People prefer to remove all types of unwanted objects from photos to make the images more aesthetic. This can be a piece of paper or blemishes on the face. You may be looking for editing tools to remove blemishes from photos. Worry no more because you can find perfect tools for removing these irritating things in pictures here.
The top-rated blemish remover for photos discussed here is very reliable. You can make the photos more aesthetically pleasing by using them. The bonus tip given in this article will also help you regarding this issue.
Part 1: Why It is Necessary to Remove Blemishes from Photos?
Any type of mark, discoloration, and spots on the skin is termed blemishes. You must be thinking that it is just a blemish, then why do you need to remove blemishes from the photo free? Or why blemishes are known to be a degrading factor in a picture. The understated points can help you with queries like these:
Classical Photos:

Every classical and timeless photo is known to be free of any noticeable mistake. Blemishes can make photos less trendy. Moreover, if you are going to cherish a picture for a long time, for example, your wedding photo, you should use

a photo editor to remove blemishes

.

Visually Appealing:

It is one of the most common reasons to remove unwanted blemishes from photos with

a photo blemish editor

. Wrinkles, pimples, and acne spots are not only in reality but also compromise the visuals in images. To make your look more polished and flawless, you should use get rid of these impactful things.

To Boost Confidence:

If you are self-conscious, you might be worried about blemishes in images. Even though it's a natural thing, people prefer to

edit blemishes on the photo

. This will make it unnoticeable. Thus, it can also help in boosting one's confidence.

Marketing Purposes:

You may have noticed that skin care marketers only post photos of faces without blemishes and spots. If you are also planning to post images for marketing purposes, for example, modeling or selling a good concealer, you should

remove blemishes from photos

.
Part 2: 6 Best Photo Editing Apps to Remove Blemishes from Photos
Now that you know why using blemish remover for photos is essential, you must be wondering about these tools. In this section, you can find the best and most reliable tools to make your images more flawless and polished. Moreover, you will also learn about what we like and dislike about these tools. Thus, let's dive into it without wasting any time:
First, you need to know about a tool that holds no flaws but perfect photo solutions for you. With the help of this extraordinary tool, you can remove blemishes from photos for free. AniEraser is a popular tool that can be operated on major platforms like Mac, Windows, and iOS. There is also an online version for those who don't want to compromise their device's storage.
AniEraser help in removing unwanted objects like spots, blemishes, and text from photos. You can also remove accidentally captured strangers, watermarks, and logos in pictures with it. Not only images, but you can also work on videos with this tool. It is like an instant treatment tool that can optimize the images in a limited time.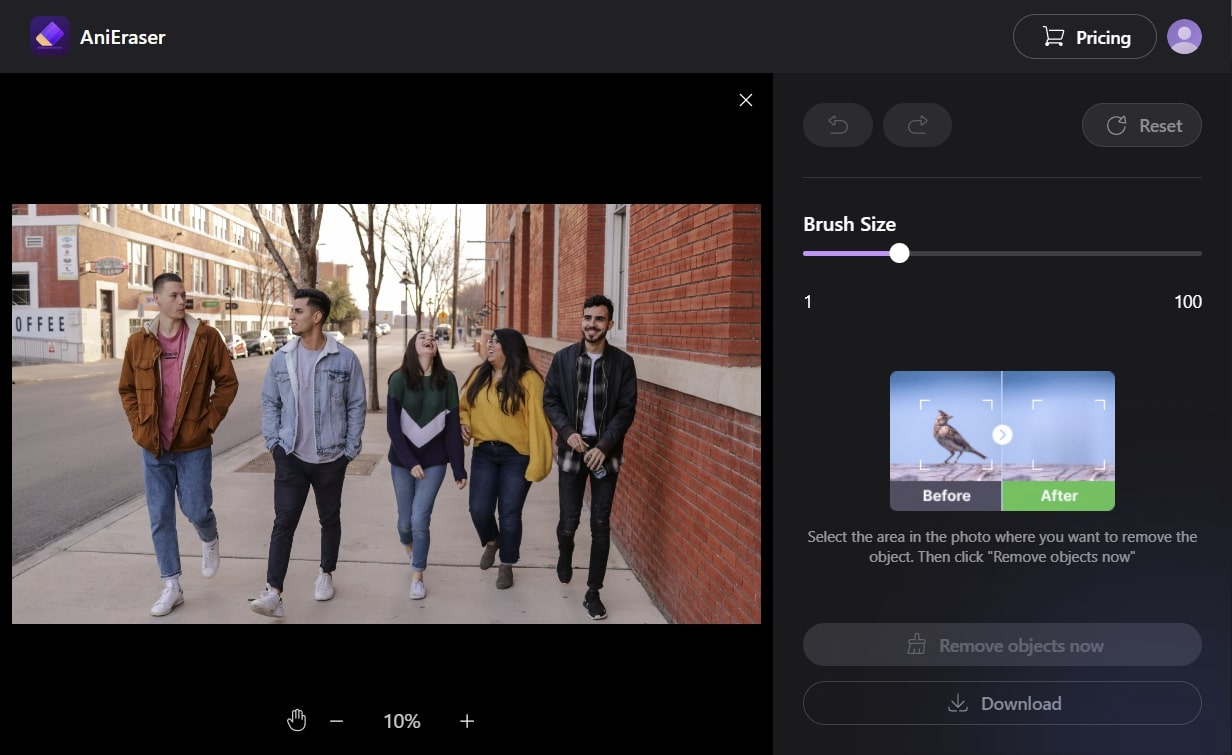 What We Like in AniEraser
It is a very cost-effective tool. You can use it on multiple platforms with just one license.
AniEraser allows you to remove multiple unwanted objects from photos to save time and effort.
What We Don't Like in AniEraser
It does not support Android devices. So, Android users can only use this tool by accessing its online version.
With this photo editor to remove blemishes from photos, you can save the attractiveness of the picture. In a few clicks, you can get rid of all the unwanted objects from any type of image. From selfies to portraits, it is perfect for making photos more engaging. Moreover, you can also share edited photos directly to social media platforms swiftly.
In addition to this, it will not compromise the quality of photos even after editing them. You can also use it for face reshaping and red eye removal purposes. It also helps in making teeth whiter in photos. Sharing multiple images in the form of collages is also a straightforward thing with Fotor.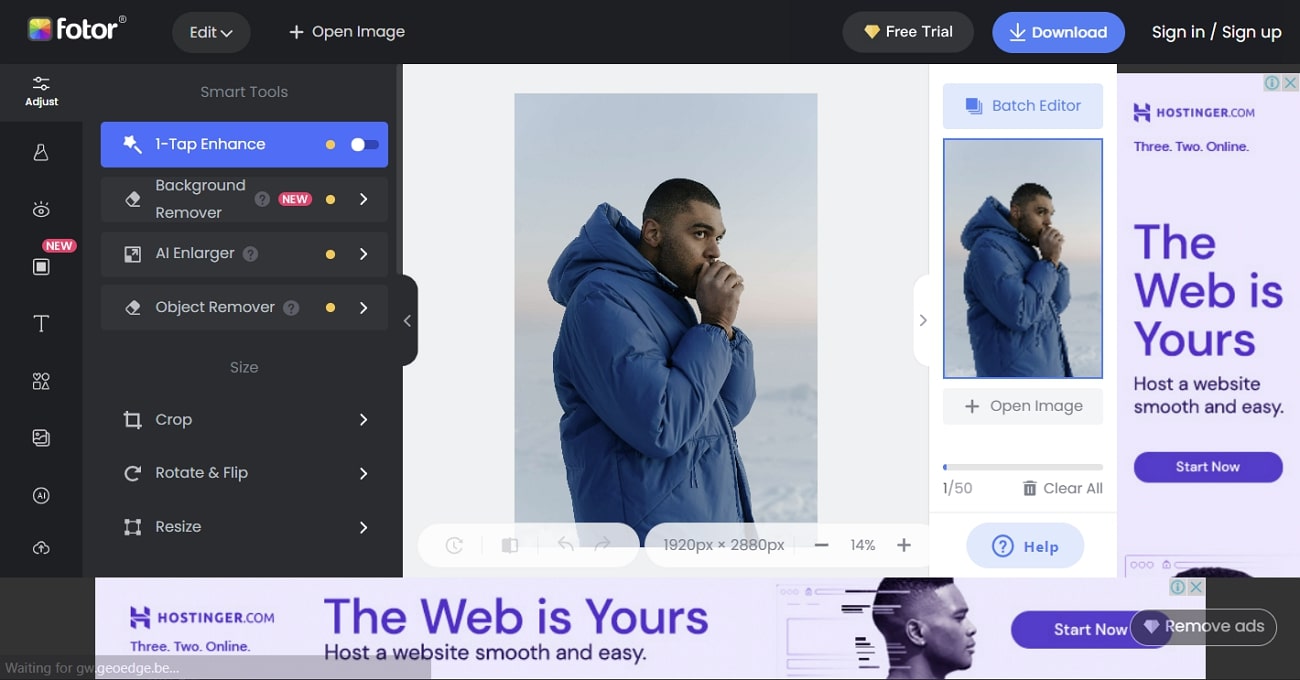 What We Like in Fotor
You can create perfect posts for marketing, social media, and other events with the help of Fotor.
It is supported by artificial intelligence, which can help you add multiple types of photo effects, enhance images, and remove the whole background.
What We Don't Like in Fotor
The free version of Fotor is full of ads that can affect the user experience significantly.
The attention-grabbing pimples or distracting scars can impact the attractiveness of your photos. For this reason, you need to use a photo blemish editor like BeFunky to cater to the situation. This tool can help you eliminate all the imperfections in a photo without affecting its resolution. BeFunky is also known for its touching-up metrics.
There is a unique Blemish Fix tool in it that can make your work easier than ever. You can also use its wrinkle tool to remove all the wrinkles in an image. With its digital makeup, you can add lipstick, mascara, and other types of makeup virtually to your photos. It also has a collage maker, so you can make a collage of your mesmerizing images in a customized gradient with it.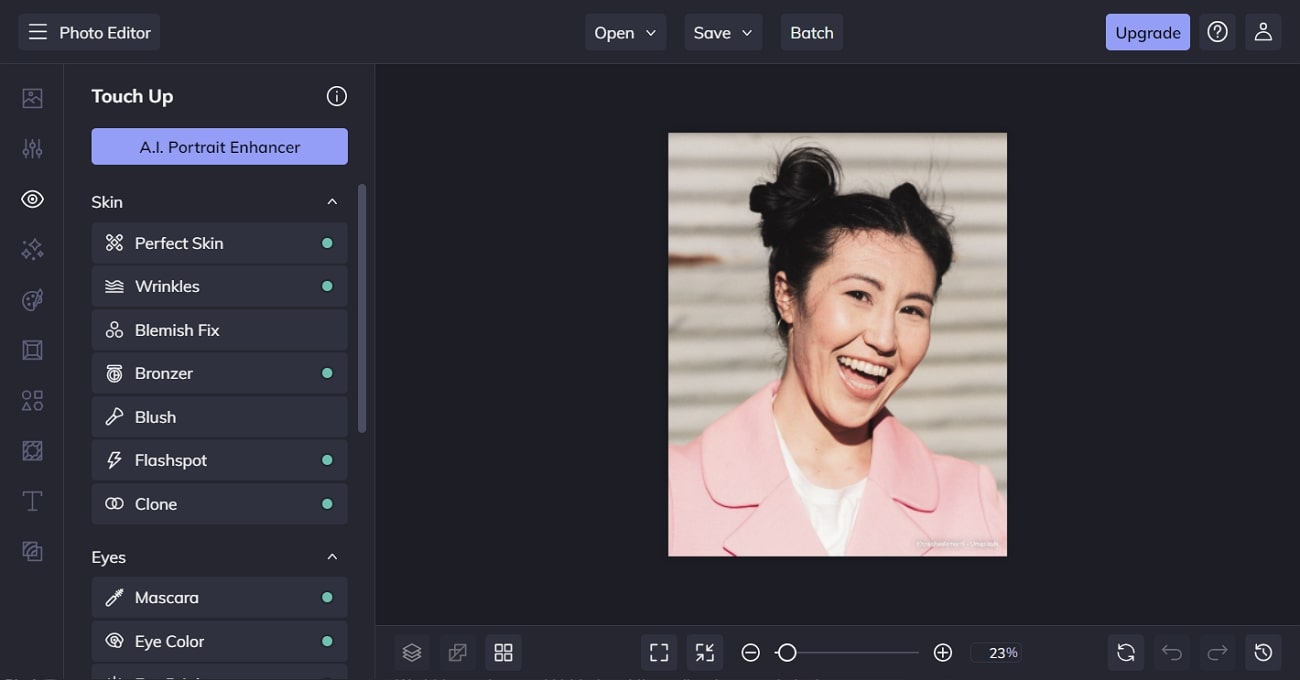 What We Like in BeFunky
BeFunky has a wide array of tools for graphic design. Even professional graphic designers can take assistance from this tool.
The interface of BeFunky is very illustrative and eye-catching. You will surely enjoy your time in BeFunky.
What We Don't Like in BeFunky
The processing speed of BeFunky is relatively slow. It can be a complicated thing for many users.
This online photo blemish remover also helps make precise modifications to a photo. Not only this, but you can also crop images and add transparency to them. Pasting and blending are also significantly easier when done with LunaPic. It also allows you to add customized text to an image and draw shapes in any area. Above all, you can add borders and change the colors of photos with it.
From removing some simple objects to removing the whole background, this tool can help you. Thus, you can now optimize your images and make them blemish free with it.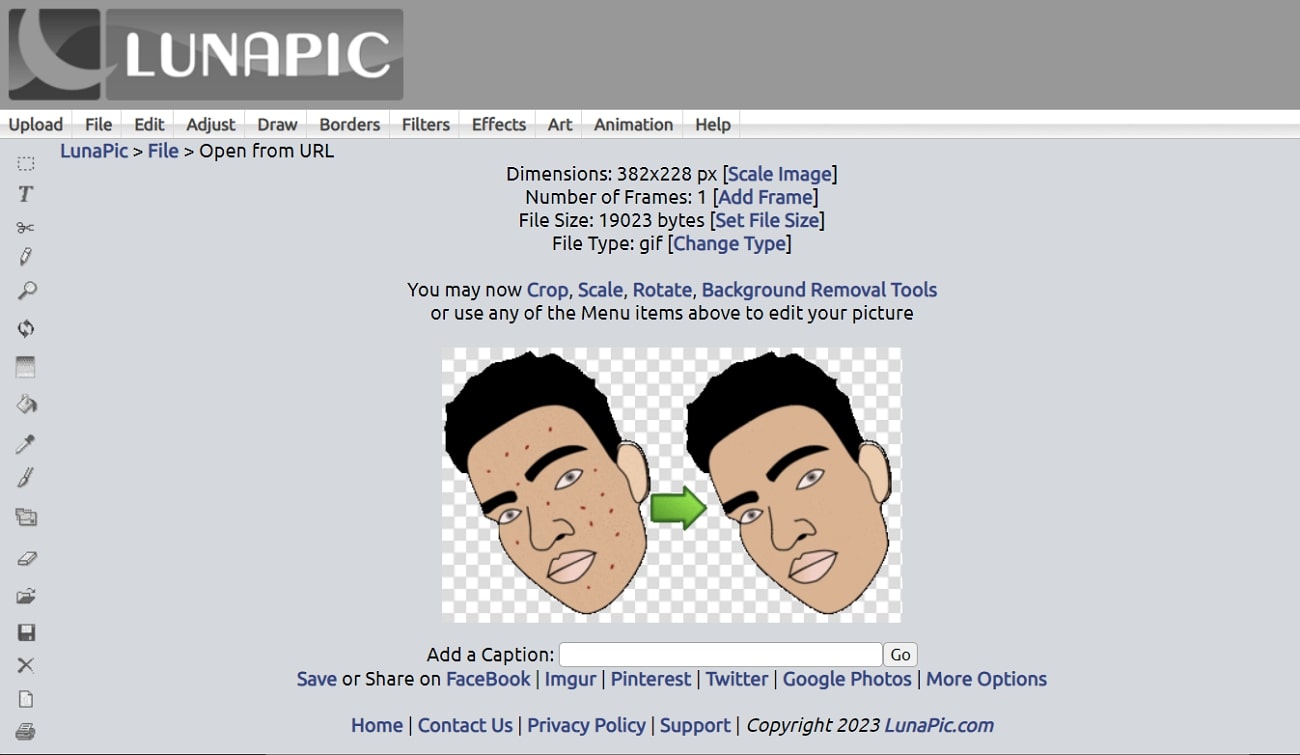 What We Like in LunaPic
You can add customized colors in black and white photos to make them more illustrative and interactive.
It allows you to add several art effects in photos like a fairy, Picasso, and more.
What We Don't Like in LunaPic
The interface and algorithms of LunaPic are extremely outdated that can damage your picture quality.
Do you want to edit blemishes on photos with flawless editing? Then Picsart is a tool of choice. With this tool, you can add vibrant colors to photos and minimize all the complexities of the photos. Moreover, it is also beneficial to manage the images captured in bad lighting and irritable shadows. There are uncountable templates in Picsart that you can use to make the photo more proficient.
It can also be used to make professional posts for Instagram, Facebook, Pinterest, and other social media platforms. You can also convert photos to cartoons and add multiple types of studio-friendly effects to them.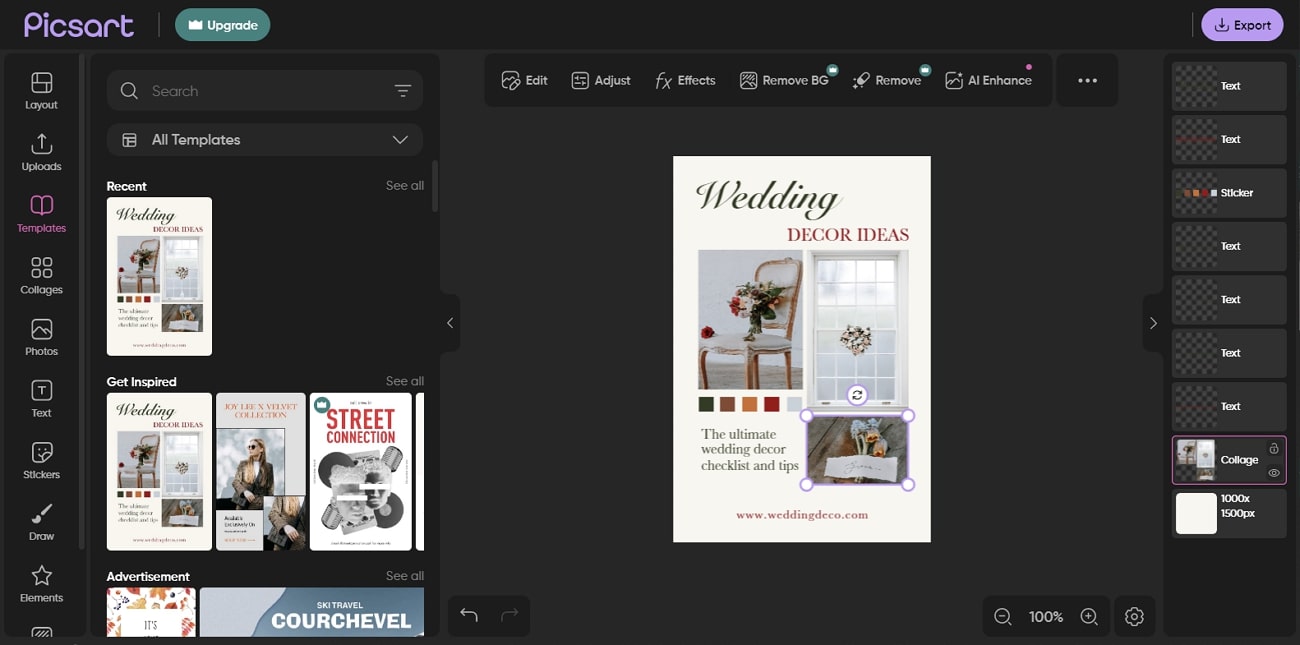 What We Like in Picsart
You can remove the boring background in photos and add mesmerizing backgrounds with convenience.
It also allows you to trim, resize, and crop videos. You can also make videos for social media with it.
What We Don't Like in Picsart
You can face some limitations on the exporting options of Picsart, like it only allows you to select the PNG and PDF format in the premium plan.
From instant skin retouching to removing objects from photos, this blemish remover photo online can help you with all. It allows you to implement your creativity on images in a customized manner. You can use more built-in effects and face montages to create leading edits in images. It also allows you to create vector and cartoon portraits from raw photos.
Creating astonishing profile pictures is also a very easy thing with this tool. The interface of this tool is a point to mention because it is very illustrative and colorful. You will definitely have a good user experience while using Pho.to.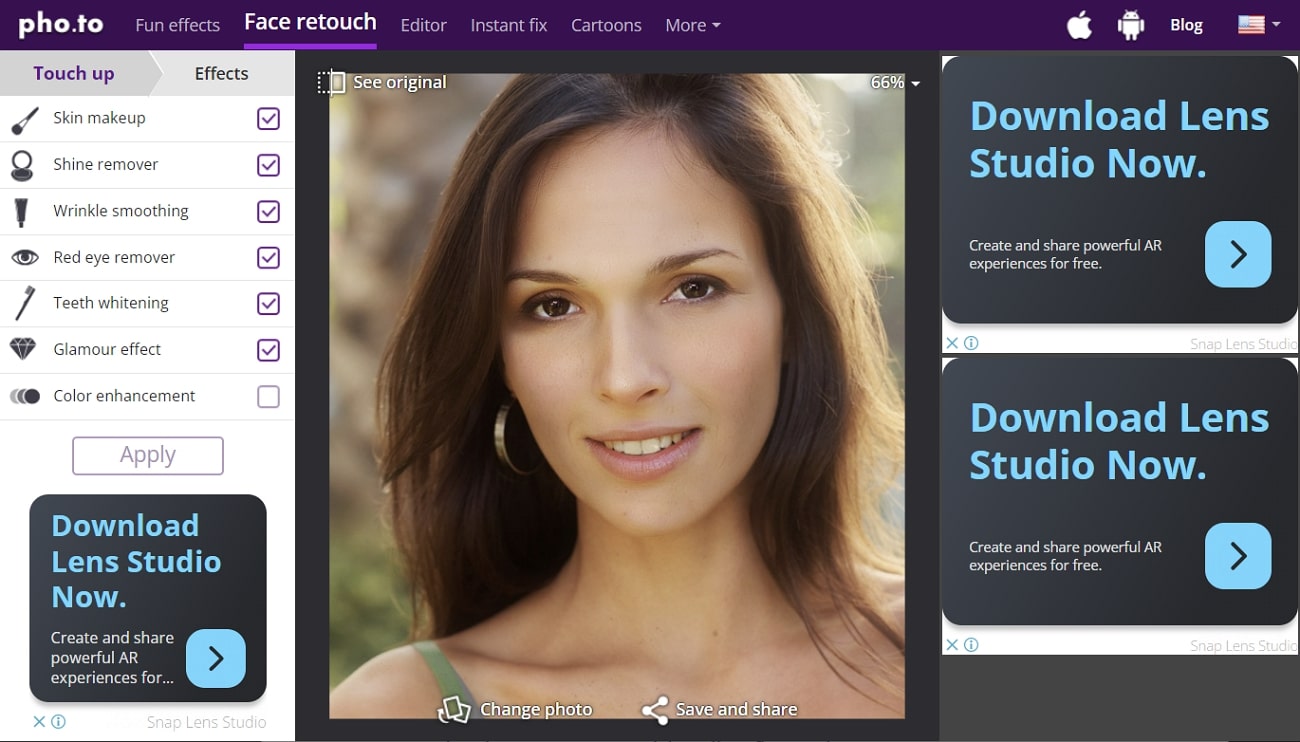 What We Like in Pho.to
This tool is powered by AI technology, which can detect emotions and give them a visual look.
You can add makeup and mesmerizing filters to your selfies to make them more engaging.
What We Don't Like in Pho.to
It does not work without lagging if the internet connection is not strong enough.
Bonus Tip: Tips to Become a Social Media Influencer in 2023
Are you a big social media lover and want to choose it as your career? Yet, at the same time, you don't know what things you should keep in mind. Undoubtedly, it is a challenging task that requires a high ratio of hard work with devotion. The tips listed below will help you greatly regarding this issue:
Determine your Niche

: Initially, analyze what you love. Whether it's digital or makeup products, choose to make content on whatever you like. This will help you determine the niche in which you have to grow your social accounts.

Create Engaging Content:

After determining the niche for your page, you need to make content that can engage users. From clear images to aesthetic backgrounds, mind everything and create mistake-free content.

Post Without Taking Breaks

: Learn about good times for posting according to your area, and then post at those times regularly. Never take long breaks so you can engage a higher ratio of followers.

Use Relevant Hashtags

: The best hashtags can derive a large number of audiences in minimum time. Thus, look for reliable hashtag-creating applications and use such hashtags that have relevance to your niche.