YouTube is undeniably the most widely-used video sharing platform. It's free, simple, and offers an exciting platform to upload your local videos. However, research has it that the average YouTube viewer will, first of all, look at the video thumbnail before opening it. Therefore, getting an engaging YouTube banner is the way to go. But do you know the perfect YouTube thumbnail size? If you don't, fret not because this article will give you a detailed explanation of how to create the perfect YouTube video thumbnail size to attract more views.
Part 1. What is the Perfect Size of a YouTube Thumbnail
A video thumbnail image is like a book cover. It is what viewers will look at first before opening a YouTube video. So, if you want your YouTube video to stand out from the crowd, the YouTube video thumbnail size is just as important as the image quality. However, most people get it all wrong when it comes to the thumbnail size. In an ideal world, a thumbnail should be at least 1280 (w) x 720 (h) pixels.
Surprisingly, the image won't be displayed at 1280 x 720 pixels because it will be larger than this. The larger size will give your image more flexibility and quality when it's embedded on external sites or blogs. In short, a thumbnail with a lower pixel might be blurry on some displays. Also, the 1280 x 720 pixels is perfect for YouTube's 720p videos, which is the minimum threshold for HD videos.
Part 2. The Maximum and Minimum size for YouTube Thumbnail
Usually, YouTube supports up to 4K video quality with 3840 x 2160 pixels. It also supports 2K videos with 2560 x 1440 pixels. As for 1080p HD videos, the maximum pixels are 1920 x 1080, whereas the typical 720p videos have 1280 x 720 pixels. The minimum width dimension for any YouTube thumbnail should be 640 pixels. You can even upload up to 144 pixels, but that's not recommended because the image will be of low quality. So, it's best to stick to the average 1280 x 720 pixels range.
Note: To avoid having black bars on either side of your image, the recommended aspect ratio for your thumbnail is 16:9. Also, the maximum image size is 2MB. If it surpasses that, you'll receive a "File is bigger than 2MB" message.
Part 3. How to Make a YouTube Thumbnail and Upload it to Your YouTube Account
Now let's dive in and learn how to make a YouTube thumbnail and upload it to your YouTube account. If you don't know how to make one, there are many free thumbnail makers – both offline and online. If you like it online, you can use Adobe Spark, Snappa, or Canva. Desktop users can get Adobe Photoshop.
That said, the best practice is to take a full screenshot of your YouTube video and then proceed to edit it using these thumbnail makers. Keep in mind the pixels, aspect ratio, and image size while editing. You can even add texts to make your image stand out.
After making your custom YouTube thumbnail, apply these steps to upload it to your account seamlessly:
Step 1. Log into your YouTube account and choose a video that you'd like to make a thumbnail for. To do that, tap the Edit Video button below the video clip.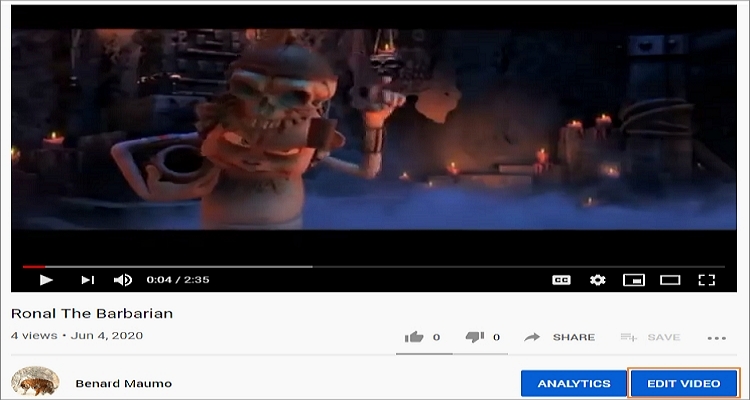 Step 2. Next, click the Custom thumbnail button.
Step 3. Now select a thumbnail image that you'd like to attach on your YouTube video.
Step 4. You'll see your new thumbnail right below the three ready-to-use thumbnails. Go on to select it and click Save Changes at the top-right corner. It's that simple!
Part 4. Tricks for Making YouTube Thumbnail
Finally, let me take you through the simple steps of making a professional YouTube thumbnail online. In this case, we'll use the YouTube Thumbnail Image app, which is simple to use because it doesn't have any complications. Also, it's fast and offers plenty of free thumbnails to download. So, let's hop in and learn how to make a high-quality thumbnail for your YouTube video.
Step 1. Start by visiting your YouTube channel and copy a link of the video that you'd like to make a thumbnail for.
Step 2. Next, Visit the YouTube Thumbnail Image site and paste the URL link in the space provided and then click the SEARCH button.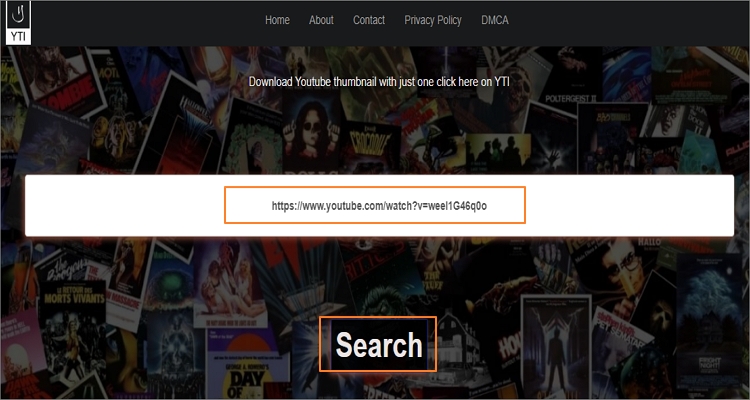 Step 3. Lastly, please select the right image pixel and download it. You can go ahead and upload it to YouTube, as I've shown you earlier.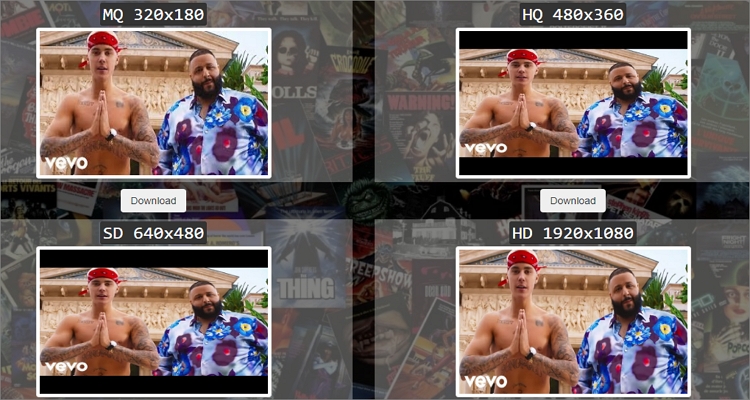 Summary
Uploading a picture thumbnail on YouTube might seem easy at first, but there are lots of technicalities to consider. You must keep in mind the YouTube thumbnail size, aspect ratio, image quality, and other features, as discussed earlier. So, go on and make the perfect YouTube thumbnail to make your video stay ahead of the competition.