AI Headshot Generator
Create life-like headshots using our advanced AI headshot generator. With just a few clicks online, get life-like, auto-generated professional-quality headshots that can help post your online profile and open up more chances for success.
Generate AI Headshots
Get Pixpic App
Get Pixpic App
By uploading an image you agree to our Terms of Services.
Pro-Level Headshots Made Easy
A headshot is a digital portrait mainly focusing on the person's upper part. You'll typically find these photos on professional profile pictures on social media apps like LinkedIn, Twitter, Instagram, and Facebook. These pictures are also commonly used on "About Us" pages of corporate websites.
But to get the best headshot photo, you may need to hire a professional photographer, which may cost a lot. Luckily, now you can use Pixpic's AI headshot generator to create professional-looking headshots without breaking any sweat. It's a 100% online program that uses advanced AI technology to allow you to create professional-grade headshots in minutes. And guess what? This AI professional headshot generator allows you to create headshots in multiple styles. Get started now!
How to Generate Professional Headshots with AI?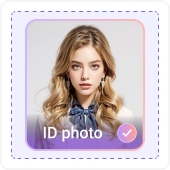 Choose Headshot Style.
Launch Pixpic on your mobile or desktop browser and launch the AI Headshot Generator tool. Then, proceed to select your favorite headshot style from options like ID, realistic, headshot, and more.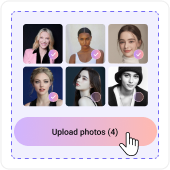 Upload Multiple Selfies.
Upload at least five photos of yourself taken from varying angles, helping AI produce more accurate and realistic headshots that closely resemble your actual appearance.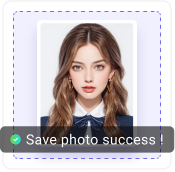 Download New Headshots.
After confirming the headshot style, let the AI do all the heavy lifting for you. This process can take up to 25 minutes, faster than other AI headshot generators. Pixpic will notify you via email once the process is complete.
Let AI Bring Out the Best "YOU"
FAQs of AI Headshot Generator
How to Transform Yourself into Professional Headshots?

The traditional approach of hiring a professional photographer can be quite expensive. However, there's a pocket-friendly and equally effective alternative available - the Pixpic AI Headshot Generator. By leveraging advanced AI and deep machine learning, this tool can transform just 5+ ordinary photos of yourself into high-quality headshots. Say goodbye to costly photo sessions and embrace this affordable and convenient solution for exceptional results.

Which Are the Best AI Headshot Generators Online?

The internet has tens or hundreds of AI headshot generators for free or paid subscriptions. However, you must find the best AI headshot generator that ticks boxes like output quality, user intuitiveness, and more. Besides Pixpic AI headshot generator, which other tools do you know: Below are four online alternatives:
• Aragon: This online tool allows you to generate AI headshots from up to 12 photos.
• HeadShotPro: This AI program can create natural-looking headshots thanks to its multiple customization options.
• ProPhotos AI: Whether you can a casual or corporate user, use this tool to create quality headshots from five to ten photos.
• Headshots by AI: This program goes a notch higher by allowing users to create quality headshots from up to 20 photos.

How to Take Your Professional Headshots with Phone?

Whether you have an iPhone or Android, the chances are that your selfie photos won't look 100% complete unless you're a professional photographer. Thankfully, you can grab the ideal headshot by using a few tips, including:
• Know your dress code: For example, wear something official for a corporate headshot.
• Choose the right background: Avoid cluttered or disorganized backgrounds. A plain color backdrop would do the magic.
• Adjust your camera settings: Always select the highest photo quality before taking photos. It's best practice to adjust the white manual balance.
• Get the light right: You will likely get a low-quality portrait photo in low/high lighting surrounding. Some professional photographers advise taking photos early in the morning or late in the evening.
• Use a tripod: Holding your phone to grab a selfie is okay. But always remember that your hand may be an unwanted addition to a professional headshot photo. So, get a tripod.

Where to Find the Cheap Professional Headshots Near You?

The best way to find an affordable and professional headshot is by learning some photography skills and doing it on your digital camera or smartphone. But even with that, you'll need a professional AI headshot generator like Pixpic to get the best headshot from 5-10 photos.

Is an AI Headshot Creator Worth It?

Yes, It's surely worth it! Investing approximately 6 hours to obtain just one barely satisfactory photo is quite frustrating. If you're not a fan of photoshoots or are unwilling to dedicate substantial time and money, an automated headshot generator like Pixpic could be a compelling alternative worth exploring. Having mastered the most effective image training techniques, Pixpic empowers you to fulfill your promise of instantly generating up to 100 headshots with impressive results.
Hear from Our Valued Testers & Users
Pixpic AI Headshot Generator was created after much demand and consultation with our online community. We are constantly working to make the AI model even more effective and will soon launch more styles like real estate, public relations, medicine, sales, and more. If you have any suggestions on making this feature better, please feel free to share them with us.

Selfie to Superstar - AI Headshots that Wow!
Just one click away from taking your digital ID to a whole new level of quality, professionalism and beauty.