When you download a video from any of your favorite sites or platforms, you may find stickers and emojis on these videos. When you create videos using any of these platforms like Snapchat and Instagram, many stickers and emojis are offered and added to the videos. You may want to remove the stickers and emojis for one of several reasons. One of the reasons for this is that the additional stickers and emojis take away the original feel or essence of the video. Another reason is that you may have viewed adding the sticker or emoji at the time as a good idea but later regretted it. Also, if you want your video to have a professional outlook, an emoji or sticker is not the way to go. Whatever the reason you want to remove a sticker from your video, this blog will help you out.
In this blog, you will learn how to remove emojis and stickers from any video; this includes steps on how to remove stickers from TikTok videos, how to remove Instagram stickers from videos, and how to remove emojis and stickers from YouTube videos. You will learn all these with the help of the emoji removers we will recommend to you.
Part 1. Remove Emoji from Video via Online Emoji Remover
The first tool that can help you remove emojis from a video online is the Media.io Emoji Remover. Media.io has designed this tool to help you remove any objects on your video, including logo watermarks, emojis, stickers, texts, and subtitles. In addition, it ensures that only the parts of the video you need will be displayed. The free version of this tool lets you process ten video files that are 100MB maximum in size and 10 minutes maximum in length. If you want to increase your limits, you need to opt for the paid premium version of the emoji remover.
Media.io emoji remover comes with other features, which are outlined below:
It does not require you to sign up to use the site; neither are you expected to download software to use this free tool.
Your privacy is secured with this Media.io emoji remover tool. It does not impose interrupting ads on you, and it ensures that your uploaded files are deleted after you are done processing them.
It works across all platforms, including iPhone, Android, Windows, Linux, Mac, iPad. Thus, if you can access a good internet browser on your device, you can remove the emoji from a video with this tool.
Prior skills are not required to use this tool as its intuitive interface is easy to navigate, even for beginners.
It accepts all the major input formats such as MP4, 3GP, FLV, AVI, WMV, MOV, MPG, MPEG, etc.
Now, here is how to remove emojis from a video online with the AI-Powered Emoji Remover:
Step 1: Upload the video you want to edit by selecting "Upload", a tab located at the center of the site. You can also choose to paste the link to the video. The second option is best for situations where you want a video straight from TikTok or YouTube.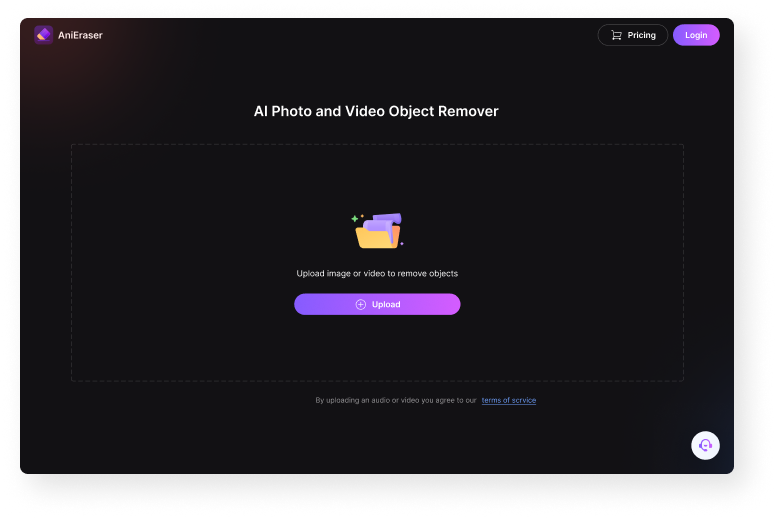 Step 2: Use the brush to paint over the emojis you want to remove, adjust the brush size to edit the details.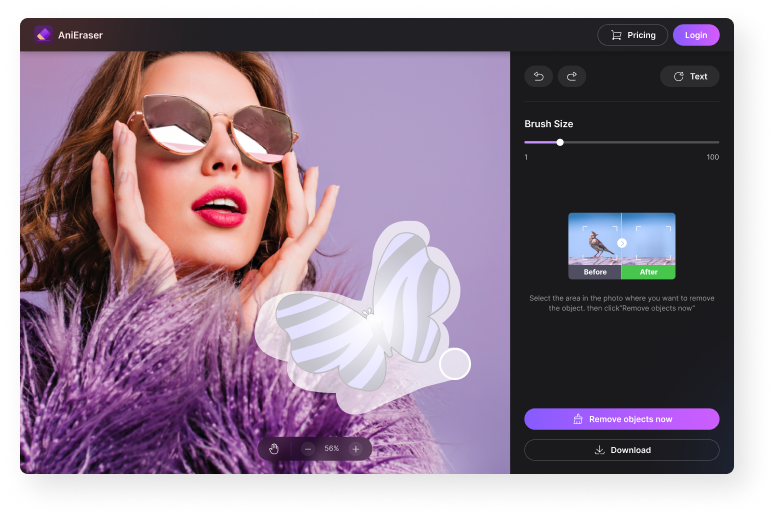 Step 3: AI will locate the part of the emojis or sticker to be removed and automatically complete the background. Then, preview and download the video.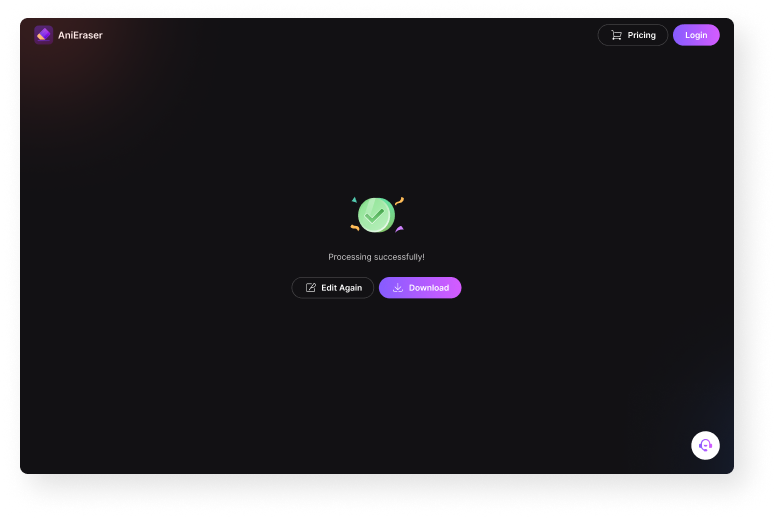 Part 2. Remove Sticker form Video via Online Sticker Trimmer
Trim videos online to get rid of the stickers on them using our second recommended tool called the Media.io Emoji Trimmer. This tool effectively trims out unwanted parts, including stickers and emojis. In addition, the tool is free, it does not add watermarks to the final output video, and there are no ads to interrupt the video uploading or trimming.
It helps you with several features, including:
It lets you drag the video frame to eliminate the unwanted parts and leave the areas you want to watch.
It provides you with a rotation tool to adjust videos either clockwise or anticlockwise if you shoot the video in a mode you want to change.
With this tool, you can perform other editing features, such as adjusting the video brightness, saturation, and contrast to give the video a more appealing outlook.
io Video Trimmer supports different video resolutions ranging from 240p to 1080p.
The steps to trim stickers and emojis from a video using this Online Trimmer are simple, as you will see below:
Step 1: Upload the chosen video to Media.io Video Trimmer using the "Choose Files" tab.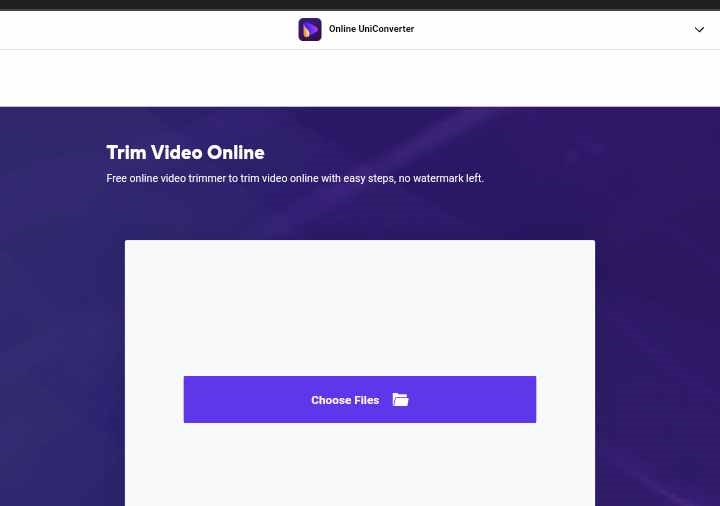 Step 2: Trim the video to remove the sticker from the video online. Click "Start" to process the video.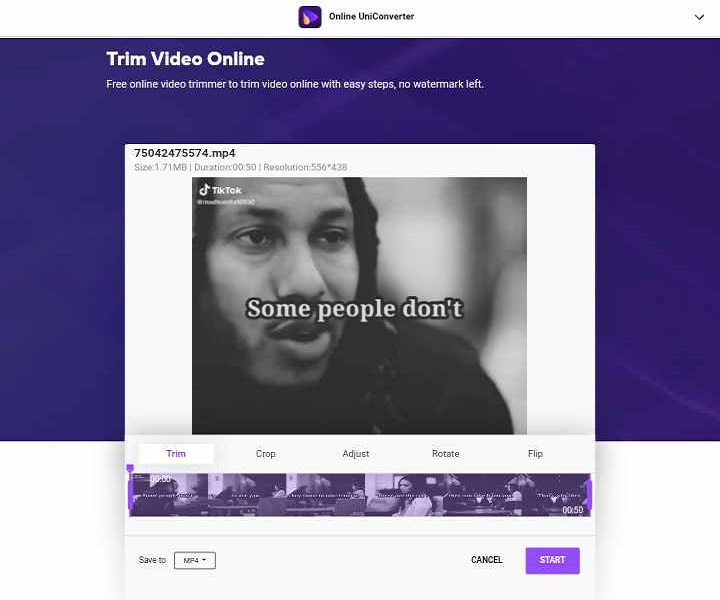 Step 3: Select the video output format, then click "Save" to download the video.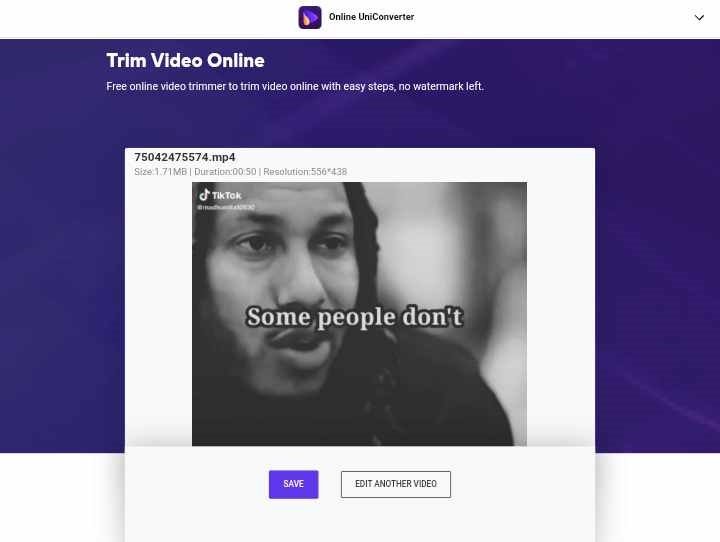 Part 3. Remove an Emoji from a Video via Online Emoji Cropper
The third emoji remover from the video tool we recommend is the Media.io Emoji Cropper to crop videos online for free. This web-based tool helps you crop videos online without losing the video's original quality and without adding a watermark, even though it is a free tool. It is professional and efficient, yet simple to use as what you need to do is drag the frame of the video to the specific part of the video that does not contain the emoji or sticker you want to remove.
It supports video file formats such as VOB, MP4, AVI, MKV, FLV, AVI, etc.
There are different aspect ratios for social media platforms already preset and available to adopt when cropping your videos online.
All data you have uploaded on the site are usually deleted after a few hours to ensure your online traffic security.
You can crop out emojis or stickers from your videos and rotate the video by 180 or 90 degrees to the right or the left.
Here are easy steps to remove a sticker from a video using Media.io Emoji Cropper:
Step 1: Upload the video you want to edit by selecting "Choose Files."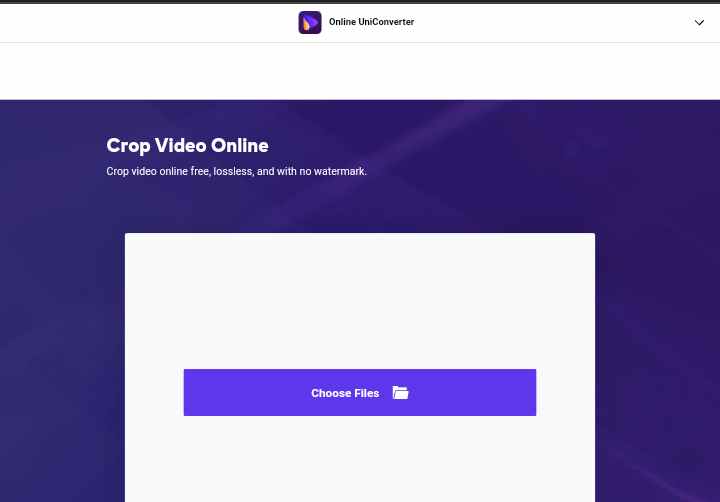 Step 2: Choose the frame size from the default aspect ratios available or customize the frame size according to your preference.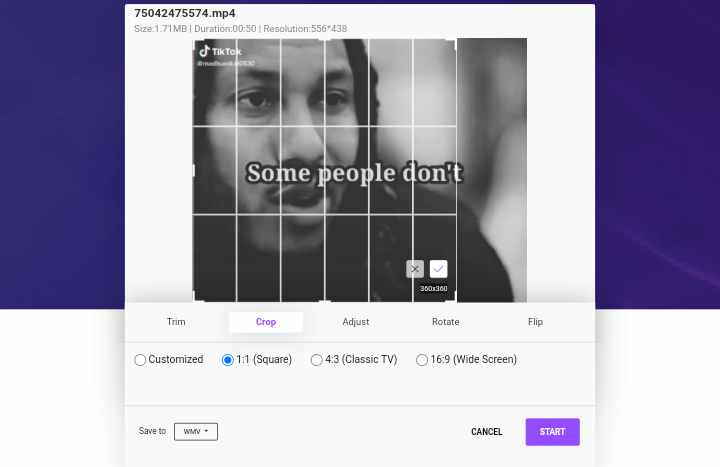 Step 3: Save or download the video without the sticker or emoji.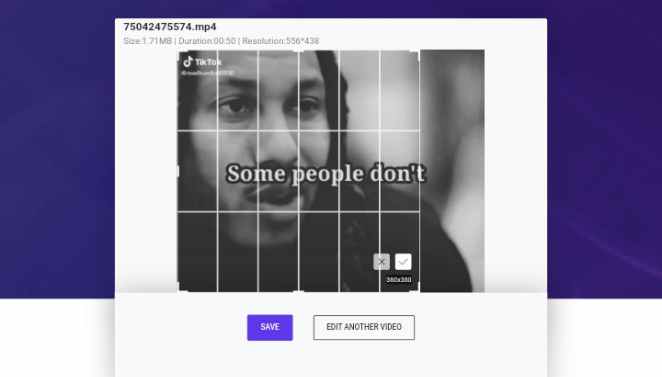 Part 4. How to Remove an Emoji or Sticker from a Video via Third-Party Software [Alternatives]
Having shown you the three online methods on how to remove an emoji from a video, it is imperative to show you two other alternatives to these methods mentioned above. That is because, with third-party software, you do not need an internet connection to remove emoji from a video. Thus, you can use them even offline after downloading and installing the third-party software.
The first third-party software is the desktop version of Media.io Watermark Remover, ideal for Windows and Mac Operating Systems. It is unique for supporting the batch processing of files in over a thousand formats. These formats are both videos and audio. So again, this app can concurrently remove emoji or stickers from a video while editing without losing the file quality. In addition, it has a fast conversion speed, which is even 90 times faster than usual for the app's premium version.
With the Media.io Desktop app, you do not have to worry about offline removal, emojis, stickers, or other unwanted watermarks from your favorite videos. It contains other editing functions such as subtitle editing, video trimming, watermark editing, gif maker, image converter, etc. In addition, it has inbuilt stunning filters that you can add to the video after removing the previous ones you did not like.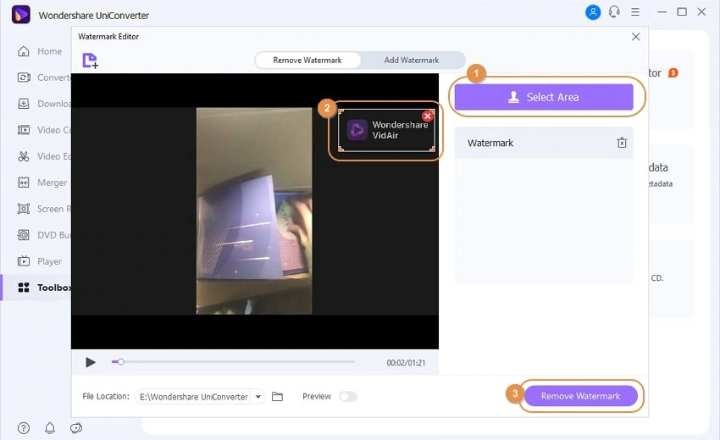 Wondershare Filmii is another app we recommend for the easy removal of stickers from videos. This software is AI-based (Artificial Technology-based, classifying it as a powerful editing tool. Despite this, Wondershare Filmii is an easy toolto remove stickers from a video. It also allows for elements, transitions, stickers to hide the initial emoji and stickers.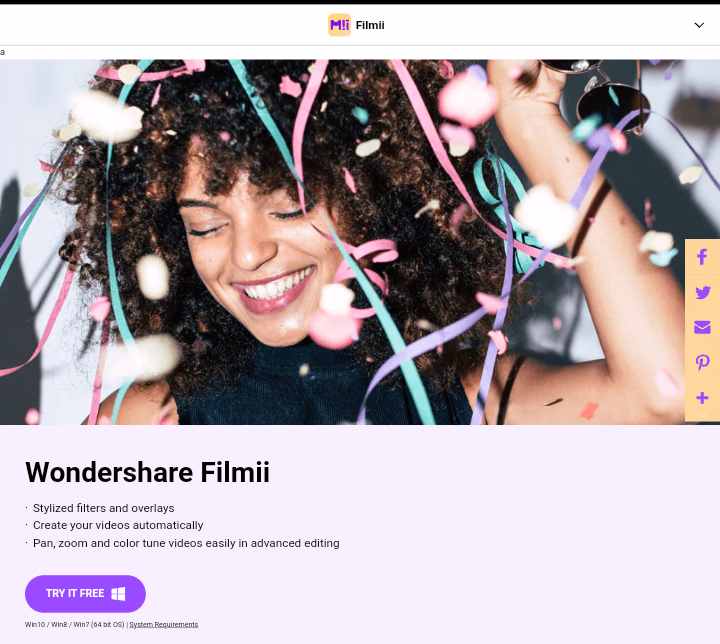 Conclusion
Stickers and emojis can be fun to use on videos and images. However, you may want to remove the stickers on your favorite video online. Therefore, the best way to do this is by using our recommended emoji removers to effectively remove an emoji from a video both online and using third-party software.