The AI trend has grown rapidly over recent years, and it continues to serve artists, content creators, businesspeople, and various industries in different aspects, including headshot generators for photography purposes. The ease of use of AI headshot generators and their efficiency have increased their mass appeal to content creators in the digital space.
Many of these headshot AI generators are expensive, discouraging users, especially beginners, from getting them. However, we have amazing free tools that you will find equally useful for your peculiar preferences.
This blog centers on AI headshot generators, what you can use them for, and our top-recommended free AI headshot generators. We share an in-depth review of the best headshot generator AI tools to enable you to make a smart choice.
Part 1. What can an AI Headshot Generator do?
AI headshot generators are useful in various ways. With an AI photoshoot, you can design a digital business card in simple steps without stress. Compared with professional photographers, you do not have to spend resources and time as these AI-powered tools produce great results in shorter time frames. You must not visit a photo studio to be able to create splendid AI headshots for your logo designs, CVs, corporate profile photos, business cards, freelance profiles, etc. You can create professional-looking headshots that can be used on business platforms such as LinkedIn as your profile photo.
In addition, you can use AI headshot generators to batch-generate more than one image simultaneously within a short period.
Part 2. Top 10 Free AI Professional Headshot Generators Online
There are many AI tools for generating headshots online. However, some free tools may need to be more efficient in generating the best results, so we have put together our top ten free AI professional headshot generators online to help you make the right choice.
Media.io AI Headshot Generator is an online tool that helps you quickly generate realistic headshots for your business cards and profile pictures on LinkedIn, Facebook, Instagram, and other social media handles. It provides various customization features with which you can edit the images to suit your unique personality and style. Media.io helps you create masterpiece images in a few clicks to leave a lasting impression on your page visitors and friends online. With this powerful AI image generator, you do not need photography skills or even hire a photographer or use a photo studio to create attractive profile photos.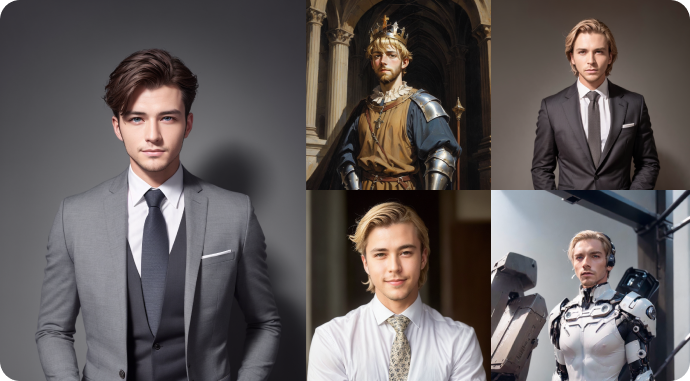 Pricing:
One-time payment, which starts at $4.99.
Create a great first impression on your LinkedIn profile using a headshot generated using Aragon AI headshot creator today. Using this online tool, generating professional headshots from normal images is simple. You need to upload up to twelve photos of yourself to enable the algorithm to fully learn and understand your facial features for a realistic result.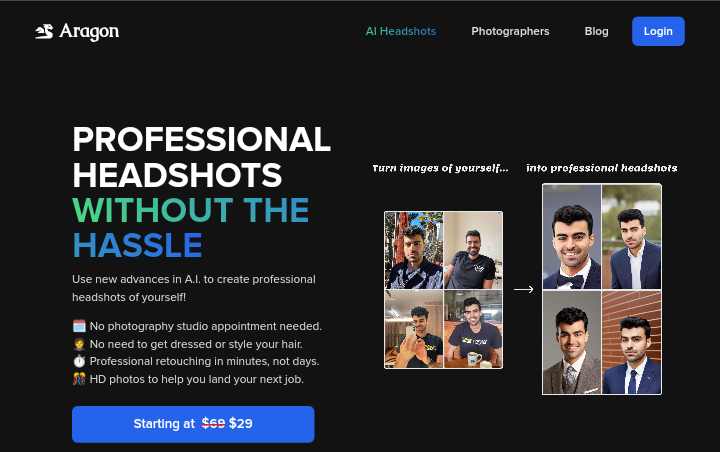 Pricing:
One-time payment, which starts at $29.
Another AI headshot generator we recommend is the HeadShot Pro software which uses advanced facial recognition tech to create professional headshot images. It allows users access to various customization options to produce images that suit their personality and brand. It is a user-friendly tool but uses cutting-edge AI technology to create natural-looking headshots. It is an affordable alternative to traditional photoshoots in photo studios.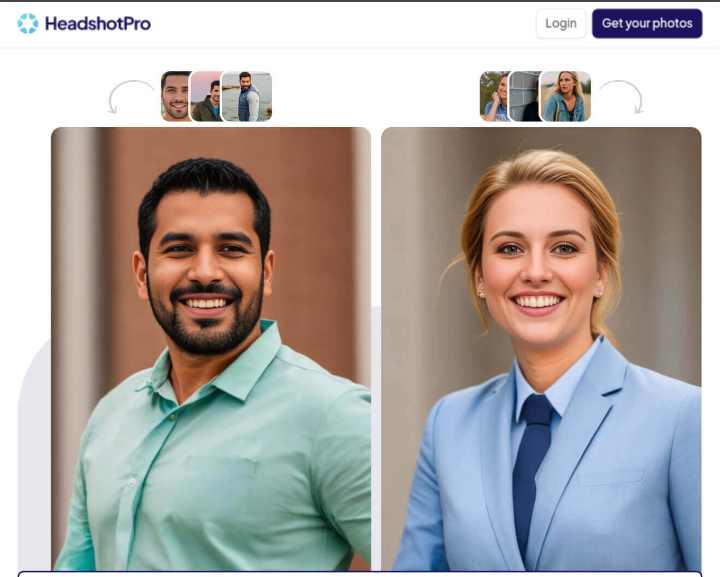 Pricing:
• Small: Payment starts at $29 per person.
• Normal: It costs $39 per team for a start.
• Premium: $59
ProPhotos AI headshot generator is a professional tool that helps you generate realistic photo headshots in high quality and within a short time. With this software, you can now say goodbye to hectic traditional photoshoots when creating headshots for your resumes, LinkedIn, and other professional materials. It is ideal for corporations, businesses, and entrepreneurs. With five to ten casual photos, you are set to start using this tool.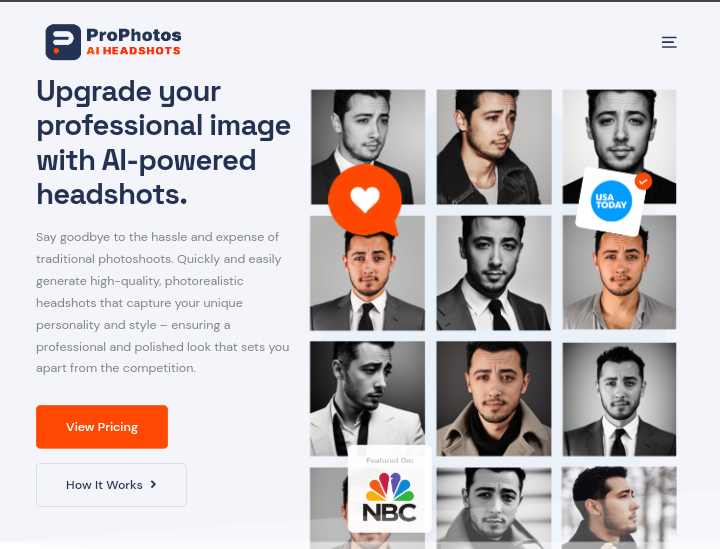 Pricing:
• Basic: $25 per month.One-time payment, which starts at $29.
• Premium: $55 per month.
• Professional: $155 per month.
An efficient AI-powered tool you can use to generate professional headshots on various professional networking platforms such as LinkedIn. It uses Dreambooth technology and Stable Diffusion to produce photorealistic headshots. Ensure you upload at least twenty normal photos from different angles to enable the software deeply access your features for a more realistic result.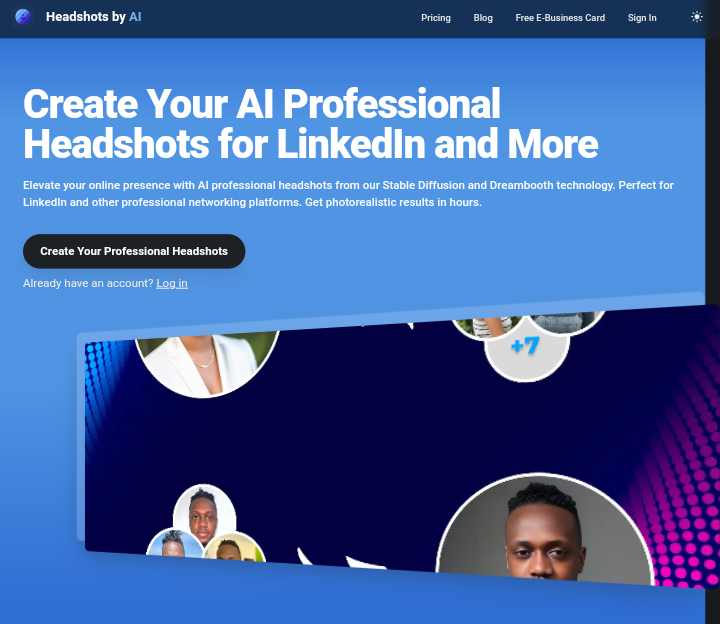 Pricing:
• Standard: $21 one-time payment.
• Flat: $25 one-time payment.
• Priority: $50 one-time payment.
Make a good first impression on your professional networking platform using the Headshot AI generator. With this tool, you can turn an ordinary portrait into a corporate headshot with a simple button click. It can make your clothes look more professional and produce a high-quality result easily. You do not need prior photography training to easily use this tool, as it is intuitive even for beginners.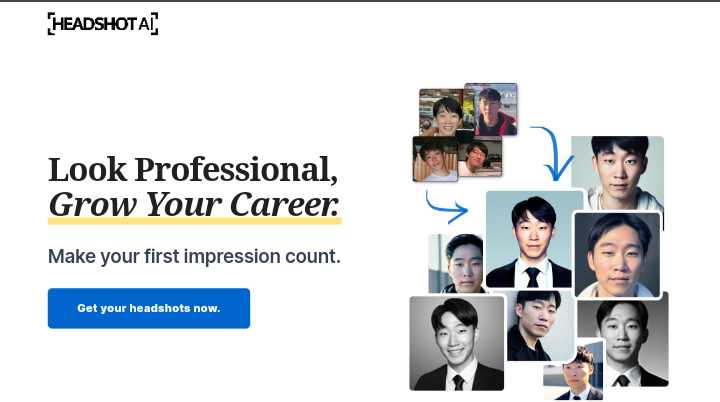 Pricing:
• Intern: $21 one-time-payment only.
• Professional: $35 one-time-payment.
• Executive: $59 one-time-payment.
THE Hotpot AI headshot generator is perfect for creating professional headshots and AI selfie pictures in gorgeous styles. You can use the AI-generated images for social media profile photos, LinkedIn, dating apps, marketing, or simply for fun. It is very easy to navigate online.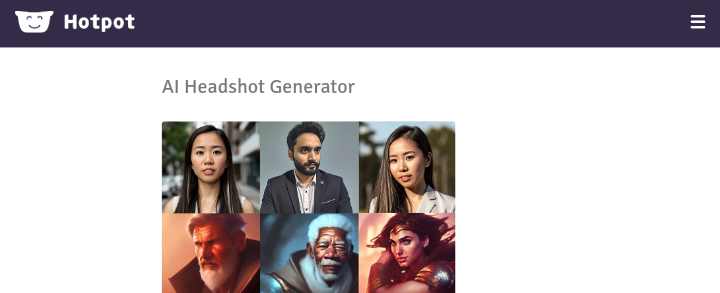 Pricing:
• Fifty images cost $10.
• Ninety images cost $15.
• One hundred fifty images cost $20.
Fotor is an AI headshot generator that digital art creators popularly use for its ability to use powerful algorithms to generate headshots using both uploaded images and text prompts. This tool is a recent addition to the editing features provided by the Fotor company. However, you should note that Fotor is ideal for artists interested in stylish art creations for social media profiles rather than professional headshots. All the same, you may need to edit the headshots to suit your corporate needs better.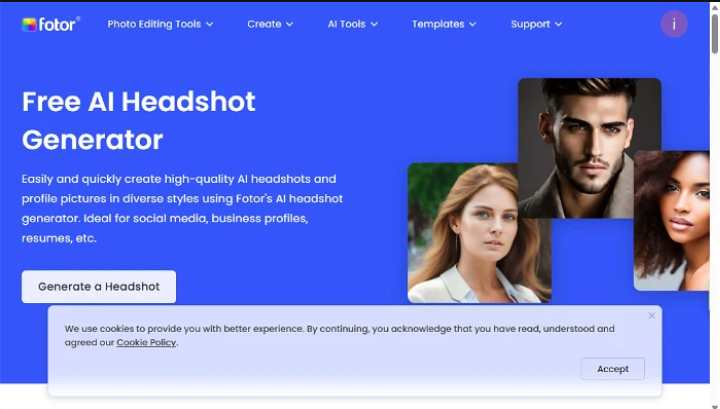 Pricing:
• Pro: $3.33 per month.
• Pro+: $7.49 per month.
Dreamwave.ai is an AI headshot generator that supports photo editing in different outfits, scenes, hairstyles, etc. It uses photo samples from images you upload to generate an AI version in the form of a high-quality headshot image. It also supports the generation of AI images of your pets. With a minimum of ten photos, you can generate realistic AI headshots that are exact replicas of your image but are more advanced.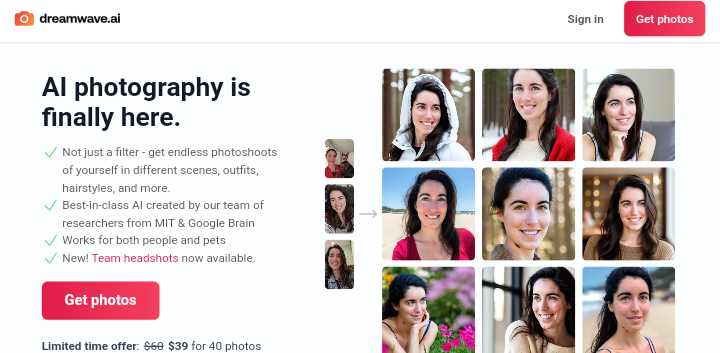 Pricing:
It costs $39 to generate 40 images.
The last AI headshot generator on our list is a rather interesting tool you should consider. It is an AI generator that real photographers manage on your behalf, so you can be assured that although you are not going to a physical photo studio for a shoot, you are getting the real-life photography experience, only at a less cost and faster speed. It provides various effects suitable for corporate executives, LinkedIn, Real Estate, etc.

Pricing:
• Team of 1-5 members: $29.25 per member.
• Team of 5-20 members: $21.75 per member.
Part 3. Are AI Headshots Reliable?
As you have seen above, AI headshots are exact replicas of your original photos but enhanced and more professional-looking. The popularity of these AI headshots is a testament to the fact that they can be relied upon to produce realistic results for users to apply to their profiles online. The great thing about AI headshot generators is that they provide different AI versions of your image so you can choose which best suits you. Moreso, we have done our research and compiled the list above so you can make a more informed decision about which headshot generator to use. In summary, AI headshots have been cost-effective and reliable for millions of users worldwide; therefore, you can use them for your headshot generation.