Indeed, noise cancellation is one of the most important features when listening to music, reading, or even trying to sleep. Also, the background noise removal tool is super awesome when performing a real activity and when you wish to eliminate background noise from your movie. This article will provide you with some incredible noise-cancellation apps.
Moreover, this article also provides an exceptional alternative tool you can use online. Hence, you don't need to download any application to remove background audio from your video. So, keep reading this article to learn all the pieces of information.
Part 1: A brief overview of the 12 noise-canceling app for Android and iPhone
Before you go through deeply into each tool, here is a table that will show you a glimpse of each tool that we will explain in more detail in the next part.
Android
| | | | |
| --- | --- | --- | --- |
|   | Noise removal quality | Ease of use | Rating |
| Neutralizer | Good | Medium | 3.5/5 |
| Noise Killer | Good | Medium | 3/5 |
| Noise Reduction | Excellent | Simple | 4/5 |
| Noise Generator | Superior | Simple | 4.5/5 |
| Mp3, MP4, WAV Audio Video Noise Reducer, Converter | Good | Medium | 3/5 |
| Save Headphones | Superior | Simple | 4.5/5 |
iOS
| | | | |
| --- | --- | --- | --- |
|   | Noise removal quality | Ease of Use | Rating |
| MyNoise | Excellent | Simple | 4/5 |
| Parrot Zik | Good | Medium | 3/5 |
| UrbanDenoiser | Good | Simple | 3.5/5 |
| Noise Wall | Excellent | Simple | 4.5 |
| Audio Video Noise Reducer | Good | Medium | 3.5/5 |
Part 2: The best 6 noise canceling apps for Android
Indeed, there are many apps for canceling noise for Android. However, many of them are too not working properly. Therefore, we have listed for you 6 best noise canceling for Android that you can rely on.
(1) Neutralizer
Neutralizer is one of the best noise-canceling apps for Android. The Neutralizer's goal is to get rid of noise to help you hear better. Also, some noise cancelation app works well for one person but might not work well for another. As a result, Neutralizer can solve this problem. When you open the app, you will do a quick hearing test to see how well you can hear different frequencies at different volumes. It enables Neutralizer to generate a unique profile for you.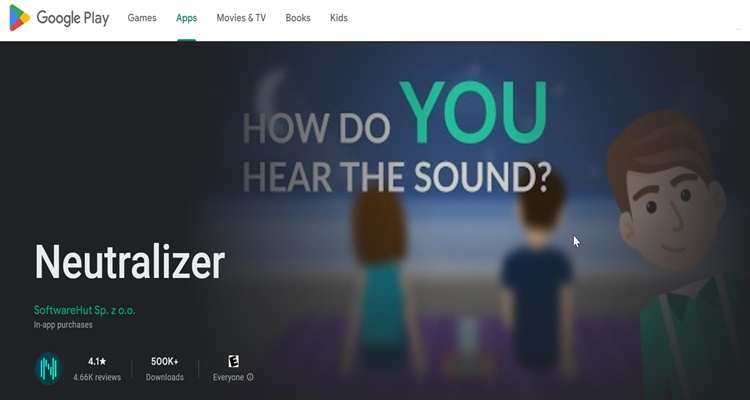 Features
The interface looks nice and is easy to use.
Having hearing tests helps people enjoy listening more.
In settings, you can choose which gestures and ranges of volume to use.
(2) Noise Killer
Noise Killer is a noise cancellation app for Android that assists you in dealing with crowd noise. It's a great tool for libraries, classrooms, offices, and other places where you have to keep quiet.
Noise Killer is one of the easiest apps to block noise and measure sound levels. You'll get a warning if the sounds get louder than the maximum level you set. It can also change your device's volume up or down based on how loud the noise around you is. Furthermore, it also has a "shake" feature that lets the volume change based on how you move your phone.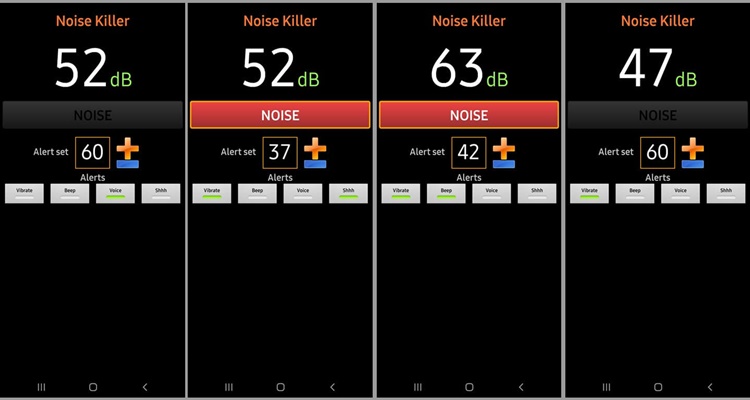 Features
Noise level monitoring
Automatic volume adjustment
Speed movement monitoring
(3) Noise Reduction
Noise Reduction is a free Android app for reducing audio noise. This multifunctional audio tool can reduce audio and video background noise. Simply select the file, and the application will handle the rest. It supports batch mode as well. The batch mode can simultaneously process numerous files and eliminate background noise.
Moreover, it also functions as an audio cutter. The application displays the audio as a waveform, allowing you to trim the audio by picking the waveform or entering the exact timing.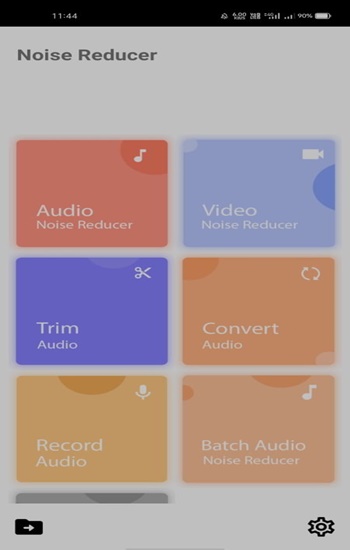 Features
Remove background noise from audio and video.
It allows you to trim the audio.
(4) Noise Generator
It is pretty difficult to listening music due to the various type of noise around you. A Noise Generator allows you to cut down on the noise and stops it from going through the headphones. Suppressing it makes the sound wave look like a copy of the original sound.
In addition to blocking out noises, it also works oppositely. It would stop the music so you could hear what the outside world has to say.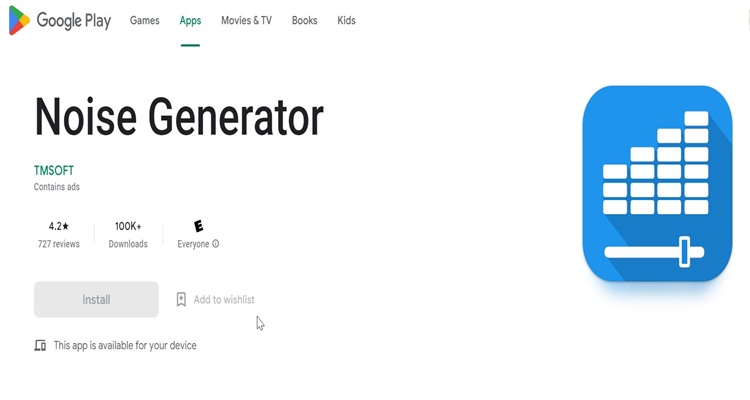 Features
Simple and easy to use.
Reduction of noise and vice versa.
There are no in-built advertisements, thus there are no restrictions when listening to music.
(5) Mp3, MP4, WAV Audio Video Noise Reducer, Converter
This Android app works as a noise reducer and converter for audio and video. This app can get rid of the noise in the background of audio and video files. You can just add your files and choose the noise reduction available. Furthermore, it has a voice recorder that keeps the noise level in the background extremely low, thus, sound can be heard clearly.
Moreover, it lets you change audio and video file formats. You can choose a format from the list and change the format of your audio and video. Lastly, it can also decrease the size of audio and video files by compressing them.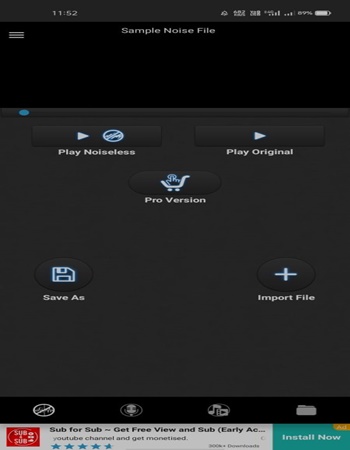 Features
Convert audio and video formats.
Compress audio files.
Audio and video reduction.
(6) Safe Headphones
As its name suggests, it can assist you in staying comfortable when using headphones in public. When this feature is active, you can hear ambient sounds without removing your headphones. Therefore, if you must walk in public, you can activate the app to ensure that you can hear everyone around you. It is also excellent for crossing the street while listening to music and hearing automobile horns.
Moreover, it can be used to listen to conversations. Obviously, this might be used for malicious purposes, but it also has good things you can do. For instance, you can use the app to communicate more clearly with someone who is far away from you.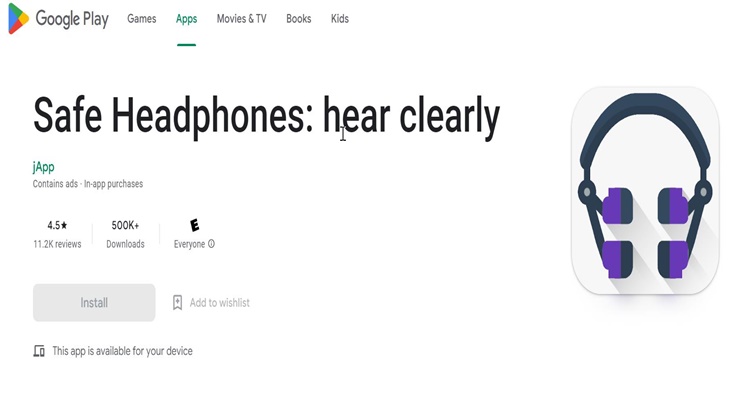 Features
Interfering frequencies are filtered out.
Over eighty languages are supported for audio search and automatic speech recognition.
Part 3: Top 6 noise cancel apps for iPhone
Just like Noise cancels for Android, there are many apps for canceling noise for an iPhone. However, many of them are not working properly. Fortunately, the following lists are the best noise cancellation apps for iPhone.
(1) myNoise
myNoise is a noise-canceling app that simultaneously functions as an ambient soundscape. With myNoise, you can block out the noises you don't want to hear and listen to the sounds that will help you work, relax, or even sleep. Unlike other noise-blocking tools, myNoise can be adjusted to match the frequency of the noise that bothers you. It makes it better at hiding you.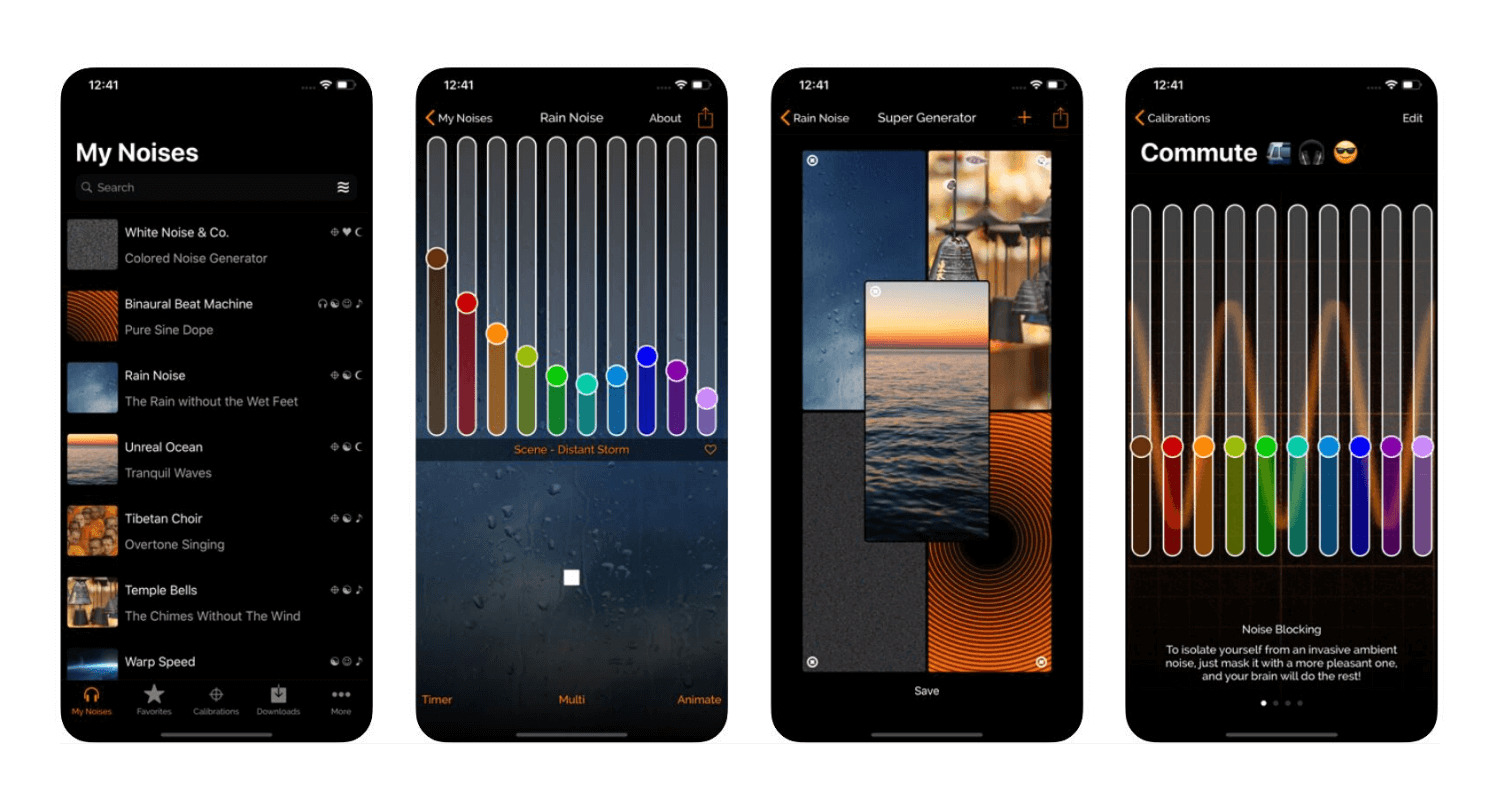 Features
Variety of voice effects.
Auto-play option.
Background noise calibration
(2) Parrot Zik
Parrot Zik is one of the most powerful noise-cancellation apps available for iOS. It requires a headphone to use all of the features of this app. Then, connect them and turn on your phone's music. After that, the app will figure out where the sound is coming from in a few seconds. Also, it allows you to get rid of the noise since it will automatically figure out what sounds around you.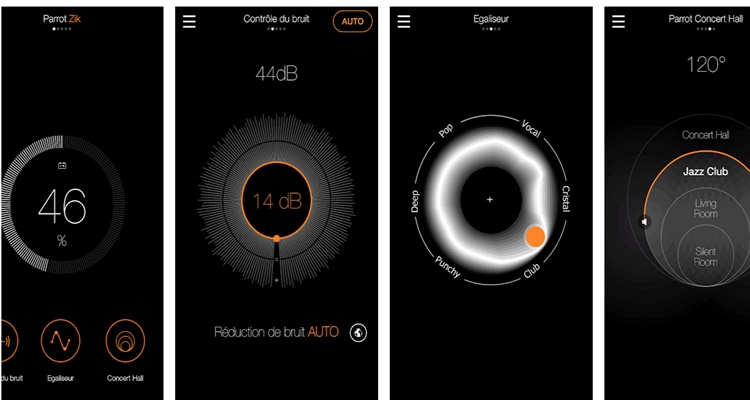 Features
Parrot Zik has appealing features and amazing quality.
When the noise level spikes, the app automatically blocks the distracting background noise that interferes with your music and phone calls.
Parrot Zik will provide notifications when background noise is too loud to function successfully.
(3) UrbanDenoiser
With the UrbanDenoiser, you can turn your headphones into a headset that blocks noise. It is a wonderful and easy-to-use music player with a mode to reduce noise and a unique mode to improve the sound. It also has a mode that lets you hear sounds around you without having to turn off the music.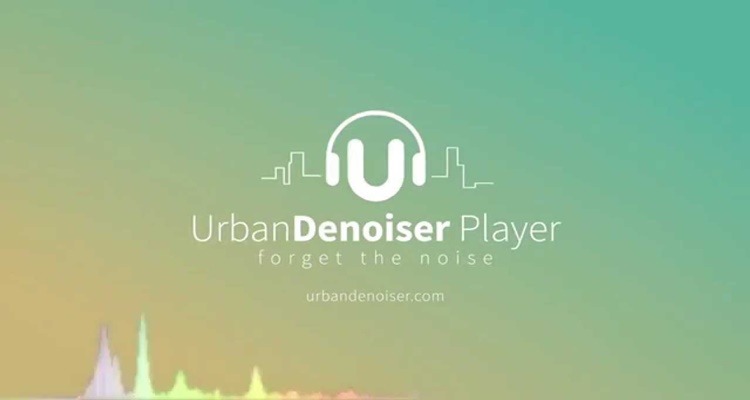 Features
It can improve your music listening experience.
It comes with a noise compensation mode that automatically changes the volume and masks certain frequencies.
The music amplifier helps you hear the music as you would regularly.
(4) Noise Wall
NoiseWall works like a "wall" to block background noise, just like its name suggests. This app is a simple way to block out outside noise, whether trying to focus on your studies or making a video call.
It makes four different sounds: White Noise: 20Hz to 20.000Hz with all of the frequencies at the same level, Pink Noise: 20Hz to 20.000Hz with more bass sound than white noise, Brown Noise: a mix of lower frequencies, and Custom Noise.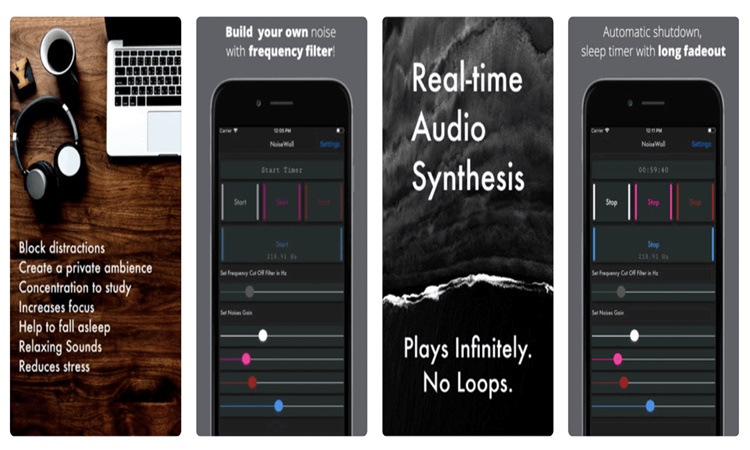 Features
Sound generation in real-time.
Low noise frequencies.
(5) Audio Video Noise Reducer
Audio Video Noise Reducer is an app that can remove noise from audio and video files. It is the best noise-reduction or noise-canceling app on the market because it uses the latest Deep Learning method to remove or cancel noise from an audio file.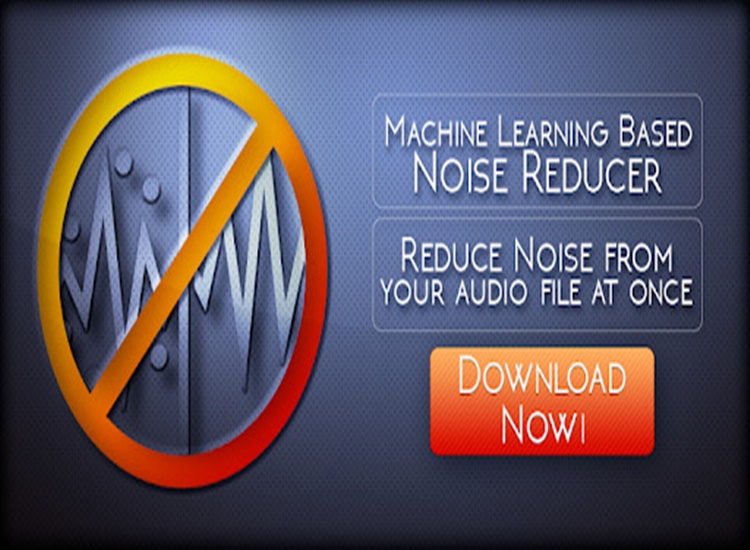 Feature
Save your reduced audio and video in different formats like AAC, MP3, etc.
It also features a sound recorder.
(6) Auphonic Edit
Auphonic Edit is an audio recorder and editor that is easy to use, has great sound quality and is stable. If you want to edit the recordings in detail, Auphonic has many options, such as non-destructive editing, Maximum peak level, and much more. Using the embedded Auphonic web service, you can quickly and easily edit and publish your music, podcasts, and interview recordings.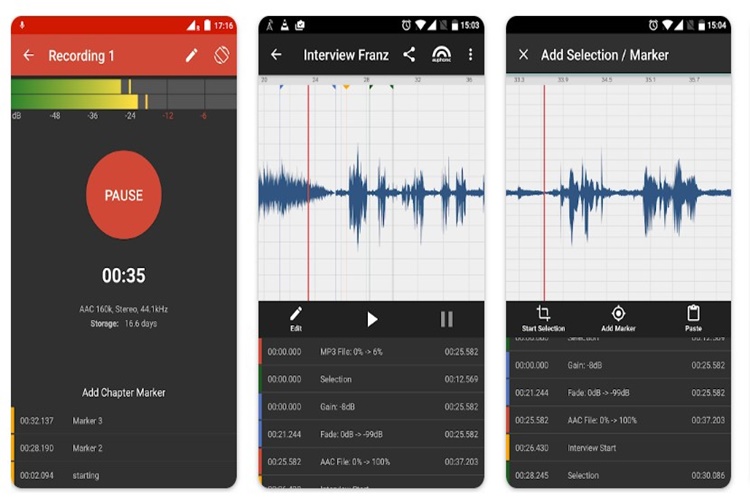 Features
Automatically reduces hum and noise by recognizing areas with different backgrounds and reducing noise.
Audio Search and Automatic Speech Recognition are available in over eighty different languages.
Disturbance-causing frequencies are filtered out.
Bonus tip: The best noise-canceling alternative online
It will be more practical if you can get rid of the background noise without downloading an application. For those who don't want to download applications, you can remove background noise by using online tools.
Media.io is one of the best online tools to eliminate background noise. With Media.io's AI-powered online background noise removal tool, you can automatically remove noise from audio and video files and improve the sound quality of your recordings.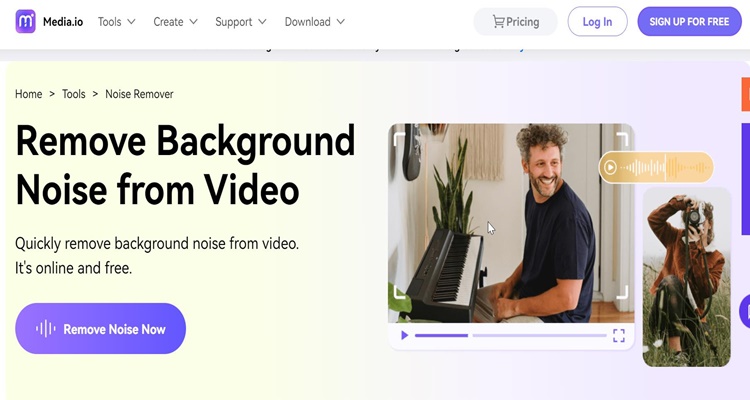 Features
You can easily get rid of background noise in your video and audio. It only takes a few mouse clicks.
No matter the type of background noise, Media.io is always there to help you quickly remove it.
After 24 hours, all uploaded files will be erased automatically. Additionally, Media.io is SSL-encrypted to prevent illegal data access.