AI Video Generator
Elevate your marketing with seamless AI spokesperson videos effortlessly generated from your text inputs. The built-in 200+ realistic AI avatars can be your engaging spokesperson, talking in 120+ languages with diverse accents for various use cases, including marketing promotion, personalized sales pitches, training and development, explainers, and how-to videos.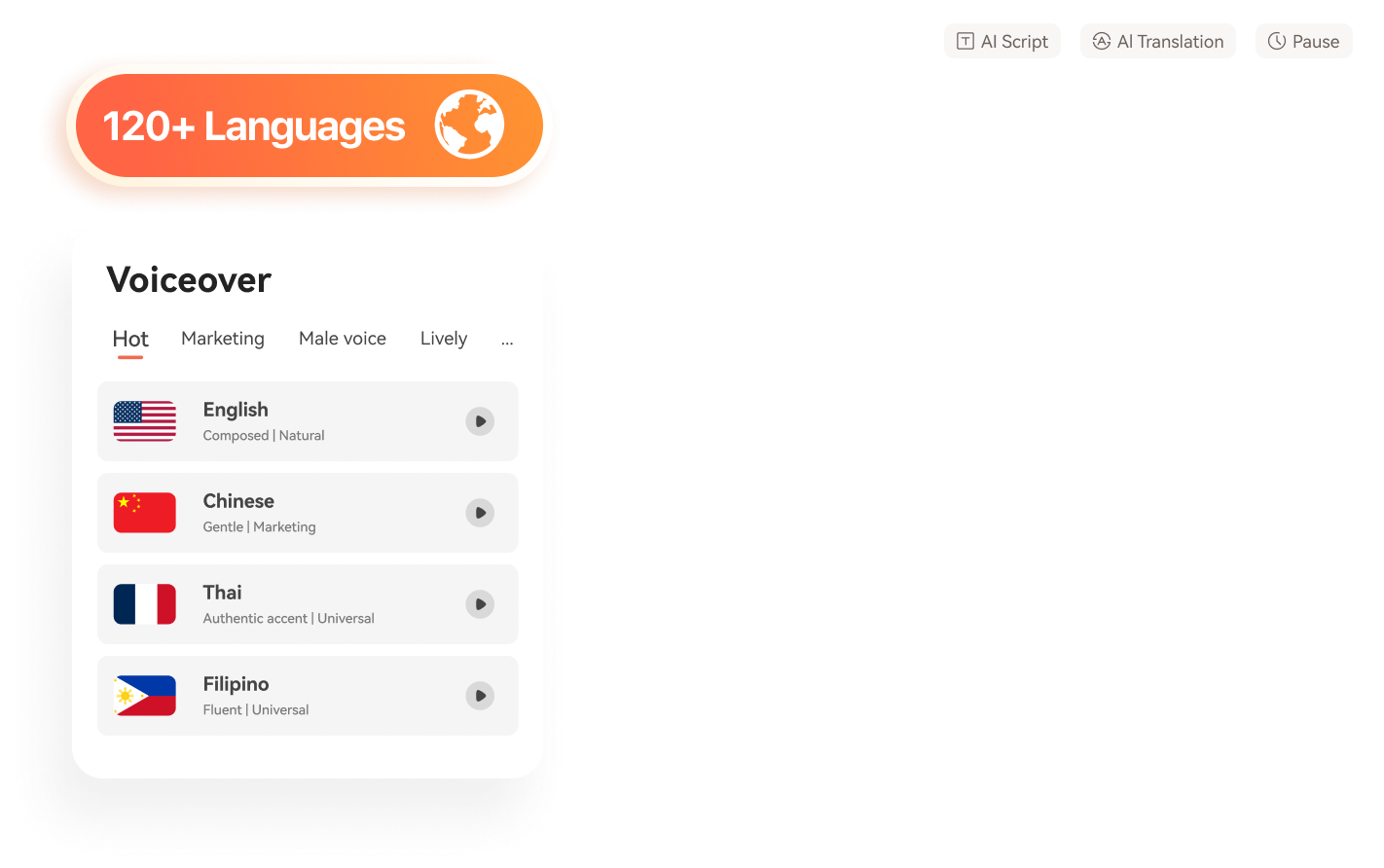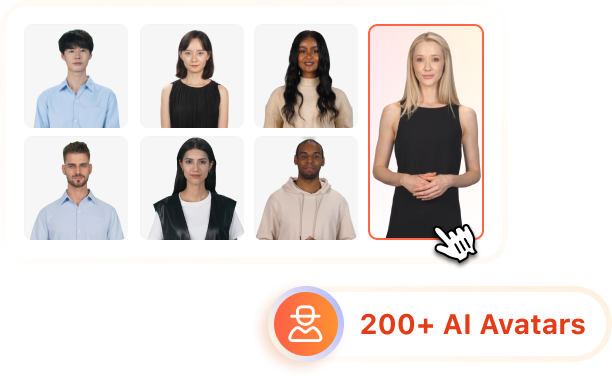 3 Steps to Crafting a Captivating AI Spokesperson Video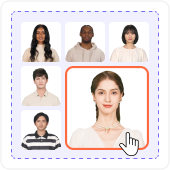 Select Avatar
Choose from a diverse collection of 200+ lifelike avatars to find the perfect match for your content.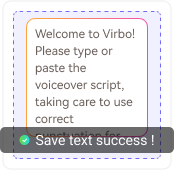 Type Your Text
Effortlessly create captivating marketing copy using our integrated AI script generator or paste your content.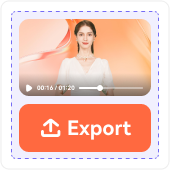 Generate AI Video
Click to generate your engaging spokesperson talking in 120+ languages with diverse accents for various use cases.
Revolutionize Your Video Marketing Strategy with AI Video Generator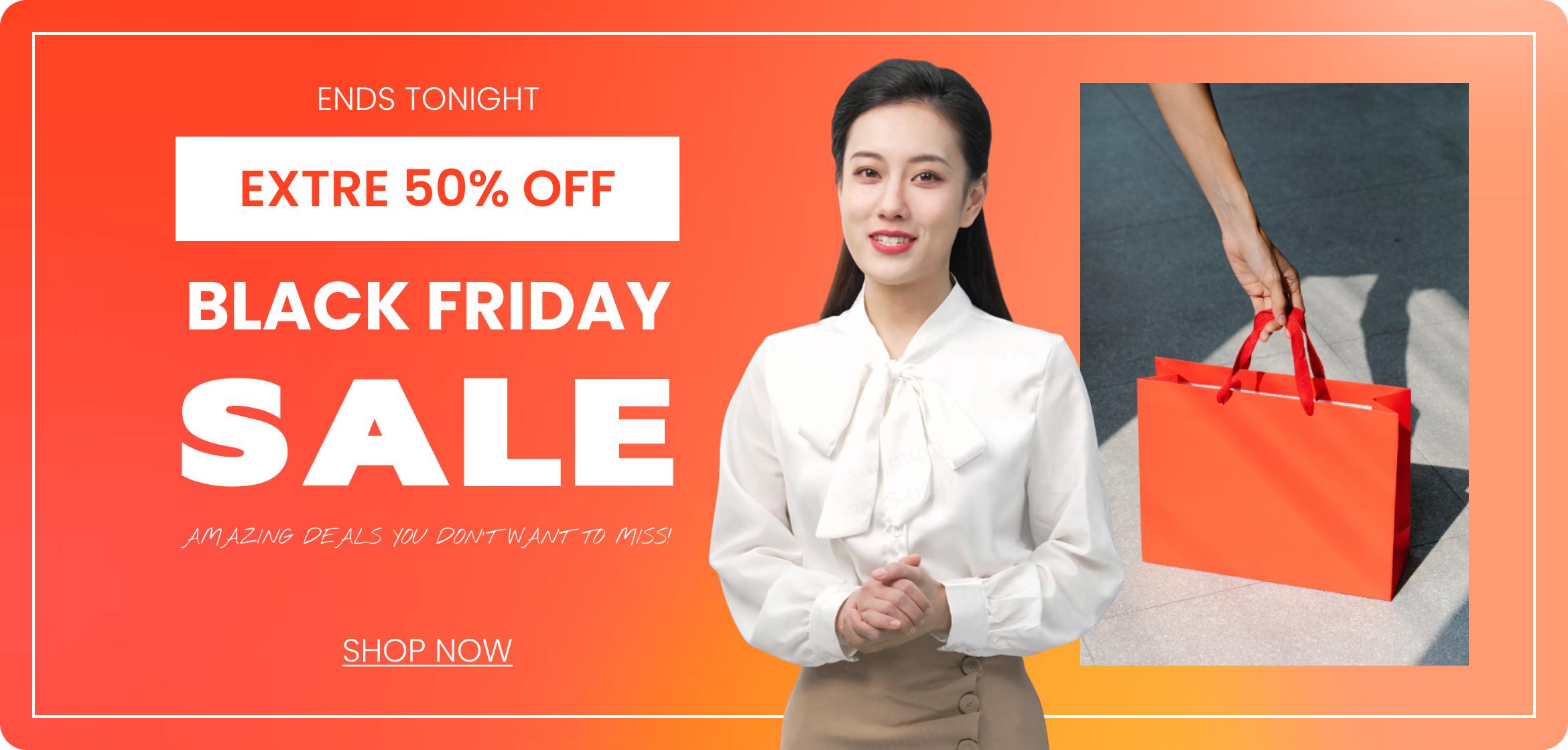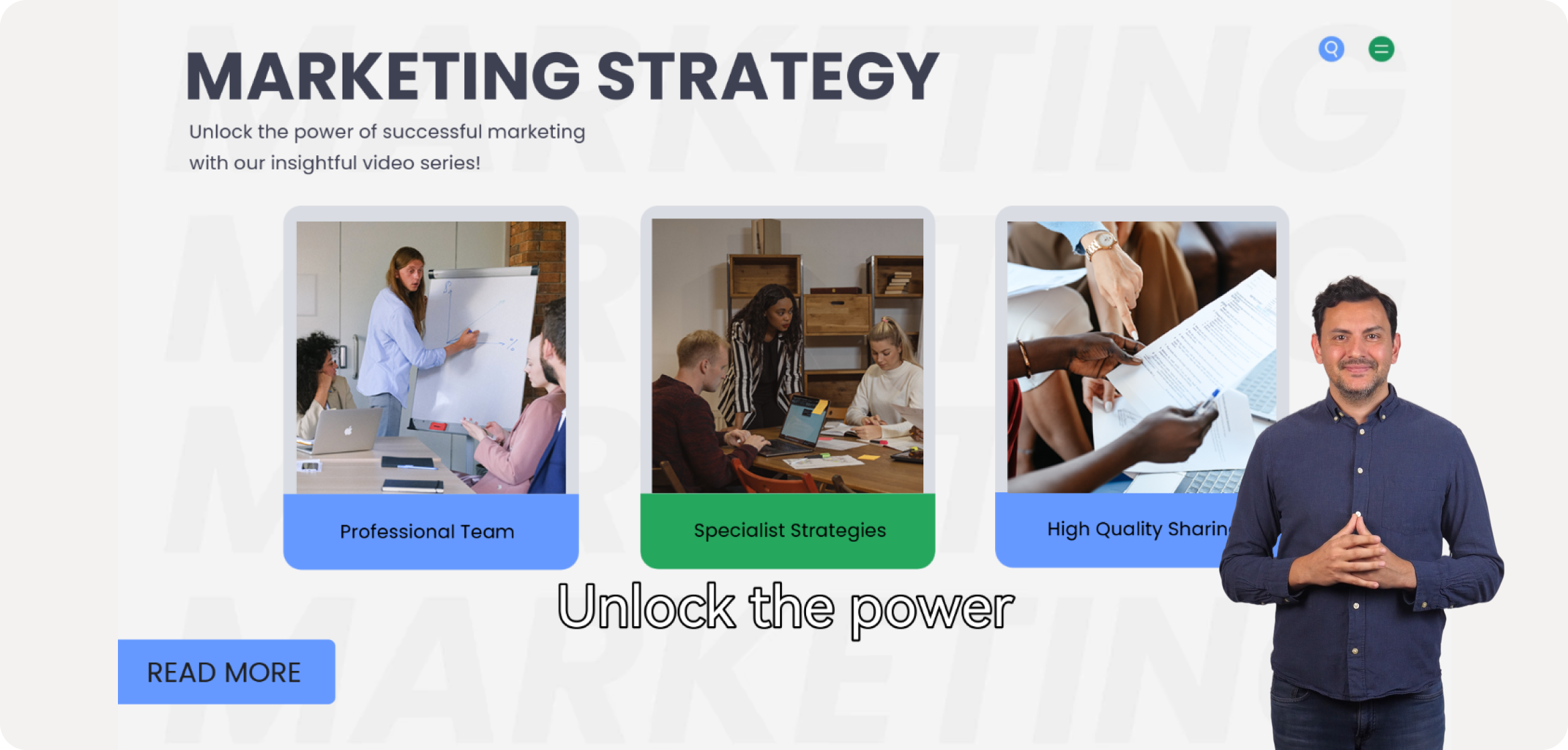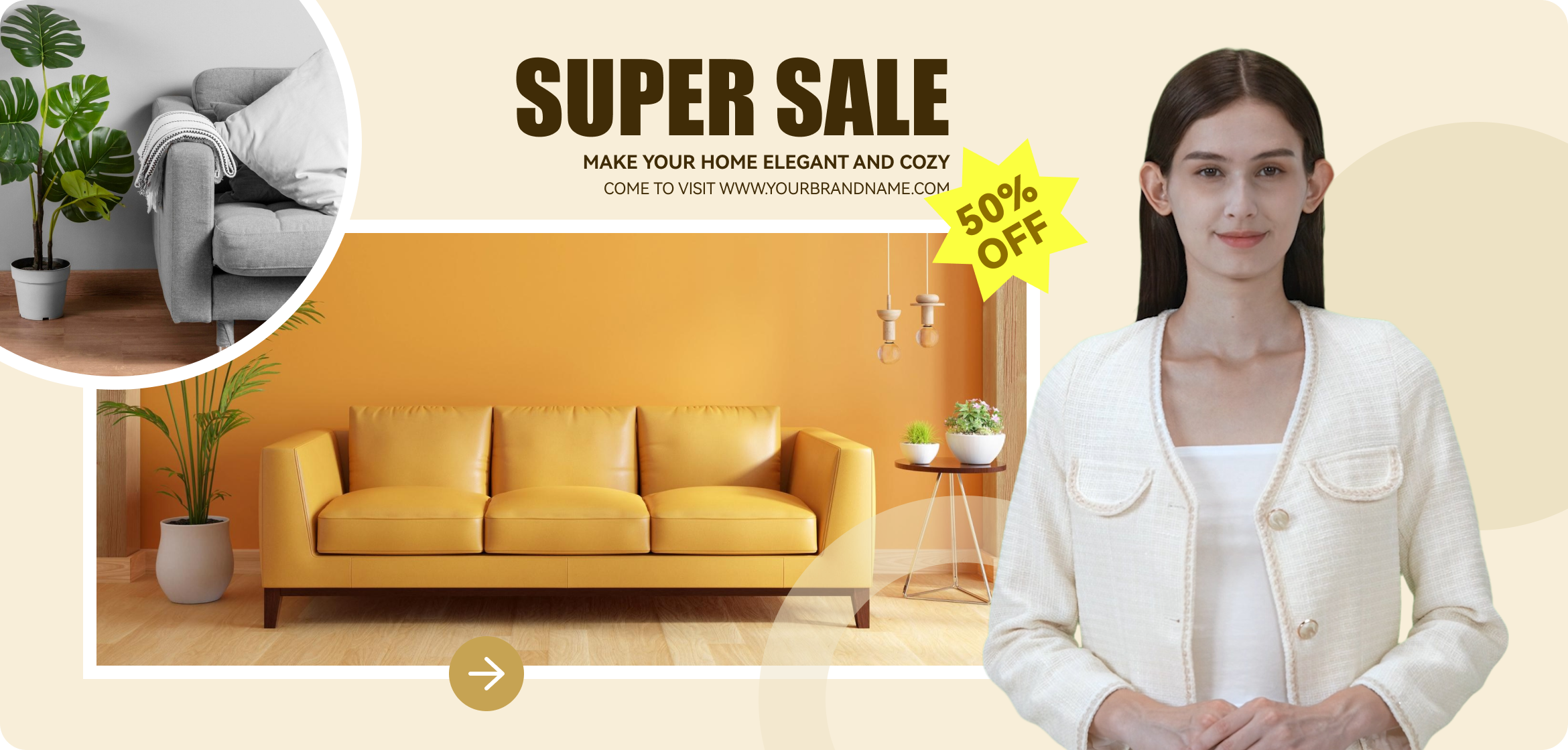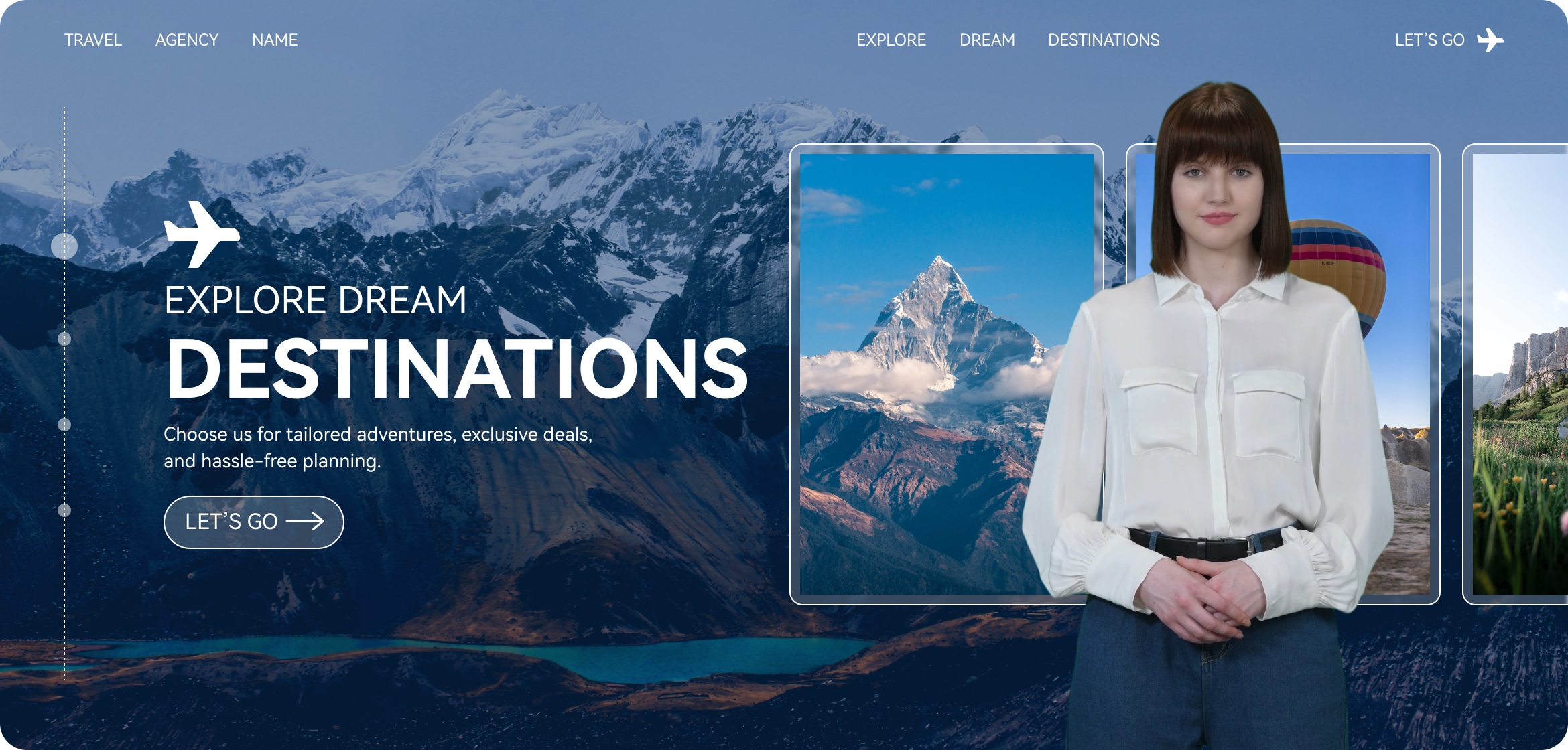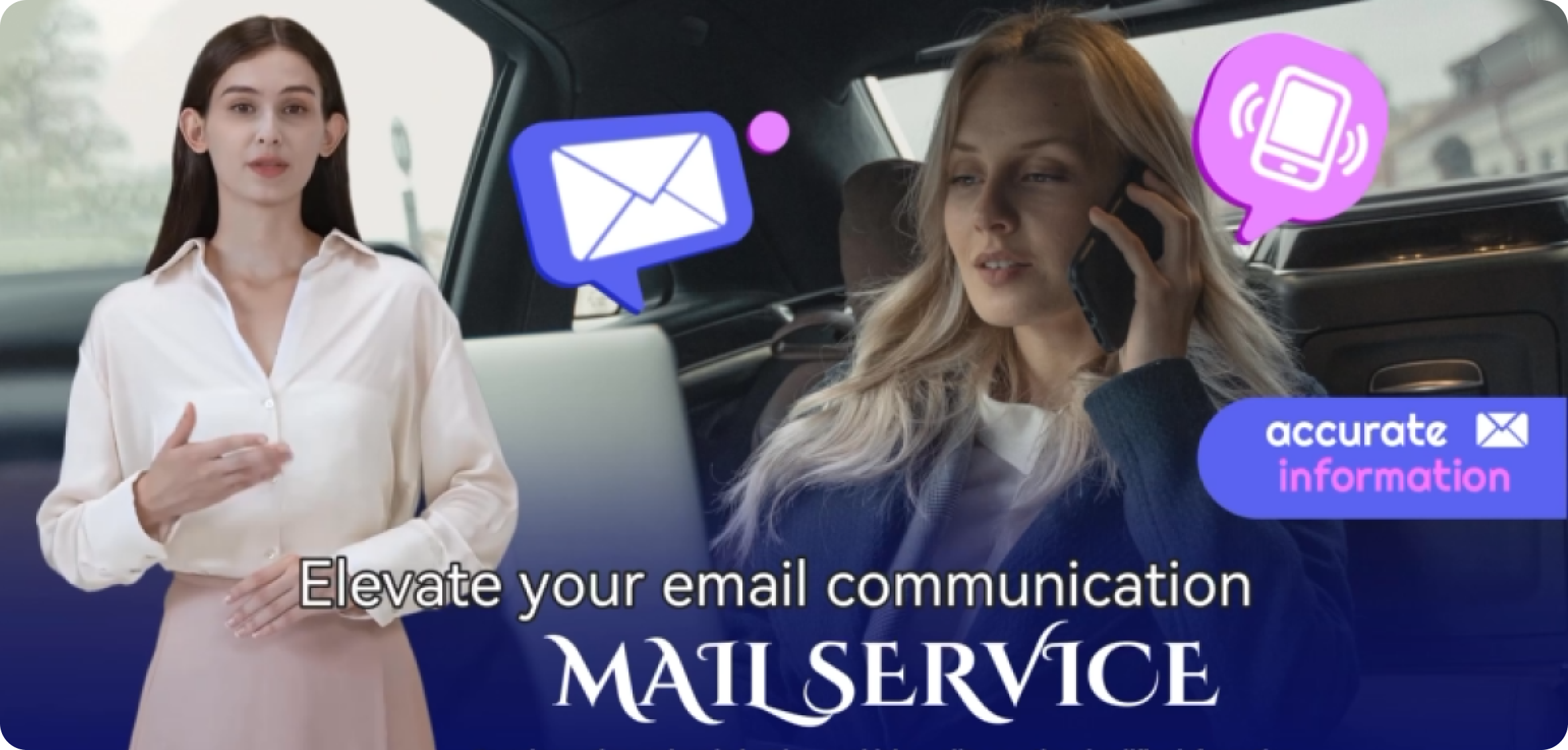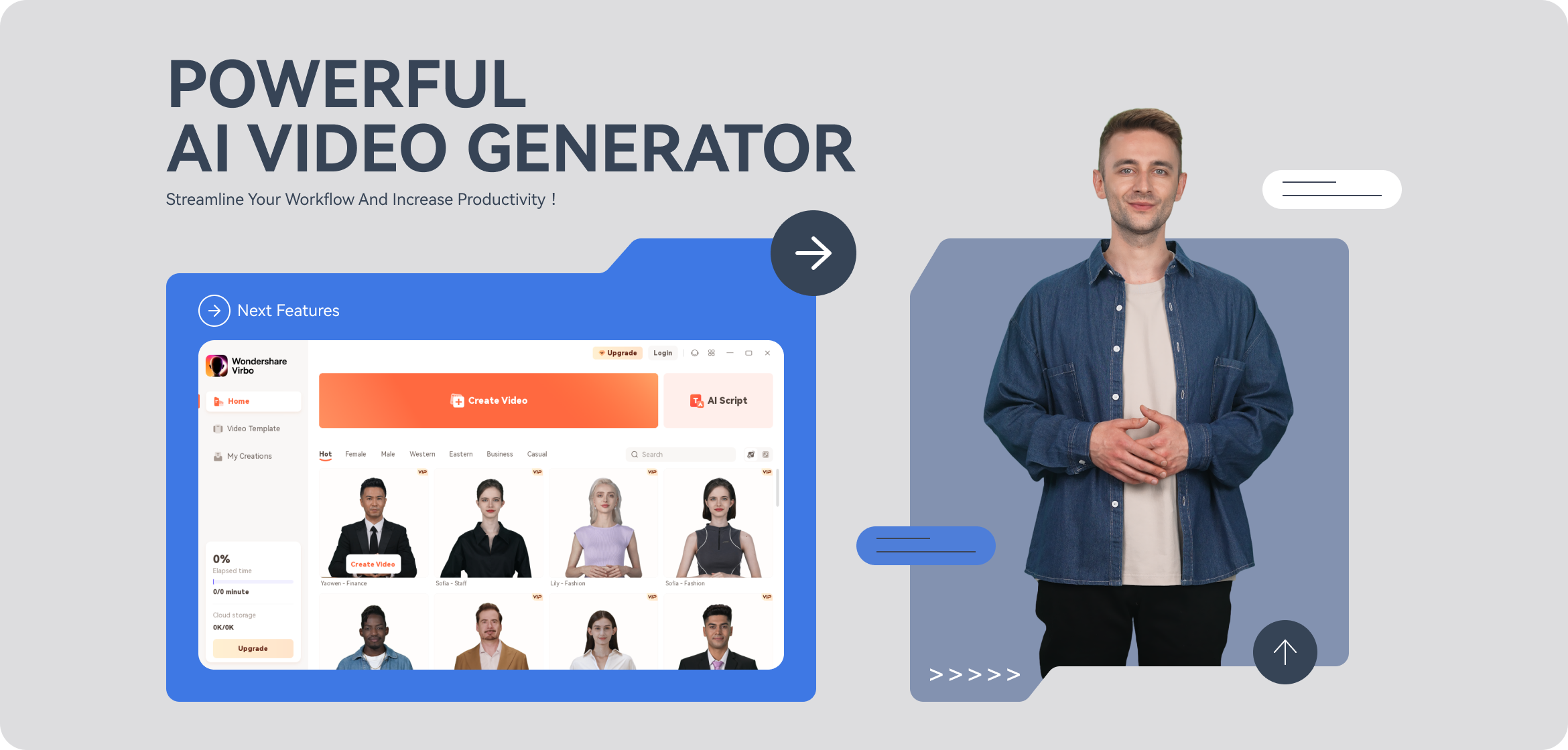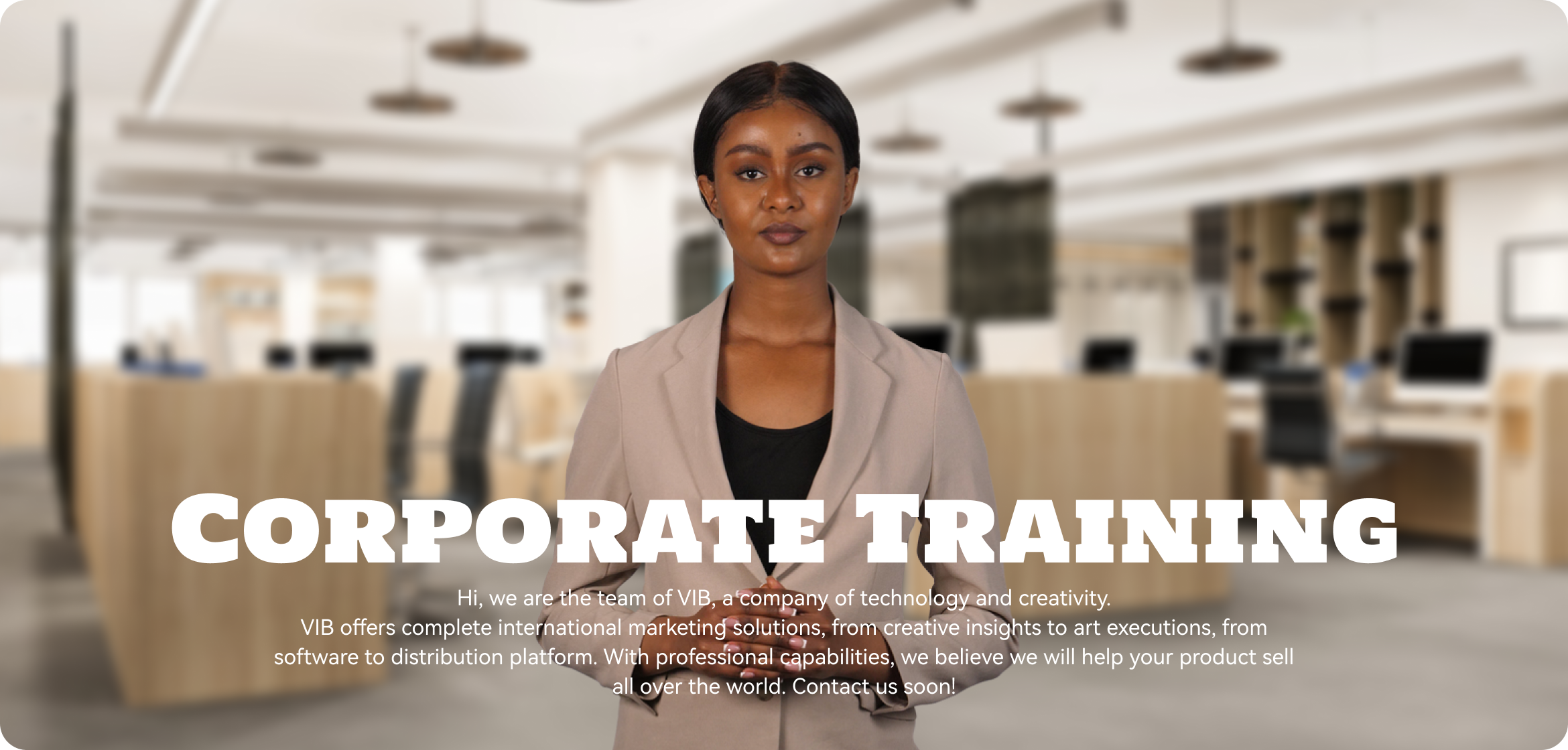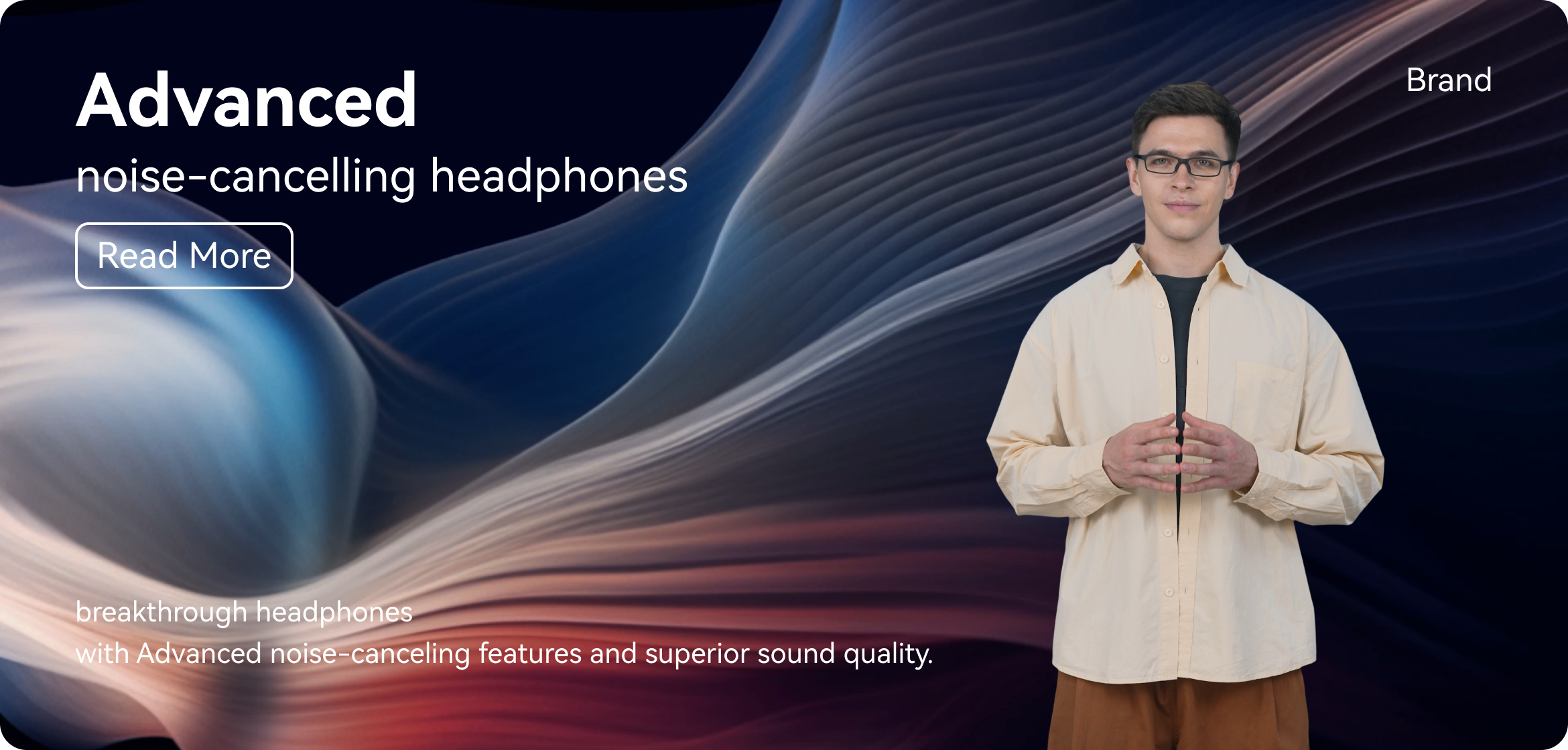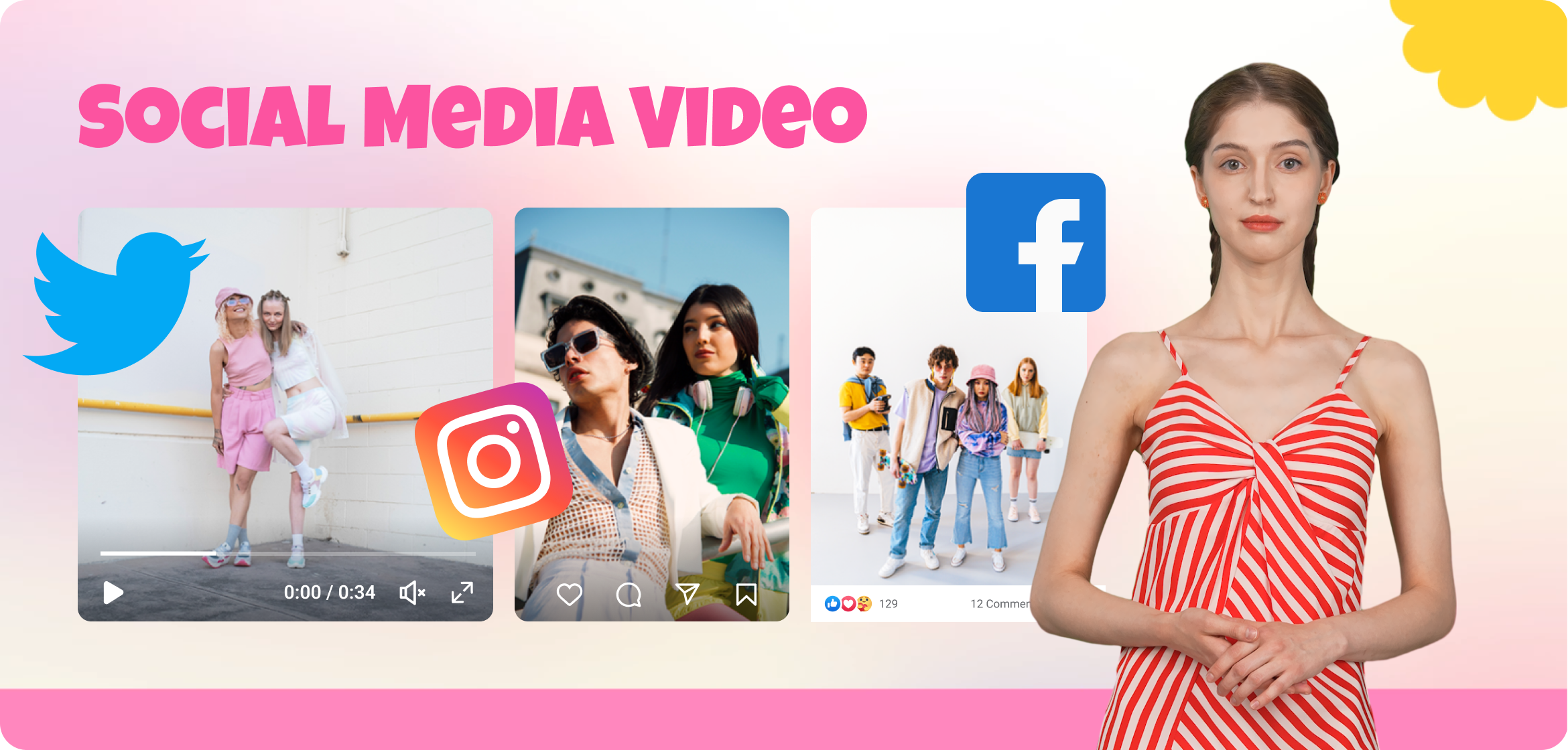 Transform your online store with compelling E-commerce Videos crafted through AI video generation. Showcase your products from all angles, provide in-depth demonstrations, and enable customers to visualize their purchases effectively.
Engage your audience with visually stunning AI avatar content that aligns perfectly with your brand's messaging. Boost your online presence and conversion rates by producing compelling videos at a lower cost.
Drive sales and conversions with dynamic Promotion Ads powered by AI video generation. Craft attention-grabbing visuals and persuasive voiceovers to highlight your special offers and promotions.
Enhance your sales strategies by leveraging text-to-speech AI video generators to create personalized sales videos. Tailor your messages to each prospect's preferences and needs while incorporating interactive elements for a customized touch.
Make a lasting impression on clients and prospects with Video Voicemails generated using AI technology. Replace traditional text-based emails with engaging video messages that convey sincerity and professionalism. Standing out in crowded inboxes can build stronger connections.
Simplify complex concepts and guide your audience with Explainer & How-To videos using AI video generators. Break down intricate ideas into easily digestible visuals and step-by-step instructions. Improve your sales by offering valuable educational content and positioning your brand as an authoritative source in your industry.
Revolutionize your corporate training programs with AI-generated Corporate Training videos. Deliver consistent and comprehensive training materials to employees across different locations and time zones. These videos ensure standardized training while allowing employees to learn at their own pace, leading to a more knowledgeable and skilled workforce.
Replace lengthy documents with visually appealing AI videos that convey company policies, procedures, and culture. This modern approach encourages better retention of information and ensures employees are well-informed and aligned.
Capture the attention of your social media audience with impactful Social Media Videos created through AI video generation. Craft visually stunning and shareable content that resonates with your followers. Boost your social media engagement, reach, and virality, ultimately driving more traffic to your website and increasing your brand's online visibility.
AI + Video Creation = Outstanding
ROI
$5000+ saved on video creation
35%+ increase in user engagement
5 hours saved on a single video production
Once purchased multiple devices are accessible Frequently Asked
Questions of AI Video Generator Online

It is hands down the best AI marketing solution for video editing that I have come across. This software has features that make it easy to create professional-looking videos in just a few clicks. The AI-powered tools are incredibly intuitive and make the editing process a breeze, even for those with little to no experience in video editing. I highly recommend it for an easy-to-use and powerful AI marketing solution.
Gemma
As a marketing personnel, I am delighted with the diverse range of templates offered by Virbo. It provides templates covering various marketing scenarios, ensuring alignment with the target audience. Additionally, it saves me a significant amount of time and effort.

Rommel Anoba
As you know, advertising copywriters always try to balance creativity and efficiency. Well, Virbo has brought me endless surprises and convenience. With just a few basic pieces of information, such as product features, target audience, and advertising focal points, Virbo can create impressive scripts for me almost instantly. It saves me a lot of time!

Oliver
What do people say about AI Spokesperson Video Generator