An AI watermark remover is a tool that uses Artificial Intelligence-based technology to remove watermarks from videos or images both online and offline. This AI is usually inbuilt in the watermark removal app to automatically delete any watermark that has been selected for removal from the image or video. For example, when you see a video or image you want to use online, you may realize that a text or logo doesn't appeal to you, hence the need to remove it. Also, when you edit a video on a free editor, you will most likely see the product logo watermarked on the final output file. That is also a situation that requires you to use a watermark remover.
The purpose of this blog is to show you innovative and quick ways to remove watermarks automatically online. It can be achieved with the easy watermark remover AI tools we will bring your way.
Part 1. 2 Best AI Watermark Removers to Delete Watermark from a Video
Suppose you are a user of social media platforms like YouTube, TikTok, Instagram, etc. In that case, you will realize that the videos you download from these platforms carry watermark logos of the platforms. These watermarks can be annoying if you want to use the videos for other personal purposes or share them on other platforms that will not promote the video if there are watermarks from other socials on them. That also applies to videos you create and share on these social platforms. So, how do you remove these frustrating watermarks? If that is your question, then the following tools will be of immense help to you:
The first option to remove watermark automatically from a video is with the Media.io Watermark Remover. This tool helps you easily erase watermarks such as texts, logos, stamps, and other unwanted objects from videos online. It supports file formats such as WMV, MOV, MKV, M4V, MPG, AVI, etc. With this online tool, you just need a good browser, and you do not have to download software to your device or computer system to use it. In addition, it is an ad-free site that protects your online security and does not require you to sign up before accessing all its features. You can also perform other editing functions with Media.io Watermark Remover, including video compression, cropping, adding background music to videos, trimming, flipping, etc. You can freely circle any watermark on a video and completely erase it.
Here are the easy steps to use the Media.io AI watermark remover on any device online:
Step 1: Upload a video on the Media.io website.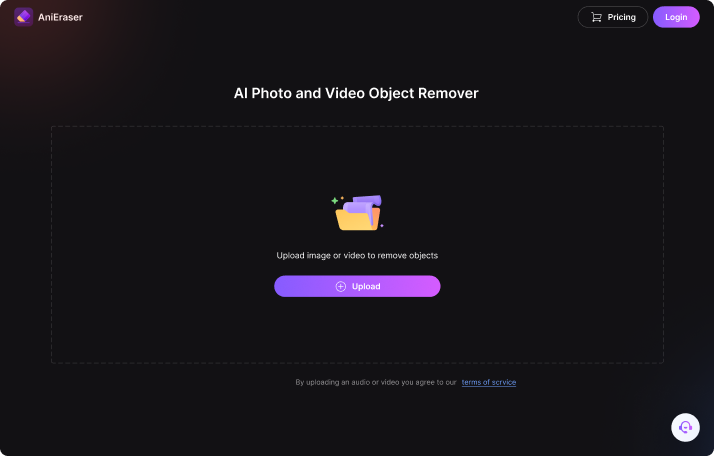 Step 2: Select the area with the watermark on the video and highlight it. You can also add other areas with watermarks or unwanted objects; highlight them all with the Brush tool. Finally, choose the "Remove Watermark" button.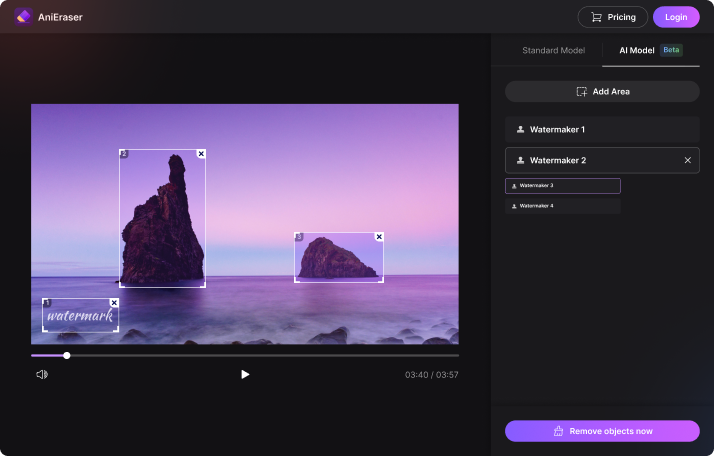 Step 3: Save or download the edited video on your local device storage.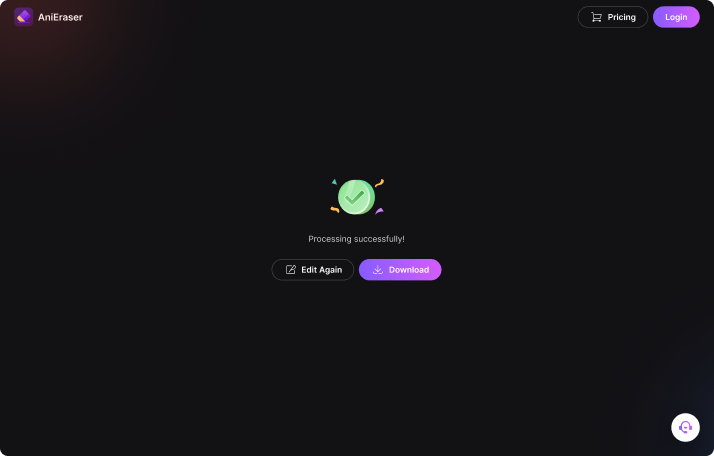 Both Media.io and SnapTik are effective but free tools, so you can use either editor to get videos without watermarking online. However, Media.io supports accurate processing of videos to remove watermark automatically online. Also, it works on both static and dynamic watermarks on videos. That said, you can remove any watermark without position limits. With Media.io, you can remove watermarks across platforms such as Linux, Windows, Mac OS, and not just iPhone and Android mobile devices. Finally, although both tools are free online tools, Media.io does not include ads, unlike SnapTik and other free online tools.
Snaptik is an online editing tool designed initially for downloading Tiktok videos without a watermark but can be used to download other videos online without a watermark. It supports Android devices with good internet browsers; hence you can download it on Google Play. Snaptik is the best option if you need to download videos from TikTok, Facebook, Instagram, Twitter, etc., without a watermark. It uses AI technology to detect the watermark on video and effectively erase it. It is free to use, and it produces the best quality of videos after removing the watermark with its AI-inbuilt technology. You do not need to log in to the software to use it, and you can play the videos you have downloaded offline.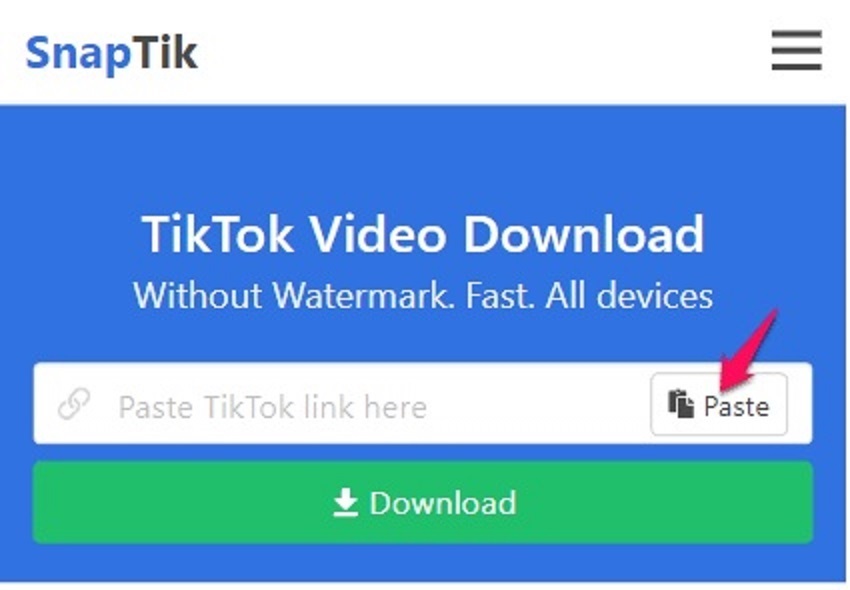 To use SnapTik, follow the steps below:
Step 1: Copy the video link to share from social media platforms like TikTok or Instagram.
Step 2: Paste the link on SnapTik.
Step 3: Download the video without a watermark.
Part 2. 2 Best Ways to Remove Watermark from Photo with AI Technology
Media.io is one of the best automatic watermark removers which uses AI technology to remove watermarks from your photos online. The AI tech uses surrounding pixels to create a clone and cover the selected watermark with it, thereby giving your image a more realistic outlook after you have removed the unwanted watermark. Media.io can also remove watermarks from photos in batch, thereby reducing the time and resources you would spend doing it for individual watermarks and individual images. It works efficiently with Windows and Mac Operating Systems and any mobile phone with a good browser and internet connection.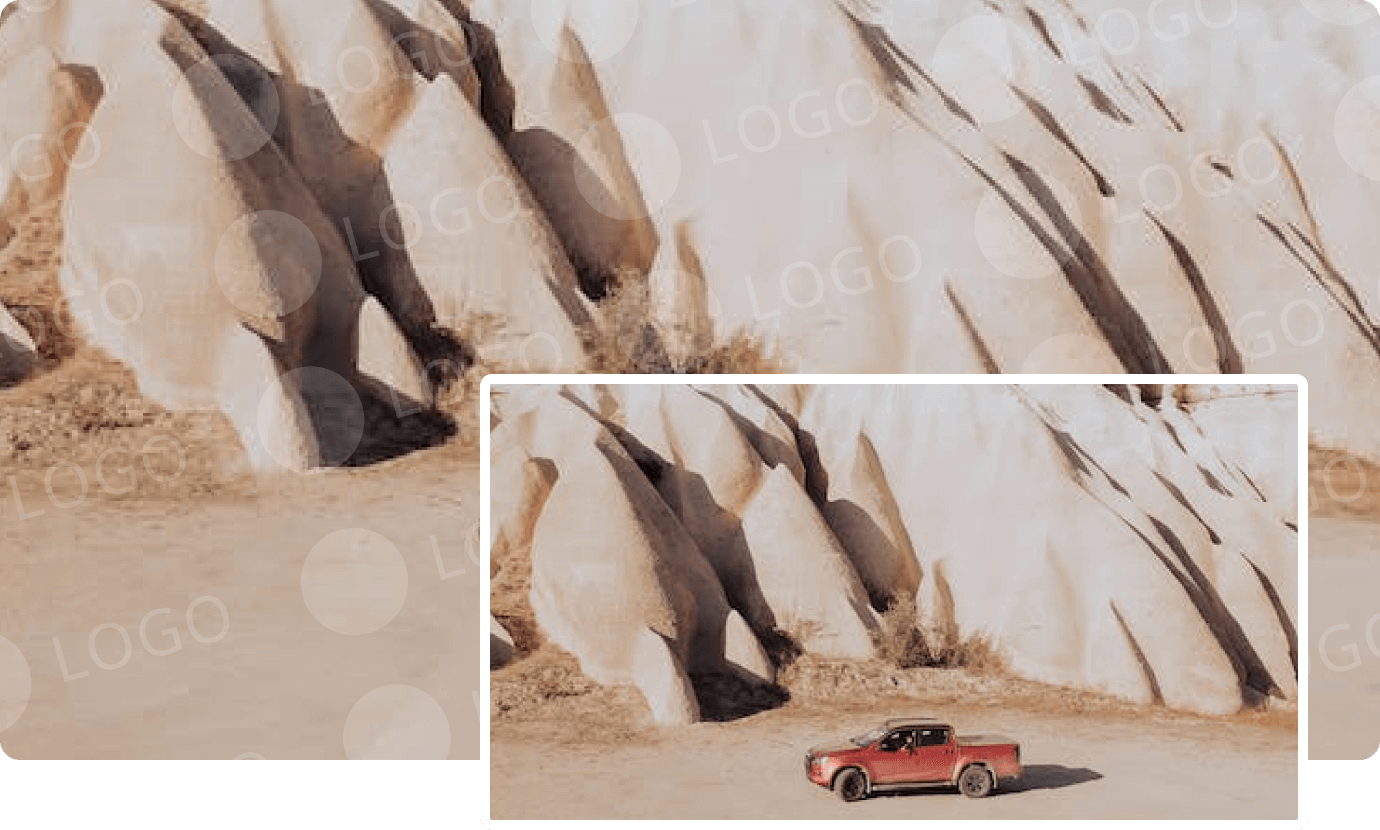 If you wish to remove the watermark automatically online with Media.io free, follow these steps:
Upload the image to the home page.
Click and brush over the area containing the watermark you want to remove. You can adjust the brush size for a wide selection or a more refined selection. Next, click "Remove" and watch as your new image appears within seconds.
Now you can download the final result.
Luminar is a unique tool ideal for photo editing for Portrait, Landscape, and Travel photography. It is also ideal for other genres of photography, where you get to use its AI toolbox to edit out watermark from photos and achieve a flawless result. Luminar AI watermark removal tool, supports Mac and PC systems. It does not require a subscription, but you need to purchase the software before using it. However, you are guaranteed thirty days cash back if you have issues or do not like the software.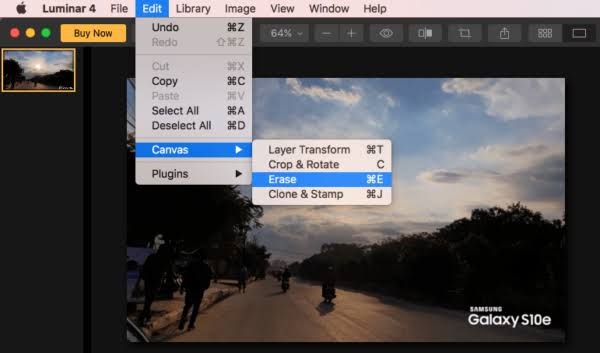 To remove the watermark automatically with Luminar, here is what you need to do:
Add the image you want to edit from your computer storage.
You will find the button to remove the watermark from the photo on the right side. Next, choose one of the final edits options provided to you by the AI tech embedded within Luminar.
After selecting the perfect option that suits you, you can save the new image.
Conclusion
In 2023, you should be able to remove watermarks from videos effectively, and one of the best ways to do that is with an AI watermark removal app. This blog has shown you the best recommendations for this purpose. So now you can confidently download that favorite video of yours without worrying about the watermark. Additionally, you can now easily remove the watermark and use the video for other purposes.