The photo to cartoon online free tool helps you to convert your image into a cartoon. The cartooned images are like unique images that can attract more users. It is perfect for uploading on social media platforms to attract more viewers. If you are new to photo editing tools, you may not have very diversified knowledge about photo editing tools.
The photo editors discussed in this article will help you to structure your images s as cartoons without any problem. By the end of this discussion, you will know the best tool to convert images into a cartoon.
Part 1: How Cartoon Photos Can Help You in Your Social Life
If you wish to know how cartoon photos can help you in your social life, then this section is for you. The understated points will help you to know the higher functionality and assistance of cartoon photos:
If you are starting a small business in clothes, you can model yourself for your brand. When you convert your pictures into cartoons, you won't be showing your face, which helps maintain your privacy. Moreover, it will be a really unique type of branding because not all business displays cartoon models.
If you love to post on social media but don't want to hide your face along with maintaining privacy, this is the best option. When you convert your images into a cartoon, no one will know you, and you can attract more users while maintaining anonymity. You can also share your ideas freely with the world with these types of photos.
The trends of cartoons never go out. You can now introduce yourself in a Disney princess avatar with the world. It also helps you to engage more and more users. Moreover, you can also set the cartooned photo of you as a profile picture, so your profile stands out.
If you work with some children's healthcare agencies or other enterprises, you can convert your pictures into cartoons for professional use. It will make you more approachable and friendly.
Part 2: Best Tools to Convert Photo to Cartoon Online in High Quality
Don't worry if you don't know about reliable tools to cartoon yourself online for free. The tools discussed in this article will help you a lot regarding this issue. have a look below to discover more about these tools:
With the help of this intuitive tool, you can convert images to cartoons online. As this is an online tool, you can use it on the browser of any device. Downloading the tool or any extension on your device or browser is not required, which is very convenient. As Media.io - Cartoonizer is powered by AI, the process is automated. You don't have to do the hassle of cartooning yourself.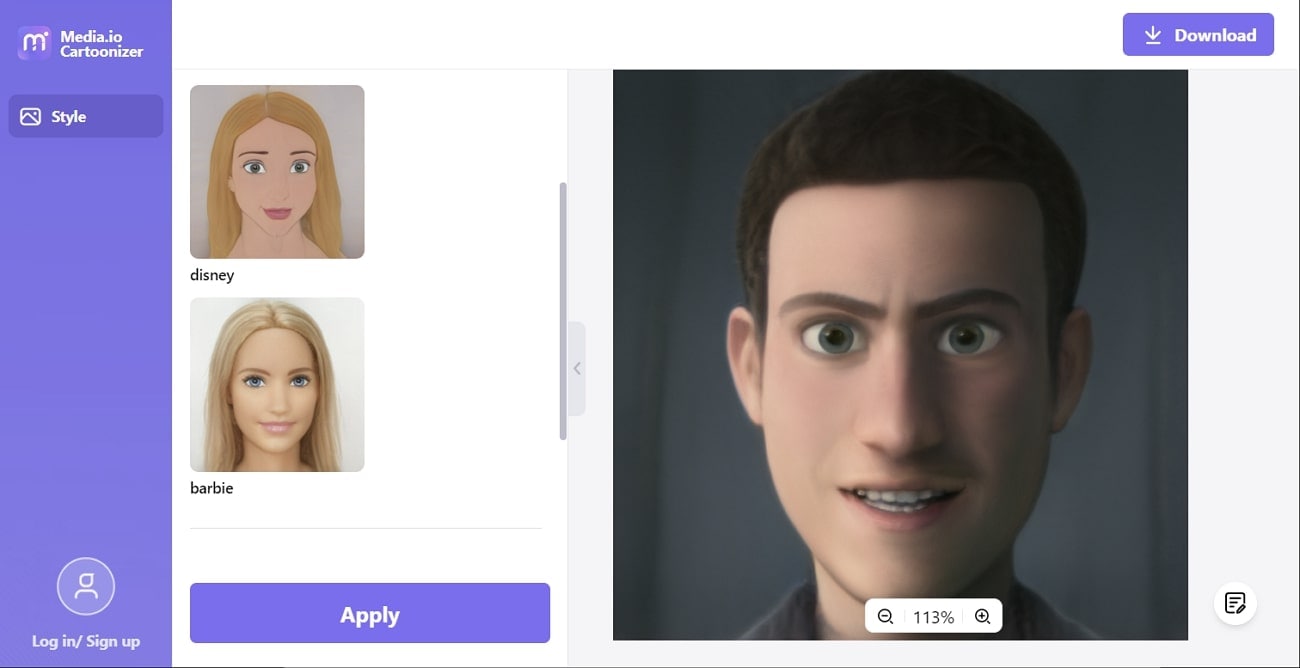 Key Features of Media.io - Cartoonizer
You can apply cartoon effects to any things, such as pets, landscapes, humans, portraits, and more.
It offers end-to-end encryption, and the photo will be automatically deleted from its server after 24 hours.
This tool allows you to select the category of cartoon effect you want to apply. You can also choose the emotion you wish to express in an image.
This tool can convert photos to cartoons online and maximize your workflow efficiency. The interface of this photo editor is quite structured, which leads to reliable results. Moreover, the processing speed of Cutout.pro is quite fast, so you can cartoon yourself in a blink of an eye. It also allows you to make perfect and unique cartoon avatars of yourself easily.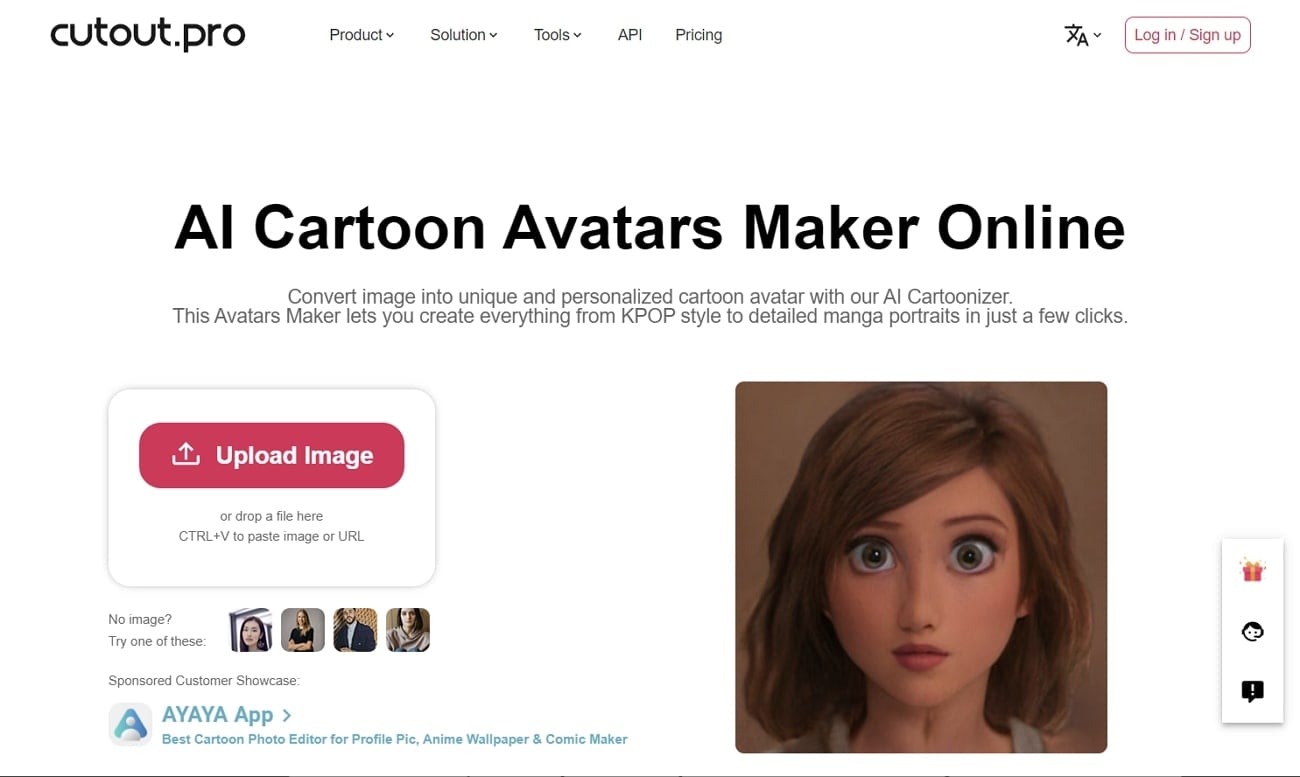 Key Features of Cutout.pro
You can create multiple cartoon avatars with it, such as K-Pop, magic mirror avatars, manga avatars, American comics, and more.
It allows you to convert diversified images like pets, portraits, and others into one-of-a-kind cartoons.
Removing unwanted objects or boring backgrounds is also very easy with Cutout.pro.
Picsart is one of the well-known image editing apps. With this tool, you can also perform the task of cartoon photo editing online. Above all, it also helps to implement your creativity on image and share it globally. With just uploading the picture, applying effects, and customizing the design, you can create a perfect cartooned photo of yours.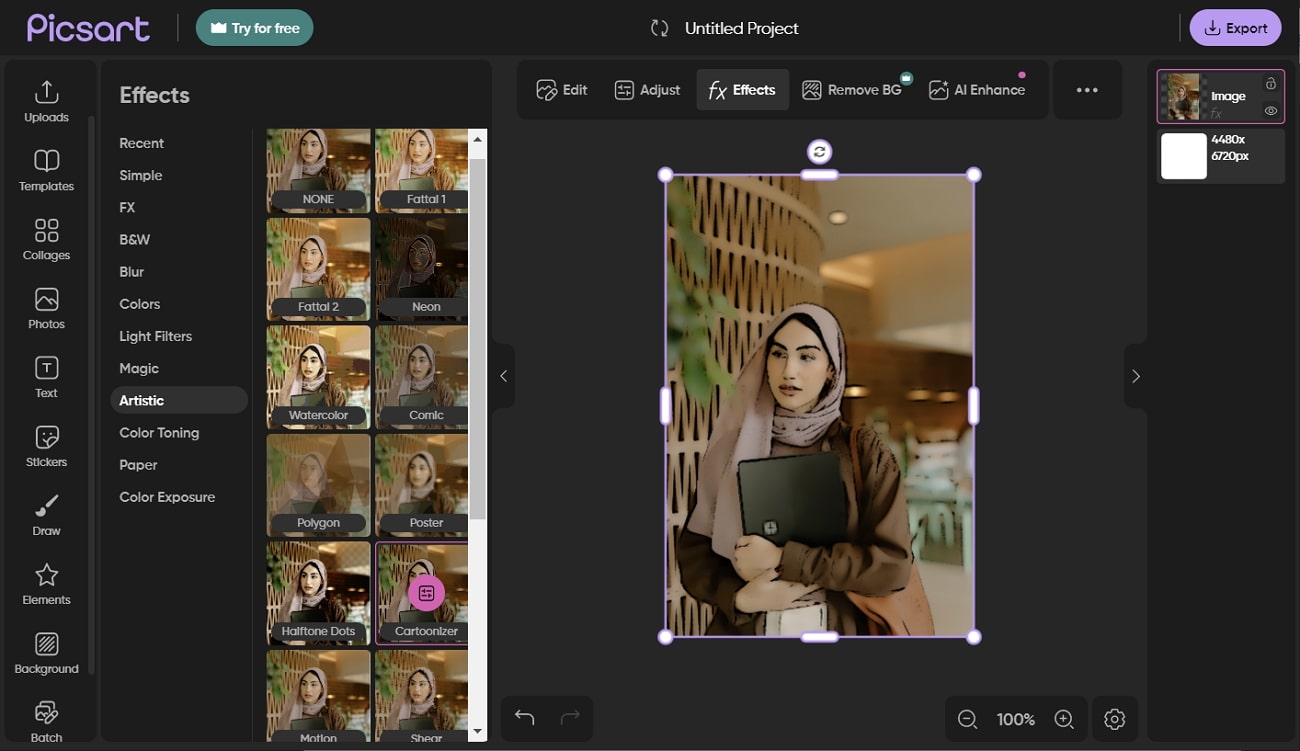 Key Features of Picsart
With Picsart, you can remove backgrounds or objects from a picture and can also create customized stickers.
Moreover, it also supports the feature of photo enhancement, which can make your photo more visually appealing without impacting its overlays.
You can make personalized collages of your photos and create collages with high-definition photo effects.
VanceAI allows you to cartoon yourself online with a fully automated and fast procedure. You can also create funny face animal pictures with this photo editor. It alters the outlook of images and makes them artistic-type images, as it is a straightforward tool, and you can use it without any technical skill. Above all, it enhances the photo and minimizes blurring for better engagement ratios.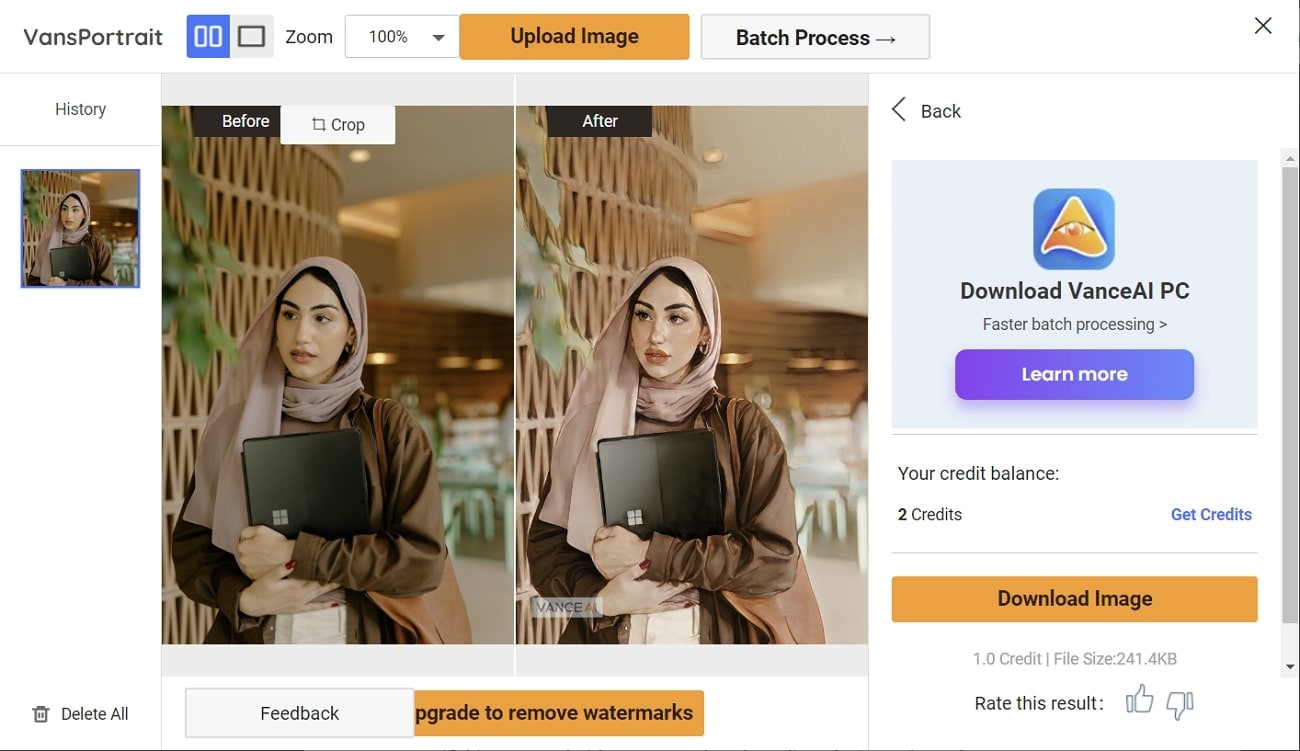 Key Features of VanceAI
With VanceAI, you can denoise the images for noise reduction without any quality loss.
It allows you to add customized vibrant and illustrative colors to an image. You can also colorize black-and-white pictures with it.
The portrait retouch of VanceAI removes all the unrequired and irritating things like blemishes and spots from the photos, irrespective of file format.
Fotor is a reputable photo editing tool that can also help users to convert pictures to cartoons online for free. As it is powered by artificial intelligence, so you don't have to do anything manually. Moreover, not only cartoons, but you can also convert your images into art with this top-notch tool. All the tools in Fotor are AI-driven, so you don't have to worry about the quality and privacy of your photos.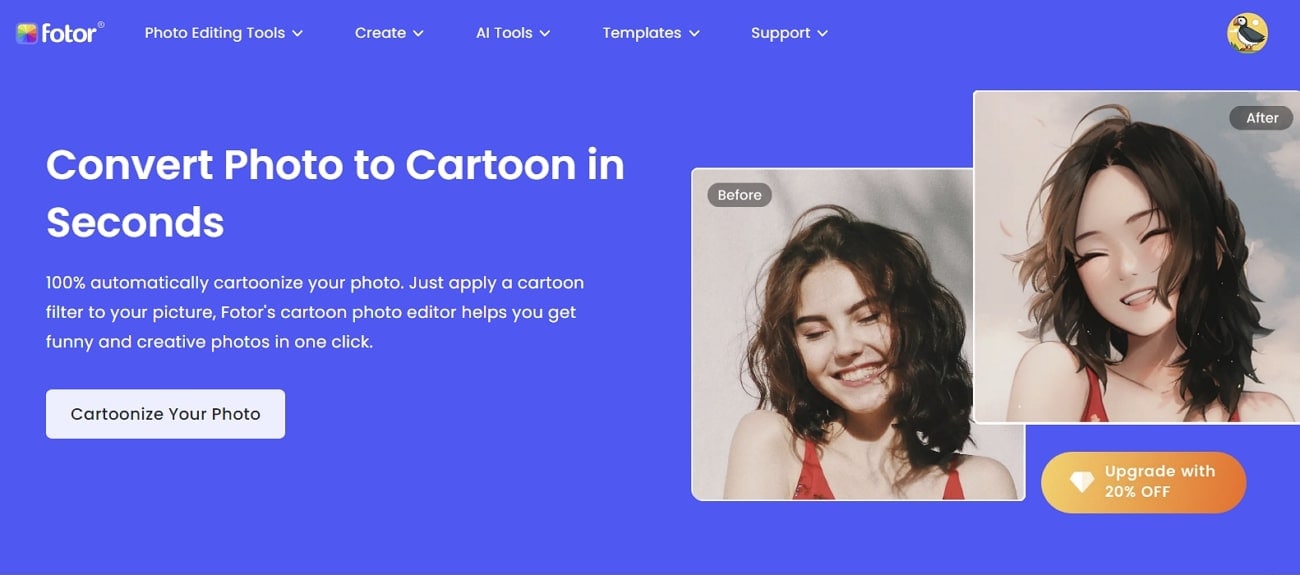 Key Features of Fotor
With Fotor, you can also restore the old photos of your parents or grandparents.
It also allows you to merge images and change the background of pictures with ease,
You can also sharpen and unblur your images with the help of the Fotor photo editor.
Part 3: The Best Tool to Convert Photos to Cartoons Online
Now that you know about the photo editor that can help you convert photos to cartoons, you must be wondering which one is best. The best among the tools mentioned above is Media.io - Cartoonizer. First of all, it doesn't have complicated procedures, so you can use it even without editing skills.
Moreover, as we have discussed that it also deletes your images automatically after 24 hours, so you can even work on your private images with it. Media.io - Cartoonizer can convert both photos and videos into cartoons. Follow the steps listed here to convert photo to cartoon online:
Step 1

Access Media.io - Cartoonizer and Add Photo

Access the "Media.io - Cartoonizer" on your browser and press the "Upload Profile Picture Now" button. Now, select "Upload Image" and import the picture to cartoonize.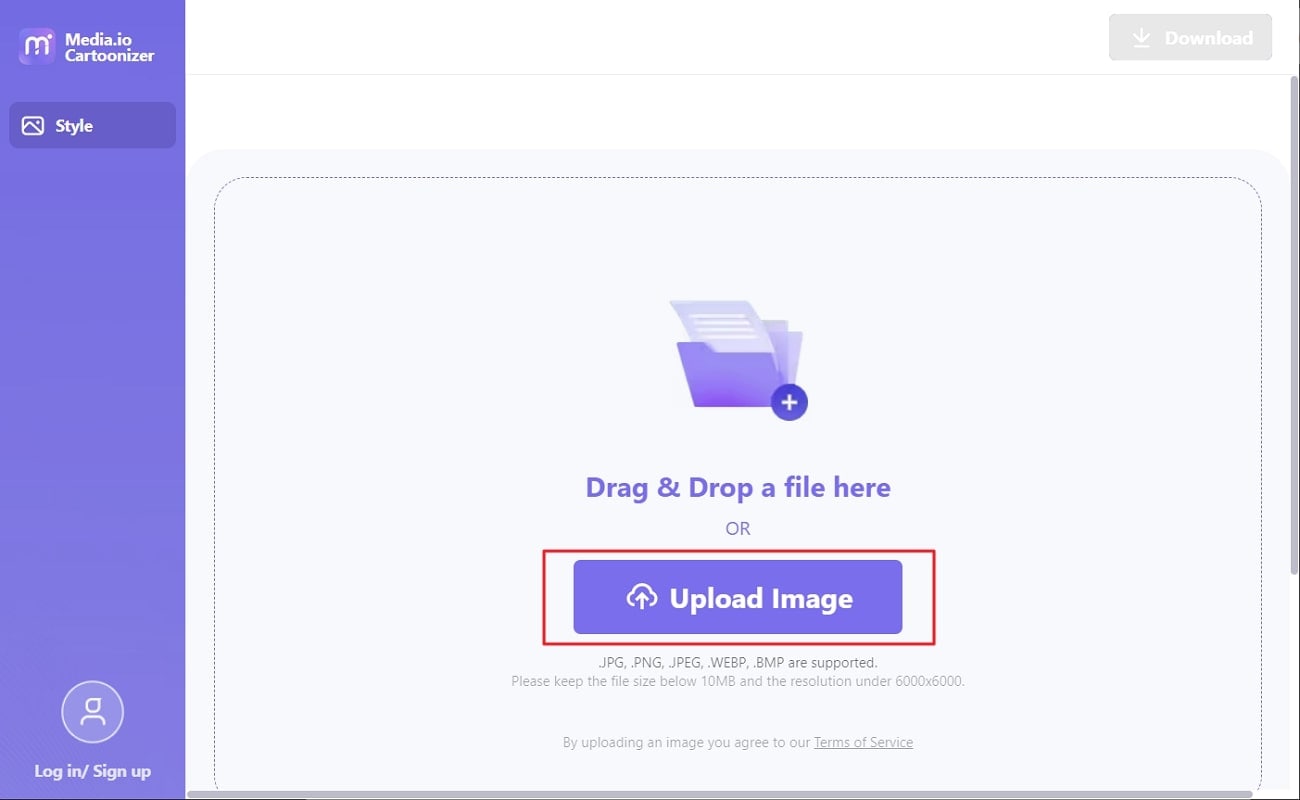 Step 2

Personalize the Cartooned Image

Once the image is uploaded, go to "Category" and select one from the options of "3D Doll," "Disney," and "Barbie." Following this, go to "Facial Expression" and select one. After this, click on "Apply" and wait for a few seconds to let the Media.io AI do its magic.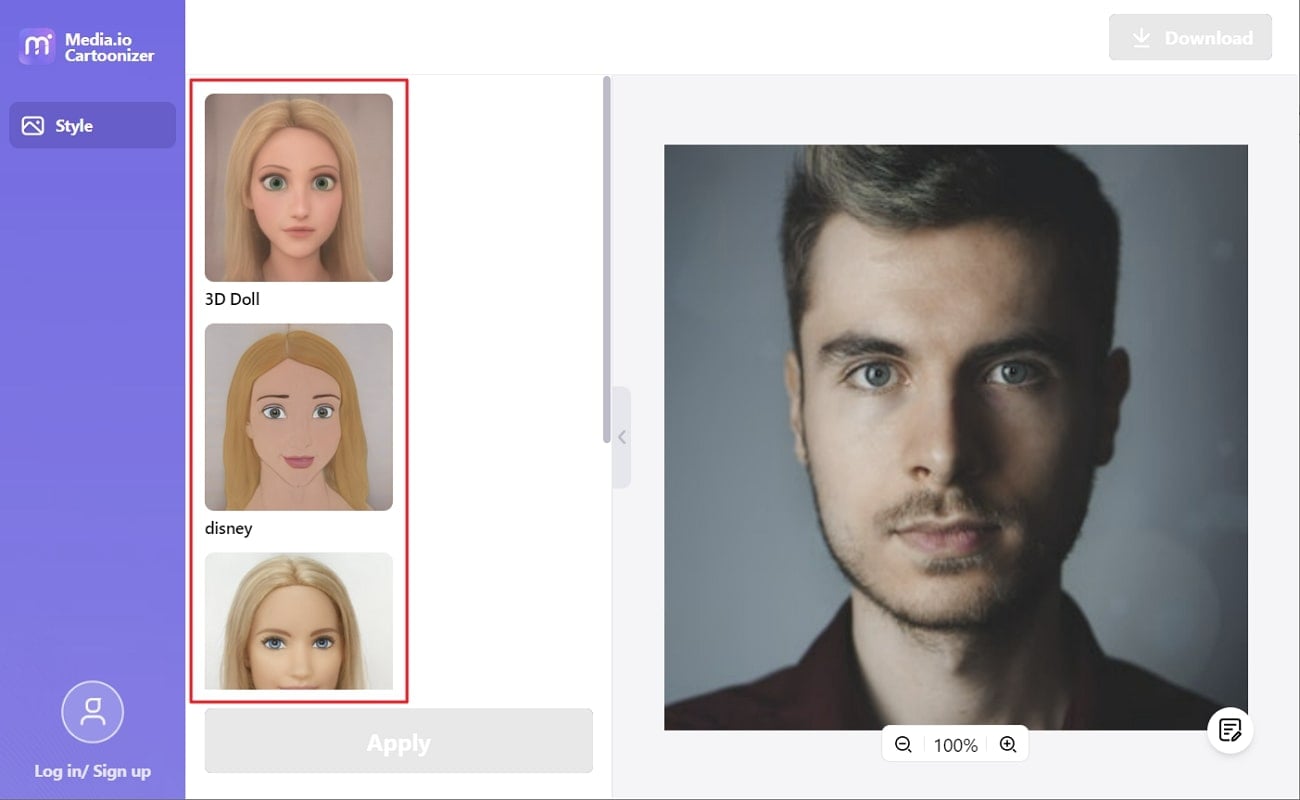 Step 3

Download the Cartoonize Image in the Device

Following this, check your cartoon image, and if you are satisfied with the results, click on the "Download" button from the top right of the screen to save the cartoon image.