Sometimes, you want to add color to photos or change your image backgrounds for a variety of reasons. Occasionally, the backgrounds of photos are either very plain or overly cluttered. Consider how boring the white wall behind our product could seem. To make the backdrop more attractive for social media, you may need to add color to images. So why not give a simple picture backdrop-changing software a try?
Nowadays, editing software that changes the backdrop of your photos and adds a color background to photos is a must. The good part is you can create outstanding profile photographs for your other social networking platform without complex photoshop abilities with a simple background-changing program. You need it as sometimes, the backdrop detracts attention from your subject, or perhaps you want to add some character to the photograph. Hence, discover the top editors that add color to photos in this guide.
Part I. How to Add Color to An Image?
You don't need to work on color correction or color addition for hours on end. There is a multitude of tools and techniques available to add color to a picture, depending on the program you're using. You may discover the ideal strategy for adding color to your photographs and producing spectacular graphics by experimenting with various techniques and tools. Here are some ideas to think about:
1. Using Filters
Filters are preset modifications that may change an image's saturation, contrast, and color. A fast and simple technique to give a picture a certain mood or impact is to apply a filter. There are many different kinds of filters, including vintage, black and white, and sepia. The majority of picture editing programs and apps provide a wide selection of filters that are simple to use and can be applied with just one click.
2. Adding Adjustment Layers
Similar to translucent overlays, adjustment layers let you edit a picture without impacting the original layer. You may fine-tune the effect to your taste by changing the opacity of the adjustment layer. Moreover, color grading methods, which are often employed in movies to establish a certain tone or mood, may be applied using adjustment layers. You may modify an image's brightness, contrast, saturation, and hue using adjustment layers.
3. Change Color Balance
The distribution of colors in a picture is referred to as color balance, and it may be altered to provide a certain appearance or feel. Another technique to add color to a picture is to adjust the color balance. The majority of picture editing programs and apps offer a color balance option that lets you change an image's color balance. By using this method, you may design the ideal appearance for your photograph.
Top 3 Tools to Add Color to Images:
The greatest photo editing software can assist with sharpening an image, emphasizing your main themes, and transforming an ordinary photograph into something amazing. These are the top 3 tools:
Pixelied - An Online Tool
Link: Pixelied Online
Several of the capabilities you need to take flawless images are offered by Pixelied. You may alter the background color of a picture or a portion of the color of an item in an image with the Color Changer program. Converting black-and-white photographs into colored ones that seem genuine and natural is one of this tool's primary capabilities. Moreover, you may add other filters on top of the colored images!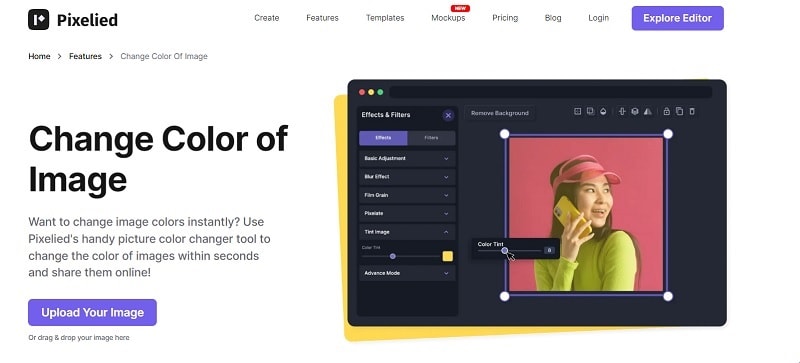 Key Features:
It has a variety of tools for thorough changes.
You may edit your photographs exactly by adjusting color and saturation.
You may use this tool to improve photographs that already contain color by adding additional filters to the recolored image.
Fotor - For Mobile Devices
Android Link: Fotor
iOS Link: Fotor
You may apply color change effects to your images with the sophisticated editor Fotor. By making your photographs monochrome first and then adding color for a dramatic impact, you may utilize your editing skills to change the way they seem. Also, it provides a variety of necessary editing tools for one-click alterations, including crop, rotates, and resize. All of your adjustments are previewable before being saved and shared on a platform or your social media page.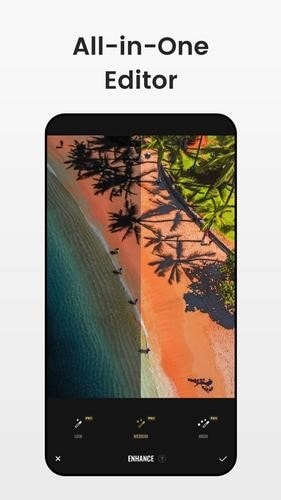 Key Features:
Fotor features a simple editing interface
good selection of necessary editing tools
It includes amazing possibilities for picture retouching and improvement
Fotor has as well a useful scene tool for improved picture lighting
Microsoft 365 - For Windows
Link: Microsoft 365
Microsoft 365's picture editing features have you covered whether you're a professional photographer or just trying to spruce up your website or social media presence. A variety of photo-editing tools are available in Windows Microsoft 365 to improve the look of your images. Also, the program offers simple tools for cropping, resizing, and adjusting the brightness and contrast of your photographs. The attention of your viewers will be captivated by your amazing images, which you can further enhance in the software.
How to Use Microsoft 365 to Add Color to Photos?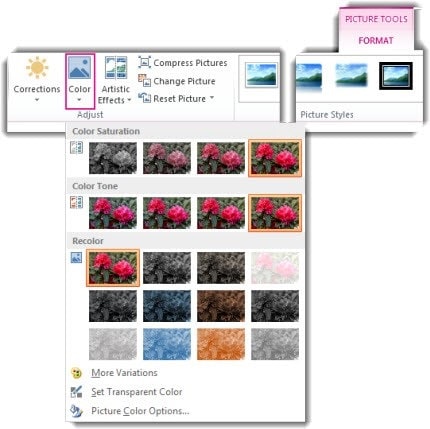 Microsoft 365 comes with several filters that let you modify the contrast, sharpness, and blur of your images to get the ideal effect. You may change a picture's hue, saturation, and brightness with the aid of the color editor. You may turn your images into breathtaking graphics that compel your viewers by using these tools. You may also include creative touches in your photos, such as pencil drawings or watercolor paints.
ColorSync Utility app - For Mac
Link: ColorSync
A strong utility is available for Mac called ColorSync Utility if you're seeking tools to add color to photographs. Users may calibrate their displays using its user-friendly interface to guarantee proper color reproduction and consistency across a range of devices. ColorSync Utility offers additional capabilities, including gamut warning, which notifies users when the colors in their picture go outside of the chosen color space, in addition to managing color profiles.
How to Use ColorSync to Add Color to Photos?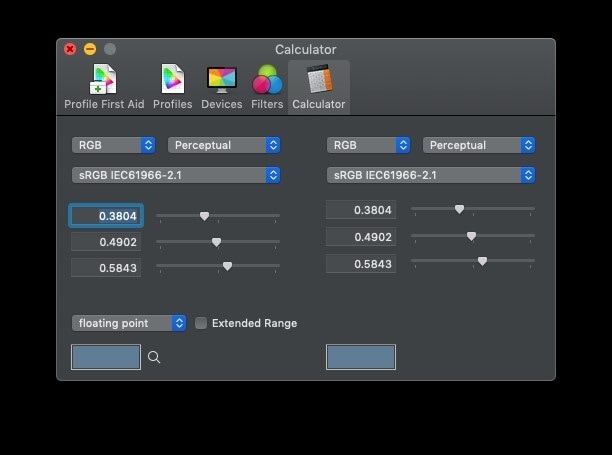 The built-in Mac program ColorSync makes it easy to manage and customize colors across iOS devices. Just open the utility app on your Mac, install ColorSync, choose a color profile that matches your device, then tweak colors using the Filters tab to utilize it. ColorSync Utility is an important utility for adding color to photos, thanks to its extensive collection of capabilities.
Part II. How to Add Color to The Image Background?
The backdrop color of an image may be changed without being technologically sophisticated. With so many powerful technologies at our disposal, there is an incredibly fast and simple method to alter the background color of your images online. Changing the backdrop color of a picture is a great way to enhance visual appeal, increase concentration, and reduce distractions. Discover the key techniques to do this without a problem.
1. Using the Paint Bucket Tool
Using the Paint Bucket Tool is one approach to providing an image's background color. The specified area will be filled with the desired color using the Paint Bucket Tool. To fill the background area with the chosen color, just click on it after selecting the paint bucket tool and your preferred color. Whether the backdrop is a solid color or has sharp edges, the paint bucket tool is a quick and efficient method to apply color to it.
2. Layer Masks
Layer masks are an effective technique for coloring the backdrop of a picture. To cover the sections you wish to expose or conceal, use the brush tool. Layer masks are an effective tool for adding or removing color from a picture because they let you selectively show or conceal portions of a layer. To get the desired look, you may also change the opacity of the colored layer.
3. Remove the Background from the Image
A picture's backdrop may be completely removed and swapped out for a different image or a solid color. You may do this by selecting the backdrop with a tool, deleting it, or replacing it with a new layer that is filled with the color of your choosing. Making photos with a strong color backdrop and great contrast may be accomplished in this method. After removing the backdrop from the picture, you may create a fresh layer with a solid color or gradient fill for the background.
Top 3 Tools to Add Color to Image Background:
To add color to the image background, here are the top solutions for you to use on different platforms:
Fotor - Add Color to Image Online
Link: Fotor Online
With only one click, Fotor's color effects and filters may modify the hues of plain photographs to any desired shade. Images may be colored to display them in your color scheme. You may experiment with the rainbow's hues as much as you want until you get the ideal appearance for you. You may quickly remove the backdrop from your photo with Fotor. Make your headshot stand out by using Fotor, and build distinctive digital adverts.
Key Features:
There are several related filters available.
Tools for manually and automatically erasing the backdrop
Several images may be uploaded for simultaneous editing and downloading.
Directly from the editor, you may post the image on the social network.
Apowersoft - Add Color to Picture on Mobile
Link: Apowersoft
Apowersoft Background Eraser is a flexible software that makes changing the background color of images simple. You may choose the backdrop color you want from a variety of solid picture backgrounds without having to learn how to edit photos. Also, you may choose one of its exceptional backdrop themes for more beautiful pictures. Also, it runs automatically and changes the background color to one of its predetermined solid background colors and templates.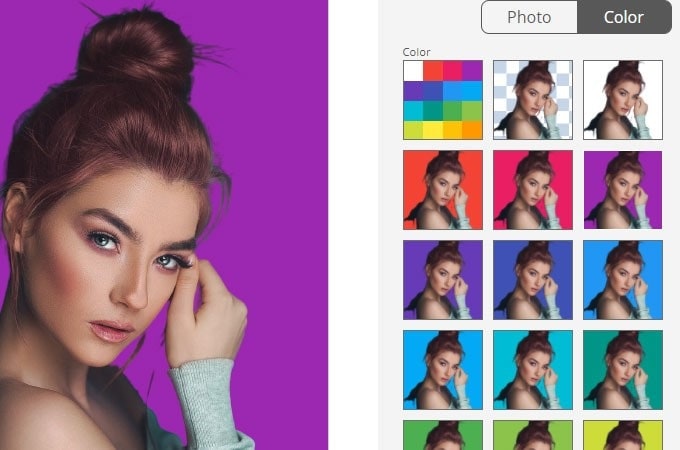 Key Features
With a tap, this seamless picture background editor immediately removes the background.
It provides three distinct sorts of awards
Apowersoft also offers pre-made picture backgrounds and solid backdrop colors.
Photoshop by Adobe for Windows
Link: Adobe Photoshop
Photoshop makes it simple to continue and update your backdrop picture after you have your transparent background set up. One of the most widely used editing tools is mostly used by Windows users. You have greater control over the outcomes and can produce some genuinely spectacular material using Photoshop. To make a clear product photo for a website banner, you may use Photoshop to eliminate the background from the image. Also, you may quickly apply your update to its other functionalities by saving it.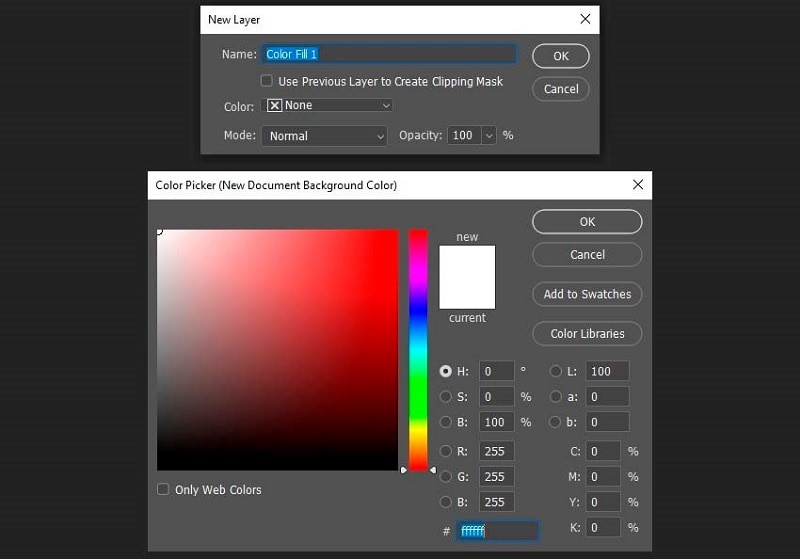 Key Features
There are professional picture editing capabilities in Photoshop.
In seconds, remove the backdrop from a photograph.
Background choices in color and transparency
Photoshop offers vast customization tools to edit the background images