Using just their phone's camera and some simple editing capabilities, anybody with a quality smartphone and accessible photo editing software can produce magnificent works of art. Work may now be done away from the desk, thanks to the high-quality cameras and editing facilities included in today's smartphones. Simply choose a picture and settle up on the couch to start editing. The introduction of high-end smartphones and the availability of robust mobile operating systems from firms like Microsoft has made picture editing while lying in bed a lot more fun and a lot less of a chore.
Even compared to editors from only a few years ago, today's cutting-edge photo editors are almost indistinguishable. With the help of canva eraser tool, simple tasks that used to take hours may now be accomplished with a single click. We have collected a list of the best bg removers available online since now is the best time to improve your photo editing software.
Part 1: Overview Of Canva Photo Editor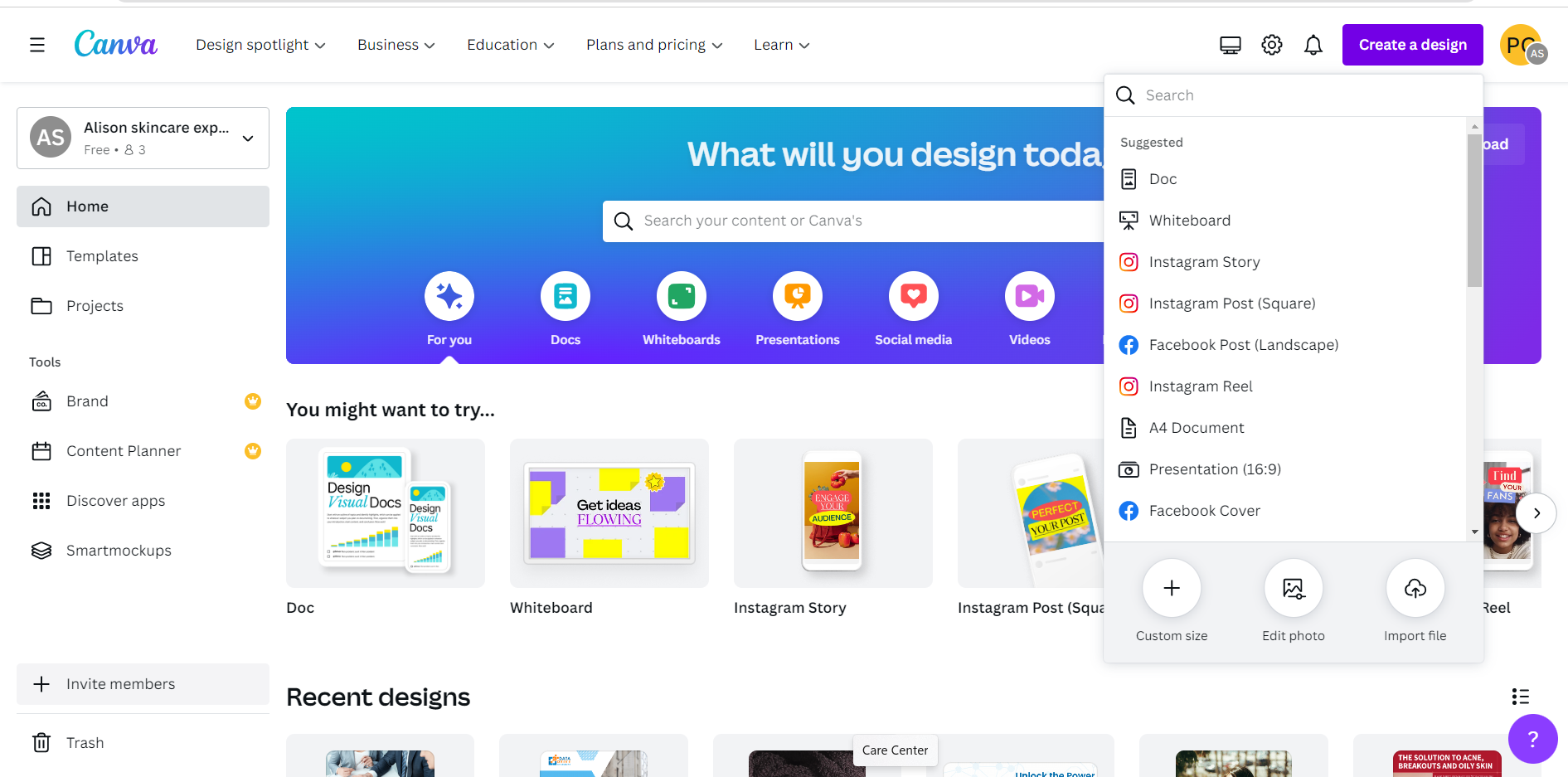 What Is Canva Photo Editor?
Canva Photo Editor is a web-based image editor with a powerful collection of capabilities that can be used to create anything from logos to social media posts and even digital magazines.
Since we last spoke about Canva, it has matured into a robust picture editor. You can use Canva to upload any picture, modify it with filters and sophisticated effects, crop it, and much more. Photo editing programs often include all of these options. The design tools in Canva provide you with a lot of leeway when working with photographs to create digital assets. Canva is a free online tool for creating and editing beautiful visual content, including slideshows, posters, social media posts, and more.
Keep in mind that Canva eraser tool pro features, including the complex picture effects, are exclusively accessible to paying customers. The free edition of Canva has limited features, such as the ability to apply filters and edit photographs but no access to the full collection of effects.
Developer Of Canva Photo Editor
Canva is a graphic design platform founded on January 1, 2013, in Perth, Australia, that is used to create social media graphics and presentations by Melanie Perkins, Cliff Obrecht, and Cameron Adams founded Canva.
Features Provided By Canva Photo Editor
Remove the background from your portrait, product, or selfie in seconds. Canva Pro makes it simple to remove unwanted objects from image backgrounds.
Easily crop, resize, add frames or text, and customize with graphics or stickers with a single click.
Ready-to-use photo effects Combine free photo effects, stunning filters, and creative text animations to create one powerful image.
Use the Photo Enhancer tool to adjust low lighting, increase contrast, boost saturation, and fix blurry photos, among other things. Alternatively, use Auto Enhance to instantly enhance selfies and portraits.
Pros & Cons of Canva Photo Editor
Pros
The Canva features are extremely simple.
Its brand kit option and the ability to upload your photos and typefaces make it simple to ensure brand consistency across Canva designs.
Its 'Magic Resize tool' makes it incredibly simple to create many visual assets simultaneously.
Canva is extremely functional, especially for creating 'on-the-go' visuals for social media marketing.
It makes it simple to create one-time printed items.
Cons
The formats are quite limited.
Canva is an online graphic design tool, so you can only work on your designs if you have Internet access.
There are no obvious methods for backing up your projects.
The number of apps and integrations available is limited.
While the free version is generally very useful, you cannot export images with transparent backgrounds.
Part 2: Online Alternatives To Canva Photo Editor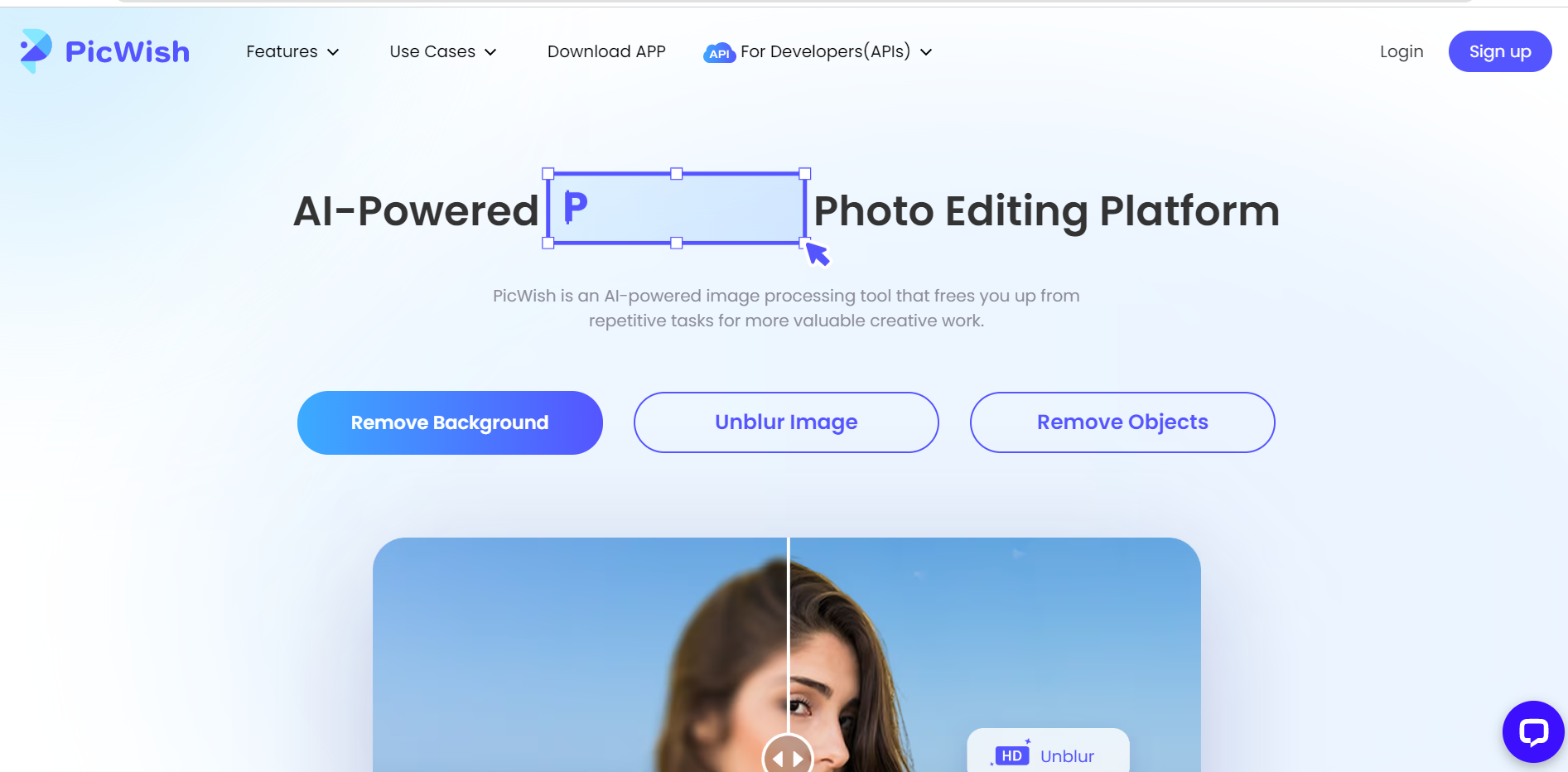 Pic is an abbreviation for "picture," whereas Wish is an expression of optimism and longing. PicWish was created in 2021 with the intention of facilitating scenes involving image processing in work or life through the use of AI and other cutting-edge technologies, freeing up time and effort previously spent on mundane, mechanical tasks so that people could focus instead on more meaningful endeavors.
Key Features
Photo Retouch
Photo Enhancer
Photo Colorizer
Background Remover
Face Enhancement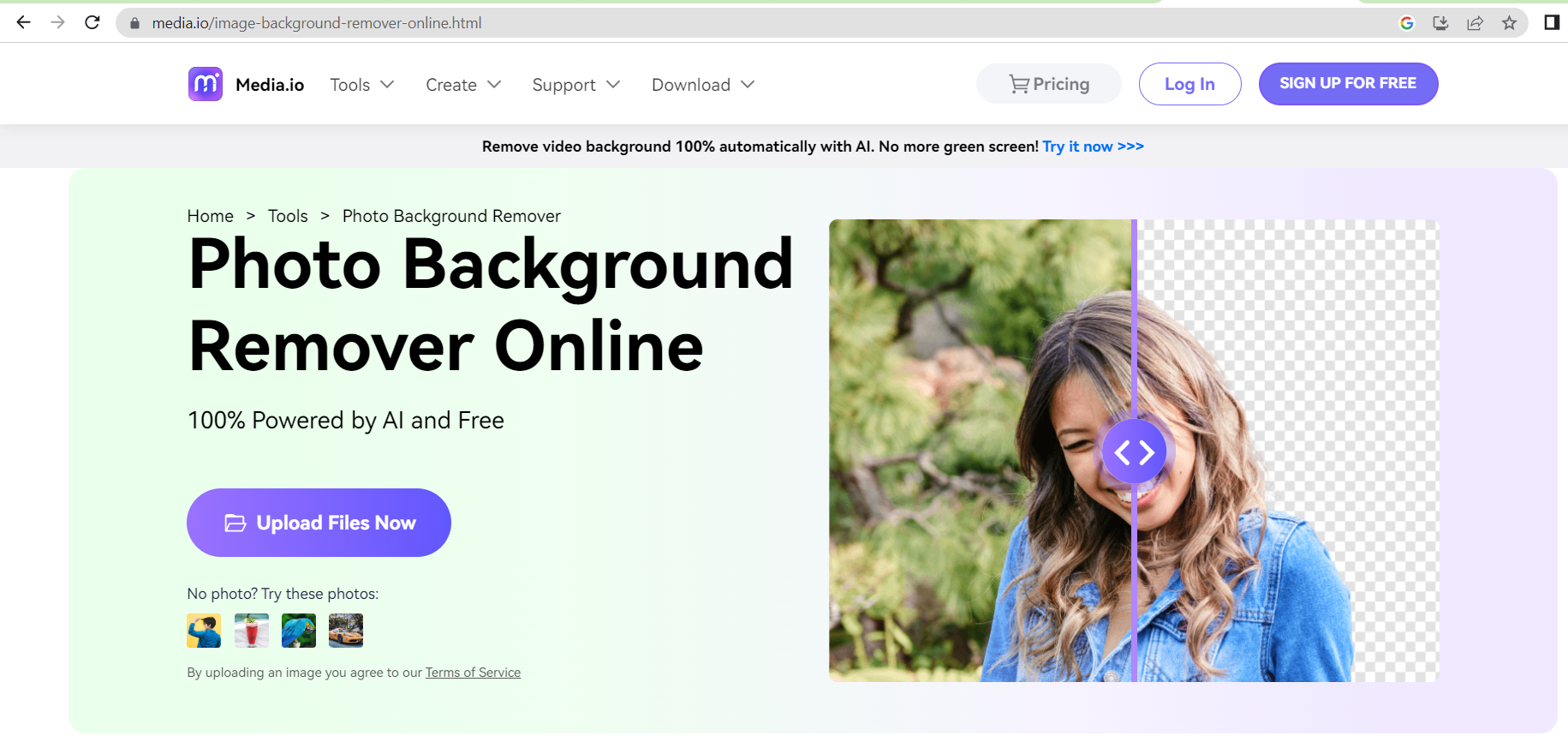 Media.io is a photo editing service that enables seamless backdrop removal. In order to successfully eliminate the background from a picture, it employs cutting-edge image processing techniques. It contains a variety of features, such as the following, to help you get better results in your image recognition efforts, and it promises to be more precise and accurate than competing methods.
Key Features
With the help of cutting-edge AI technology, our background erasing tool is also very simple to use. Simplified and fully automated, the background removal procedure for images removes any human intervention.
It is possible to precisely remove the backdrop from an internet image, even if the subject has furs or hair. The superior, market-ready quality of the processed product is unmatched.
You may quickly swap out the cluttered background for a solid color or utilize any of the high-quality photos from the collection without having to go elsewhere.
Use the appropriate canvas template for your intended marketing platform, adjust the dimensions to meet any specifications, and then publish your masterpiece on Amazon, Shopify, eBay, or any other platform without hesitation.
Part 3: Apps Alternatives To Canva Photo Editor
TouchRetouch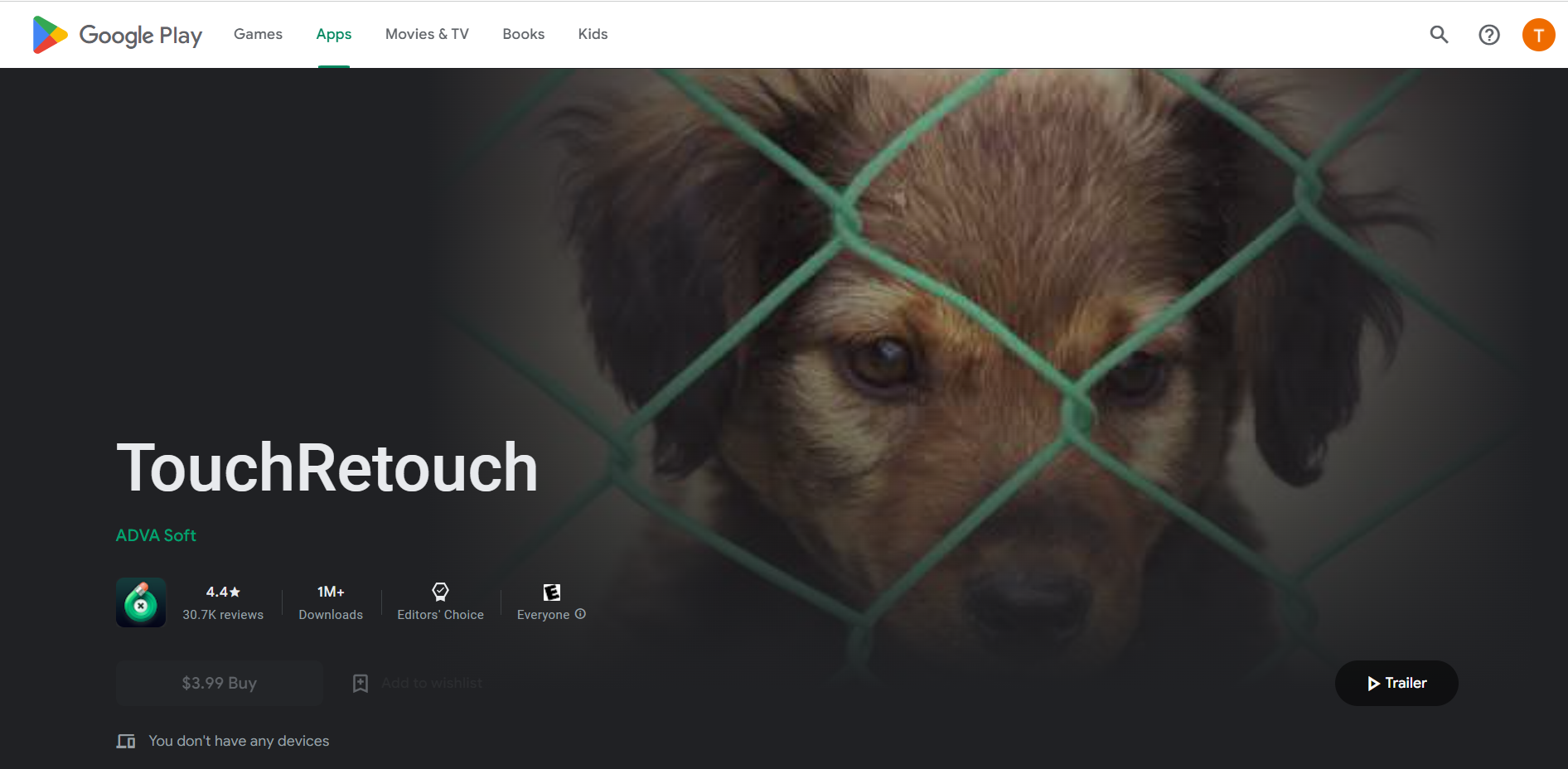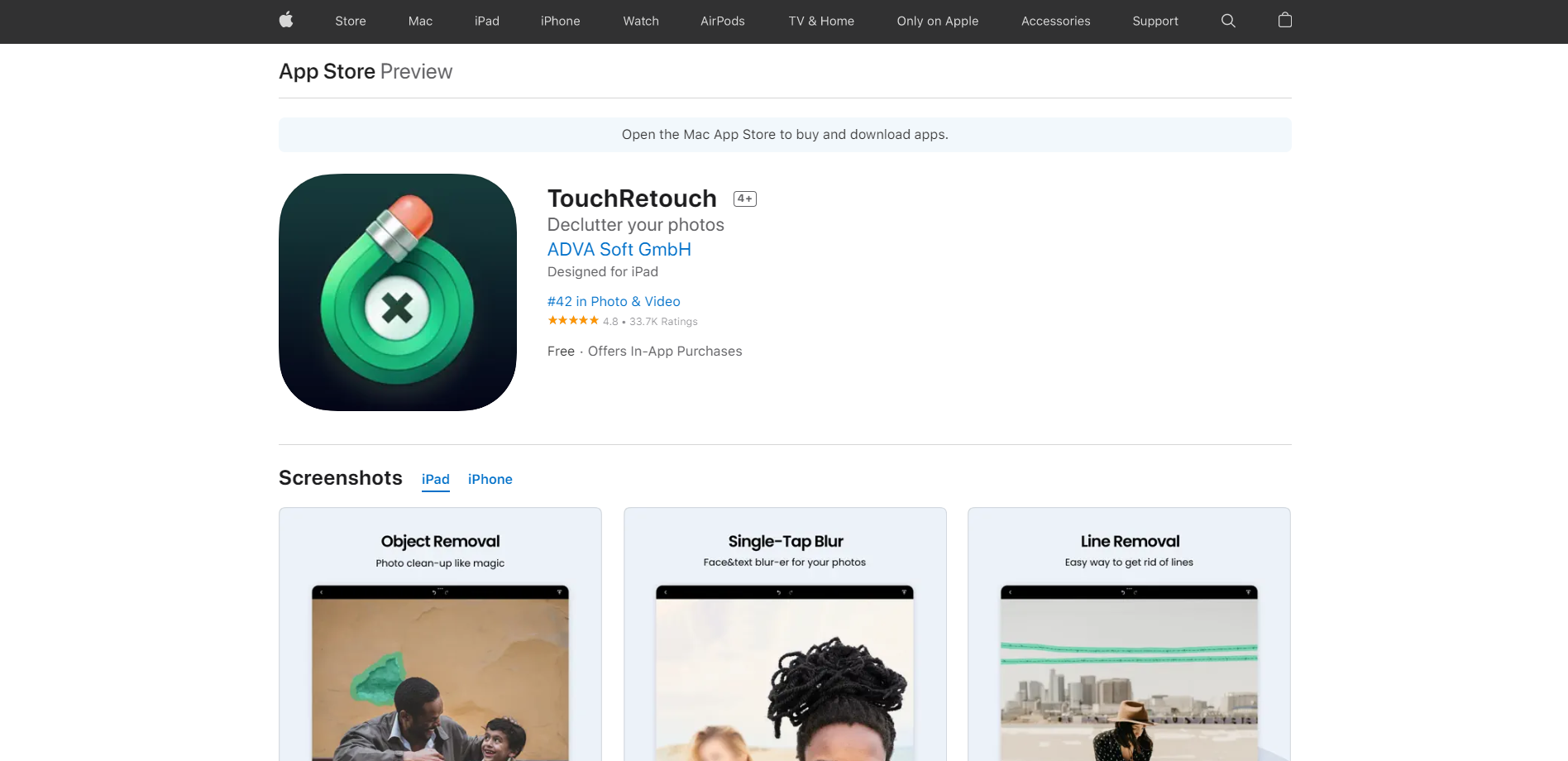 App Link

For Android users:
https://play.google.com/store/apps/details?id=com.advasoft.touchretouch&hl=en&gl=US
For iOS users:
https://apps.apple.com/us/app/touchretouch/id373311252

Features

TouchRetouch is one of several picture editing applications, but it stands out for its ability to remove distracting objects from your photos. It has a sleek design and a set of intuitive features that make it easy to get the results you want. The quality of the output is almost excellent, and you can expect it to be translated into usage practically immediately. To make your picture more succinct and easy on the eyes, you may use the tools provided by TouchRetouch to produce a more emphasized topic.

Pros

●       Can be used to get rid of imperfections on your face or to remove objects from the background
●       Video tutorial within the app to help you get started
●       Easy-to-use interface
●       Smart Image Background Recovery techniques
●       Social media integration
●       Lasso as well as Brush tool for capturing unwanted elements in photos

Cons

●       Used mostly for erasing undesired subjects from images rather than extensive editing on par with Adobe Photoshop.

Supporting Systems

Mac, iOS, Android

Pricing

There is a one-time fee of $2 for Android users who want to use this app. Support begins with Android 8.0+. The app costs $3.99 (one-time) to download and install on an iPhone, and it needs iOS 13.0.
The one-time purchase to download and use this program on a Mac computer is $14.99. The minimum required operating system version for Mac is 10.14.
Fotor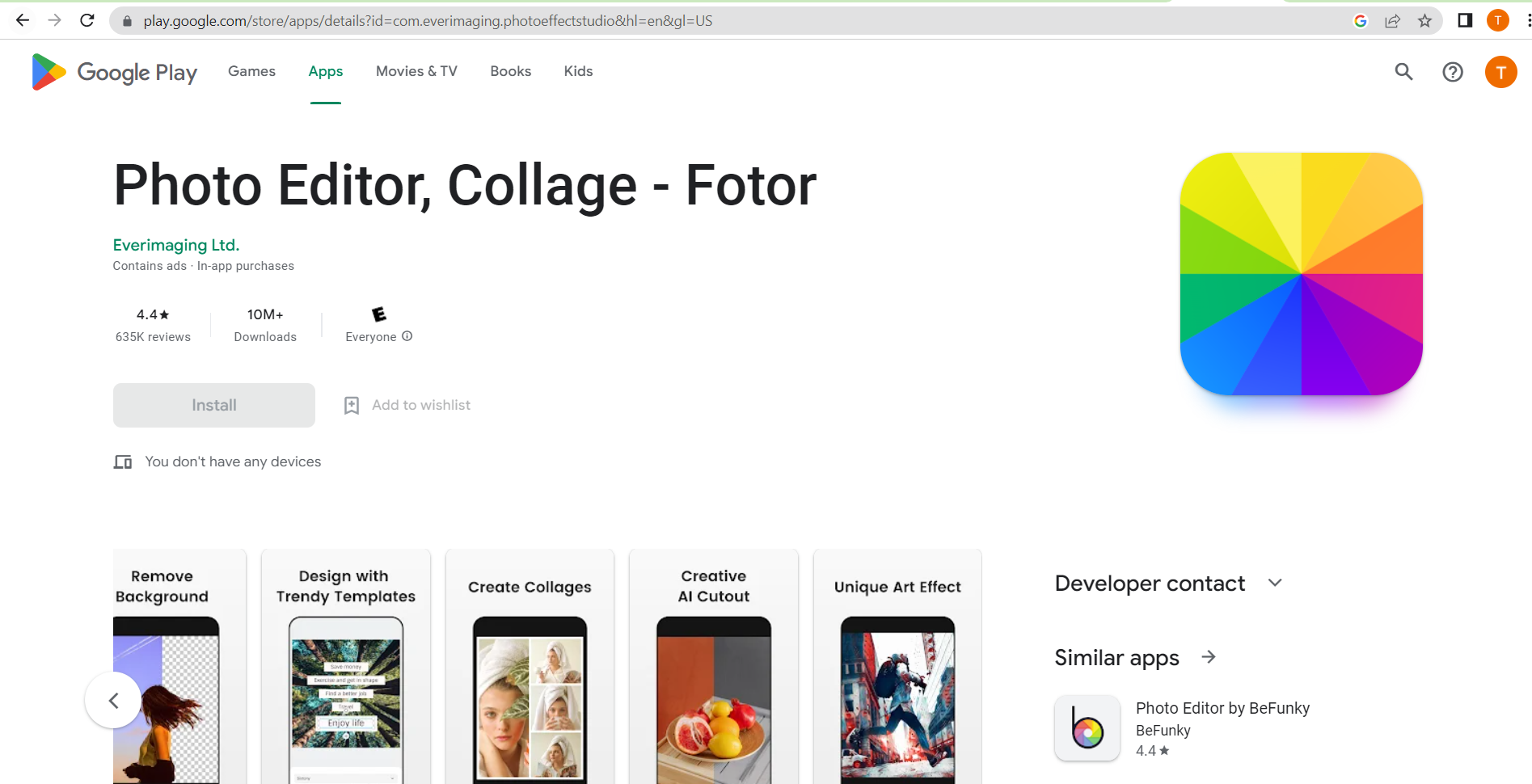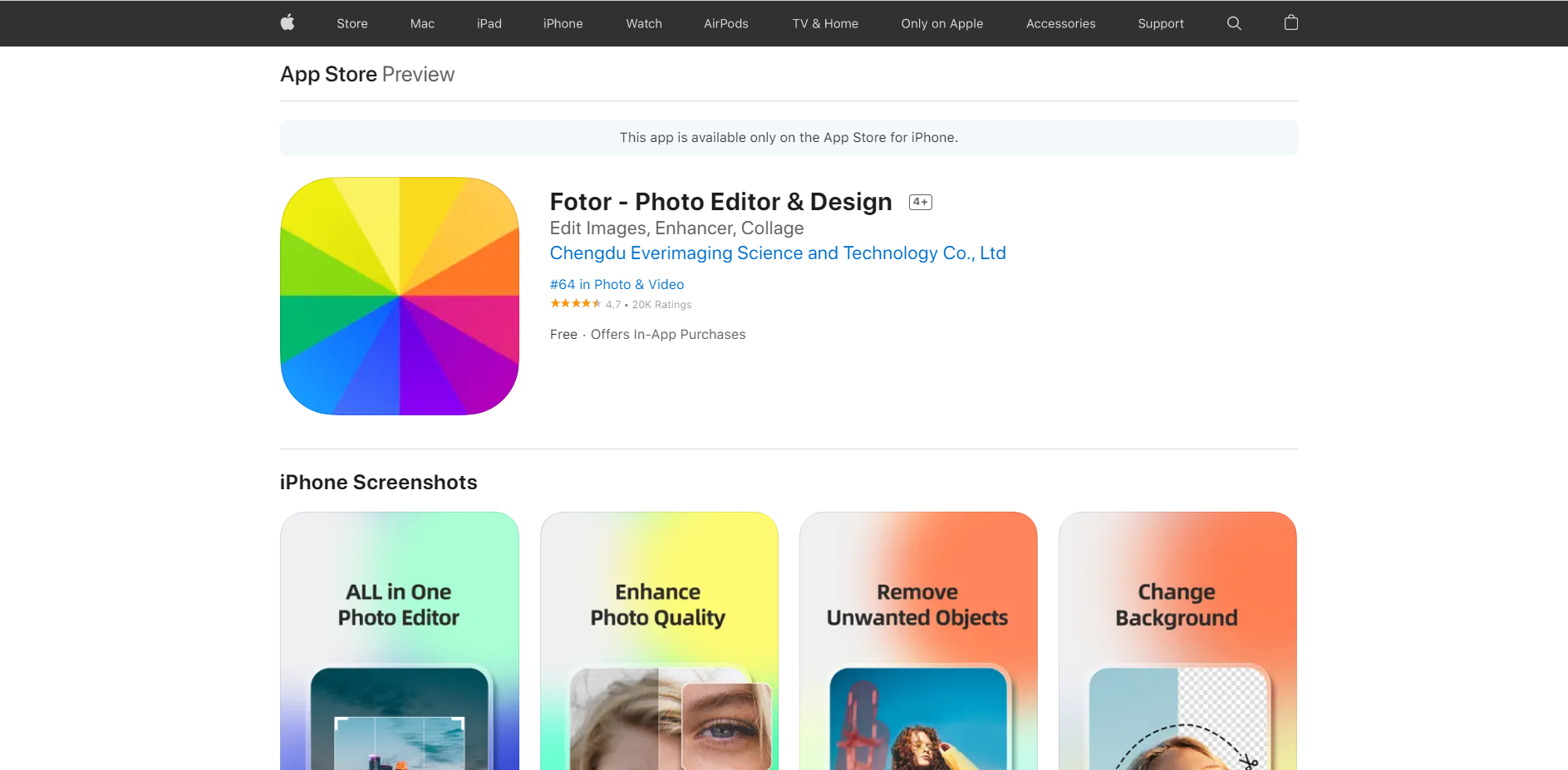 App Link

For Android users:
https://play.google.com/store/apps/details?id=com.everimaging.photoeffectstudio&hl=en&gl=US
For iOS users:
https://apps.apple.com/us/app/fotor-photo-editor-design/id440159265

Features

Fotor Photo Effect Studio is a robust photo editor that allows you to do more than just add filters and frames to your photos; you can also change the colors and add humorous stickers.
With only a few taps, you can alter the appearance of your photos using any one of more than fifty filters and effects available in Fotor Photo Effect Studio. You're not limited to just a single effect, though; you may layer them for even more impressive results.

Pros

●       Simple and user-friendly.
●       Numerous filters and effects.
●       Cool features for face editing.
●       Allows you to improve and decorate photos fast.

Cons

●       No brushes.
●       Great for photos but not the best for drawing/design.

Supporting Systems

iOS, Android

Pricing

Free (with some limitations)
Premium plan with more features starts from $8.99/month.
Part 4: How To Choose Your Best Image Editor For Erasing Unwanted Objects In Images?
To find the finest background remover for your specific requirements and tastes, it's wise to explore a few different options.
A background remover that uses sophisticated algorithms to protect delicate details is the best option if you're dealing with a picture with a lot of tiny, intricate features. If this sounds like you, then Canva is the place to be! When making visual content like social media posts, posters, brochures, and other marketing materials in Canva, users have the option of removing the photos' backgrounds.
Further, Picwish is a fantastic tool for eliminating solid backgrounds in photos. While on the fly, you may edit photographs with Picwish and easily crop out distracting backgrounds. It's an effective method for fast editing mobile-camera photographs to eliminate unwanted backgrounds.
In contrast, you may use Media.io if you'd want an automated procedure. It grants extensive management over the procedure, letting you make fine-grained choices and alterations. Images destined for use in presentations or other materials benefit greatly from having their backgrounds removed with this tool.
Meanwhile, if you're looking for a quicker and easier solution to get rid of bg on your mobile device, the Touch Retouch app is a great choice. In photography, it may be used to eliminate distractions. It is most effective when used to edit out distracting elements in a shot.
You can also use Fotor to remove backgrounds from images when editing photos with artistic touches.