You've found the perfect setting to start recording your audio or podcast. Everything looks ideal after you have finished recording. Now you begin to review your work but find that the sound has echoed. It is one of the most challenging imperfections your sound can have, and it can turn a perfect recording into a disaster due to bad sound quality.
You can easily remove echo and sounds by simply paying attention to the surroundings before recording; good recording equipment is the key to the best results. Your primary concern when it comes to preventing echo and background noise while recording should be to avoid doing so in a space with significant reverberation.
However, creating sounds in professional settings can be difficult, but luckily some tools can be used in post-production to remove echoes and sounds from your recordings. This article will take you through some recommended tools to remove echo from audio. And a step-to-step user guide for removing echo and creating the perfect sound recordings to use. So let us jump into the article's detail.
Part 1: What Are the Recommended Tools To Remove Sound From mp4
Spending much effort on a recording but the finished product having a terrible echo is one of the worst feelings. But with the help of noise removal tools present in the market, you can overcome this hurdle in post-production.
There is a wide range of tools; some are free, while others charge a fee. But finding the best and most efficient tool can be a difficult task. Here we have handpicked up some of the best tools to remove echo from your recordings quickly.
Adobe Premiere Pro
Anyone in the music or film industry knows that tools by adobe and they can resolve issues that can occur. Similarly, Adobe Premiere Pro is one of the best for removing echo without the use of third-party apps. Echo can easily be removed with the help of the built-in function. Let us explore some of the highlights of premiere pro given below.
It supports Virtual Reality (VR), so the creator may fully immerse themselves in their creation for a better overview of the project.
The wide community can be helpful in case of an issue or understanding the system.
It is updated frequently to get most of the software and keep up with the new trends in the market.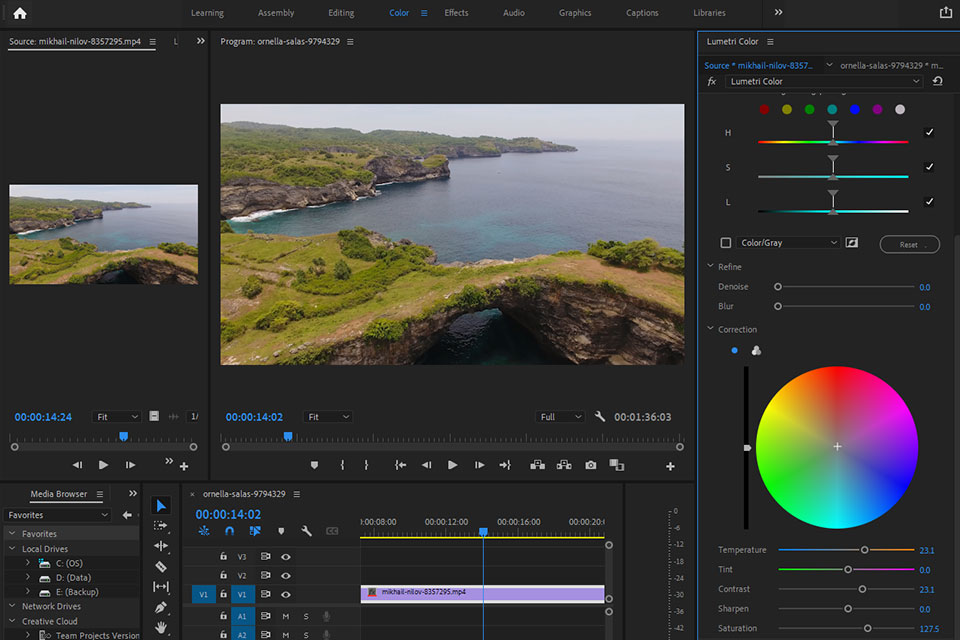 Adobe Audition
Another tool by adobe is Adobe Audition, a powerful audio editor for videos and audio. In addition to providing precise, non - destructive editing for business and commercial video as well as podcasts, Audition features specialist capabilities for repairing or restoring audio.
Strong sound removal, noise reduction, and audio restoration tools
Targeting streaming services is made more accessible by the new loudness meter
Complies with audio requirements for film and television broadcasts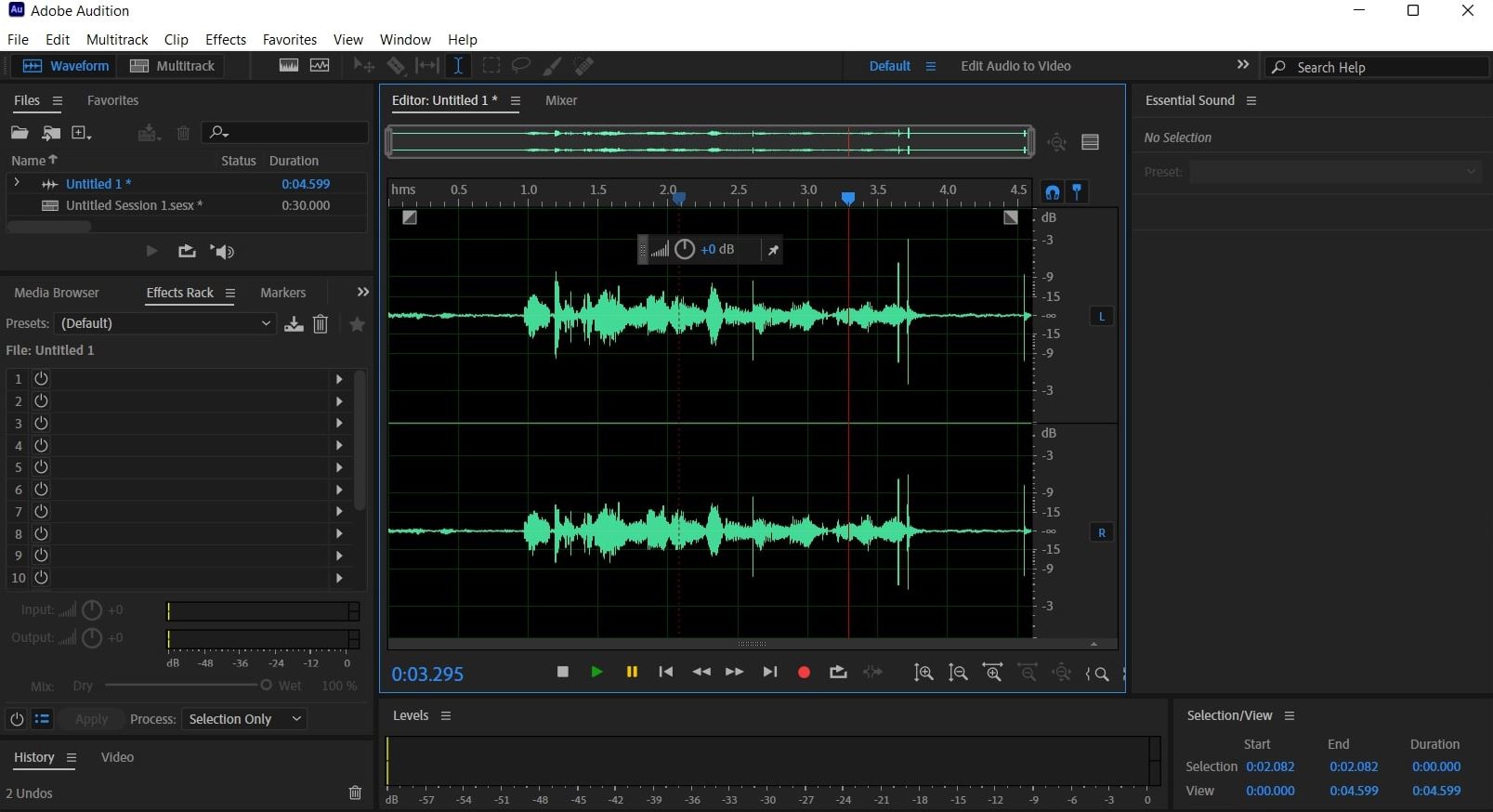 Media.io
Media.io is an online tool used for videos, and this tool can work wonders on your recording by reducing the most random background sounds. The device is easy to use, and no complex sliders are present to confuse you. You may finish a variety of video and audio production activities quickly, easily, and with the highest quality with Media.io as an online video editor and converter without being required to download anything.
Supports a broad range of video and audio formats.
Smart output settings.
No watermarks or file limits.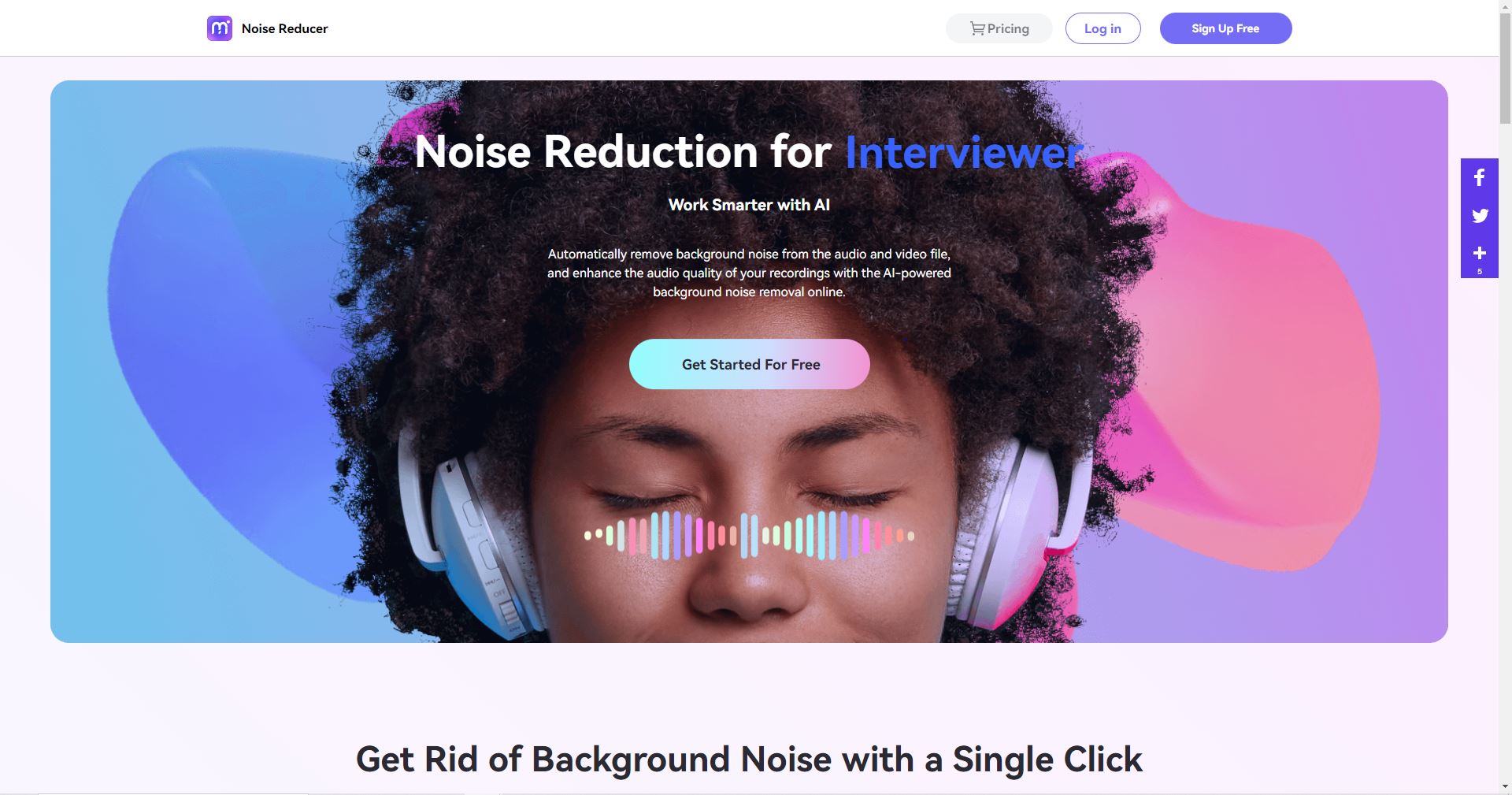 Part 2: How to remove echo from audio in Premiere Pro
Adobe is famous for creating tools that professionals use for creating masterpieces. Premiere Pro is a tool for creating and enhancing video. Premiere Pro has a built-in effect that can be used for removing echo and background sounds from your recordings.
OS: It is available for both Windows and Mac.
Pricing: The software is a paid one; the subscription plan for Adobe Premiere Pro are;
$20.99 per month (For Individuals)
$19.99 per month (For Teachers and Students)
$35.99 per month (For Organizations)
A step-to-step guide on how to remove echo using Adobe Premiere Pro is given below:
Step 1

Launch the application on your system.
Step 2

After the application is loaded, import the File by clicking on File > Open Project and selecting the recording you want to process.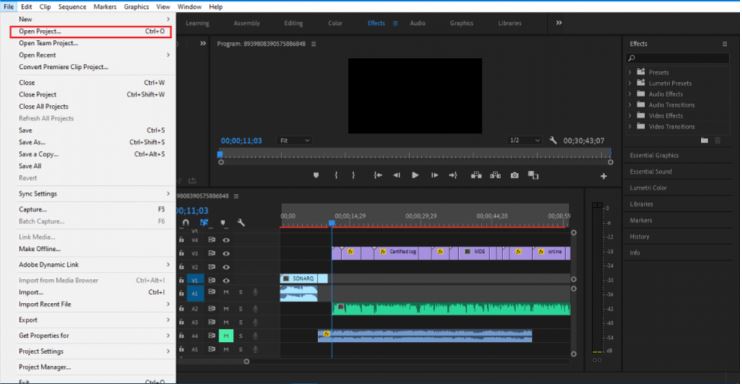 Step 3

Now click on the Effects panel at the bottom left and search for the DeReverb option.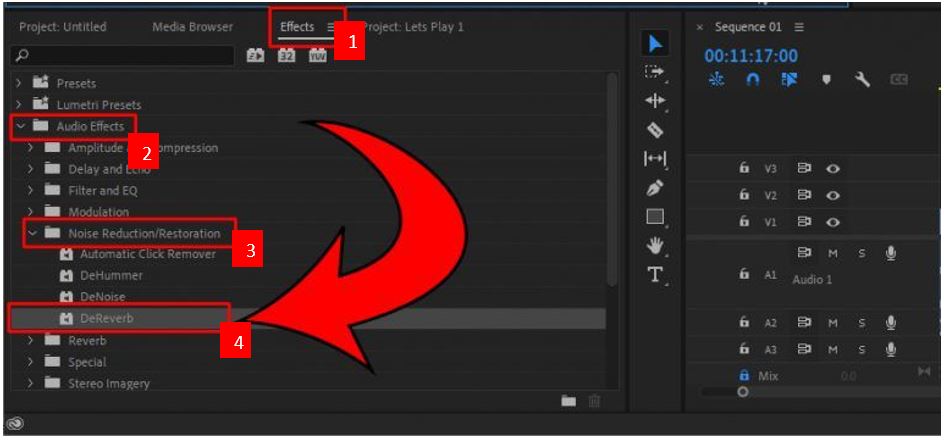 Step 4

Now drag the DeReverb effect onto your audio track in the timeline.
Step 5

An Effect Control panel will be visible to you.

From there, click on Edit > Custom Setup to open a new window.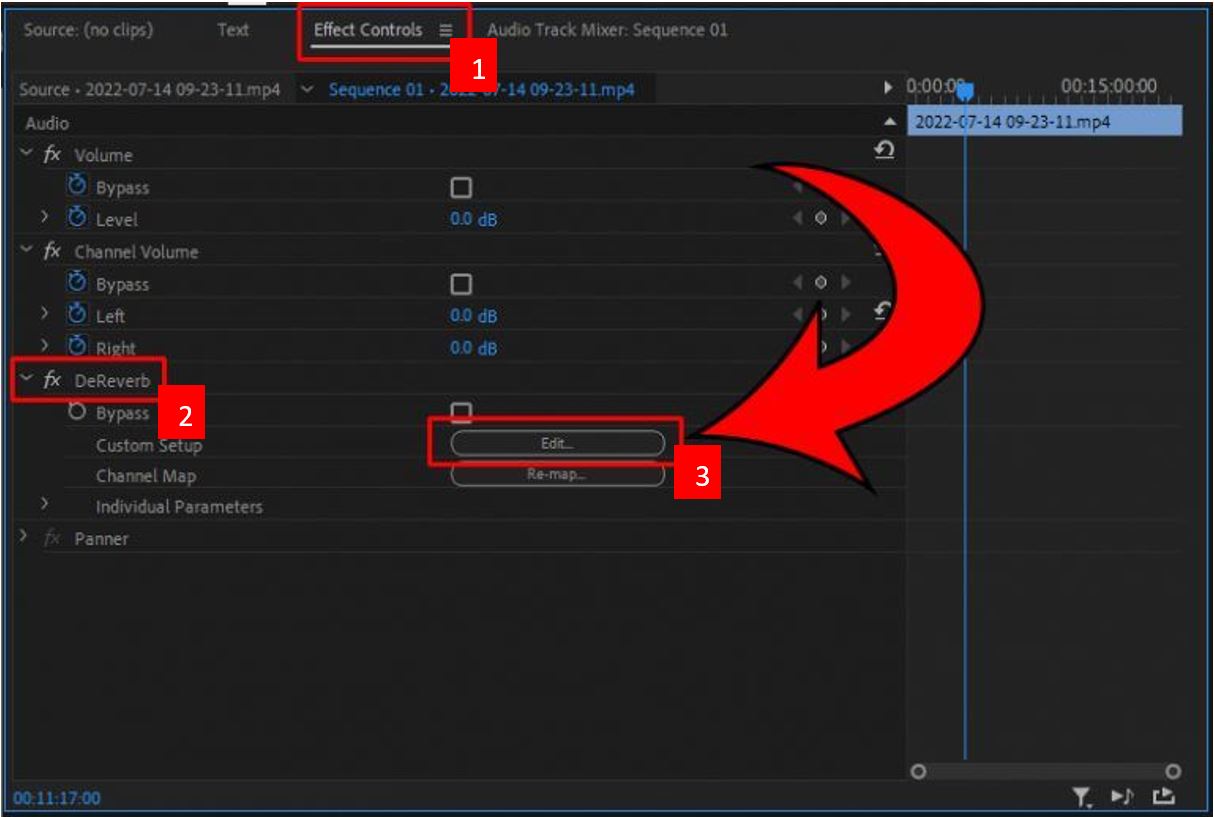 Step 6

Move the Amount slider to the left to reduce echo in your track.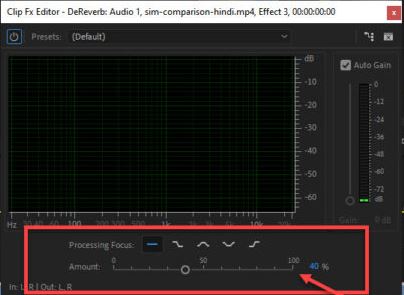 Part 3: How To Remove Vocals From the Track in Adobe Audition
Audition is one tool that is exclusively made for enhancing the audio quality of your recordings. But sometimes, you want to remove the vocals from the track after creating soundtracks. There can be many reasons why you want to remove songs, such as you have miss placed or lost the original way, or the vocals are not clear and understandable.
Adobe Audition has a built-in feature that can be used to remove vocals from the track easily and in a simple way.
OS: The application is available for both Windows and Mac
Pricing: $ 19.99 per month.
A user guide is given below to help you extract vocals from the original track.
Step 1

Launch the application on your system.
Step 2

Open the File from which you want to remove vocals.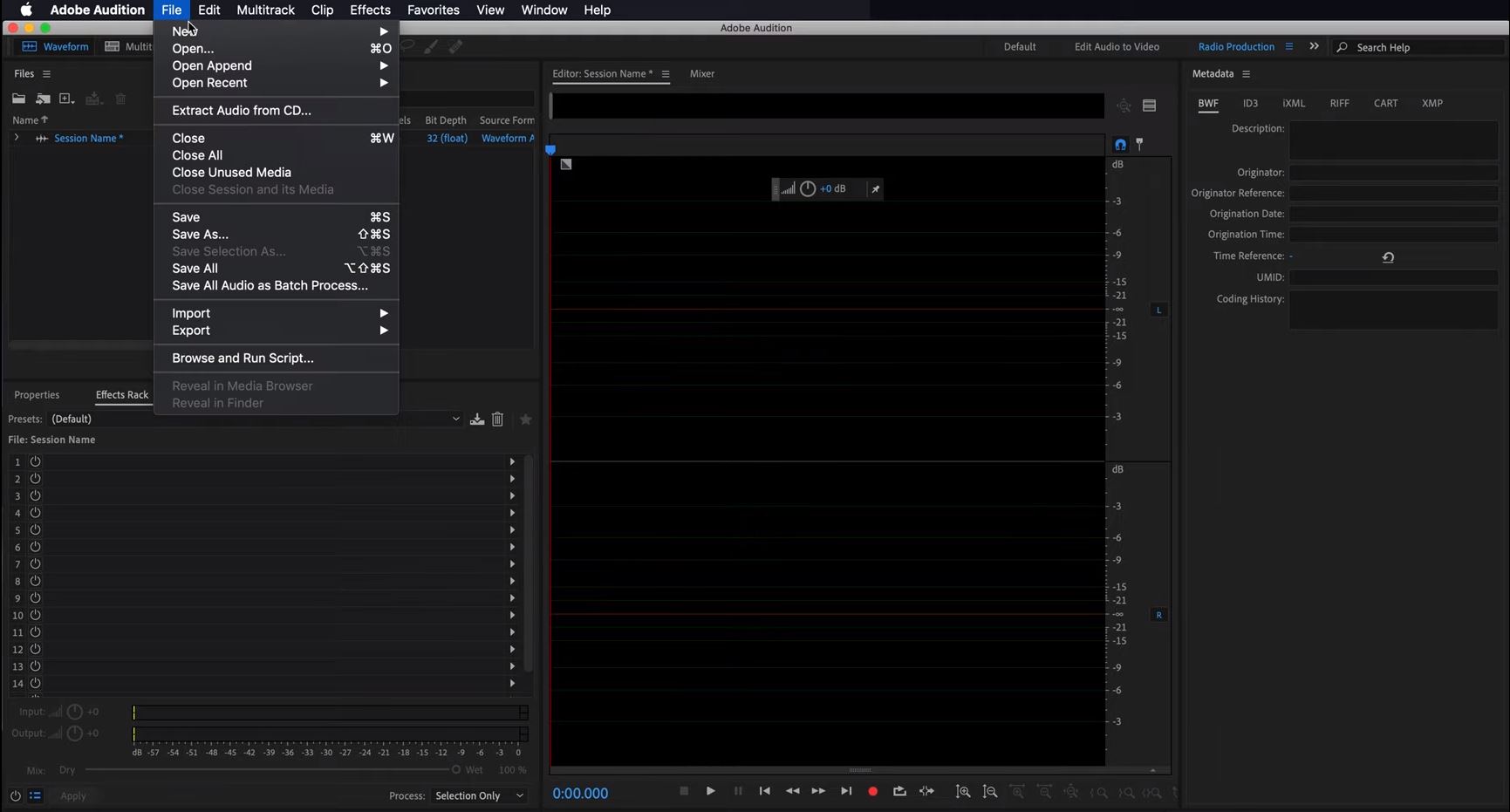 Step 3

Go to the Effects menu at the top and click on it.

From the drop-down menu, click on Stereo Imagery and select Central Channel Extractor.
Step 4

A window will pop up, select the Preset and click on Vocal Remove.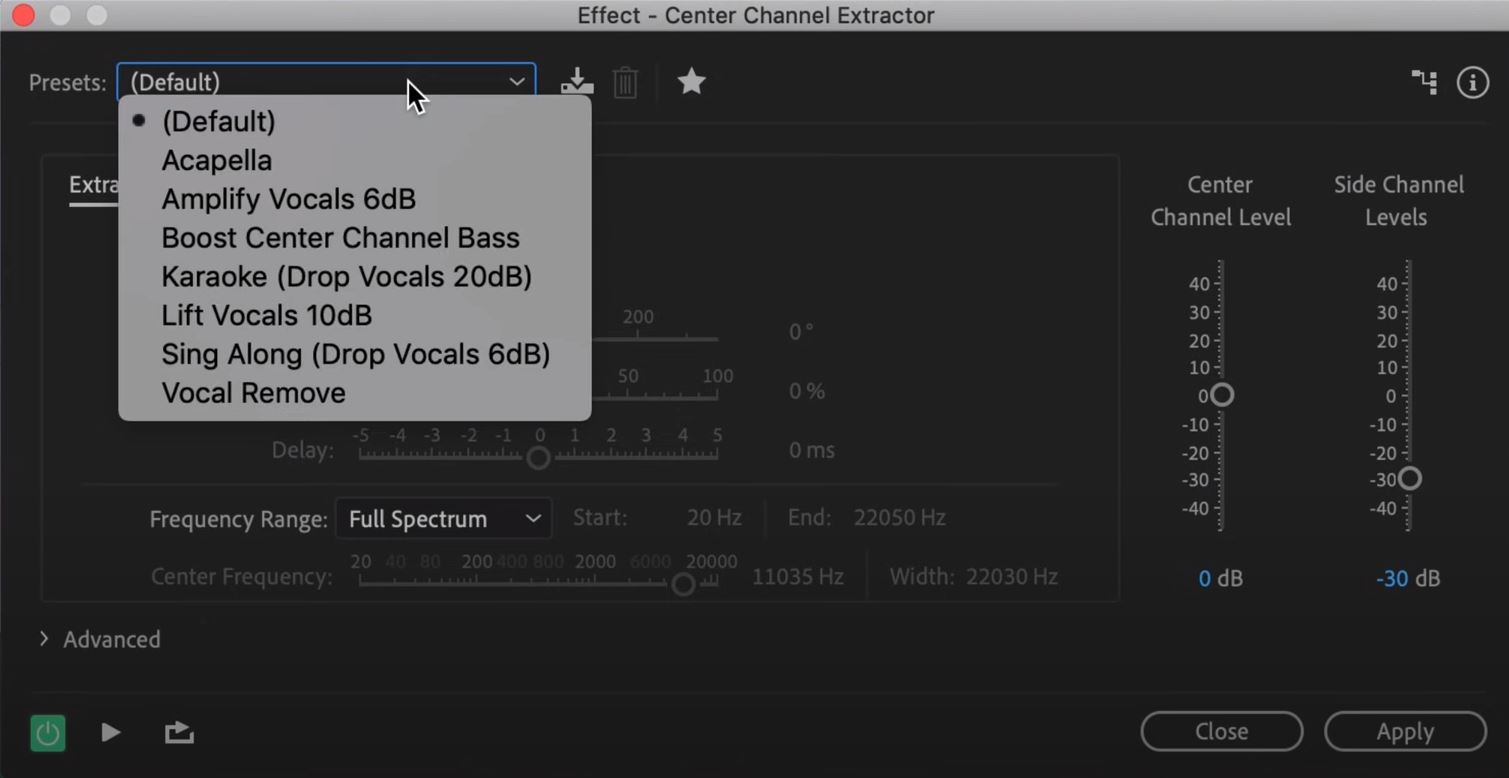 Step 5

Your vocal-free recording has been created.
Part 4: How To Remove Sound From mp4 With Media.io
Removing vocals from your recordings has been made easy and simple with Media.io. It automatically eliminates vocals from the selected audio and video file. With just a click, your vocals will be extracted from the actual recording.
Media.io is more than a vocal removal tool; it can also be used to create unique and creative videos and quality soundtracks. It offers a wide range of tools to be used by users. One can say that it is not an online tool but an online video editing software.
OS: Media.io is an online tool available for both Windows and Mac users.
Pricing: Interestingly, Media.io is a free tool.
We have also created a step-to-step user guide with screenshots to show you how you can remove vocals from your recordings using Media.io.
Step 2

Click on Upload to select the File you want to process.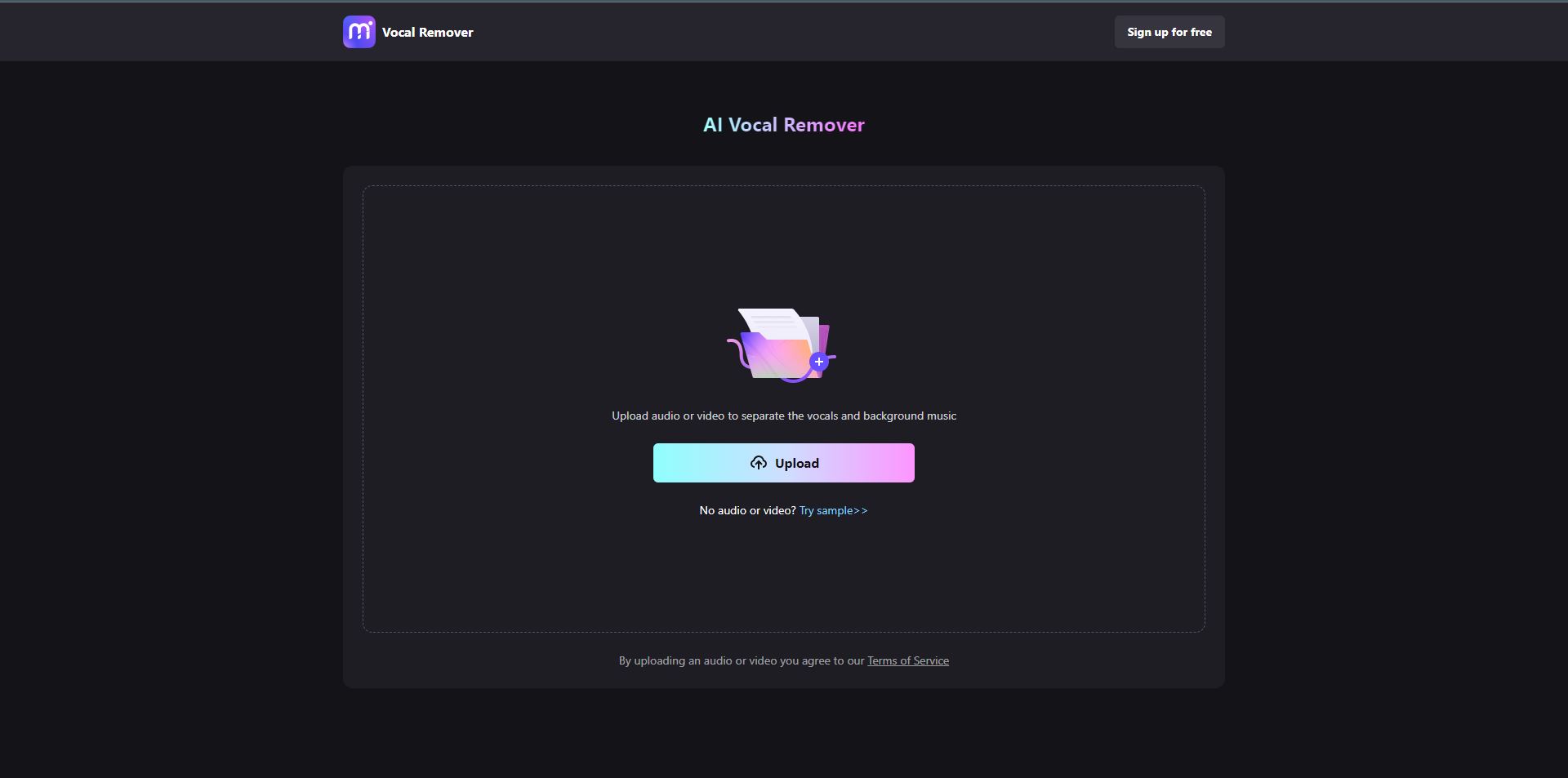 Step 3

After the File has been selected, it will take some time to upload the File.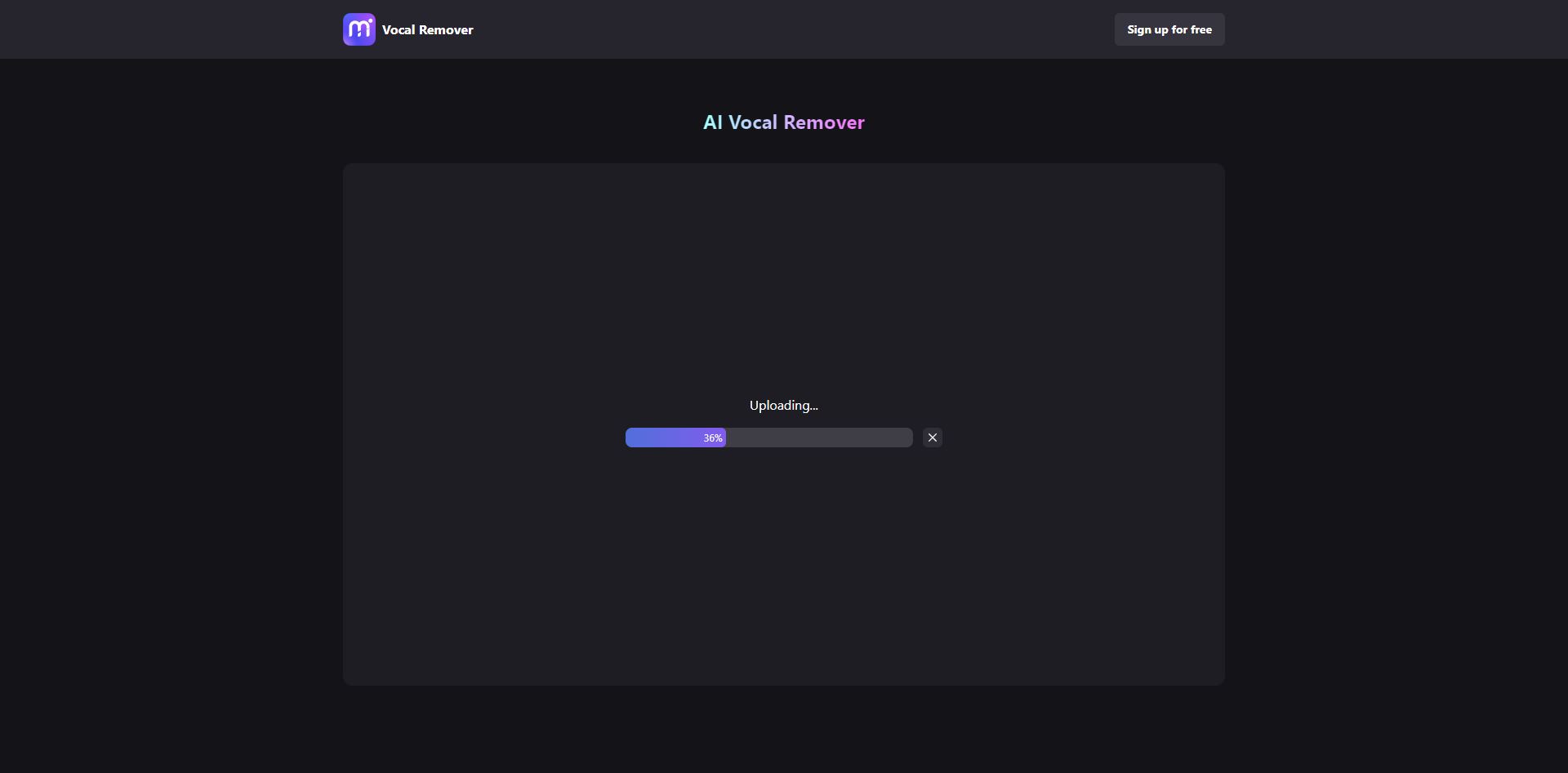 Step 4

Once the File has been uploaded, the tool will automatically start to remove the vocals from the video or audio.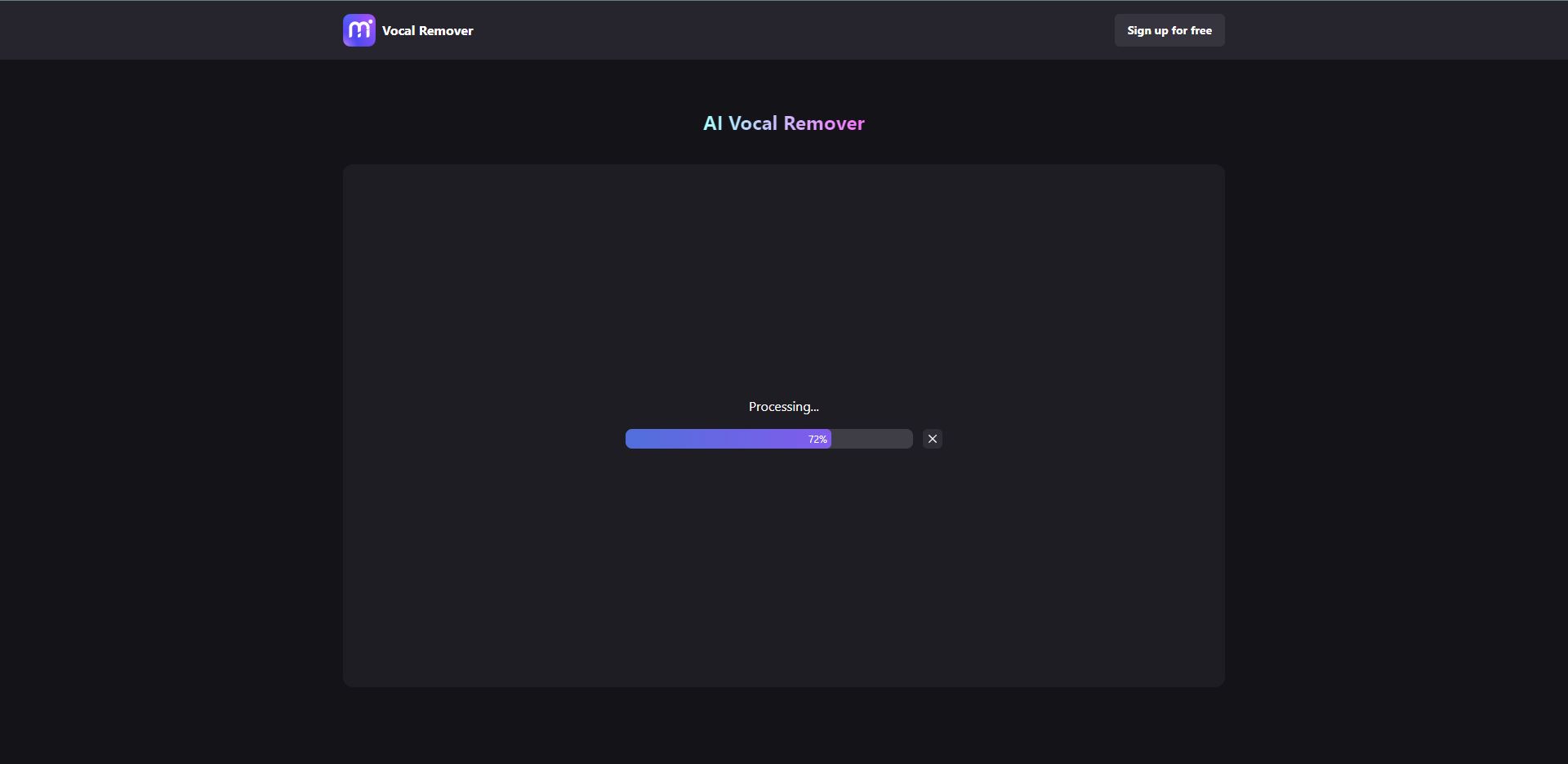 Step 5

When the process is completed, it will show you two files.

One is the music file, and the other file is the extracted vocals.