Many people are shifting toward becoming full-time content creators and social media entrepreneurs in the age of social media. The public expects high-quality content for entertainment when using social media platforms like Facebook, YouTube, and Twitter to share content. Therefore, having flaws in your videos can decrease the number of your followers; you need a background noise-canceling tool to ensure that your videos sound as good as possible.
These tools can be used to clean audio by anyone, including students, journalists, content producers, influencers, and YouTube users. These can be used to eliminate background noise from audio tracks, simple Snapchat videos, recorded lectures, public interviews, and more. In this post, we'll show you how to make excellent sound-quality films by using noise-canceling apps.
Part 1: An Overview Of The Leading 15 Noise Removal Software
Noise can be a real nuisance for people who create podcasts, videos, and soundtracks, as they can damage the quality of the content and create a bad impression of your work. Although the background noises cannot be eliminated, they can be muted so that viewers can concentrate on the information being given in the recording. We have created a list of the top 15 noise removal software; an overview of this software is given below
| | | | | |
| --- | --- | --- | --- | --- |
| Tool | OS | Price | Rating (out of 5) | Best for |
| Krisp | Windows, Mac, and iOS | $ 8 per month | 4.8 | Individuals, social media influencers, and other creative professionals |
| UniConverter | Windows and Mac | Free and paid ($59.95 per year) | 4.6 | Individuals, social media influencers, and other creative professionals |
| Solicall Pro | Windows |   | 4.5 | Individual and professional use. |
| NoiseGator | Linux, Windows, and Mac | Free for all | 3.7 | Individuals and social media influencers |
| Noise Blocker | Windows | $19.99 (one time) | 3.7 | Individuals |
| LALALA | Windows and Mac | Free | 4.2 | Individual and professional use. |
| Media.io | Windows and Mac | Free and $3.95 per month | 4.3 | Individuals |
| Veed.io | Windows and Mac | $25 per month. A free version is also available. | 4.4 | Individuals, social media influencers, and other creative professionals |
| Kapwing | Windows and Mac | Free and $24 per month | 4.2 | Individuals |
| AudioToolSet | Windows and Mac | Free | 4.2 | Individuals and social media influencers |
| Safe Headphone | Android | Free | 4.5 | Individual and professional use. |
| myNoise | Android | Free | 4.5 | Individual |
| Noise Wall | Android | Free | 3.5 | Individual |
| Denoiser | iPhone | $2 for a lifetime | 3 | Individual |
| Sleep Pillow | iPhone | Free | 4.9 | Individual |
Part 2: The 5 Best Noise Cancellation Software For PC
Everyone has a smartphone, but they prefer downloading mobile editing and sound reduction applications to their devices. Even though these tools may be easy to use and successful in removing sounds, there are always some drawbacks to applying them, such as the potential for some processing stages to be skipped and the delayed processing of the files. PC software is the best way to process your video in a high-quality and efficient manner. We have shortlisted some of the best noise-canceling software for PC.
Krisp
It is a user-friendly AI-Powered noise reduction tool that cancels out external noises in real-time. Some of the key features are
More than 800 conferencing applications, including Google Meet, Zoom, Skype, WebEx, and Microsoft Teams, are compatible with the app. Any headset, microphone, or speaker can be used with it.
Easy to use.
Krisp also allows you to record meeting audio and share it with your colleagues.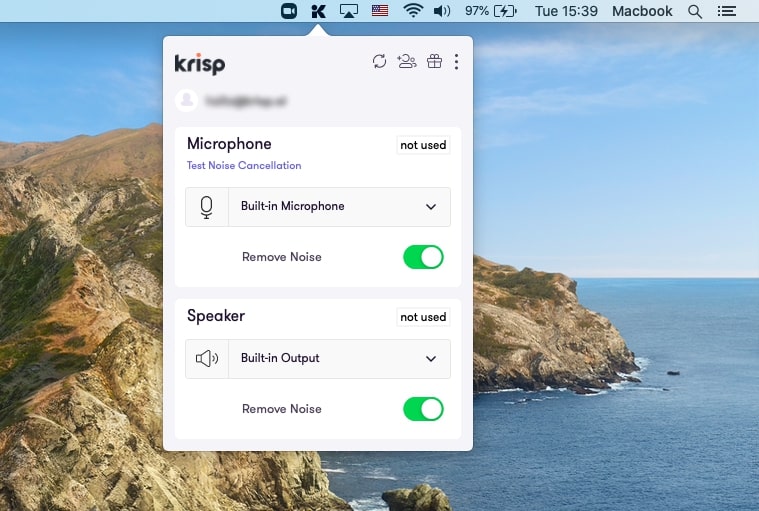 UniConverter
Wondershares UniConverter is a whole package of video editing software.
Basic noise in the video, such as microphone problems, wind, and echo, may be readily removed thanks to the ability to process files in batches for noise removal.
Compatible with both audio and video.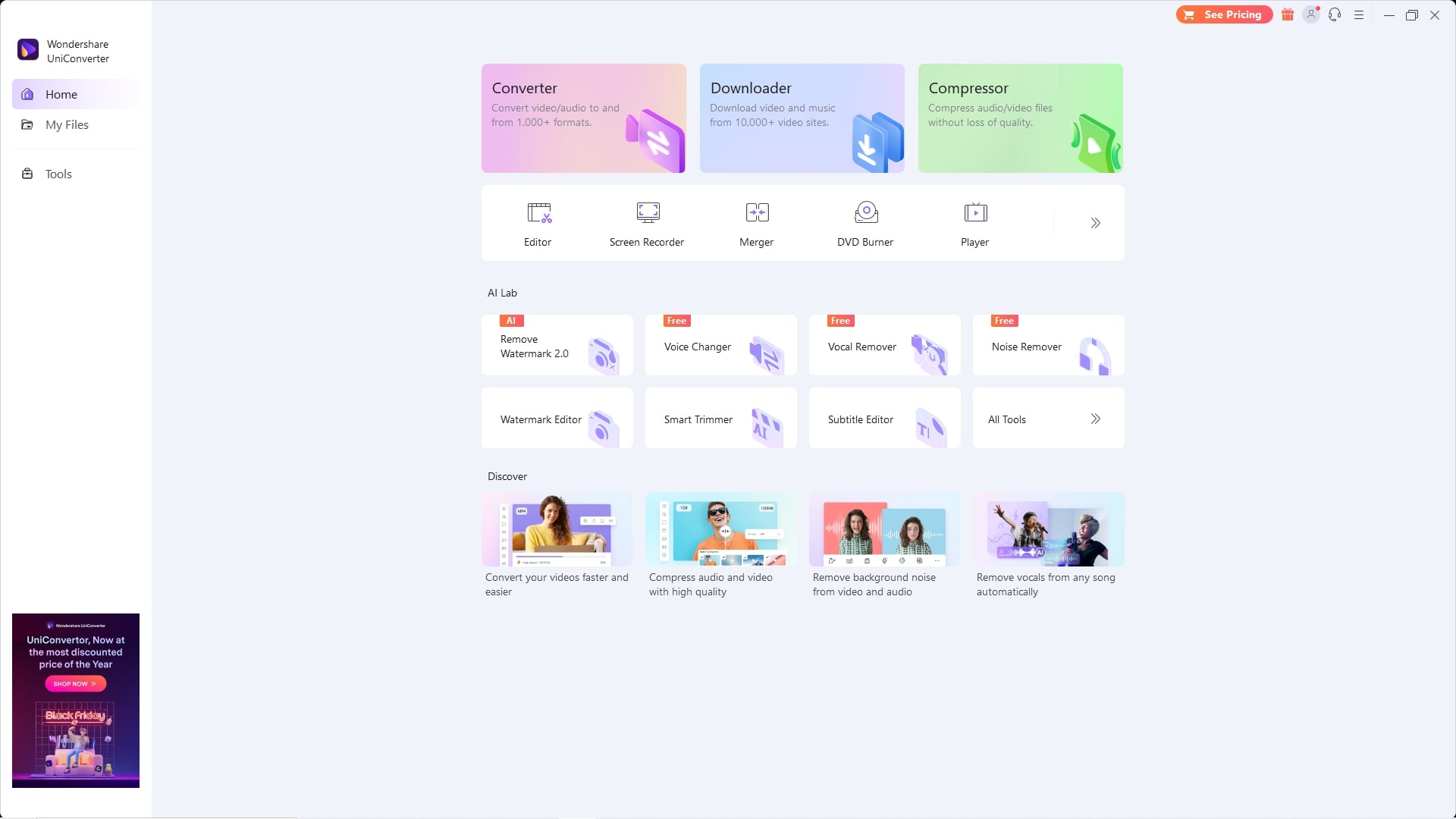 Solicall Pro
SoliCall also features cloud-based echo cancellation and cutting-edge noise reduction.
Noise reduction and Echo cancellation are made on both sides of a phone call.
It supports all audio formats.
Works with all commercial phones.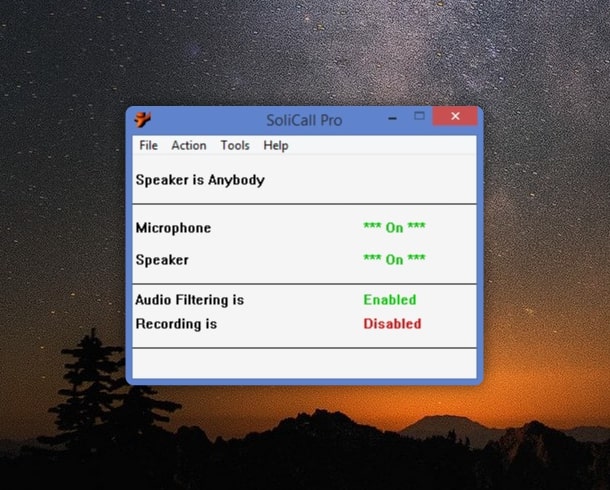 NoiseGator
It is a small noise-cancelling application that, when used with VoIP services like Skype, may reduce background noise, giving you a significantly better-calling experience each time you make a call.
Noise Gate for audio input to output.
Noise Gate your microphone to kill background noise and hiss.
It cuts out background noises when nobody is speaking on VOIPs like Skype.
Noise Blocker
A different form of a noise-cancelling app for Windows is called Noise Blocker. It operates by pre-recording the sounds you wish the tool to block off during upcoming calls or streaming. Imagine it as a library that you create and then utilize to keep your audio clear.
Record examples of noise so that the application can block them on call.
Noise Blocker is compatible with any conferencing app, including Skype, Slack, and Google Hangouts.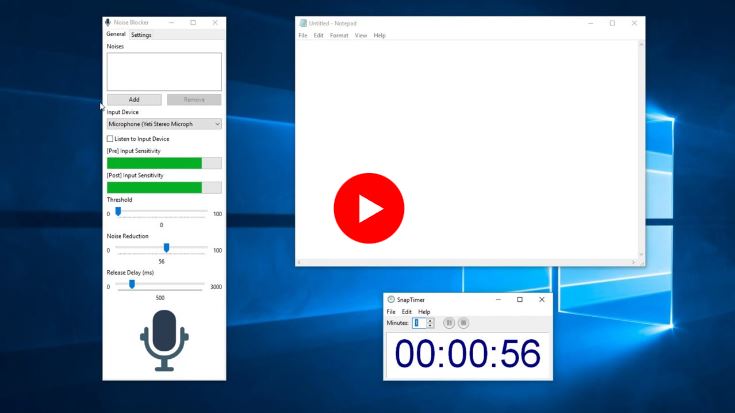 Part 3: Top 5 Noise Cancellation Tools Online
We frequently need to record audio for a variety of reasons, such as recording music, speeches, lessons, voiceovers, or basic voice recordings. Not everyone can afford to buy noise-cancelling software or professional recording equipment. We have selected some of the best online noise-cancelling tools for you.
LALALA
With LALAL You can extract both audio and vocals with AI thanks to a neural network called Phoenix. In contrast to other services, it can also pull additional instruments, such as a bass, an electric or acoustic guitar, a piano, and a synthesizer.
Remove both vocals and noise.
Supports multiple audio formats.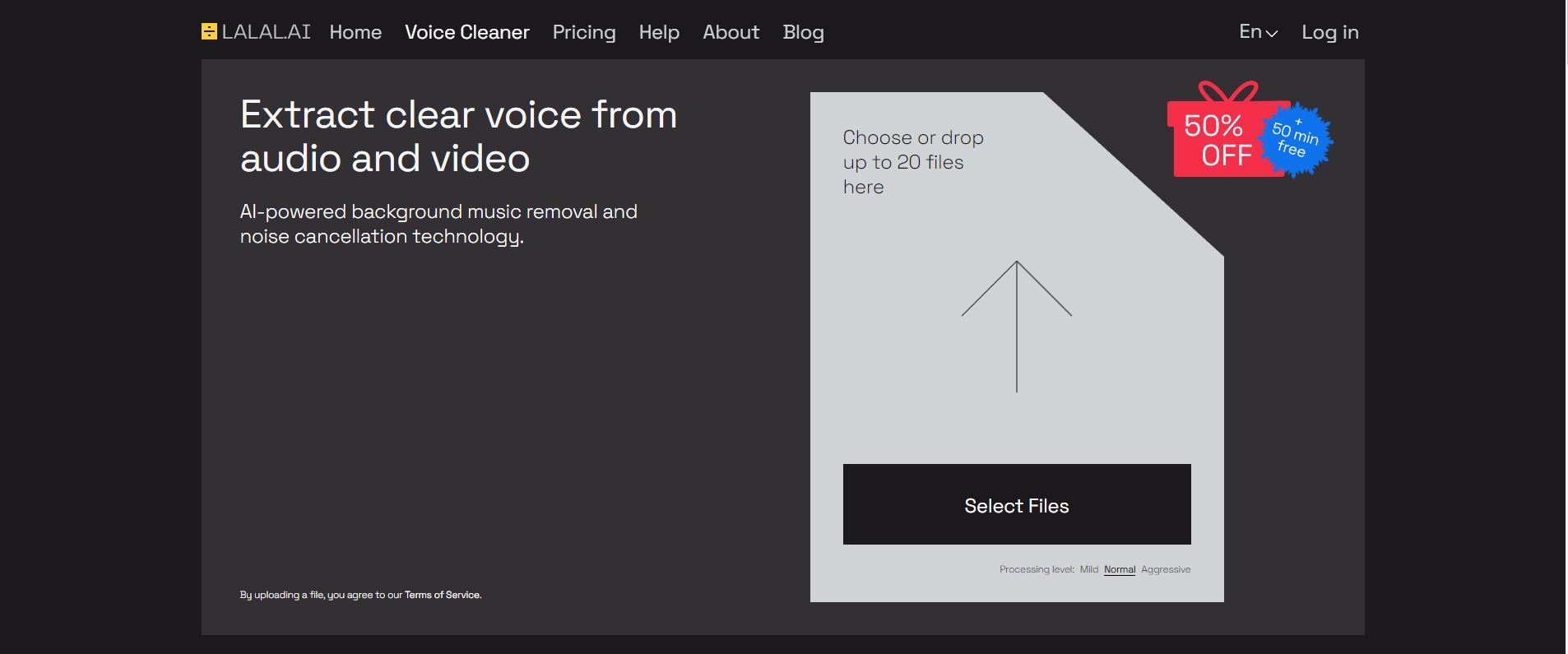 Media.io
A video editing program called Media.io may do wonders for your recording by eliminating even the most random background noises. The tool has no confusing complex sliders, making it simple to use.
Smart output settings.
No watermarks or file limits.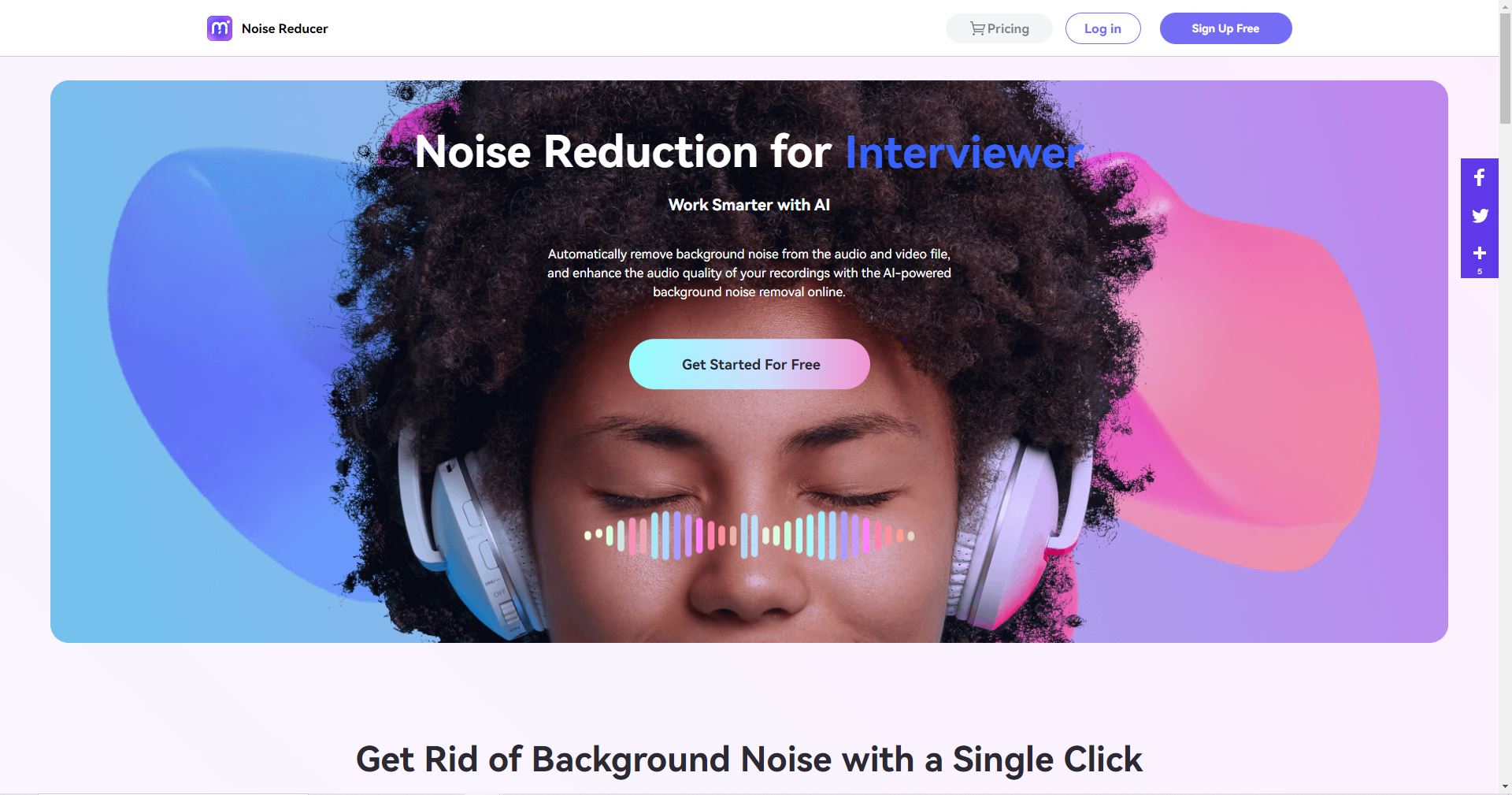 Veed.io
V EED.IO is accessible in 20 different languages all across the world. They deserve appreciation for their innovative video editing tools. You get several features in addition to background noise reduction tools that assist you in editing your audio and video.
No file upload limit.
It allows you to overwrite noise with a soundtrack and mix two soundtracks.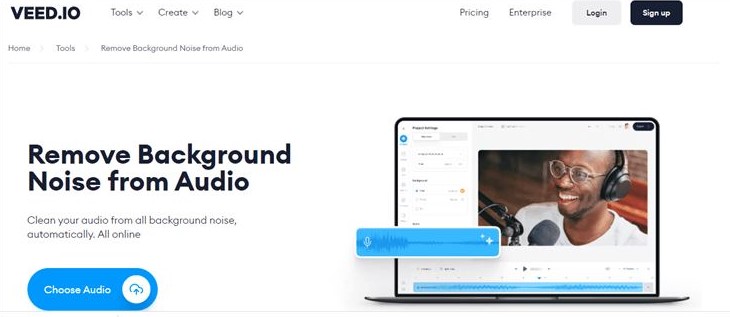 Kapwing
The platform has a tonne of amazing capabilities for generating and manipulating audio and video, including templates for making videos and memes and the ability to add subtitles. And also audio to movies, remove background noise, resize or trim films, add audio to images, add effects to videos, and much more.
Earn credits by referring Kapwing to your friends, then get the Pro subscription for free.
A cloud-based application that is compatible with all devices.
Audiotoolset
An example of such a program is Audio Toolset Editor. You can upload your audio files to the web application, process them, and either download the result so you can combine it with other material, like a video clip, or export it to your platform of choice.
Features start from basic to advanced.
Soundcloud downloader.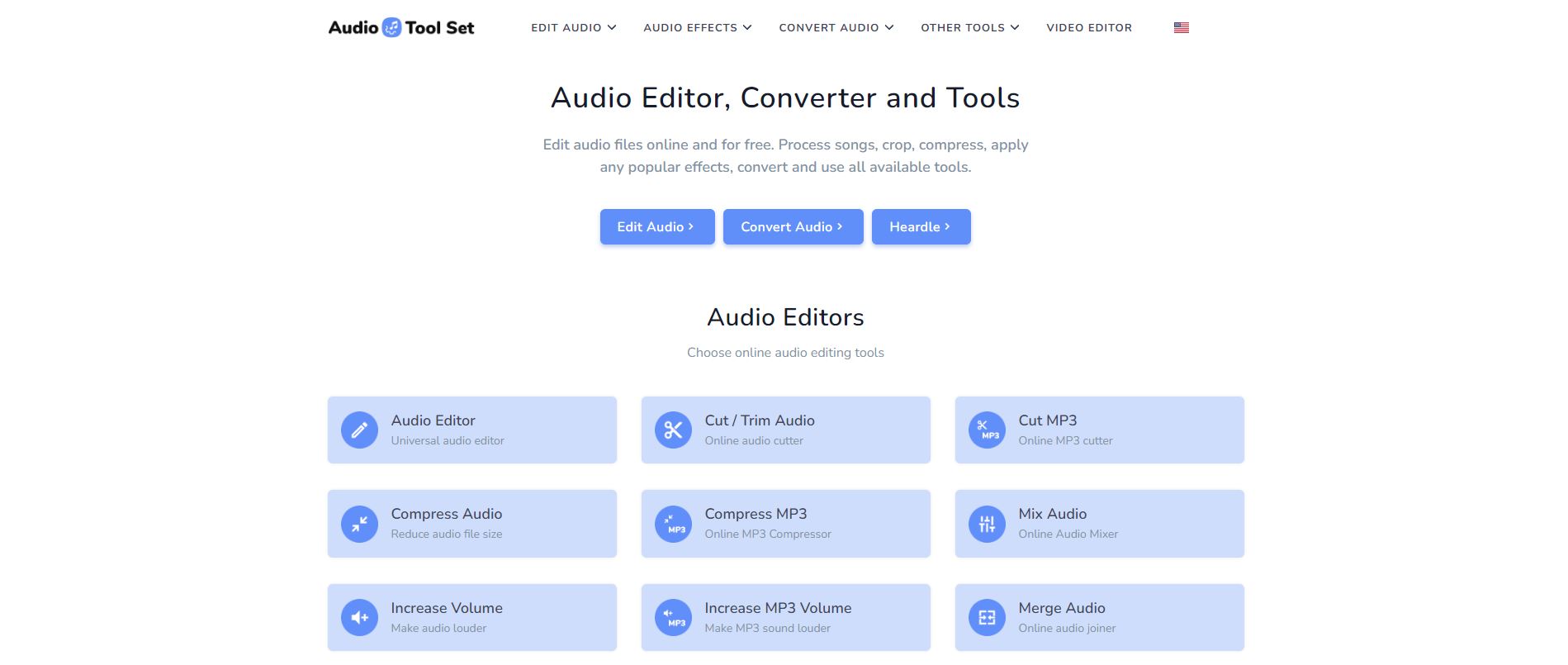 Part 4: Top 5 Noise Removal Apps For Mobile
Today, everyone enjoys making videos to share with their friends or followers. The primary problem with these films is that certain sounds frequently detract from the overall video quality. We offer the top mobile background noise removal apps because we know that everyone has long asked how to get rid of those sounds.
Safe Headphone
An Android software called Safe Headphones accomplishes the exact opposite of what the majority of these other apps do. A noise "un-cancelling" app might be the best way to describe it. Depending on what you're attempting to do, it can serve a variety of purposes.
Background noise volume adjustment
Amplify sound from surrounding
Sound/voice volume control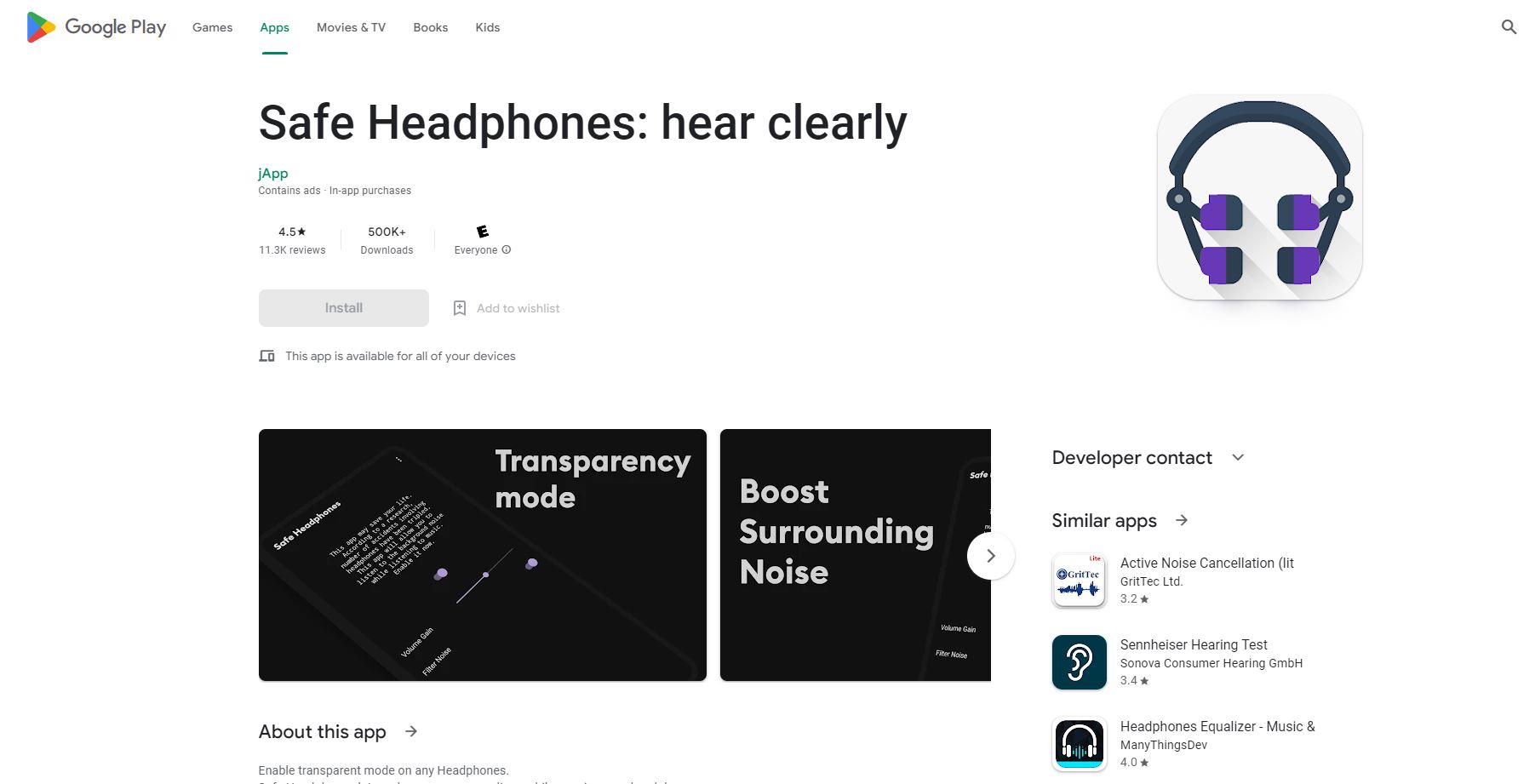 myNoise
The application is for android and is free to use by android users. It is a soundscape app that allows users to mask sounds that they don't like with the sounds they want.
A wide range of sounds is available for masking noise out and is ad-free.
Alarm functions.
Autoplay option.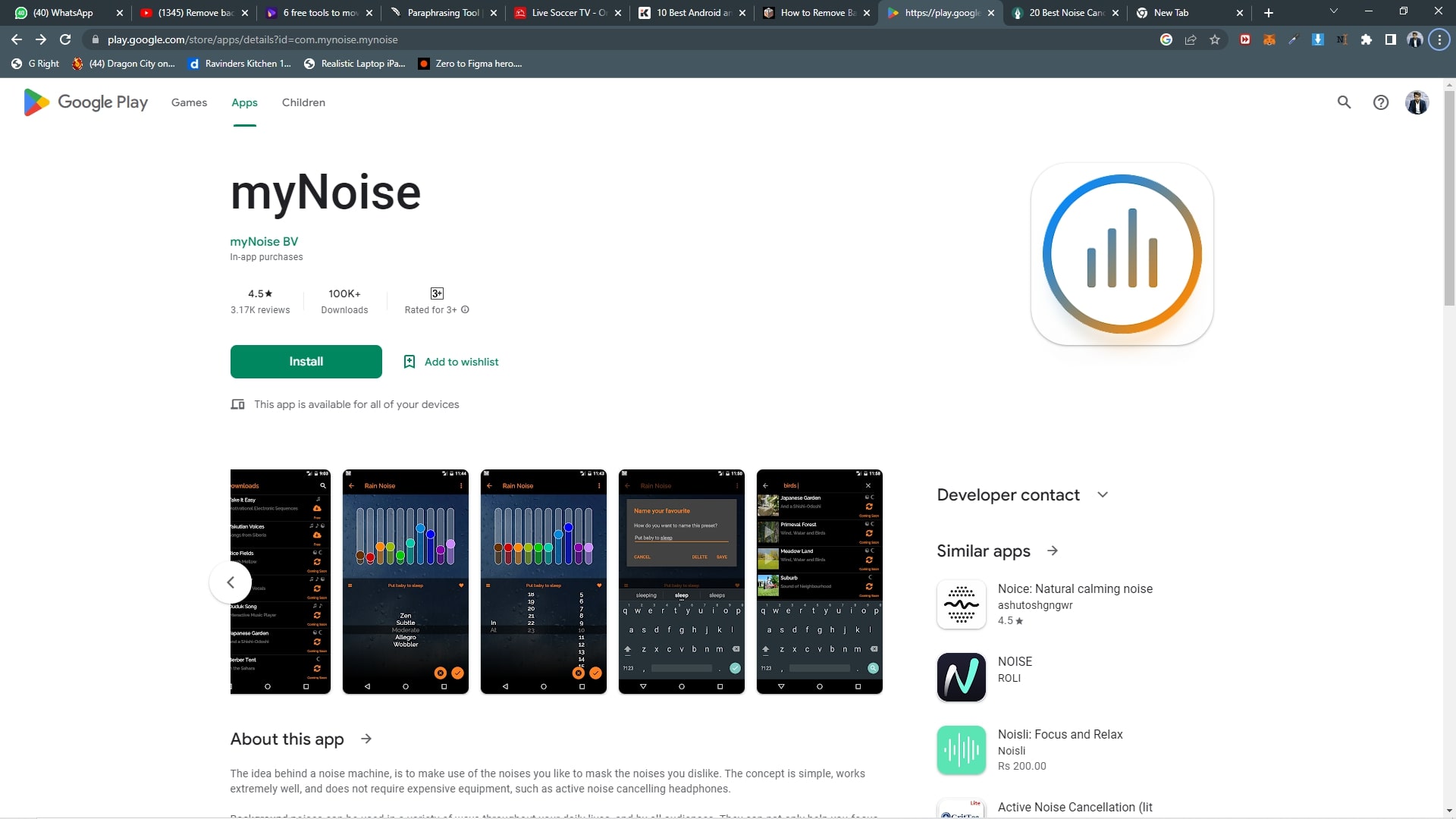 Noise Wall
True to its name, NoiseWall functions as a "wall" that muffle surrounding sounds. This tool is an easy way to eliminate distractions from the outside world when studying or conducting video calls.
Continuous sounds, no loops
Offline usage
Real-time sound generation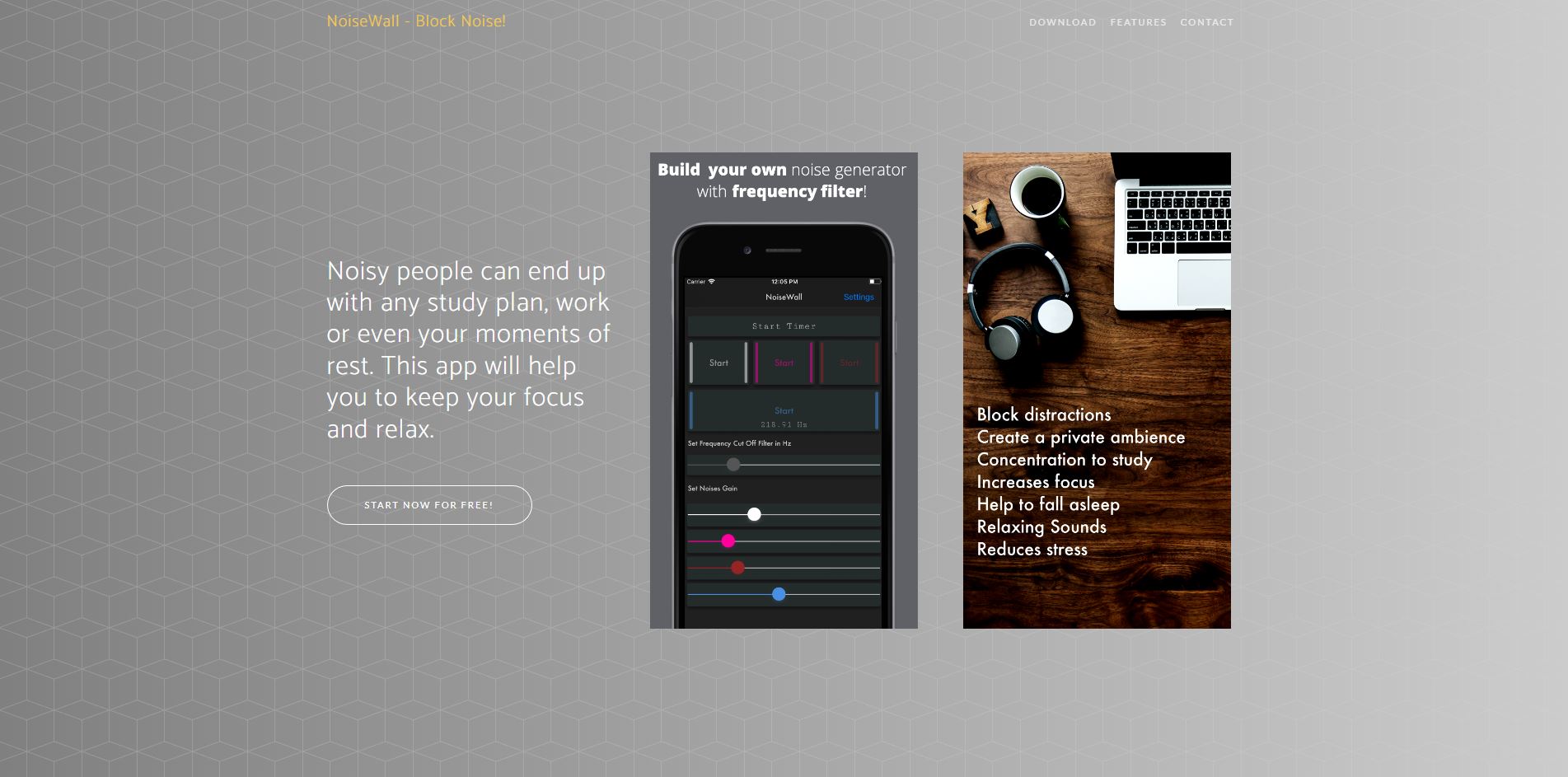 Denoiser
Denoise is an iOS app that allows users to remove sounds from audio and video files. The app is paid application available on App Store for $2 for a lifetime. It provides the best quality results.
It automatically starts working when you record videos and audio.
If the sounds persist, the app allows you to select the area with interfering sounds and remove it manually.
No watermarks.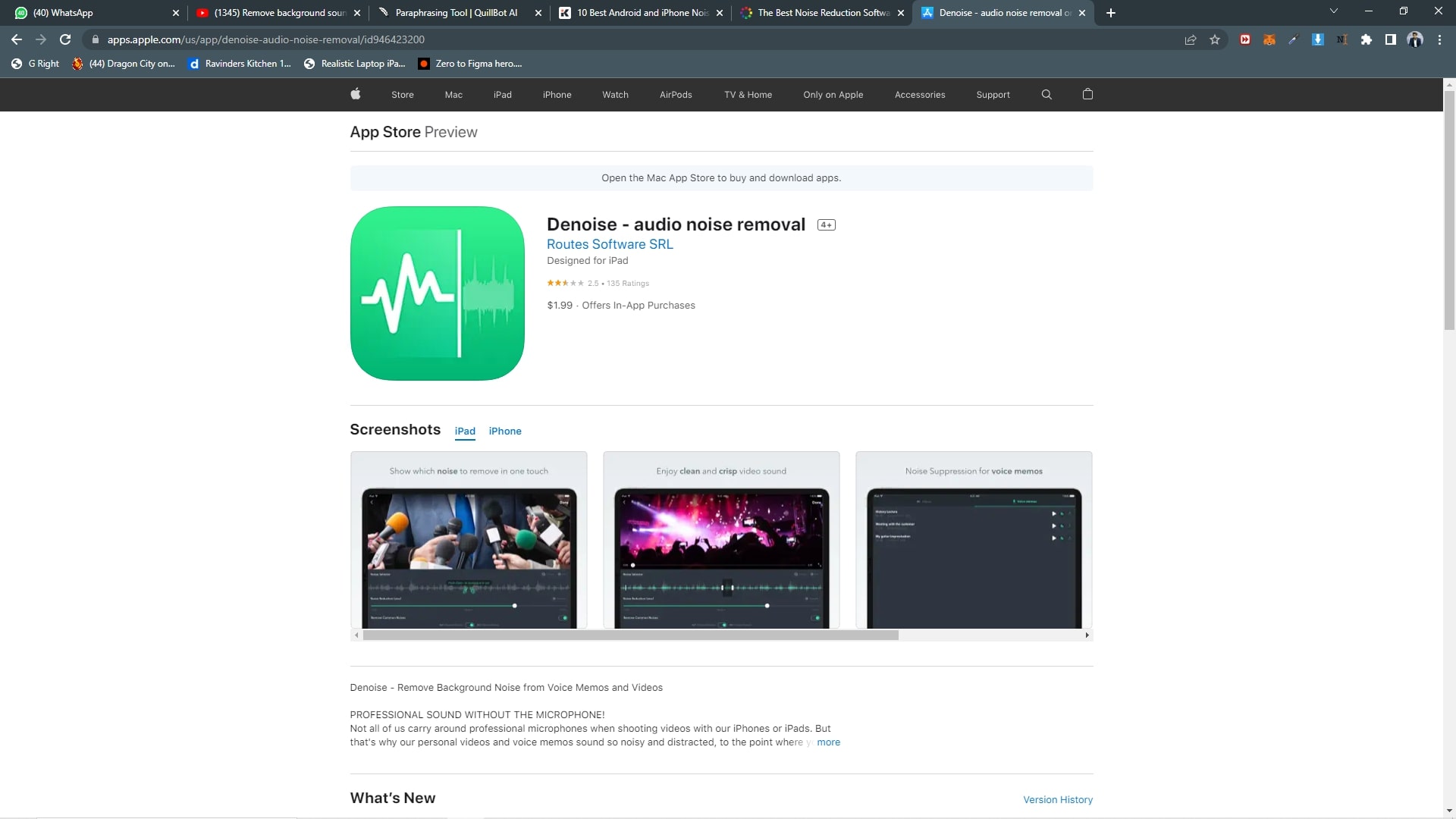 Sleep Pillow
Your smart sleep assistant is Sleep Pillow. If you have difficulties falling asleep or are an insomniac, Sleep Pillow offers a carefully curated collection of excellent ambient noises to put you to sleep quickly.
Pre-mastered with excellent audio
Natural audio recordings
Slow fade-out sleep timer