It is no news that AI-generated images are the current digital art and content creation trend. Most anime series fans have found a new way to show their love for their favorite anime characters by incorporating anime AI into their digital art creations. Anime is a form of cartoon or animation that originated in Japan but has now spread worldwide. Users ask such questions like, "What are the best AI anime character generators online?", "where can I get free anime avatar makers to generate my anime character?" and so on.
These questions will be fully answered in this blog.
We will share the best anime character makers you can find online, which will create your anime character without any required tech background or the need to pay an expert. So keep reading to learn how to use these free editors.
Part 1. Top 10 Anime Character Creators You Cannot Miss
This section is a breakdown of our ten best-recommended anime avatar creators, including their top features, operating OS, Pros, and Cons. From the enumeration, you can decide which tool best suits your needs, then work with that tool.
Our first recommendation is a tool you can freely explore online. The avatar characters you can create here are Live2D models. The Charat.me Genesis anime character maker supports any device with a good internet browser, so you do not have to install any app to use the tool. In addition, it allows you to design your anime avatar from scratch, giving you more control over the body features and overall appearance.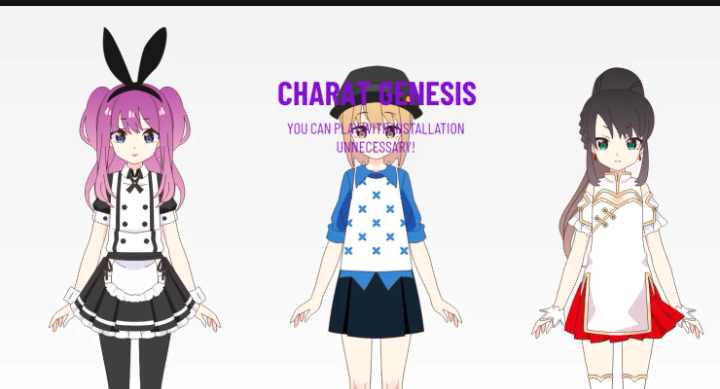 Fotor is one of the most popular and powerful AI anime character creators that helps you generate unique AI anime using your photos or text prompts. This free AI manga generator provides different anime styles to form your character development, like female anime, black male anime characters, anime dolls, etc.
It is an efficient anime character creator online with apps for mobile phone users to explore easily.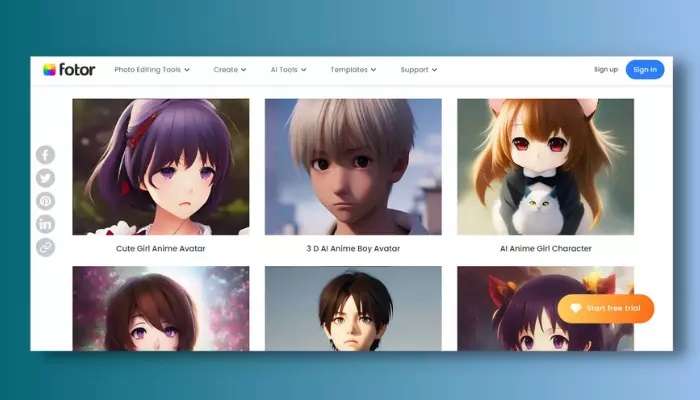 Express yourself freely with the amazing Media.io AI anime avatar maker in seconds! This tool is highly recommended for beginners and expert digital content creators who love designing AI anime characters for different purposes. Using this powerful AI avatar generator, you can generate a virtual representation of yourself in profiles, gaming video sessions, social media profiles, brand marketing, chatbots, etc.; it is not limited to anime art design alone. Media.io supports all major platforms and operating systems, as you can visit the site on your default internet browser from any device.
Make AI-generated profile pictures using the Avachara AI avatar creator for free. This tool has a simple interface that allows you to choose your anime gender and customize other aspects of the image, from the facial features to the outfit, skin color, etc. This tool is available online for you to visit using any internet-connected device.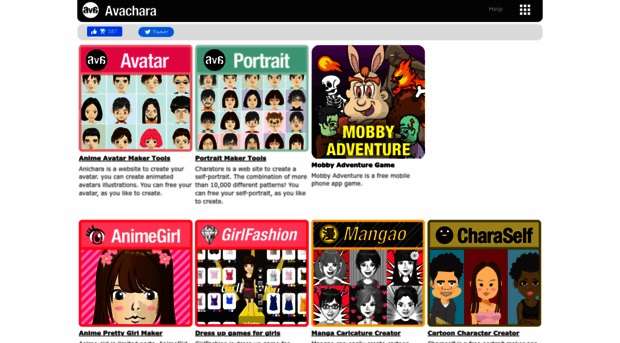 Another popular and powerful AI anime avatar maker we recommend is the Zmo.ai Anime Character Creator online tool. This software allows anime lovers to recreate their favorite characters most stylishly from any default internet browser. You can also turn your portraits or pictures of your loved ones into beautiful AI-generated anime versions using Zmo.ai.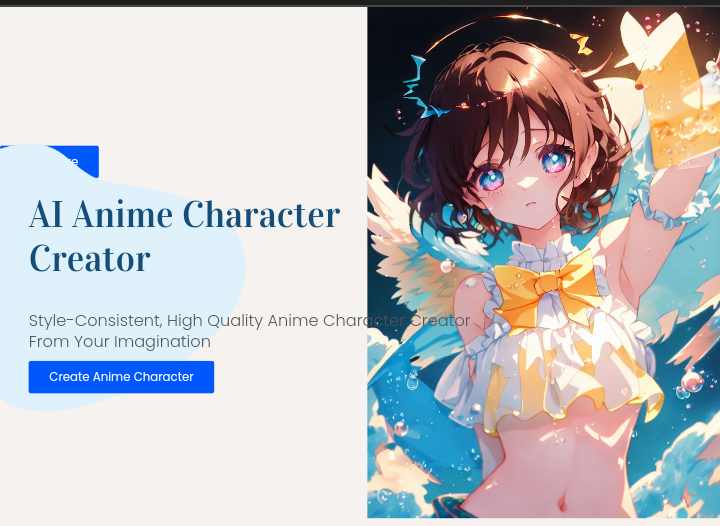 DollDivine is an interesting AI manga generator that lets you play anime dress-up games on your mobile phones, tablets, or desktop computer systems. It has a great anime collection you will enjoy exploring while recreating anime versions of your original photos.
Such anime characters like anime summer girls, anime boys dress up, Shoujo Manga Summer, anime lovers, school days, and so much more can be freely accessed on Doll Divine manga character creator.

Crypko.ai now has an online anime character-maker tool supported by GAN for anime fans to modify their virtual characters' hairstyles, clothing, style, facial features, etc., to represent their favorite anime characters. As a user, you can change your anime outfit virtually to explore your design creativity. Crypko has designed the MEMES app to enable smartphone users to use this cartoon character maker once they download and install it on Apple App Store or Google Play Store.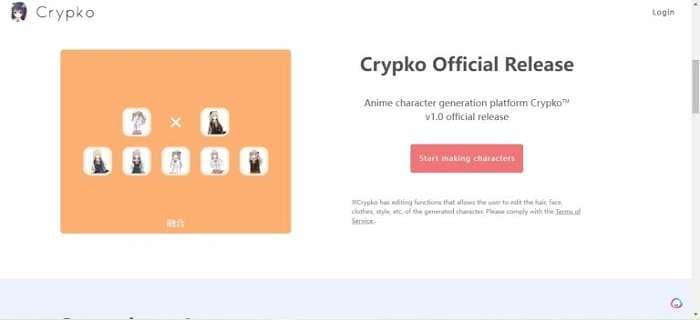 Avatoon Free Anime Avatar Maker is an online tool that helps you generate virtual anime avatars for your profile picture. You can adopt many styles to edit your avatar's skin color, hairstyle and color, mouth shape, accessories, tattoos, and even background color; It is an ideal tool for young boys and girls to enjoy anime designs online using their mobile devices.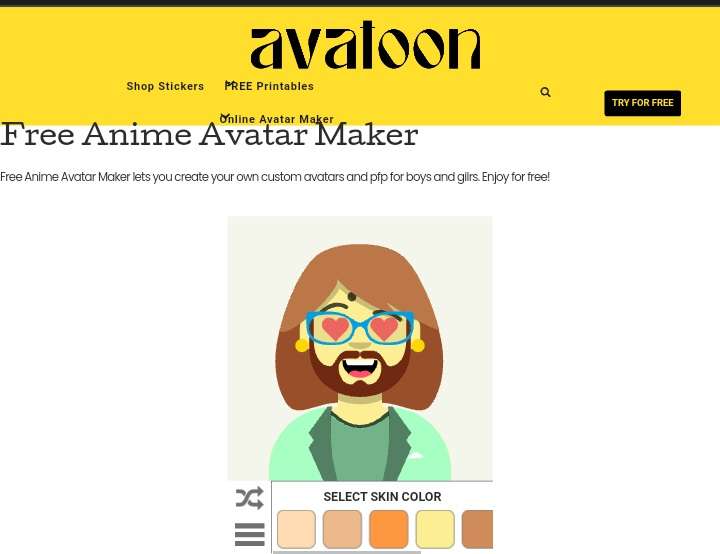 Colorcinch Cartoonizer is one of our best recommended free AI avatar makers that help you turn your photos into anime profile pictures. This cartoon character creator is useful for turning your ordinary pictures into artistic anime avatars in just a click. Additionally, you can crop or resize your image, change its color and background, and more to produce a highly appealing AI image. It works on all devices that can access the website online.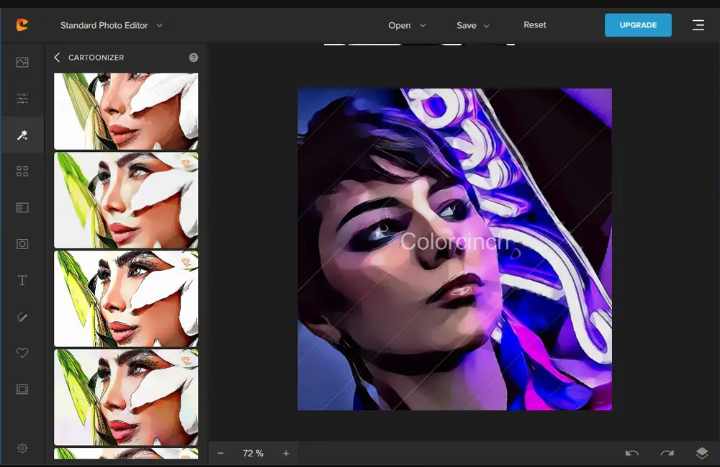 MakeGirlsMoe is an ideal AI anime creator that allows you to explore different styles; it allows editing options down to the tiniest details of your anime characters. You can make every anime character your own by customizing the avatar's hair color, skin tone, accessories, and style. This flexibility allows creatives to express their most magical imagination as they have more control over the AI-generated anime avatar.
It is only ideal for personalized AI anime creation and not commercial use.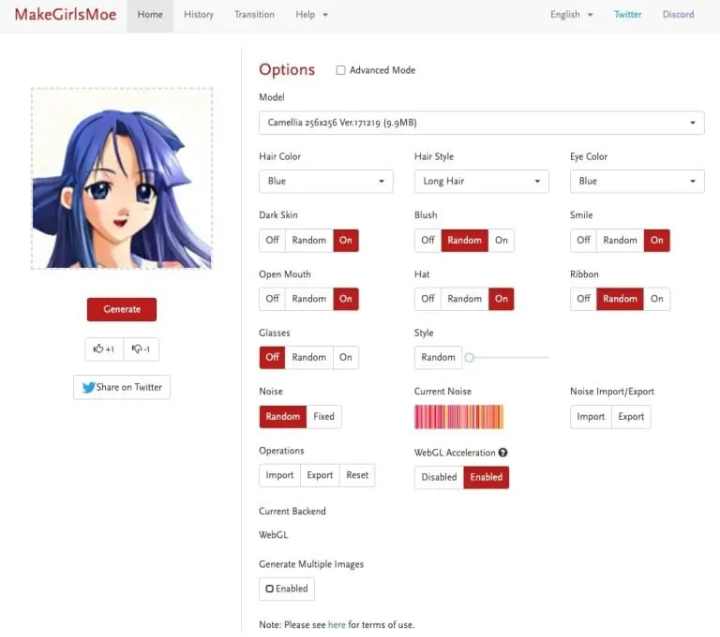 Part 2. How to Make Your Anime Characters Online
Making your anime characters online is easier than you would think. With the right tools like Media.io, you can easily create your avatar online and for free. Follow the steps below to navigate the Media.io Avatar Generator tool:
Step 1: Upload a Photo on Media.io Online Avatar Generator.
Visit Media.io Avatar generator and select the "Upload" option under the "Generate AI Avatar Now." You can upload any image you want to convert to anime. You can also add a favorite anime you want to edit or customize.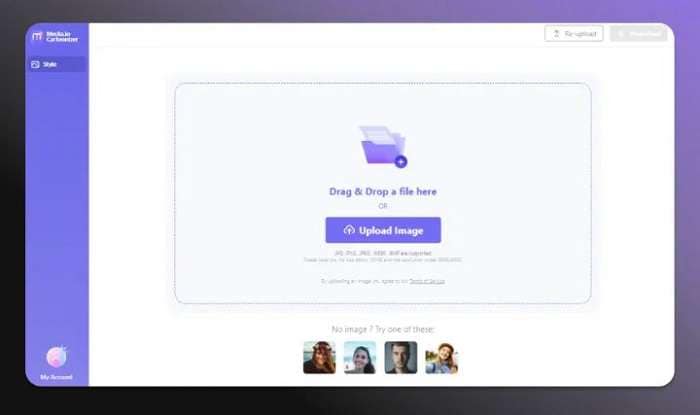 Step 2: Customize your AI anime Character.
You can choose a preferred style to customize your anime from the list of anime art styles and facial expressions on Media.io.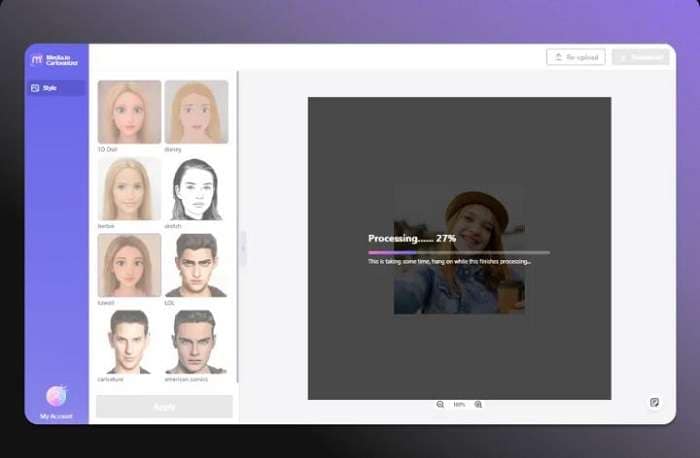 Step 3: Save the AI-generated Cartoon Character.
Choose the "Apply" option and wait a few seconds for the editor to convert your uploaded photo to AI-generated anime art. Finally, preview the final work before saving it to your local storage using the "Download" option.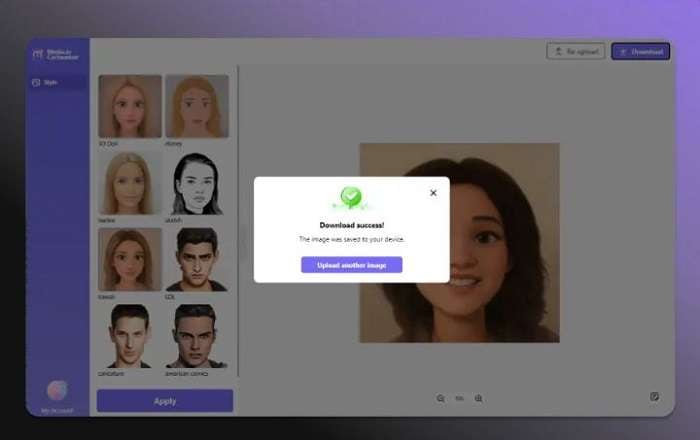 Part 3. FAQs of Anime Character Generators
1. What is the best free cartoon character creator online?
Here are some best free AI cartoon character makers you can find online:
Charat Genesis
Fotor
Media.io
Zmo.ai
Avatoon
Crypko.ai, etc.
2. Can I create 3D anime characters online?
Yes, you can. A powerful tool like Media.io AI Avatar Generator contains the 3D anime art style as one of its effects. You can access this effect when customizing an image on this tool online and for free. After uploading your original photo, you will see the "3D Doll" option under the "Style" section. Select this option, and Media.io will automatically generate the 3D anime avatar character.
3. How do I create full-body anime characters in secs?
You can create full-body anime characters in a snap using fast, effective anime character creators for full-body design. Some recommended tools supporting this process include Charat Genesis, MakeGirlsMoe, Crypko, Character Creator, Cartoonify, etc.