Random face generators have become popular because of the privacy they provide users on websites and social media pages. They are also useful for digital creators who need fake faces that look natural for project presentations, marketing, advertising, etc. Generally, if you want to hide your true face identity, you can use efficient fake face generators to create virtual AI avatars that serve as your online identity.
AI face generator generates random faces using advanced algorithms and deep learning techniques. The best AI face generators usually produce virtual representations of random faces that look realistic with natural expressions.
In this blog post, we have collected seven best faces AI generators you can choose from in getting the most natural-looking AI-generated random faces online. Read on to explore more on computer-generated faces and AI face makers.
Part 1. Top 7 Random Face Generators Online - Created by AI
The random face generators recommended in this section have been chosen because they are powerful AI tools you can rely on for the most natural AI-generated faces. In addition, they work at super-fast speed and on different devices and computer systems.
Media.io AI face generator is our first-recommended tool for easy random face generation in a few seconds. It realistically replicates human facial features and outputs new hyper-realistic portraits. All you need is to visit the Media.io AI face generator website using any default browser on your device, and you can design with this face randomizer.
You can use AI-generated faces on social media as profiles, chatbots, gaming, marketing, etc. Moreover, you have the option to obtain a diverse array of AI-created faces, encompassing different genders and styles.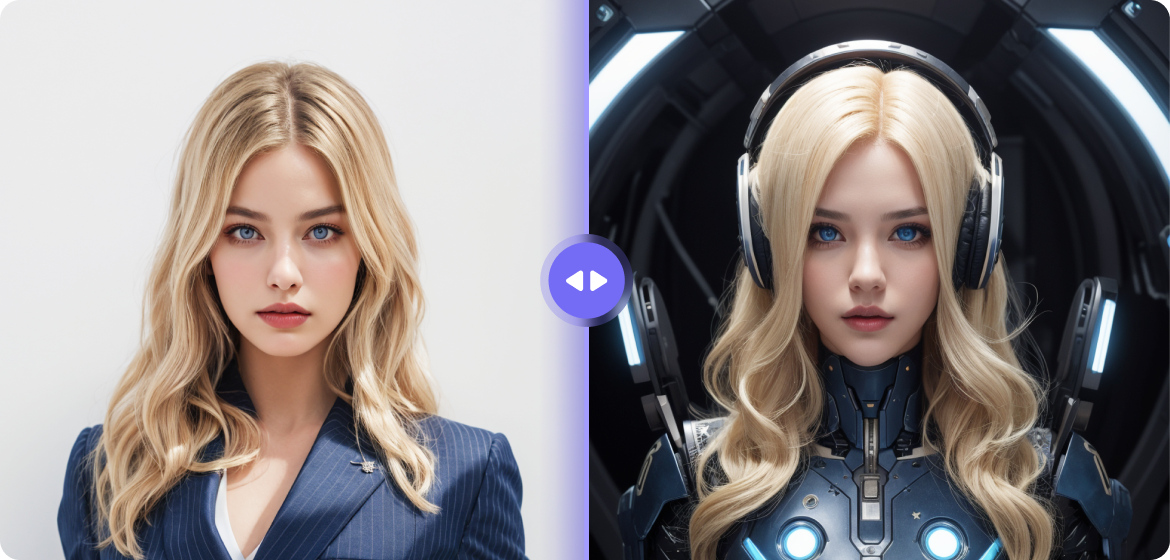 The Unique Real-Time Face Generator is a mobile app ideal for smartphone users to quickly generate AI fake faces of men and women, and children from all races and styles. Visit the random face generator site, upload a photo, choose its parameters, and generate a fake AI face from scratch.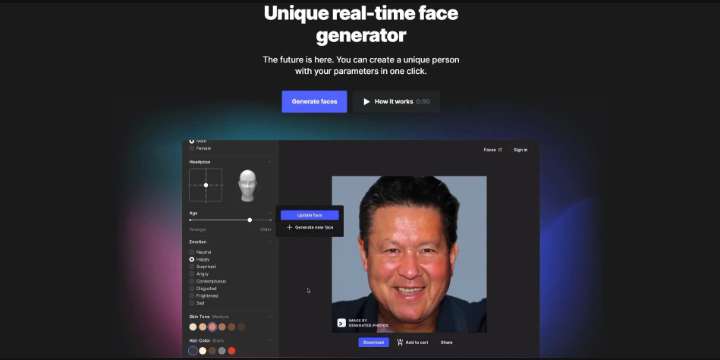 Use the Night Café AI Face Generator to create stylish AI faces of people that do not exist realistically. You can build up a random AI fake face in whichever style you wish with a simple text prompt. The available styles include Black and White, Color Portrait, Artistic Portrait, etc. It is solely an online AI face generation with no apps to be downloaded for mobile devices.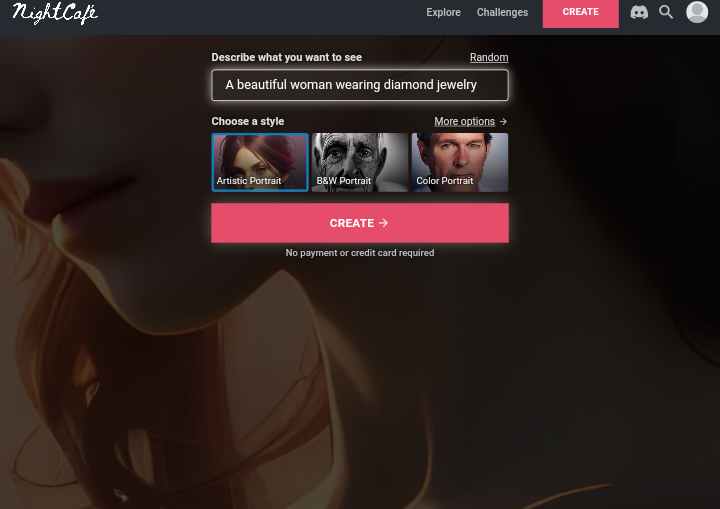 This AI, a random face maker, is a revolutionized way of automatically generating fake AI faces in seconds with a single click. It generates a new random face each time you visit the app on your phone or site online. Thus, each time you refresh the page, a fresh face of a man, a woman, or a child is generated rotating. It uses GAN technology with two neural machine transfer networks to generate realistic AI faces.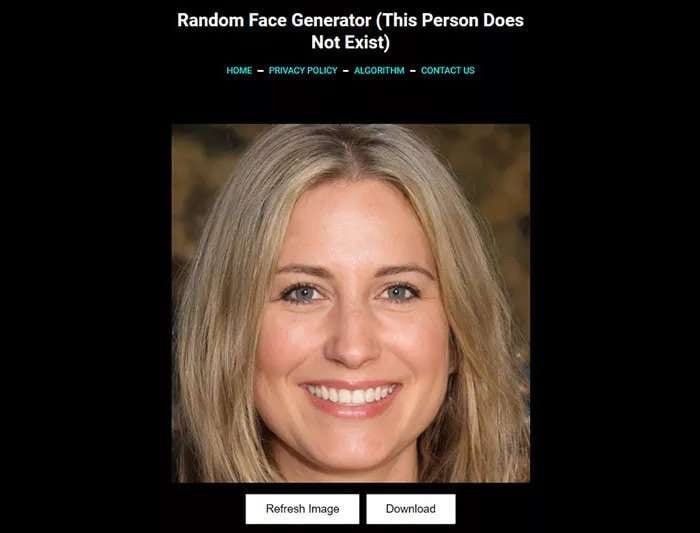 5. GitHub Random Face Generator
This Random Face Generator is ideal for generating fake AI faces of different age groups from zero to a hundred years for various purposes online. If you are searching for a free face randomizer that can generate ultra-customized AI-created faces, then this tool by GitHub is the right fit for you. You can also choose the image gender in your customization. It is accessible on any web browser using Web, iOS, Linux, Android, and MacOS.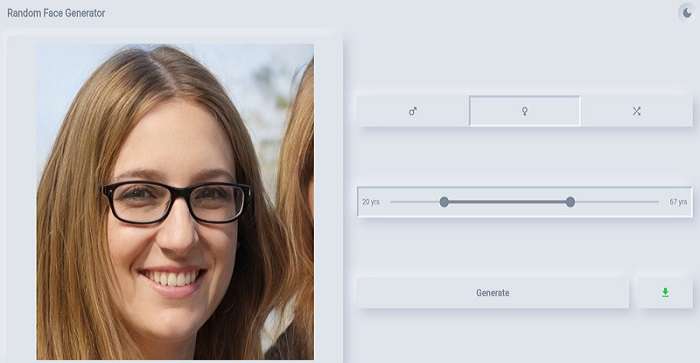 This AI face generator uses deep machine learning and powerful algorithms to create realistic random faces easily in one click. It contains a large library of more than 70,000 natural-looking human photos from which you can choose your desired output. BoredHumans also helps you edit AI-generated images to suit your preferences. In addition, it provides two modes of AI-generated faces: "Faces of The World," which shows how AI random faces from all around the world look like, and "Fake Person Generator, " which allows you to generate your ideal random face using prompts. This tool works online for users on different devices and computer systems.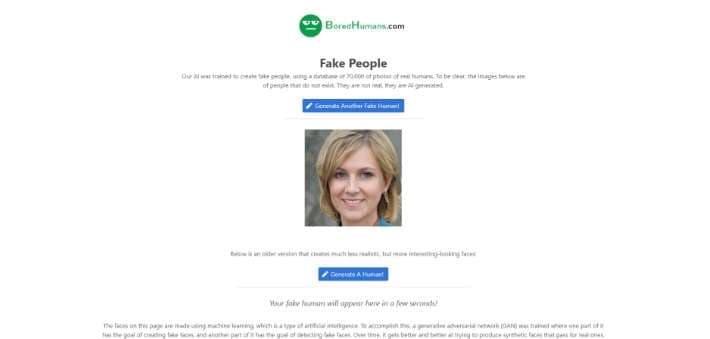 Fotor is an AI-powered face randomizer that helps you generate random human faces that are natural-looking and unique. With a simple text prompt describing the fake AI face you want to see, you can generate realistic AI-generated random faces that are also stylistic. Your text description can cover details like makeup, eye color, glasses, etc. The different styles Fotor provides include 3D, cyberpunk, illustration, painting, and so much more. You can select any available art style to generate beautiful AI faces. It supports Windows OS (XP, 7, Vista, 8, 8.1, and 10), MacOS, and mobile smartphones.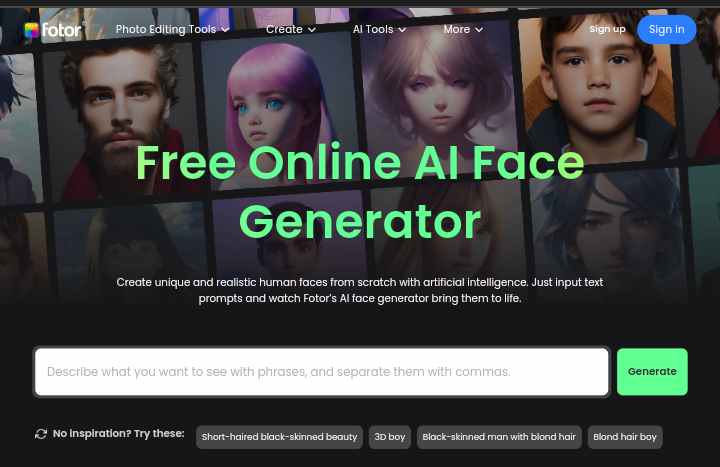 The fake AI faces generators mentioned in this blog are powerful yet easy-to-use tools that help you get the most-natural random faces that are not real humans. You can access the website on any default browser for most of these AI face creators. We encourage you to try the first tool, Media.io, for simple AI face generation without any paying a dime. It works freely on any device online. Also, you can use the tool seamlessly because there are no interrupting ads. Plus, images are not watermarked, so that you can download them and repurpose on other platforms without any hassle.
Part 2. Where Can AI-Generated Face Be Used?
AI-generated faces are useful for not just hiding users' identities but for other purposes by brands and companies, which include the following:
Interior designers can create virtual scenery and place objects, clothing, accessories, and humans for online sales.
Video gaming companies can use AI-generated faces and have gamers choose different virtual characters to serve as their online representatives while they enjoy their games.
Marketing and advertising agencies or departments of companies can use AI-generated random faces to design marketing clips for product and service promotion. For example, they can use virtual characters to explain how their products are used and the services they offer.
Content creators can design AI-generated faces in highly stylish art to make their online pages more appealing to viewers, making them go viral, and virality is a huge factor in growing a social media page like Facebook, Instagram, and TikTok.
Part 3. [Bonus] How to Modify the Generated Faces
You can always modify an AI-generated face to upgrade its overall appearance, as some results may need the right size or quality you desire. With Media.io All-Purpose Photo Editor, you can access different tools to enhance your AI-generated human face, animate the random face generated, or even add them to any video you choose.
Outlined below are some tools you can use for free on Media.io:
1. Upscale & enhance AI face photos
2. Animate random faces
3. Add AI faces to a video