Caricature is an old form of art where a subject's features are inflated or deflated through artistic methods. The primary purpose of such representation is to create a humorous effect. That sets caricature different from regular cartoons, as the latter is a graphic representation of real-time images.
So, if you want to create caricature avatars of your picture, your friends and family, or any acquaintance, get started with a free online caricature maker from photo. In this article below, we have discussed the top ten online editors to create the best caricature avatars in a few clicks.
Part I. How to transform a photo into a caricature style?
While you can make a caricature from scratch using software, this requires much technical knowledge and attention to detail. Both these prerequisites are hard to meet. So instead, you can best use an editor program that readily transforms the photo into a caricature through an AI generator.
Not only such software programs are fast and accurate, but they also pay attention to all the details. So on top of everything, you won't need any technical skills to use such software platforms.
Part II. Best photo to caricature applications to use in 2023
With so many software programs available to help you create caricature from photo, choosing the ideal one can be difficult. So, to help you out of such a tumultuous situation, we have listed the top ten editors online to create caricature avatars.
One of the best software programs you can use to make caricatures from photos is Media.io. It is powered by an AI engine that only ensures the avatar is generated within a few seconds. Once the caricature is produced, you can change the facial expressions and save the results to your device.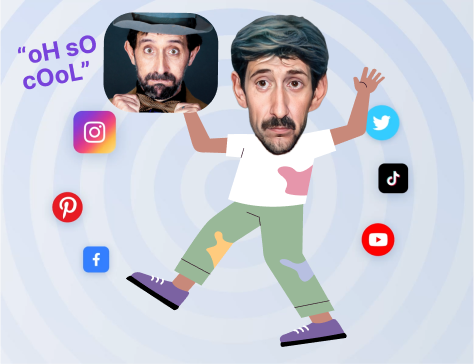 Compatibility: Web browser
Price: Free
Features:
Faster generation of caricature image
Accurate feature exaggeration of the subjects
Cartoonish effect on the backgrounds
Completely free to use
If you want to use a photo to caricature app at your fingertips, ToonMe is the perfect software program. It generates the avatar within a minute or so and comes with numerous filter effects. For instance, you can crop, flip, or rotate the image at your convenience.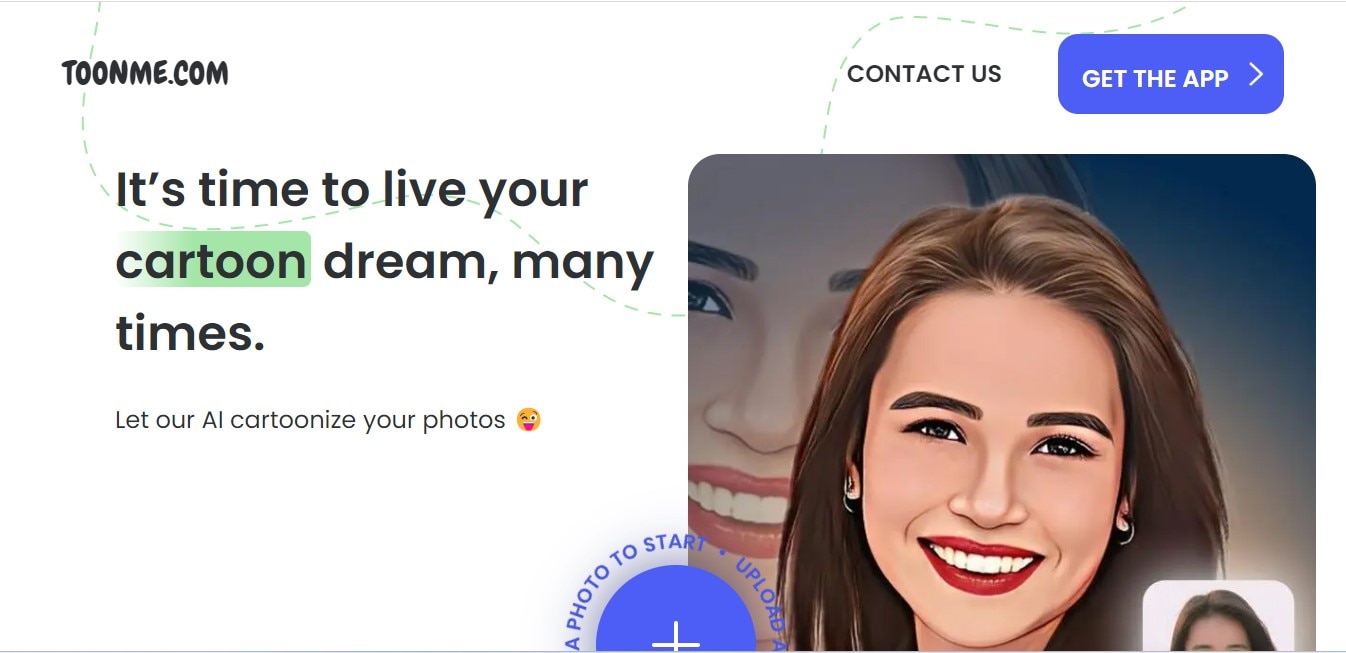 Compatibility: Android and iOS
Price: $9.57 per week and $35.74 per year for a subscription to ToonMe Pro
Features:
Add background animations and GIFs
Optimize the caricature effect on the background
Multiple photo effects based on artistic designs
Save the picture to the device or share it on other social media platforms
Clip2Comic and Caricature Maker allows you to convert picture to caricature online for free. There is no limit on the number of images you can convert into a caricature avatar, which is why it is one of the best editors to try out. In addition, an AI engine powers it, so you won't have to wait a long time to see how you look like a caricature.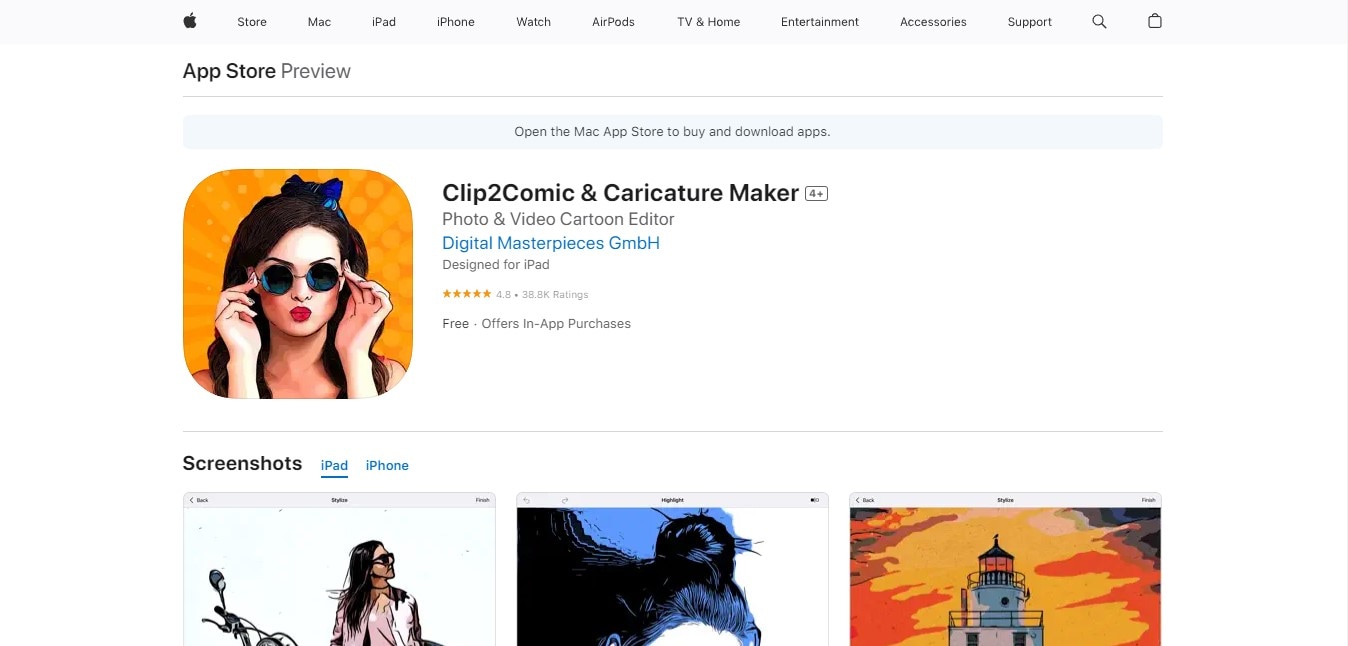 Compatibility: iPhone 13, iPhone 14 Pro Max, and iOS 16
Price: Free
Features:
Convert a stored image or a real-time picture with this app
Compatible with images up to 64 MB in size
Edit the images with Apple Pencil to remove unwanted features
Accurate inflation or deflation of subject features in no time
If you want to convert photo to caricature in different ways, Caricaturer.io is undoubtedly the ideal editor to try out. It uses deep learning and artificial intelligence to inflate or deflate the subject's features in no time accurately. In addition, the platform offers absolute security since all the uploaded images get removed within 24 hours.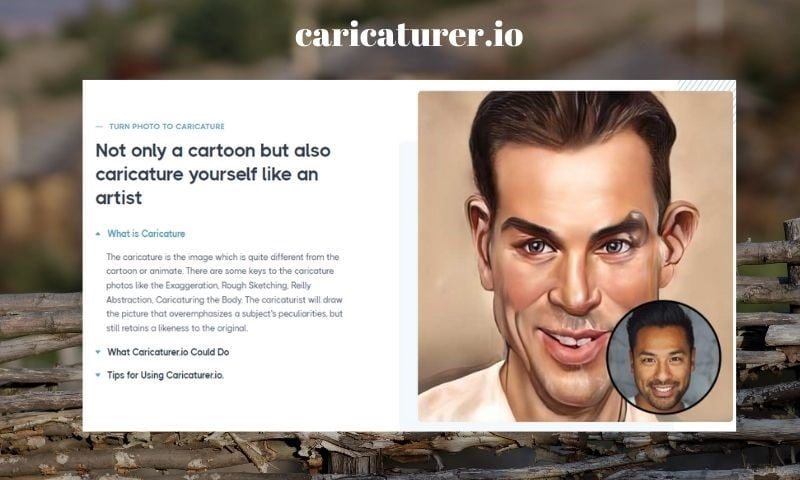 Compatibility: Web browser
Price: Free
Features:
Generates 64 different caricature images with the help of an AI engine
All the exaggerated effects can be customized
Takes a little time to generate the avatars from uploaded image
Compatible with large-sized images, with a dimension of 5000X5000
With the help of PhotoFunia, creating a caricature of yourself is a no-brainer. All you need to do is upload your image, and the AI engine will automatically convert it into a caricature avatar. It doesn't take too long to generate the avatars with all the facial features exaggerated, just as you would expect from a caricature artist.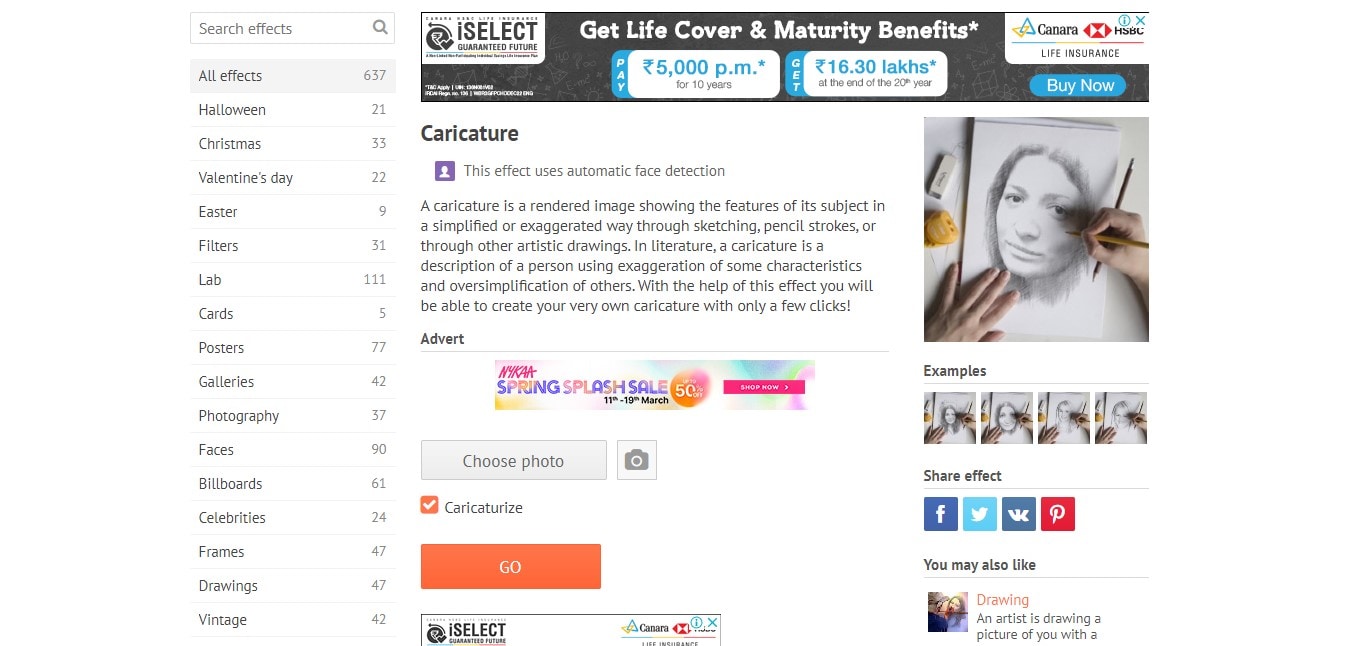 Compatibility: Web browser
Price: Free
Features:
Generates a flawless caricature avatar
Takes no time to create the avatar
Works with different image formats
Converts pictures with a single or multiple subjects
You can turn photo into caricature quickly with Wish2Be and even add many filter effects to create a result at your convenience. Once you launch the editor, you can add different graphic elements, bodies or subjects, backgrounds, and frames. There are many options in each category, so creating the ideal caricature avatar won't be a problem anymore.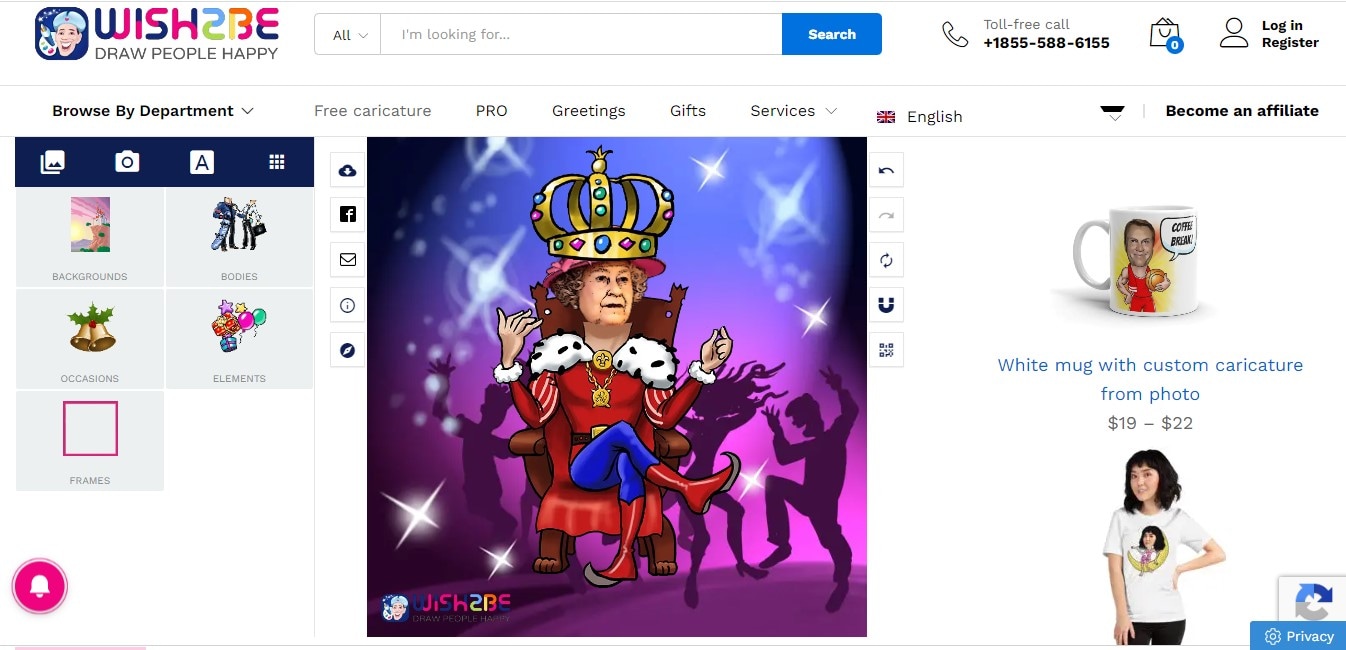 Compatibility: Web browser
Price:
Pro mode: $3.98
Booth mode: $29
Features:
Multiple effects are to be added, including bodies, backgrounds, frames, and more
Save the image to the device with optimal quality
Share with others through the platform itself
Add a QR code or center tap to scan
MomentCam Cartoons & Stickers is a free caricature maker from photo that you can use to create the best avatars. You can easily upload the image you want to use in the app and wait until the built-in AI converter works magic. The caricature generated is of the highest quality, with all the features exaggerated realistically.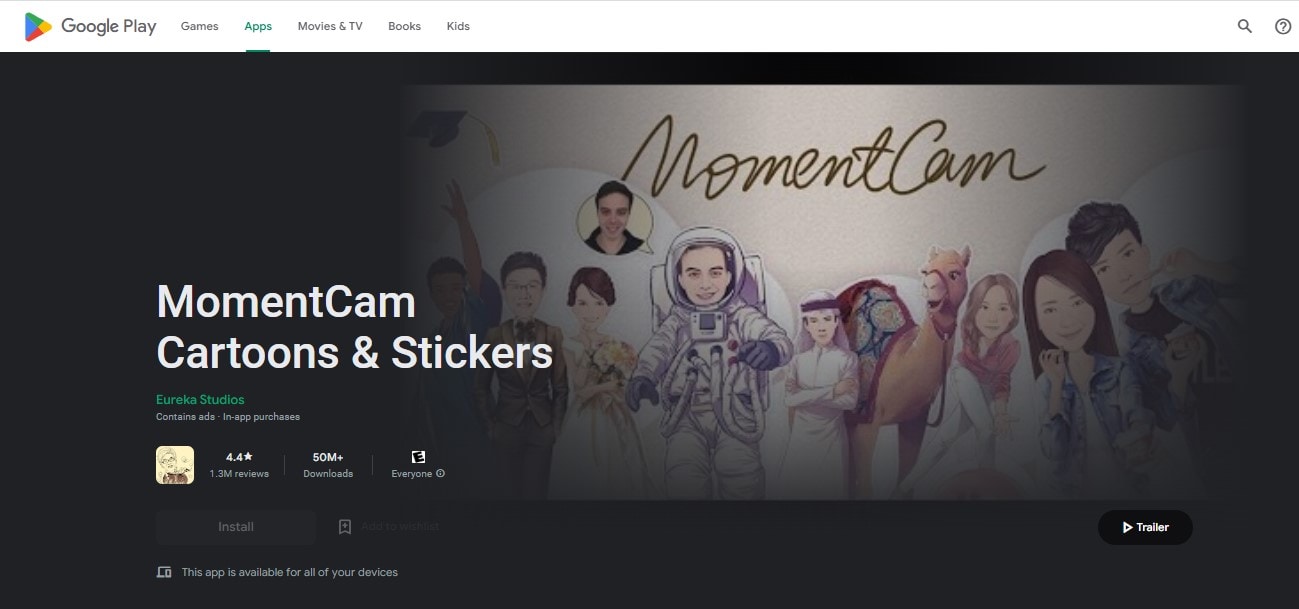 Compatibility: iPhone and Android
Price: Free
Features:
Comes with an AI converter for fast working
Compatible with different image sizes and formats
Allows you to save the photo or share the same
Apply different backgrounds and customize to get the perfect results
8. Color Cartoon Caricature Maker
This is one of the best online editors you can use to convert caricature from photo free. It allows you to apply different caricature effects on the subject at your convenience. In addition, you can also add various filters so that the color correction, contrast, brightness, overlays, and other effects can be adjusted automatically.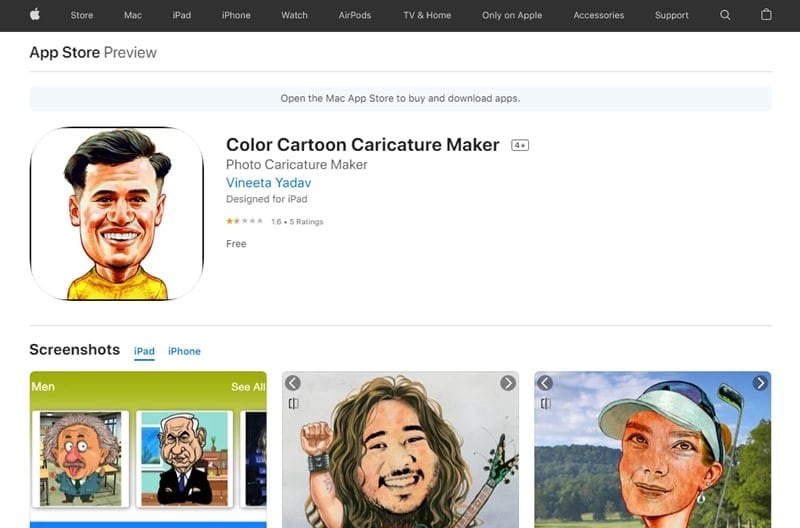 Compatibility: iPhone
Price: Free
Features:
Different caricature effects for one subject
Saves the image in high quality
Comes with different filters
Generates celebrity caricature avatars
With an AI generator, PicMagic is one of the best converters of photo to caricature picture. It lets you generate the best caricatures with accentuated features in inflated and deflated modes. Apart from this, you can add different filters to the overall image to have the desired result.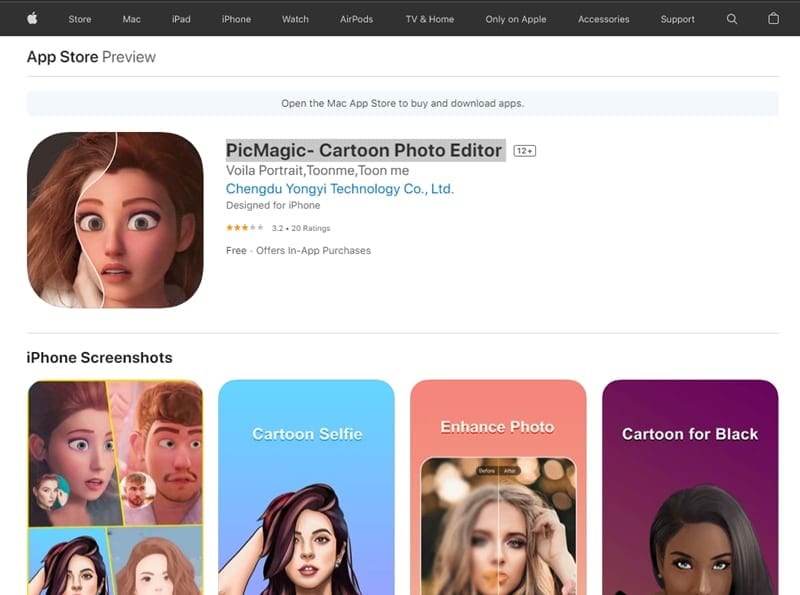 Compatibility: iOS 13.0 or more and Mac OS 11.0 or more
Price: Free
Features:
Multiple avatar effects for caricatures
Accepts images of different formats
Available in multiple languages
Add more details to the image through artistic graphics
With the help of Photic, you can easily convert photo to caricature online using uploaded and live images in just a few clicks. Moreover, it allows you to generate different avatars having differences in the exaggerated subject details. Once you finish all the editing work, you can save the caricature image to your device having the highest quality.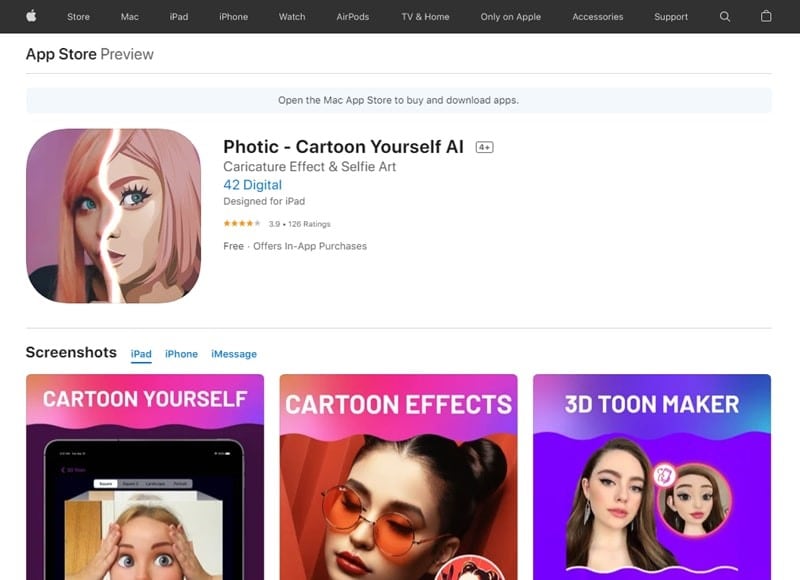 Compatibility: iOS and Android
Price: Free
Features:
AI engine captures facial details from different angles
Results easily comparable to the work of a trained caricature artist
Different art effects for the subject
Accepts images in different formats and sizes
FAQs about caricature converter
Q. What is so special about caricature?
A. When you convert a photo to caricature, you will see how the avatar looks humorous with exaggerated facial features, like a larger forehead and narrow chin, eyes popping out, and many more.
Q. Which is the best editor to use for photo to caricature conversion?
A. Media.io is the best converter of photo to caricature online free that you can use. It is a web browser app with an AI engine to make the conversion faster and more accurate.
Q. Is it necessary to have technical skills to generate caricature avatar from a photo?
A. No, using different software programs, you can easily convert a photo to caricature online. For this, you won't need any technical skills beforehand.