As you are aware of the fact that converting simple videos into cartoon ones is the trendiest thing nowadays. Content creators, influencers, and TikTokers convert videos to cartoon videos to make their accounts stand out. The cartoon videos are a fun and entertaining way to interact with people and gain followers.
This article will discuss some reputable tools that can help you convert video into animation. Moreover, some of the discussed tools are easy to use and have a well-established interface, so even beginners can use these tools to animate videos.
Part I. What are the Benefits of Converting Real-Life Videos into Cartoon Videos?
Cartoon videos have many benefits over simple real-life videos. Have a look below to find some peculiar benefits to converting video to cartoon:
Many users love interacting with people but cannot show their faces on social media. For scenarios like this, you can convert your simple videos into cartoon videos so you can interact without showing your face. Moreover, you can also eliminate the risk of privacy issues.
Every social media platform has millions of accounts, but not all people know how to make cartoon videos. Thus, uploading a cartoon video of yourself makes your account unique and entertains others.
Videos can cost you a fortune, and it's not a good thing for the users. The video cartoon converters are mostly free or cost-friendly, so you can get high-quality videos on a limited budget. Moreover, wearing expensive makeup or going to a premium location for these videos is unnecessary.
With cartoon videos, you can deliver your ideas and express your emotions in an entertaining way. It drags you out of boredom, and not only making but watching the cartoon videos are also very fun.
Part II: Most Reputable Tools to Convert Simple Videos into Cartoon Videos
Now that you know about the preliminary benefits of cartoon videos, you must be looking for a video-to-cartoon converter online. In this section, you will discover the tech-savvy tools to help you in converting simple videos into cartoonize ones:
With the help of this video cartoonizer, you can create visually striking cartoon videos. With a few taps, you can animate your videos with optimized accuracy. This tool also offers you to select the type of cartoon from several options, including Barbie, 3D doll, and more. Other than this, you can also choose a customized emotion that you want to show in your video.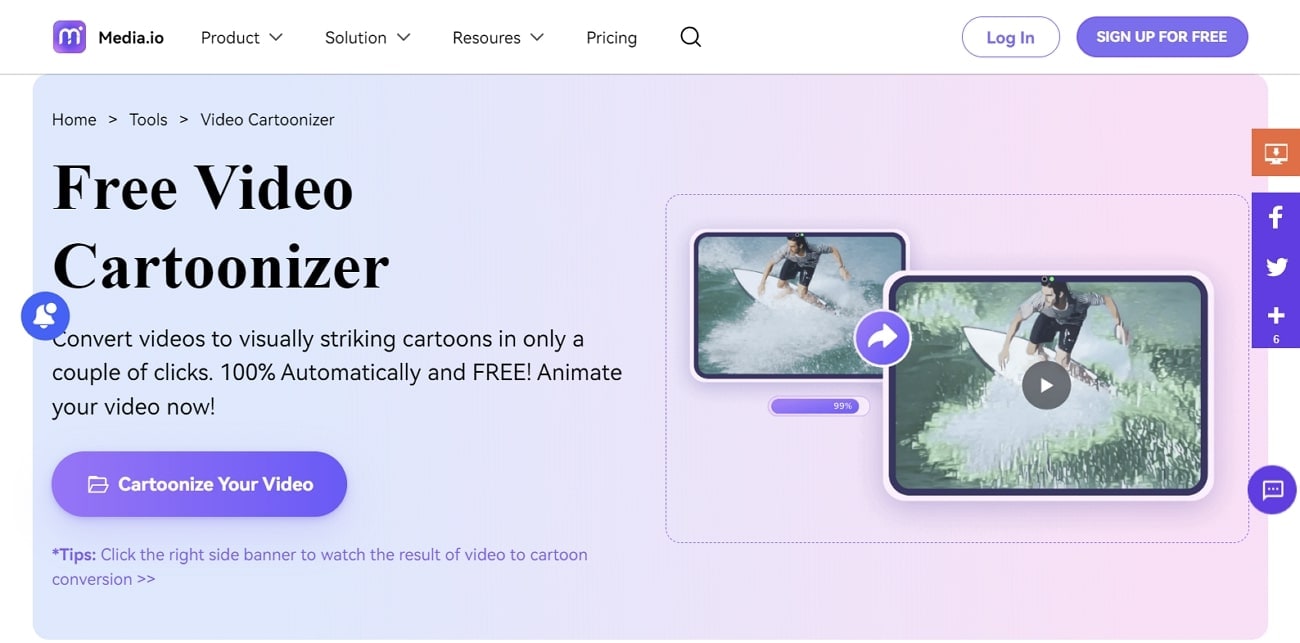 Above all, it supports a wide array of video file formats, so you will not face any format restrictions. You can also work on both photos and videos with Media.io – Cartoonizer. With this online based platform, you can cartoonize all types of videos, such as landscapes, pets, and more. It is famous for deriving desirable and stunning results, so you can also use it for professional purposes.
| | | |
| --- | --- | --- |
| Ease-of-Use | Cartoon Video Quality | Overall Rating |
| 4.95/5 | Excellent | 4.9/5 |
This online cartoon video plugin can convert any video into a cartoon. It comprises OFX and AE plugins which are responsible for leading to stunning outcomes. Moreover, you can also convert your videos into a sketch with several frames. There are several types of filters in it, such as classic, artistic, exquisite, and more. You can apply these filters to your videos to make them aesthetically pleasing.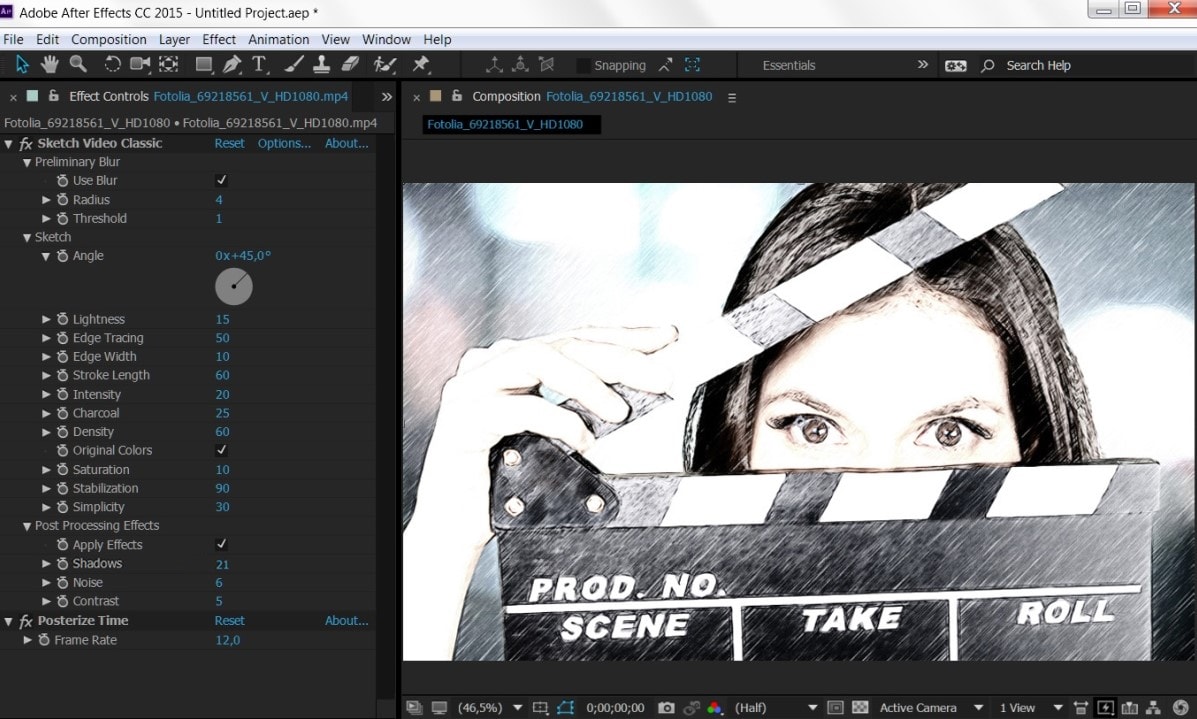 Not only personal, but you can also use this tool for professional purposes because it can make your projects more attractive. There are also several video editing plugins provided by AKVIS, such as airbrush, oil paint, charcoal, and more.
| | | |
| --- | --- | --- |
| Ease-of-Use | Cartoon Video Quality | Overall Rating |
| 4.4/5 | Great | 4.6/5 |
Melobytes video to cartoon converter app allows you to convert small videos into cartoons. You can upload your file in several formats, such as AVI, MP4, WMA, MOV, and more. Moreover, it can work on a maximum of 50MB video without any lag. Other than this, you can also trim the videos from both starting and ending points.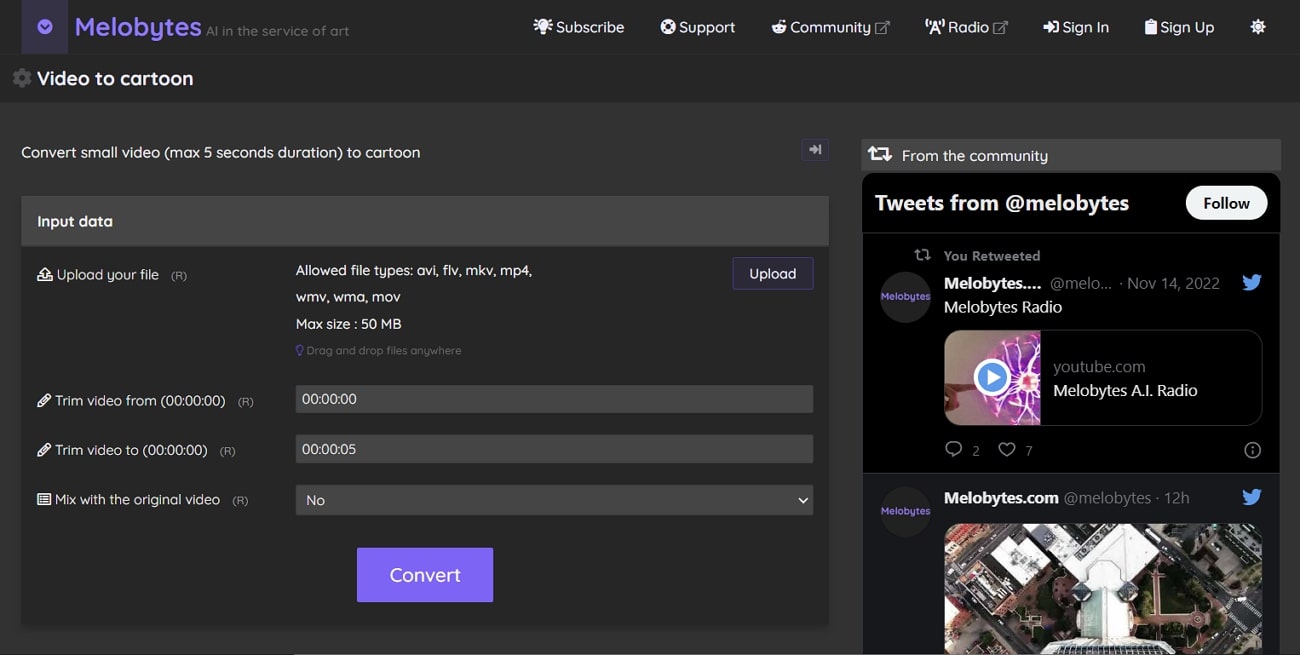 The interface of this tool is well structured, so you will not face difficulty while working with it. Furthermore, it has good processing speed, making it a reliable tool. There are also many AI solutions in it, such as AI images for the song, AI images to sound, and AI Random Stories.
| | | |
| --- | --- | --- |
| Ease-of-Use | Cartoon Video Quality | Overall Rating |
| 4.6/5 | Good | 4.3/5 |
With this video Cartoonizer software, you can cartoonize videos with a unique style. There are 15 great cartoon effects that can make your video more mesmerizing. You can also manage the output video size from the option of 4K, 2K, 1440p, 720p, and more. It also has a standalone program that can work without an internet connection.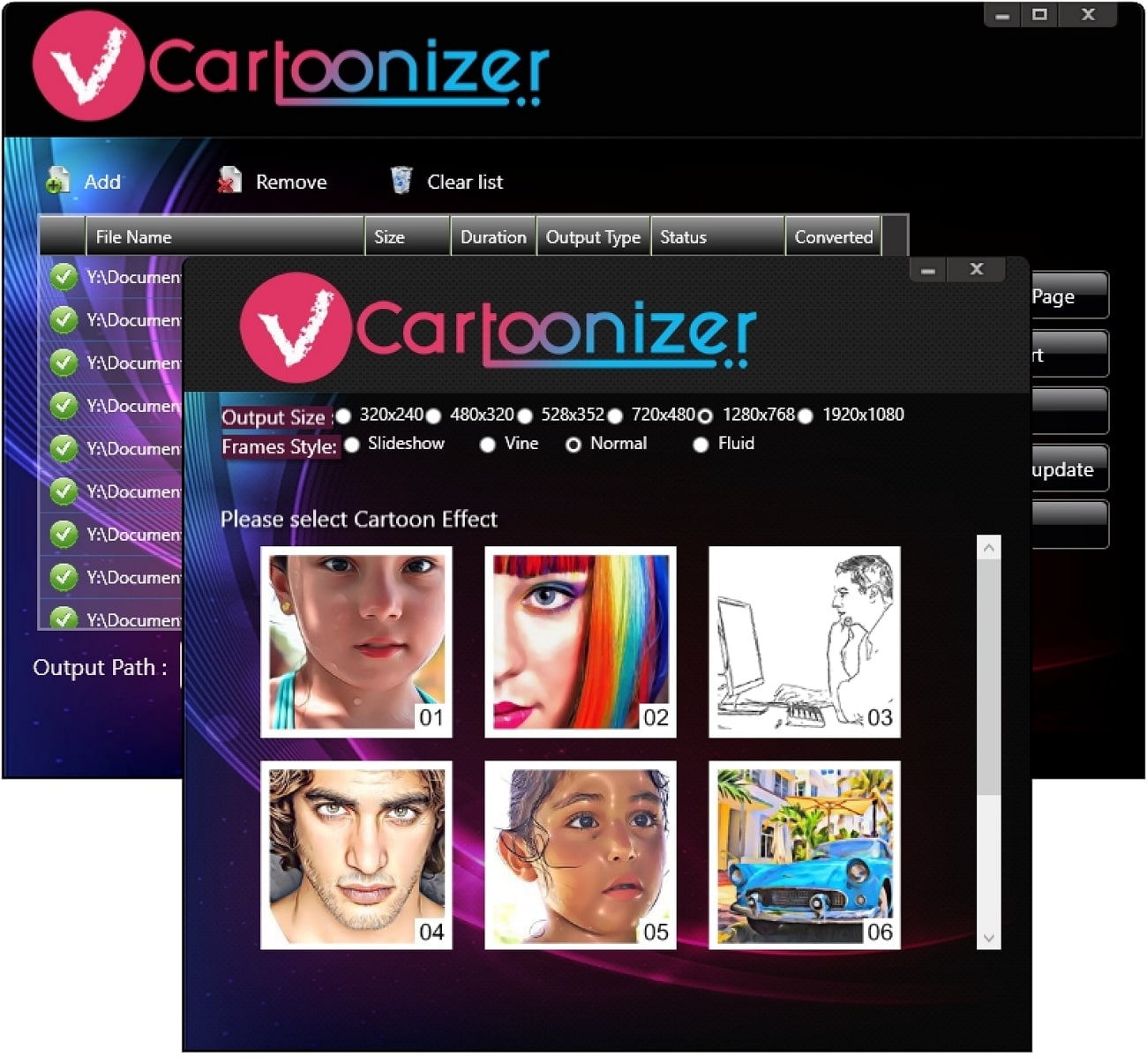 | | | |
| --- | --- | --- |
| Ease-of-Use | Cartoon Video Quality | Overall Rating |
| 4.6/5 | Great | 4.45/5 |
This tool also can convert videos into sketch cartoons instead of simple cartoons. It also supports various video file formats, such as MP4, AVI, FLV, and more.
aiTransformer online cartoon video converter allows you to convert every bit of a video into a cartoon. You can apply the cartoonize filters from frame by frame and keep the original audio intact. You can select the cartoon style of your choice. It can work on the 100MB video file, which is very convenient for users.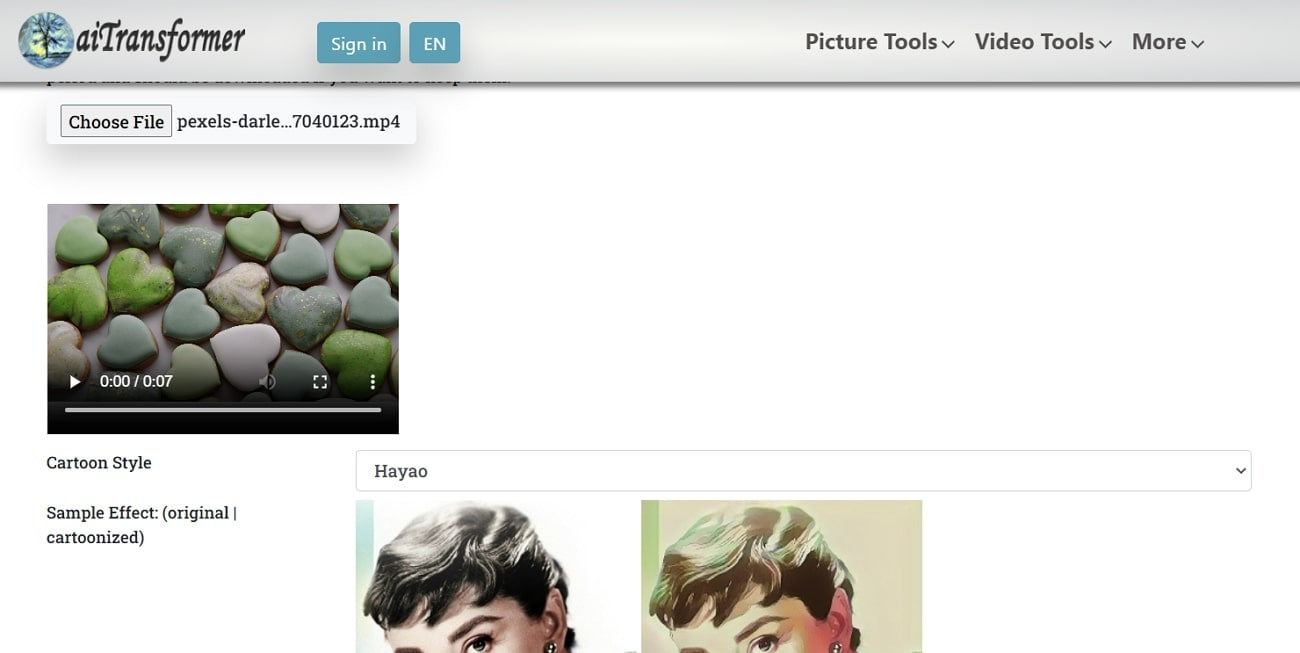 Moreover, it works with optimized encryption, so you don't have to worry about data privacy issues. You can also enhance the video quality and apply several types of filters to make it more eye-catching.
| | | |
| --- | --- | --- |
| Ease-of-Use | Cartoon Video Quality | Overall Rating |
| 4.6/5 | Good | 4.3/5 |