YouTube videos can now be downloaded directly to Android phones, but what if you want to save the video as an MP3 file and not spend a dime on it? We've compiled a list of some of the best YouTube MP3 Converter Android to make the process easier.
YouTube has enabled Android users to watch videos on their devices. There are no options if you want to download YouTube music to your Android phone. YouTube videos cannot be played as background music on Android. Without further ado, let's find out how!
Note: The content below is used only for explaining how to download and convert your video, public domain, and non-copyrighted video from YouTube. Please abide by YouTube Terms of Service.
Part 1. How to Convert YouTube Video to MP3 on Android for Free Without Apps?
Media.io is the best YouTube converter that works across multiple platforms, including Android, iPhone, Mac, Linux, and Windows.This online YouTube converter is very easy to use and removes any watermarks that may have been present on the original YouTube video.
You can convert videos from YouTube in various formats, including MP3, MP2, M4A, OGG, MP4, MOV, 3GP, MTS, FLV, and WebM. The best part is that Media.io allows you to customize video settings such as the resolution, playback duration, bit-rate, and codec, in addition to other customization options.
Main Features of Media.io YouTube Converter
Convert your favorite YouTube videos to MP3, MP4, MOV, MTS, 3GP, and more.
Prior to the download and conversion, you should trim any videos you find interesting on YouTube.
Use Dropbox to save the converted YouTube.
How to Convert YouTube Video to MP3 in Media.io?
Now, to convert YouTube videos to mp3 format onto an Android device, follow these simple steps:
Step 1: Copy and paste your YouTube URL and then visit Media.io YouTube Video Converter: https://www.media.io/youtube-converter.html,  click the link icon to paste the URL into Media.io.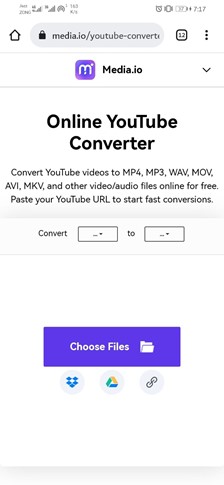 Step 2: Determine whether you need an audio or video output by selecting the appropriate format. In this case, let's select mp3 format.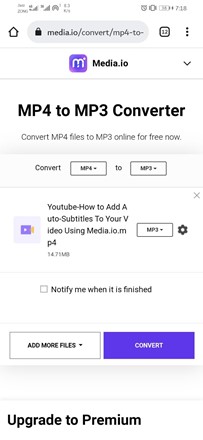 Step 3: Start the YouTube conversion process by tapping the Convert button. To save the converted files, you can either tap the Download or Save to Dropbox button.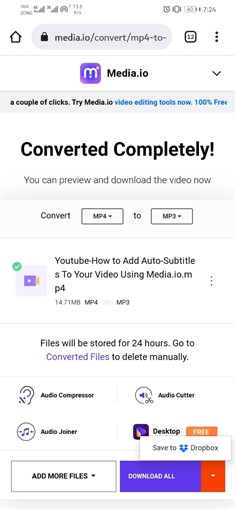 Part 2. How to Convert YouTube to MP3 on Android with YouTube?
If you were wondering whether you can convert your videos from Youtube to MP3, you can do so using YouTube itself. Follow the below step-by-step guide to doing the process on your own:
Step 1: Launch the YouTube app, and choose a video that you want to save it in mp3.
Step 2: Tap the Download arrow button under the video to save it in mp3. The MP3 file will be stored on your Android's internal storage.
Note: This download feature is limited to YouTube Premium users. You can save YouTube music videos to mp3 and then listen to them in offline mode.
Part 3. Best Free YouTube to MP3 Converter Apps for Android [Safe and Free]
YouTube to MP3 Converter is a website that allows users to convert videos found on YouTube into an audio format known as MP3.
You can convert videos by simply entering the URL of the YouTube video you want to convert and then clicking the button that appears as the conversion command. You will have the MP3 file in your possession in just a couple of easy steps.
Take a look at the following Android apps that can help you do so:
1. MP3Studio
Users can download and convert any video found on YouTube into various formats using MP3 Studio. These formats include MP3, MP4, WMV, MOV, and more. In addition to YouTube, it also supports Instagram, Facebook, and several other platforms. It allows you to download videos with a resolution of up to 8K, and the download speed is unlimited. You can download YouTube channels and playlists in their entirety.
MP3 Studio is the most effective and user-friendly YouTube downloader currently available. This YouTube downloader has many great features, including unlimited download speed, a wide variety of file formats to choose from, outstanding batch download capabilities, and a slick design. These features are just the tip of the iceberg.
How to Convert YouTube to MP3 on Android with MP3Studio?
Step 1: To watch videos on your preferred website, you only need to ensure that the program is active in the background.
Step 2: When you copy the URL for the video from your browser's address bar, MP3Studio will detect it on your clipboard and give you the option to either download the video or the audio track.
Step 3: You can also choose to switch to the app, paste the URL into the field, select the appropriate conversion options, and then click Download.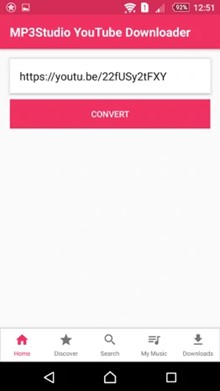 Pros
conversion into various formats
easy to use for the users
supports multiple downloads at the same time
Cons
problems with its private downloading feature
2. iTubeGo
Download content from YouTube using iTubeGo, which also can convert video and audio files to several different formats. It can convert audio files into various formats, including MP3, WAV, and AAC.
iTubeGo is capable of converting audio and video files to formats that are compatible with a variety of devices, including the iPad, iPhone, and Android-based devices. iTubeGo includes a private video mode that allows users to encrypt the folder containing their downloaded video and audio files for added security. It comes equipped with its web browser.
How to Convert YouTube to MP3 on Android with iTubeGo?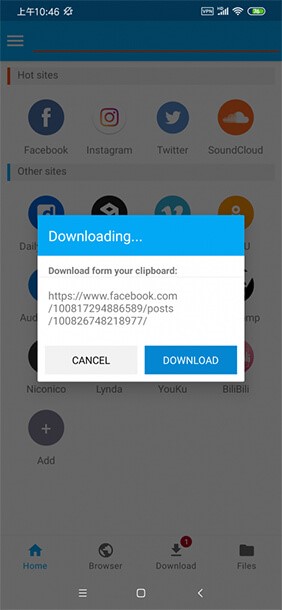 Step 1: Open iTubeGo on your Android device and search for the video that you wish to downalod.
Step 2: iTubeGo's built-in browser or the integrated search option that uses Google search can be used to find the link.
Step 3: Press the Download icon in the application and select the quality of the video.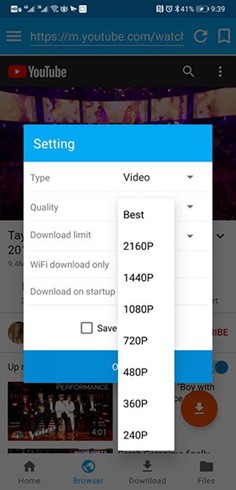 Step 4: Choose MP3 as the output format and the desired bit-rate from the drop-down menu. A bit-rate of 320 kbps is supported by iTubeGo.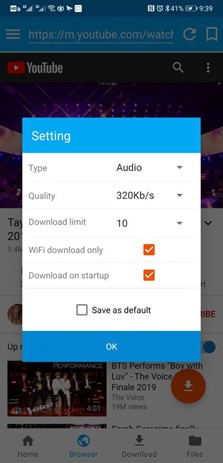 Step 5: The file will be saved to your device after you select the resolution and file type.
Pros
allows editing like cutting the videos
batch downloading and processing
supports 8k and 4k
Cons
quite expensive for budget-users
3. Vidmate
If you want to convert videos from YouTube to mp3 on an Android device, you should also consider the fantastic app called Vidmate. Vidmate is an app that allows users to watch and download media files of the highest possible quality.
Vidmate is a fully equipped and functional app. This mobile application gives you access to more than a hundred websites from which you can stream any one of thousands of songs or videos.
How to Convert YouTube to MP3 on Android with Vidmate?
Step 1: Download the app from the Vidmate website, then install and run it after it has been downloaded.
Step 2: After it has opened, click the Get Started button to access the primary user interface.
Step 3: You can navigate to any website you want to download using the program's main interface.
Step 4: Once you have located the desired video, you can download the YouTube mp3 onto your Android device by clicking the floating download icon on the interface.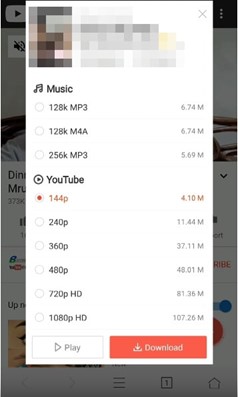 Pros
allows you to rip audio
download video in the desired quality
batch downloading available
Cons
download the app from an unknown source
Part 4. Limits of Using Android YouTube to MP3 Converter Apps
To use an Android Video on youtube and an mp3 downloader on your Android smartphone could occasionally be satisfying, but doing so is associated with a significant number of risks or drawbacks, some of which are known while others are unknown.
The applications, unfortunately, stop functioning while downloading necessary files, and you will need to begin the process from the beginning.
The vast majority of these YouTube downloaders are not compatible with Apple's macOS, Microsoft's Windows, or Apple's iOS.
Sometimes the quality of the download turns out to be bad or poor.
In-app purchases rather than features that aren't useful and ads.
If you download these apps from an untrusted source, you are exposing your device to the risk of being infected with malware and opening the door for unknown sources to access the files stored on your device.
Some of these apps do not allow users to access the downloaded files using the file manager on the device.