Retouching photos has shaped modern understanding of the medium. Picture-taking pressure is universal. Everyone wants praise for their ability to capture dramatic, genuine moments. Post-processing may bring your photos nearer to what you envisioned. Some users claim that cropping distracting background elements in images helps them make their point, protects their privacy, and focuses on the primary issue.
Cutting-edge photo editors today are almost indistinguishable from their ancestors from only a few short years ago. Thanks to hd background remover, tasks that used to take hours may now be accomplished with a single click without losing the photo's quality. We have collected a list of the best hd background removers available online since now is the best time to improve your photo editing software.
Part 1: What is 4K/HD Images?
A high-definition (HD) picture is a shooting setting on digital cameras that creates bigger, broader, sharper, and more distinct images due to an increase in pixels. To be classified as high definition, a picture must contain at least 720 pixels and 1080 progressive movements to reduce blurring. It is also possible to capture high-definition video and HD images on specific digital cameras.
High-quality photos are also more straightforward to edit since the picture editor deletes pixels rather than creates them. Web images often demand a lower ppi; however, this varies depending on your working device. The resolution depends on the definition, but as a general rule, the bigger the screen, the lower the quality.
Part 2: Useful Tips For Removing Background For 4K/HD Images
This article includes the top free tools for removing background clutter. You may extract a photograph's background using one of these apps. If you're seeking a personal application or tool, try them to choose which one suits you best.
In light of this, the following are some helpful ways to remove bg hd background:
Choose the best background remover (online websites or apps).

Consider using online websites or apps that are specifically designed for removing backgrounds from 4K/HD images.

Must support all image formats, specifically 4K or HD.

Ensure that the background remover you choose supports all image formats, including 4K or HD.

Simple to use but highly accurate.

Look for a background remover that is both simple to use and highly accurate. You want the process to be effortless, yet the results to be precise.
By following these tips, you can choose a background remover that best fits your needs for 4K/HD images. In the next part, we'll explore some of the top recommended background removing tools.
Part 3: Top 5 4K/HD Image Background Remover
It has always been challenging to deal with images if you have a graphic design background. On the other hand, a clean, pleasing appearance may be made without any special photo-editing abilities or artistic sense. Isolating the subject from the background is essential for striking photographs.
Listed below are websites that allow you to quickly and easily remove an hd image's background without requiring you to create an account or log in.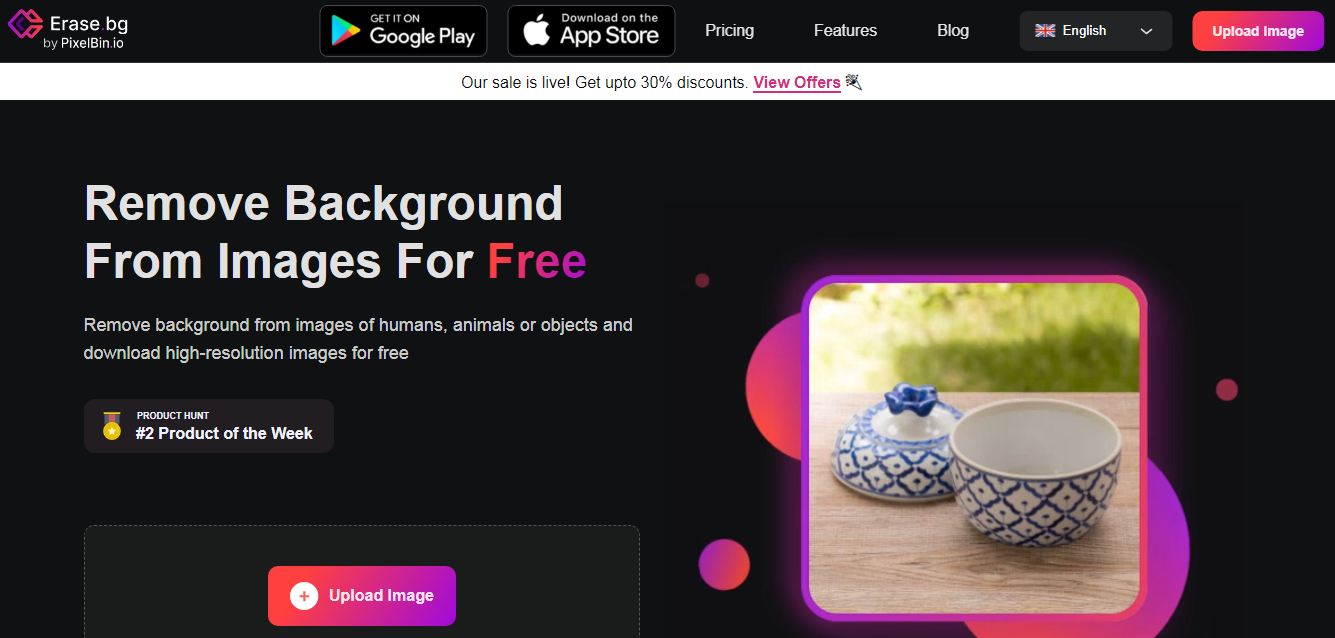 This online tool offers an easy-to-use interface and high-precision results. Simply upload your 4K/HD image, and Erase.bg will automatically remove the background. This tool supports various image formats and can be used for free with limited features, or with a paid subscription for unlimited access.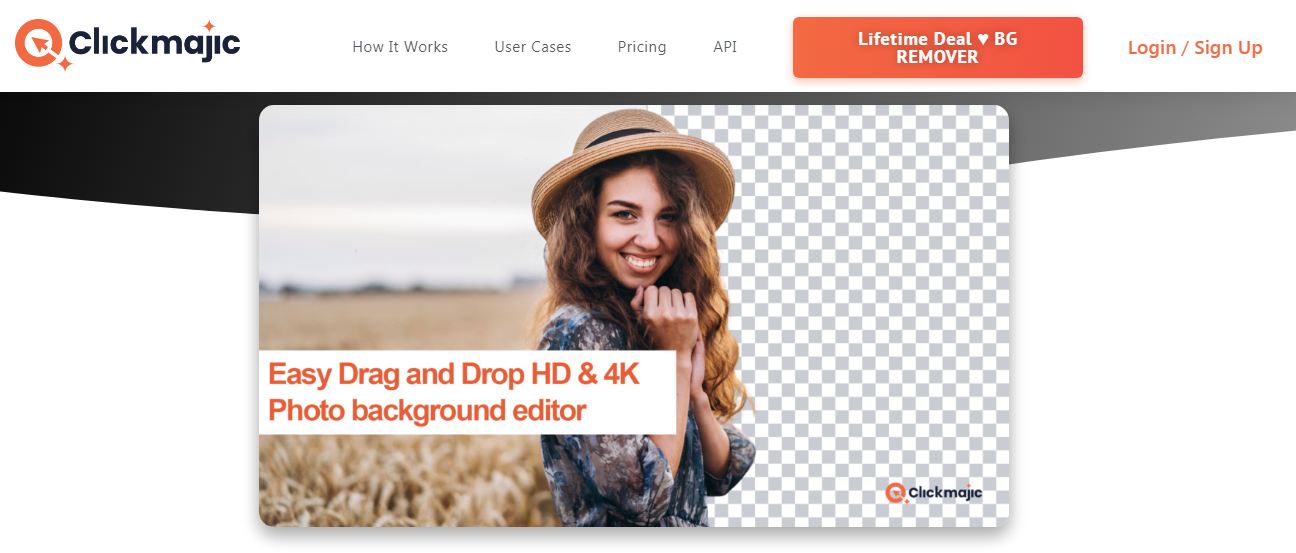 This cloud-based platform offers a range of features for removing backgrounds from 4K/HD images, as well as for creating graphics and animations. With its simple drag-and-drop interface and a wide range of editing tools, Clickmajic is a great choice for anyone looking for an all-in-one solution.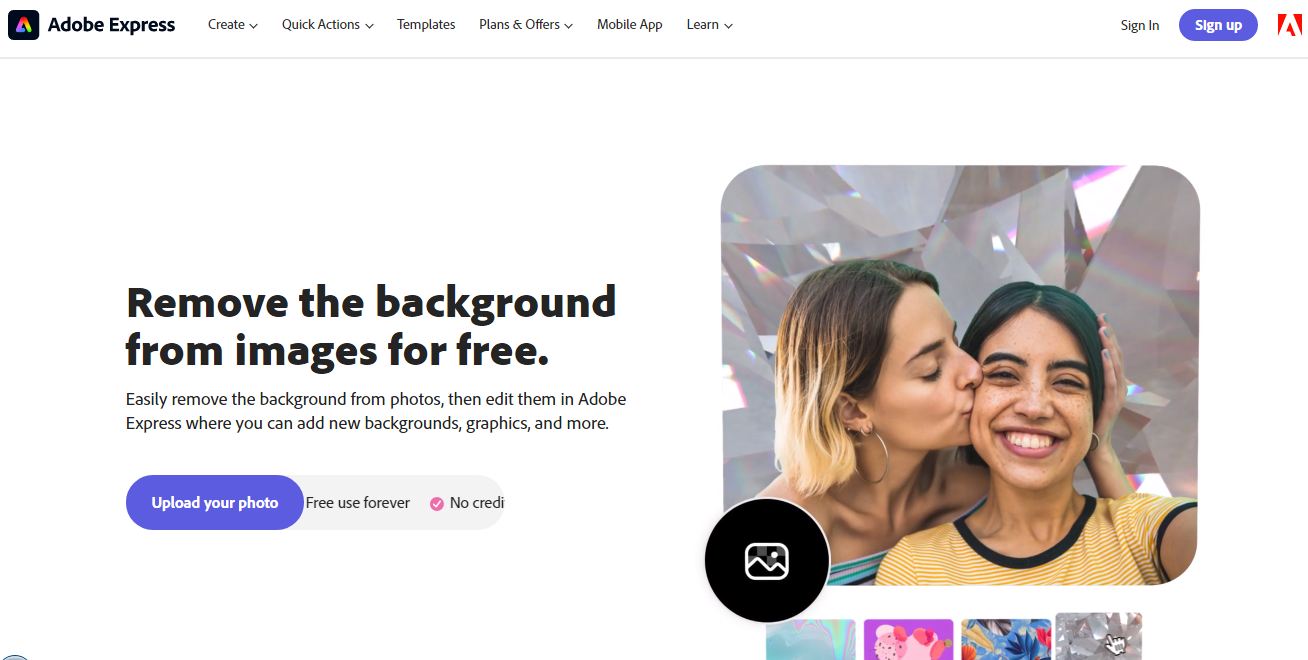 As part of the Adobe Creative Cloud suite, Adobe Express is a powerful tool for removing backgrounds from 4K/HD images. With its advanced features, this tool is ideal for professional photographers and graphic designers. While it can be a bit complicated for beginners, Adobe Express offers a wide range of editing options for fine-tuning your images.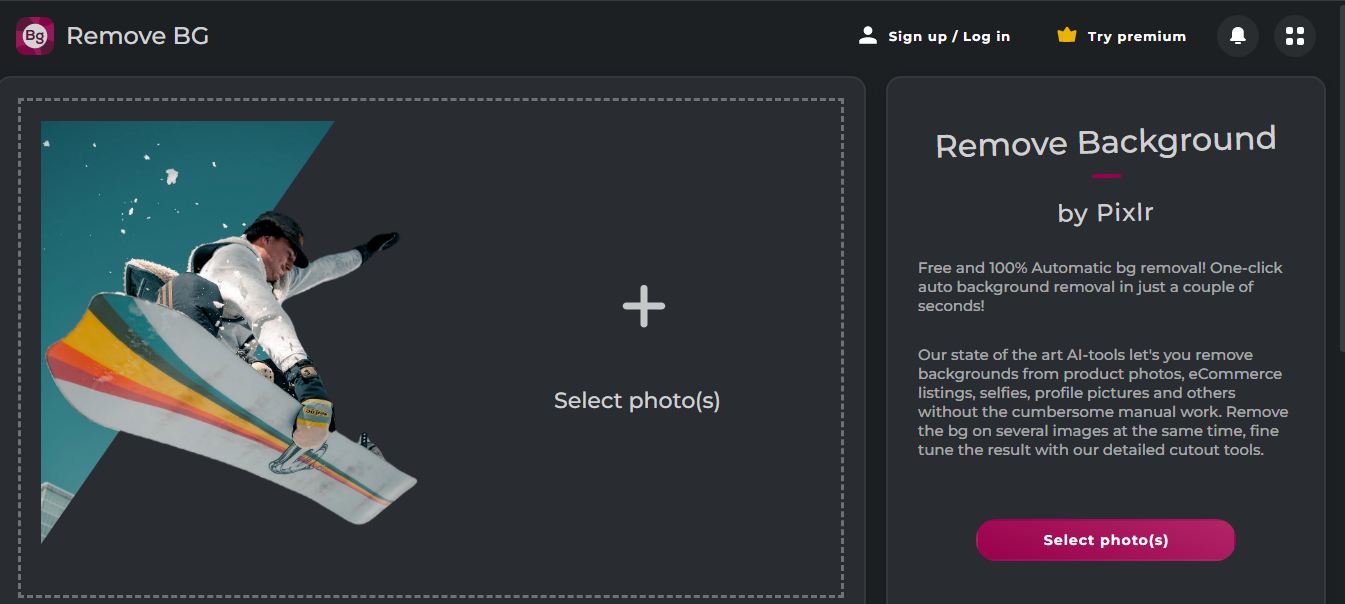 This online image editor offers a range of tools for removing backgrounds from 4K/HD images. With its intuitive interface, Pixlr is a great choice for anyone looking for a simple, yet effective solution. You can choose from a variety of editing tools, including a magic wand for selecting and removing background areas, and a cloning tool for duplicating parts of your image.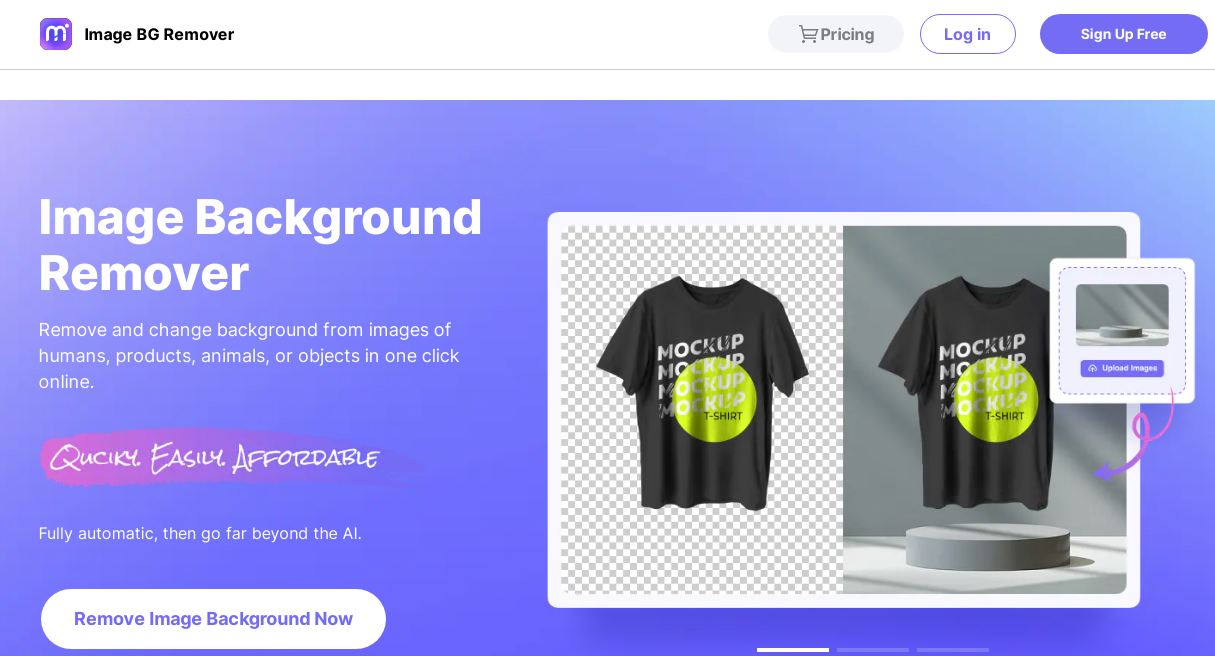 This online tool offers a simple and straightforward approach to removing backgrounds from 4K/HD images. Simply upload your image and use the slider to adjust the level of transparency for the background. Media.io is a great choice for anyone looking for a quick and easy solution, and supports a variety of image formats.
With these top 5 background removers, you can easily remove the background from your 4K/HD images and achieve professional results. Whether you're a beginner or a professional, you're sure to find a tool that fits your needs and your budget.
Part 4: How To Remove Background For Images: Step-By-Step Guide
Removing the background from 4K/HD images can be a time-consuming process, but with the right tool, it can be quick and easy. Media.io is an online background remover that offers a simple and straightforward approach to removing backgrounds from your images. In this step-by-step guide, we'll show you how to remove the background from your 4K/HD images using Media.io.
Step 1

Go to the Media.io website. Click "Upload Image" and select your 4K/HD image.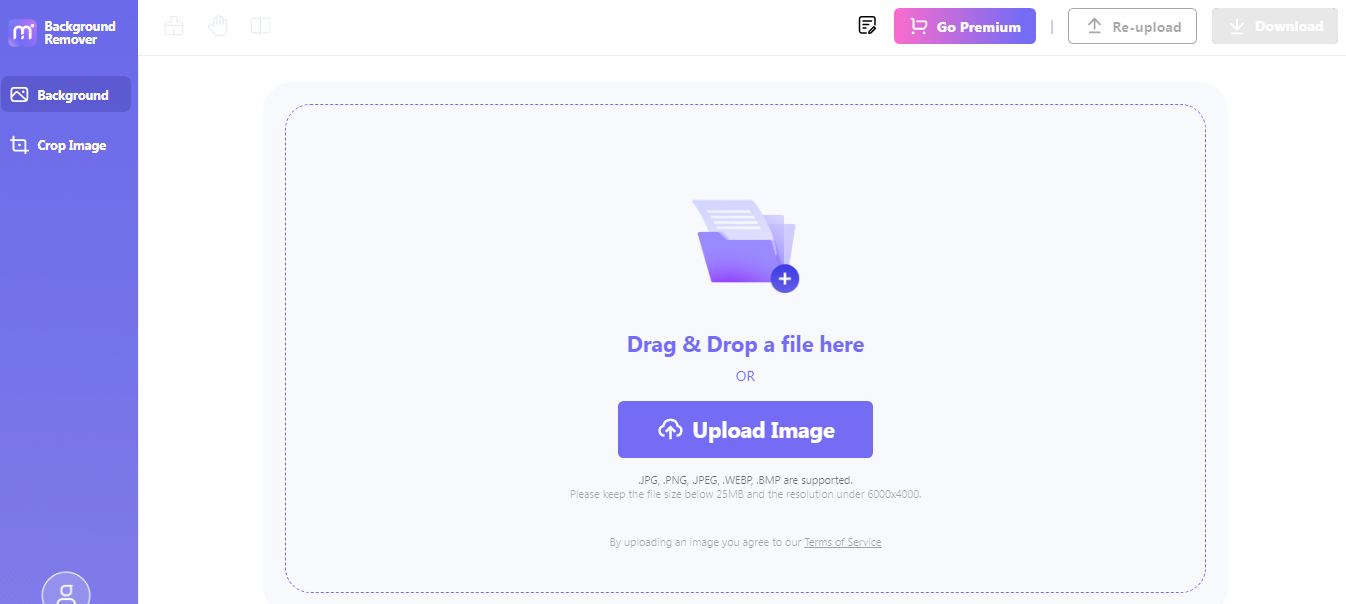 Step 2

Wait for the online tool to remove tha background of your image.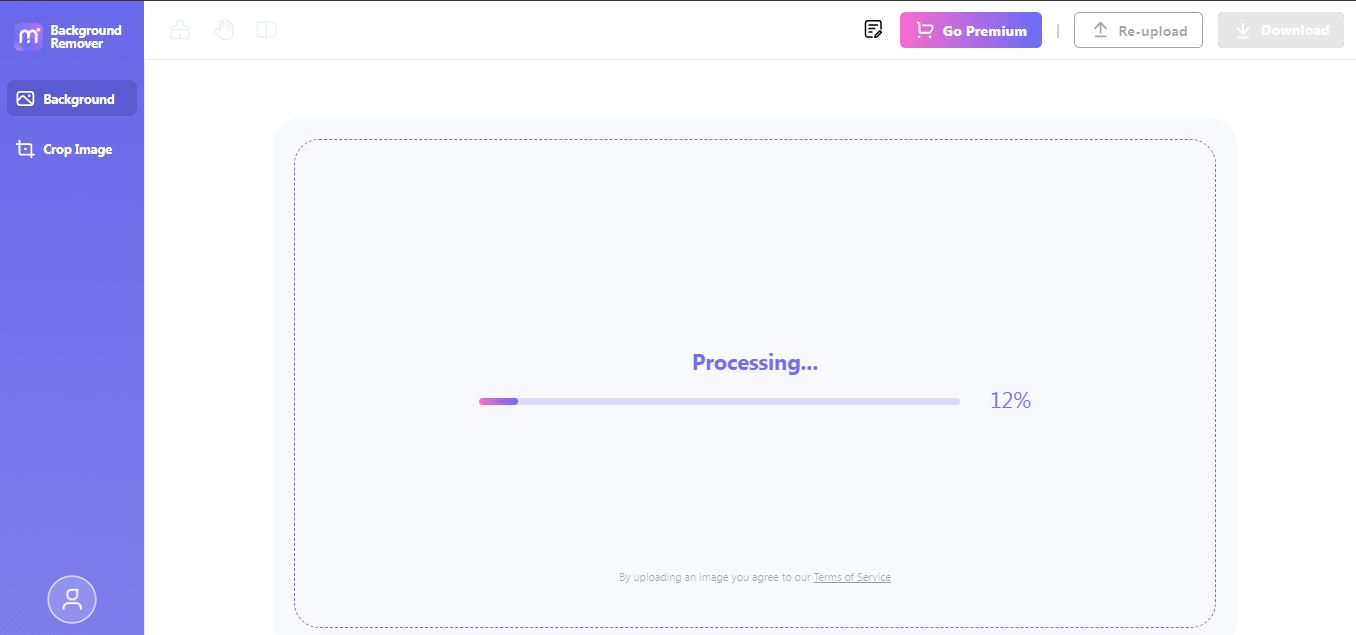 Step 3

You can crop your image or add some background.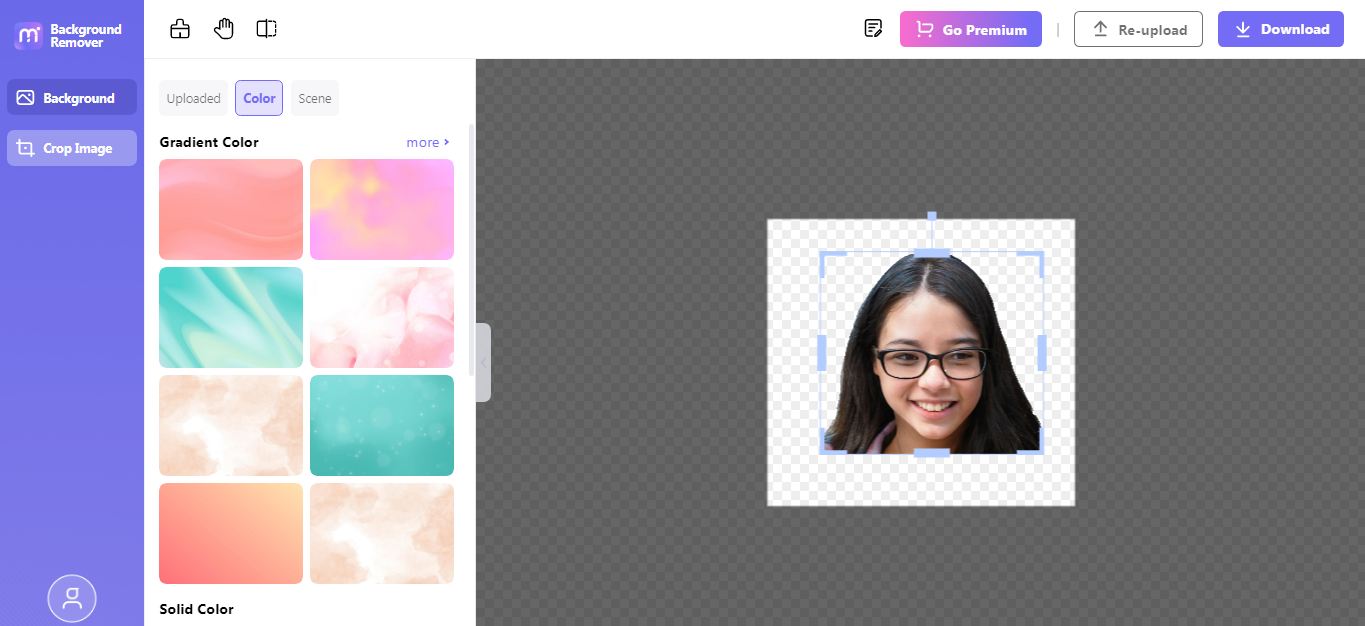 Step 4

Click "Download" > "Free Download" when you're done editing.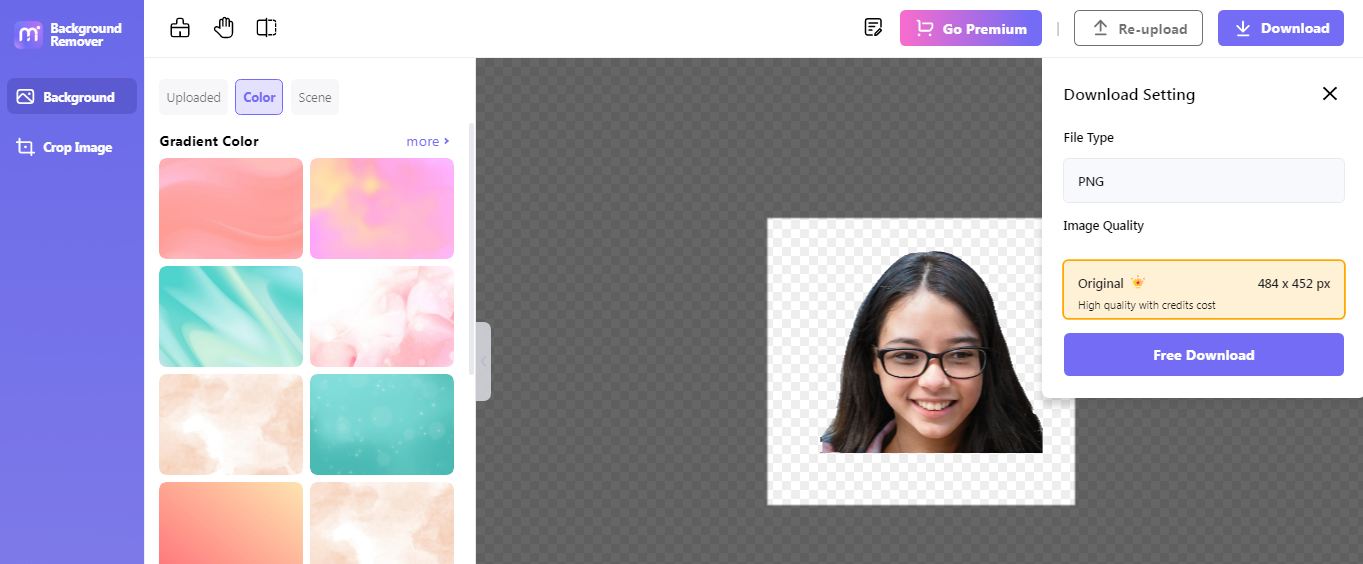 That's it! With just a few simple steps, you can easily remove the background from your 4K/HD images using Media.io. This tool offers a quick and easy solution for anyone looking to remove backgrounds from their images, no matter their level of experience.