A screen recorder for YouTube is like an advanced version of a screenshot letting users capture YouTube videos precisely as it shows on the screen. A YouTube recording app does not display the activities that happen on the camera, but straight from the computer's or mobile phone's interface. Such YouTube screen capture tools are crucial for YouTube capture, coming up with on-screen demonstrations, capturing gaming moments, and creating tutorials.
This guide is going to take you through the best video recorder for YouTube that has been availed out there. It will introduce quality YouTube recording software that runs well on Windows and Mac, including the top screen recorder for YouTube free.
Part 1. 5 Best Screen Recorder for YouTube Video for Windows
Letting users view what you see straight from your screen is an effective way to share favorite videos from YouTube. However, how do you screen record on YouTube? There is plenty of software that does so, and hence, you will have to get quality ones among them all. The following are the top tools to help you record video from YouTube Windows 7, and other later versions.
URL: https://filmora.wondershare.com/screen-recorder/
Price: $29.99
Main Features:
Annotation support:

With this YouTube screen recorder, users have the platform to not only record screen for YouTube video but also incorporate elements such as texts. This is critical for enhancing the learning experience of the viewers.

Feature-rich editor:

Filmora Screen Recorder is equipped with a variety of crucial editing capabilities that are helpful hence making it a top choice among the screen recorders your tubers use as it helps them edit captured videos faster and efficiently.

Picture in Picture (PIP) support:

This video recorder software for YouTube is equipped to incorporate other external photographs or videos from the ones uploaded from YouTube. Hence, users get a platform to add another image or video from the main one effectively.

Multi-tasking:

Filmora Screen Recorder can record a video from the webcam and screen simultaneously. When the live screen recorder for YouTube is bundled with that of the webcam, the recordings will be efficient.

Format support:

This tool is also more equipped for screen recording on YouTube as it supports users to import over 50 file formats while supporting the exporting of files to a wide variety of forms.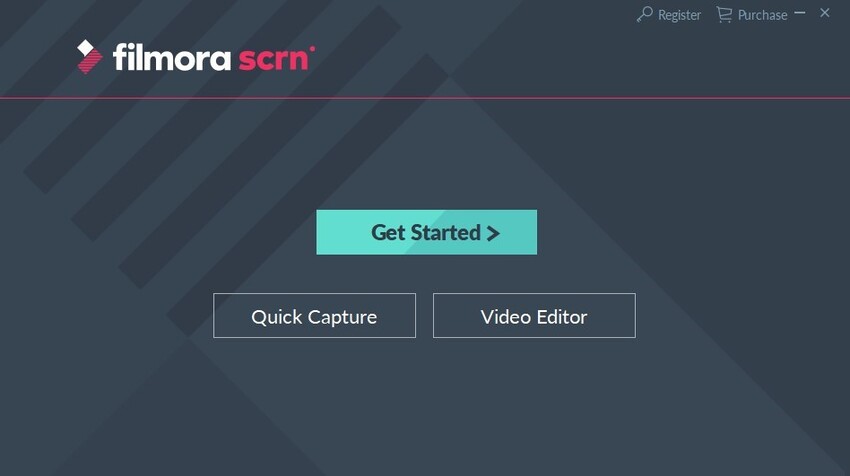 URL: https://icecreamapps.com/Download-Screen-Recorder/
Price: $29.95
Main Features:
Display:

The program has simplified the process of recording YouTube videos on computers with its easy to use display, which is simple even for the new users to interact with.

Slideshow creator:

the program's slideshow maker is equipped to enable users to come up with excellent presentation fast and effectively.

All-rounded screen recorder:

This tool has simplified screen recording on YouTube as it lets users take screenshots or to either record the entire screen or some selected parts

Broad device support:

This YouTube recording studio runs well in popular devices like Windows, Android, and Mac. Hence, you can get to use the tool to perform tasks no matter the device you are using.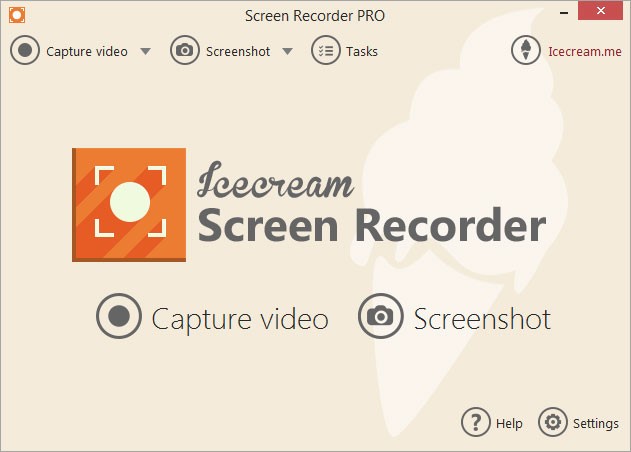 URL: https://www.freescreenrecording.com/
Price: Free
Main Features:
Customizable screen:

The program has the ability to either record the whole screen or part of it. This will ensure that you use a YouTube rec that will only output the desired parts of the screen.

Voice recorder:

This video recording software for YouTube can enhance tutorials by allowing the users to add a voice through a microphone.

Great editor:

This tool possesses a great editor that will not only solve the task to record screen for YouTube videos but also output quality videos. You can use this tool to do away with background noise, heighten the output videos, and doing away with unwanted parts.

Sharing:

This feature is great, especially to users who wondered how to record Minecraft and upload it to youtube. After you have finished working with the program, you can upload the video directly to YouTube by using the availed button.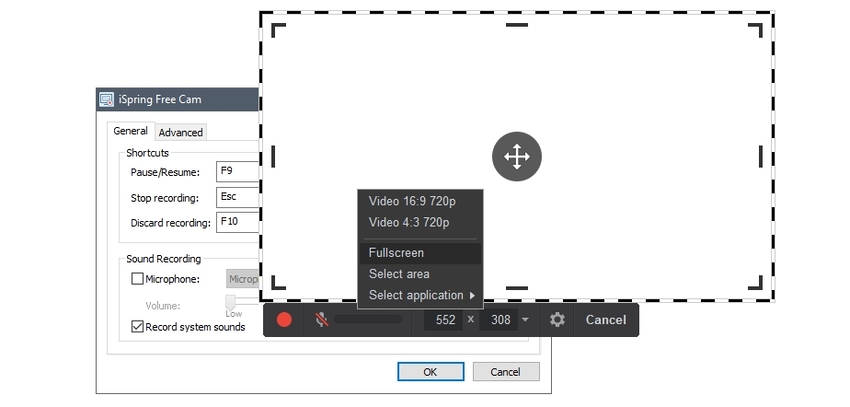 Price: Free
Main Features:
Sharing:

After you have managed to capture YouTube videos with the program, users can share them with a wide variety of platforms and social sites such as email, Tumblr, Reddit, Twitter, and LinkedIn.

File uploads:

Users can upload files to the program through a wide range of forms. This can be done either through giving the URL link, drag and drop, paste, upload from the clipboard, and upload folder, among others.

Region capture:

This YouTube video recording software will help you to capture either the whole screen or some parts of it. Getsharex captures part of the screen through rectangle, ellipse, or freehand.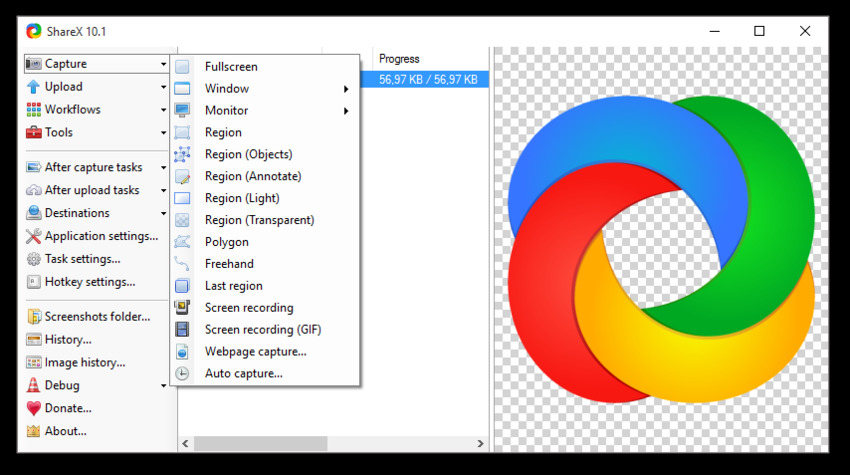 URL: https://www.winxdvd.com/youtube-downloader/
Price: $29.95
Main Features:
Quality:

WinX can record YouTube Livestream in its original UHD quality, or HD. Thus users can be sure of obtaining high-quality files.

Wide-format support:

Other than helping those who want to learn how to screen record on YouTube, users can still record videos from a wide range of websites such as MTV, Facebook, and Dailymotion, among others.

Uses low resources:

This face recorder for YouTube is designed to run well, even on PCs with limited resources. WinX is optimized to reduce the level of network bandwidth.

Resolution flexibility:

One of the reasons why this tool falls within the best recording software for the YouTube span is because of its capability to save MP4 videos in different resolution sizes like 4096*2160, 3840*2160, 1920*1080 and 1080*720.
Part 2. Top 5 Mac Screen Recorder Software for YouTube
It is pretty simple to learn how to record a YouTube video on mac, primarily when you use the right tool. While the cost and inbuilt functionality may be different, the video recorder for YouTube does all possess unlimited recording time, cut and paste options, and adjustable video frame features. Below is the top video recorder for YouTube that has been designed for Mac devices:
URL: https://www.media.io/video-converter-desktop.html
UniConverter is a high-quality tool that will enable you to record screen to YouTube at a sparkling speed that's 30X faster than that of any other program, and without causing any loss in quality. This program has simplified the whole process on how to record a video on a laptop and in desktop enabling users to come up with outstanding content for YouTube.
Wondershare UniConverter
· One of the easiest Youtube recording apps for beginners who are want to edit a wonderful Youtube video.
· There have more than 1000+ video format could convert, such as Youtube format, Facebook form, MP4, AVI, and others.
· It allows you to transfer videos from computer to iPhone or Android mobiles without using iTunes.
· Using UniConverter Toolbox function, includes convert images, create GIF, burn CD, rip CD, cast to TV, and fix Meta tags with just a few clicks.
· UniConverter supports trim, crop, add effect, add watermark, add subtitles, and flip features.
URL: https://www.4kdownload.com/products/product-videodownloader
This program can be ideal for users who want to screen record on YouTube. 4K Video Downloader can effectively download both high and long videos, making it be among the top alternatives when looking for YouTube video recording software.
Pros:
Can download the entire YouTube playlist
Retains the video quality.
Con:
Only records from YouTube.
It is slightly too costly.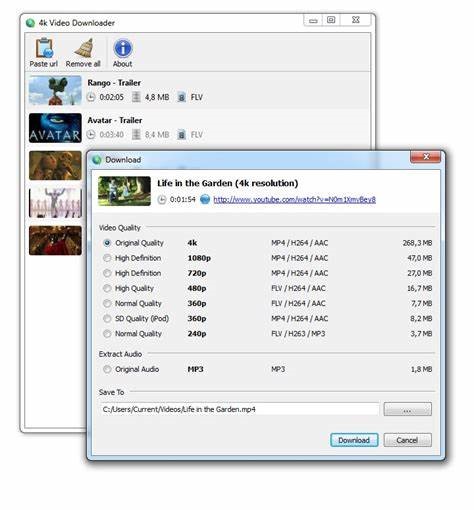 URL: https://www.any-video-converter.com/products/mac_video_converter_freeware/
Any Video Converter is free software that performs exemplary in Mac devices. Over time, it has proved to be exceedingly helpful for users wondering how to screen record on YouTube with sound. The primary function of this application is format conversion, supporting more than 100 inputs and over 200 outputs without any loss in quality.
Pros:
Multilingual software.
Equipped with different modes for recording either video or screen.
Con:
It has so much ads.
Its user interface is not intuitive.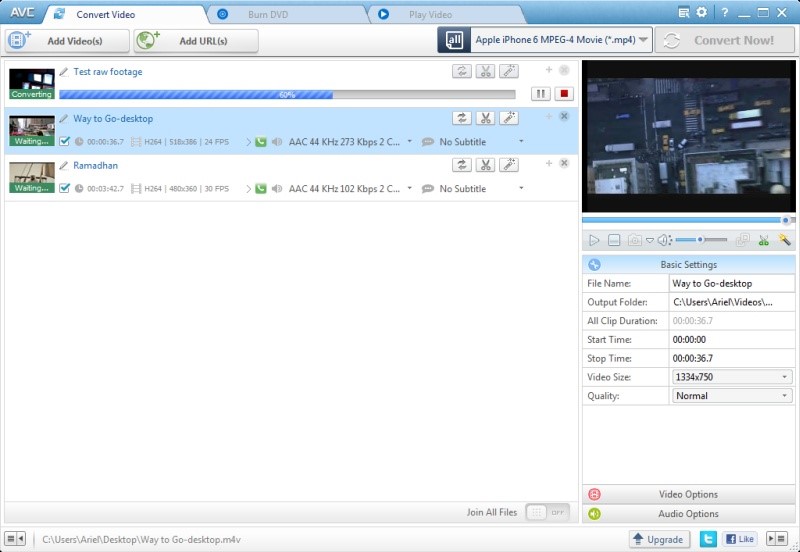 URL: https://support.apple.com/quicktime
Are you looking for an application that is a tremendous live screen recorder for YouTube? QuickTime Player is a top tool that will help you share with others how to do something on the screen in Mac devices. This tool lets its users recorded either some selected parts of the interface or the whole of it.
Pros:
It is free.
Easy to use for both beginners and professionals.
Con:
Limited in terms of screen recording tool and features.
Poor for recording gaming as it outputs low quality files.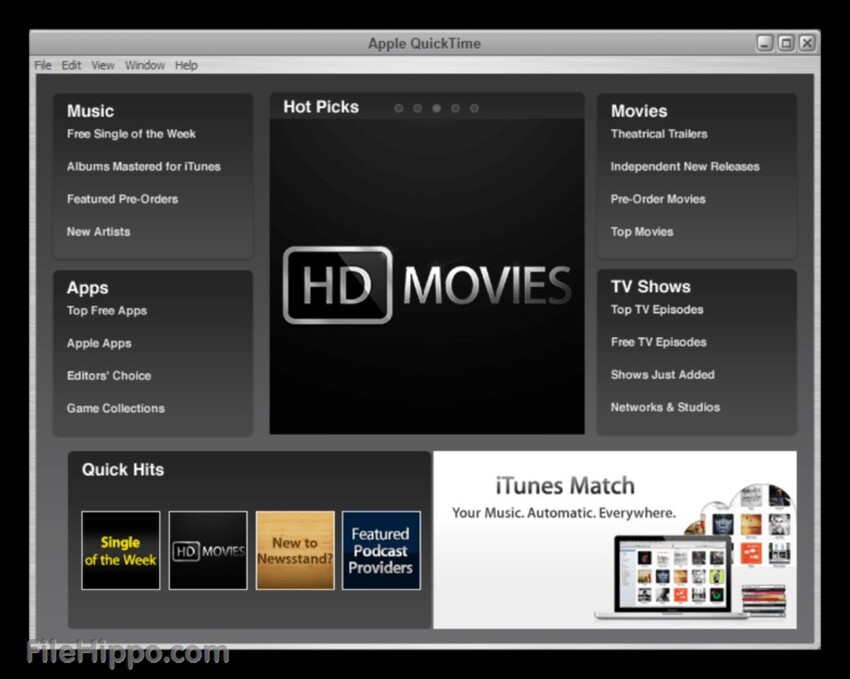 URL: https://screencast-o-matic.com/home
Getting to know how to record a YouTube video on Mac should not always be an uphill task or cost too much. Screencast-O-Matic is committed to simplifying the whole that process at an affordable price. The program has availed efficient yet straightforward tools to help your tasks get done with ease.
Pros:
It records video shooting and performs editing in real time.
It has an online version hence no need to download the setup.
Con:
Outputs low quality files.
Performs poorly when dealing with large files.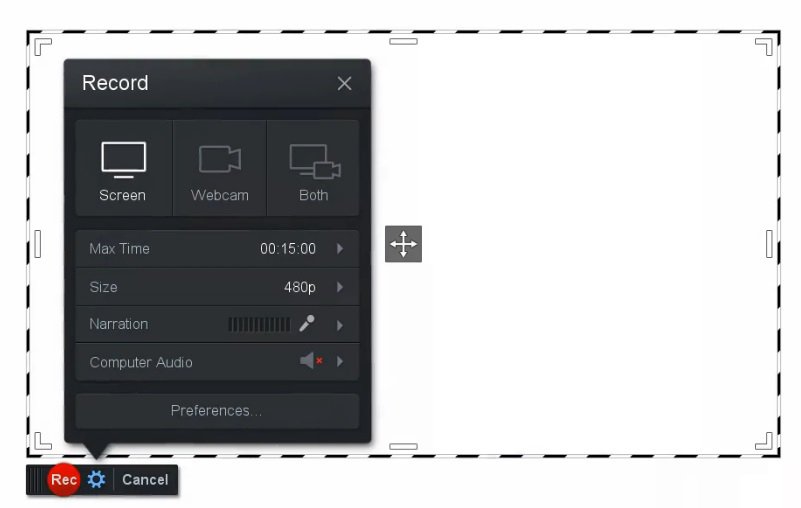 Summary
Each of the YouTube recorder apps possesses different features in terms of ability to share the recorded video directly from the program, saving the files in various formats and knowledge to support contents from outside sources such as on webcam. The main thing is that a user should be able to opt for the right tool that will enable him/her capture YouTube videos with extreme ease and efficiency.
If you still want to try Wondershare UniConverter for the record a Youtube video, here is a second chance for you to free download.