What is the best method to add music to video free of cost? I wish to create video content and share it on my social media accounts, but how do I add music to a video for free. What is the best free video maker with music?
Video streaming platforms are getting popular in recent times. Most people resort to watching videos to seek information or receive entertainment to pass the time. However, suppose the video is lengthy and doesn't have any attractive background music. In that case, the entire watching experience could become dull for the user. If you describe something or stream a podcast, it is vital to add music to lighten that video's tone. For that, you need a helpful app to add music to the video.
This post will share the relevant information on the top apps adding free background music for video editing. Additionally, we will discuss how to add music to videos for free in easy steps.
Part 1. Best Free Video Makers with Music in 2023
Here, we will disclose the most powerful features of the ten best free video makers with music. Moreover, you will know the advantages and disadvantages of using such apps. Let's start to take a look at these amazing apps together!
Media.io is an online music video maker that lets youadd music to video instantly. The app's interface is simplistic. You can quickly add various styles of music or your recorded narrations to the uploaded video. Add fade-in and fade-out audio effects at your will. Additionally, it compromises more editing features like vocal remover, music visualizer, subtitles, texts, rotating, resizing, elements to enhance the final visuals.
Pros:
Super convenient to operate.
Export HD video at no cost.
No watermark, ads-free.
Various formats support.
Cons:
(Media.io also has the fabulous AI Music feature that allows you to generate a wide range of music types with the mood, style and duration to your satisfaction.)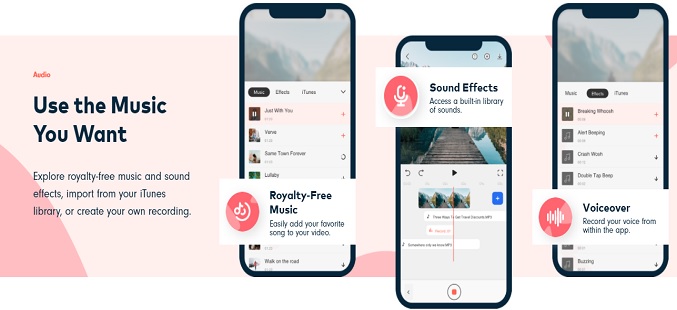 When it comes to accessing every advanced and basic video editing utility on an Android/iOS device, VivaVideo is the go-to application for all users. It offers a vast music library that you can feature in your video to attract more viewers. Moreover, it enables you to add built-in sound effects or custom-made voice notes without any hassle.
Pros:
It is simple to use.
The pro version supports 4K video editing.
Cons:
It can pixelate the images added to the video.
It takes up more storage space。
The app keeps on crashing during video processing.
There is some issue with the cropping function.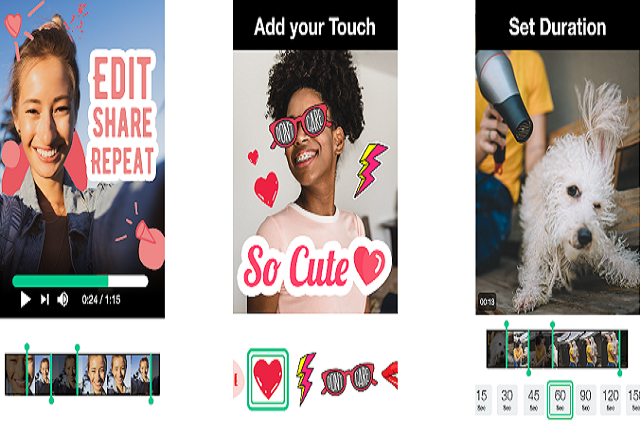 Apps like Magisto Video Editor make it easier for beginners to manage their video's presentation by adding music or applying other effects. You can import music from the app's library of licensed songs and tones. Magisto is accessible on all modern versions of Android and iOS. It offers you to use ready-made templates, customize the video's fonts and cut/trim/reorder the clip.
Pros:
Magisto's built-in AI makes video editing convenient.
The app uses FFmpeg, which means it supports almost every video format.
Cons:
It lets you edit only 10 minutes' worth of video at a time.
It is hard for users to cancle the Subscription. And Users can not get the promptrespond.
The themes are heavy-ended.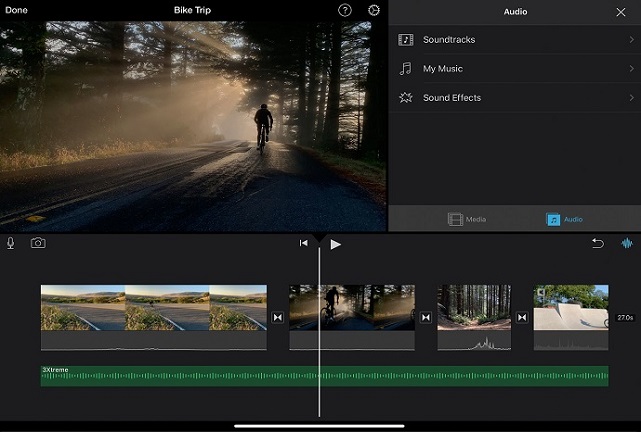 iMovie is a product of Apple that lets you customize their videos and offers to attach songs from the device's music library. The intuitive app has various transition and sound effects at its disposal, which you can use at any time. Moreover, you can adjust the video's speed and background at will.
Pros:
Free of cost.
Supports 4K videos.
User-friendly interface.
Cons:
Only compatible with iOS devices.
There are limited editing features.
A small number of built-in soundtracks are available.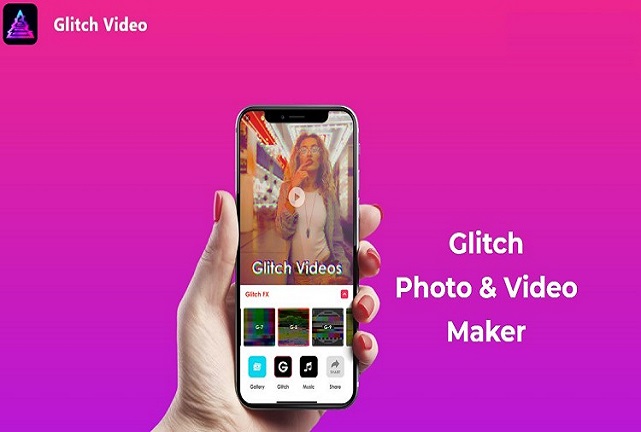 If you wish to get your hands on beautiful effects, themes, and templates for your video, try using GlitchCam editor for iOS devices. You can record your video using the app and add music afterward to enhance its presentation. Moreover, it provides an opportunity to share the edited clip straight to social media platforms, saving time.
Pros:
The customer support is quite responsive.
A wide-ranging variation of themes is available.
Cons:
It is not available for Android users.
Several filters are not available for free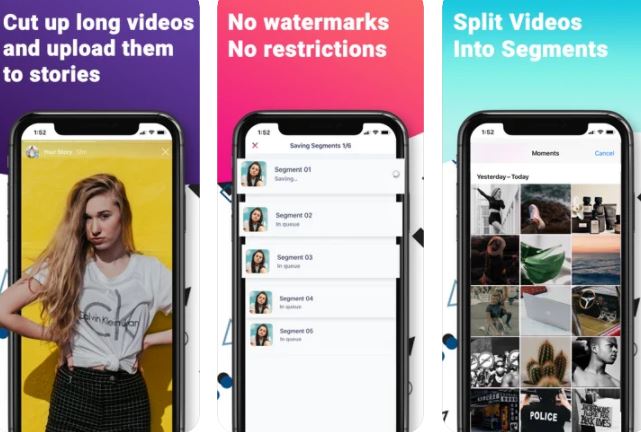 Instagram offers social media influencers a platform to showcase their daily activities by posting stories. It is vital to beautify the stories using various filters and adding music. Though Instagram has built-in editing features, it is best to edit the video and add music and effects using third-party apps such as Story Editor.
Pros:
It is incredibly lightweight.
There are no ads.
Cons:
It is limited to editing short clips like Instagram stories.
There are some hidden fees to access some effects.
It causes trouble saving HD videos on the device.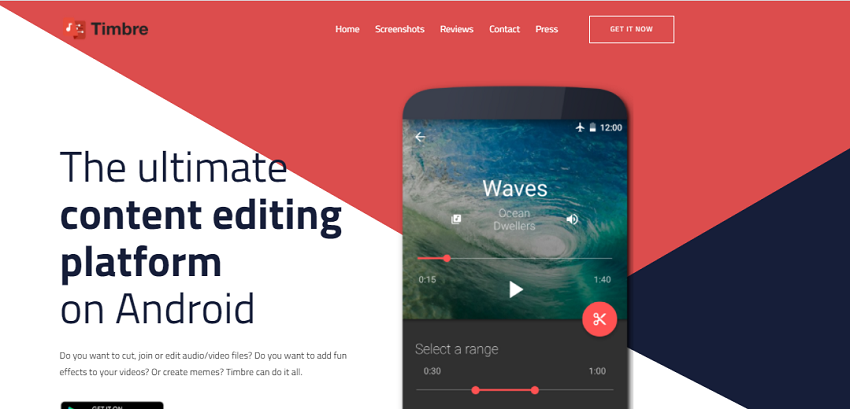 Timbre is a user-friendly app that lets you add free background music for video editing using an Android device. The top functions include audio/video conversion, cutting, and joining media files. Besides adding music to the video for free, you can change the audio's bit rate to make it compatible with the video clip.
Pros:
Supports every popular audio and video format.
Free to use.
Cons:
It contains lots of ads.
Error-prone.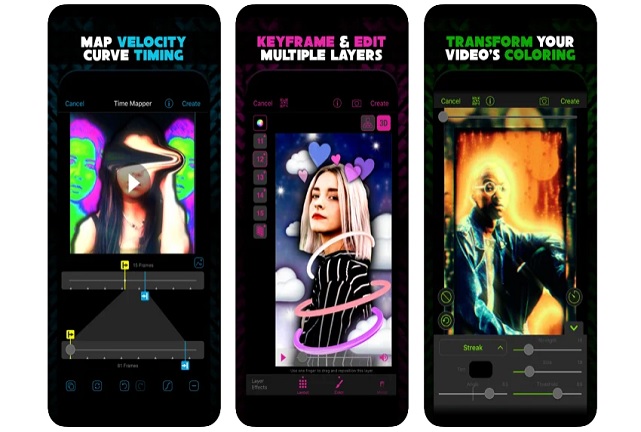 Video Star editor is a helpful platform for adding green screen effects or importing any type of music you want to the video. You can manage the clip's speed to keep it in sync with the uploaded audio.
Pros:
The app contains a library of stickers, emojis, and GIFs.
Cons:
It keeps lagging.
It is not available on iOS devices.
Some basic features, such as multi-layer editing, are not free.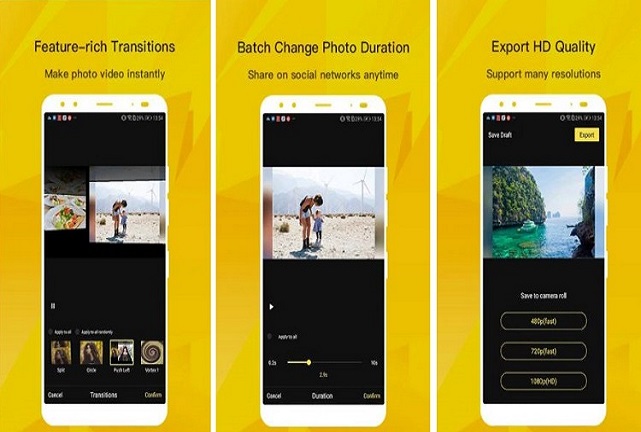 Most beginners find it challenging to navigate video editors on their smartphones. However, with BeeCut, it won't be an issue for them as the app offers a user-friendly layout to access video editing functions quickly. The essential utilities available on the app are video cutting, trimming, and cropping. Moreover, there are quite a few effects and filters listed on the app.
Pros:
It also offers an online video editor.
The app supports 480p. 720p. and 1080p videos.
Cons:
A bit on the expensive side.
It lacks many high-end features.
The video-sharing process causes the app to collapse.
Part 2. How to Add Music to Video with Online App
For some users, it is a hassle to install video editing apps on their devices. It is since these apps take much of the phone's storage and cause latency issues. Under such a scenario, it is best to use an online free tool to add music to video, and there is no service more reliable than the Media.io mentioned above.
Follow the steps to learn how to add music to a video online for free:
Step 1: Upload video to Media.io music editor via a web browser.
Click on Choose Files to import the audio and video for editing.
Step 2: Edit Audio and Video Track.
Add the files to the timeline. Then arrange audio clip to sync with video, apply crossfade effects, and do more edits.
Step 3: Export the video with music.
Hit the Export button to save the edited music video.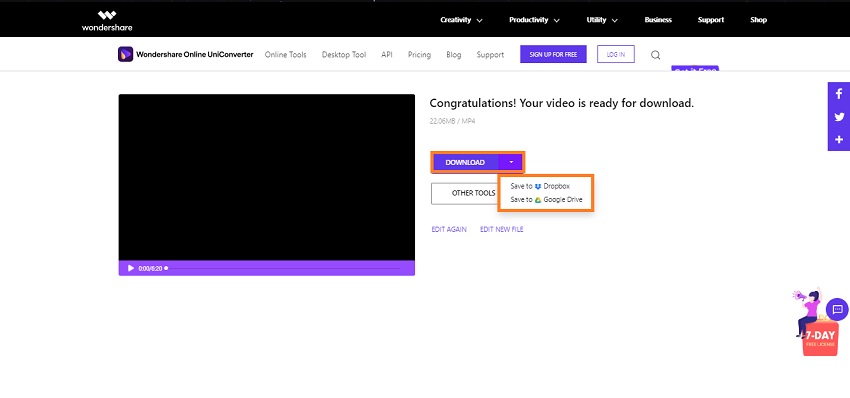 How easy to add music to video using the Media.io, right?
Other powerful features of Media.io music video editor are -
* Easy to add music to your YouTube or Instagram videos.
* It allows you to edit the audio by trimming, merging changing the volume.
* The video audio editor supports any audio formats like MP3, WAV, FLAC, OGG, WMA, M4A, and others.
*It supports the most common video formats, including MP4, MOV, WMV, AVI, MKV, WebM, MPEG, MPG, FLV, etc.
Conclusion
Whether you are using a video for personal viewing or sharing it amongst your peers, catching music adds dimensions to the clip beyond your imagination. However, it is vital to successfully use a reliable video editor to complete the said task. For that reason, we have listed and explained the ins and outs of the best free platforms to add music to video free of any cost.
Almost all platforms offers a library of built-in sound effects to enhance the video. However, if you aim to mix music and edit video quickly without installing any apps, we suggest opting for the Media.io. The tool is one of the best that offers you to convert the clip in your favorite format.