Downloading videos from different platforms have gotten common among masses. People download videos for their domestic or professional use. However, there are complaints from users over the different video formats that are downloaded by them. These video formats are either not compatible with the device it is being played in or the media player that you frequently use for watching these videos. Video converters were created to fulfill the purpose. They were created to convert video formats to MP4 to make it easier for people to watch videos of their choice. These MP4 converter are frequently used and are made available online for users to help them use this service in their daily lives. This article will discuss MP4 converter online platforms that are readily available for users with the best features and services while ensuring the videos' quality and profitability. Users can surely get a direction after having a critical overview of these tools to allow them to select a specific platform for their utility.
The online market is saturated with free online converters for converting videos in the desired format, most commonly in the MP4 format. This article presents the five best options that are available for users to have their videos converted while ensuring quality. They can surely grab hold of a good converter after reviewing the major stakeholders in the online platforms.
This platform is one of the most popular MP4 video converters, where it provides a very strong approach while converting videos in various formats. Though this video converter is one such media conversion tool that offers a platform to convert videos into a format other than MP4, it still is majorly used for converting videos in MP4 format. It provides a very explicit range of 15 different formats in the output while converting videos. It supports all the available browsers and major websites, including YouTube, Facebook, Daily Motion, and Vimeo. OnlineVideoConverter is a platform that provides fast service in media conversions and performs all functions without any necessary registrations or restrictions. This platform is compatible with all devices running on Android and Windows.
You can open OnlineVideoConverter from the following link. URL: https://www.onlinevideoconverter.video/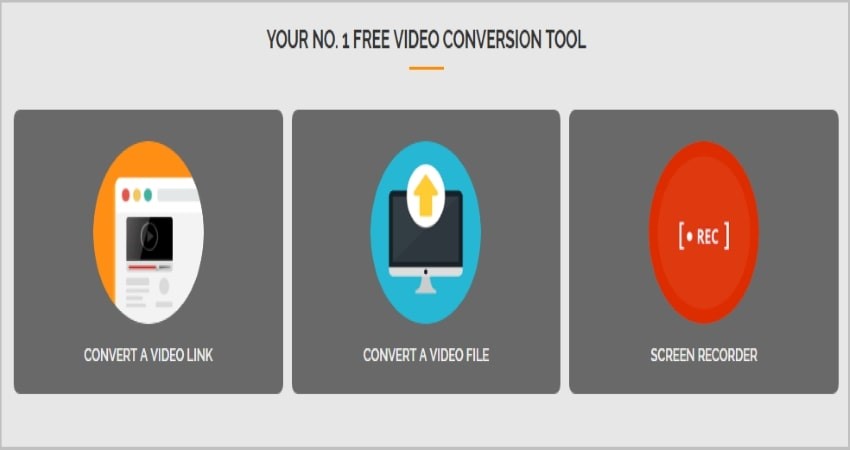 Apowersoft Free Online Video Converter
This YouTube to MP4 converter online platform, along with support from various other video streaming and social media platforms, is another video converter that provides online conversion of audio and video files into MP4 format along with various other formats. This platform is known for its compatibility with significant smartphones that makes it accessible to a very large percentage of people. While considering compatibility, this platform can be the best available option for your smartphone.
Users are provided with the option to change videos or audios into any format as they want to with popular support from various websites and platforms. This free platform has a very user-friendly interface that allows any user to perform the task without any hindrances easily. Apowersoft Free Online Video Converter provides users with fast conversion services.
To open this platform, please click here. URL: https://www.apowersoft.com/free-online-video-converter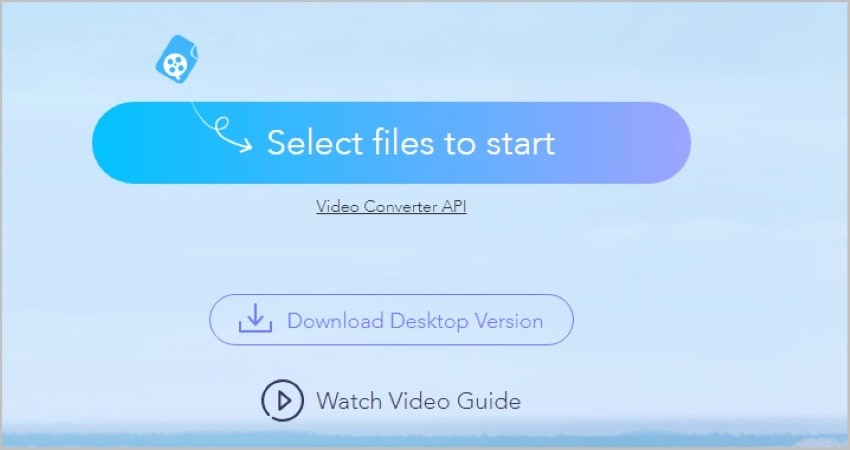 ClipChamp provides much more than MP4 conversion. This online video converter is known for its optimization for mobile devices, including compressing the video files to fit the requirements and speculations of the device. This platform also provides users with the option of recording videos by using the platform. ClipChamp provides users with the option of converting videos of any video format into MP4 and three other basic and important video formats. There is not an option of a batch input in other online video converters. ClipChamp provides this feature that makes it a very important video converter as compared to the other platforms. It also provides users with the ability to share these processed videos on social media and video streaming platforms.
You can access ClipChamp by clicking here. URL: https://clipchamp.com/en/video-converter/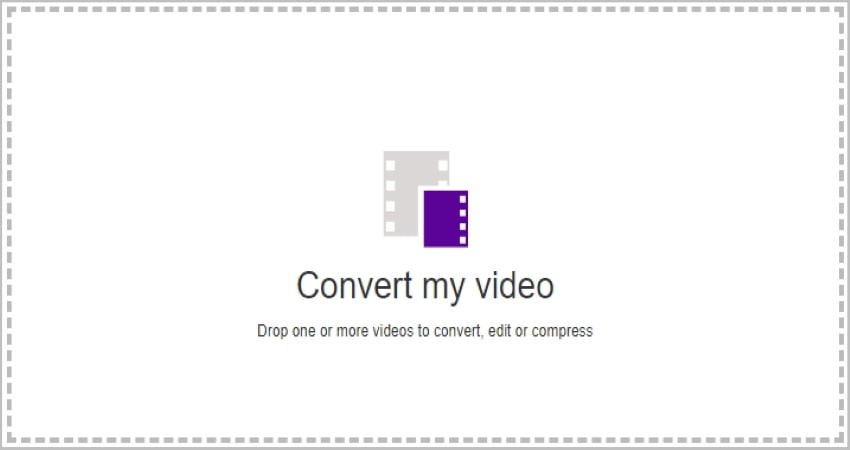 This video converter provides direct access to users for downloading videos from YouTube, Dailymotion, or other major video streaming sites and converts the videos into MP4 or their desired format. This platform is also used majorly for separating the audio from the video that is being shared on the platform. Users have to share the URL of the video, followed by an easy conversion into their desired format. It is very easy to use platform with fast speed video or audio conversion. It requires no registration and is a completely open website that is available in two different languages, English and German.
Users can open Convert2MP3 by clicking here. URL: http://convert2mp3.net/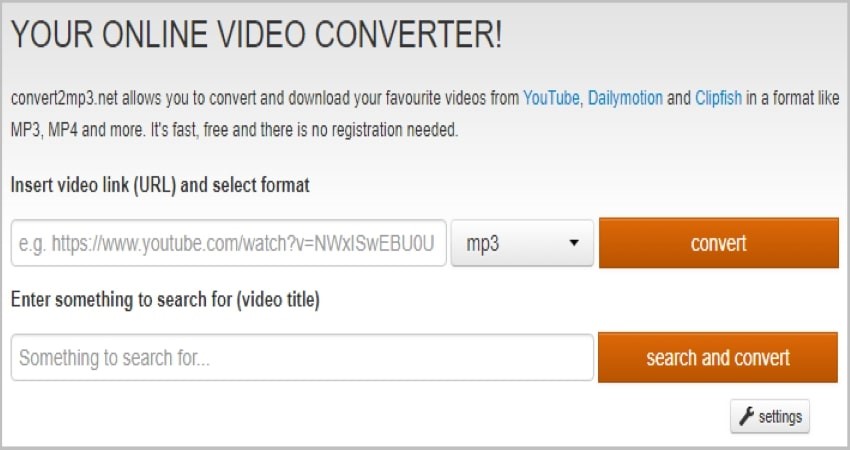 Zamzar is one of the most super conversion tools that convert videos in various formats with a very vast option for accessing videos. This AVI to MP4 converter supports the conversion of videos, audios, ebook images, and CAD. This makes it more than a video converter. Thus Zamzar is also referred to as an all-in-one option with various other features such as PDF to Word online conversion. While being a free platform, it supports 1200 different file formats and allows video conversion through a simple URL. This platform supports multiple conversions simultaneously that we do not find in many other platforms. Along with that, it provides a very explicit support service, which makes it an option worthy of professional use.
You can open Zamzar by clicking here. URL: https://www.zamzar.com/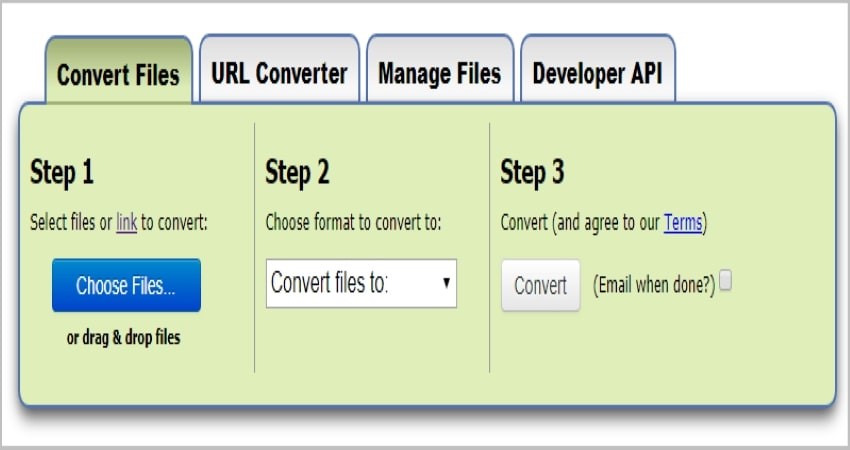 Summary
Online MP4 converters are very common and readily available in the market for free usage. However, saturation in the field causes difficulty in the selection of the best platform for many users. This article provides the best online available converters that allow fast and easy conversion of videos in MP4 format that would help users decide over the best available option that would suit their needs and would help them get through their project or personal requirements.