Photo retouching tools help eliminate imperfections like spots and acne from the face. Users love to retouch images online before sharing them on social media. If you also want to use such retouching tools to modify photos with perfection, then this article is for you.
Here you can find the top-rated retouch photo online tools which never lag in helping the users. Moreover, we will also recommend the best tool among the listed ones at the end of this article.
Part 1: What are the Reasons Behind Retouching a Photo?
If you are new to the field of photography and have no diversified knowledge about retouching tools, you must be wondering about its usage. Don't fret because this part will discuss the reasons to use an online photo touchup tool to derive desired results. Thus, look below to find out more about this:
Correcting Imperfections:

First of all, you need to make images perfect for engaging more and more users. From removing unwanted objects to enhancing colors, everything is included for this reason. Thus, to derive excellent results, you initially have to make photos perfect.

Aesthetical Improvements:

Users are attracted to aesthetic content. For this reason, you need to use a tool that can introduce aesthetics in your raw images. You can also enhance resolutions and touch up the colors to make photos more beautiful.

Personal Preferences

: Some users love to post pictures with high exposure. On the other hand, some of you love low exposure. With the photo editing tool, you can customize every photo aspect, like exposure and brightness, according to your personal preferences.

Business Purposes:

You can compromise on personal preferences but not business photos. Why? These photos play an essential role in engaging more customers from social media platforms. Thus, it is essential to retouch perfectly.
Part 2: 8 Best Online Photo Retouching Tools in Market
Online photo touchup tools are very effective in taking photos. They can drive conversations and give the best virtual user experience. However, if you don't know any best retouching tools, then it can be a tough thing for you. To cater to this challenging situation, we will discuss the 8 best online retouching tools. Have a look underneath to find out more about them:
AniEraser is one of the best touch-up photo online tools in the market. With this highly effective tool, you can now make images more upgraded and professional looking. The interface of this tool is very aesthetically pleasing and user-friendly, which makes it an easy-to-use tool. Moreover, the processing speed of AniEraser is ultra-fast. You can now remove all the unwanted objects in a blink of an eye.
AniEraser is also popular for retouching photos online because it can also retouch old images in a retro manner. You can say that AniEraser is a tool that can make your virtual outlets beautiful and engaging without any problem.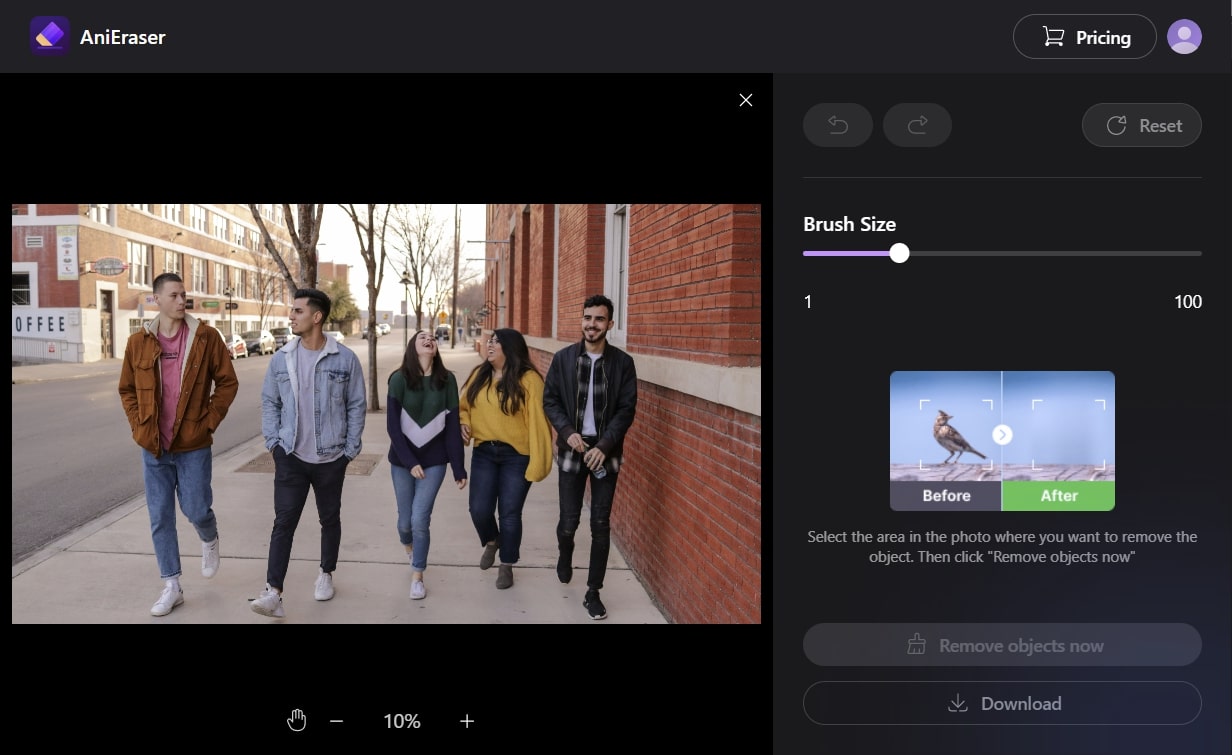 Key Features of AniEraser
It is a very budget-friendly tool. Moreover, you can use it on several platforms like Windows, Mac, and iOS.
Not only images, but you can also make videos more optimized and interactive with AniEraser.
AniEraser allows you to remove unwanted objects, spots, blemishes, and uninvited strangers from photos and videos.
Rating: 4.9/5
Getting photos optimized with enhanced beautification and mesmerizing effects is everyone's dream. With the help of a reliable and feature-rich tool like Picsart, you can make images more eye-catching. From removing all types of unwanted objects to adding eye-catching vibrant colors to them, this tool can help you with all. With the help of Picsart, you can also make your workflow more seamless and smoother.
This photo retouch photo online can also remove backgrounds from the images to create transparency. Its sticker maker allows you to make and add stickers in a photo for high illustrations.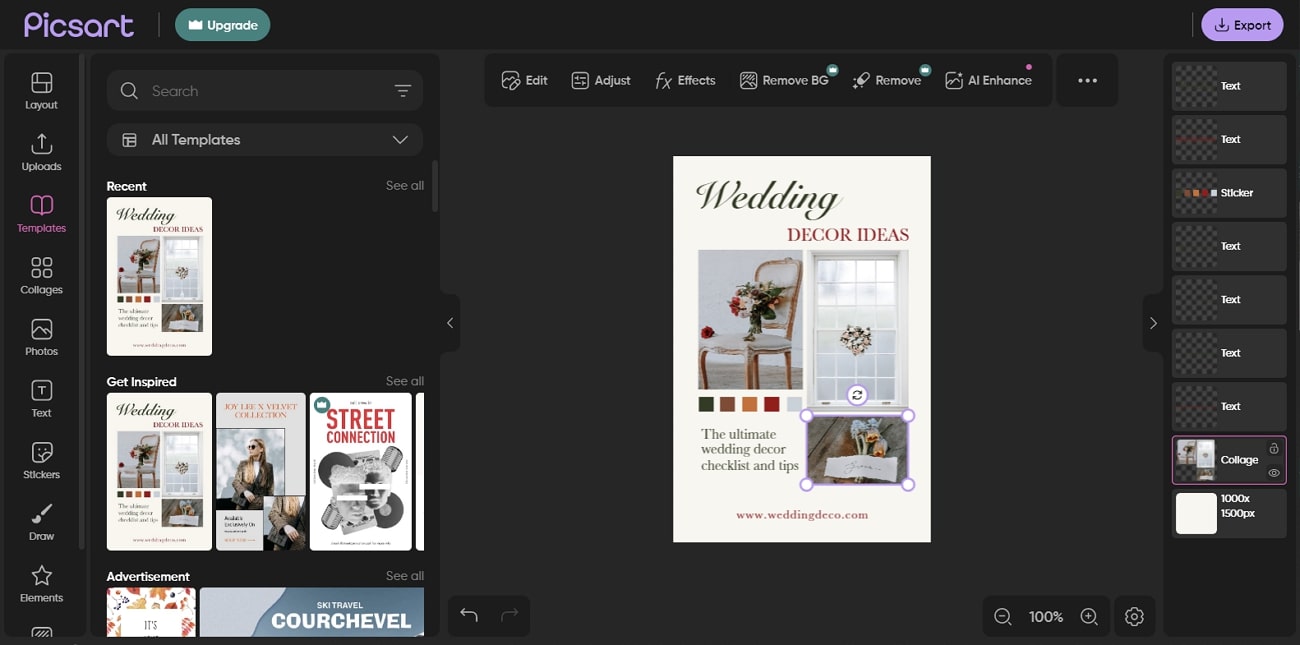 Key Features of Picsart
You can use its AI Image Generator to turn text into images. It is beneficial in empowering the creativity of a photo for backgrounds and wallpapers.
There are uncountable built-in templates it which you can use to create invitations, logos, greeting cards, and other things.
Creating posts for YouTube, Instagram, Facebook, and other social media platform is a straightforward thing when done with Picsart.
Rating: 4.5/5
With PicWish online photo retouching features, you can work on more than 30 photos simultaneously. Moreover, you can do this in both a manual and automatic manner. This all-in-one photo is a great solution to work on personal images as it has very strict data policies. You don't have to worry about your pictures after importing them into it.
Above all, it instantly enhances an image's quality and makes sceneries and portraits more notable. You can also turn black-and-white photos into colorful ones with the help of PicWish. It also allows you to compress the size of the image to make it more share friendly.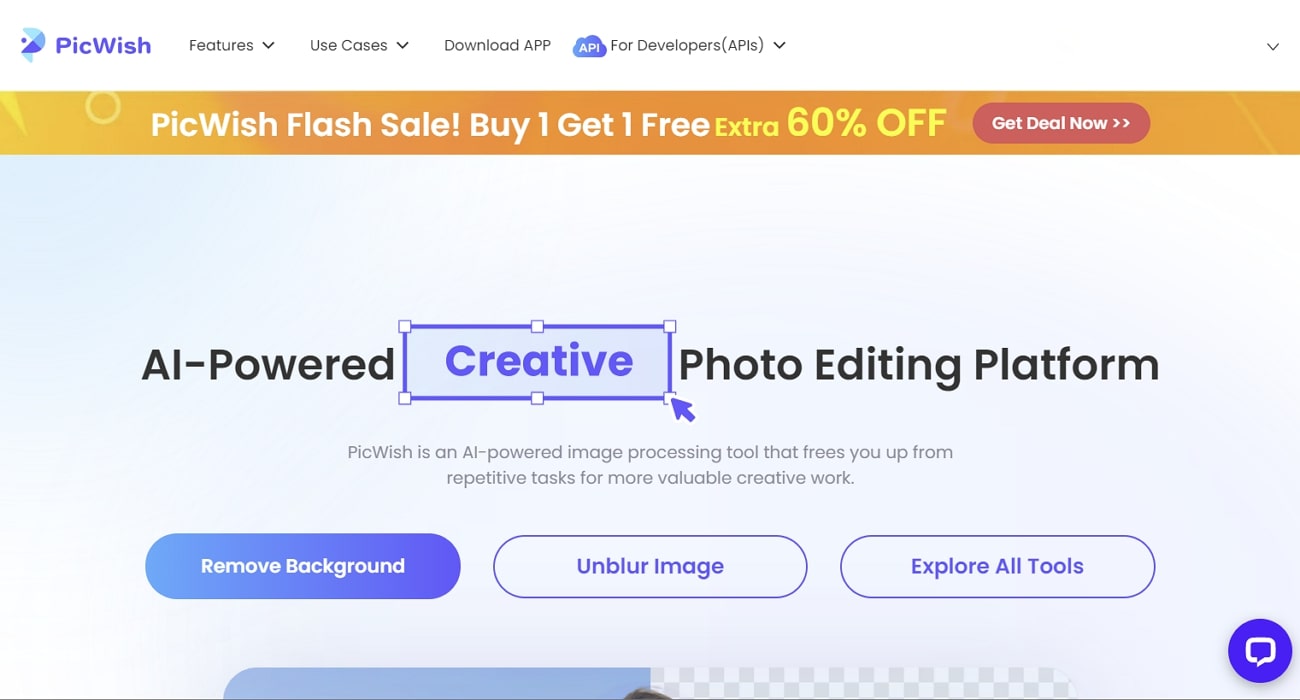 Key Features of PicWish
With PicWish, you can upscale the image 2x or 4x. It can be done without losing the image quality.
Its "Portrait Enhancer" can help you in unblurring the blurred faces in the images.
You can customize the photo by changing its size, crop, and resolution.
Rating: 4.7/5.0
With the help of this touchup photo online tool, you can optimize great visual content in a customized manner. It helps in running your business with a seamless workflow. It helps turn the raw images into pro-quality content in a limited time. Moreover, it is straightforward to use, and you can get the work done in a blink of an eye.
It is the perfect tool for businesses because you can share your services and products in a virtual manner with it. Creating photo collages is also a wonderful thing when done with PhotoRoom.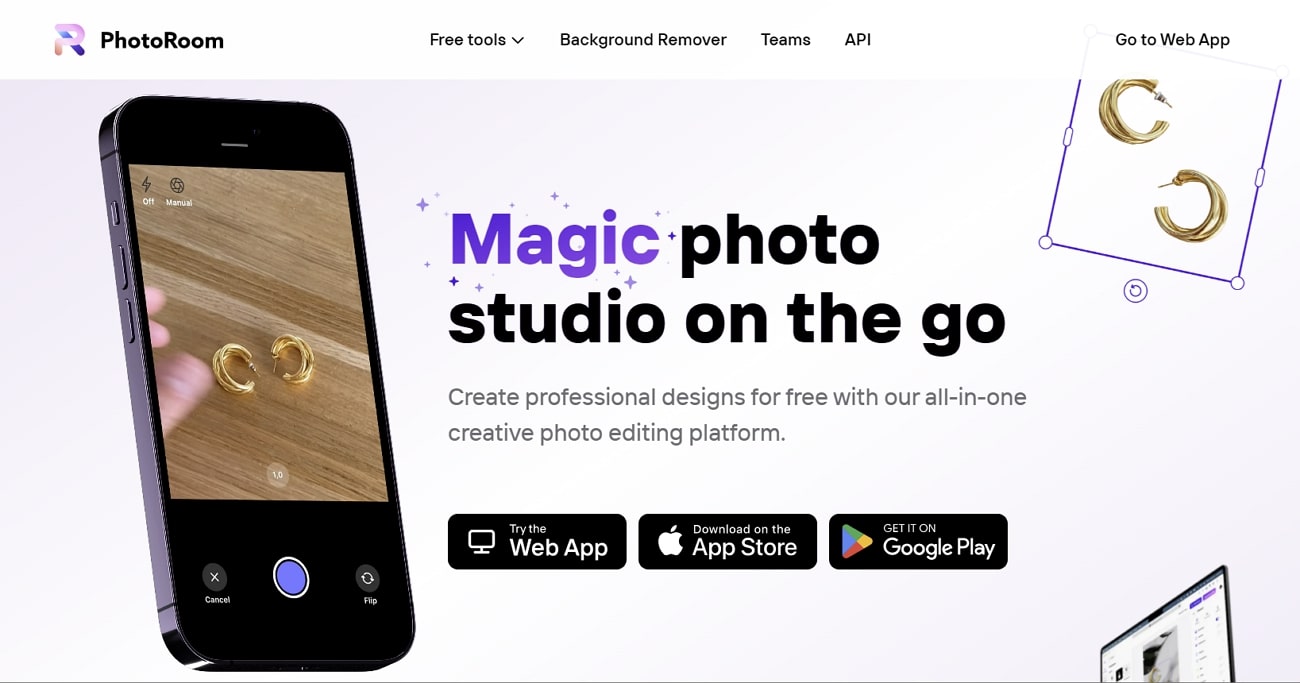 Key Features of PhotoRoom
You can remove all types of unwanted objects with PhotoRoom without losing the picture quality.
It helps users to create their stickers with full customization.
PhotoRoom allows you to use seasonal templates for creating a masterpiece with limited time and effort.
Rating: 4.4/5
The illustrative interface of this online retouch tool is enough to show users how they can upscale their image productivity with it. This tool is very easy to use, so you can operate it without mastering any editing or Photoshop skill. Creating custom graphics with professionally designed templates is also a specialty of BeFunky.
You can also make breathtaking collages to share your trip and adventure with the world. There are uncountable layout designs for social media platforms like Pinterest, Twitter, Facebook, and more.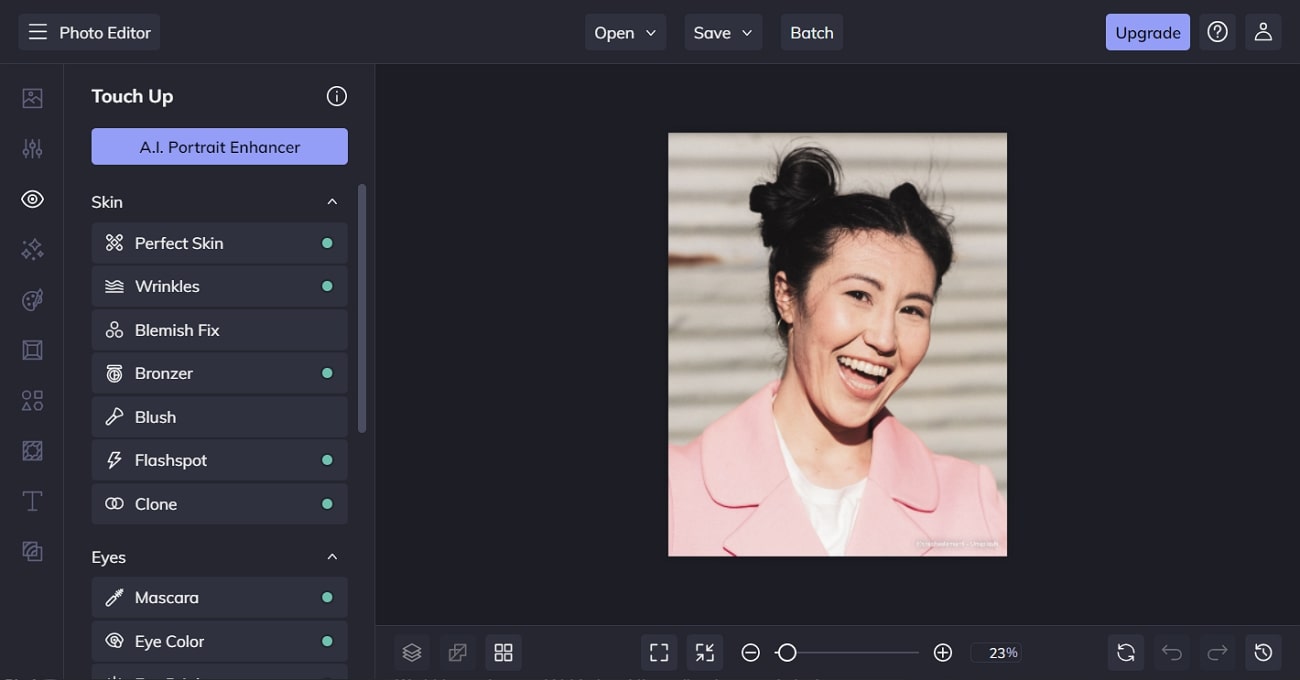 Key Features of BeFunky
With this photo editor, you can crop, resize, enhance exposure, and create digital art with ease.
Over millions of free stock images, you can choose an image of your choice conveniently.
You can also retouch the photos and get rid of spots, acne, and wrinkles with a few clicks.
Rating: 4.6/5.0
Whatever your thing is, you can present it in the form of a great picture with a Cutout.pro. This online photo touchup tool has all the capabilities to make your product more efficient. You can remove all types of distracting objects in your photos with the help of these effective tools.
Moreover, it also allows you to create professional photos, like passport images, in the proper size. You can also turn your raw images into 2D and 3D animated cartoons. In case you have a black-and-white photo, it can also add eye-catching colors to it.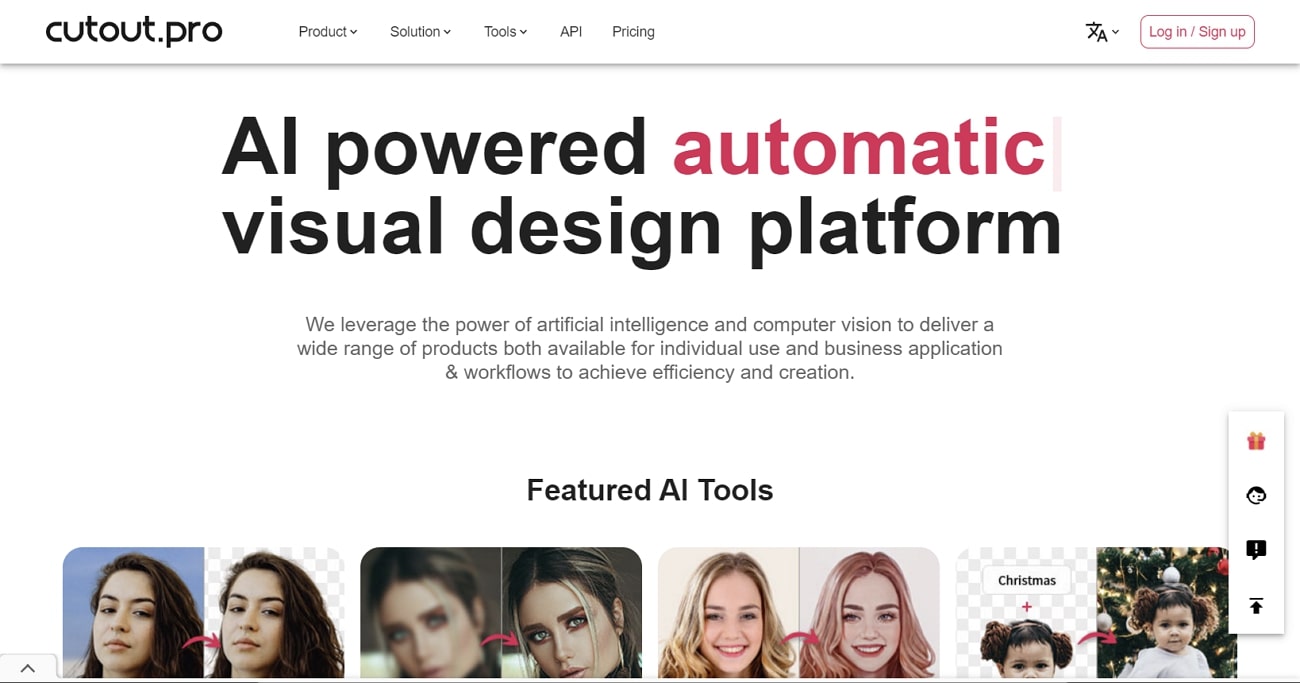 Key Features of Cutout.pro
It supports the feature of a 4K video enhancer, which can sharpen your blurred videos and improve their quality.
Removing backgrounds, making them transparent, and adding new backgrounds to them are also very easy in Cutout.pro.
You can also refine the photos and optimize their resolution with perfect details.
Rating: 4.5/5
Canva is one of the most known auto retouch photos online tools in 2023. With this tool, you can create unique and interactive content with full consistency. Content edited and created with Canva holds the capability to convert visitors into customers. You can design proficient posts for social media platforms like Instagram, Facebook, and more with it.
From creating cover photos to creating branded images, everything is possible with Canva. In addition to this, you can access this tool from any part of the world without any restrictions.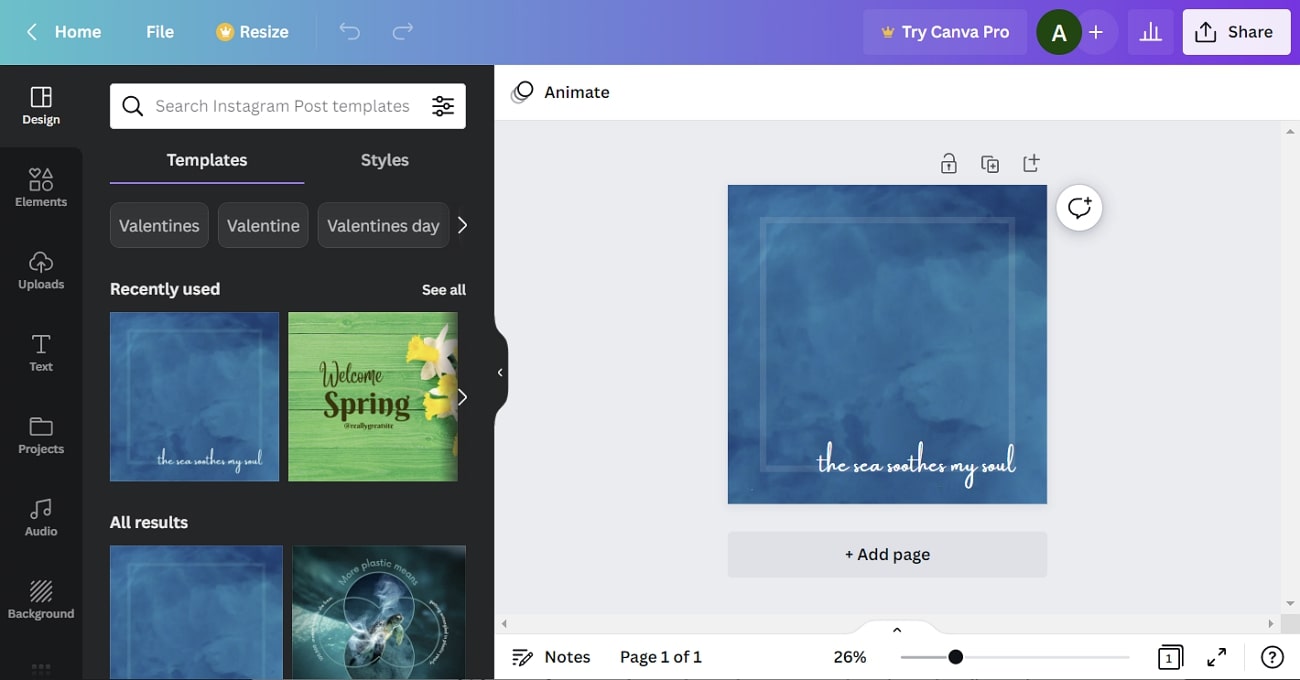 Key Features of Canva
Canva has built-in templates for graphics, charts, presentations, and other professional meetings, which you can use to get the work done swiftly.
You can also use its content planner to manage your work and meet deadlines.
It also allows you to engage and collaborate with your team without sharing a bit of your work.
Rating: 4.7/5
With the help of Fotor touchup photos online, you can get an insane number of followers on social media platforms. It creates such posts that can derive desired results in a limited time. You can also adjust the tone and light in images in an automated manner. Moreover, it quickly improves the quality of an image without impacting its format.
Now, you can get flawless skin without any blemishes and spots in pictures with it. This tool can also be used for professional purposes as it holds all the editing metrics with professional engagements.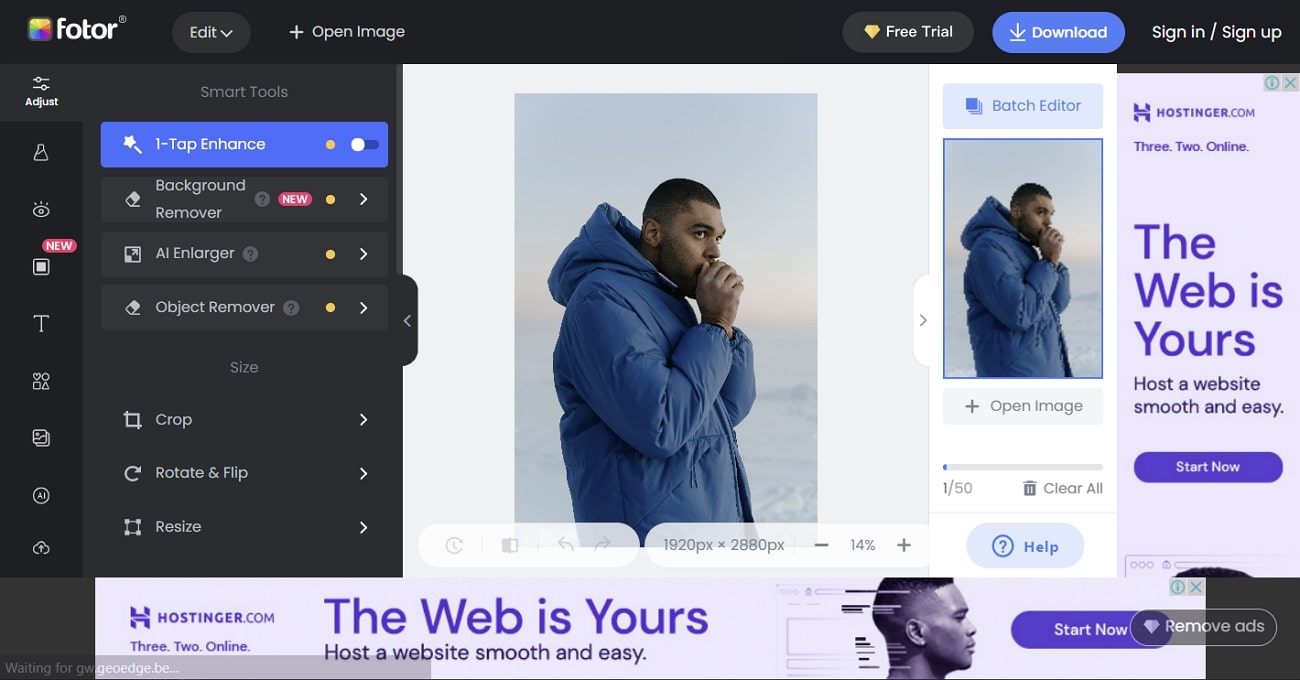 Key Features of Fotor
You can turn raw and ordinary photos into extraordinary artworks with the help of Fotor.
By using its built-in templates, you can create perfect social media posts.
With its AI cut-out, you can remove all unwanted animals, papers, logos, and other things from a photo.
Rating: 4.4/5
Part 3: What's the Best Recommended Tool for Retouching a Photo?
For free photo retouching online, we recommend using a feature-enriched tool named AniEraser. With this, you can optimize your workflow efficiency and make images more engaging than ever as AI powers it, so you will not face any difficulty using AniEraser. Moreover, it is a very budget-friendly tool, and you can use it on all platforms with just one license.
How to Remove Unwanted Objects with AniEraser for Perfect Retouching?
Follow the steps listed here to remove all the unwanted objects in a photo with AniEraser:
Step 1

Launch AniEraser and Add a Photo

To start the process, access your browser and launch the online version of AniEraser. Afterward, click "Upload Video or Photo" and select the "Upload" button. Now, import the image of your choice that you want to retouch.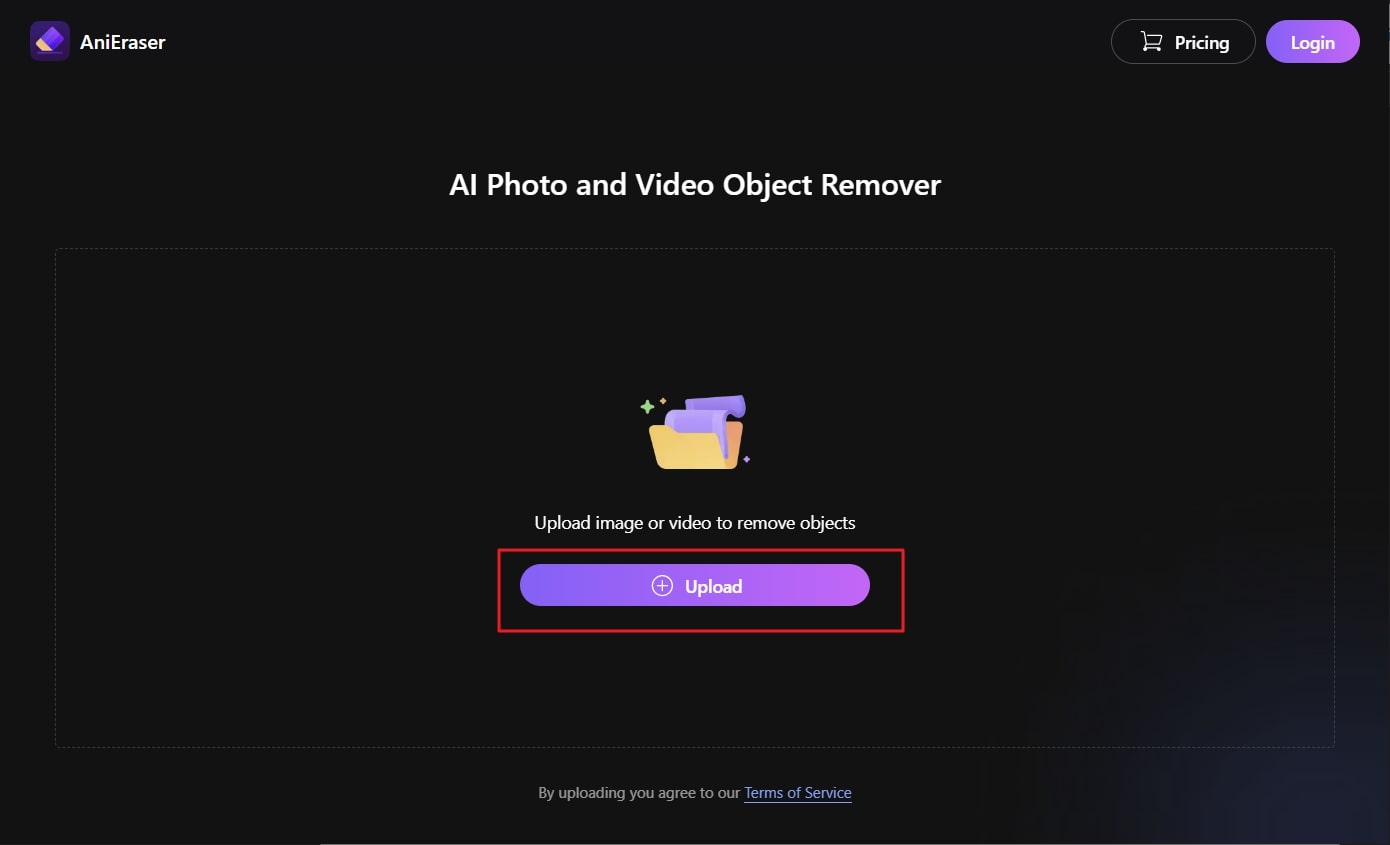 Step 2

Remove the Unwanted Objects

After this, highlight the objects you want to remove and click the "Remove Objects Now" button. Once the objects are removed, click on the "Download" button from the middle of the new screen.