You must have wanted to record something at some point, but couldn't figure out how to video capture on Windows 10. Maybe you wanted to make a tutorial about how to use a particular application, or how to code quickly and do any such technical activity.
Well, search no more because you found us. In this article, we will look at 12 video capture software ideal for Windows 10, 8, and 7 in three parts. You will get all the necessary information to help you get the appropriate Windows video capture app that suits your needs. Read on.
Part 1. Using Windows 10 Hiding Video Screen Capture Feature
If you sample up Windows versions, then you have to admit that Windows 10 is the most secure version with improved online services and an incredible modern web browser, i.e., Microsoft Edge. Did you know it has a screen recording feature that doubles up as a game bar?
No? Well, the cat is out of the bag now! It is called the Gamebar.
Now, to video screen capture on Windows, use the guideline below:
Step 1. Launch Gamebar
On your keyboard, find and press the Windows and letter G keys simultaneously. In additional, you could find the Windows Settings>Gaming.

Step 2. Recording
Next, in the window that's displayed, tap on the Red Button to get started with the screen recording. When screen capturing is complete, you can find the video in Captures under Video on this PC.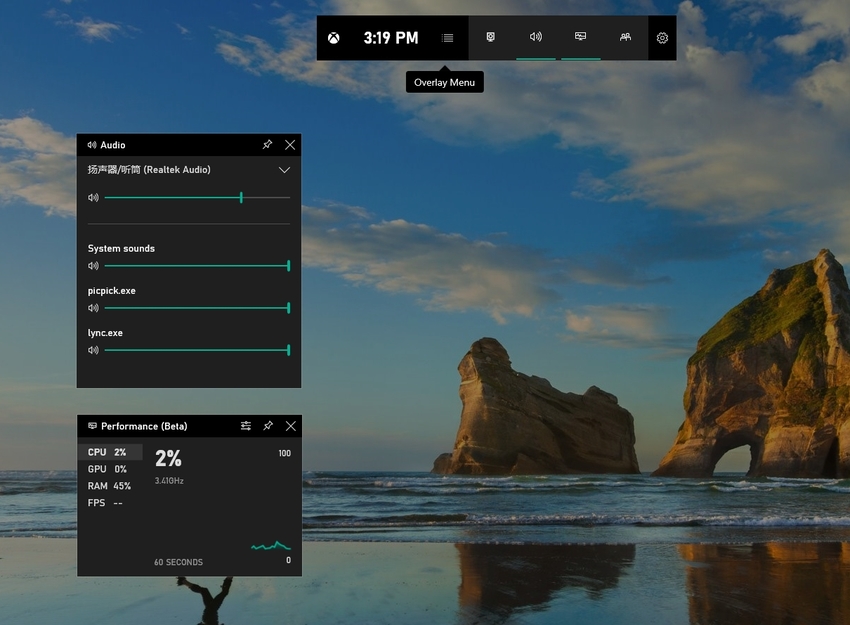 Pros:
It is in-built in Windows and requires no third party app.
It allows easy access to the panel while playing a game using the Windows Key + G shortcut.
Con:
It doesn't hide the mouse pointer in a captured video.
It only supports video screen recording, no webcam, or face-cam capturing.
Part 2. 11 Best Video Capture Software for Windows in 2019
Free Screen Video Recorder
URL: https://www.dvdvideosoft.com/products/dvd/Free-Screen-Video-Recorder.htm
Price:
This application is top of the list since it is fully featured to make a video capturing in Windows versions quickly and efficiently. It also lets you screenshot activities on your laptop. You can then decide to save the captured files, clip them on board, or print them from the software's interface.
Benefits: Free
It allows you to print directly from platform window.
It is free.
Drawbacks:
It requires installation before usage.
Recorded video clips are not of the best quality.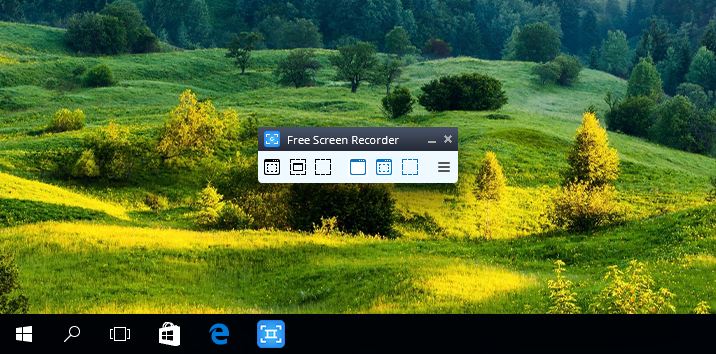 URL: https://filmora.wondershare.com/screen-recorder/
Price: $19.99 per year/PC
If you are looking to make the most professional screen video recording on Windows, for your project, get Filmora Wondershare. It has the latest and advanced features for high-quality screen recordings. Plus, it has a complete editing toolbox with effect tools for editing and enhancing your recorded video clip.
Benefits:
It has a modern and intuitive user interface that suits beginners.
It allows for simultaneous recording from your PC and webcam.
Drawbacks:
The free version has limited features compared to the paid version.
Uses up storage space on the computer.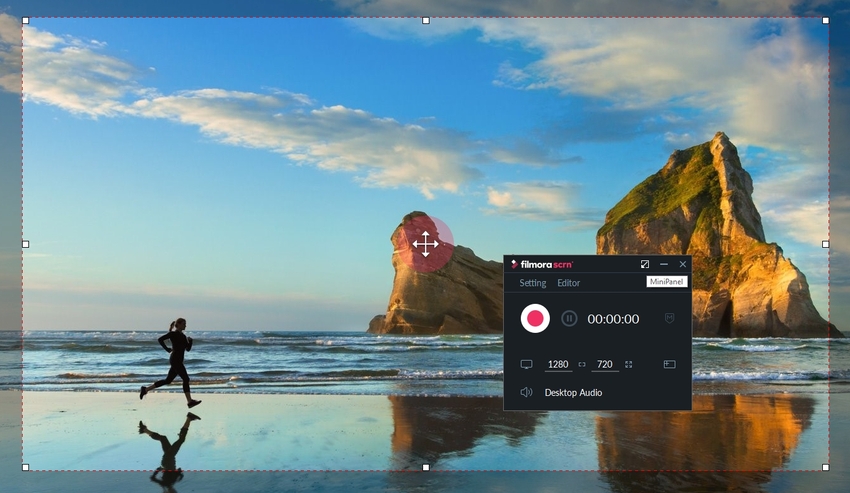 URL: https://videoconverter.wondershare.com
Price: $39.95 per annum/PC
It is yet another incredible screen video recorder for Windows 10 as well as Mac OS. Its fast conversion speeds make it stand out besides being an all-in-one video editor. This tool lets you record videos from over 10,000 sites to watch later on any gadget. It guarantees high-quality output and allows conversions from any file format you need.
Benefits:
It works seamlessly on Windows and Mac OS.
It has a free trial coupon.
Drawbacks:
It requires installation.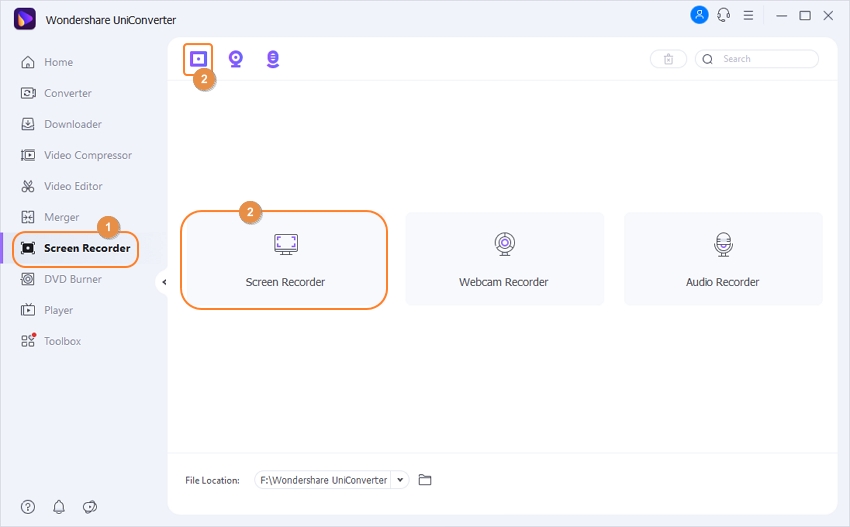 URL: https://www.freescreenrecording.com/
Price:
This free video capture software for Windows 10 comes with an audio/video editor. It has a user-friendly interface that enables you to make screencasts easily yet professionally. Unlike most free software, Free cam is free of advertisements and watermarks. It can record voice-overs as well as computer sounds for an authentic touch in your video clip captures.
Benefits: Free
It has a high-quality resolution
It lets you cut background noise
Drawbacks:
It doesn't accommodate webcam recording
It supports saving recordings to WMV only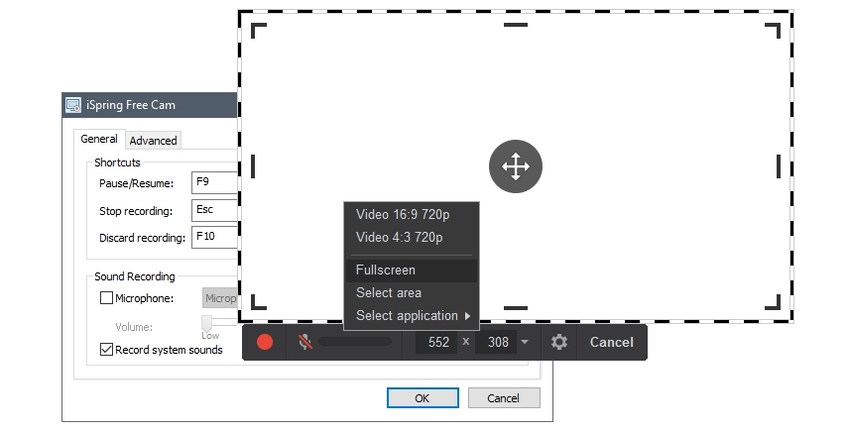 Price: Free
If you are not so much into video screen recording and need an app to use just this once, or occasionally, CamStudio is your app. It is a lightweight open-source platform that takes care of those minimal editing needs you have. This free video screen recorder for Windows lets you record videos in AVI and convert them to SWF if you want.
Benefits:
It is a lightweight and open-source software.
It lets you create screen-in screen video clips.
Drawbacks:
It is an unstable platform.
It lacks an interactive technical support.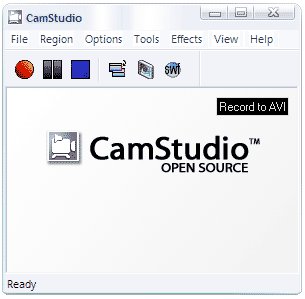 Price: Free
ShareX is a geeky open-source tool that offers most custom features you get in paid screen recording software. This free screen recording application for Windows 10 is perfect for developers and tech-savvy customers due to its advanced, technical, and editing tools.
Benefits:
It has a myriad of useful features.
It supports a wide range of URL sharing services.
Drawbacks:
It has poor quality output for game recordings.
It doesn't support webcam capturing.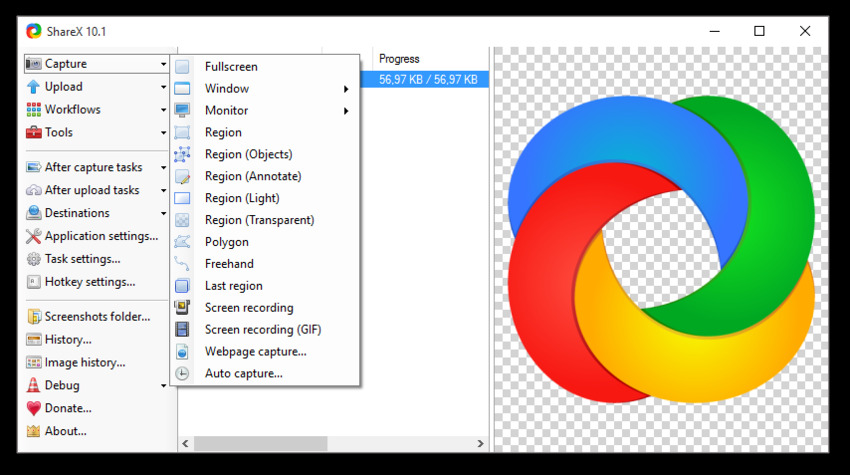 URL: https://www.ezvid.com/download
Price: Free
EzVid is a renowned simple free screen recorder for Windows users. It is designed to save on time by helping you record and upload video clips directly to YouTube in a couple of minutes. It is trendy among gamers and movie fanatics who are always looking to make video recording quickly for sharing with fans.
Benefits:
It has an automatic high-quality resolution of 1280 by 720p.
It has an updated and fancy user interface.
Drawbacks:
It can be inconsistent at times.
It lacks the full-screen game feature.
URL: https://www.flashbackrecorder.com/
Price:
If you are a college student or a professor, then you know this video capture software. FlashBack is a full-motion screen recording tool, which is a Blueberry Software creation. It is effortless to use and has a 30-day free trial deal before purchase. It is also available free of charge for download.
Benefits: $49 – personal license and $99 – business license
It has an excellent TechAssistant function for reporting computer defects.
It has zooming and panning features.
Drawbacks:
It supports importing files in FBR format alone.
It doesn't allow swift modification of existing demos.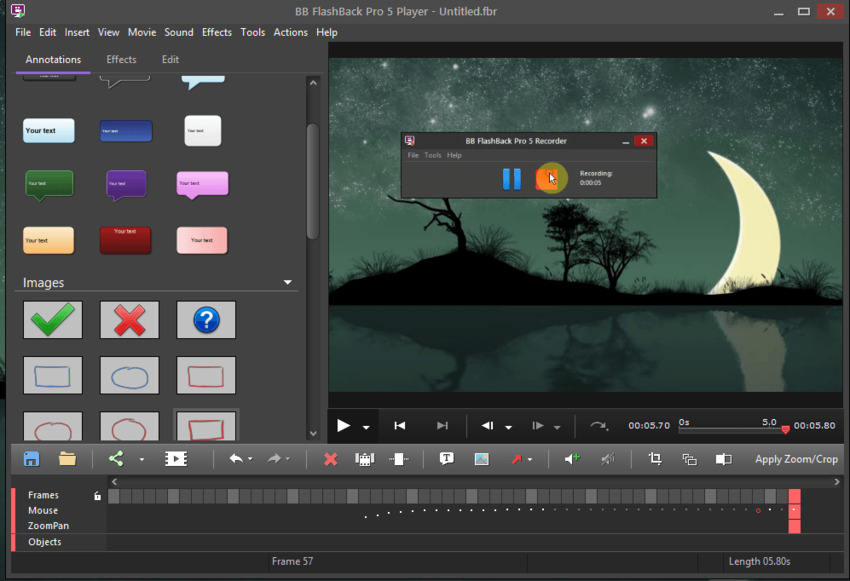 Price:
The fruity color of this platform has something to do with its developers- MangoApps. It is a sophisticated screen video recording software perfect for commercial presentations and employee training. It allows you to share output files easily to any messenger or an office gadget.
Benefits: $199.95
It supports bulk file sharing.
It is a proxy server friendly.
Drawbacks:
The free version has minimal features.
It does have a free trial deal.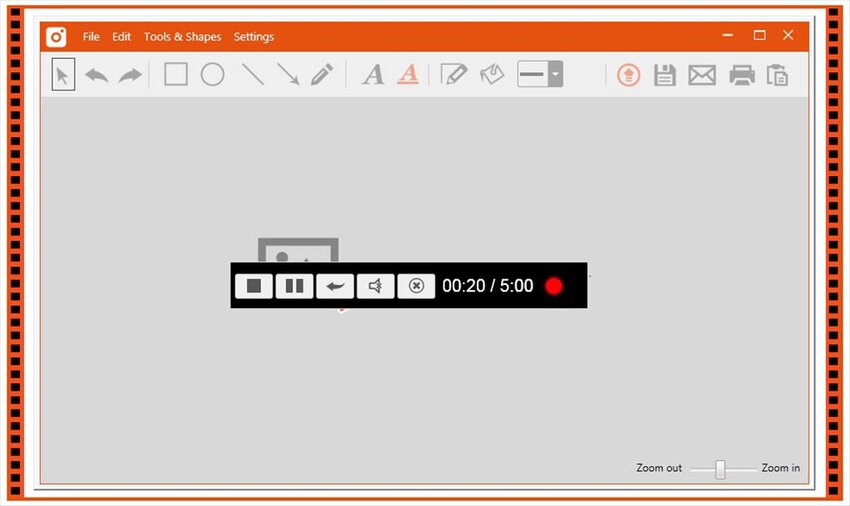 URL: https://www.techsmith.com/video-editor.html
Price:
Camtasia is a feature-packed screen recorder for Windows 10 perfect for video fanatics with an eye for detail. It allows you to customize and refine video clips to the best of you wanting and has a 30-day free trial. It is most common among tech gurus who appreciate its superb features despite the app being very expensive.
Benefits: $299 per license
It lets you edit audio, video, and cursor tracks individually.
It allows you to add captions, callouts, and questions to video clips.
Drawbacks:
It is undoubtedly costly.
It requires regular updates, which are chargeable.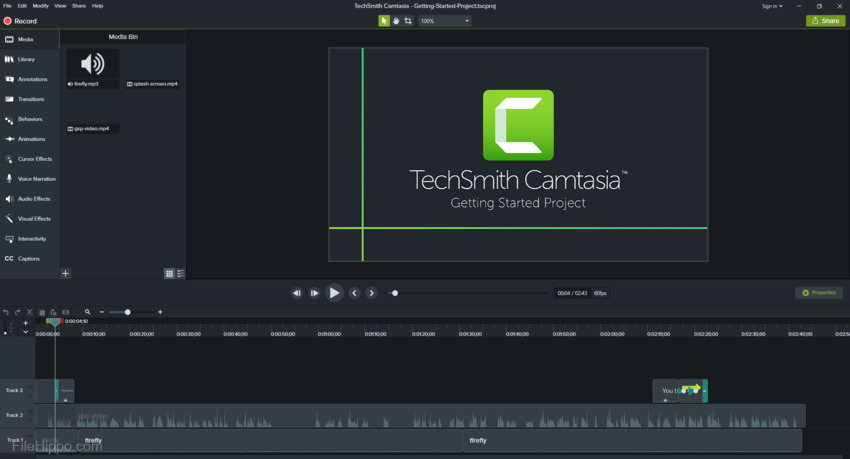 URL: https://www.ispringsolutions.com/ispring-suite
Price: $970 per annum
If you are looking to create videos for online tutoring, iSpring Suite is the screen capturing tool you want to use to make the tutorials. Specifically designed for eLearning purposes, with iSpring Suite, you will create screencasts with voiceovers and tutorials with annotations in a professional manner. It has an incredible video editing toolkit and a free trial for 14 days.
Benefits:
It can record a narration.
It is ideal for creating seamless scene transitions.
Drawbacks:
It only accommodates MP4 video format.
It has limited interactive and animation functions.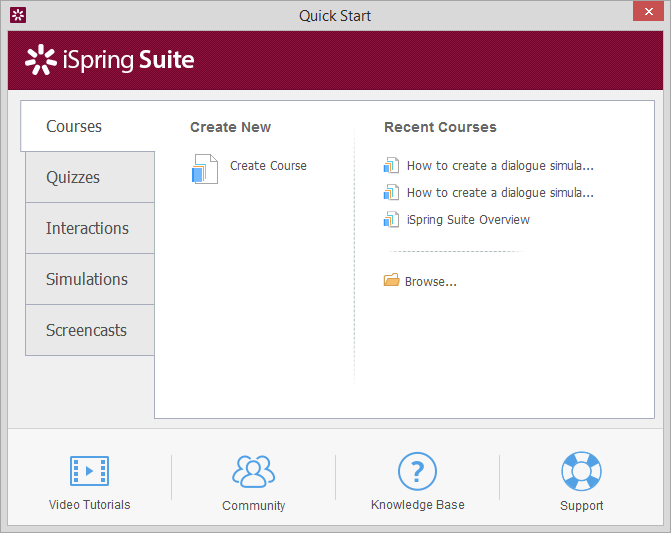 Part 3. How to Video Capture Screen on Windows by using Wondershare Uniconverter?
Having looked at Uniconverter above in summary, we show you how to use to capture video in Windows 10. Follow the simple steps below:
Step 1. Open Wondershare Uniconverter
After installation, launch the software and tap on the Screen Recorder option then click on the Camera icon.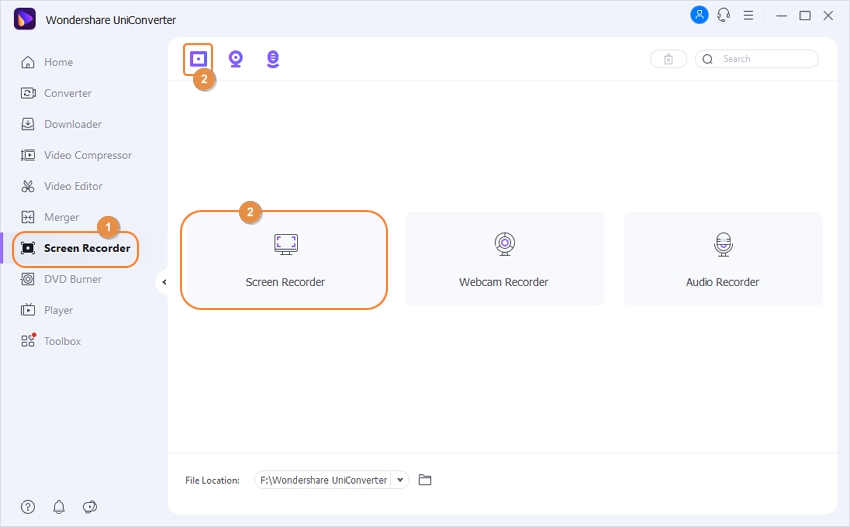 Step 2. Recording Settings
Next, a window opens for you to select preferred recording settings.
1.Capture Area Preferences: To set the capture area, drag the Cross icon in the middle of the interface. It will move the whole frame. Pinch the edges of the frame or input precise width and height values to adjust the recording space.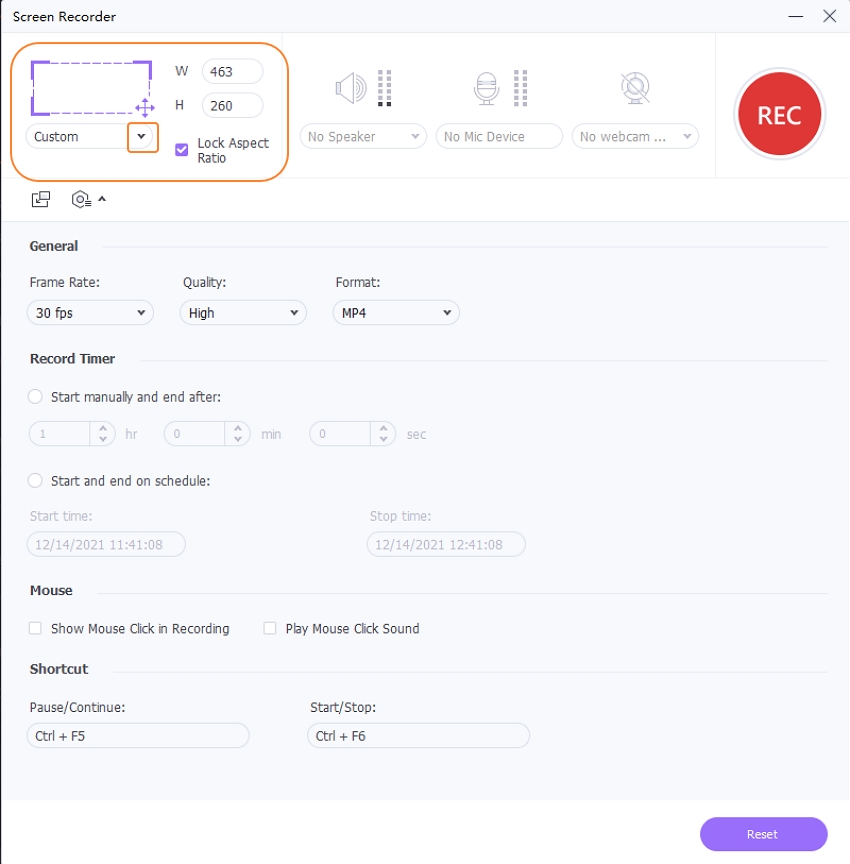 2.More settings: Access more settings from the drop-down icon.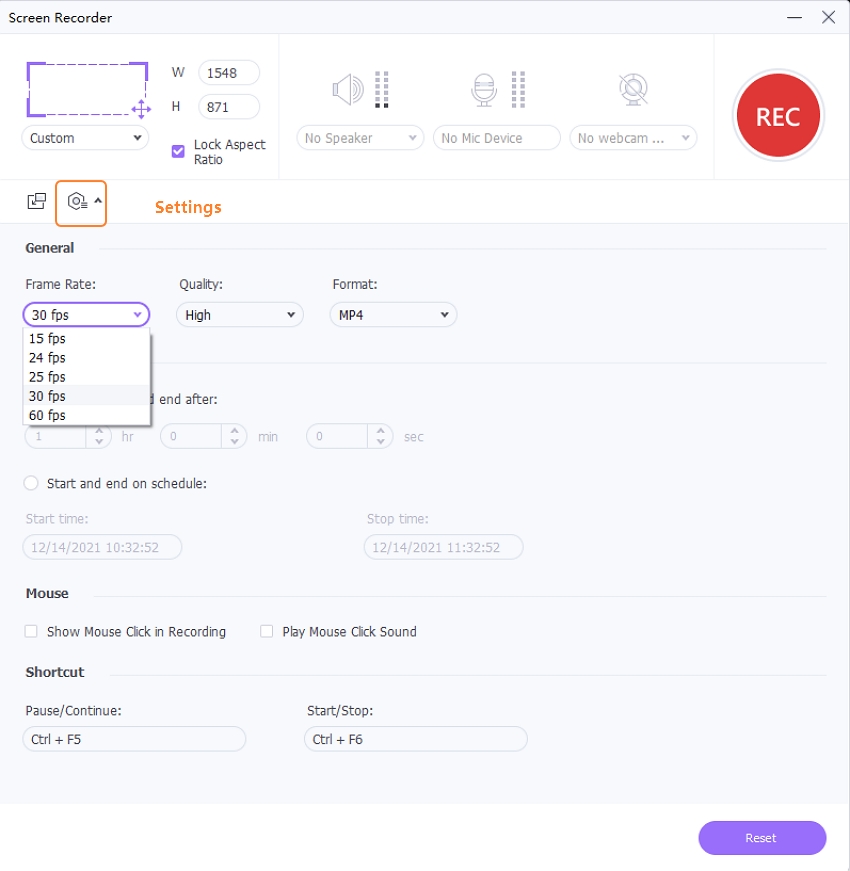 Step 3. Record
Tap on the REC icon to start capturing.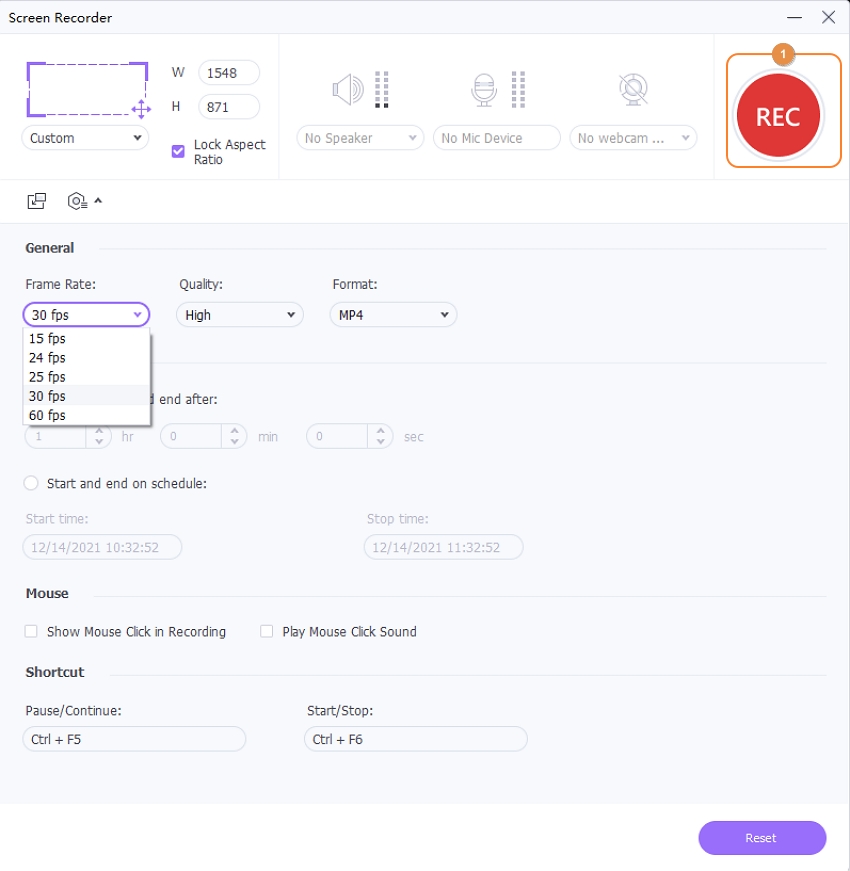 Step 4. End Recording
To stop recording, tap on the Stop button.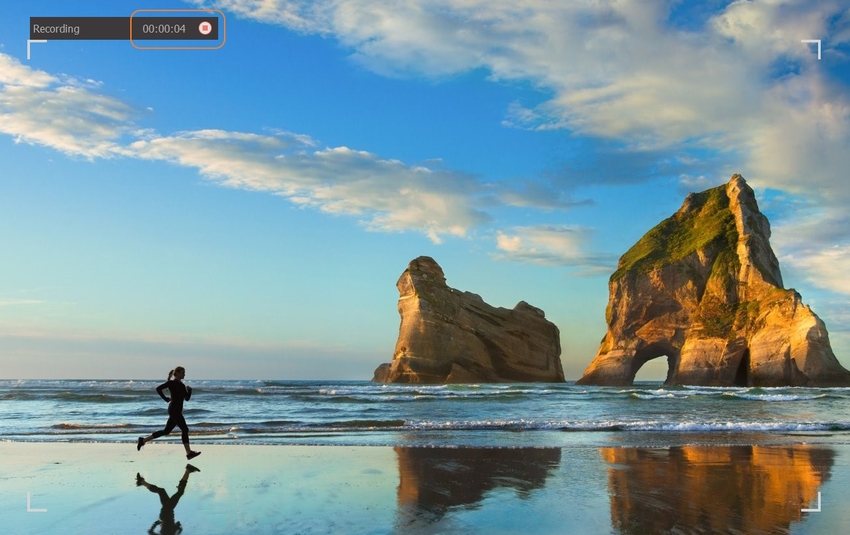 Summary
So, there was the list of 12 fantastic video capturing software in Windows 10 for 2019. We would advise you to read through again to avoid disappointments in the future. However, if you look at all the aspects, Wondershare Uniconverter is the most brilliant tool to get. It is very efficient and has a reasonable price tag.
Wondershare UniConverter
· Wondershare UniConverter is the easiest to use software that you can record screen with few steps.
· It supports Windows and Mac operating systems.
· It allows you to transfer videos from computer to iPhone or Android mobiles without using iTunes.
· Using UniConverter Toolbox function, includes convert images, create GIF, burn CD, rip CD, cast to TV, and fix Meta tags with just a few clicks.
· Wondershare UniConverter allows you to burn video and other media files to DVD as well.