The feature of slow motion video shooting was added onto the bucket of features after the release of the iPhone 5S. IPhone users got an opportunity to savor this feature without installing any unique slow motion video apps. However, people who still have iPhone 5 or lesser models with them can also relish this feature by installing an excellent slow motion video app. For giving a perfect slow motion effect onto your videos, this article mentions some top-notch iOS slow motion app for its users to get them to decide over a useful application
Part 1. The Best Slow Motion iOS Applications
This article shall discuss the best slow motion video apps available in the iOS App Store that provides its users with modern and advanced editing features. These names and a brief description of these applications are provided for the users to decide quickly.
In this slow motion app, users are provided with specific services for recording their videos and playing them at both high speed and slow motion. Its principal features include recording videos at 1000 fps, which can also be slowed down as much as the user wants it to be. It makes it counted among the best video slow motion app. Apart from this, SloPro users are also authorized to view videos produced by other users.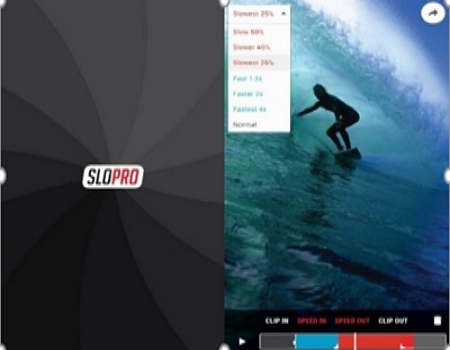 IMotion HD is among the slow motion video apps that cater to its users with the best features of time-lapse and slow motion. The application outputs an HD 720p video, which can be uploaded directly to your YouTube channel. It provides its users with capture tools such as Onion Skin, Grids, and Manual Focus while recording videos for better results. The frame rate of these videos can be set between 1 to 30 fps. A 'PRO' version of this slow motion video app is available in just $2.99 inclusive of all in-app purchases.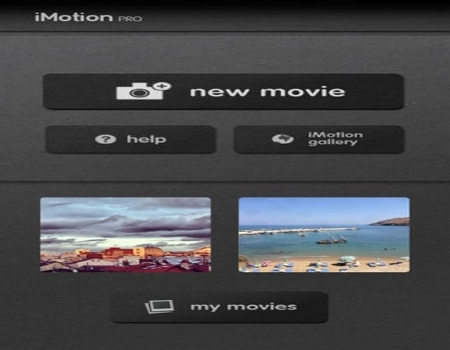 The name says it all! This tool can be used to control the motion of any video available on your iOS device. Video motion is one of the simplest video slow motion apps that grant users for recording videos in normal modes. It gives a feature of editing the aspect ratios of videos from 1:1 to 4:3 while recording or editing. This slow motion app available on iOS allows videos to be directly shared on different social media websites after editing.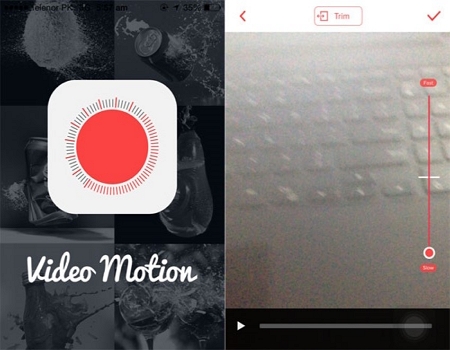 This iOS app is among the most significant slow motion video apps that can easily change the speed of the video. With the option of recording or selecting from the library, this application provides an additional opportunity of joining several videos onto one. Along with that, there are several editing features of this application, which include reversing, copying, and fitting transitions within the videos. The edited video can be exported to different social websites directly. VideoShop is available at a low rate of $1.99 only.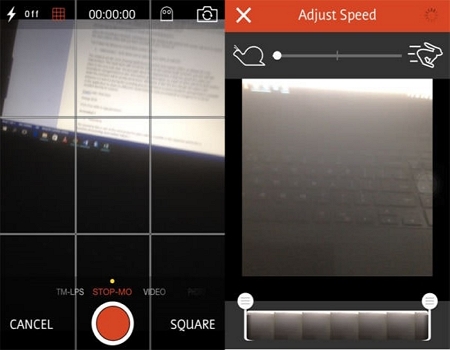 Critics regard this as one of the best video slow motion app for iOS devices. This application agrees to work in any iOS device whose user allows it to record videos in high quality, which can be slowed down with different effects within a few clicks. This application holds most compatible and adds slow motion features in 240 fps and 140 fps videos. TruSloMo can be downloaded from iTunes for free.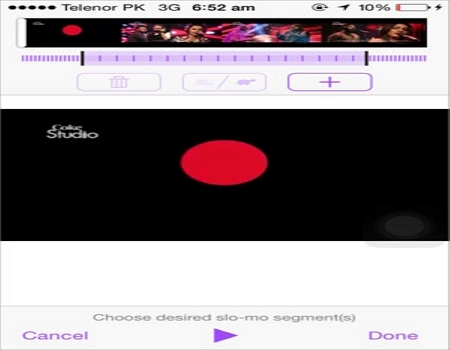 Speed Pro is an excellent tool among the slow motion apps that allow a partial change in the speed of the video that is recorded at a standard rate. In other words, it can slow down a specific part of the video and turn the speed of another portion fast simultaneously. The availability of adding background music to the video makes this slow motion video app intriguing for its users.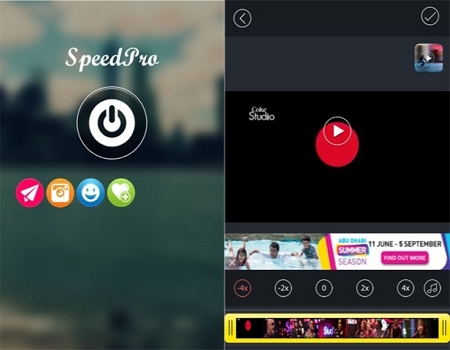 This slow motion video app analyzes the performance of the video with the help of a slow motion video analyzer. With the ability to record at 120 fps, users can edit the video frame-by-frame with the help of the slow motion effects. Ubersense Coach is a video slow motion app for beginners on iPhones with a simple UI to work on.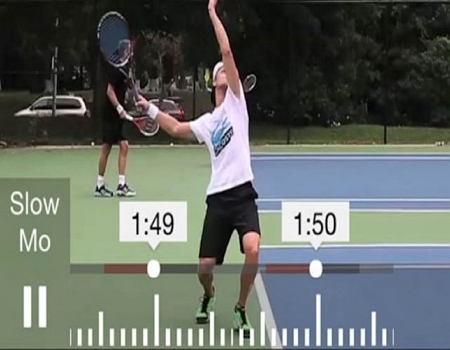 Part 2. The More Convenient Way to Slow Down a Video
While having an efficient slow motion online source for editing your videos, iOS users do not need to buy or download slow motion video apps for having their videos amended.
Online UniConverter acts as a slow motion online platform that provides its users with a range of benefits. Just like a general slow motion app, it gives a variety of speed options to its users for either speeding up or slowing down the video.
It doesn't take any render time for carrying out video editing, which makes it very fast and efficient. Several video slow motion apps leave their watermarks on the edited videos. Online UniConverter is such a slow motion online editor that has no advertisements or watermarks present while and after editing.
While it supports all video formats and provides its users with complete security so that their videos remain only for themselves with no cloning or leaking, Online UniConverter makes a good option for slow motion online platforms.
Apart from all these reasons that make Online UniConverter (https://www.media.io/change-video-speed.html) a better and convenient option, the availability of swift customer service over any issue with video speed changer gives it another plus point over other slow motion video app and online editors.
Online UniConverter follows a simple three-step function for slowing down videos :
[没有发现file]
1. Upload the video file from the device or share the URL.
2. Select the video speed from the available options of your choice.
3. You can use it to either preview or download the video upon your discretion.
Summary
This article enlists the best iOS slow motion video apps which provide users with the best motion and editing effects. It also states an alternative to these applications that is a slow motion online platform that acquits the need to download apps for converting your desired videos.