Among the several video editing requirements, the need for creating mute videos arises in different situations. If you have recorded videos using your Android phone or have downloaded the same to your device, there is no built-in feature that can be used to create mute videos. So to remove audio from video Android, third-party applications need to be installed. The best tools to mute video Android are enlisted in the following parts of the topic.
Part 1. Mute Video Android with Web Browser
To mute videos on your Android phone in a simple manner, browser-based tool Online UniConverter works as a great solution. Working without any need for software installation or registration, the program is safe, have no ads or watermark. You can add the local files or the YouTube links to the program to get their mute version. All popular video formats like MP4, MOV, AVI, and others are supported by the program for processing.
Try It Now | How to Mute Video in Android using Online UniConverter
[没有发现file]
Step 1: Run https://www.media.io/mute-video.html on the browser and click on the + sign to add the video.
Step 2: Alternatively, you can hit on the GO button to paste the Online URL for muting online.
Step 3: The mute video can be downloaded or saved to Dropbox from the interface directly after a few minutes.
Part 2. Other 3 Ways to Remove Audio from Videos on Android
Looking for solutions on how to remove audio from video on an android phone? We have shortlisted the best 3 apps for android to remove audio from video.
Video Sound Editor: Add Audio, Mute, Silent Video
https://play.google.com/store/apps/details?id=com.andromania.mutevideo
Developed by AndroTechMania, this is a popularly used Android app that supports a wide range of features like create the mute video, trimming video, add audio, audio-video mixing, and others. The app is free to use and comes with a simple interface. An array of commonly used video formats is supported by the app including MP4, 3GP, AVI, and others. Using the app, you can either choose to mute the entire video or choose the part of the file as desired. So to deal with your queries on how to mute video o Android, this works as a decent app.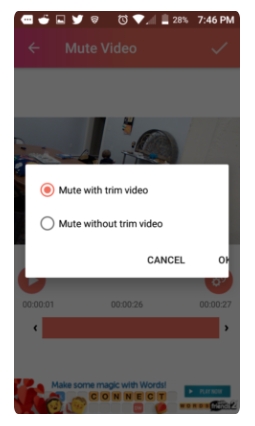 https://play.google.com/store/apps/details?id=com.codeedifice.mutevideomaker&showAllReviews=true
The app is developed by CodeEdifice and facilitates creating a silent or a mute file by removing the audio from the video on your Android device. The process of removing audio is simple using the app. There are two options where you can either choose to either keep the file mute or as the original. The app comes with ads and the option for file trimming is also present.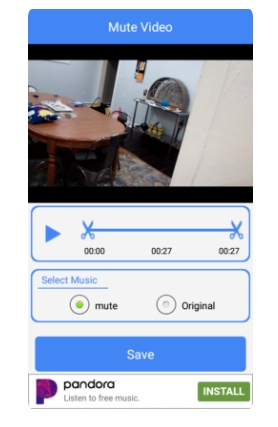 Video Editor: Cutter, Merge, Mute Audio, Filters
https://play.google.com/store/apps/details?id=com.videoeditor.videoeditor
Free to use, this is a great video editing app that supports a wide array of editing functions including mute video. Creating mute videos using the app is simple and quick. You can also extract the audio part of the file and use it for others. Adding your music to the video file can also be done if required. Additional features of the app include cropping video, changing file parameters, trimming, using filters, and others.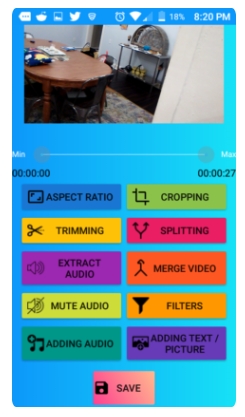 So whenever you are looking for options on how to remove audio from video android, the above-listed apps can be considered. Install these apps on your device and get mute video.