Video production has improved with technological advancements in the computing industry. With the introduction to smartphones, users have looked to simpler and convenient steps for improving videos and enhancing them with different editing features. Different video editing tools have been introduced to the market. These applications were first more inclined towards buying subscription plans. With more inclination to free applications, developers started to introduce free applications for iPhone and Android smartphones. This article shall put light on the best app to add music to video free along with their best features that make them the best in the market.
Part 1. Free Android Apps to Music to Video
The Android Play Store has a sea of applications that are present for video editing. Users face difficulties in deciding over the application that would suit their requirements. The applications that shall be discussed in the article are the best free services that provide the best features and usability to the users.
VideoShow has been accounted for as the best video editing application that is available for free on Android. Its user-friendly interface provides the essential editing functions that provide access to the list of effects, filters, and music. VideoShow allows the extra editing feature of performing live dubbing of the video. It comes with an explicit collection of 50 themes that would enhance the video while keeping the video's quality and rendering it with perfection. Among these features, it comes with a special feature of converting a soundtrack into an MP3 file.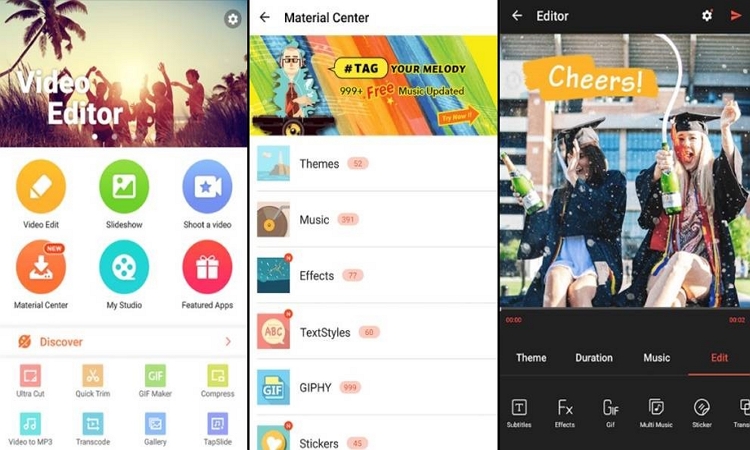 Movie Maker is a worthy video editing application that comes with motion track animation effects and music slideshow feature, which makes it one such app to add music to video free. Movie Maker comes with an additional feature to produce videos of 16:9 frames for social media platforms such as Instagram. Its excess provision of stickers, filters, and cinematic effects makes it a viable option for editing short videos.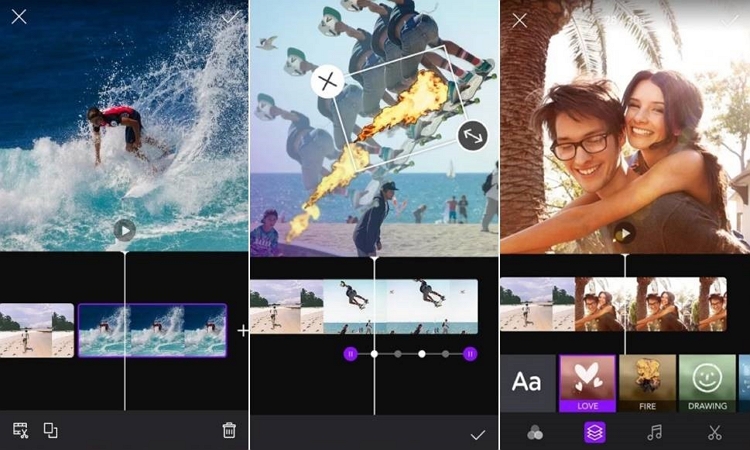 This is a dedicated video editing application developed for Android, which offers multiple track timeline video editing. PowerDirector, being a host to different video effects and FX editing with drag and drop control, Chroma key editable screen backgrounds, transition editing, and music integration is counted as one of the best video editing tools available in the market. Videos can be exported in 720p with this free tool. This application can prove very fruitful for the cases where music needs to be added onto the video with ease and convenience.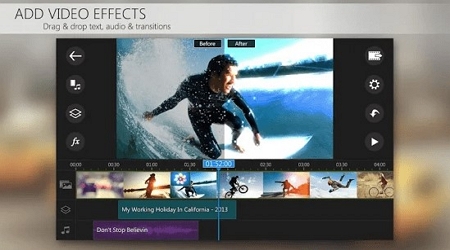 Part 2. Free iPhone Apps to Add Music to Video
There are many prevailing applications in the App Store over whose selection users usually face difficulty while focusing on the video editing features. This article shall state the best app to add music to video free iPhone, which would allow users to cut in the chase and decide upon the best application with more ease.
This application is widely known for its impeccable features and its framing and editing qualities in iOS applications. The free video editing tool allows users to import videos from GoPro Plus, which makes it one of the few applications connected with GoPro. The application is packed with high profile editing features along with access to 100+ songs. Quik allows automatic synchronization of the footage with the beats of the soundtrack with its AI editing assistance. It can be considered very convenient for adding music to the video.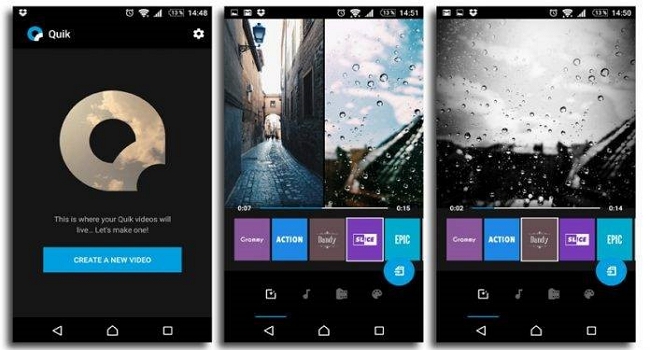 'Clips' is Apple-backed video editing software that provides effective and proficient video editing features for free. This application allows its users to create animated captions and titles for their videos with full autonomy and lives up the video with its animated background and Emojis. Clips cleverly synchronize the track onto the length of the video. It is a free application that provides a very convenient user-interface to work on and backs the quality of the video with its original Selfie Scenes and recognition features.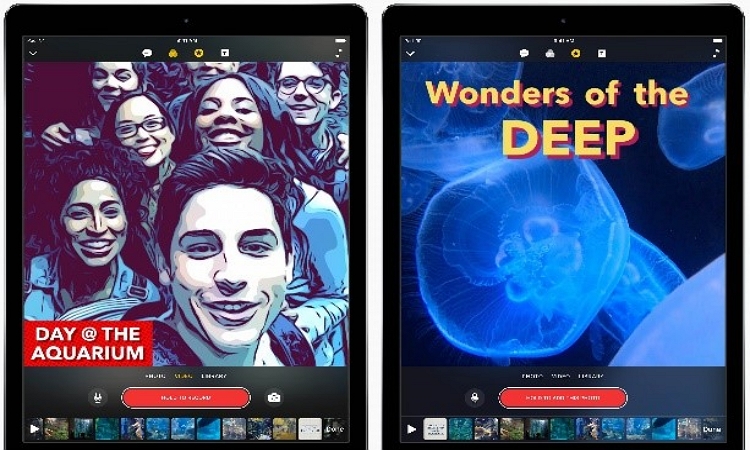 The App Store is stacked with very extraordinary video editing tools. PicPlayPost is one such free application that creates 30-minute movies in 1080p quality with 365 pieces of media. It offers personalized custom watermarks and branded logos to be added within the video. PicPlayPost comes with almost all the necessary video editing features that help create a very creative video. This application has MP4 audio compatibility and is highly customizable in comparison to the other existing video editing tools.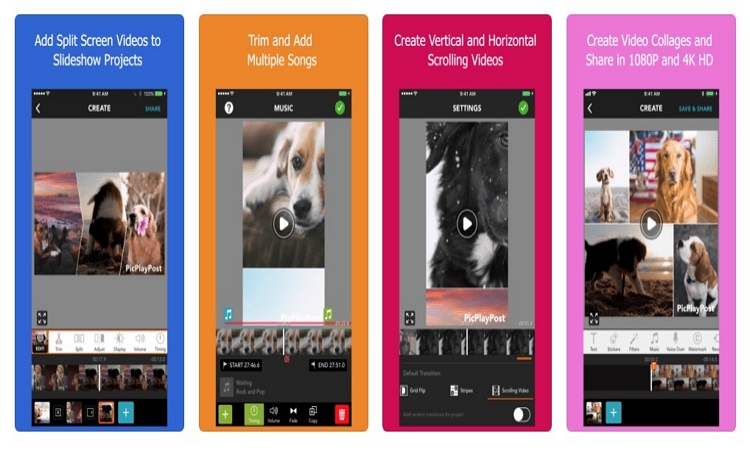 Conclusion
Users are provided with the best Android and iPhone applications that constitute the best video editing features along with the best platform for adding music in the video. It would thus make it easy for them to select the application with ease.