Did you know that you can easily trim MP3 Macor Windows 10 for free? Well, two common computer operating systems will allow you to do that via the Apple QuickTime and Windows Media Player. However, trimming MP3 professionally entails more than just having the right trimming tools. So today, I want to walk you through some simple methods to trim MP3 Windows 10 and Mac plus a capable online alternative. Let's dive in!
Solution 1. Convert Mini DVD to digital with WMM
Windows Movie Maker is the most widely used player for the Windows system that in addition to video playback supports several other functions as well. Using the software, you can transfer mini DV to DVDin a few quick steps.
Steps to transfer mini DV to DVD using Windows Movie Maker
Step 1: First of all your need to connect your camcorder to your system using Firewire connector. In case if your system does not has support to Firewire cable, you can use a USB adaptor and then connect it to your system. The camcorder now needs to be turned on in the VCR mode.
Step 2: Launch the Windows Movie Maker program on your system and select Tool > Options.
Step 3: An Options window will now open from where move to the Advanced tab and select Video properties. Select from NTSC or PAL format as applicable in your region and then click on the OK button.
Step 4: Move to the primary screen and from Capture Video task selectCapture from video device. A pop-up window will now appear at which you need to choose the desired file name and location to save it. Hit on the Next button.
Step 5: Next select Digital device format from the video setting window and again click on the Next button. You can now choose if you want to capture only a few parts of the tape or the entire video. Again click on the Next button that will take you to the video capture window.
Step 6: The starting and the end of the video capture can be selected using the Start Capture and Stop Capture buttons.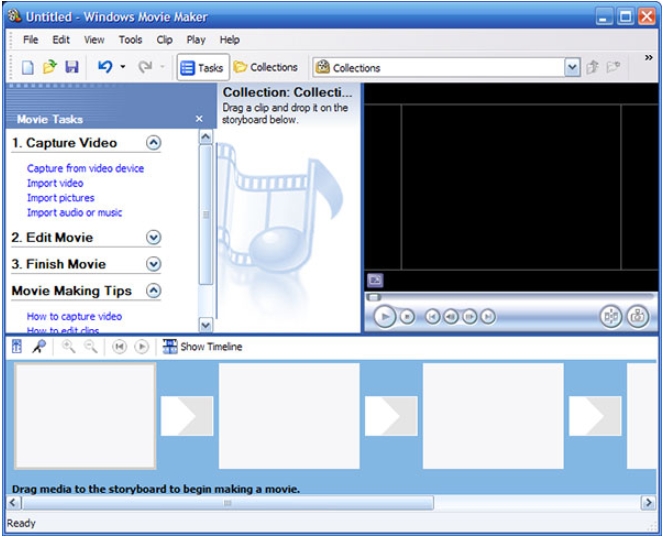 Solution 2. Convert Mini DV to Digital with iMovie
iMovie is the primary video editing software for the Mac and iOS devices and offers a wide range of functions. On your Mac system, iMovie can also be used for converting your Mini DV to digital formats which can be then burned to a DVD if required. The method of conversion involves, using an adapter, and connecting your mini DV camcorder to your system and transferring the content using the LifeFlix program.
Steps to convert mini DV to digital using iMovie:
Step 1: Run the iMovie app on your system and select the Import option from the Toolbar.
Step 2: An import screen will now appear from where select the camcorder in the Cameras section. The preview of the video that you want to record can be checked by clicking on the Play button.
Step 3: Expand the drop-down menu at Import to option and choose New Event option. Give the desired name to the event and hit on the OK button.
Step 4: Now move to the starting point of the video and hit on the Import button that will start copying the tape.
Step 5: To stop the process click on the Stop Import button. When you are done with the recording, close the import screen by clicking on the Close button.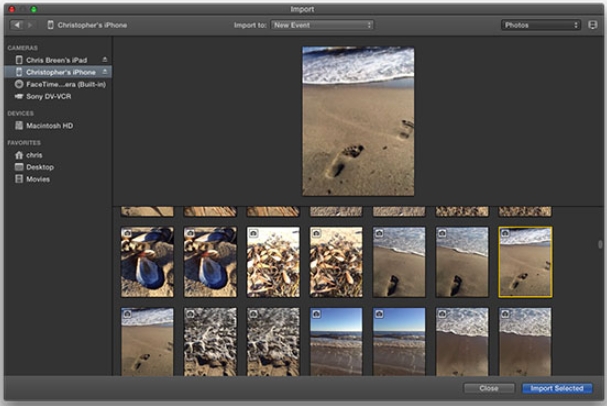 Solution 3. Mini DV Conversion Service with Tape Transfer Service
The above two methods required you to have a camcorder and some knowledge about the programs to convert your miniDV. But if you only have the tapes without the camcorder and not too keen on converting the tapes on your own, no worries as several retail transfer services can get your task done. Some of the popular service providers in this category include Southtree, Costco, Walgreens, and others. While availing their services, you need to drop or ship your tapes to their stores and the experts with them will convert them to a DVD or digital format as required. The pricing of the conversion depends on the number of tapes, hours of video footage, and other factors. There are different packages available with these miniDV conversion service providers so that you can choose the one that best suits your requirements.
So if you want to convert mini DV to DVD without camcorder, tape transfer service providers are the best options.
Summary
Above we have listed different solutions for converting your mini DV to DVD and digital formats. Software that we would like to mention here is Wondershare UniConverter. This versatile desktop-based software helps you with converting your DVD to digital and vice versa in addition to a host of other features. So if you have converted your miniDV to a DVD it can be converted to almost all popular video formats using the software. Moreover, you can also burn DVDs using the software. The digital files can be burned to a DVD in a few simple steps using the software. The DVD templates and themes of the program further help you create professional-looking discs.
Wondershare UniConverter
· The primary function of UniConverter is conversion. Users get to convert various file types like images, videos, and audios.
· Lets users perform minor editing to videos that your video files are displayed in the best desirable manner.
· You can screen record activities being performed on the computer screen. This feature is helpful especially when creating tutorials.
· Wondershare UniConverter is equipped to burn contents in various optical media storage devices.