There are various image extension files available over the internet in which you can easily save a file of your choice. It is very easy to convert JPG to PCX extension. All you have to do is to follow simple conversion steps.
Part 1. Convert JPG to PCX Online Free
Over the internet, you can find free of cost conversions sites with which you can easily convert one image extension file to another. These sites are very easy to operate as they possess excellent GUIs and you can also sort your queries through FAQs and Help section on the web portal. One of the best features of these sites is that you can convert JPG to PCX and don't have to pay a dime for the services. Some of these sites also provide you an opportunity to keep your file on a cloud platform.
URL: https://onlineconvertfree.com/convert-format/jpg-to-pcx/
Onlineconvertfree contains greater UX and UI which will give you the advantage to converting JPG to PCX extension with great ease. You will also get an opportunity to upload a JPG file from different platforms. Moreover, this site is also SSL protected thus you don't have to fear about virus and worms when you download the converted file.
Key Features:
You will be able to upload the file from a personal computer, DropBox, URL or Google Drive.
The converted file is of high resolution; thus you can keep it for future reference.
This site also provides an interactive way in which you can ask your query directly through electronic mail.
Conversion Steps for Onlineconvertfree
Step 1: In the initial step, you just have to upload your JPG file on the site.
Step 2: After this, select a PCX file extension from the dropdown menu, the online software will start the conversion automatically.

Step 3: Lastly, you are required to download the converted file straight on your computer system.

URL: https://www.zamzar.com/convert/jpg-to-pcx/
This is the online file converting software that offers you high resolute images after you convert JPG to PCX extension. This site will convert your files in a very small time frame thus you will be able to save a great deal of your time. You will get a chance of drag and drop; this will make your uploading task easier.
Key Features:
This site basically provides you an option with which you can effectively get the converted file straight on your email.
You will also get a chance to upload the file from the web link and from your personal hard disc.
To convert a file no sign up is required.
Conversion Steps to Follow-Zamzar
Step 1: Primarily you just have to upload your JPG extension file.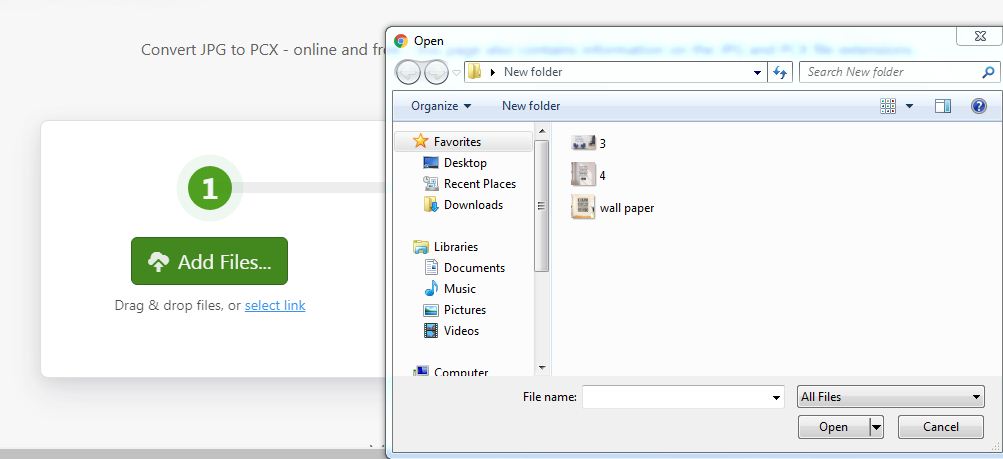 Step 2: During the second step you have to select the PCX format for file conversion.

Step 3: In the last step, you are supposed to click on the convert button and then you can download the image to your PC or can send it to your email.

URL: https://convertio.co/jpg-pcx/
Convertio.co is a site in which you can upload your JPG file through Google Drive, URL, Personal Computer and Drop Box. This site provides excellent UX and UI feature, thus it will be very easy for you to convert JPG to PCX. Moreover, this site offers more than 190 formats to choose from.
Key Features:
This site allows you to upload a file up to 100MB in size.
You can upload a file via drag and drop option.
This site follows a strict norm of confidentiality.
Follow Each Step for Convertio
Step 1: During the initial step, you just have to upload a JPG file through various platforms.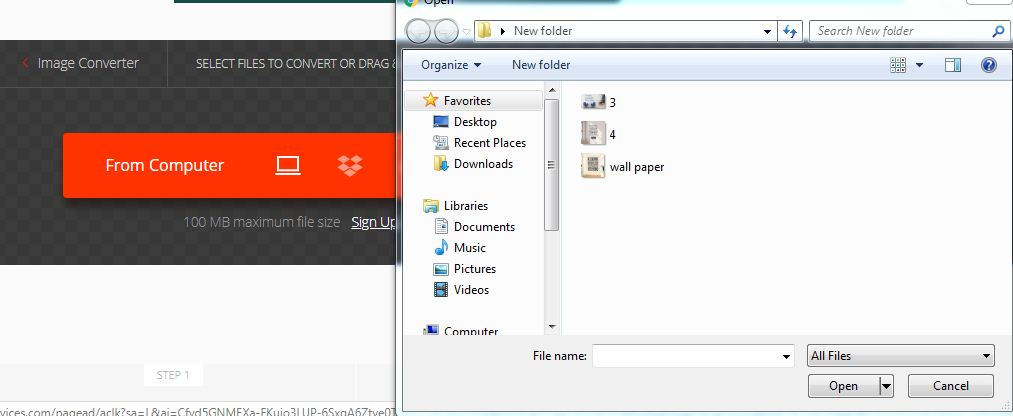 Step 2: Secondly, you just have to choose a PCX format, the file conversion will take place automatically.

Step 3: At last you just have to download the converted file straight on your computer system.

Part 2. Definition of PCX
a. What is PCX?
The full form of PCX is Picture Exchange and it is a kind of Bitmap image. You can easily save multiple PCX files under.DCX extension. PCX extension image is used primarily in a windows system and it is extensively used in the paintbrush program. This file extension is also accepted by DOS and it can store images from 2 to 256 colors.
b. How to Open a PCX File?
You can easily open a PCX file extension through various software viz. Ms-Dos, Paintbrush, Adobe Photoshop, XnView, GIMP, IrfanView, etc. Moreover, if you find it hard to open the PCX extension file through above-mentioned software then it is advised to look at the extension of the file clearly. In most of the cases, there's a possibility that you are trying to open a PCX file instead of PCX extension. The software of the PXC extension file is completely different. This file basically requires Photodex ProShow to open them in an efficient manner.
c. More Information on PCX Files
These files are also known by the name of ZSoft Paintbrush. The file also has an initial header of 128 bytes and it also has a palette of 256 colors. On the header of PCX, you can easily read the basic information viz. dimension of the image, version number, compression value, etc. In the PCX, file images are basically stored in a row follow the top-down approach. The sequence of data storage from top to bottom is red, green and blue. PCX extension files also use lossless compression. Thus, they are small in overall size.
Summary
Around the internet, you can find various software's where you can convert JPG to PCX file extension by following a few basic steps. Online converters are also SSL secured and do not provide your personal data to any third party. You will be able to upload your files through different platforms and even get a chance to acquire converted file right at your email account.
PCX file extension is a bitmap image type which basically uses, up to 256-colors. You can easily use some software to open the file viz. GIMP, MS-DOS, Adobe Photoshop, etc. These files are highly compressed; thus it would be very easy for you to keep on your hard disc.
If you're looking for a converter software, UniConverter is the best choice for you to free download.
Wondershare UniConverter
· Support batch processing of pictures conversion.
· Convert images to over 1000 formats, including JPG, PNG, BMP, TIFF, GIF, and others.
· Convert photo to JPG or specific devices formats without any trouble.
· Transfer converted files from PC/Mac to external devices easily via a USB cable.
· Versatile toolbox combines Image Converter, GIF maker, video compressor and screen recorder, and others.