Macintosh or Mac for short is one of the most advanced and widely used operating systems for computers all over the world. Majority of Mac users prefer it due to its productivity features. Experts believe that Mac for video editing is the best option. A lot of professional video editing and processing companies prefer using Mac for their day to day operations. This is why they're a lot of different options when it comes to video editing software for Mac. Video editing is a delight on Mac-based devices due to the OS being supportive of such functions and the hardware being capable as well. Down below, you will be introduced to the top video editing software for Mac both online and offline.
Part 1. Top 8 Best Video Editing Software for Mac
URL: https://www.media.io/video-converter-desktop.html
Any top 10 video editing software for Mac list is not complete without this editor. Wondershare Uniconverter is one of the most commonly used programs in Mac as well as Windows-based devices. This converter offers basic editing features like speed manipulation, cropping, merging, etc. and is famous for its clean and ad-free UI. The software can be downloaded for free from the official website.
Wondershare UniConverter
· UniConverter has a simple interface, so it suitable for beginner-users.
· You can download videos from over 10000 video sites, and you can record the videos or system screen.
· It allows you to transfer videos from computer to iPhone or Android mobiles without using iTunes.
· All-in-one software, it includes Image Converter, GIF Maker, Screen Recorder, Video Compressor, VR Converter, and other functions.
· Wondershare UniConverter allows you to install in Windows and Mac.
Pros:
Free to use.
Facilitates fast operations.
The UI is very simple and clean which makes it very easy to use.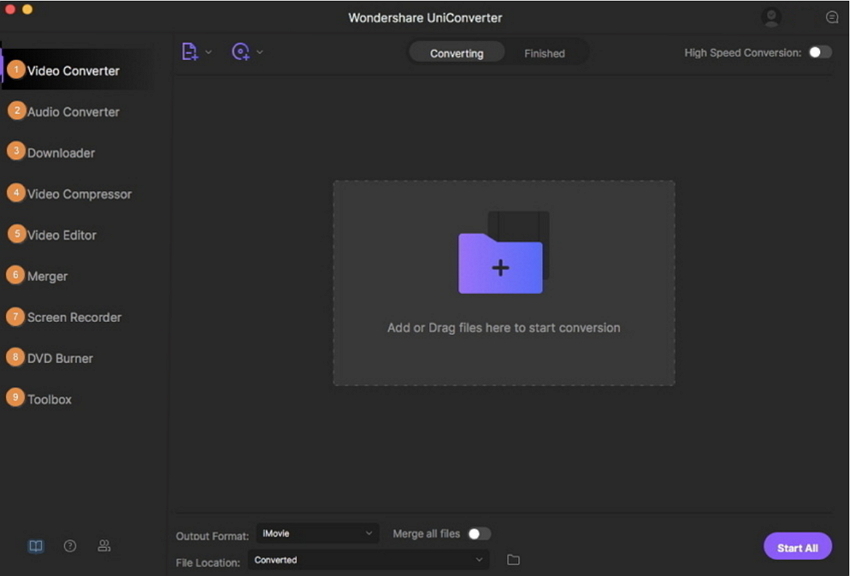 URL: https://filmora.wondershare.com/
Filmora is specialized software made for beginners in editing. This program is elementary to use and is beginner-friendly as well. This program allows essential editing functions like speed manipulation, conversion, cropping, and so on. It is free to use and is frequently used by independent content creators from various platforms. It provides high-quality results very quickly.
Pros:
Easy to use due to a neat and elaborated UI, this makes it suitable for beginners.
It can be used for free.
It offers a vast support library.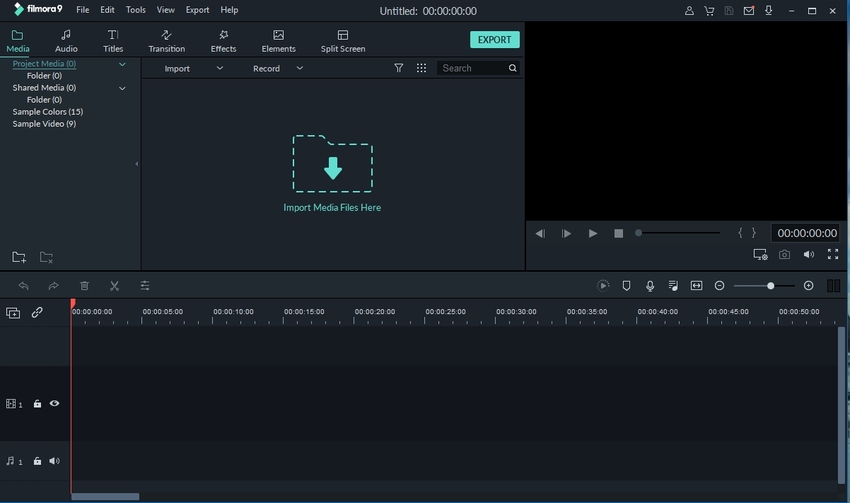 URL: https://www.apple.com/imovie/
iMovie is one of the most popular and powerful Mac-based video editing software. This software is completely free and comes with a lot of advanced video editing features. The best thing about this software is that it allows interchangeability of devices while editing, i.e., if you are editing on your Mac desktop and you have to go out suddenly, iMovie will allow you to use your iPhone or iPad to continue editing the same clip on the go. It supports 4k video editing and will enable you to create cinematic style videos.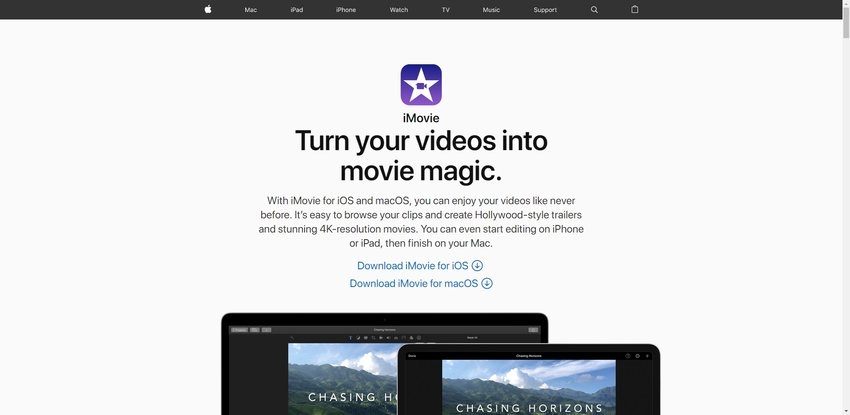 URL: http://www.blackmagicdesign.com/products/davinciresolve/
This one of the most advanced video editors available on the Mac platform as it allows 8k video editing, color correction, visual effect, and post-editing audio production. This software comes with necessary features for free, and an upgrade can also buy for a small price. This editor is commonly used by professional editing firms that work for Hollywood and TV productions as well, and it is effortless to use as well.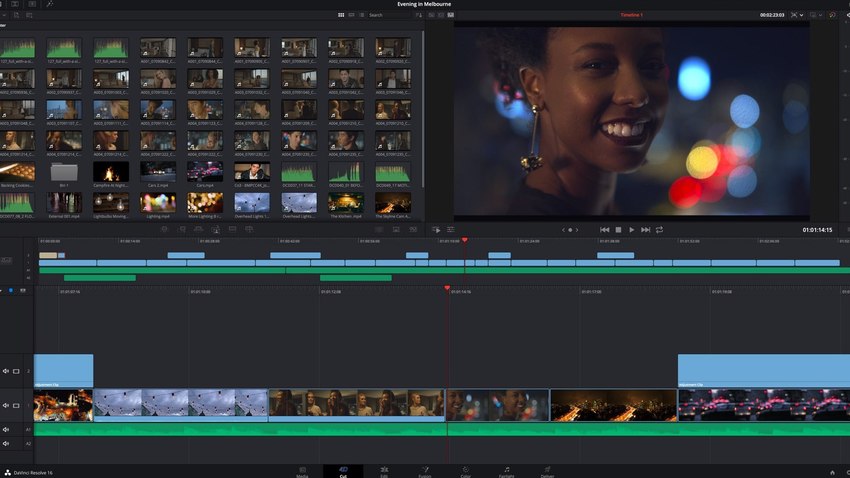 Lightworks is one of the most popular video editing programs for Mac. With a significant presence in the entertainment industry for over 25 years now, lightwork is heavily used in filmmaking and media. This program is excellent for beginners as well because it is straightforward to use and is powerful enough to do any video editing task you throw at it.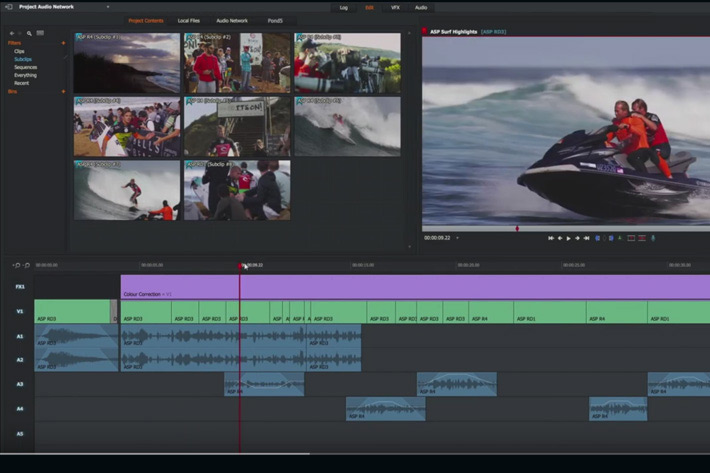 Openshot certainly is one of the best free video editing software for Mac. It provides users with a lot of different and advanced video editing features like 3d animation, speed, and time manipulation and a lot more. It is the go-to software for most rookie video editors due to the fast pace and ease of using this software offers.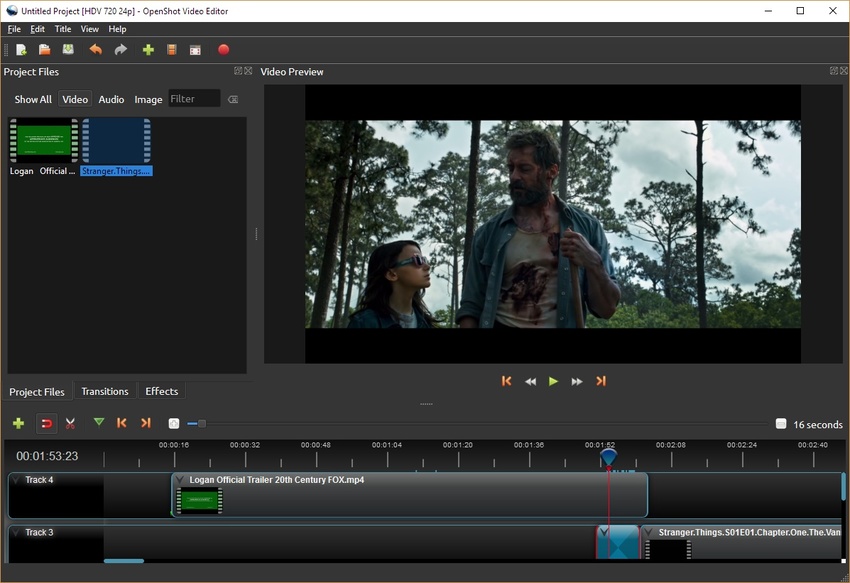 URL: https://www.apple.com/final-cut-pro/
Final Cut Pro is apple's premium offering in the video editing industry. It is a complete video editor that can perform all the editing tasks thrown at it. It is being used by movie production houses and in the fields of complicated video editing and animation. The power of this software, combined with the hardware in Mac devices, can provide you with high-quality results in no time.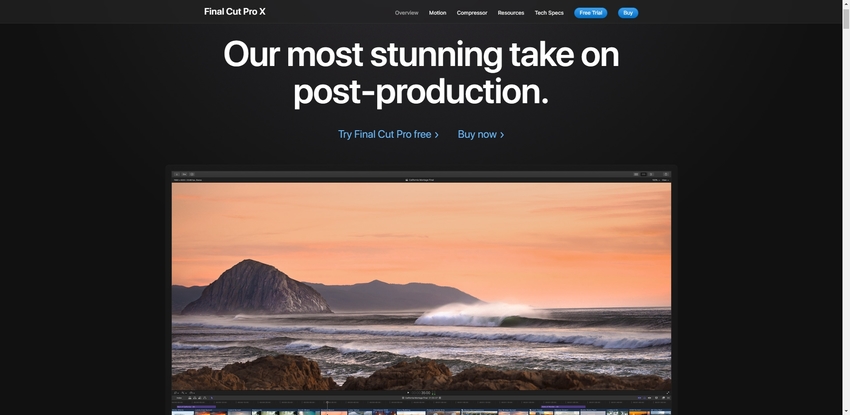 URL: https://www.adobe.com/products/premiere.html
One of the oldest and most reliable software on this list is this competent video editor. Adobe Premiere Pro is a professional timeline based video editor that has been standard in the video editing community for a long time. This software was made especially for professionals in the field, which allows it to have a lot of advanced features.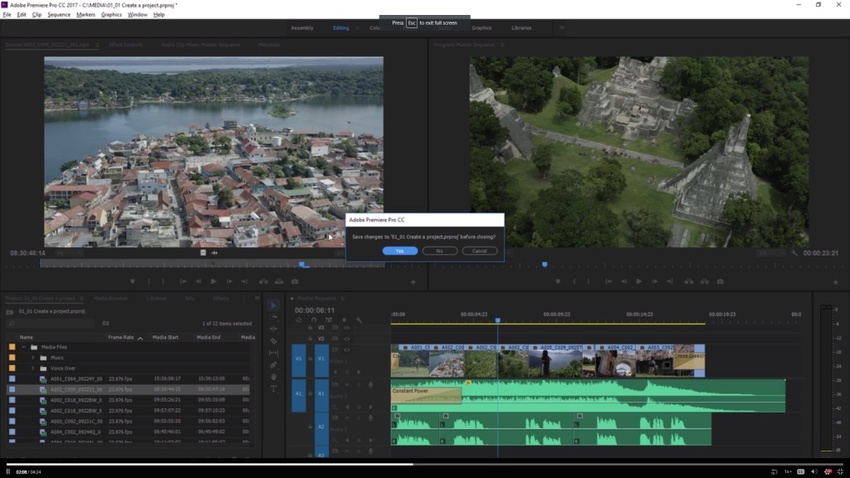 Part 2. Online Free Video Editing for any Browser
URL: https://www.media.io/video-editor.html
This online tool comes loaded with very basic video editing features one could ask for in an online tool. This tool is created by the same team that developed Filmora and Uniconverter. This tool is free to use and provides fast and high-quality results. You can perform tasks like merging, trimming, rotations, etc. using this online tool.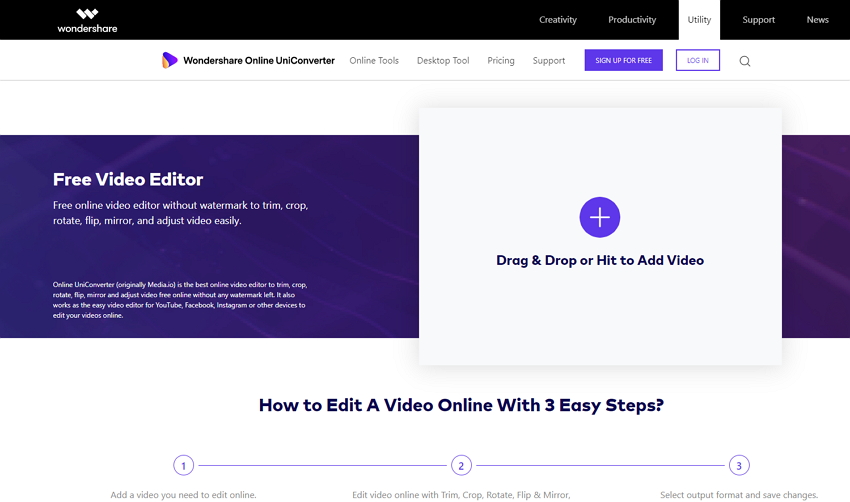 URL: https://app.clipchamp.com/
Clipchamp is free to use online video editing tool used by experts as well as a rookie in the video editing community. This tool is used for creating cinematic trailers and advertising videos. It provides users with templates over which users can use their creativity and inbuilt features to make required video pretty quickly and in no time.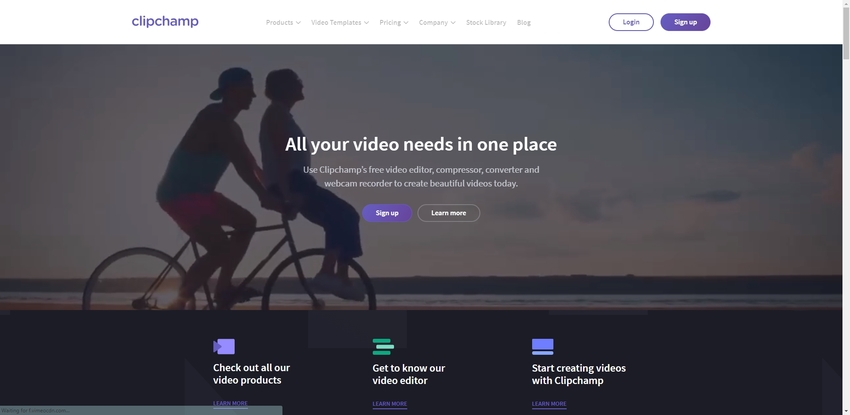 URL: https://online-video-cutter.com/
Superfast operations and entirely free for use is just an introduction for this video editing tool. This video editing tool allows basic editing like cutting, cropping, rotation, merging, trimming, etc. over cloud-based servers at a fast rate. The website is very user-friendly, and even first time users will have no difficulty in editing videos using this.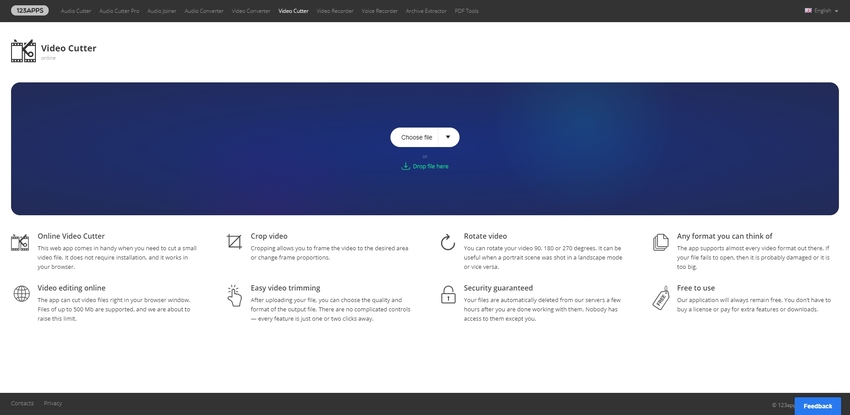 URL: https://wave.video/video-templates
Wave.video is free to use tool that allows you to choose from a vast library of templates and build upon it using the inbuilt tools and your very own creativity. A lot of small scale businesses use this tool to create high quality and engaging video advertisements for their business. It also popular among students as they use it to create school and college projects as well.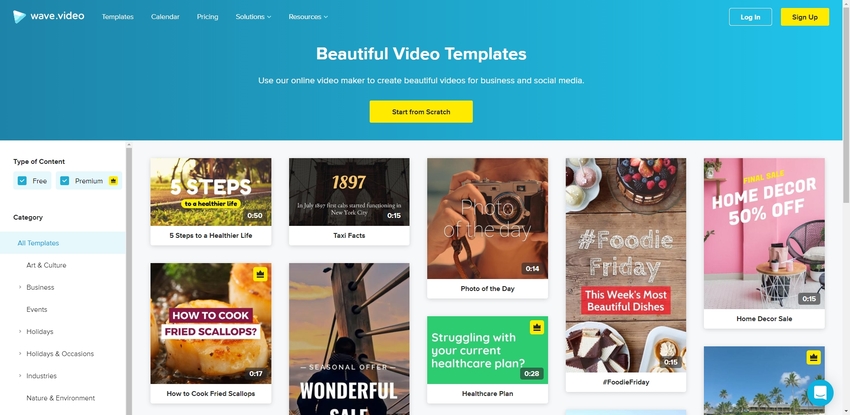 Summary
Mac is one of the best platforms in terms of productivity and general usability. A lot of people prefer Mac over windows for video editing. There is a lot of paid and unpaid software available for Mac. If you are looking for something free, there are online tools available that are free to use, and the software that you need to download can have both paid and free versions. The downloadable software generally has more features loaded and can be used for more intense and professional video editing scenarios, whereas the online tools can only be used for basic editing.