Video calling is widely in use not only as a mode of personal communication but also for professional and business purposes. So if you want to refer to a particular video call later, recording it is the best solution. There can be many other legal, security as well as personal uses of the recorded video call. To help you in video call recording, 10 most popular video call recorders are listed below.
Part 1. Top 6 Video Call Recorder Apps for PC
To record your video calls on your computer, an array of software and tools are available. Using these programs, video call recording can be done in a hassle-free manner. The round-up of the top 6 software in the category is below.
Key Features:
Free to use screen-capture recording app with a simple interface.
Online screen recorder with app's sound; webcam recorder with your voice.
Allows recording video calls in WebM, MP4 and AVI format in high quality.
Allows recording video calls from Facebook, Google Hangouts interview, Skype, and other tools.
Separate MP3 audio files can also be recorded.
Allows recording the sound of both the sides and also the local as well as remote sound.
URL: https://www.eztalks.com/meetings
Key Features:
Cross platform app that supports multiple functions related to video and web conferencing.
Video and audio calls can be recorded to your local device or cloud as needed.
Recorded calls can be shared with the participants for reference and reviews.
Allows to replay the recordings from the web browser.
Provides 1 GB of free cloud storage to each free user for cloud storage of the calls. Extra storage can be purchased with an add-on plan.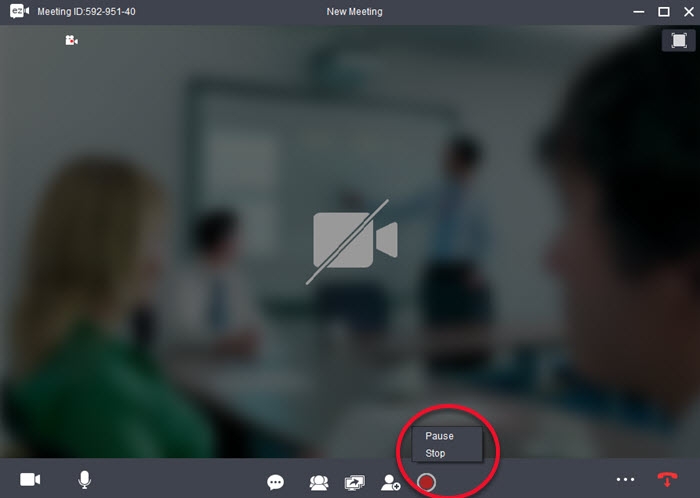 Key Features:
A complete call recording tool that allows recording calls in HD quality from Skype, Google Meet, FaceTime, Viber, Google Hangouts, WebEx, and other tools.
Allows editing the recorded calls with features like add text, add audio, erase selection, insert comments, and others.
Recorded calls can be sent to Dropbox, Google Drive, OneDrive, and Evernote.
Facilitates managing the recorded video calls so that you can find, share, and edit them easily.
Allows transcription of the recorded video calls in 18 languages.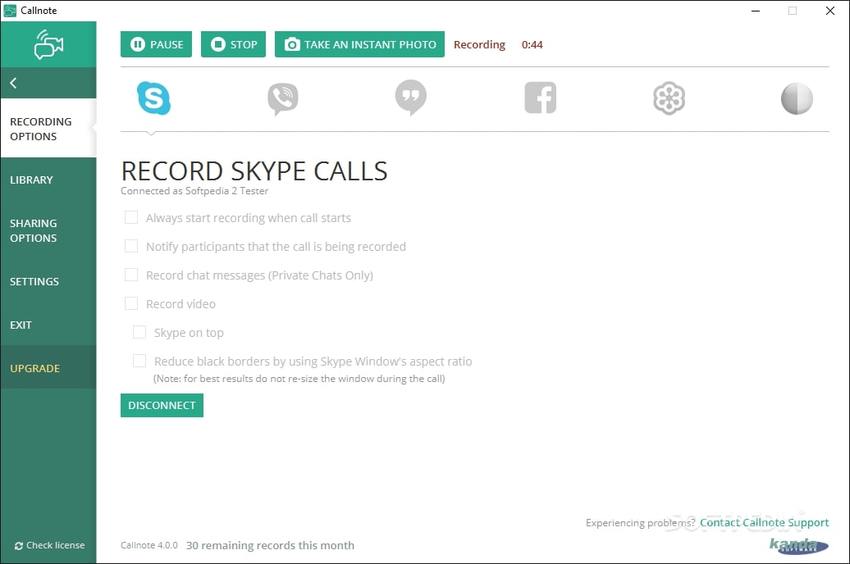 URL: https://www.intermedia.net/anymeeting-video-conferencing
Key Features:
Video conferencing tool that supports an array of other features, including video call recording.
Allows recording the video calls in high quality.
Unlimited storage is available to save the recorded calls.
Recorded calls can be shared with other participants for references.
Simple and easy to use interface.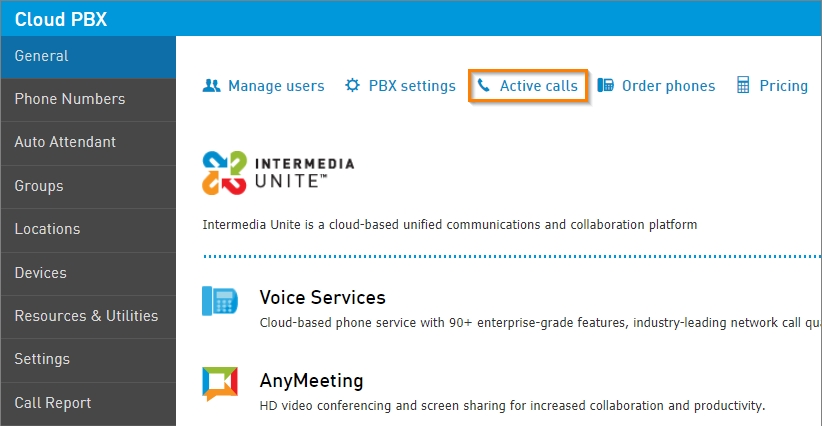 URL: https://filmora.wondershare.com/screen-recorder/
Key Features:
Allows screen recording, including video calls on Windows and Mac system.
Allows recording from the computer as well as webcam simultaneously.
Support for 15-120FPS recording.
It comes with a full editing suite so that recorded videos can be customized if requires.
Allows adding changeable cursors and annotations for communicating ideas in a transparent manner.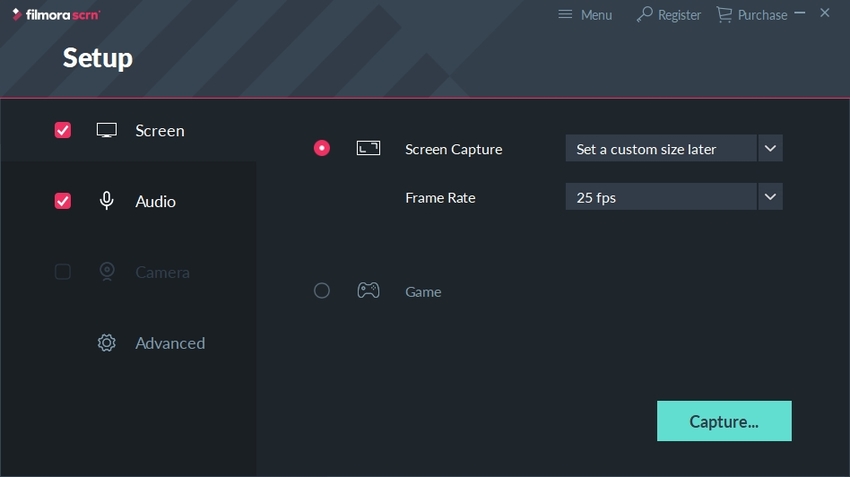 URL: https://www.media.io/video-converter-desktop.html
Key Features:
Professional software is available for download on Windows and Mac system.
Allows recording desktop screens as well as videos from online streaming sites.
Recorded videos can be converted to an array of video formats.
Recorded videos can be edited using the built-in editor of the software.
Transfer of videos to an array of devices supported.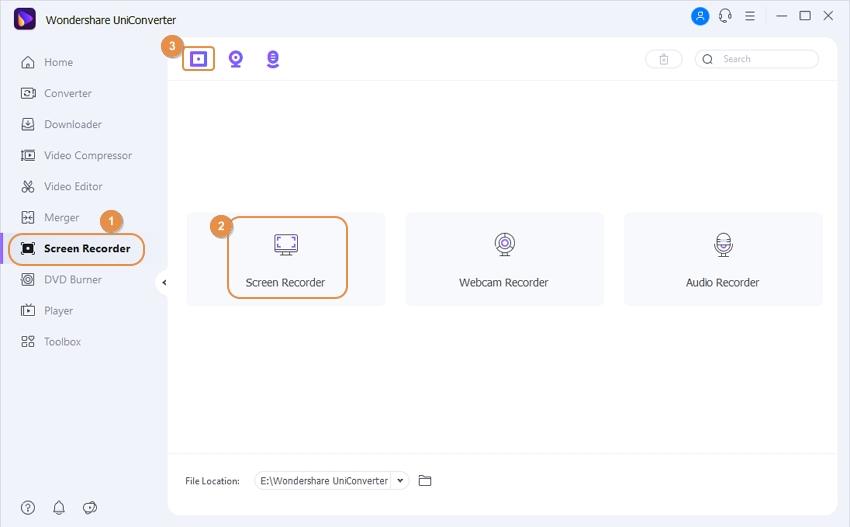 Part 2. How to Record My Video Call in Wondershare UniConverter
Wondershare UniConverter is an excellent video-toolbox that supports live screen recording along with a host of other features. Using the software on your Windows and Mac system, you can record the live desktop screen, including video calls on Skype and other tools along with streaming videos of high quality. The process of recording is quick and hassle-free, and the recorded videos can be converted to the desired format.
Steps for Video Call Recording using Wondershare UniConverter
Step 1. Launch Wondershare UniConverter and Choose to Record Video
Run the installed Wondershare software on your system and choose the Screen Recorder section from the main interface. Click on the Camera icon.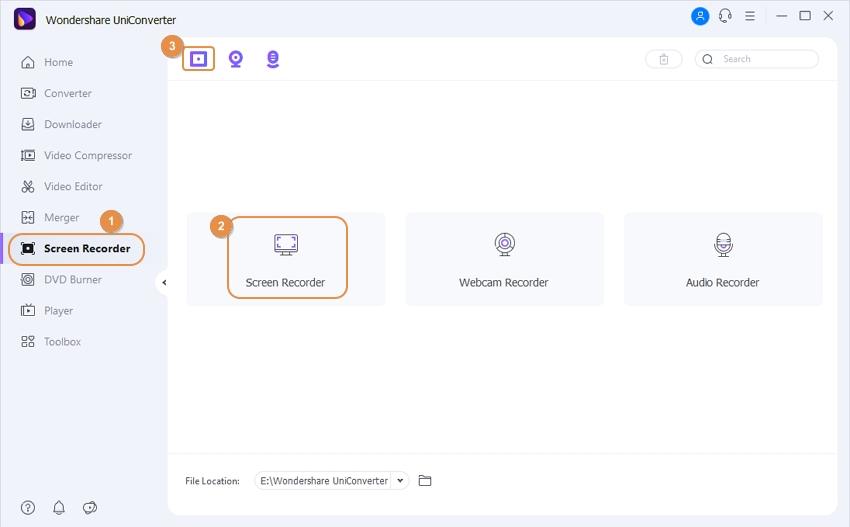 Step 2. Choose the Recording Frame
A recording frame will appear that you need to adjust to select the video call area that you want to record. The frame can be adjusted in the following manner.
1. The edges of the frame can be used to expand and decrease the frame size vertically and horizontally.
2. To move the entire frame, use the center Cross icon at the center of the frame.
3. You can also enter the exact width and height to select the capturing area.

Other record settings for timer, mouse, frame rate, and short-cut can be done by clicking the settings icon.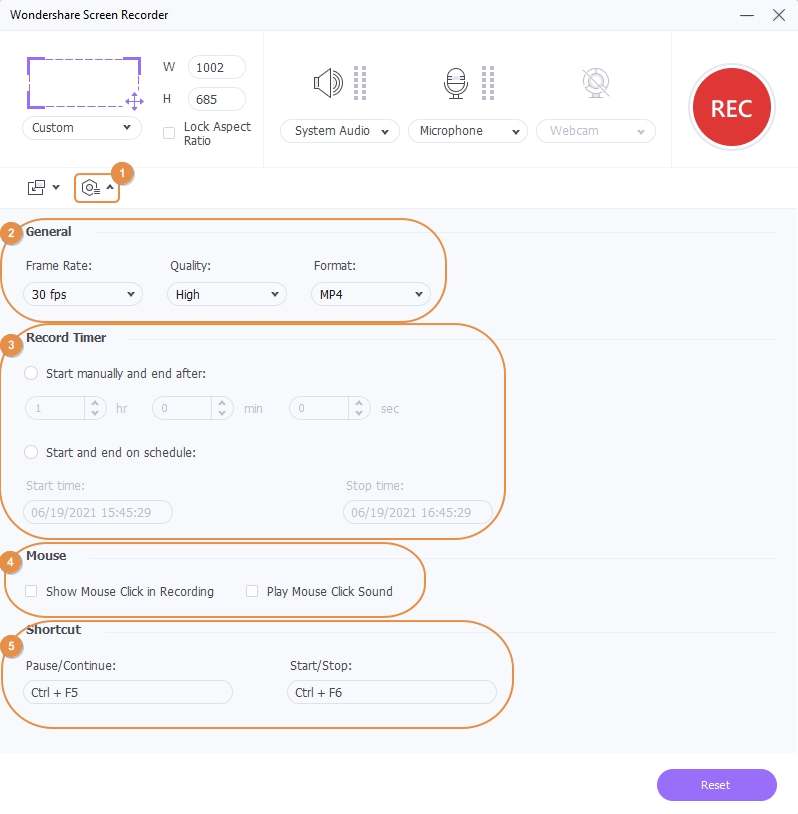 Step 3. Start and Stop Recording
Click on the red REC button and with a 5-second timer, the software will start recording.

Once you are done, click on the red Stop button to stop the recording process.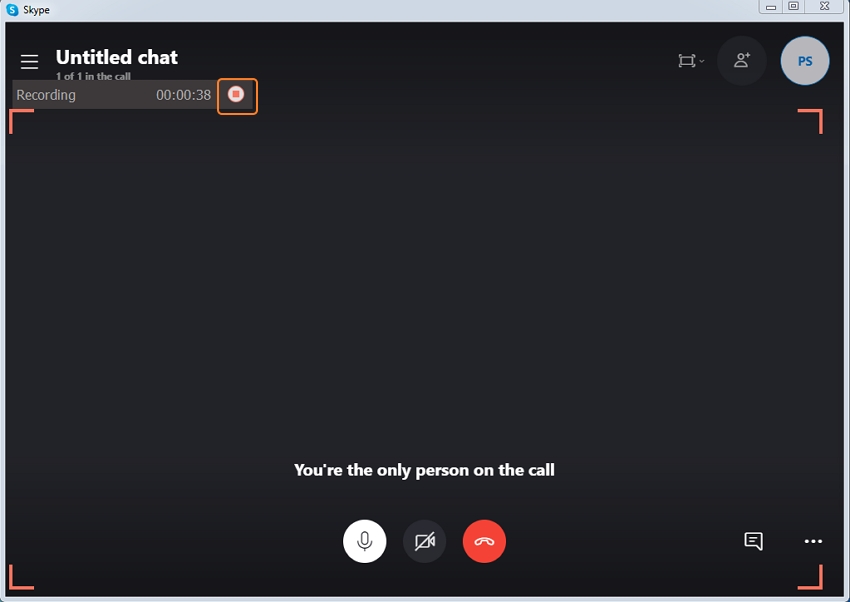 Part 3. 4 Best Video Call Recording Apps for Mobile
To help you record video calls on your phone, a variety of mobile applications are available. Below listed are the top 4 video call recorder app for mobile.
URL: https://play.google.com/store/apps/details?id=com.recordvideocall.recordcall&hl=en_US
Pros:
Allows capturing screen and recording video calls.
This free video call recorder allows adjusting video quality and screen resolution.
Playback and sharing of recorded videos allowed.
Con:
The app comes with a lot of ads.
The recorded video does not play several times.
A lot of issues in video call recording like call not recording, only video thumbnail recorded, and others.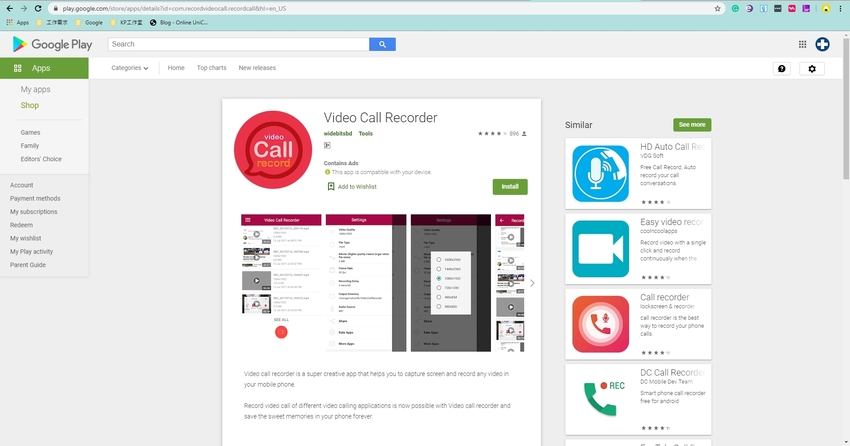 URL: https://play.google.com/store/apps/details?id=com.callrecorder.allvideo&hl=en_US
Pros:
Allows video recording from all popular platforms including Viber, Tango, Facebook, Whatsapp, Messenger, and others.
Facilitates recording videos in HD and Full HD quality.
Simple and intuitive interface.
Con:
Issues in recording clear audio of both the parties.
Contains ads.
Majority of the time, the app fails to record the video.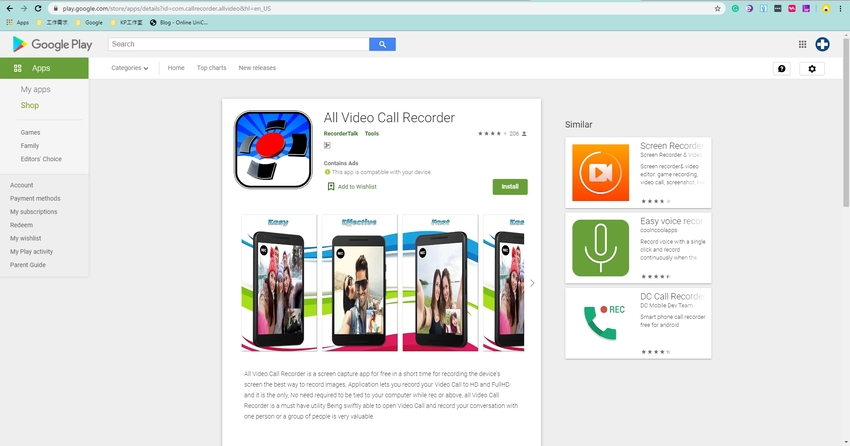 URL: https://play.google.com/store/apps/details?id=com.callrecord.auto&hl=en_US
Pros:
Simple to use app that allows automatic call recording.
Allows managing and organizing the recorded video. Option to share the videos to Dropbox, Google Drive, and other programs.
Option to check the complete information of the recorded calls and others.
Cons:
Misses recording the call several times.
The problem in recording both sides of the conversation.
Ad pop-up disrupts the phone functioning.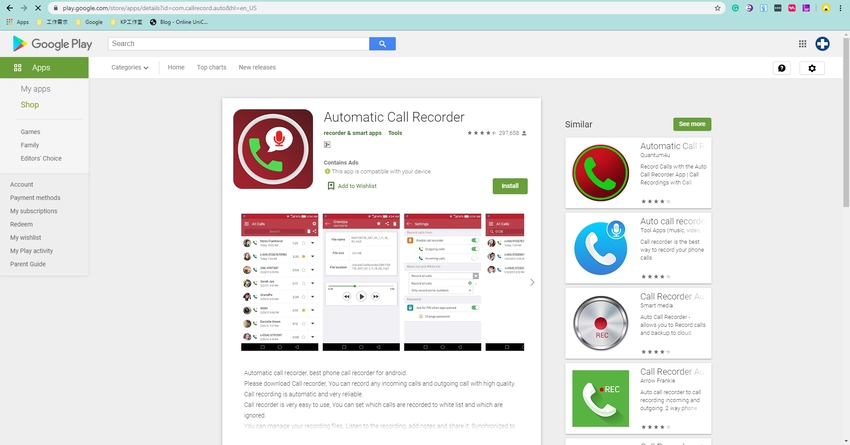 URL: https://play.google.com/store/apps/details?id=in.tank.corp.smrfree&hl=en
Pros:
Option to record video call in full HD quality.
Front and back camera video recording supported.
Flashlight mode selection available.
Cons:
Duration of recording restricted to 10 seconds and 30 seconds on the FREE version.
Lots of ads.
Gesture controls do not work properly.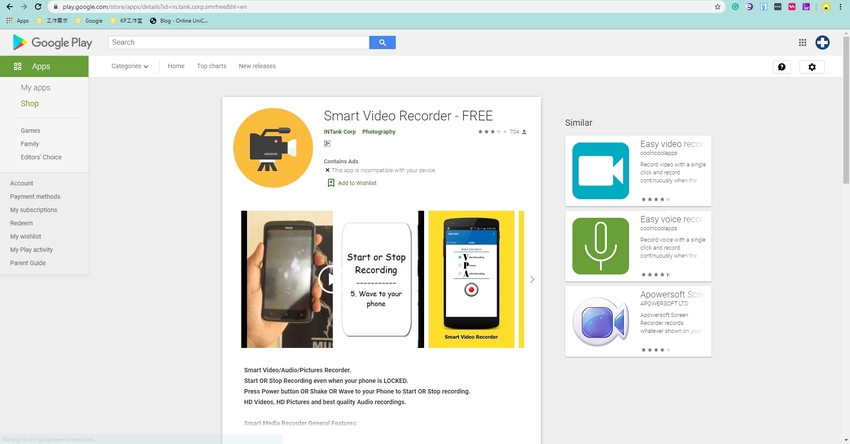 Summary
Install Wondershare UniConverter for recording a video call on your desktop. The video call recording video program records call in high quality and hassle-free manner. Other PC based tools can also be considered depending on the features required. For mobiles, one of the above-listed apps, as needed, can be used.