MP4 is the most popular video and audio storage format. MPEG-4 Part-14 or MP4 for short can be used to store other things like subtitle and still images as well. The main reason for its popularity is the multiplatform support it offers along with being supported on all the major streaming sites. There are a lot of times when you might need to trim MP4 files. For such cases, there is a lot of software available online and offline. If you don't want the software to take up space in your hard disk, there is a lot of software that can trim MP4 online as well. You can easily use them if you have an internet connection.
Part 1. Top 7 MP4 Trimmers Online for Free
If you have to trim an MP4 file urgently and don't have any software for it, online tools like the ones mentioned in the list below can help you with it by providing you the ability to cut MP4 files quickly over the internet. Some of the most exceptional software that is widely used for this purpose is as follows.
URL: https://www.media.io/video-editor.html
Online UniConverter comes from the same minds that were behind the making of one of the best video editors available on desktop, i.e., Wondershare Uniconverter. This online video converter has a clean look to its UI and can perform basic video editing operations like trimming cropping rotating etc. Also, this website has minimal ads which enhance the user experience by a significant margin.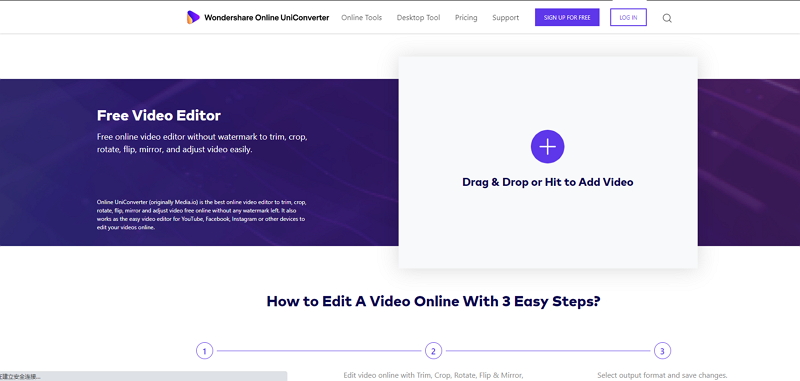 URL: https://www.onlineconverter.com/cut-video
Online Converter is another clean and straightforward tool that facilitates easy access to video editing features like cutting, cropping, merging, etc. This tool is one of the best MP4 cutters online, as it is effortless to use, you have to upload your file and type in the duration you want to cut, and within a few seconds, your file will be ready to be previewed and downloaded.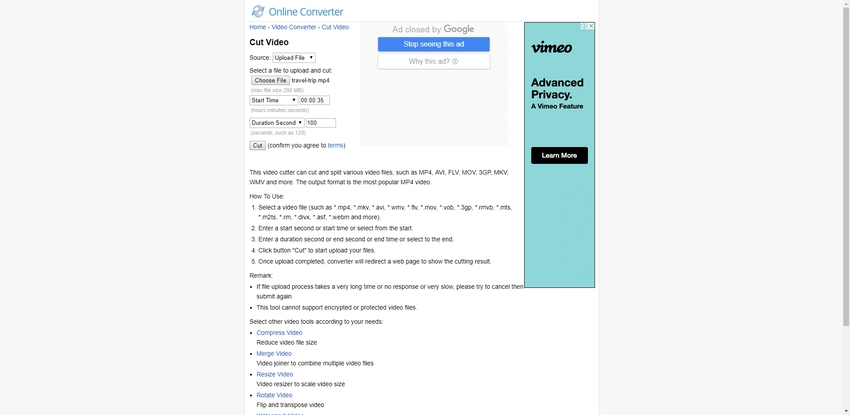 URL: https://ezgif.com/cut-video
EZGIF is one of the most popular options when it comes to the question of which is the best free MP4 cutter online. With its simplistic and clean UI, this tool provides the user with a platform that is very easy to use and fast as well. This tool allows you to edit videos that are up to 100mb in size.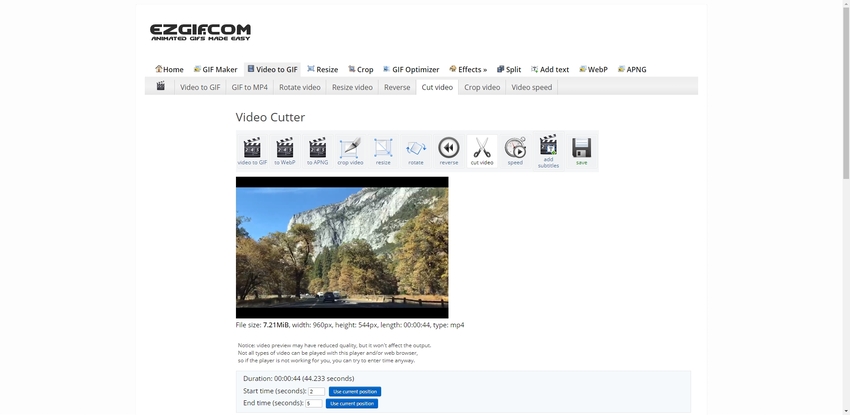 URL: https://clideo.com/cut-video
Clideo is another popular MP4 video cutter available online that provides basic editing features like conversion cropping and merging of MP4 videos. The tool is entirely free to use and uses high-speed cloud servers to perform your required procedures. The device claims to provide 100% data security so that you can complete the needful without worrying.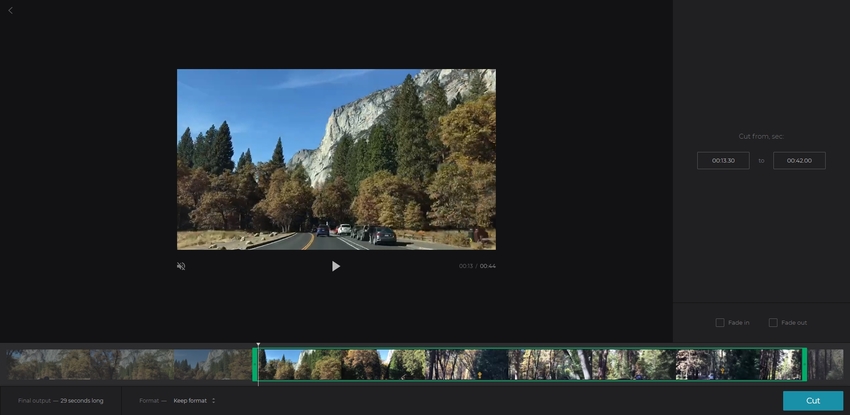 URL: https://online-video-cutter.com/
Video cutter online is one of the most underrated tools available online for free. This tool can perform all the necessary editing procedures and also facilitates a conversion. This website has a very pleasing user interface and also provides step by step guides for all the significant processes. This makes it a very beginner-friendly tool.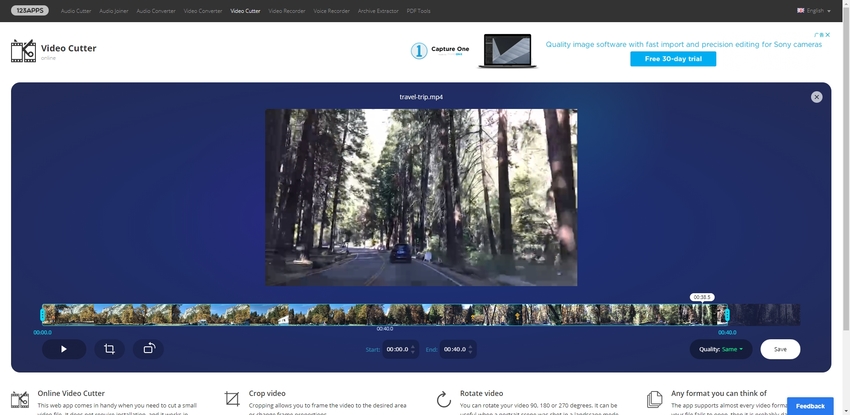 URL: https://www.kapwing.com/trim-video
Kapwing is an excellent and straightforward to use tool that has been around for a long time now. This tool is entirely free to use, but you can upgrade the features in free version by paying a small fee. This website has little to no ads and has advanced and fast cloud servers to help you get what you need as quickly as possible.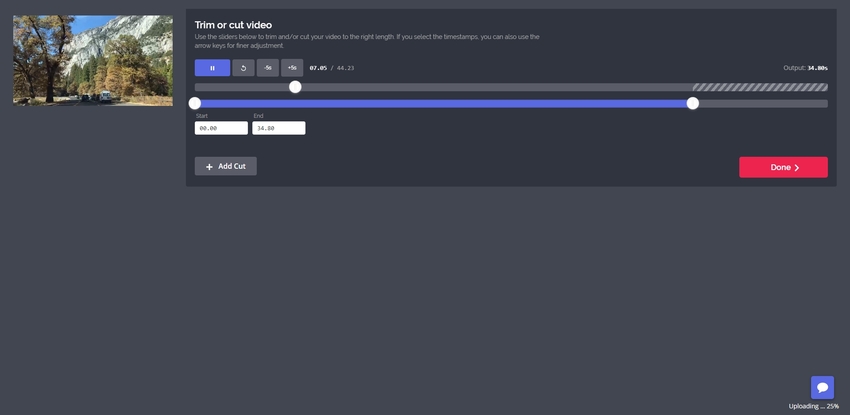 URL: https://www.flexclip.com/projects/
This is an excellent tool for beginners as the UI of this online tool is very simple, and there are no ads on the website. It can perform some necessary conversions like cropping, merging, and cutting. This is free to use the tool, but the edits are limited to 12 per day for free users. Once you pay a small fee, you will get better features.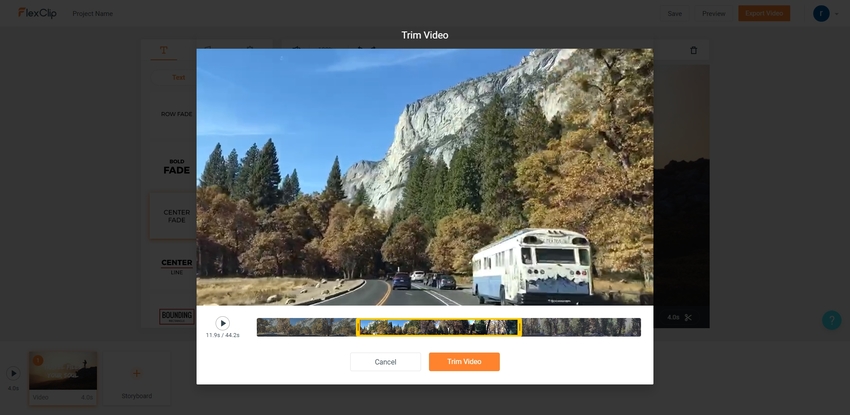 Part 2. How to Trim MP4 video in Windows
A lot of people don't have access to a good internet connection; such people use specially designed programs for PCs to meet their editing needs. These programs can mostly be downloaded for free and offer tons of features. Being stored locally makes them faster in processing as compared to their online counterparts. These programs offer some advanced editing features that aren't generally found in online editors.
Mentioned below are some of the best software available on multiple computer platforms that allow easy MP4 editing.
URL: https://www.media.io/video-converter-desktop.html
Wondershare UniConverter
· Wondershare UniConverter is the easiest to use video editor software.
· With the software, you can download videos from over 10000 video sharing websites, or you can also record the videos on system screen.
· It allows you to transfer videos from computer to iPhone or Android mobiles without using iTunes.
· Using UniConverter toolbox, you can convert images, create GIF, burn CD, rip CD, cast to TV, and fix Meta tags with just a few clicks.
· Wondershare UniConverter allows you to burn video and other media files to DVD as well.
Pros:
This software allows you to convert and edit multiple files at a time.
Support for nearly all the audio, video, and image formats.
The software gives out fast results and is completely reliable.
Con:
There are few bugs here and there which can disturb you while performing a task.
You will notice minor optimization issues.
Some features can only be used if you are a premium account holder.
Cut MP4 File Steps in Wondershare Uniconverter
Step 1. Launch the Program and Load the MP4 You Want to Edit
Launch the program and click on the Add Files or Add or Drag files here to start conversion option like in the image below.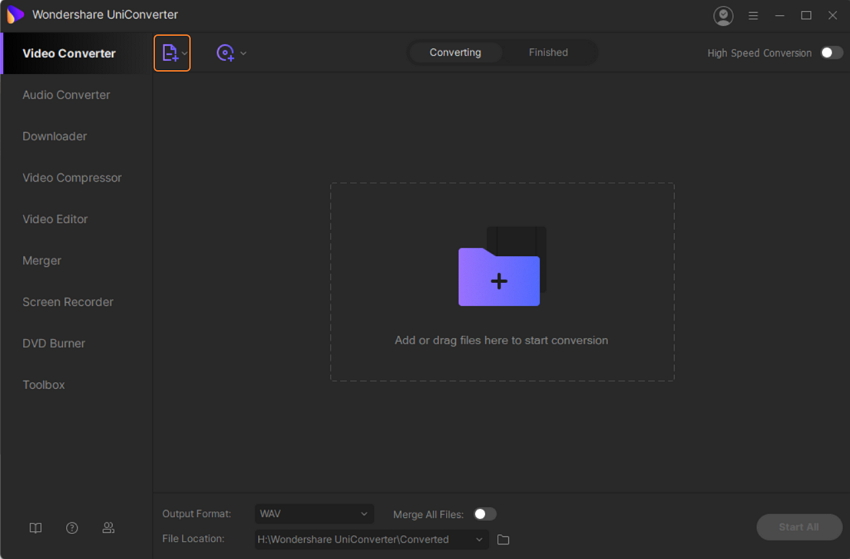 Step 2. Trim the MP4 File Extension
After you have selected and uploaded the video, you will see three editing icons under the video thumbnail, which are trim, crop, and effect. Click on the Trim icon to open the trimming window.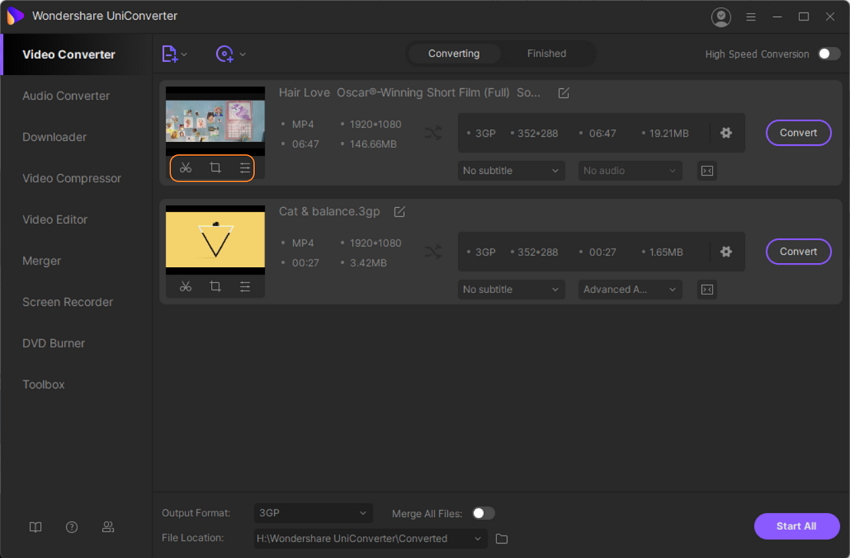 Now choose the duration you want to trim/cut. You can click on the pencil icon to enter the exact length of start and the end of your required result. Next, you will have to click on Cut. It will cut the video into two parts. Now, delete the unwanted portion.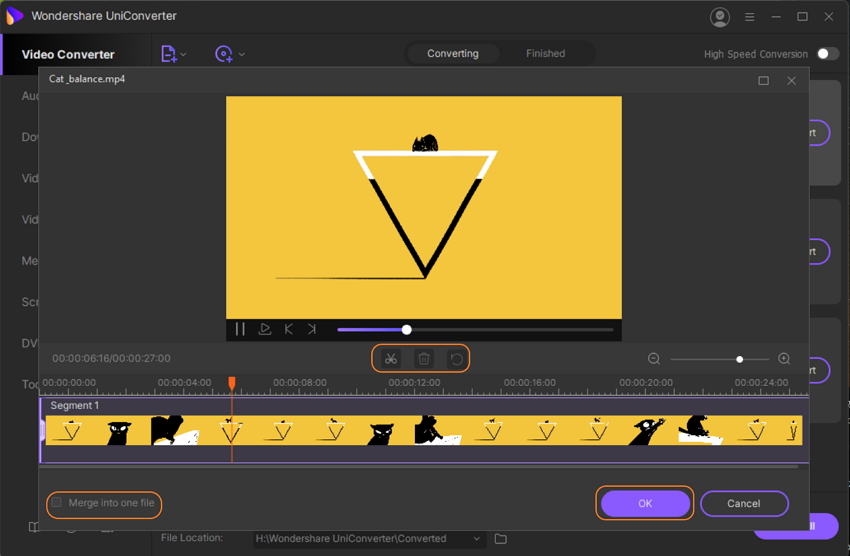 Step 3. Save and Convert the MP4 Video
After you trim and cut the video, select the required clips, and click on the Convert option to save your clips in the desired format.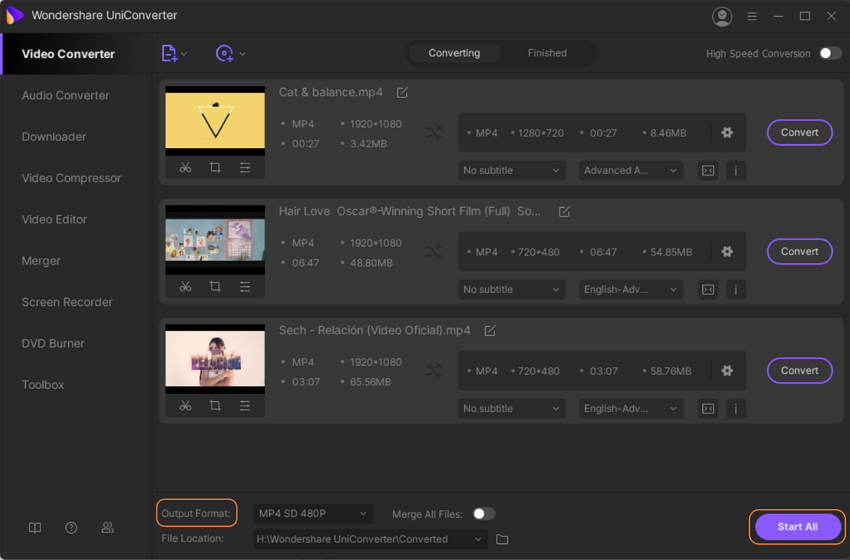 After converted, you could check the MP4 converted files in Finished option.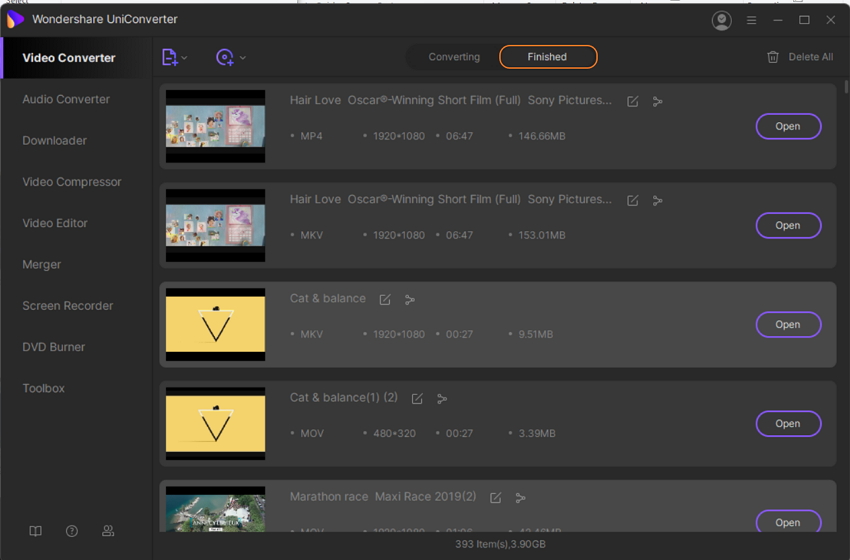 https://www.movavi.com/support/how-to/how-to-trim-video.html
Pros:
There is no learning curve to this software due to the ease of usage.
This tool is fast to provide results.
There are a lot of effects to choose from, and the interface is amicable and responsive.
Con:
Not suitable for precision editing.
Weak when it comes to importing the edited clips.
No audio meters are present on this tool.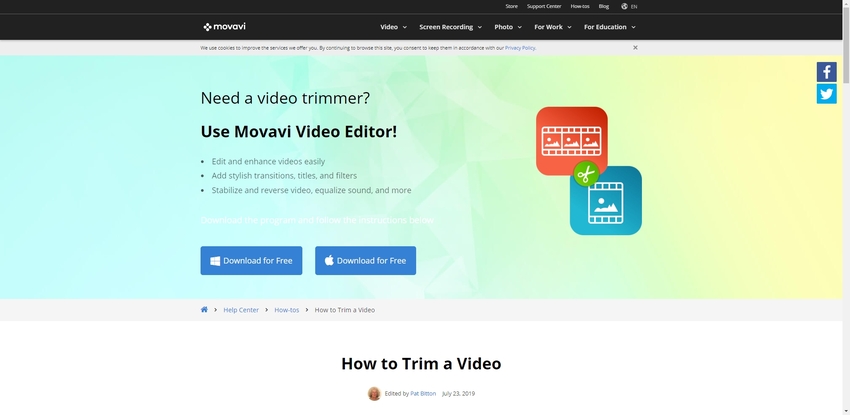 https://www.freemake.com/how_to/how_to_cut_video_quickly
Pros:
It is free to use.
The UI is clean and straightforward, which makes this tool easy to use.
The results are of high quality even after significant compressions.
Con:
Low compression speeds.
Overall processing is slow.
A lot of formats are not supported as of now.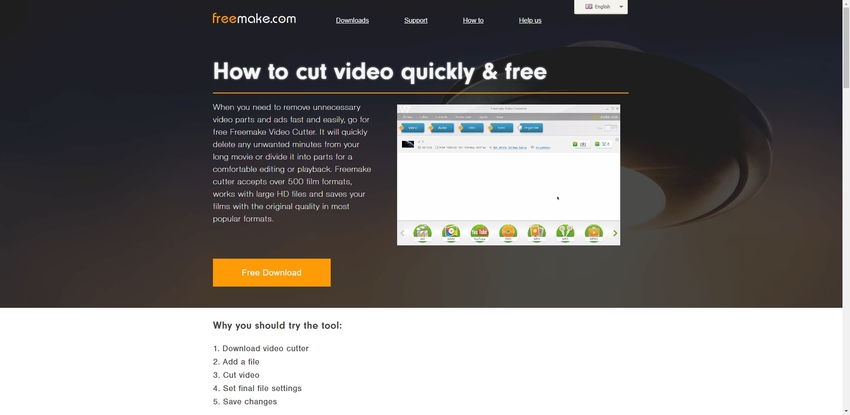 Part 3. How to Use Windows Tool to Trim MP4 Video?
Windows is easily the most popular personal computer platform on the planet. Ever since its introduction, windows has been adding tons and tons of features out of which most of you don't even know a few. Windows has its little editor inbuilt in the operating system called Photos. This software is an image and video viewer that allows the user to trim out apart from a video.
How to Use Photos Application to Trim an MP4 File?
Step 1. Right-click on the desired video and click on the open with option. You will see the Photos option in the DropBox.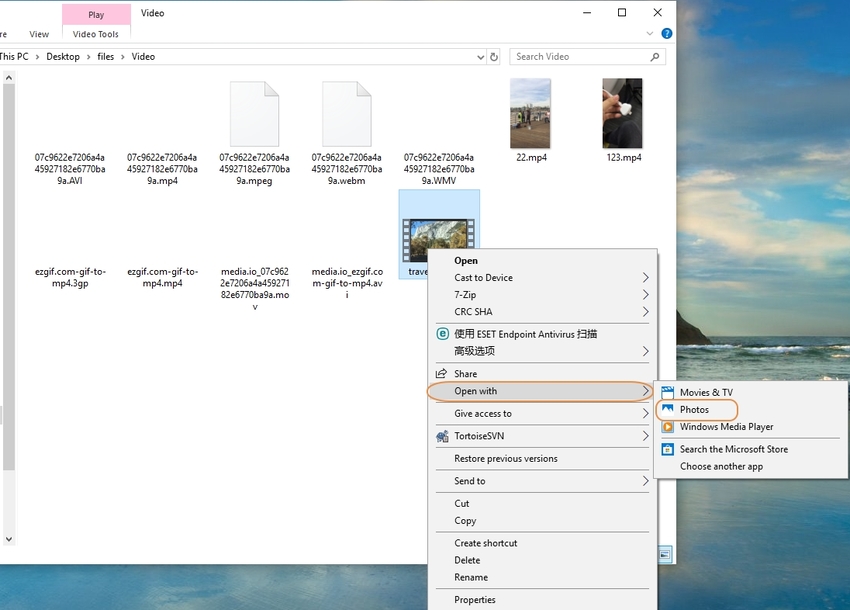 Step 2. Now the video will start to play, and you will notice an edit & create option in the top right corner, click on that and select the trim option. Just move the starting and endpoint on the slider to select the area you want to be trimmed out.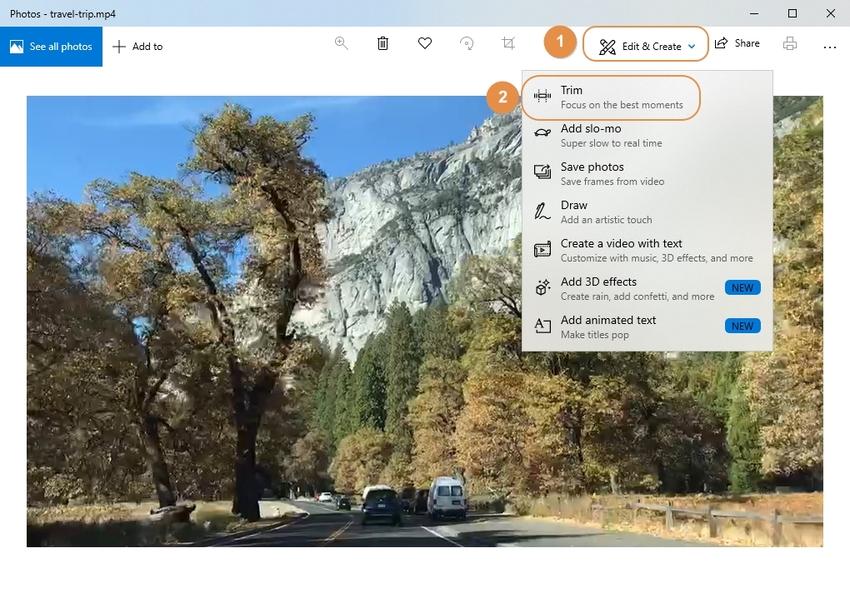 Step 3. After you have done, select the required part and click on save a copy.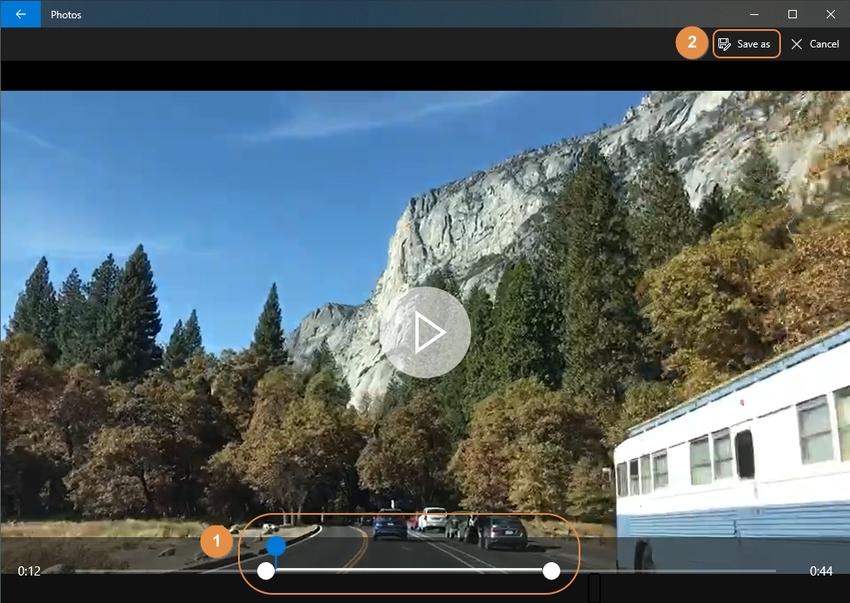 Summary
There are a lot of options if you want to cut MP4 video files. You can avail online tools if you have a good internet connection. If you don't have a good internet connection, there are a lot of software that can be downloaded for free. These free to download software are generally a lot faster and provide more features for editing and conversion of different file formats. If you are a windows OS user, the photos program might be helpful for you as it can also help to cut videos, it also allows a couple of other editing features like slow-mo and draw over the video. However, to edit all the photos and videos without any hassle, you can use Wondershare Uniconverter.
Wondershare UniConverter is a beginner-friendly video editor software. If you want to learn fast how to edit an MP4 video, you should try UniConverter. It supports Windows and Mac system.