Google hangout is the product from Google that enables users to do video calls to their loved ones and used for corporate conferences. Google hangout is trendy among worldwide users, and mostly everyone knows about it. Google hangout previously allowing you to do the meeting of up to 9 people together in a group, but now it has the feature of doing broadcast using On Air and reach to the unlimited audience. Google hangout offers you an inbuilt feature that allows you to record Google hangout videos. You can do Google meet recording using this feature very quickly. If you are not happy with the record hangouts call of Google, then Instead of using Google hangouts record video option. You can also go for the other third-party programs, which we are going to share in this article with you today.
Part 1. 5 Best Applications for Record Google Hangouts Call
URL: https://www.media.io/video-converter-desktop.html
Wondershare UniConverter is mainly known as a video and audio converter program but actually this is an all in one solution for all your multimedia files problems. It also offers you a recording feature that allows you to record Google hangouts meeting without doing any effort. It can record Google hangout calls without any lag or issue with just few clicks. Apart from recording the program also comes with the powerful video downloader, converter, burner, video editor and several other options.
Wondershare UniConverter
· This is an all in one solution for all your multimedia files needs.
· The program supports downloading videos from over 10000 video hosting sites, and even you can record the videos directly using the recorder feature.
· Wondershare UniConverter offers you a powerful converter that allows you to convert the recorded videos to over 1000 formats after recording.
· It also offers you a very powerful metadata information updater that enables you to edit the Meta or add new Meta to the audio and video files.
· This program enables you to edit the videos as well and make them more professional.
How to Record Google Hangouts Call Using Wondershare UniConverter
Step 1. Install and Run UniConverter to Record Hangouts Call
Launch program on your Windows or Mac computer and then hit Toolbox > Screen Recorder from the main navigation of the program. Now the program will open a new recorder window popup.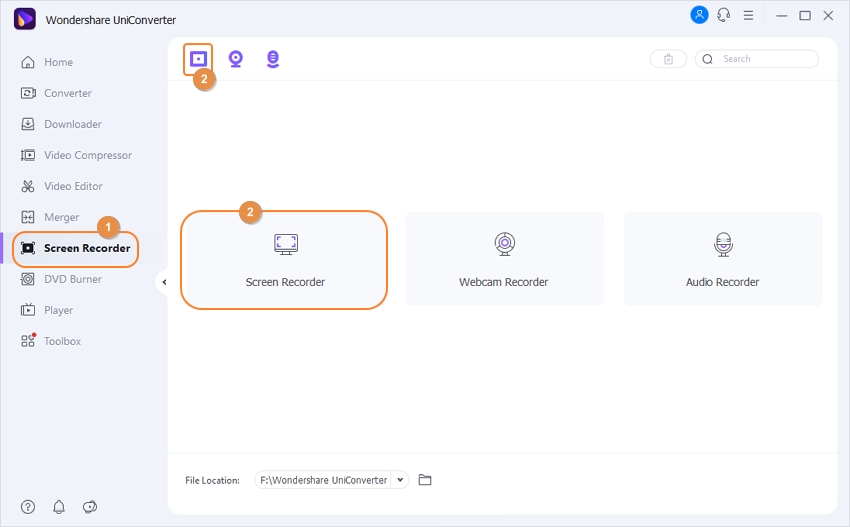 Step 2. Select the Recording Area and Start Recording
Open your Google hangout video call page and then adjust the recording window according to the need to recording the area. Now click on the recording button in the settings window of the recorder. The recording button is there in red Rec text. Now the program will start counting 1 to 6 and then start the recording of your hangout calls. We have attached a screenshot related to recording to YouTube video, but you can follow the same procedure to recording Google hangout calls.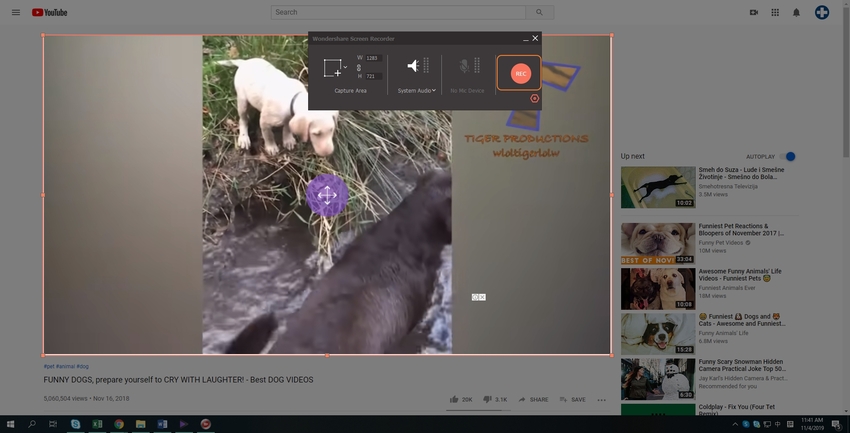 Step 3. Finishing Google Hangouts Call Recording
Once you have finished recording, click on the Stop button, and then the program will save the recorded hangout call on the computer hard drive. This is the way about record hangout video call using Wondershare UniConverter.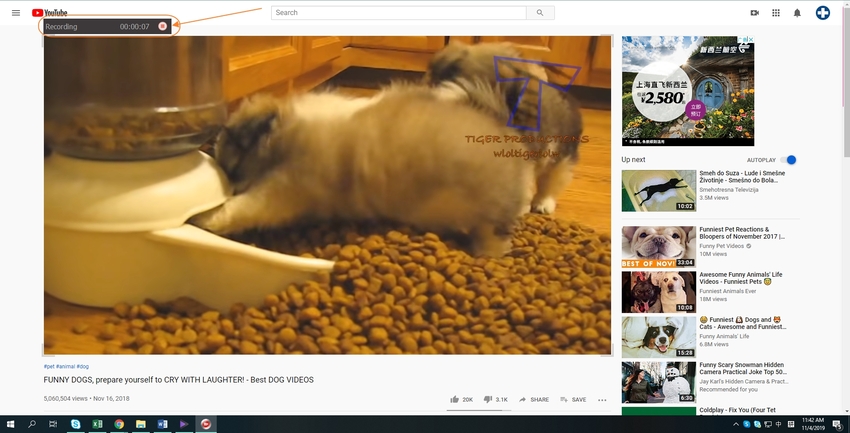 URL: https://www.techsmith.com/screen-capture.html
Snagit is also a desktop program that is mainly developed to record the screen only, so it offers you mostly all kinds of features to record the screen. Many big brands trust this program, and they have used it to record their conferences and presentations. The program is available for Mac and Windows users. It is mainly compatible with mostly all versions of the Mac and Windows computers.
Key Features:
You can edit the captured videos using this software.
It also allows you to share the captured and edited videos over internet directly.
You can also use it to create screenshots.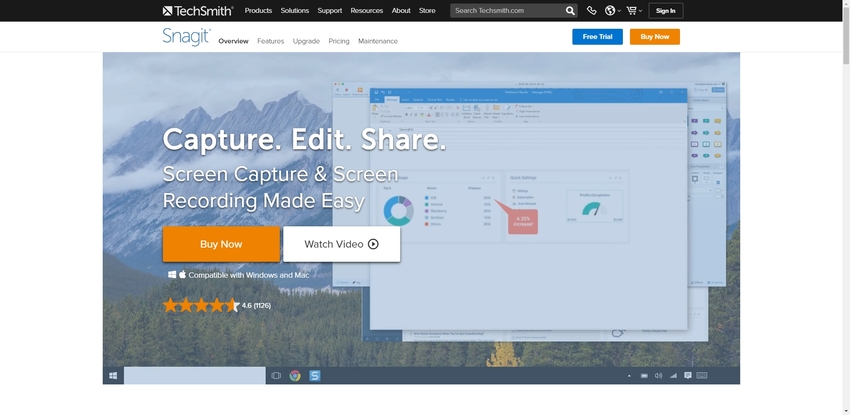 Free Online Screen Recorder
URL: https://screencapture.com/
Screen Capture is an online screen recorder website that allows you to record the screen without installing any program on the system hard drive. The site works online, and document Google hangouts are meeting directly from the Google hangout video calls pages. The website also offers you one free extension, which allows you to capture the entire webpage with just one click.
Key Features:
It supports the recording of Google hangout meetings online.
You can record the Google calls with the audio support as well.
The website is free to use.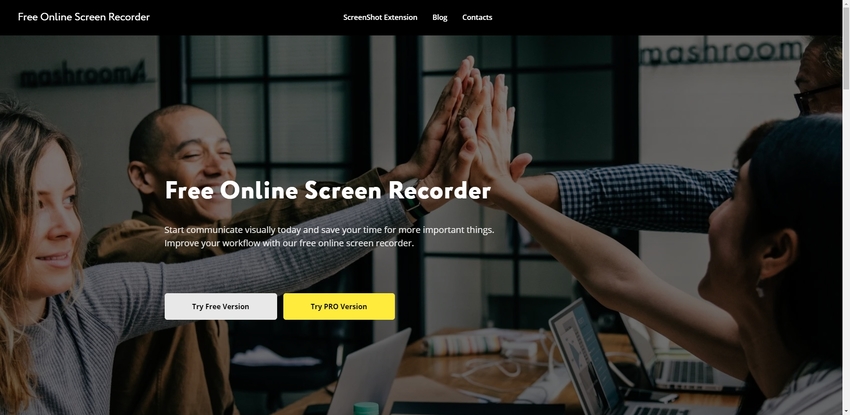 Screencast O Matic Screen Recorder
URL: https://screencast-o-matic.com/screen-recorder
Screencast-O-Matic is another option for you to record a hangout call on the Windows, Mac, and Chromebook based operating system computer. This is a free program offered by the website, and you record hangout video call or audio call without spending anything. The site provides you some other solutions as well, such as editing videos, hosting the videos on the cloud, etc. With the help of video editor and video hosting service of the website, you can host videos on cloud or edit videos on your computer without any issue.
Key Features:
You can record the Google hangout video and audio calls.
Different versions according to business and education purposes.
It enables you to edit the recorded videos as well.
There is a free online video recorder also offered by the website.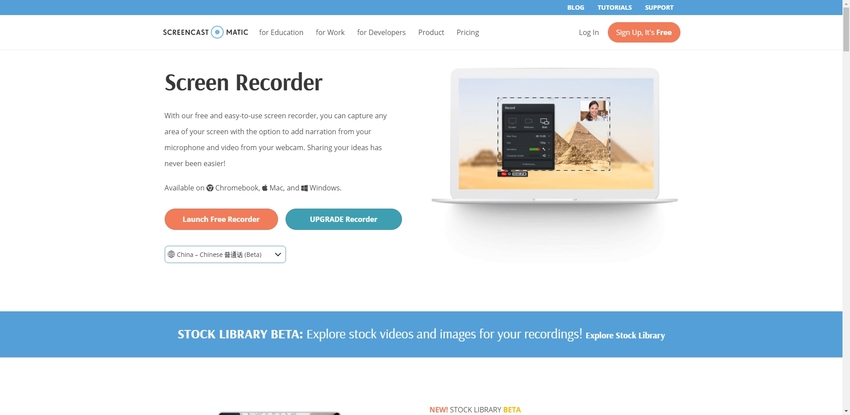 URL: https://callnote.net/google-hangouts-video-call-recorder/
Call note Video Recorder is also a lovely record Google hangouts meetings program that is fully compatible with recording video and audio calls of the Google hangout. This is a paid program but offers you a free version as well. The free version is minimal, so you can only record some video calling application calls only. Call Note Video Recorder is compatible with the Mac and Windows computers for recording the screen.
Key Features:
It supports recording the video and saving it through YouTube, Google drives One drive, and DropBox.
The interface is user-friendly for all types of users.
It comes with a powerful automatic video to text that converts the audio of a video in the text format automatically.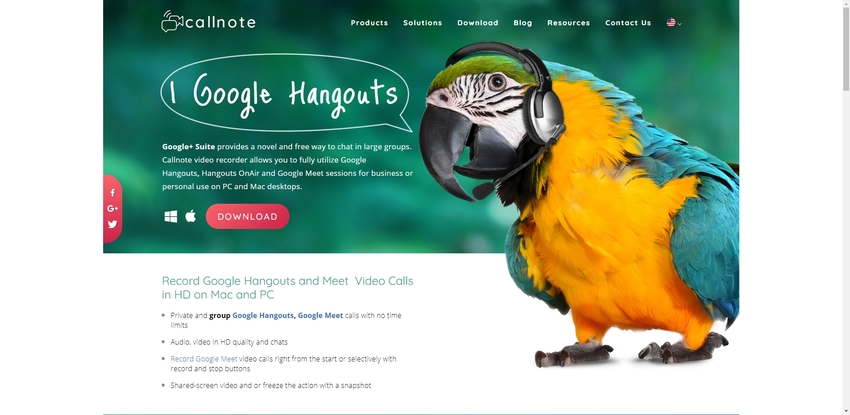 Part 2. Top 3 Hangouts Calls Recorder for Mobile
Apowersoft Screen Recorder
URL: https://play.google.com/store/apps/details?id=com.apowersoft.screenrecord
What We Like:
Apowersoft Screen Recorder record Google hangout video calls without paying anything.
While recording, it shows touches and starts recording with just a shake.
What We Don't Like:
Unable to record the videos in the right resolution.
Sometimes unable to record the video calls.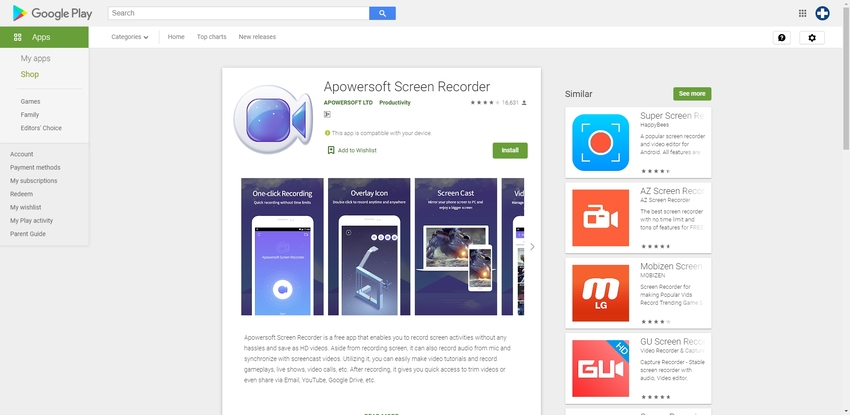 URL: https://play.google.com/store/apps/details?id=com.hecorat.screenrecorder.free
AZ Screen Recorder is another application for the Android mobile devices that comes with the powerful screen recording options. This application can record mostly everything on your mobile screen. The app is free of cost available in the play store, but you may face issues of ads while using the free version. The application also supports recording the screen even if your Android mobile is not rooted so you can use it record the Google hangout video calls without any hassle.
What We Like:
The application supports mostly all Android versions.
Instead of starting the recording instantly it shows a countdown for a few seconds
While making tutorials, it allows you to draw on the screen.
What We Don't Like:
The application has stopped working on some mobiles after the latest update.
When you record video more than 25 minutes, then you will face issues in stopping the recording.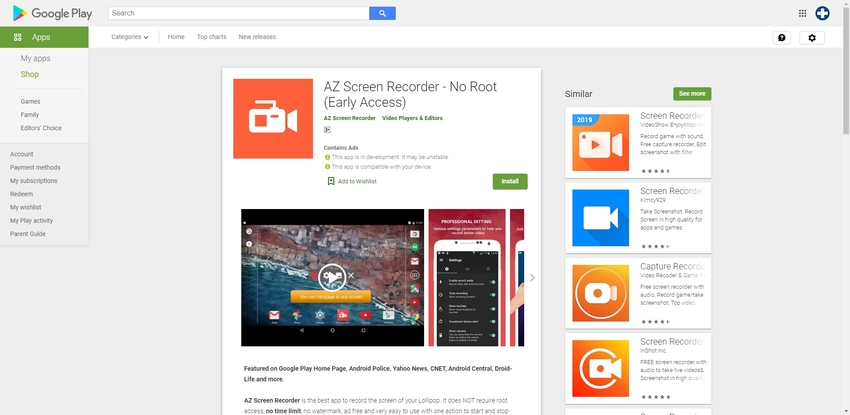 URL: https://iemulators.com/airshou
Airshou is a compelling and well know iOS application that enables users to record Google hangout video calls without any jailbreak on your iPhone. This application is not available there in the app store, so if you want to use the app, you need to download it from the official URL of the website manually. This iOS application is compatible with the iOS 9 as well, and you can easily record any app screen on the devices running on iOS 9.
What We Like:
It allows users to record screen without jailbrake.
Supports recording videos in high quality.
What We Don't Like:
It is not available in the app store, so a little hard to trust in the application.
The interface is not easy to use.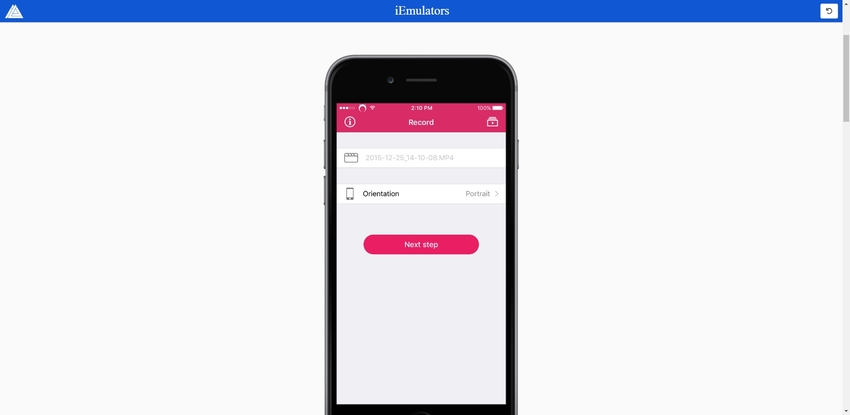 Part 3. Setting Up to Record Hangouts--3 points You Should Know
1. Voice Volume
Voice Volume matters when you record a hangout call. In the group calls, usually, people talk louder, so when you record the Google hangout calls, you need to make sure that you are sitting in a silent room so the ambient sound will be there. If you are in your office, then you can close your door and put a sign of Do not Disturb outside of your office door.
2. Lighting
For the group, video calls, always make sure that people, who are joining video calls, are in a room where proper lighting is available. If they don't have access to natural light, then ask them to add some extra light in the rook. Without light in the conference room, this is impossible to watch the faces of people available at the conference. If you are also joined the video conference, then make sure that you are in front of the light so people won't face the issue of your shadow appearing in the video call.
3. Framing
When you record Google hangout calls, then while adjusting the size of the recording frame, you need to be very careful. Recording frame is the step which decides how much area of the screen you want to record.
Summary
Whatever software or way you want chooses, you can go for it, but recording the conference calls is a must if you are a student or boss in any company. This is proof that shows the statements of every person at the time of the conference. Still, after reviewing all programs, we have found the Wondershare UniConverter as the best one that supports recording calls very quickly. Even you can use it to do other tasks as well, such as download, convert, transfer, fix metadata, and many other tasks related to your video and audio files.