Is it possible to merge video and audio files? I wish to add background music to my videos for my brand before sharing them on social media platforms. However, I do not know how to merge videos and add music.
Is it a pretty standard video editing task trying to merge audio and video files into one. You only need access to an intuitive video editor to ensure a successful process. If you do not know which tool to pick, then there is no need to worry. We'll share the best programs that can merge video and audio files instantly.
How to Merge Videos Online | Combine Video Files together
Part 1. Top 8 tools to merge video and audio online 2021
This section will discuss the basic functions of the top 8 applications to merge video and audio. Additionally, we will disclose some of their high and low points, which will allow you to pick the right software according to your requirements.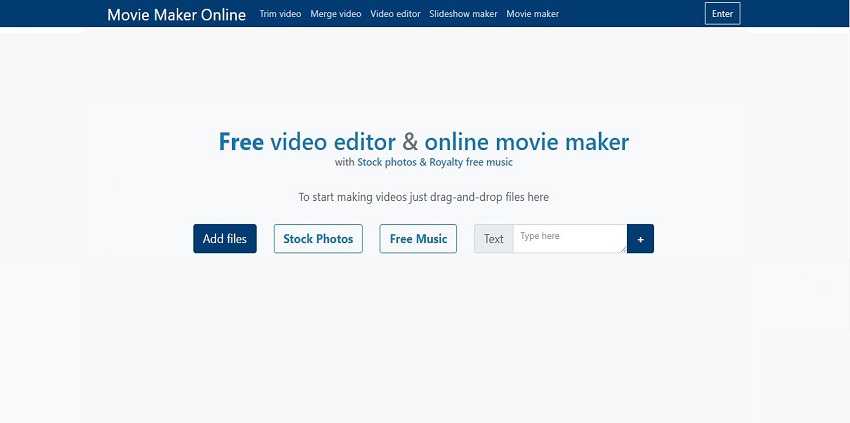 Only a handful of online editors offer all essential editing functions with access to stock-free music. Movie Maker Online is one of them. It provides all the means to merge audio and video files to create a better presentation. Moreover, you can access the tool from whatever device you like.
You can add text and background images to the clip using this service. Not only that, it allows you to trim, rotate, reverse, and mirror the video as well. There are also various transitions and effects available on the tool that you can pick at any time.
Pros:
No registration is needed to operate this tool.
It is free.
Cons:
There are too many ads on the platform.
Its layout is not intuitive.
You can only export videos in MP4 format.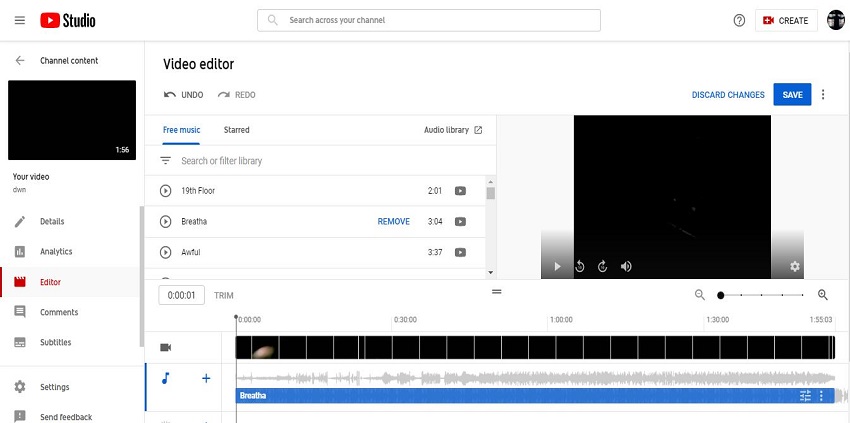 You can merge audio with video online using YouTube's Video Editor from the Creator Studio interface. The platform works best on a desktop browser. You can readily trim the video. Moreover, it allows you to blur out any section of the clip you think is unnecessary.
Additionally, it lets you access a free Audio Library that contains a wide variety of music, songs, and sound effects. You can select your preferred audio based on several attributes, such as Genre and duration.
Pros:
It is powered by YouTube.
Cons:
Not enough editing features!
The editor is not recommended on smaller devices.
It doesn't let you add your own music.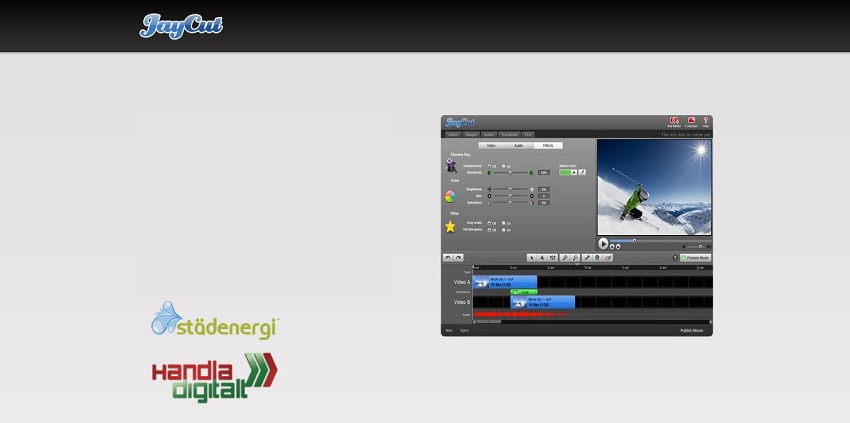 Whether you want to add ready-made templates or your audio recording to the video, Jaycut online editor is an excellent place to start. Besides, the tool offers an intuitive layout.
It offers an annotation tool to draw content on a video. Moreover, you can manage the video's playback speed, trim it down, or apply different backgrounds to the media file with ease.
Pros:
Cons:
A limited number of transitions/effects are available.
It is currently out of service.
Customer support is non-existent.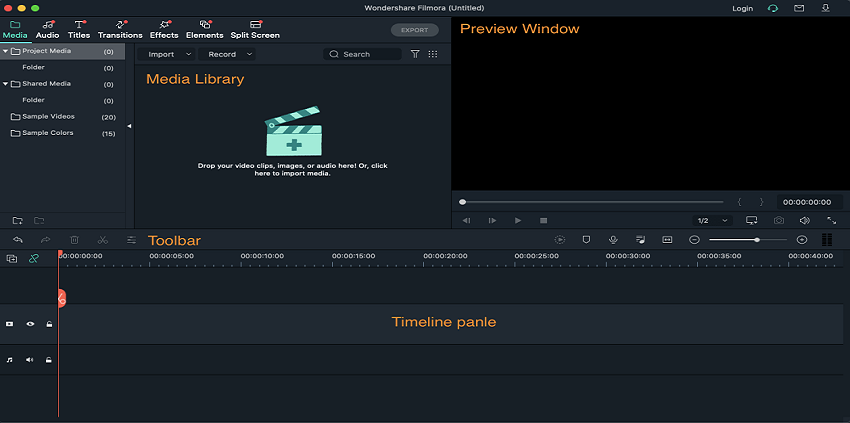 Wondershare Filmora comes at par with the most popular video editing programs, such as Adobe Premiere Pro. It is due to the comprehensive set of basic and advanced functions added with an intuitive interface. It works on all modern versions of macOS and Windows.
Besides, the software can merge music with video in an instant. You can apply the sound effects at any point on the video's timeline. Additionally, it lets you reduce the background audio's volume so that you could hear the video with clarity. Other features include audio ducking, color grading, motion tracking, and many more.
Pros:
You can easily run it on low-end systems.
It is cost-effective.
The video editor supports a vast number of audio and video file formats.
Cons:
You could face some delays trying to export 4K videos.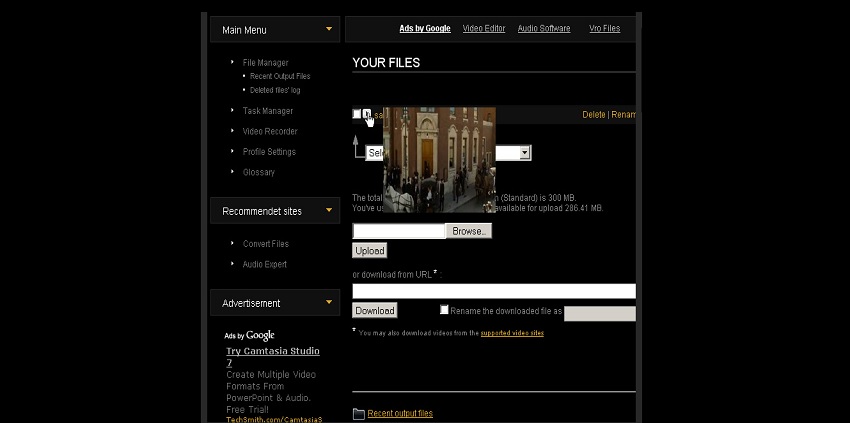 Video Toolbox is a renowned platform to mix audio with video. Unlike other tools, it lets you process a video worth 1500MB at a time. Moreover, it is compatible with every popular file format.
Here, you can manage the resolution, frame rate, audio/video codec, and bit rate during the editing process. Additionally, it offers the demux utility that can extract audio and subtitles from a video file.
Pros:
Cons:
You need to create an account to merge audio and video.
The layout is very confusing.
There is no customer support available.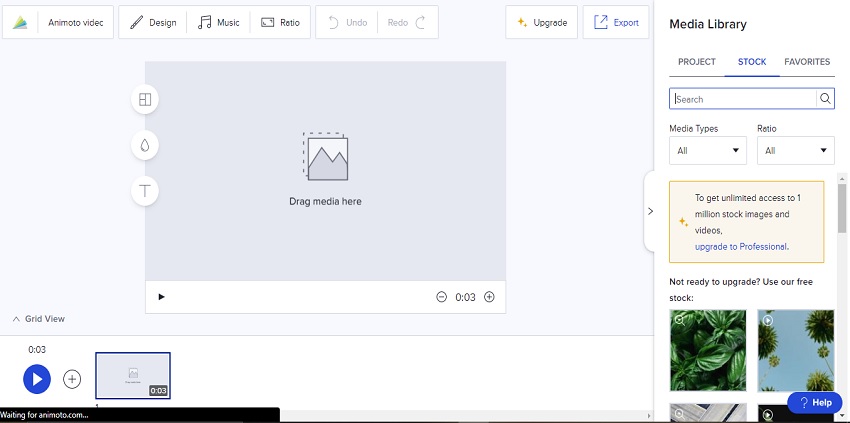 If you intend to make slideshows or animated greeting cards with refreshing background music, we recommend using Animoto to fulfill the requirement. The comprehensive layout lets you create a beautiful video for a loved one in no time.
Moreover, it lets you export the videos in HD and gives access to commercially licensed audio tracks. Additionally, you can design the video using built-in themes, fonts, and text styles.
Pros:
It has endless applications.
Cons:
The watermark is visible with the free version.
It offers limited user control compared to other services.
The tool only lets you add a specific amount of images to one video.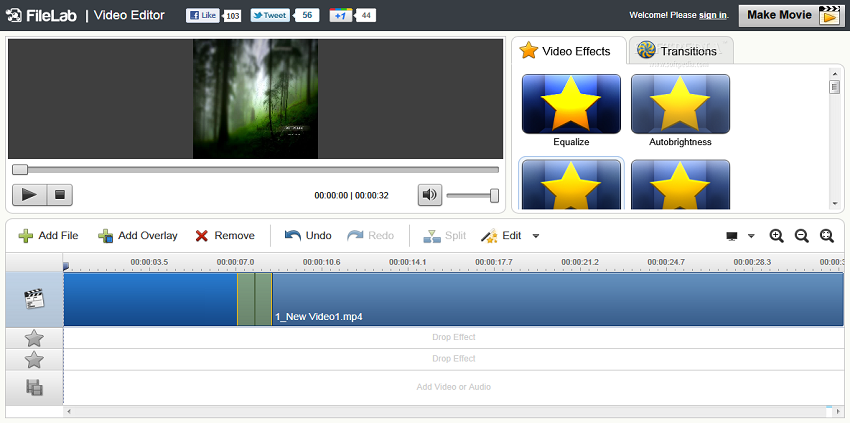 FileLab is an excellent tool for newbie video editors who just wish to understand the basics of video editing. You can apply various editing functions, such as trim, cut, rotate, and crop, with the platform.
It also lets you merge multiple audio tracks with a video quickly. Not only that, it enables you to add overlays to video. Several video effects and transitions are also accessible.
Pros:
Cons:
The interface is a bit outdated.
A limited set of effects are available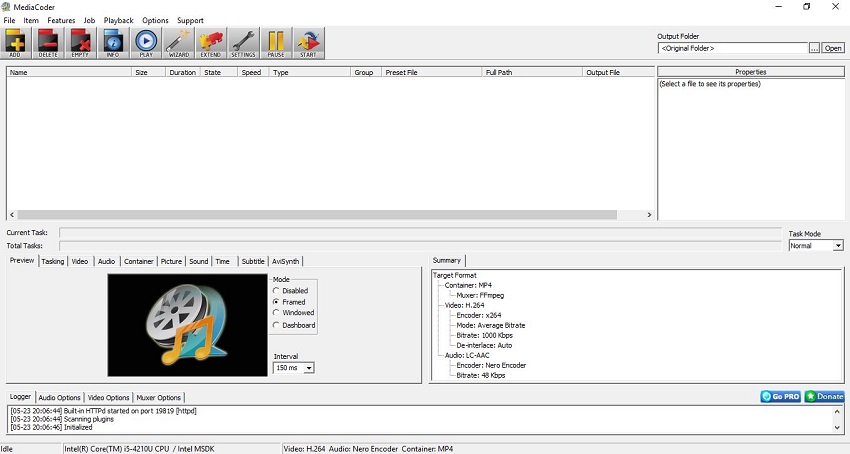 MediaCoder is an open-source platform to mix audio with video. Additional features of the tool include file conversion, managing the file's parameters, such as bit rate, frame rate, resolution, and aspect ratio. You can also perform batch conversion for free. Also, it supports all the popular audio and video formats.
Pros:
It works on both Mac and Windows systems.
Cons:
The rendering or conversion speed is on the slower side.
The interface needs to be revamped.
It could be a bit difficult to navigate for first-time video editors.
Part 2. Best software to merge video and audio Online UniConverter Video Audio Editor
The majority of platforms that provide services to merge video and audio online have specific limitations. They do not support some video file formats and do not offer access to your preferred music to mix with the clip.
In that case, the best choice is the UniConverter, which accepts more than 1000 file types related to audio and video files. Moreover, you can add any piece of music or sound effect you like to the video. Additionally, the service runs on all devices, including desktops(Windows/Linux/Mac) and smartphones(iOS/Android).
The top-rated feature of the Online UniConverter are listed below:
It lets you convert video, audio, and image files to a variety of other formats.
You can cut audio and even extract sound from a video using the tool.
The platform lets you increase or decrease the video playback speed.
A brilliant media file compression feature is also available.
It enables you to edit PDF files as well.
The Online UniConverter can merge multiple videos into one instantly.
How to merge video and audio with Online UniConverter?
Follow the steps listed below to understand how to merge videos and add music using the Online UniConverter:
Step 1:Insert the video to wondershare Online UniConverter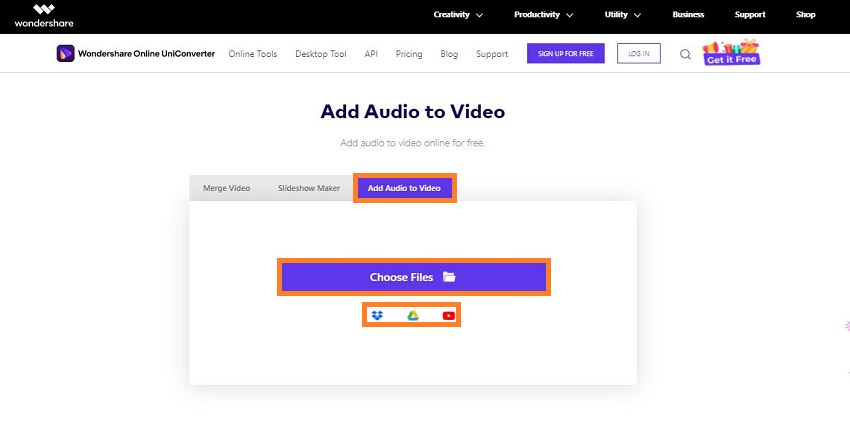 Open the Add Audio to Video section of the service and click on Choose Files button to import the video file from the computer or smartphone. You can also import content from Youtube, Dropbox, or Google Drive.
Step 2:Add music to video
Once the video is uploaded, click on Add Audio to import the music file you wish to merge with the video. Under the Audio Options, trim the soundtrack, adjust the volume, and pick a new output format for the file. Finally, click Merge to initiate the file processing.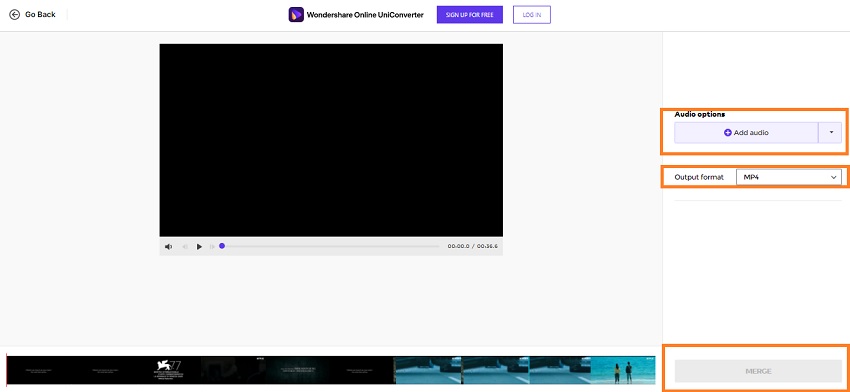 Step 3:Save the video
You will be led to a new webpage upon the successful merger of audio and video. From there, click on Download to save the video to your phone or desktop. You can also store it to Dropbox or Google Drive.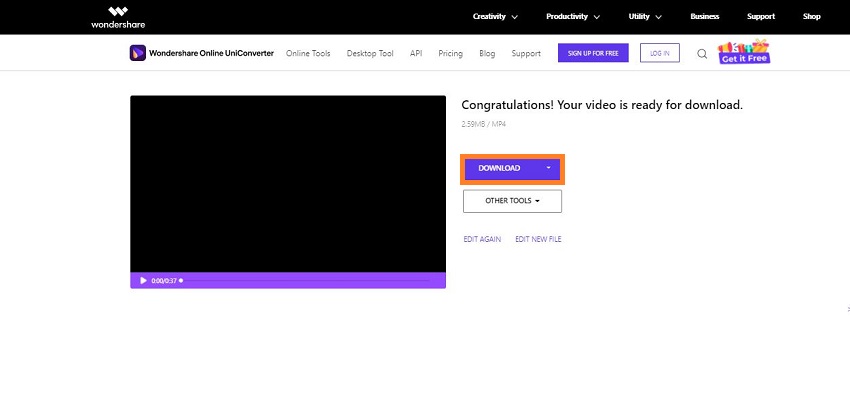 See how stress-free it is to merge video and audio files using the Online UniConverter!
Part 3. Wrapping up
Undoubtedly, adding music to a video is vital for going viral and amassing millions of views on the internet. However, it is equally essential to pick reliable software to merge audio and video. It is because a choppy and difficult editor could ruin the entire experience for you.
We have shared essential information on the 8 best tools to merge video and audio. Now you know which editor to pick and complete the job efficiently.