To play your homemade videos efficiently, it is essential to keep them in a format which can easily be played on various platforms. Due to this, you can use a MOV file format, which is very easy to be played on Mac and Windows laptop. Applying special effects on your videos make them more fun and endearing to look at. Thus, you can edit MOV files with the help of various online as well as offline editors who are too simple to use.
Part 1. Free Online MOV Editor to Edit MOV Video Format
URL: https://www.media.io/video-editor.html
On this online MOV editor, you will get access to several types of options like video trimming, flipping, cropping, and rotation. Online UniConverter also provides you an opportunity for video and audio compression. The site is straightforward to navigate, and it gives genuine SSL security. The support center of the site is excellent, where you can join the community on several social media platforms and get informed about your queries right away.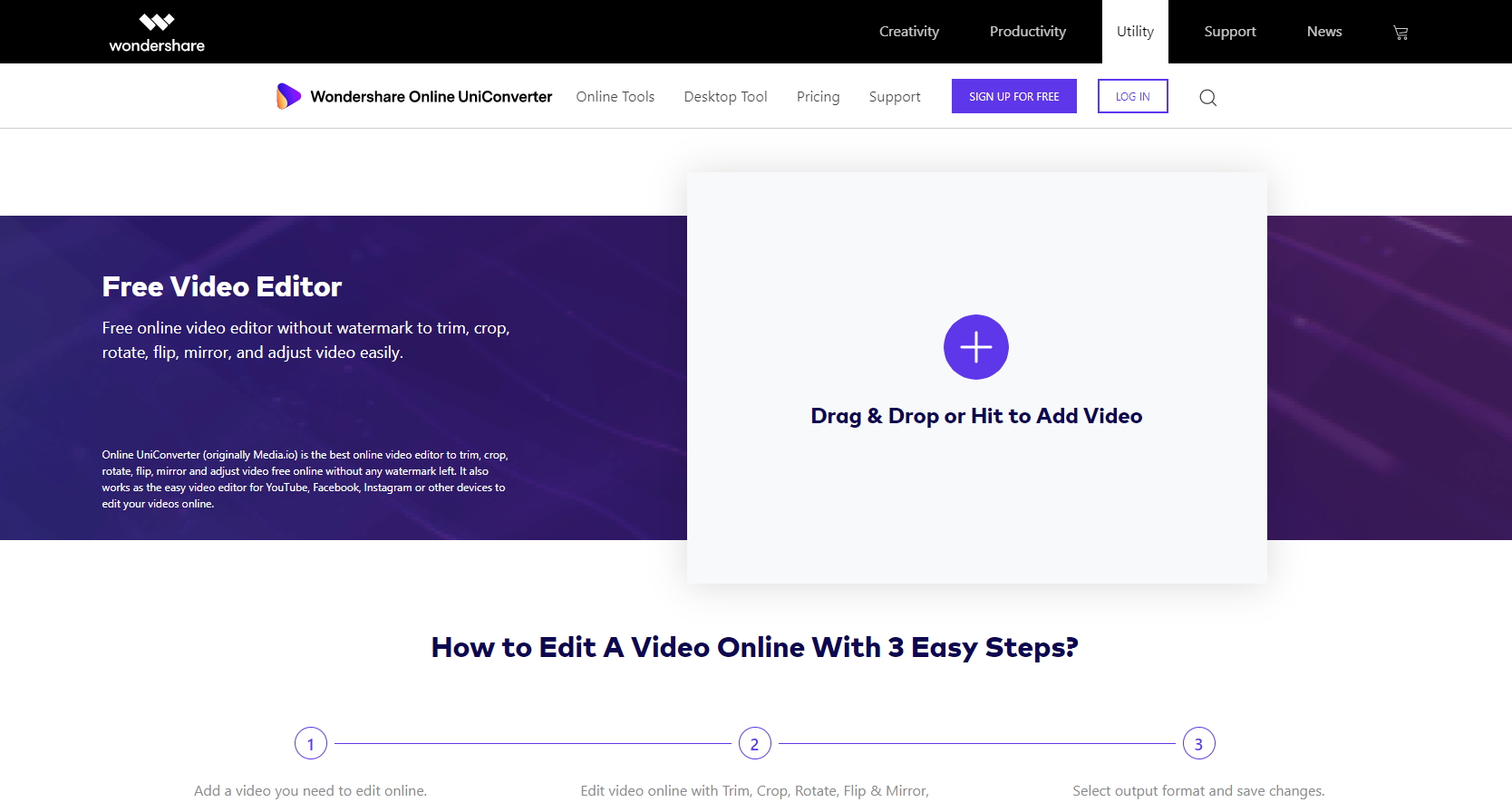 URL: https://online-video-cutter.com/
Video cutter is considered as one of the best online converters to edit MOV files windows 10 and on Mac. You get to choose from a vast range of video formats and can upload 500 MB video files at a single time. The online editor also provides a drag and drop feature, which will make you finish the project in small time duration.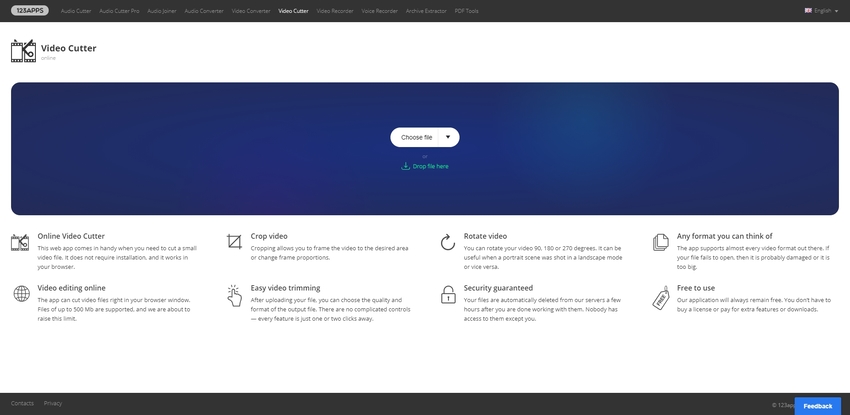 URL: https://moviemakeronline.com/
This online MOV editing platform provides you three initial steps with which you can create videos of your choice. You get to choose from several editing options viz. music, background, text as well as principal. While using this online software, you don't have to download any extra plug-ins on your computer system. The site follows confidentiality norm thus all of your files will stay in a secured manner.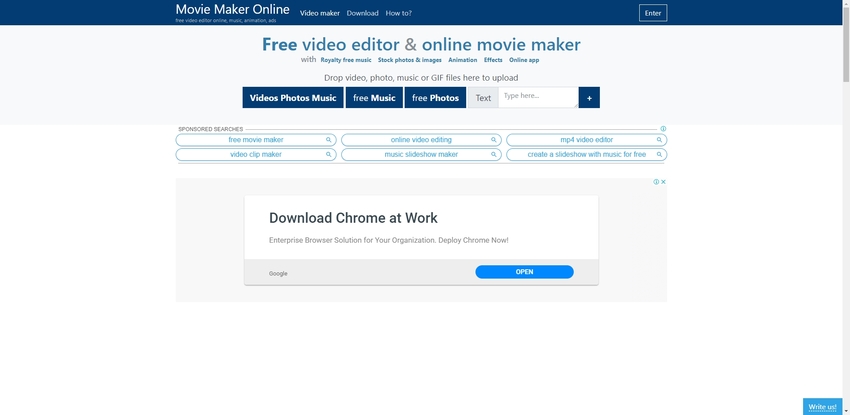 URL: https://clideo.com/cut-video
Clideo is a free MOV editor which will allow you to upload video files from various platforms viz. URL, Google Drive, DropBox etc. The interface of this video editor is very user friendly and you get to complete projects on multiple platforms. Through this video editor, you get a chance to control the speed of video, mute and merge audio and even mute a video.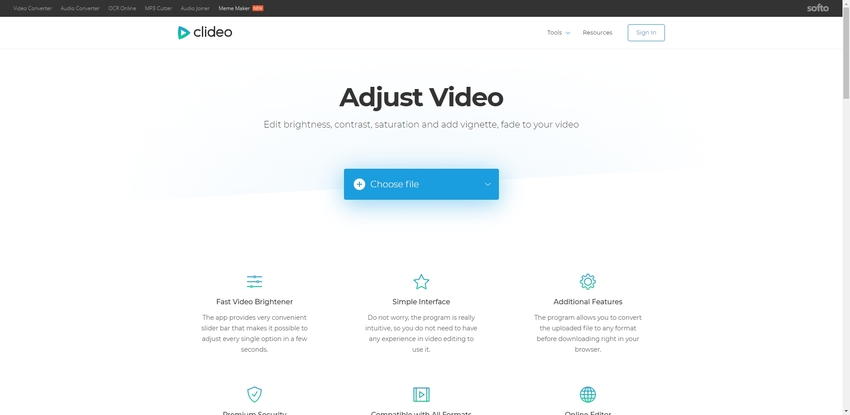 URL: https://ezgif.com/cut-video
EZGIF is one of the best online video cutting tools. You get to learn about how to edit videos through various means viz properly. frequently asked questions and can even contact them on several social media platforms. Apart from cutter you also get a chance to rotate and reverse the video.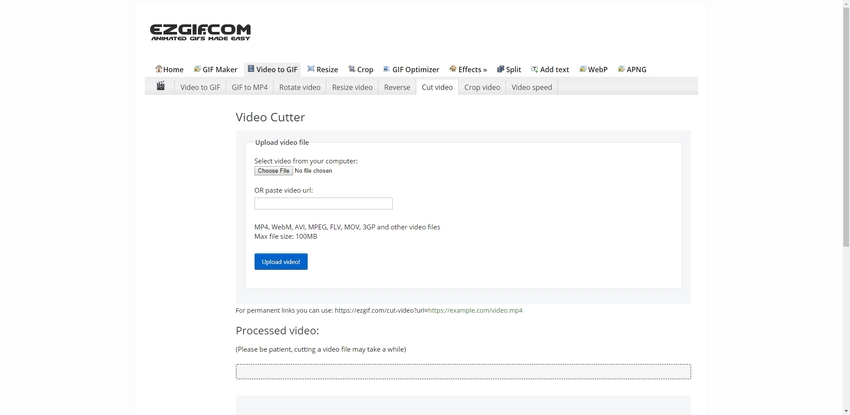 URL: https://www.kapwing.com/resize-video
Kapwing is an excellent tool for resizing and changing the orientation of your videos and sharing them on social media. This is a great tool that allows users to store their data for up to 7 days for free. For a little fee, they allow unlimited cloud storage, private content, and downloading SRT files. This is a great online tool that performs essential editing functions with ease. This is a fast tool that supports all major formats and facilitates their conversion as well. The website offers complete security of your data that is stored on the site. This is very easy to use the tool because they have a comprehensive how-to guide for every feature they offer.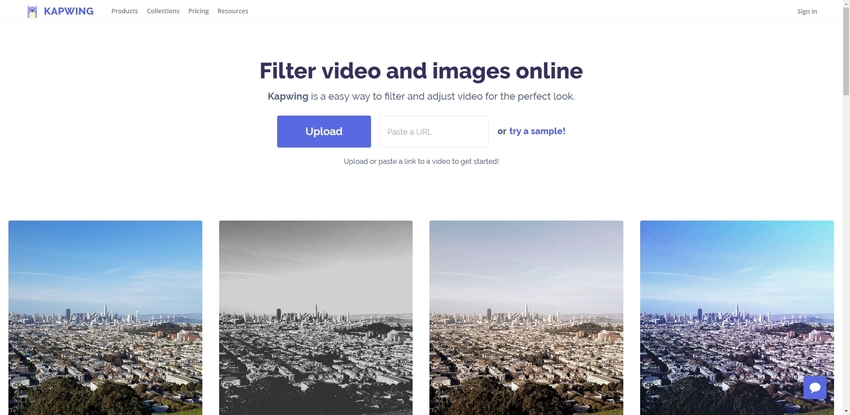 URL: https://www.aconvert.com/video/split/
Aconvert allows users to trim their video to avail a specific part from the whole clip. This tool uses advanced cloud server to edit your video clips. Apart from cutting you can also perform conversions using this tool. This is a fast, easy to use and reliable tool which has an immaculate and simplistic user interface. Once you choose your desired file, all you will have to do is to type in the duration of the clip you want it to be cut out. After that, it will process your request and will give the resulting clip to you for preview, and you can download it to your device.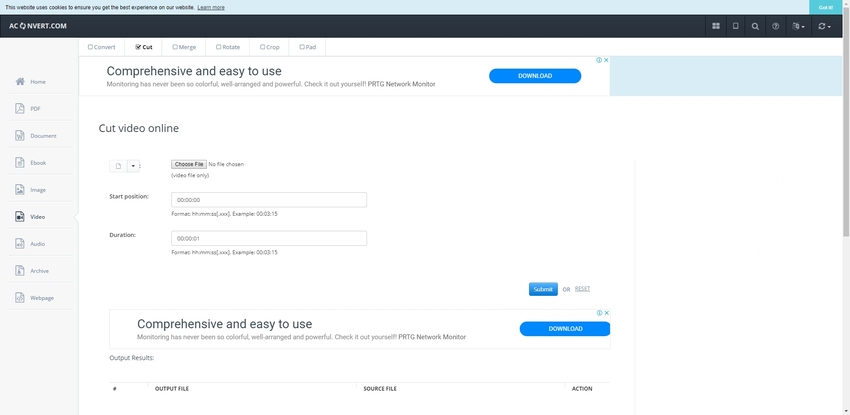 Part 2. Free Download MOV Editing Program---Wondershare UniConverter
In case, you want to edit MOV files on pc, either Mac or Windows operating system then Wondershare UniConverter is one of the most effective offline software. This offline software will provide you drag and drop facility which will make you to upload videos at a fast pace. Moreover, you will save money on internet connectivity and the speed of editing is very high.
Wondershare UniConverter
· You get to choose from a lot of tools for edition and formats.
· The GUI features of this offline software are top-notch; thus, you can easily edit a video.
· There is no need to install any additional software for video editing purpose.
· Unlike online editing, you don't have to fear about the third party and virus intrusion.
· Through this offline editor, you get to burn edited videos on a DVD right away.
What We Like:
Wondershare UniConverter also acts as a media server, and this process will allow you to import video inside the server and stream them on different devices.
This offline editor covers a plethora of options viz. hue, brightness, color and contrast maintenance along with crop, trimming, video reversing, etc.
You get a chance to send video into the video editor directly from your camcorder, mobile phone, tablets, etc.
MOV Editing Steps in Wondershare UniConverter
Step 1. Adding Your MOV Files
In the primary step, click on the + Add Files or use drag and drop facility to upload a MOV file to UniConverter video editor.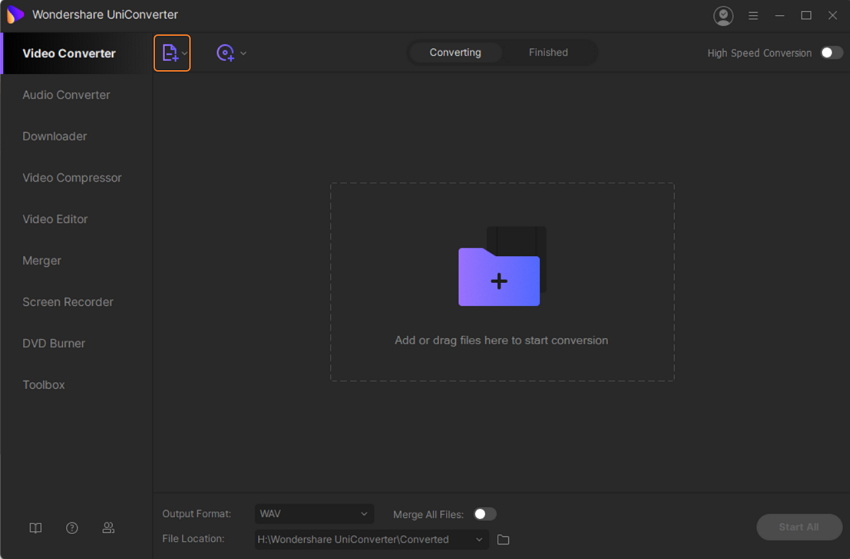 Step 2. Edit MOV Video in UniConverter
Then you have to choose edit option and pick the option which suits you the best.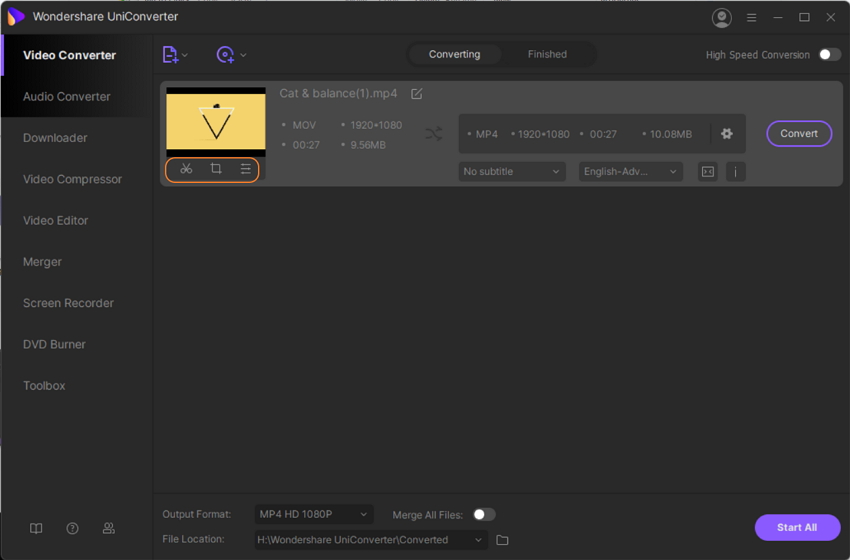 1. Trim Your MOV Video File
Design your MOV file length. Some part of the video you don't want it, you could select them and click the Delete button. Also, you could cut your video into several segments and click the Save button.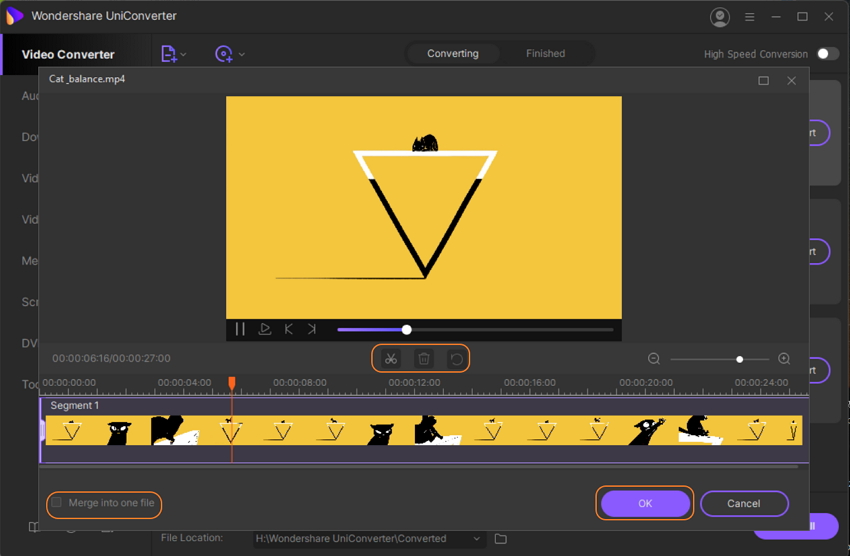 2. Crop the MOV Movie
In the Crop option, you could rotate, flip, custom image size, and set the aspect ratio.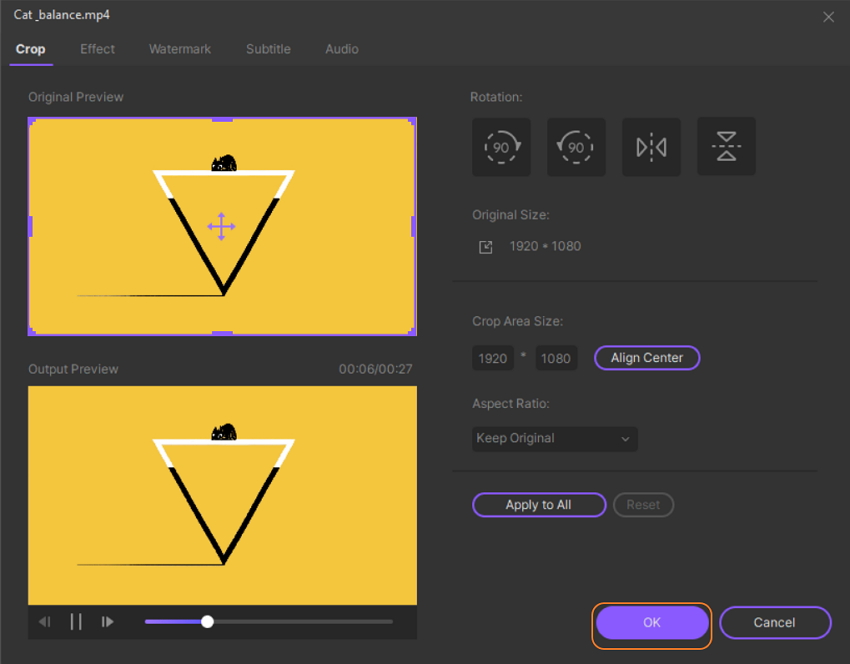 3. Applying Effect to MOV File
The menu bar will open and provide you an option to edit video with several factors like brightness, contrast, color, hue, etc. Once you make changes to your favorite MOV video, click the OK button.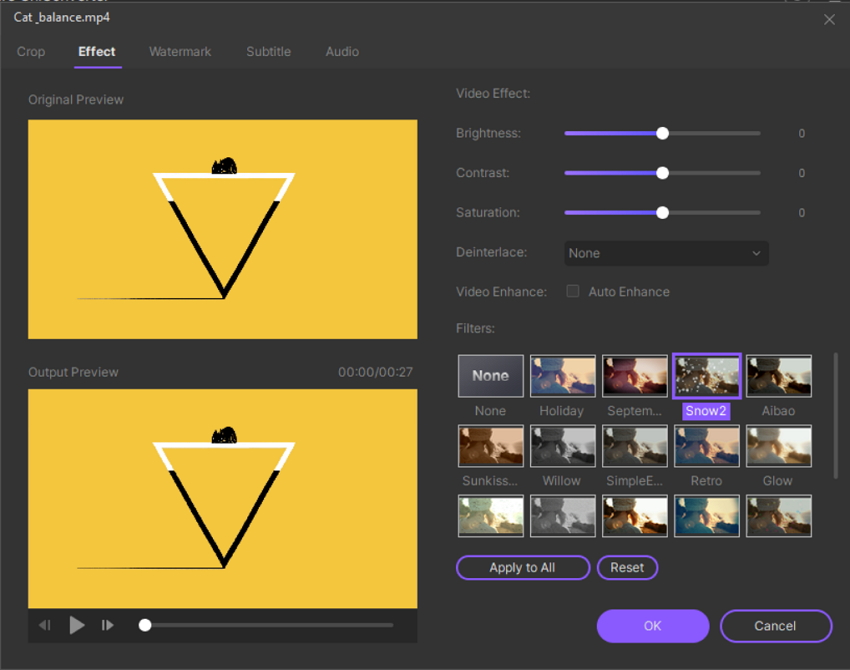 4. Addition of Watermark
In the initial step, click on the watermark section on the menu bar, choose the option as per your choice viz. text as well as an image watermark. After placing the effect click the OK button.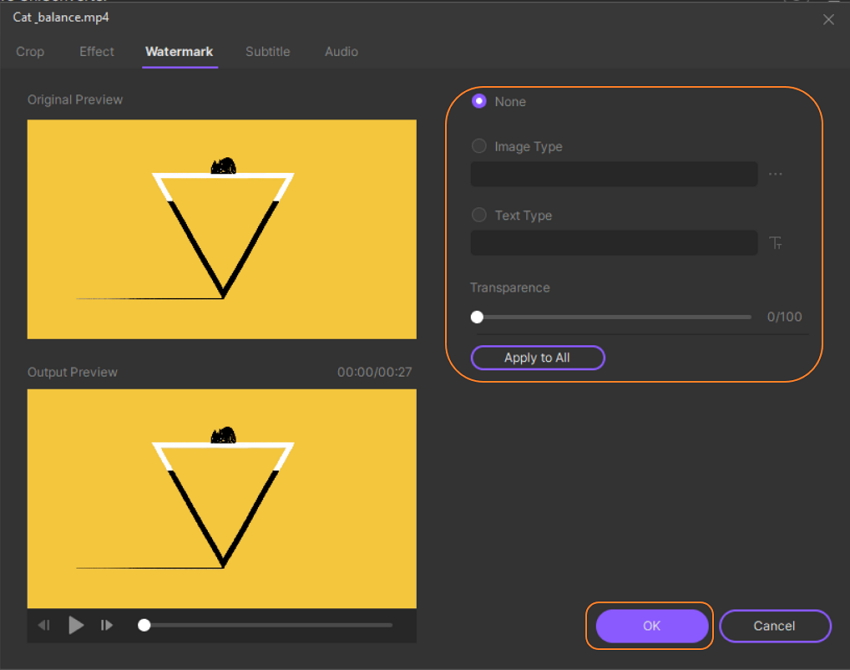 5. Edit Subtitles
Open the subtitle window and click on drop-down icon, then just select Add subtitle. In case you want to search online, then click on the search icon and then add the subtitle of your choice. Then just click the Save button.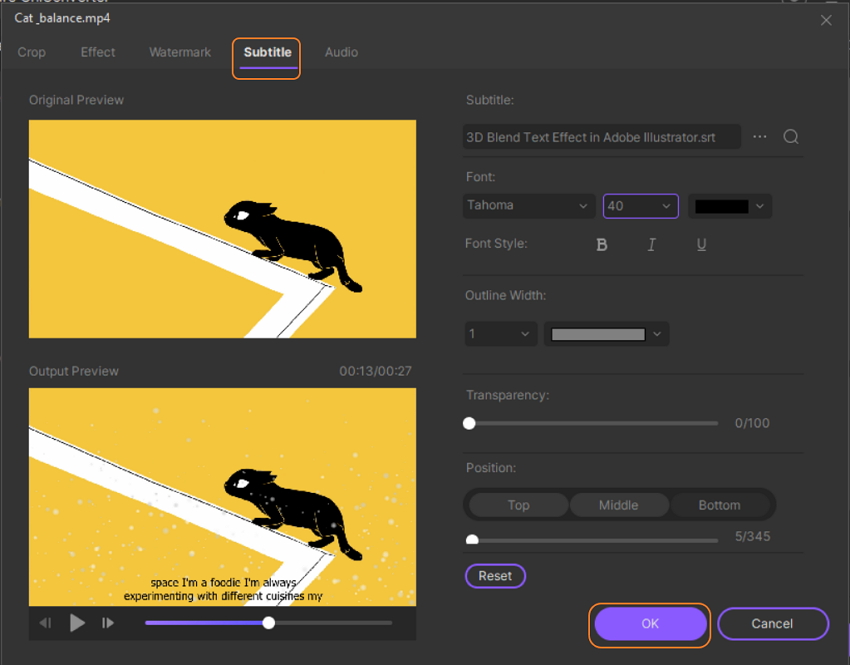 6. Adjust MOV Video Volume
In Wondershare UniConverter, you could raise your MOV video files to 100 volume or decrease it to 0. After adjusting, click the Apply to All to save the change.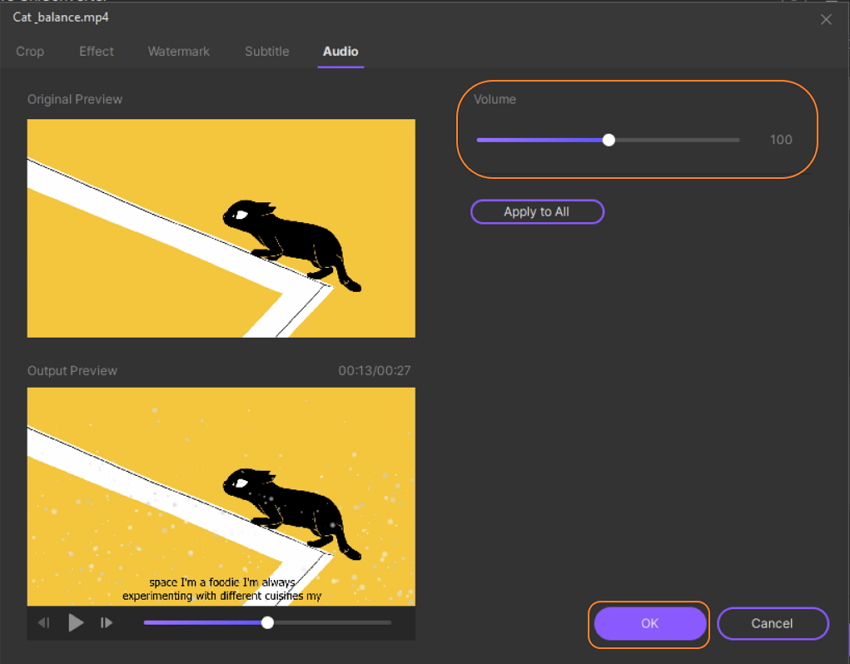 Step 3. Save the Edited MOV
Select the output format and saving place, then click the Convert button.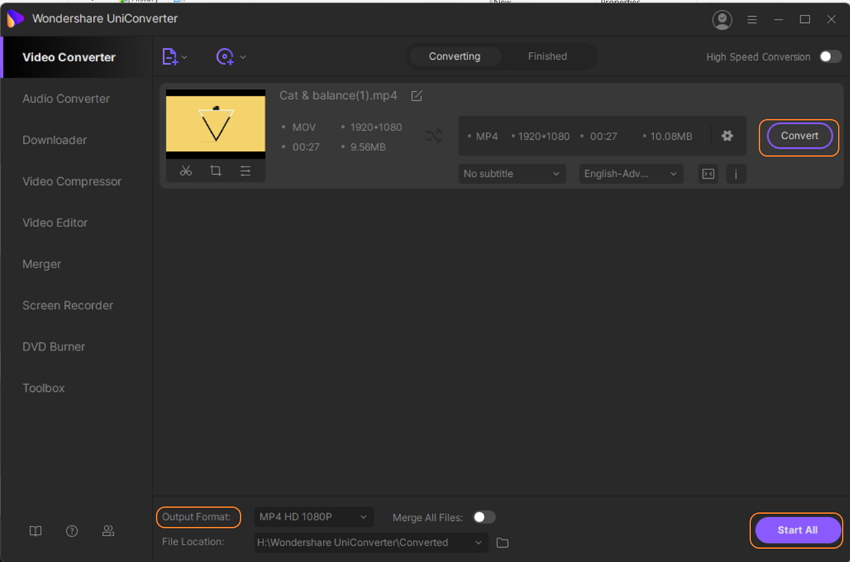 Want to know more details about UniConverter, free download to explore more.
Summary
To make your favorite videos look more exciting and entertaining, there is various MOV editing program over the internet. The online software provides you an opportunity to make changes on your videos as per your choice. You can upload videos on these sites without fear since they are 100% secured and follow confidentiality norms. More importantly, you have to follow a few initial steps during the editing process, and GUI of these sites is of top-notch.
In case you want to use offline software on your laptop and personal computer system then download Wondershare UniConverter. This, best free MOV editor for windows and Mac provide you full support, and there is no need for you to download any additional program on your system. The software will give you an opportunity to trim, reverse, crop and apply various other effects and there is no limit of video editing on a daily basis.