Images contain millions of pixels that determine its dimensions. But to reduce the photo pixel size on normal iPhone or iPad cameras often becomes very challenging. People usually crop the file rather than resize the same and this leads to quality loss. Today we are going to take you through 5 top apps and an online utility which can help you to know how to resize an image on iPhone without disturbing the quality.
Part 1. How to Make Photos Smaller on iPhone [Free Online]
If you don't wish to download any application for resizing photos clicked by your iOS device, then you can opt for a free of cost online utility named as Wondershare Online UniConverter. This dynamic offering of Wondershare helps in resizing GIF, JPG, PNG and BMP images without any quality degradation. Below we have listed down the steps you need to follow for doing the same using the Uniconverter image resize function.
[没有发现file]
Part 2. How to Resize Photo for iPhone Wallpaper
Both iPhone and iPad help in clicking high-quality images having pretty bulky dimensions. But various restrictions are levied on the image size while sharing the same over the web or using the same as wallpaper. Keeping such things in mind, we are going to now discuss how to resize an image in iphone or ipad.
Install an app on your iPhone and iPad which will help in resizing the picture easily.
Now, launch the app and click on the add image option.
Next, you will have to choose the images you wish to resize.
You will now have to add dimensions and other necessary information in the image resizing app.
Finally, you need to click on the download or save option for saving the resized picture in your iPhone's camera roll.
These resized images can now be set as the wallpaper of your iPhone. The images are properly resized and cropped while retaining the aspect ratio so that you don't have to deal with any quality degradation.
Part 3. Top 5 App to Resize Photo Size on iPhone/iPad
Both iPhone and iPad present its users with a variety of resizing options. But they cannot guarantee perfection and in most cases cause quality compromise. Keeping such things in mind, we have come up with a list of five amazing apps to resize pictures on your iPhone and iPad.
It is one of the most popular iOS apps that helps to shrink a photo to customized size. You can also opt for different measurement parameters such as centimeters, pixels, millimeters, etc. Changing the height and width of images helps to maintain the aspect ratio. The resized images can be saved and shared as per the user's requirement.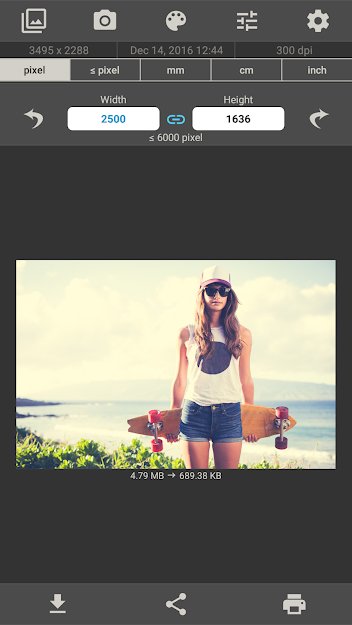 You can easily resize images by using the resizer app which provides primary options such as rotate, flip, crop, cut, edit, and filter. Batch processing of fifty images at once is supported by this application which can bring in massive time and energy savings.
The app provides three different options for resizing - ratio flip, stretch option, and ratio fit. It helps in maintaining the natural effect of the image without changing the aspect ratio. You can also change the image format by using the Desqueeze app on your iOS device.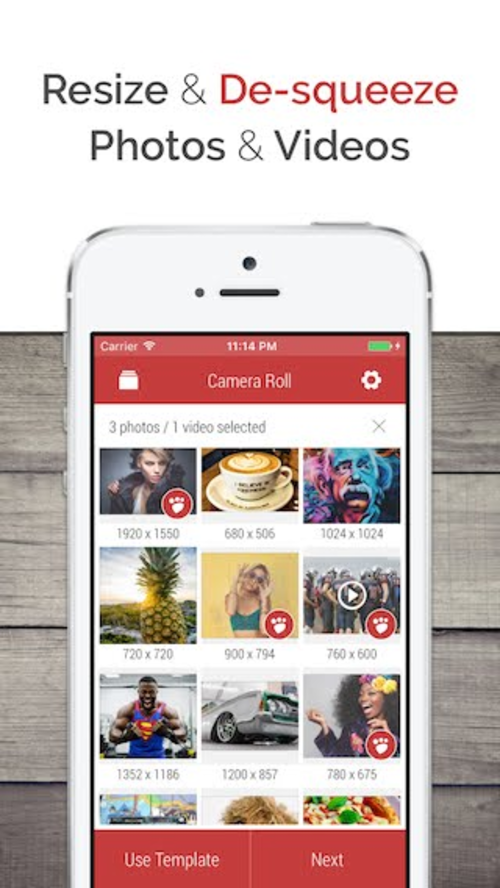 This brilliant app helps in resizing the images by manually selecting the width, length, and height size according to the quality of the picture.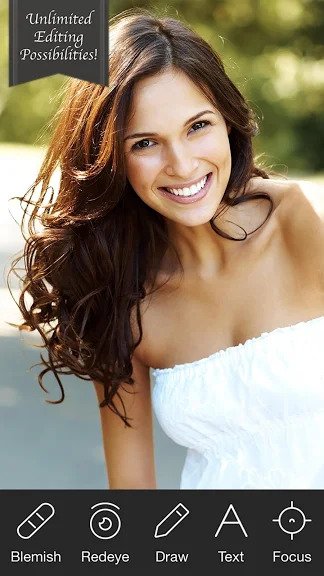 You can both convert and compress image files using this ios photo resize application apart from undertaking basic editing functions.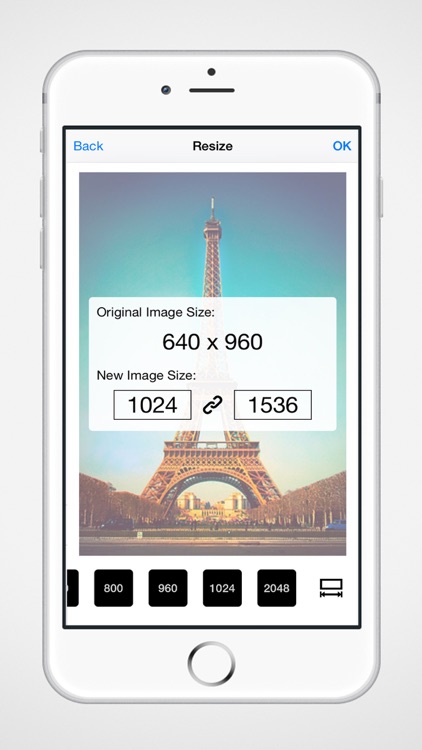 The iOS photo resizer apps can help you alter image size without making any sacrifice in terms of its aspect ratio or quality. These apps allow users to manually select the size for resizing the image on their iPhone in an efficient manner. Users can even edit the image files and save them in popular formats. Watermarks can even be added to the images using these applications which help a lot in brand marketing.
On completion of all the editing work, the image files can be easily exported for being used as a wallpaper of your iPad or iPhone. You can even share it on various websites for further versatility. So, try out the five applications, and the online utility listed above to resize an image for iphone wallpaper, ipad email and many more.