Editing photos to make them more compatible and flawless is a need for every photographer. However, if you are new to this field, you may not know about the best and most reputable photo editing tools. Don't fret because editing for photographers that are not so professional in their fields can be easier if they use the tools listed here.
This discussion aims to introduce tools that can help you with photo editing. We will discuss both software and mobile apps in this article, and you can select the one that best suits your needs. Moreover, we will also talk about a tool that can help you enhance your photos.
Part 1: 5 Best Desktop Photo Editing Software
First of all, you need to know about the tools that can help you in editing photos on a desktop. All the software listed here are compatible with the latest Windows or Mac devices. Moreover, they are easy to use and can help you edit photo editing. Thus, let's dive into it without any further delay:
It is specifically created by Adobe for unique image creation and editing. This photo editing software provides diversified features that can make your photos more visually appealing. There are many other tools in it, like Clone Stamp, Spot Healing, Lasso, Magic Eraser, and more which can help you in your photography journey. The photo editing services of Photoshop is well known for their higher functionality.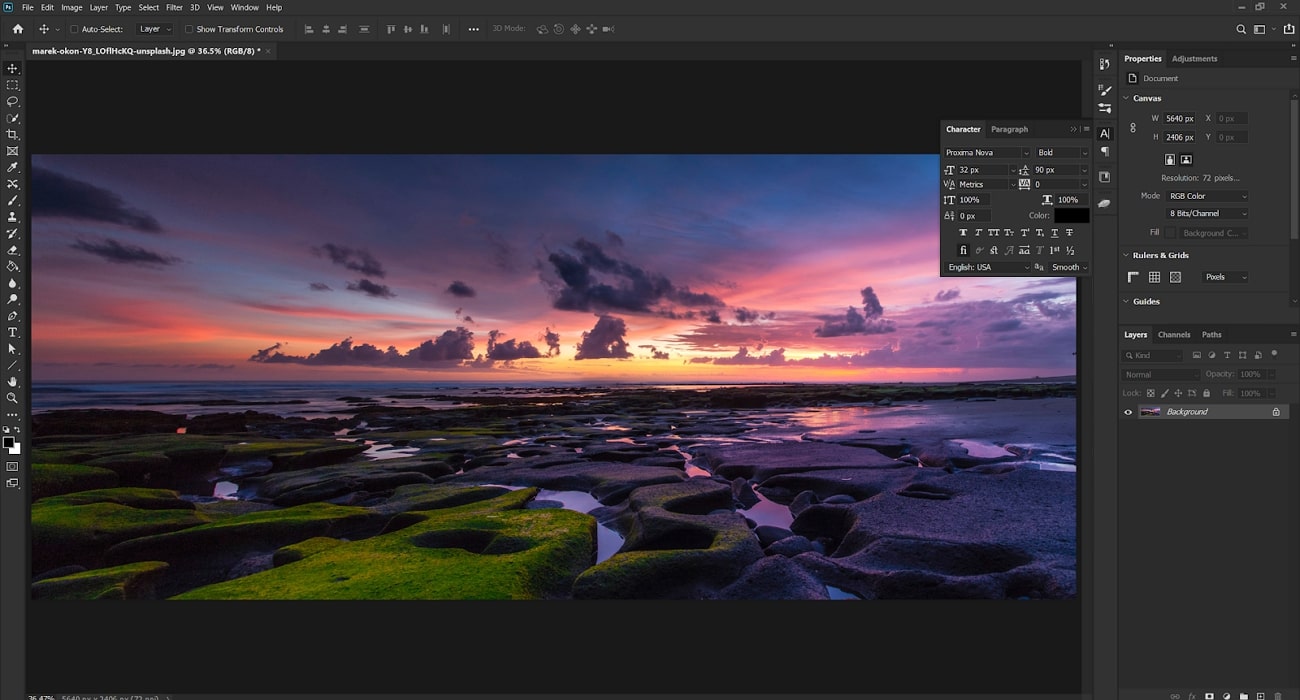 What We Recommend in Photoshop
Photoshop's multiple types of brushes can help you with various types of editing, like painting, retouching, and erasing.
You can also sharpen, blur, or dodge and burn the specific parts of images without any complications.
What We Don't Recommend in Photoshop
It is not suitable for batch editing purposes. This mode works poorly in Photoshop.
Compatibility
Work like picture editing photos seems easy and enjoyable with a top-notch tool like Luminar AI. This professional photo editing software is powered by AI, which always focuses on deriving desired results. Above all, it is very easy to use, so even beginners can use it without any problem. From masking to enhancing images, it never stops surprising its users with its reliability.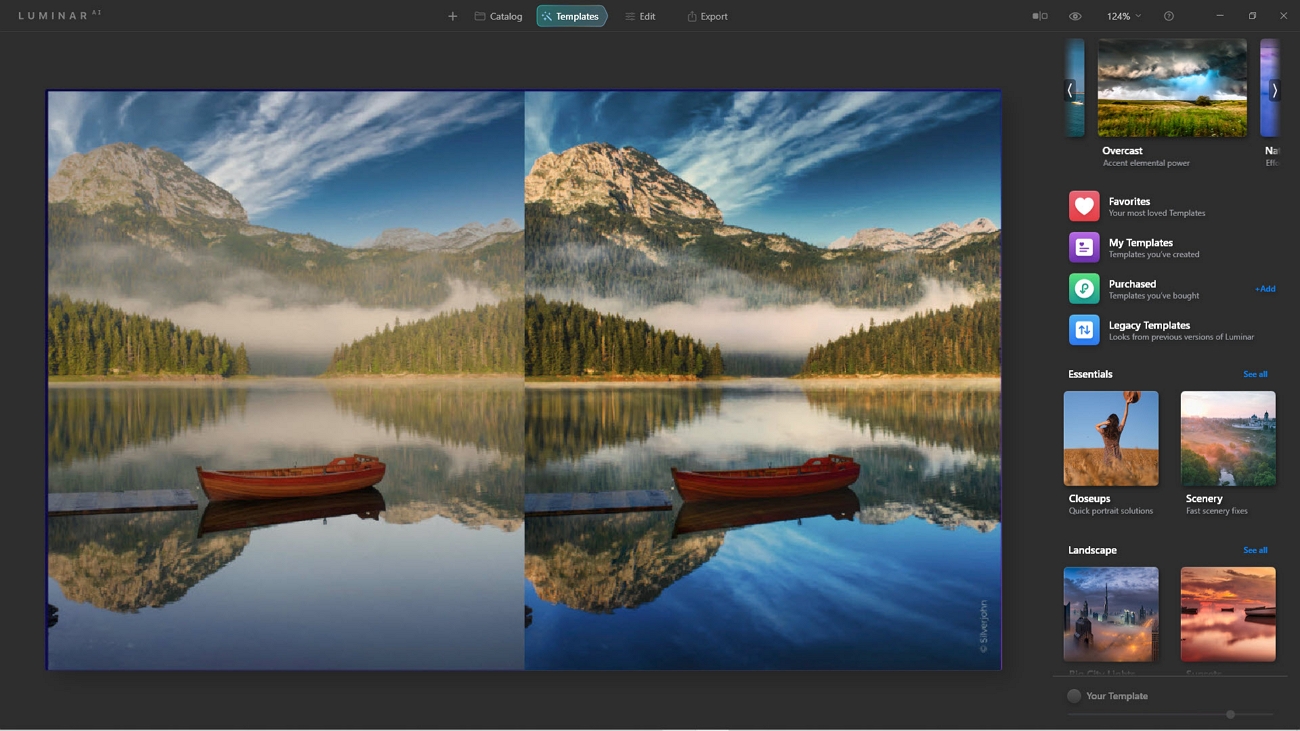 What We Recommend in Luminar AI
There is a wide range of preset templates in it that you can use to achieve pro-level results with minimum effort.
You can enhance, add a golden hour, or super contrast your raw image to make it more studio friendly.
What We Don't Recommend in Luminar AI
The image organization features are pretty limited in Luminar AI.
Compatibility
With this photo editing company, you can make edits that can attract uncountable users in no time. It helps in retouching faces in portraits and simple photos. Moreover, you also get complete control over the editing metrics. With its photo merging tool, you can combine multiple images to create a masterpiece. The HDR functionality helps in making the photos more detailed and high quality.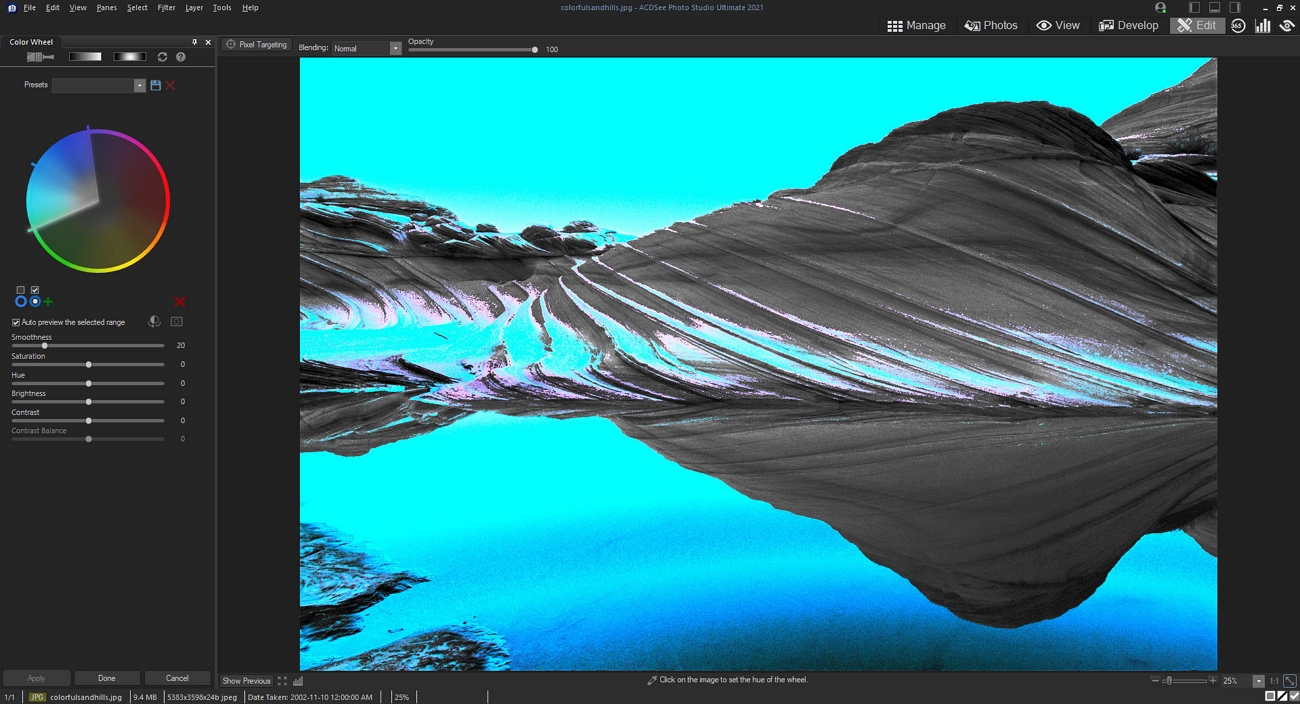 What We Recommend in ACDSee Photo Studio Ultimate
Its focus stacking can improve the focus on the specific areas of images.
The newly introduced shape selection tool helps you to refine selections and tweak the images of your choice.
What We Don't Recommend in ACDSee Photo Studio Ultimate
The speed of importing and editing photos is relatively slow in this tool. It can be a problematic thing for many users.
Compatibility
This tool can help you with all image modifications from birthday to marriage photo editing. This raw photo editing software can derive results beyond your expectations with its reliable editing tools. It also holds multiple modules for lens corrections. Moreover, you can also download these optical modules. All the artifacts with high-frequency textures can also be removed with it.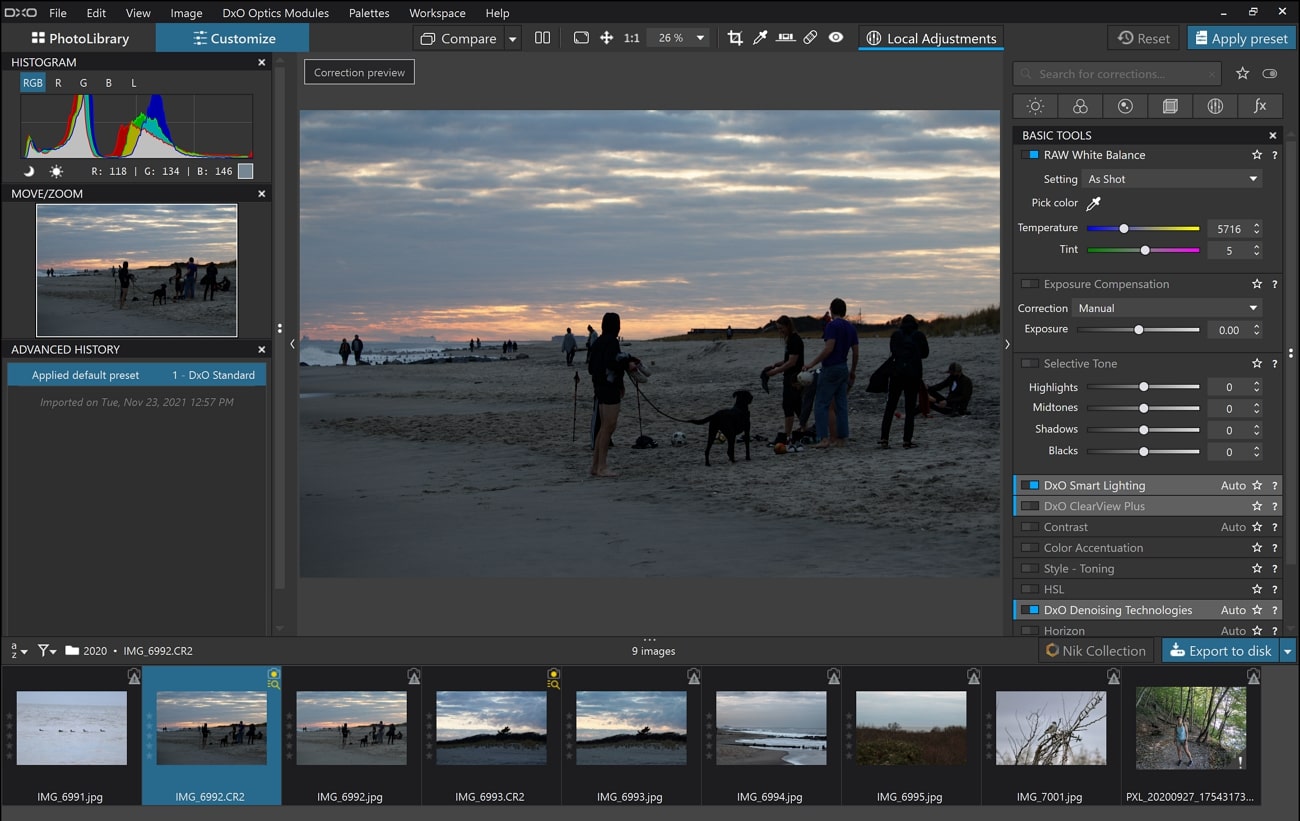 What We Recommend in DxO PhotoLab
Its AI denoising can help you to make images more high quality with manual or automatic control.
This software can support versatile image formats like TIFF, RAW, DNG, and more. Thus, you can work with it without any restrictions.
What We Don't Recommend in DxO PhotoLab
There is no HEIC or HEIF format support in this tool. Moreover, layer editing is also not supported by this photo editing software.
Compatibility
With the help of its professional photo editing services, you can work on your images to make them more optimized and attractive. The incredibly precise modifications and speed of this software attract more and more users worldwide. This award-winning software also makes your workflow efficiency more seamless. You can also work on huge files with Affinity Photo.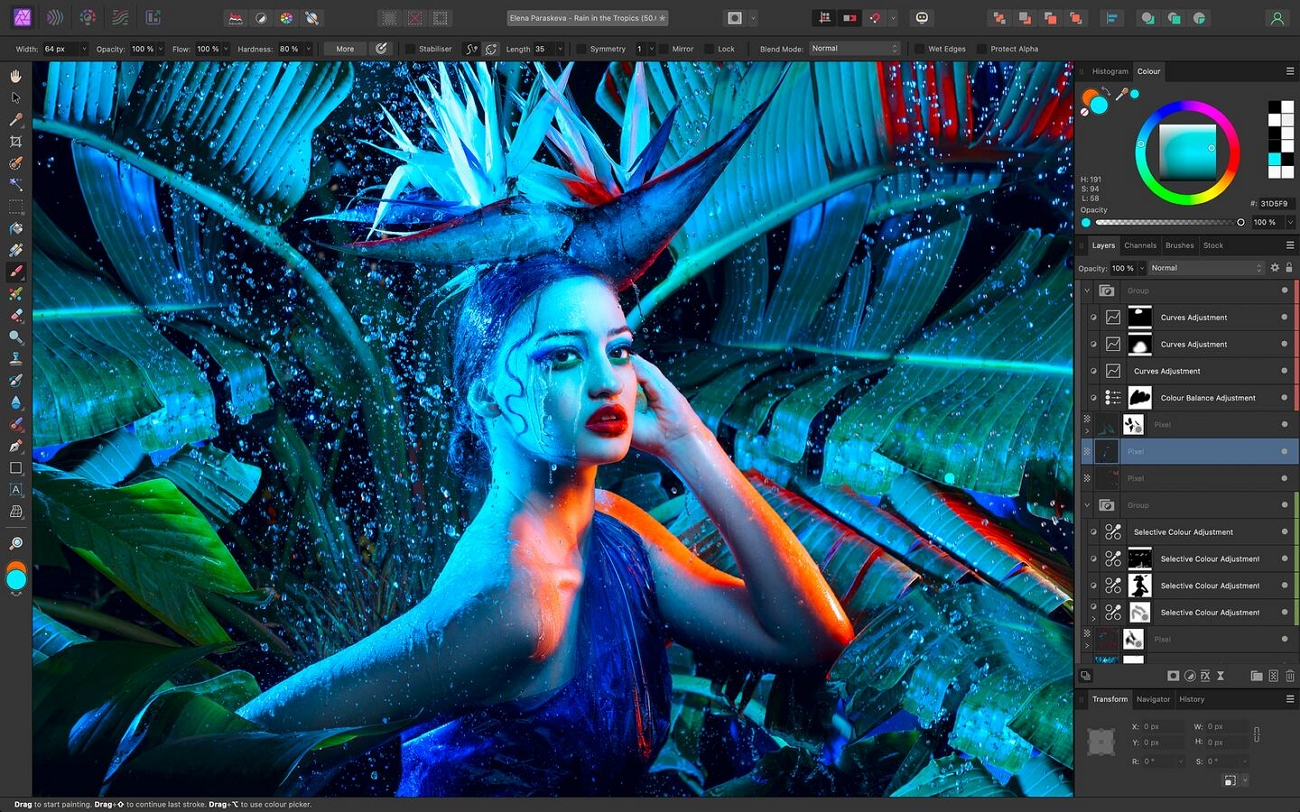 What We Recommend in Affinity Photo
With the help of its flawless retouching, you can remove spots and sunburns easily.
You can choose the brushes from its enormous library and also combine them to derive desired results.
What We Don't Recommend in Affinity Photo
It is not very easy to use software, and it can be complicated to work for beginners.
Compatibility
Part 2: 5 Best Mobile Photo Editing Apps
Are you a mobile user looking for image editing services that can be used on mobile? Worry no more because you are in the right section because we will provide the best mobile photo editing apps. With these apps, you can make your images more seamless and captivating with just a few clicks. So, look below to find out more about them:
With the availability on both App Store and Google Play Store, this app can help you in your photography journey. This outsourced photo editing app can help you animate simple images with optimized effects. In addition to this, you can also remove all unwanted objects like text and watermarks from photos with a few taps. You can also save edited images in Ultra HD and 4K quality.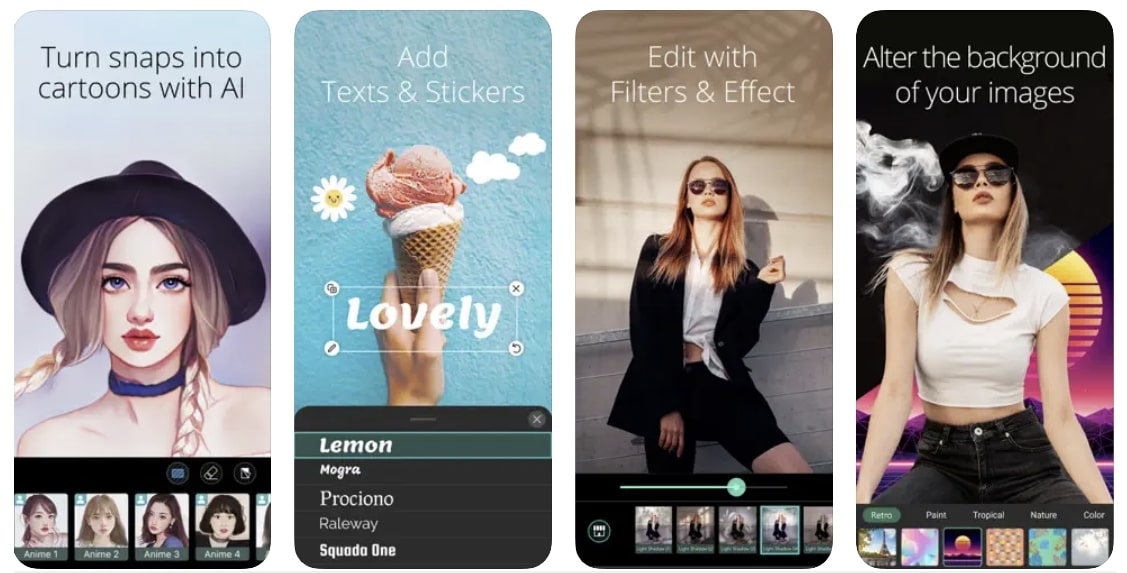 What We Recommend in PhotoDirector
There are thousands of stickers, effects, frames, and filters which you can use to make your image more integrated and professional.
You can also transform the sky and generate creatine anime and wallpapers with PhotoDirector.
What We Don't Recommend in PhotoDirector
Many useful features like Shutterstock images are limited to the premium version. You cannot use them until you buy the premium version.
Compatibility
This HDR photo editing software can help you make stunning images with a few taps. It not only creates but also helps remove blemishes or fix the red-eye issue in a photo for better customization. Multiple design templates in it can make your work easier than ever. You can create professional-looking brochures, cards, and stories with it.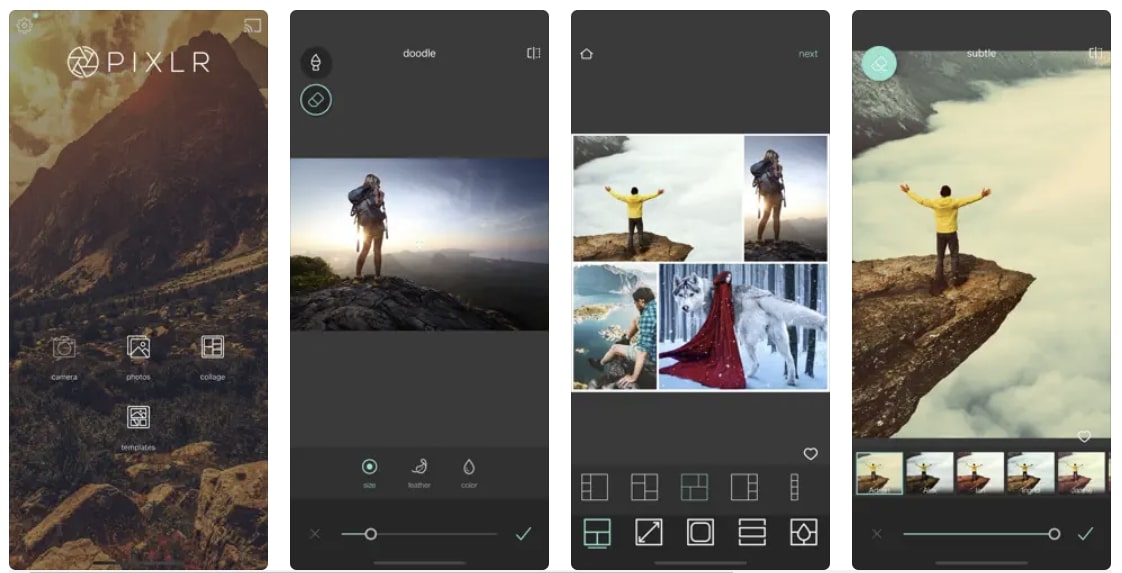 What We Recommend in Pixlr
It helps in making simple-looking images into artistic visuals with the help of versatile filters and effects.
You can also make integrated collages of photos with its preset collage template library in a blink of an eye.
What We Don't Recommend in Pixlr
There are uncountable irritating ads in it which can impact your user experience badly.
Compatibility
Prisma is one of the most known and popular apps for editing professional images like fiver photo editing. With over 120 million users globally, you can transform unattractive pictures into paintings. There are uncountable effects and styles in it which can make aesthetically pleasing images in a limited time. It is a perfect app to spruce up your creativity and share it with the world.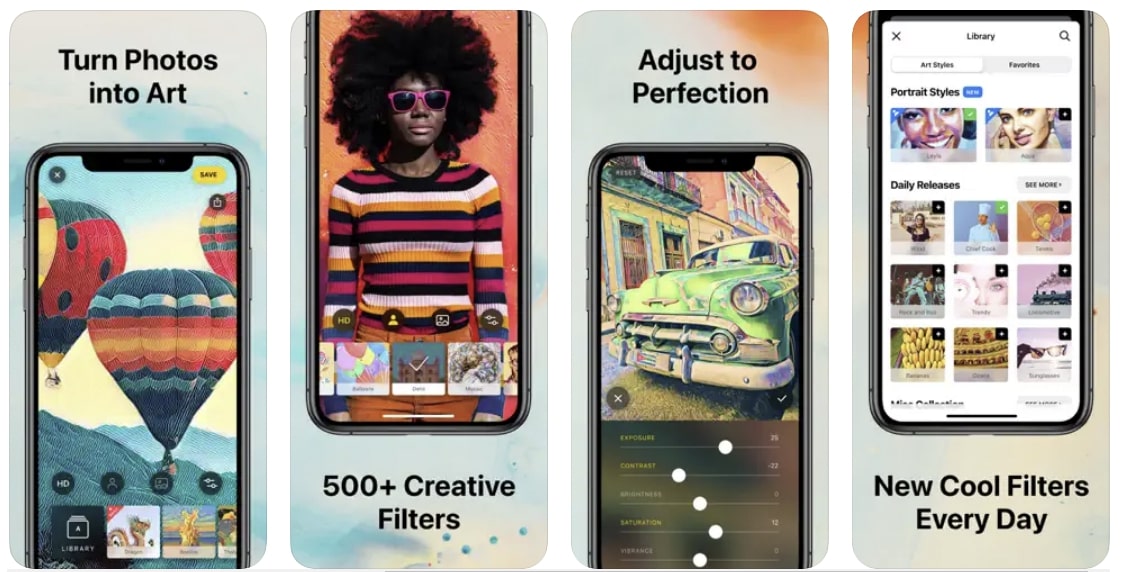 What We Recommend in Prisma
Prisma also supports the complimentary feature of background editing, by which you can replace the background of any image.
Prisma's portrait segmentation feature helps add more styles to selfies and makes them trendier.
What We Don't Recommend in Prisma
The chances of losing your subscription after changing the device are present in this tool. It can be really problematic for premium users.
Compatibility
VSCO is known for its e-commerce photo editing services which can create inspiring photos quickly. You can now take your photography to the next level by using the preset templates of VSCO. Moreover, it also allows you to manage saturation and contrast in your images that fit your theme. The crop and skew can help you in making precise modifications in any photo.
What We Recommend in VSCO
Not only have images, but you can also edit videos with them. From white balance to color control with HSL, everything can be personalized with it.
It also helps you in making moving collages, adjusting opacity, and illustrating a mood with its high-end editing metrics.
What We Don't Recommend in VSCO
Most of the filters of VSCO require a premium version. Moreover, it drains a lot of battery while doing heavy editing.
Compatibility
5. AirBrush
It is one of the most natural photo editing apps which can give perfect aesthetics to all the images. You can unblur photos, remove acne spots and add makeup to your face in photos with it. This app is like a ghost photo editing which also relights the images for more perfection. Brightening eyes and adding a glass skin effect in photos are also a specialty of this app.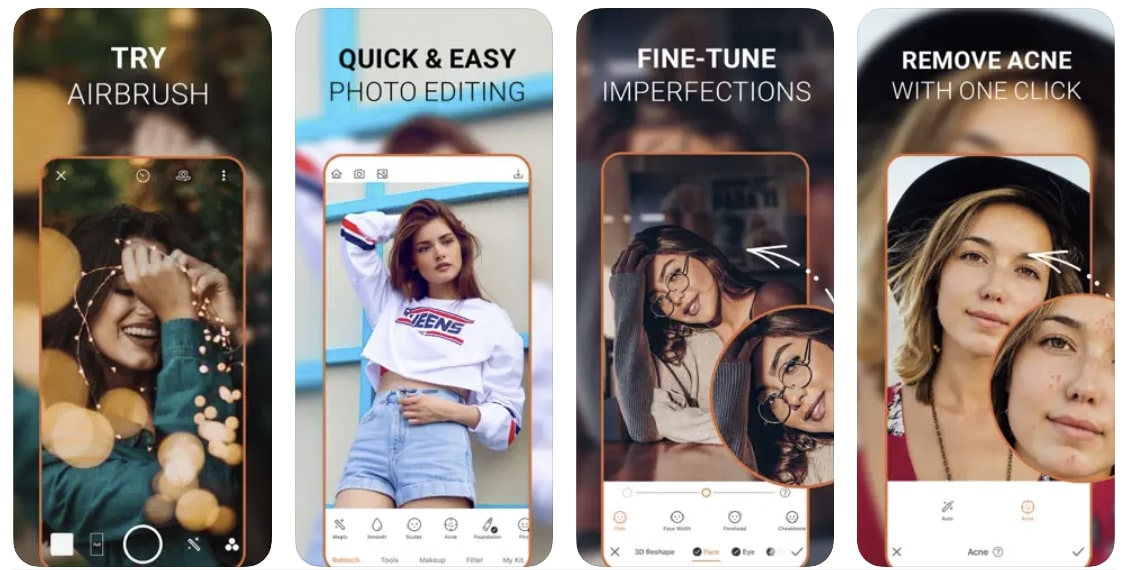 What We Recommend in AirBrush
With just a few taps, you can slim, lengthen or reshape any part of your image.
There are many natural beauty filters in it, which add a finishing touch to photos and enhance beautification.
What We Don't Recommend in AirBrush
Once you apply the filter, it will be really difficult to re-blend it.
Compatibility
Bonus Tip: The Versatile and Efficient Image Enhancer Tool
From the above discussion, you know all about the best software and apps for photo editing. However, if you are wondering about something that can work on both desktop and mobile and derive desirable results, this part is for you. Here, we will discuss AniEraser, which is a cross-platform tool. With it, you can free your images from noticeable and unnoticeable mistakes without any problem.
Moreover, it also helps in retouching raw images into studio-friendly ones. AniEraser is also known for removing all unwanted objects from photos without compromising their quality. In short, AniEraser is a one-stop solution for all photo-on-photo editing problems.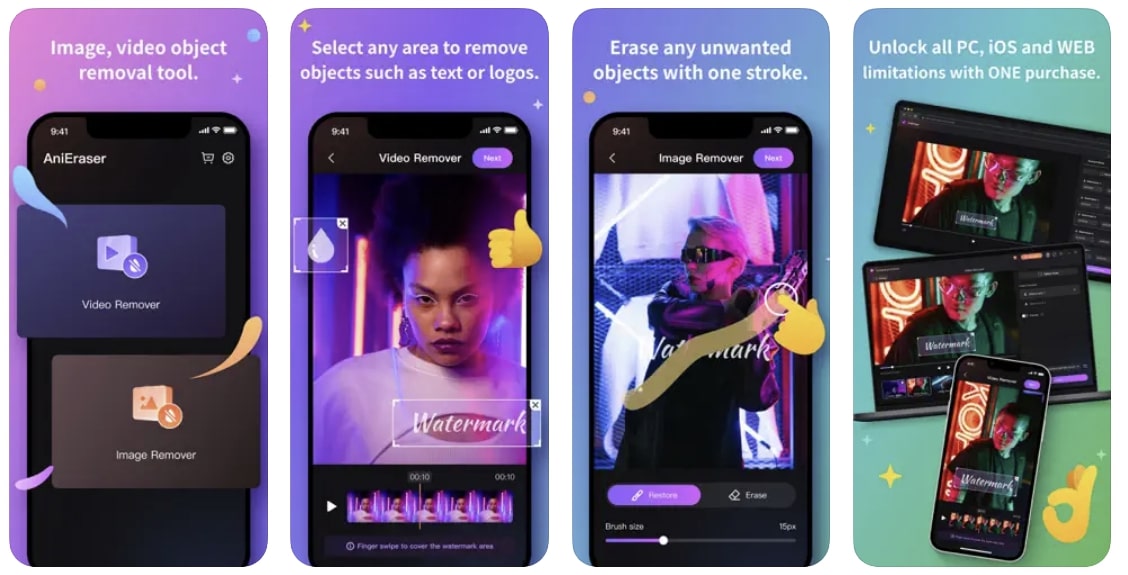 Key Features of AniEraser
AniEraser is a very budget-friendly tool because you can use it on multiple platforms with just one license. It is a great deal, especially for students and startups.
Not only images, but you can also edit multiple types of videos with the help of AniEraser.
It allows you to remove unwanted objects like watermarks, text, strangers, or other things from photos and videos.