Do you also face circumstances where you must delete the entire content because of some unnecessary shadow or object? If yes, then you are not alone in dealing with this situation. Because it happens to almost every photographer, there's nothing to worry about because now it is time to get rid of shadows from pictures. In this article, you will find the most appropriate apps to remove shadow from photos.
We cannot give up on content with several positive qualities due to a single reason: shadow. Sometimes people think it is just a shadow, so why pay so much attention to how to get rid of shadow in pictures? Well, it is not just a shadow that appears; it mostly obscures the essential details in a photo, such as some critical text or facial features.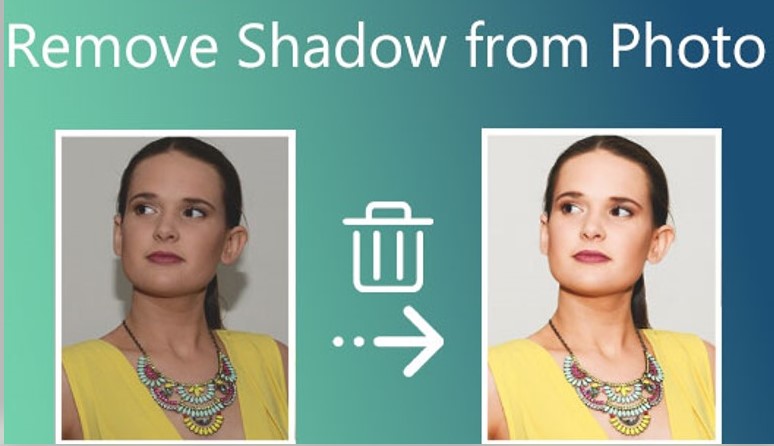 Part 1. 5 iPhone Apps for Removing Shadows from Pictures
Are you interested in getting rid of shadows from pictures? We optimized the best iPhone apps to help you remove shadows from photos easily without any hustle. As a photographer or professional photo editor, dealing with shadows in the picture is very hectic. Sometimes the tiny shadow asks for many struggles and hard work to be removed. So, check out the following 5 iPhone apps to remove the shadow from photos.
1.AniEraser
Cost: $39.99 Per Month, which can be used only by a single individual.
Available: iPhone
Introduction
Wondershare AniEraser is specially designed to remove a shadow from a picture. It helps you deal with unwanted shadows from photos with its advanced algorithms to detect and remove them. The best point about AniEraser is that it preserves the original image quality and makes the editing process as natural as it should be. Hence, nobody can detect or guess that you have used any app to remove the shadow from photo.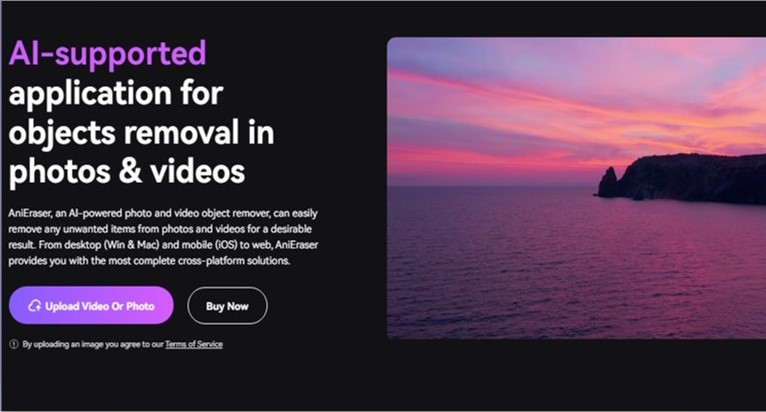 If you are not an iPhone user, then it doesn't mean that you can't get access to Wondershare AniEraser because this fantastic software is available on Windows and the website version. Thus, window users can also remove shadows from the picture using this top-rated desktop software.
Key Features:
The accurate Shadow Removal feature easily

removes shadows from a photo

with a few clicks

.

The auto-detection feature in AniEraser automatically detects and highlights the shadow area in the picture. This feature helps you to

remove the shadow from Image

without any struggle

.

Manual Shadow Remover is a critical feature in AniEraser, which provides that facility to customers to

remove the shadow from a photo on their iPhone

Use the manual option if you think auto shadow remover isn't working well.
Pros
Friendly interference for users so they can

quickly get rid of shadows from the picture

.
AniEraser has fast and innovative features to make processing easy.
This application is much more affordable than other shadow-removing software available on iPhone.
In AniEraser, you can enjoy multiple editing tools for removing shadows and some beauty retouching.
Cons
AniEraser only supports a limited amount of language, which might be a problem for some users.
Step-by-Step Guidelines
Wondershare AniEraser is a shadow-removing software that allows you to remove other elements as well, along with removing background shadows from photos. To better understand the working of the AniEraser application, follow the given steps carefully. As a beginner on AniEraser, you can easily experience how to get rid of shadows in pictures.
Step 1

Import Picture in Wondershare AniEraser

First, install AniEraser On your iPhone or iPad from the Apple store, then open it and import the Image you want to work on. Users can use any image from their device to get rid of shadows from pictures. To import a photo, tap the Image Object Remover just beside the video remover option on your screen and select an image.
Step 2

Use Eraser Tool to Remove Shadow from Picture

This step is significant because here, you'll learn about the Eraser tool and how it works to remove the shadow from the picture on iPhone. Click Restore; you can find the restore option at the bottom of your iPhone screen. With the help of this tool, you can easily remove the background shadow from the picture. Zoom in on the picture by using two fingers so you can accurately remove the unnecessary shadow from the picture.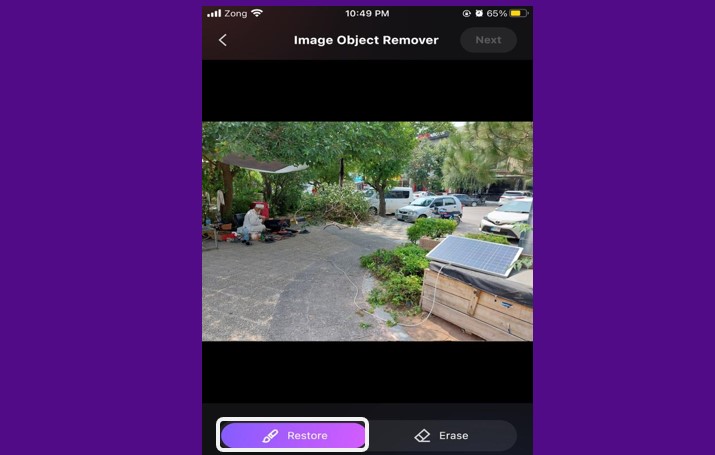 Step 3

Export the Final Image

After Editing and Reviewing, you are ready to export your Image. To download the Image, tap on the "Save Image to Camera Roll" that can be found at the middle of the screen. By taping on this option, you can begin downloading process of the final Image you edited. However, you can export the picture into a camera roll or directly share it to another social media platform by just making the last click.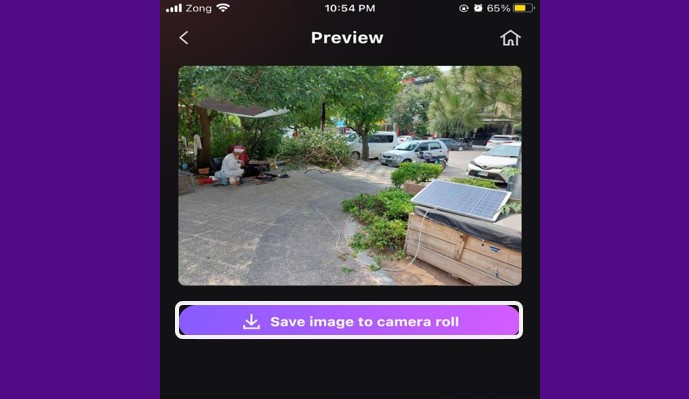 2.Touch Retouch
Cost: $14.99 per year.
Available: It is available in both:
Information
Touch retouch application does not include in the apps that are specially designed to remove the shadow from photos. Users can deal with different types of editing with Touch Retouch software, such as removing skin imperfections, adjusting color saturation, hair retouching, object removal, and then, most importantly, removing the shadow from photo.
You can easily edit any picture that is saved on your smartphone. This application precisely removes a shadow from a photo to maintain its natural look and doesn't cause any effect that makes your Image look fake or edited. So, let's explore what features you can enjoy with the Touch-Retouch app to remove the shadow from photos.
Key-Features:
Select the small details to remove shadows with the Brush feature in the Touch Retouch application.
Lasso Feature helps the user to capture large objects or large areas of shadow in the picture.
You can remove the selected area with the help of an eraser option.
There is an option in the Touch Retouch app to generate duplicate elements or remove the part from the photo with the help of the clone tool.
Pros
Touch Retouch comes up with powerful object-removal capabilities that can help you

remove the shadow from the photo

.
This application is very easy to use. Even for beginners, it is very accessible.
Users can directly share their Final project from the Touch Retouch app to any social media platform with its integration with social media features.
Cons
Removing shadows from a picture

might take some time, especially when the project is complex.
It only offers some necessary features for professional photographers or photo editors.
3.Retouch AI - Remove Objects
Cost: $5.99 per Month for a single Id
Available: iPhone
Introduction
Retouch AI is another application for iPhone users to help them remove the background shadow from photos. It comes up with Al tools that are very innovative and understand what you want to eliminate and remove from the picture. Retouch AI carries all the essential features for beauty touching along with element removal, whether a shadow, object, or any person in the Image. With its friendly interference, you can easily understand how it works and finish your work in a few minutes.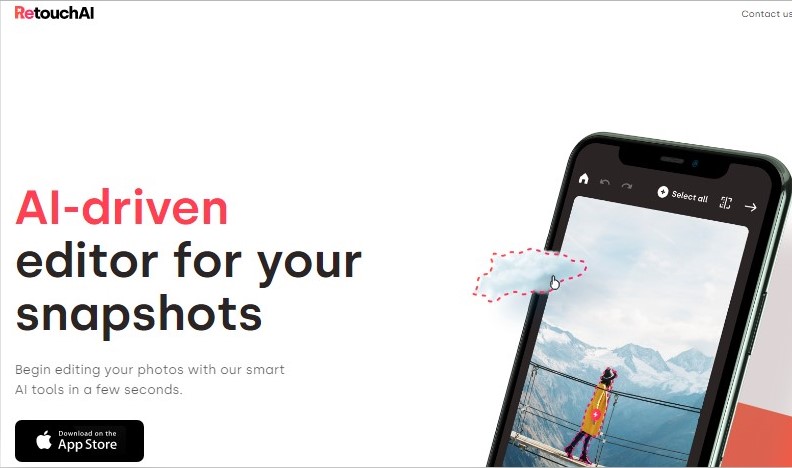 Key Features:
The People Auto Detection Features identify and differentiate between strangers and crowds. It helps you to highlight the borders and make further editing precisely.
It allows the automatic or manual

removal of shadow from the picture.

Retouch AI provides access for batch processing; to edit multiple photos simultaneously.
Pros
Easy to use with its friendly interference.
You can experience high-quality results due to AI tools that give a natural look to your edited project.
With the fast speed,

you can get rid of shadows from pictures

within two seconds.
Cons
It does not have any free version.
You cannot experience the advanced editing features in the Retouch AI application on iPhone.
4.Photo Eraser - Remove Objects
Cost: $9.99 per Month for a single user
Available: iPhone
Information
Photo Eraser-remove objects app to remove the shadow from the photo is a unique iPhone application that is included in our list because of its excellent and innovative AI tools to get rid of shadows from pictures. After purchasing its account once, you can remove as much shade as you want in Photo Eraser. Check out the following features, pros, and cons to know whether this application is best for you.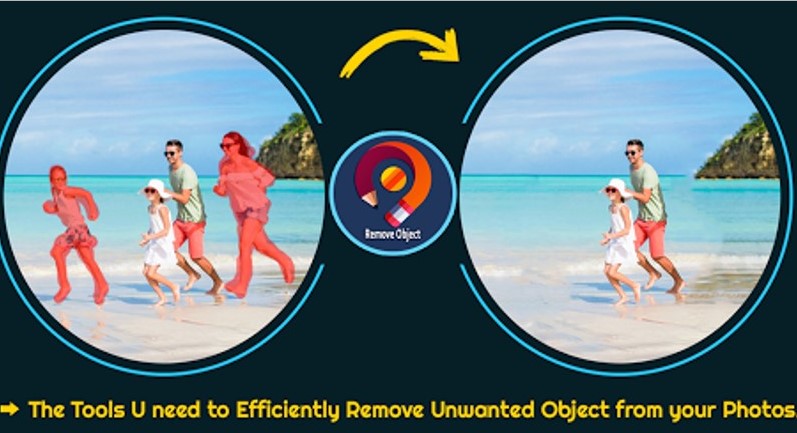 Key Features:
The object removal feature allows you to remove any object causing a negative impact on the Image with its presence.
The shadow removal tool is available in Photo Eraser, which helps you

remove a shadow from the photo in the app

.
Pros
The quick processor in Photo Eraser can save you time, and you can work on multiple projects in less time.
It has friendly interference, so new users can easily understand its working procedure.
Users can experience high-quality results with natural apparency in this

app to remove the shadow from photo
Cons
A photo Eraser might only work for some of the photos. For example, the app may not remove all the unwanted shadows.
It might be expensive. However, users need to purchase it once.
Does not bring a variety of features for some other editing, such as beauty retouch or skin retouching.
5.Snapseed
Cost: It is free of charge.
Available: Snapseed is available in both:
Introduction
Snapseed is very popular. It is an application through which people can remove shadows from photos for free. Snapseed was developed by Google and came up with a wide range of features to remove not only background shadow from the picture and other editing purposes. Users can enhance and improve their image appearance by using this stunning application.
Key Features
Snapseed allows the Selective tool to adjust the specific area of an image.
With

Snapseed, remove shadow

using the Brush tool that allows you to brush over the shadow area and remove it.
In Snapseed, you can do other photo editing, such as adjusting the brightness level, contrast, image saturation, DSL effect, etc.
Pros
Users can access all its features for free.
In Snapseed, you can enjoy a wide range of editing tools, including the shadow remover tool.
This application allows you to save your edited images in a high resolution.
Cons
Since it is a powerful app with a wide range of editing tools, it might be complex.
Snapseed may not work to

remove the shadow from a photo

in case of very dark and heavy shadow.
Part 2. Comparison Between These 5 Apps for Shadow Removal
The top 5 apps to remove the shadow in iPhone are the most appropriate and suitable apps to remove the shadow from Image. From the beginner to the professional level, such apps can resolve your problem. So, let's compare their capabilities and see which one is on the top of the list concerning Speed, Ease of use, and accuracy.
| | | | |
| --- | --- | --- | --- |
| App | Accuracy | Ease of use | Speed |
| AniEraser | 4.5/5 | 4.7/5 | 4.3/5 |
| Touch Retouch | 4.2/5 | 4/5 | 4.5/5 |
| Retouch AI - Remove Objects | 4/5 | 3.8/5 | 4.3/5 |
| Photo Eraser - remove objects | 3.5/5 | 4/5 | 3.8/5 |
| Snapseed | 4.5/5 | 3/5 | 4/5 |
Every photographer or photo editor requires and asks for an application that provides maximum facilities to users with a wide range of features. Before using the top five applications, you must know what type of file formats they support, along with their price and compatibility. All the given apps, in comparison, have several unique characteristics and qualities, but AniEraser is the only app that provides maximum accuracy, ease of use, and fantastic speed.
| | | | |
| --- | --- | --- | --- |
| AppLICATIOn | Supported file formats | Cost | Compatibility |
| AniEraser | Videos/Images | $39.99/Month | Win/Mac/iPhone/iPad/Web |
| Touch Retouch | Images | $14.99/year | Android/iPhone/iPad |
| Retouch AI - Remove Objects | Videos/Images | $5.99/Month | iPhone/iPad/Android |
| Photo Eraser - remove objects | Video/Images | $9.99/Month | Mac/Win/iPhone/iPad |
| Snapseed | Images | Free | Mac/Android/iPhone/iPad |