Tiktok

Downloader

Download Tiktok video without watermark in HD quality. The online free TT saver works smoothly on your phone, PC or tablet, making it incredibly simple to use.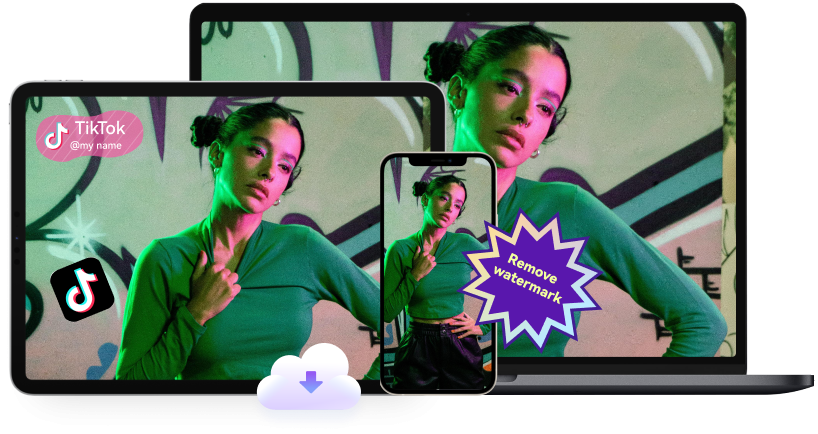 Online Free TikTok Downloader
TikTok is a leading video platform where users upload over 34 million daily videos, making it one of the best places to view and download entertaining videos. However, it can be challenging to download videos on TikTok due to the app lacks native support for video downloads.
Fortunately, with Media.io TikTok Downloader, you'll enjoy downloading your favorite TikTok videos or stories online for free. It's a simple-to-use program that only requires users to paste the TikTok video link and export the video as MP4 or MP3. Moreover, you can download a TikTok video without a watermark. Give it a shot today!
How to Download TikTok Video without Watermark?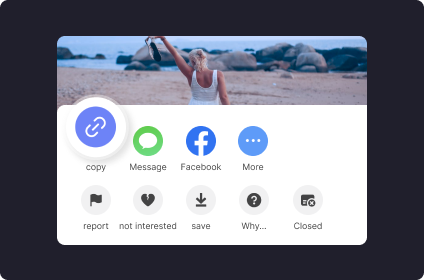 1
Step 1. Copy TikTok URL.
Open TikTok, find and copy the link for the video you want to download. Using an updated browser for a more seamless download process is advisable.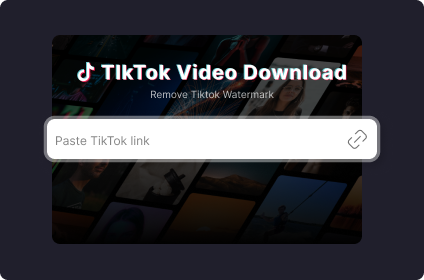 2
Step 2. Paste It in the Field.
Next, open Media.io TikTok Downloader on a separate browser tab, and paste the TikTok download link on the provided field.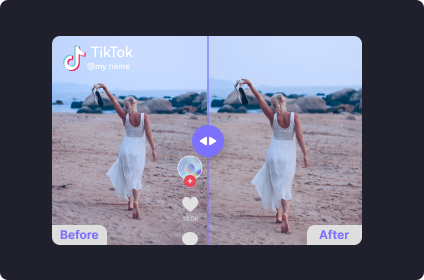 3
Step 3. Save TikTok Video.
Media.io will process your TikTok video link in seconds. Now download video TikTok HD or MP3 by clicking the Save button or copying the sharing link. It's that quick and easy!
Paste TT Link Now
Why Opt for Media.io to Download TikTok Video?
Cross-platform Compatibility
Media.io allows you to download TikTok no watermark online without restrictions. You can run this TikTok downloader on your desktop, smartphone, or tablet, allowing you to watch them offline anywhere.
Ease of Use
Media.io TikTok Downloader is a beginner-friendly tool. You only need to paste the video link to start downloading. After processing the video, you can save it locally and share it with your social media friends and family.
Automatic TT Watermark Eraser
With our TikTok downloader, you can extract TikTok videos without the bouncing username or logo. Moreover, you can remove any other unwanted objects on the video using Media.io AniEraser. Just upload the TikTok video on the program before selecting the object to erase using the brush tool.
Lossless Video Quality
Media.io TikTok Downloader delivers lossless video quality. You'll enjoy HD-quality TikTok videos without removing or adding anything to the original video quality. It feels like watching the video directly on the TikTok app!
Convert TT to MP4/MP3
Media.io TikTok Downloader allows you to save the video as MP4 videos or MP3 audio. You can rip the TT video or share it directly via Facebook, SMS, and more.
Ads-free Experience
You will not encounter those pesky adverts when downloading TikTok videos on Media.io. This makes the video download platform more secure and transparent, as you will not mistakenly click phishing ads.
Enjoy the Watermark-free TikTok Videos
Have Fun with TikTok Videos Offline
Sometimes, you might find TikTok channels with videos you wish to watch repeatedly or share with your friends. We all know it can be frustrating to visit the video-sharing app and connect to the internet whenever you want to watch videos. In that case, download the TikTok video using Media.io and enjoy unlimited playback on any device. Plus, for those funny and hilarious clips, you can easily turn them into memes or GIFs to share them widely.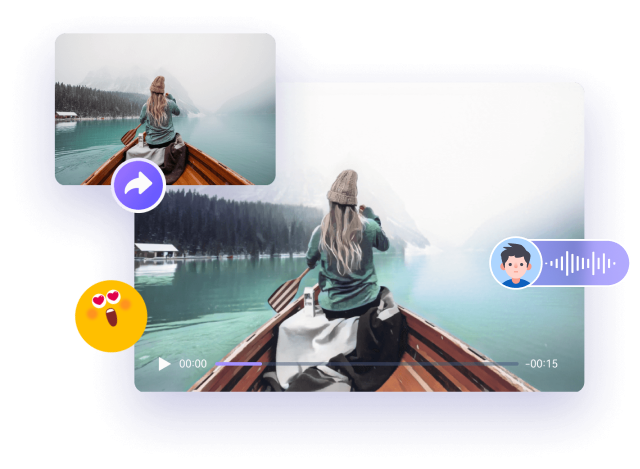 Frequently Asked Questions of
TikTok Downloader
1. How to download TikTok Videos on Android/iOS/Windows/Mac/Chrome?

The best TikTok video downloader should offer cross-platform compatibility on desktops and mobile phones. With Media.io TikTok Downloader, you can save your favourite videos on Android, iPhone, Windows, Mac, or Chromebook. All you need is an updated browser to run this app.

2. How to save TikTok without any watermark?

Media.io TikTok Downloader is the perfect tool for saving your TikTok videos without any watermark. When entering a TikTok video link, the default TT watermark will be erased automatically. Worried about other unwanted elements within the TikTok video? Worry not! Media.io comes with a delicated object remover that facilitates erasing any undesirable watermarks or logos without blurring the video. The brush feature makes it quick and easy to erase TikTok watermarks.

3. Is it legal to download TikTok videos or audio?

There is nothing wrong with downloading TikTok videos for private entertainment. However, downloading and sharing TikTok contents on other social media apps or your blog page is considered copyright infringement. So, get the content creator's consent before downloading the video/audio.

I've got no complaints whatsoever with this free TikTok video downloader. The app is user-friendly, and I did not encounter annoying adverts while downloading videos. Recommended!
Mark Made
I have used this app for a few days, and I can highly recommend it for downloading TikTok videos no watermark. The TT videos are of excellent quality, and the download process takes a few seconds. I love it!
Clarence Ralph
This TikTok video downloader ticks most boxes on my checklist. I've used multiple mobile apps, but there is always an issue with the subscription or ads. It's a pretty great app!
Jack Walker
This is the best TikTok downloader I've ever used. I use it to download TikTok videos without watermarks and post them on my Facebook/Instagram reels. It helps me a lot!
Grace Bella
I love this TikTok converter. I've already downloaded a couple of videos, and the results are impressive. It's a lifesaver for me!
Chaitra Singh
Hear What Our Customers Are Saying...
More "Tiktok Downloader" Tools