In this article, we are going to tell you everything that is to know about robotic voice and robot voice changers. Robot voice is a popular voice effect used by streaming during gaming. It can definitely lift up the mood during gaming. If you want to get a robot voice and are looking for a good robotic voice changer tool, you have come to the right place. In this article, we are going to tell you everything that is to know about robotic voice.
Part 1: What Is a Robotic Voice Called?
Think about the TV shows and movies you have seen, especially those that are in the science fiction or fantasy genre, and the robot characters, which they have shown on screen. Apart from being visually striking, sleek designs, there is one thing that you are going to notice about them and that is their voice.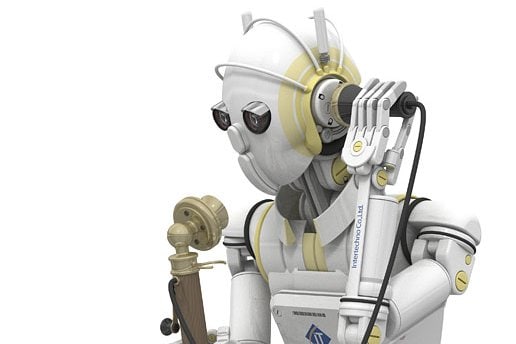 Source: arstechnica.com
The unmistakable robotic voice makes the robotic characters unmistakable. It can have an eerie impact. Robot speech can be subtle enough to sound human and yet unnatural that it is not convincing. 
Part 2: Why Need Robot Voice Changer?
Voice changers are used by streamers and gamers. The main reason they use it is to add some voice effects or play pre-recorded audio. Apart from this, there are a few other reasons to use a voice changer. Some people like to use robot voice changers since they prefer staying anonymous over the internet and they can do that by using voice-changing software. Many people have even used it to hide their gender. 
It can be a useful tool for many people out there. 
Part 3: What Is the Best Robot Voice Changer?
There are plenty of robot talking voice changing tools to use. They can be used for fun or for professional purposes. If you are interested, you can take a look at the list of options given below. 

If you are looking for a robot voice online changing tool, you can choose Media.io. It is an easy way to modify your audio. By using the online tool, you just have to choose the voice preset for applying and your voice is going to be automatically modified. The tool can be used to create clear and presentable audio-video material with a manipulated and altered voice. 
With the help of Media.io, you will be able to add incredible voiceovers to videos. It can run a voiceover for your content. By changing your voice to sound robot-like, you can prank your friends. It is a great way to have some fun with your friends. It is the best online voice-changing tool that helps you turn voices. No matter whether you are a student or a professional, Media.io is going to work everywhere. Once you use the tool, you can expect to get a presentable and clear voice. You will notice a difference between it and other tools. 
Pros
Changes your voice to robotic effortlessly.
The tool is easy to use.
Doesn't require you to download anything.
Offers complete safety and security.
Cons
The free version has file size limit.
2.  Voice Changer Plus
Source: https://apps.apple.com/us/app/voice-changer-plus/id339440515
Voice Changer Plus is a robot voice modulator app that is available for Android and iOS devices. The robot voice over works flawlessly. It comes with a wide range of sound effects that you will be able to add during streaming or calls. Voice Changer Plus is an app that provides you with the finest quality robot sound effects in two different variations. To get the voice you want, you simply have to click on the voice you prefer and it will be added to your stream or call without any trouble. 
Pros
Beginner-friendly and safe to use.
Comes with a wide range of sound effects.
Free to download and install.
Cons
The interface is not much intuitive.
3.  MagicMic Real Time Voice Changer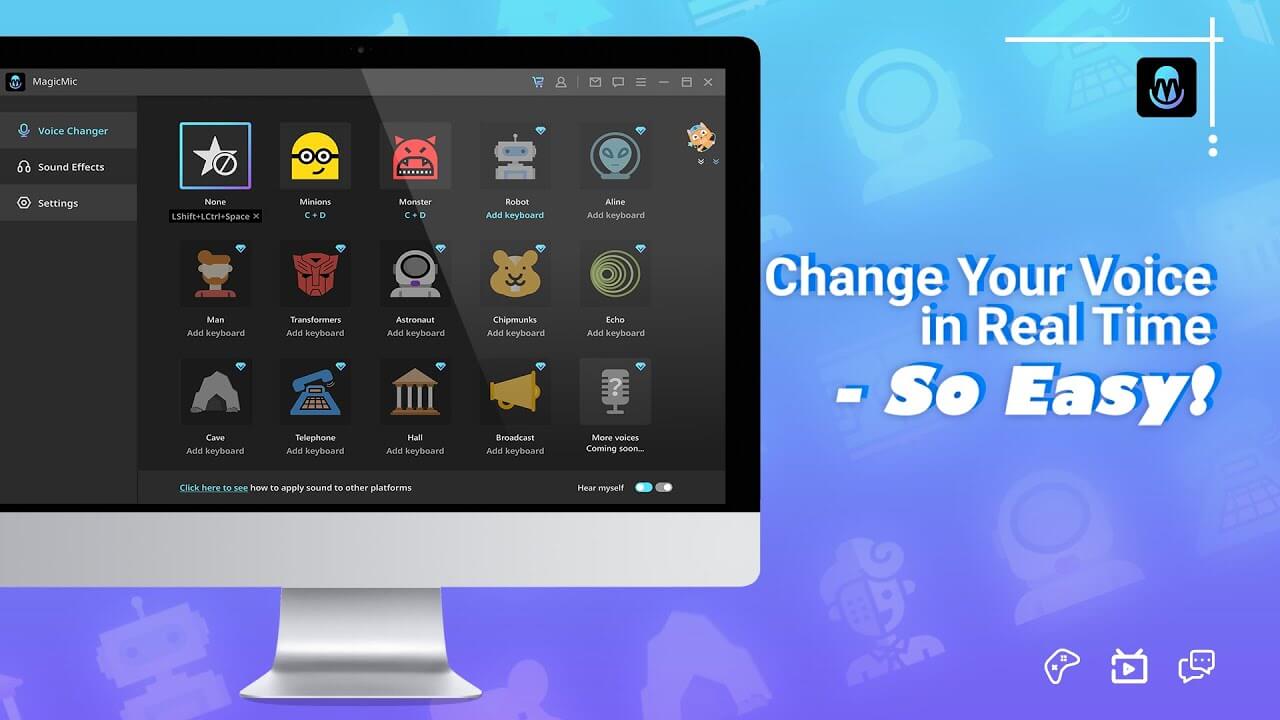 Source: filme.imyfone.com
iMyFone MagicMic is a free robot voice changer tool you can download. Unlike robot voice filter, it is perfect for professional podcasting and streaming. It can take up your gaming and professional experience by a notch. iMyFone MagicMic is an all-in-one software that can give you everything you need. No matter whether you want to change your voice or add some sound effects, it can be a perfect choice. 
The robot voice generator comes with a voice-changing option that has a robot voice option, which is quite compelling. You will find the robot's sound quality to be extremely high. It doesn't make your computer lag. 
Pros
The Voice studio feature allows better customization options.
Allows you to import files from computer storage.
Doesn't take up a lot of space.
Lets you import local files from computer storage.
Cons
It is a brand-new software on the market.
Part 4: How to Make Your Own Robotic Voice with Ease: A Complete Guide
Turn your voice into various pitches automatically using Media.io. With this, you will be able to change your voice to sound robotic. All you have to do is use a voice modifier. 
Media.io is the best robotic voice changer. It can turn your voice into different pitches with a few clicks. Since it is available online, you don't have to download it. The tool allows you to experiment with your creativity and alter your voice with a plethora of voice filters. In fact, it keeps developing more voice filters to cater to your needs. 
Media.io comes with a voice changer that has an advanced AI algorithm for improving your working efficiency. It will take care of all the tedious work for you. But the tool is not just a voice changer, it allows you to edit audios with complete ease. 
The best thing about the tool is you will not have to worry about data security. All files you are uploading are going to be removed from the server automatically within 24 hours.
If you are ready to use Media.io to change your voice to robotic sound, the steps are very simple and straightforward. Here's what you have to do.
Open any browser you prefer on your Mac or Windows desktop. 
Upload the sound file into Media.io by clicking on the Choose Files option. Don't forget that the platform works seamlessly with the different video formats. You don't have to worry about that. 
Choose the robot voice that you would like to add to the video or the audio file. You can preview the voice for identifying if the added voice sounds good or not. 
Download the video online through Drive or Dropbox. 
Media.io makes sure you have the best online robotic voice-changing experience. The fact that it works with various video formats makes it easier to use.