Video production is a very common field in the digital world where users discover easier methods for developing videos that do not require excessive monetary investments, are not time taking and don't call for any specific labor that would help in developing video content. Users go for solo flights, which develops the need for efficient and effective methods for individually producing videos with a little help from software readily available in the market for free. Individual videos usually include making how-to videos, educational and knowledgeable videos, and developing streaming for your gameplays. For producing proficient videos that are both goods in quality and provide a proper message within it, screen recording applications should be taken into consideration. Android users have many screen-recording apps that provide services to rooted and non-rooted devices along with powerful features for effectively producing high-quality content that is acceptable to masses. This article will discuss several Android screen recorder that provide exceptional services to its users for helping video producers finalize a specific application for their device.
The market is saturated with various free screen recorder applications. It usually is difficult for users to decide over the best application that would suit their usage and fulfill their requirements. This article presents five brilliant applications that would help users decide the best application that suits their needs.
Millions of users and stands have endorsed this application as the most popular Android application for screen capturing. AZ Screen Recorder offers a very effective user-interface that can be easily used with no root access. The list of features provided by this application is exquisite, which makes it an option for most users. With no watermarks and time limitations for recording videos, it provides users with HD and Full HD video format along with the options for pausing and resuming the recordings. Such on-hand features ensure a very productive screen recording, making it an option worth a while.
AZ Screen Recorder provides users with highly customizable services, including setting video resolutions, bit rates, and frame rates. With other video customization options, AZ Screen Recorder provides exquisiteness and professionalism, on a single platform.
Download AZ Screen Recorder by clicking here. URL: https://play.google.com/store/apps/details?id=com.hecorat.screenrecorder.free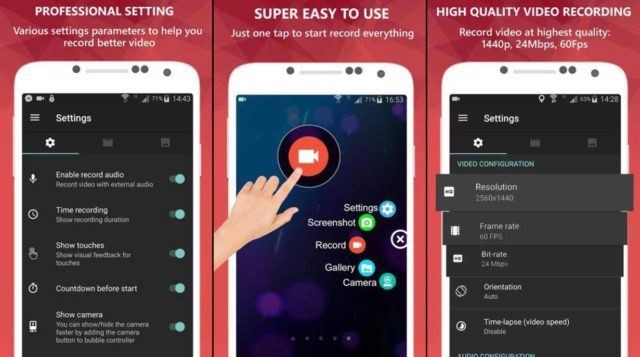 DU recorder is another application with more than 10 million endorsements and explicit features. It is one of the best screen recorder applications available in the market that captures everything occurring on the Android screen. DU recorder provides a built-in editor with no root accession and time limitations while recording videos. However, it keeps a watermark on every created video. Apart from choosing custom frame rates, bit rates and resolutions, DU Recorder offers different shake gestures and GIF makers for its users. These functions are available without a price, which makes this application a very viable option for screen recording. DU Recorder operates with 20 different languages and keeps its users free from intrusive ads that hinder the overall process.
You can download the DU recorder by clicking here. URL: https://du-recorder-screen-recorder.en.softonic.com/android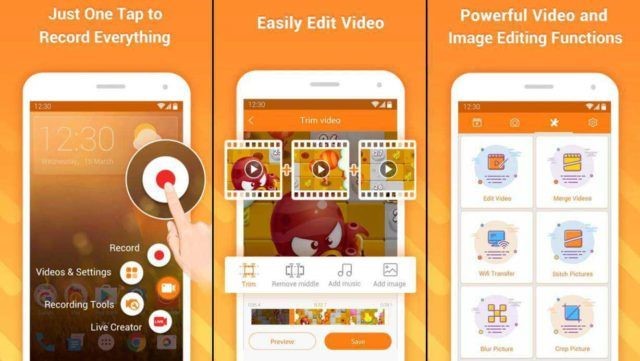 Google Play Games is generally available on smartphones, by default. However, it can always be downloaded for free from the Play Store. This application provides in-built screen recording features that work well as compared to any other Android screen recorder. This application doesn't operate particularly for games, as its name suggests. Users can use it to record videos on any other applications, making it extremely practical. Google Play Games, however, require a rooted device for older Android versions. With 720p resolution video quality as an output, it is a free application that has no advertisements and upsells. Its regional compatibility is the single drawback it offers.
If you do not have Google Play Games on your phone by default, download from here. URL: https://play.google.com/store/apps/details?id=com.google.android.play.games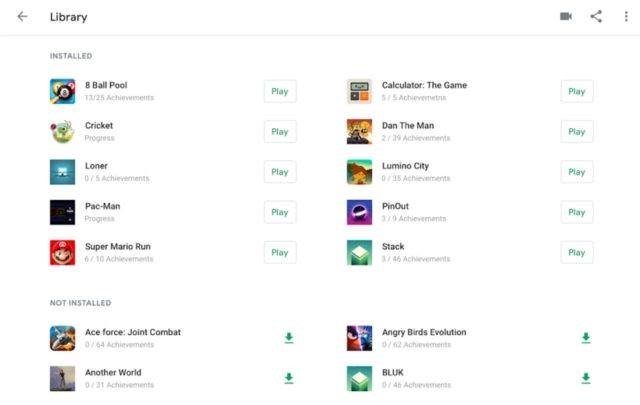 Users who require a user-friendly application that allows them to record their videos smoothly should go for Super Screen Recorder. This is accounted for among the best screen recorder applications that don't require a rooted device. They record videos with no time limitations along with high resolutions, unlike other screen recording apps. Apart from the common features of pausing and resuming the recordings, users can hide the floating windows. The other extensive features used for beautifying the videos include Facecam, GIF makers, and brush tools that can be used to draw over the clip that is being recorded. There are no watermarks present on the videos that are being created. For deeming into more explicit features, users can perform in-app purchases according to their desires.
Download Super Screen Recorder by clicking here. URL: https://play.google.com/store/apps/details?id=com.tianxingjian.screenshot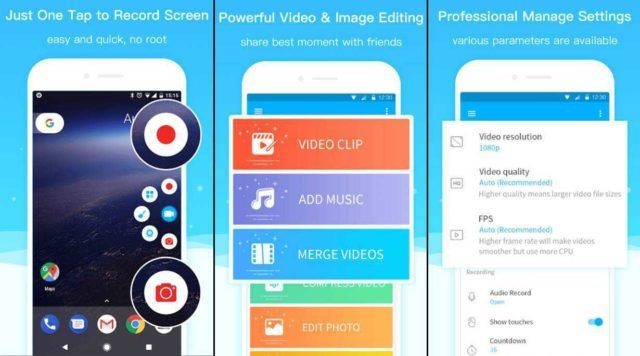 Users searching for applications that provide extensive features and convenience should use Mobizen Screen Recorder to record their clips. This recorder allows a simple record, capture, and editing of the videos for any game or application. With high-quality results, reactions can be recorded with Facecam in Mobizen Screen Recorder.
While being a screen recorder, it provides a variety of video editing tools for producing high-quality videos. Users do not require any root access for recording videos. Mobizen, with its Clean Recording Mode, allows users to avoid watermarks without any price. This application is available for free download. However, it does contain in-app purchases.
Mobizen Screen Recorder can be downloaded from the following link. URL: https://play.google.com/store/apps/details?id=com.rsupport.mvagent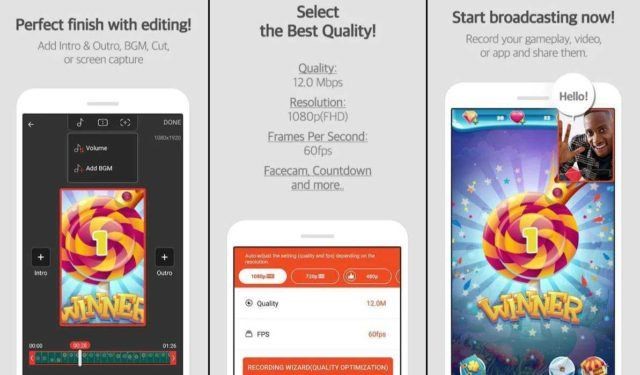 Summary
Screen Recording has been made easier with the introduction of different explicit applications with extensive features. Moreover, good content creation with high quality is possible with these applications. This article has presented an extensive study of various screen recording applications along with their features and advantages that provides users with the leverage of selecting the best-suited application for countering the issues with screen recording and develop high-quality content that maintains competition of video production in the market.