AI photo generator apps have become very popular for a good reason. With them, you can design realistic photos of yourself or any object or person you wish. You can also add styles and effects to these designs. You can create thought-provoking artistic images from scratch. In addition, an AI art app can also serve as a text-to-image app that produces an image based on your word description.
All of the above is possible because AI image generator apps use artificial intelligence (as AI implies) algorithms to make your artistic dreams come through in high quality.
This blog aims to show you the best AI-generated art apps you can use for Android and iOS phones. We will also guide you on using these AI picture generator apps to create magic on your mobile devices!
Part 1. What is an AI Art Generator App?
An AI art app is software that helps you generate an image using text or other photos. An AI art image can also be generated using manual adjustments, like removing distractive elements or background to create an original aesthetic look. An AI image generator app is a tool that helps you create beautiful images beyond photography or real-life painting.
Part 2. Top-ranking 7 Free AI Art Image Generator Apps for Phone
You will soon find that you do not have to own the most sophisticated tech devices or have the most tech skills to use the best AI image generator apps. With your mobile phones, you can easily access these tools and use them effectively to create magic.
Below is a list of our carefully-selected AI art generator free apps for Android and iOS mobile phones:
Supported OS: Android, iOS and Web
Media.io AI Avatar Generator is a free online AI generator that makes creating an AI image art easy using any photo of your choice. You get to explore your wildest creative imagination using the tools provided by this AI image generator, be it cartoon styles, gaming, anime-inspired avatar, or any other idealized version of your portrait.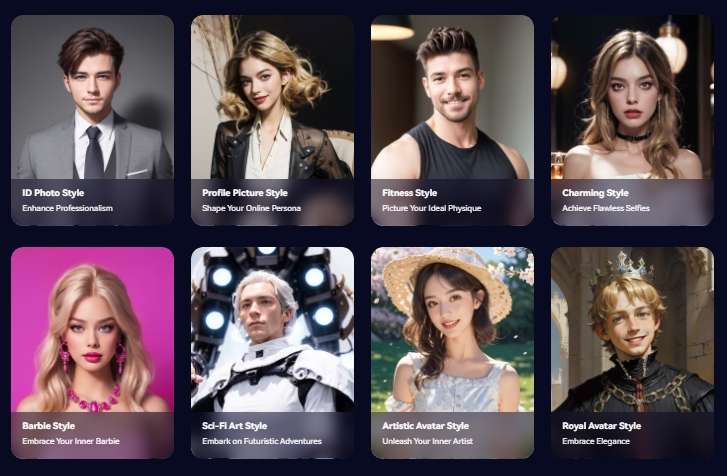 Key Features:
It allows image customization to your preferred style, artistic, gaming, anime avatars, professional headshots, etc.
The user interface is friendly and easy, even if you are new to the AI image-generating game.
It is a comprehensive tool that allows for more than AI art creation; with Media.io AI picture generator, you can do more to your images, like matching different colors in different pictures and generating unique background for your photos.
It uses sophisticated AI technology to generate algorithms that turn your images into realistic but artistic replicas of the original images.
2. Starryai
Our second recommended AI photo generator app is Starry AI for iOS and Android mobile phones. It makes AI image design fun by giving you many tools to customize your photos; you can change the image aspect ratio and its model inspiration, all to fit your style preference.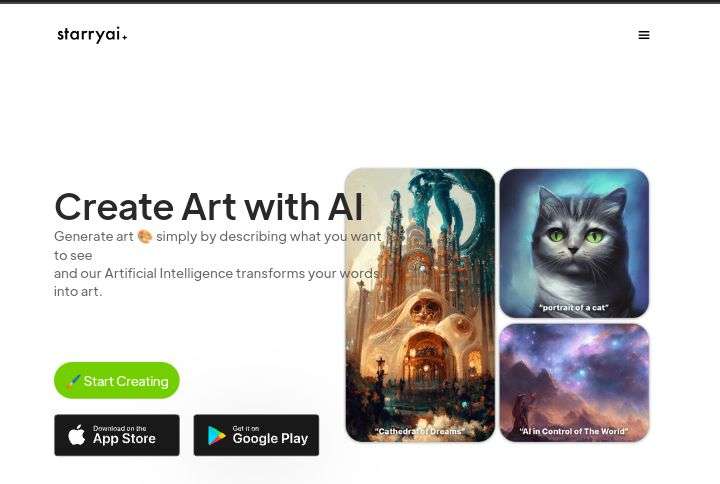 Key Features:
It works well as a text-to-image app and is one of our best AI generator apps.
It helps you generate five free AI image art daily without watermarks.
You have full ownership of your designs which can be shared on all your social media platforms to increase your interaction with viewers.
3. WOMBO Dream -AI Generator
Dream by Wombo is a free photo AI generator app that helps you create beautifully curated artwork and edit already existing images to elevate their final appearance. You type in a word, phrase, or sentence prompt in the box provided on the home page. It will bring up different art styles that fit what you have typed.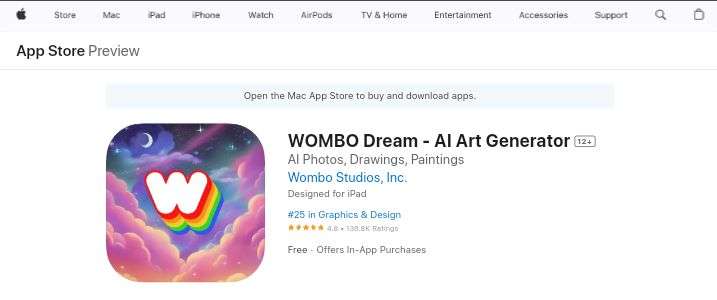 Key Features:
It is a text-to-image app and one of the best AI drawing apps online.
It contains a plethora of vibrant color schemes to adjust your image to any color shade you wish.
It also allows you to upload an existing image from its vast library or your gallery, then turn it into a masterpiece.
4. Arta- AI Art & Avatar Generator
Arta is an easy-to-use free AI art generator app for Android and iOS users. You do not need any special tech skills to be able to create awesome AI image artwork. Once you know what to create, type it in and watch Arta make the magic happen.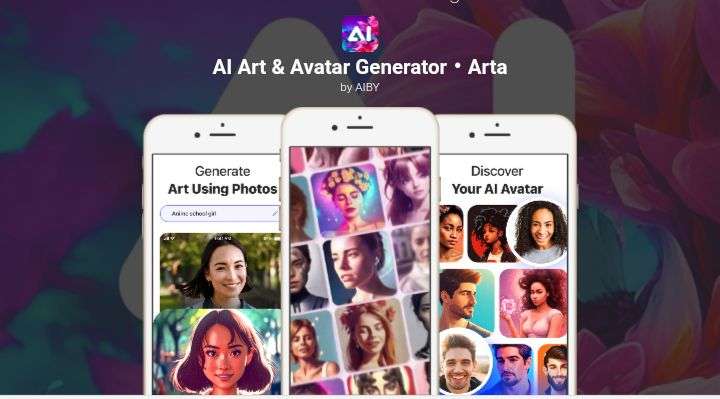 Key Features:
It provides various effects and styles, such as photorealism, anime, AI manga, etc.
It has a wide range of images in its photo library that you can select to form the base of your AI image. Alternatively, you can upload a favorite photo from your phone gallery and work with it.
It offers in-app purchases to upgrade your features to premium services.
5. GoArt- AI Art Generator
GoArt is an AI generator free app that helps you draw and paint AI photos on your phone in a few steps. It also lets you convert your amazing ideas into beautiful images via text. You can generate AI images in different styles ranging from the classics, i.e., Van Gogh and Picasso, to modern Renaissance art styles, all in seconds.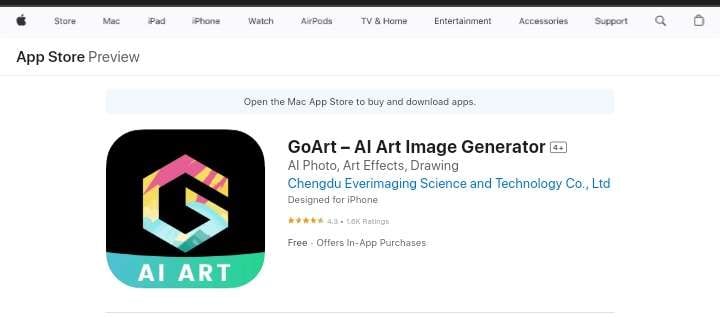 Key Features:
It is an easy tool to use on your smartphone.
It supports high-definition AI image artwork with 8 megapixels.
The app provides various art filters like anime, ukiyo-e, impressionist styles, etc.
6. Dawn AI- Avatar Generator
Create amazing AI-generated photo art using one of the best free AI generator apps for Android and iOS devices today! Dawn AI Avatar Generator is highly recommended for making unique and fun avatars that will make you go viral online.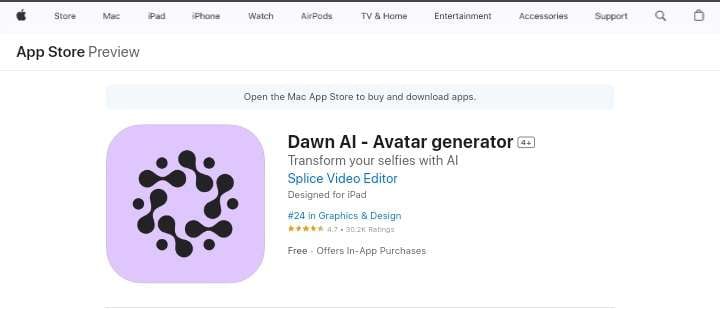 Key Features:
It contains a variety of filters like gender change, celebrity face swaps, historical figures, superheroes, etc.
Its cutting-edge AI tech turns your words into beautiful portraits.
Available styles include anime, fine art, fantasy, photorealism, Pixar, oil painting, etc.
7. Magic Avatar – AI Avatar Maker
Supported OS: Android and iOS
Magic Avatar helps you create stunning AI-generated photo art using your favorite photos to suit your unique personality and current mood. The avatars created by this AI image generator app are drawn from different themes and styles, such as Sci-Fi, Astronaut, Business, etc.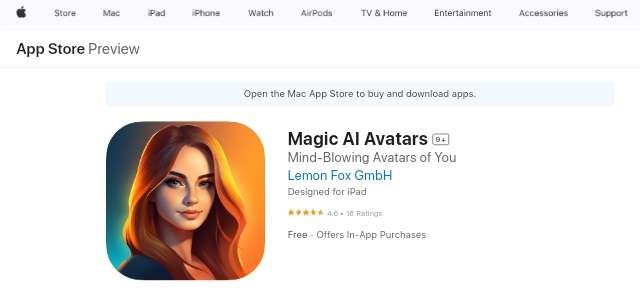 Key Features:
It produces over 200 custom avatars from your uploaded photos, all free!
Usage of the app does not require you to register or create an account.
It is free to use and offers in-app purchases if you want additional features.
Part 3. How to Generate AI Art Images on Smartphones for Free
Using our top free AI art generator as an example, follow the steps below to generate AI art images on your mobile phone for free!
Step 1: Visit Media.io AI Art Generator online and customize your AI image avatar to suit any style of your preference. upload your photo or any other image using the "Generate AI Avatar Now" button.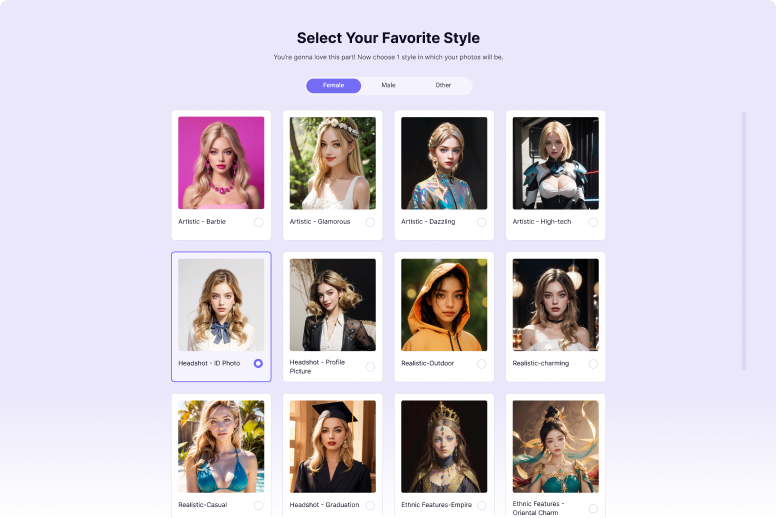 Step 2: Tap on Upload Images button or easily drag and drop your pictures onto the designated area.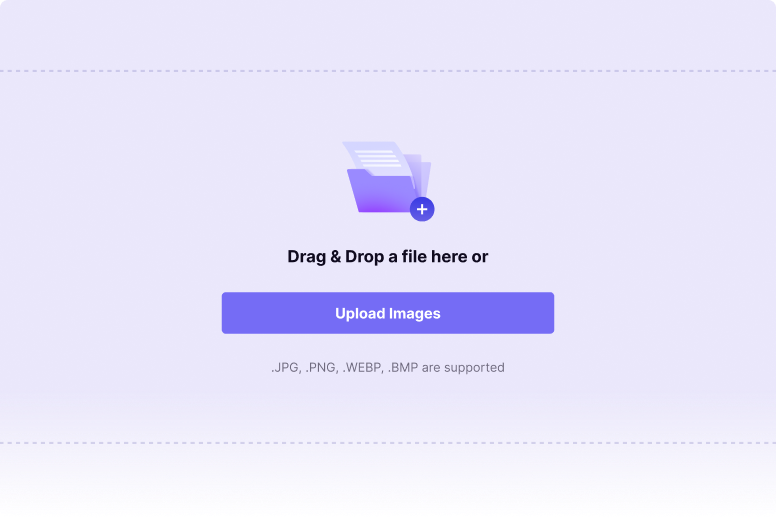 Step 3: Choose the "Apply" button and wait for Media.io to create your AI-generated art in seconds. Once satisfied with your edits, select "Download" to save the final work to your device.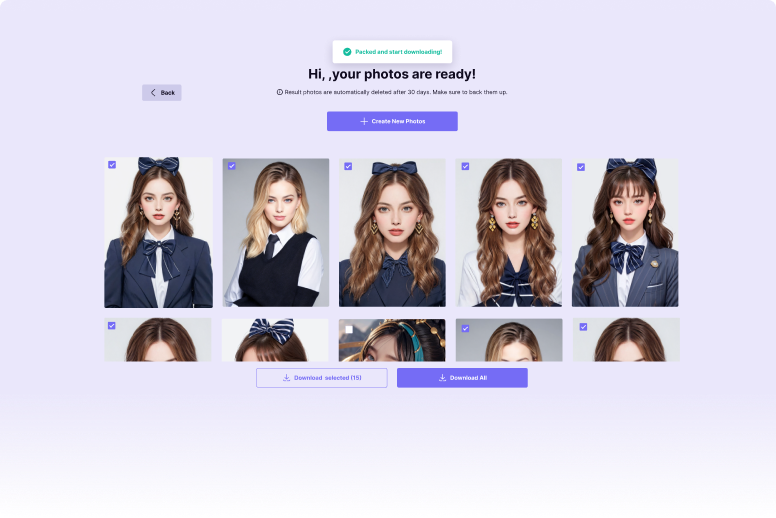 Warm notice: Media.io has more AI image editing capabilities to enhance your AI-generated portrait photos or images of other objects of interest to you. These tools include: