AI Avatar Generator
Easily create your own AI avatar from photos with our Free online tool. Customize with dozens of styles and facial expressions to suit your needs.
Exploring more free cartoon-style avatars? Visit this link.

Break Free from the Limits of Self-expression with AI Avatars.
AI avatars or
headshots
provide a new and exciting way to express ourselves digitally, enabling us to fully customize our virtual identities and represent ourselves creatively. They are versatile and can be used in various contexts, including virtual meetings,
social media profiles
, gaming, chatbots, and marketing, among others.
Media.io
offers an AI
free avatar generator
that allows you to create an idealized version of yourself in styles spanning formal, chic, Eastern classical, Sci-Fi, fantasy, cartoon, anime, gaming, and more.
Intriguing, isn't it? Don't hesitate – Upload your photos online and explore the incredible possibilities it has to offer!
How to Create AI Avatars of Yourself Easily?
Step 1. Choose the Avatar Appearance.

Click on Generate AI Avatar Now button to pick your avatar's gender and style by utilizing the provided options.

Step 2. Add Your Profile Photos Online.

Upload a few photos of yourself or someone else directly from your device's browser.

Step 3. Download the Generated Avatars.

Let the power of AI do its job. You can preview the output or experiment with other styles. If you are content with them, just click the Download button to save the AI-generated avatars.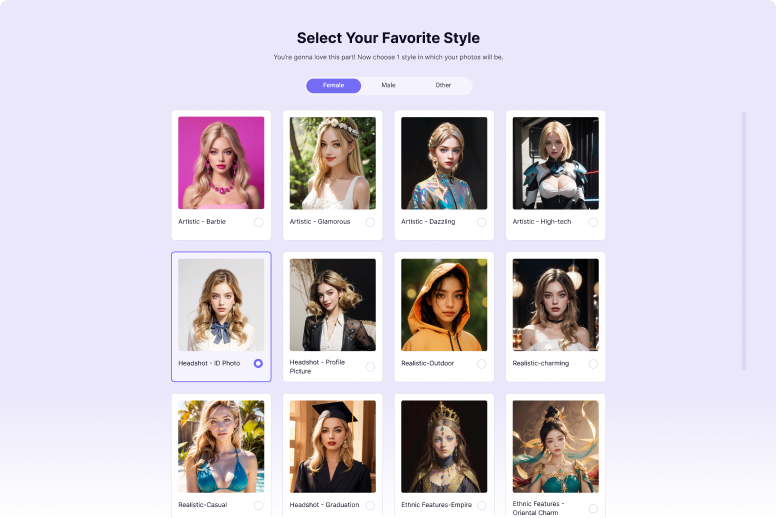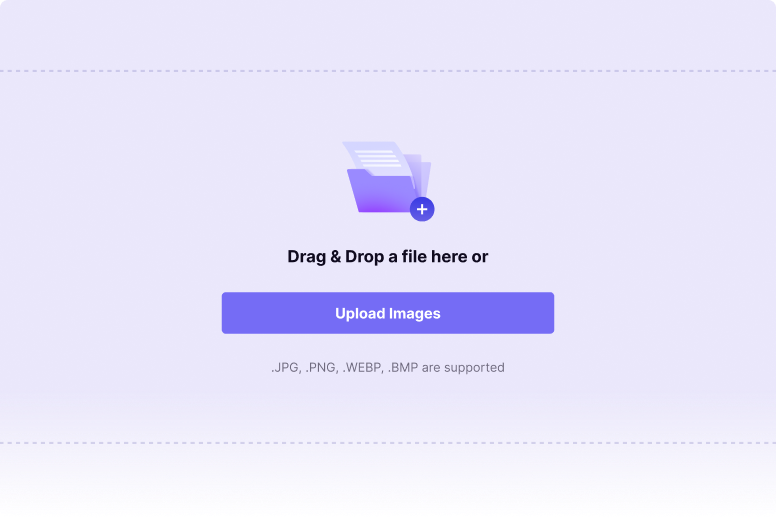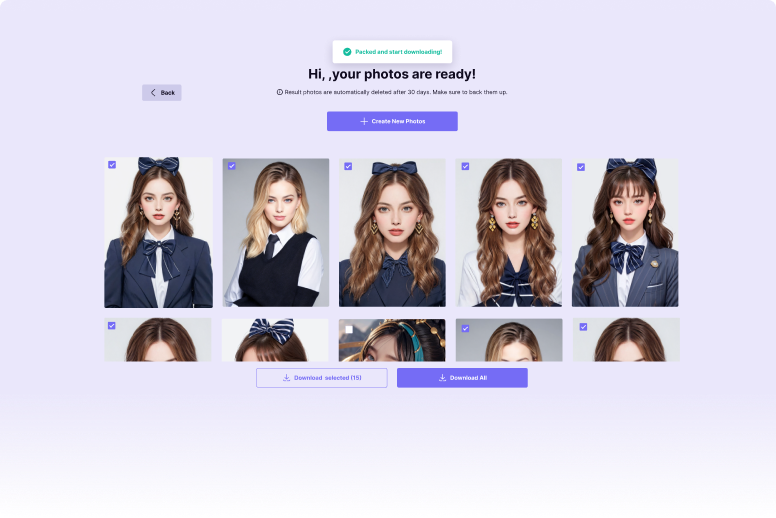 Stunning Features of Media.io Avatar Generator
User-friendly Interface
Media.io online avatar creator is super easy to navigate. You don't need any expert skills to use it; simply upload the photos and let the AI technology do the rest, transforming your images into personalized virtual avatars.
Backed by AI Technology
The online app utilizes sophisticated artificial intelligence and machine learning algorithms to produce lifelike digital avatars. The AI is currently undergoing training, so stay tuned for further developments and enhancements.
Multiple Avatar Styles
Create avatars in a wide range of trending avatar styles, including humanlike headshots,
cartoon characters
, anime-style characters, or even gaming avatars. Users can choose the style that best reflects their personality or brand image.
More than Photo to Avatar Converter
FAQs About Best AI Avatar Generator
Which are the best AI avatar generators online for free?
Below are some of the best free AI avatar generators available online, each with their own unique features.
1.
Media.io
- a web-based AI avatar creator empowers you to produce engaging avatars using a range of image styles and facial features.
2.
Cartoonify
- a fun avatar generator that lets you create cartoon avatars of yourself or your friends. It offers a range of customization options for facial features, hair, and clothing.
3.
Vroid Studio
- an advanced avatar generator that allows you to design 3D anime-style avatars with an extensive selection of customization options. Moreover, it enables you to incorporate animations and export your avatar in various formats for use in other applications.
How to Convert Photo to Avatar with Ease?
Making a realistic or random avatar from your JPG or PNG photo can be done easily with Media.io.
Step 1.
Choose your favorite avatar style and other facial features.
Step 2.
Upload your pictures as the basis for your avatar.
Step 3.
Download the AI-generated avatar in defaultly JPG. (You can
convert it to other photo formats
, JPG, SVG, GIF, etc.)
How to create a unique profile picture online?
Media.io avatar generator is a great choice for creating a personalized PFP that makes you stand out from Facebook, Instagram, TikTok, WhatsApp, etc. Simply upload a few selfies, and Media.io's AI will produce stunning versions of you in various styles. Enjoy exploring the capabilities of AI and have fun creating your awesome avatar.
Reach New Users Like We Met You


Amelia

I love making avatars of different styles. Recently, I came across Media.io, which has it all. I could turn all my selfies into stylistic avatars without any hassle. I'm particularly fond of the sketch avatar style, and the results are fantastic. The result won't generate any improper and weird avatars from my selfie profile picture!

Joseph

I don't want to upload my real avatar photo to some websites, but sometimes I have to upload an avatar. This website has a lot of tools that can be used to make different styles of avatars. I usually apply the High-tech filter and finally make it into a manga style with its bonus 3D cartoon maker. Perfect!

Olivia

On Instagram, I've noticed a lot of fantastic avatars, and I wanted to create similar ones for myself. I decided to use the AI-powered avatar maker because I'm fond of the glamorous style. It did enhance my beauty and charm, helping grab more attention and views on my posts.