Get Closer to Your Photos with 1-Click Zoom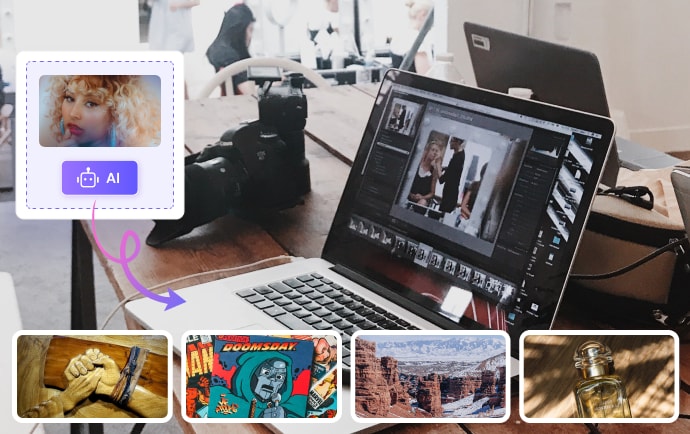 Easy-to-use Image Zoomer Tool
If you're looking for a fast way to magnify your images without blurring or pixelation, Media.io is the go-to option for you. It adopts advanced image zooming algorithms to enlarge and enhance your photos or specific areas of them, providing you with larger images of superior quality that can be used for various purposes, such as digital marketing, photography, education, gaming, and more. Plus, Media.io's image zoomer is incredibly simple, with no learning curve involved. Furthermore, the web-based tool works seamlessly across all devices, including Android, iOS, Windows, Mac, Linux, and more.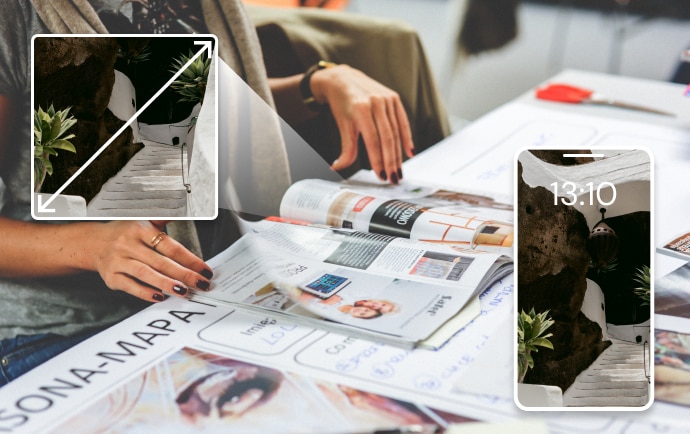 Ultra-Zoom Photos Up to 800%
Experience the power of magnification with Media.io's image zoomer tool! Scale your photos up to 8 times their original size, revealing every small detail that you may have missed before. Zoom in to perform precise image editing and enhancement, or directly save the high-quality output for printing or displaying on a larger screen. Bring your digital pictures to life with our "Magnifying Glass" and see them in a whole new light!
How to Zoom in on a Photo Online?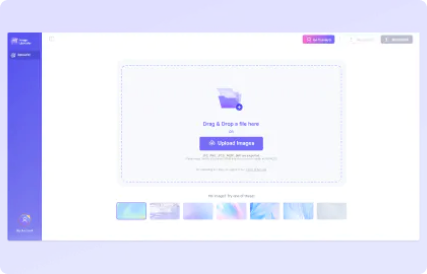 1
Upload Your Small Photo.
Go to Media.io zoomer tool and select the photo you want to zoom in on by clicking on Upload Images or drag-n-droping the image into the designated area.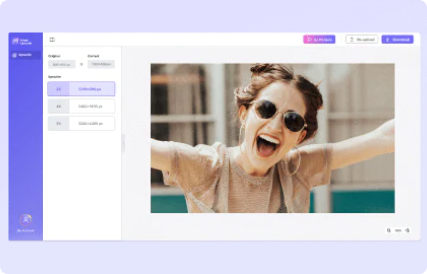 2
Zoom the Photo to Perfect Size.
Once your photo is uploaded, choose the desired zoom percentage and resolution by moving the slider and hit on Apply. Media.io allows you to enlarge a photo up to 800%.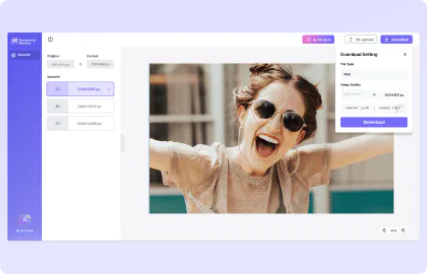 3
Download the Processed Photo.
Scaling your images on Media.io may take a few seconds. Once processed, preview and compare it to the original version. If satisfied, simply click the Download button and enjoy. It's that simple!
Zoom Your Photo Now
Highlights of Media.io Photo Zoomer
Ease of Use
Our image zoomer is designed with ease-of-use in mind, allowing you to quickly and effortlessly zoom in on your photos without any technical expertise required. With the intuitive interface and advanced algorithms, you can achieve high-quality zoomed-in images in just a few clicks, saving you time and effort while ensuring stunning results.
High Zooming Quality
The online photo zoomer uses machine learning techniques to train the AI to enhance the details and overall quality of an image when it is enlarged or zoomed in. The processed images are suitable for printing or digital use.
100% Safe to Use
The Media.io photo zoomer prioritizes the protection of your privacy and ensures that none of your uploaded images or personal information is stored or used maliciously. Moreover, the tool can only be accessed via a secure HTTPS connection, which guarantees that your data is encrypted and safeguarded while using the tool.
Far Beyond a Photo Zoomer
With Media.io, you can do more than just zoom and enhance your images. Our advanced image editing tools include an auto color corrector for adjusting brightness, contrast, and color balance, as well as a feature to remove unwanted objects and give your images a unique, original look. All are backed by AI.
Zoom Your Photo Now
Enlarge Your Photos for Any Needs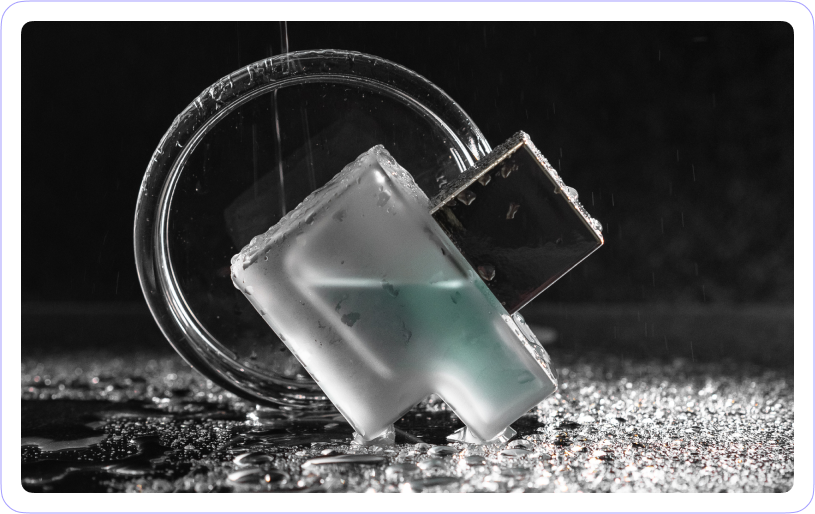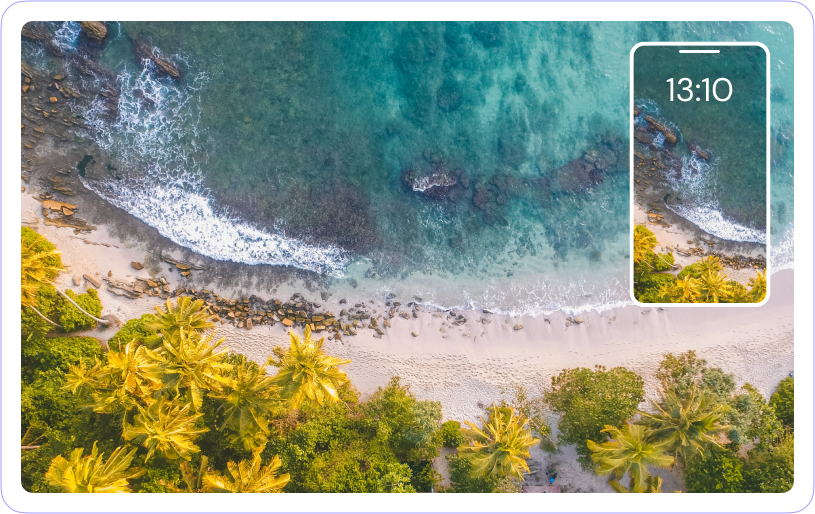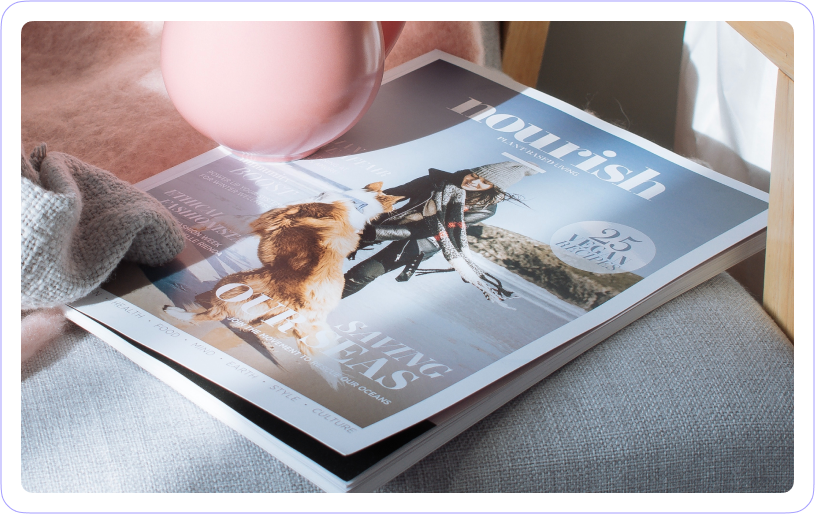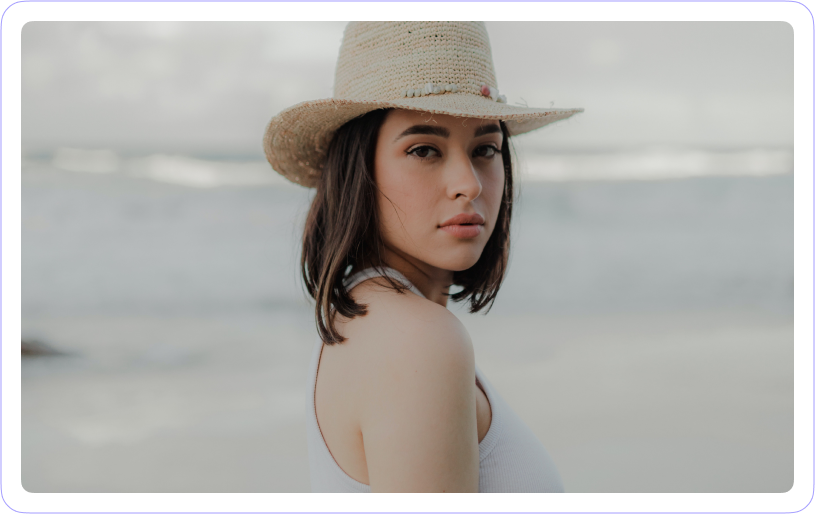 Show "Wow Factor" of Product Images

Image zooming technology is particularly important for e-commerce businesses, where customers often want to examine product images closely before making a purchase. A high-quality image zooming tool like Media.io can help you showcase the products in more detail, which can increase sales and reduce returns.

Don't Let Small Screen Limit Your View.

Zooming a mobile picture for a stunning larger display, like as a wallpaper, allows you to see the image in greater detail and appreciate the beauty and intricacies of the photo. It can also make the photo more visually striking and impactful when displayed on a desktop or TV screen. Our zooming tool empowers you to resize a small picture while maintaining the photo's high-quality and sharpness, avoiding any pixelation or distortion when displayed on a larger screen.

Enlarge & Improve Digital Artwork Images.

Enlarging artwork or photographs can play a critical role in the creative process, empowering artists to explore new possibilities and meet specific requirements. It can help capture the attention of clients and enhance the visual interest of interior or exterior spaces through various mediums such as printing, posters, banners, billboards, and more.

Focus on Zoomed-in Profile Photos.

Find your focus with zoomed-in profile pictures.

Enlarging a portrait photo on Instagram or other social media can emphasize the subject's facial features and expressions, making the photo more captivating for viewers. This technique can also emphasize particular details, like the subject's eyes, smile, or hairstyle, while reducing distractions or unwanted elements in the background, producing a more polished and focused image. Frequently Asked Questions of
Photo Zoomer Online
How do I zoom in on a picture online?

Simply upload your photo to Media.io, choose a zoom level at your will and tap on Apply to see how the AI technology do it magic to give you a quality result.

How to zoom photos without losing quality?

If you zoom in too much on a picture, the image may become pixelated or lose quality. But with Media.io's photo enhancer, you can utilize their advanced zooming technology to analyze and enhance the photo when enlarged, reducing the risk of pixelation and quality loss.

Which are the best photo zoomer apps?

Below are some popular photo zoomer apps available for iPhone, Android or computer devices:
1. Media.io (Web-based)
2. VSCO (iPhone)
3. Adobe Lightroom (iPhone)
4. Zoomerang (iPhone)
5. Pixlr (Android)
6. Photo Editor Pro (Android)
7. ...

Can I zoom a part of a picture?

To zoom in on the desired area of a picture, you'll need to first select the specific part of the image by either cropping or resizing it. Once you've selected the area you want to focus on, upload the image to our zoomer tool to enhance the zoom quality and ensure a clear and crisp result.