It is general knowledge that humans have a short attention span, which has made most creators use videos to capture people's attention within a short time. Because music is a vital part of videos, creators make efforts to get the best suitable music that will form the background of their videos. In addition, the music they seek is usually instrumentals that are without copyright claims and are free.
It is at this point that this blog becomes useful. We will provide you with the best instrumental music for your video background. These songs will be arranged in different categories to make it easier to select the specific songs that suit each video you create. That is not all! These are free online video songs free of copyright claims and free to download.
Dive into the article to get our recommended top-of-the-line instrumental music for free!
Part 1. Top 22 Best Instrumental Music for Videos - Royalty-free
Different instrumental songs for videos can be accessed online and used as background music. However, you may not know which ones are the best to drive views to your videos. Therefore, we bring you the list of our top 22 best instrumental music for video background:
Inspiring Cinematic Motivational Trailer: It is a simple, elegant song that creates a positive vibe for listeners. The instruments used here include piano, cellos, and violins. There are three versions to this background music, not more than 2 minutes, 13 seconds each.
Bonding with James: A trailer music perfect for a James Bond trailer. It has a powerful combination of orchestra and beat music. You can download the audio file formats WAV and MP3.
Motivate and Inspire: This is instrumental background music for corporate videos. It is upbeat, uplifting, and positive. It is ideal for podcast videos, radio programs, business projects, etc.
Successful Venture: Successful Venture is background music popularly used underneath voice-overs. It has an upbeat, positive pop & rock rhyme with a cool chorus. The warm strings, guitar harmonics, driving drums, synth pad, and delicate piano give the song an inspirational feel.
Premium Corporate Background: This is professionally designed minimalistic background music for corporate media projects and business presentations. That means that the music attracts attention but still puts viewers' attention on the video presentation.
Elevate the World: This is one powerful background music for videos you want to use for training. It contains big drums, strong guitars, and an orchestra. The song has two versions: the full version and the ambient calmer version. Both versions of Elevate the World are two minutes, nine seconds.
Technology Background, Corporate Tech, and Ambient Electronic: This music is perfect for YouTube training videos, advertisements, and corporate projects. There are five different versions of this music; they include the full version (2.27), the new version of the full version (2.2.7), the short version (2.10), the Couplet version (0.43), and the Chorus Version (0.42).
Happy Pack: Happy Pack is a piece of music for good training videos that has three tracks comprising playful strings, inspired piano, background vocals, rhythmic drums, acoustic guitars, and deep bass guitar. The three versions of Happy Pack include Happy, Energetic Upbeat, and Uplifting Dreams.
Fast Inspirational Background: This background music is a bright, happy, light-energetic, and motivational track ideal for business, advertising, and commercial videos.
Successful Journey: This song is a combination of energetic and bold and inspiring and confident on the other. Combining it with the right message and vision for your brand will boost your brand image.
Health, Happiness, & Success: This is a melodic orchestra that is uplifting and contemplative at the same time. This song was created with a classical New York piano. The music keeps evolving as it rings across the atmosphere.
A Bright and Hopeful Future: If you need positive and uplifting background music for a video project. The instruments used in creating this track include piano, acoustic drums, strings, glockenspiel, French horns, and acoustic bass guitar.
Let's Go Have Fun: True to its name, this background music is fun and energetic. The joyful piano chords, uplifting groove, and melodies give it the general upbeat feel it has. It is perfect for YouTube videos, commercials, websites, corporate videos, etc. It has four versions.
The Sky is Opening: This music is an inspirational rock song that has been used a lot in time-lapse videos. It begins on an upbeat tone and is taken up a notch with a big chorus. This background music will make your videos go viral with its medium to fast tempo.
The Happy Life: Ukelele music that will get you tapping your feet to its catchy beats and rhythm, The Happy Life is popular instrumental music that is ideal for advert videos, podcasts, and so much more. It gives videos a fresh and modern vibe.
Guardians of Oceanus: If you want epic orchestral music for your YouTube video, then Guardians of Oceanus is the music for you. It is cinematic music that combines many different variations, keeping you interested throughout the two minutes of the music.
Epic Destruction: Epic Destruction is an Epic Orchestral created by Adiri. It begins with powerful knife-edge strings and climaxes with an intensity that will excite you. This rhythm is combined with touches of classical strings that give the music a cinematic undertone.
Turn it up: It is a piece of background music designed for gamer videos because of its retro beats. Fun fact: this music became popular background music when Zos used it for his YouTube video Minecraft tips and tricks. The high energy in this music makes it addictive for people who listen to it. That is why it is recommended for your adverts/commercial videos.
Bright and Happy: This Ukelele music is trendy among animal video creators. It is also combined with drums, glockenspiel, and bass instruments. Use this light instrumental music for your fun videos.
Glitched Out: This song is edgy, cool, and modern, and it is one of the most popular breakbeats you can use as background music for YouTube videos. Glitched Out is glitchy, big, and great for carrying the narrative of videos.
Happy Go Lucky: This background music is quite popular, having over 2,000 downloads and counting. Famous YouTube Stars use it for their entertaining videos to capture viewers' attention. It features a music box, drums, bass, acoustic guitar, hand claps, giving it an uplifting and cheerful vibe.
Uplifting Corporate: Uplifting Corporate is our last but not the least recommended instrumental music for videos. It is a motivational track used for inspirational presentations and lifestyle videos, YouTube videos, advertising, promo videos, etc.
Part 2. 3 Other Fabulous Tricks on Instrumental Songs for Videos
1. Where can I find more royalty-free instrumental music?
It is normal to be confused about where to find good instrumental music for your videos. We have come up with some great sites that you can find more royalty-free instrumental music; they include the following:
YouTube Audio Library.
Epidemic Sound.
Soundcloud.
Bensound.
Artlist.
Free Music Archive.
Incompetech.
Free Music Library.
2. How do I get copyrighted instrumental music for video without payment?
Most songs you find on the internet have been copyrighted. If you must use such music, you will have to pay for the license to use the music. However, the alternative is to extract instrumental music from an audio or video using a professional tool like Online UniConverter Vocal Remover. You may realize that it works, so you don't have to apply and buy a license to use copyrighted music as video background sound. If you re-sing the music for educational purposes and not commercial purposes, it could be considered under the Fair Use Exemption.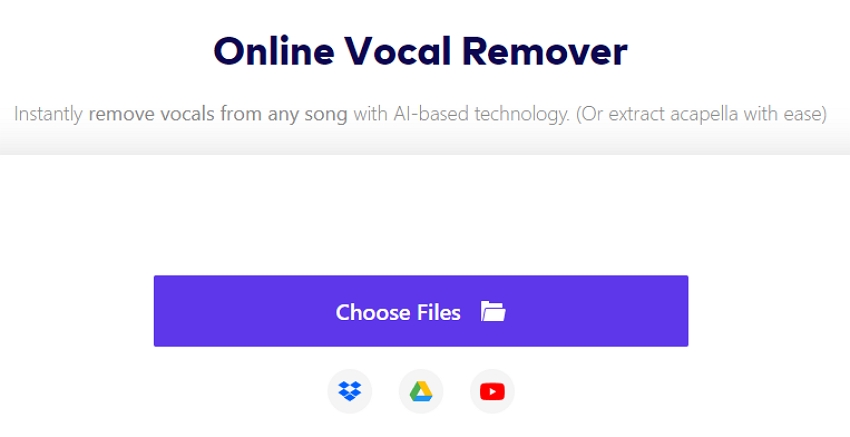 3. How do I add instrumental music to video effortlessly?
After getting the instrumental music you want to use in your video background, it is time to add it. To achieve this, you need an editing tool for adding audio to videos. We recommend Online UniConverter's add audio tool for this purpose. This tool makes adding instrumental music to videos effortlessly in a few clicks. Just upload the video file to the site, add the audio you want to use, and save the result to your device.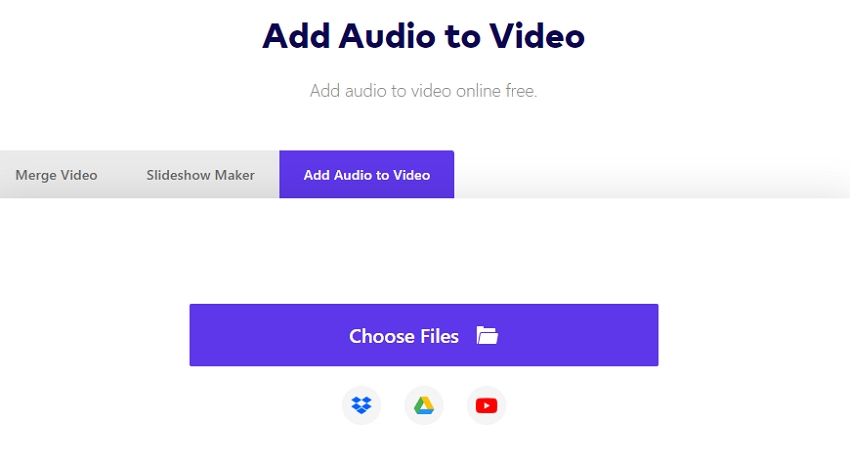 Conclusion
This blog gives you the best instrumental music for video background. These instrumental songs for videos can be gotten from different online sites, the best of which we have listed here. In addition, you can choose from the list of songs provided in this blog for different types of videos.