Retouch is not only a part of editing but is incomplete without skills and features of any fantastic software that gives a natural look to your image. Do you also need help with ideas and want to provide portrait retouching? But to make your editing look more authentic and natural, you need to learn some essential information regarding Beauty retouch term and how it works.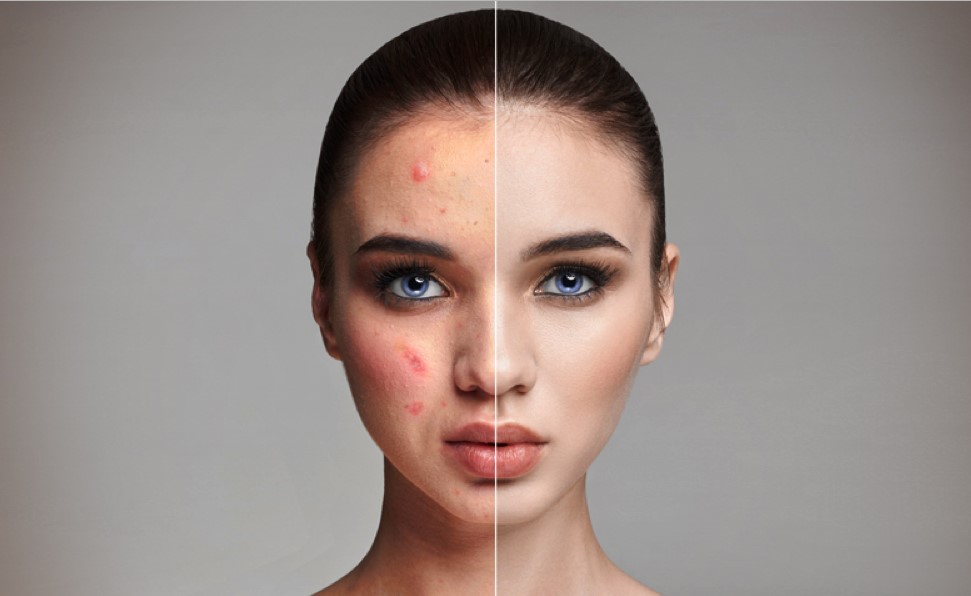 Professional editing provides a charming look to your image with a makeup retouch. Several professional editors are using this technique. Only some can capture an idea perfectly, as there are minimal chances to capture any picture and directly upload it or use it for different purposes. You must edit and give a beauty retouch to make it more professional. Thus, in this article, you'll learn every essential information, tips and tricks, and how to achieve perfect retouching results.
Part 1. What is Beauty Retouching?
The Retouch term is a process in which a maximum number of defects in an image are removed using photo editing software with numerous features and tools. This beauty retouching technique helps you get the perfect picture without any defect or fault that might occur while capturing images. Instead of capturing the image again, apply some techniques and enjoy turning your ordinary photo into a professional and authentic one.
Today is the digital marketing era, so you can find tremendous software with splendid features to correct your editing. Some most famous tools such as Blurring brushes, color replacement features, and clone stamps are commonly used in beauty retouch, color retouching, retouch makeup, retouch makeup, and Retouch hair types of editing.
Why Is Beauty Retouching Important? It's Benefits
Every professional editor agrees that beauty retouching is one of the most effective ways to make your product or image look perfect according to your desires. It is very beneficial in different aspects. In the following point, you can check the benefits of using portrait retouching and image retouching in various portrait retouching software.
Turn your image to look professional and perfectly captured.
It helps you to create beauty in images naturally.
Increase the appearance of your image.
It is wise to work and a less time-consuming technique.

Beauty Retouch

editing ensures your present your imaginative work on the image.
Part 2. Tips and Tricks for Beauty Retouching
You can only make a perfect retouch on an image if you know the skills. However, even if you use the best and top-rated software, you can only make it up with the skills and some tips. Thus, in this part of the article, we will focus on some basic and essential tips and tricks to perform beauty retouching editing.
Color Retouching
While editing any image or video, always remember to arrange the saturation precisely. Colors have a substantial impact on humans. Thus, always try to maintain saturation according to the requirements scenario. As you can see in the given picture above that how precisely the adjustments of colors are made to make this image look more appealing and attractive.
Valuable Tips for Color Retouching
Human perspective and mood vary with the color arrangement. Different colors have a unique effect on human nature. Always pay full attention to the color retouching process because it can positively change your product. The color saturation in the product can explain or symbolize the whole scenario. Thus, keep the following tips in mind while making color retouching.
Perfectly utilize gray cards with a fixed target to use with the white balance technique to have stunning results.
Calibrate your monitor and always make

color retouching

on the same monitor because, with the change of screen, you might need clarification about the color saturation of your product.
Always prefer to work on

color retouching

in the morning because my eyes are energized, and my mind is fresh to analyze and focus on colors. While at night, you might feel dizzy because of the whole day's struggle.
To adjust color and cast perfectly, use curves while editing. The brightness level can be adjusted precisely by pulling the curve up and down.
Skin Retouching
Skin retouching plays a role in the beauty retouching of a person's image. We all want to look perfect and appealing in pictures. But unfortunately, it only sometimes works due to multiple reasons. This problem can be quickly resolved by learning skin retouching skills because it will help you attain perfect and clear skin without any imperfection and according to your facial structure.
Valuable Tips for Skin Retouching
Some valuable tips will allow you to perfectly remove all the imperfections from your video or image. It doesn't matter which portrait retouching software you use; the skills you will learn in this article will help you throughout skin retouching in any top-rated software. Thus, let's move further and explore the fantastic tips you must remember.
Look at the product closely and find out minor imperfections. With the help of AI tools, you can use an airbrushing feature that will help you to remove imperfections.
Make frequency separation slightly because too much separation might result in a plastic appearance on the skin, giving the product a fake look.
Precisely remove unwanted shades that appear on the skin by using AI tools.
Always try to add volume because it gives the product an authentic and professional look during the skin retouching process.
Hair Retouching
Hair is a significant factor in showing a person's personality, especially in women. Also, women tend to be more conscious about their hair than men. In this tip, we'll learn about retouching hair to give better shine and interference to the hairs in an image or video. As a beginner photographer, it must be crucial for you to find out the best tools and techniques to obtain stunning results.
Tricks and Tips for Retouch Hair
As a photographer, you must know how important it is to create the perfect look in your model. If your model has ideal makeup and skin tone, then you need to work on retouching hair to enhance the portrait of your model. While retouching hair in any software, keep the following points in your mind to get splendid consequences.
Remove flyaway hair from the background to get a better portrait.
To give an aesthetic look to your model, analyze the excessive hair on the forehead and remove them precisely.
Clone stamp is a technique that commonly uses in

the retouching hair

It helps in filling the empty gap between hair strands. In this way, you can experience thick and healthy hair on screen.
Dry Media Brush provides extra hair strands in a different color to apply and give some aesthetic look to your product.
Changing your hair color can be good editing to make your product more attractive.
Hair length can be managed with hair brush tools throughout

the retouch

ing process.
Makeup Retouching
Retouch makeup is a crucial part of beauty retouching, specialized for the model's portrait and videos. Every model should look perfect, which is only possible with a retouch makeup process. It is not compulsory to have flawless makeup on the skin at the time of photography. There will always be something missing that a photographer needs to fix and maintain with the help of retouch makeup.
Beneficial Tips for Retouch Makeup
Are you new in this field and want to become a professional photographer? If yes, you must learn some unique and beneficial tips to make retouch makeup. This category is susceptible and needs a lot of attention to perform. Thus, remember the following information to gain experience and become a professional photographer and editor.
Use bold colors in the makeup section, so the makeup will not fade with increased light.
Work on the eye makeup to make it more authentic with fantastic eye shadows and under-eye concealer in

the retouch makeup

Emphasize or edit the eyelashes by using dry media brushes in editing.
Remove the big or minor pimples; remove them and ensure the skin is clear.
Make an eyebrow and fill the empty gaps with a thick appearance.
Adjust contrast and lightning according to the texture and shades used in the

retouch makeup
Part 3. Three Ways to Achieve the Perfect Retouch
Beauty retouching is non-achievable without portrait retouching software. The software provides you with all the necessary features and tools to perform retouch on your portrait. If not enough features are available, you can't make beauty retouch professionally. Thus, using your skills, we optimized the best ways to achieve the perfect Retouch quickly. Followings are the three best methods; check them out and enjoy portrait retouching.
Way 1. Auto Portrait Retouching Software
When it comes to auto portrait retouching, Retouchme software is considered one of the best and top-rated software. It has all the beneficial and necessary features to create portrait retouching. Retouchme aims to provide the best features for the retouch process. In Retouchme, you can experience fast processing time, and your data is entirely secure with Retouchme.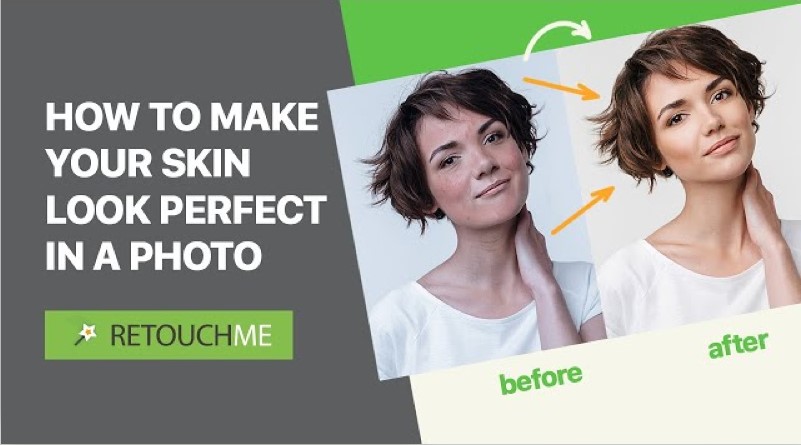 Key Features:
Retouchme

provides additional accessories to apply to the portrait.
You can make body structure along with the

face retouch

Experience different sub-categories in Skin retouch and make the perfect portrait.
It provides a feature to remove shadows and objects from the background.
Way 2. Professional Retouch Software
Adobe needs no introduction because it is a widely used software for different purposes related to editing images and portraits. Adobe Lightroom is specially designed for portrait retouching and editing. Here, you can efficiently work on a beauty retouch and give an aesthetic look to your project.
Lightroom provides you with a specific number of features and tools. Thus, if you are happy with moderate results, Lightroom is sufficient. But if you ask for more and want to achieve desired results, it is better to look elsewhere.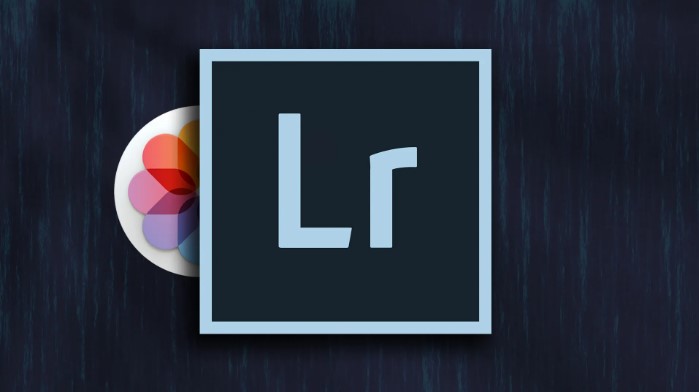 Key-Features
Skin brush will help you to remove minor imperfections.
Adding or removal of any object from a portrait.
It provides a perfect color saturation set to make

color retouching

.
Way 3. High-end Retouching Service
High-end retouching service is always preferred and is the choice of millions of professional portraits retouching editors and photographers. Why is it always preferred? Because the aim of high-end retouching service providing software is to maintain the portrait's basic details and texture naturally at maximum level. Thus, it is the best method for creating a beauty retouch.
Bonus Tip - Retouch the flaws in your portrait with AniEraser
In case of little imperfections in your project, it is more convenient to use AniEraser because it is an innovative software that can help you to achieve the desired results. Here, you can quickly get your project done by experiencing high-end retouching services with less consumption time.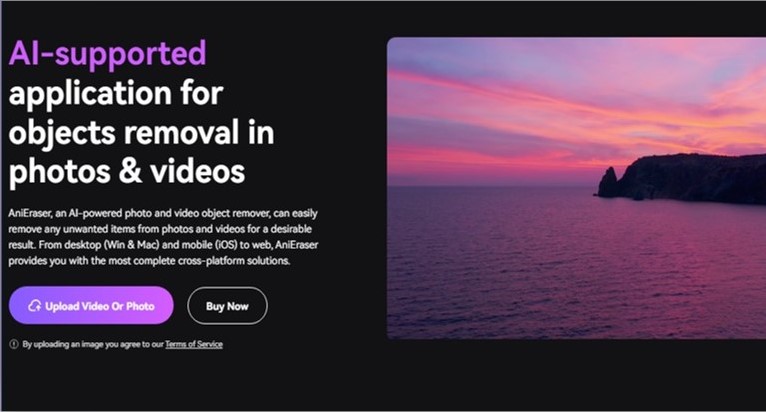 AniEraser comes up with each essential feature that requires beauty retouch on the portrait. AniEraser is the best software for personal or social media usage because it perfectly matches your skills as a beginner and the requirements of a picture. Hence, it's helpful to start your professional career with AniEraser so you can learn and experience essential skills quickly.
Key-Features:
AniEraser removes objects, logos, and photo timestamps from an image.
AI-powered retouching identifies the difference between wanted and unwanted objects and pixels in your portrait.
It provides high-end natural results; nobody will recognize the retouched picture from AniEraser.