Midjourney has announced on its Discord page an exciting new Midjourney blend feature. This tool combines two to five images that contain the same concepts and vibes into one new image. It is a great development as it allows users to upload their images directly on the user interface instead of going through the stress of copying and pasting the images' URLs. Furthermore, it doesn't matter the order in which you place the images, as Midjourney will blend them effectively.
The Midjourney Version 4 AI technology has more knowledge of places, creatures, etc. It also has deep knowledge of combining multiple objects with multiple details while getting the tiny details of each object right. Thus, it provides support for advanced multi-image prompts and text prompts.
In addition to being very handy, it supports different aspect ratios like Portrait, Square, and Landscape under the "Dimensions" section to enable users to design images fit for different platforms. Furthermore, when you use the new MJ V4, you will experience an improvement in the AI-generated images in terms of composition, fine details, and realism.
In this article, you will see how Midjourney blends images. Then, you will use simple steps to bring your wildest artistic imagination to life and generate gorgeous images.
Part 1. How to Use Midjourney to Combine Images Effortlessly?
Midjourney Version4 has made blending images into thought-provoking and inspiring photos easy for users. With this tool, you can create unique and gorgeous art pieces. If you do not have the MJ v4 as your default version, you can add "—v 4" to your text or image prompts when uploading photos to blend on Midjourney.
Alternatively, you can go to your /settings prompt on Midjourney's Discord.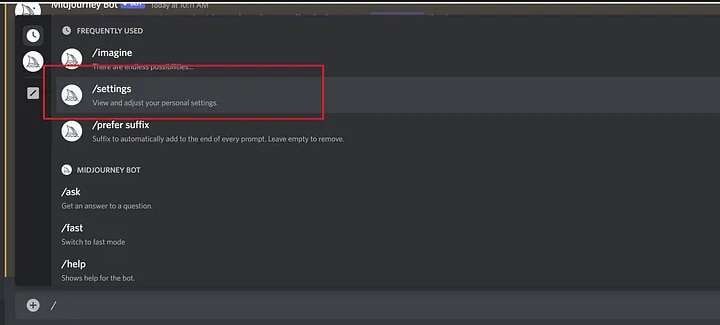 Then, select "MJ V4" and the "Remix" mode so you do not have to add –v 4 at the end of every prompt.
How does Midjourney Blend tool work?
This tool is a command-based feature that allows you to add two to five photos on the interface using the /blend command. Midjourney then forms a new image using the aesthetics and concepts of the uploaded images. The interface has the advantage of being optimized for smartphone users, not just computer system users.
Option 1. Mix two images on MJ with text prompts.
The first way you can add two images on Midjourney is by using additional text prompts to your images. Now, the steps below will guide you through this easy process:
Step 1: Select two complementary images you wish to merge on Midjourney and upload them to the Midjourney Bot on Discord.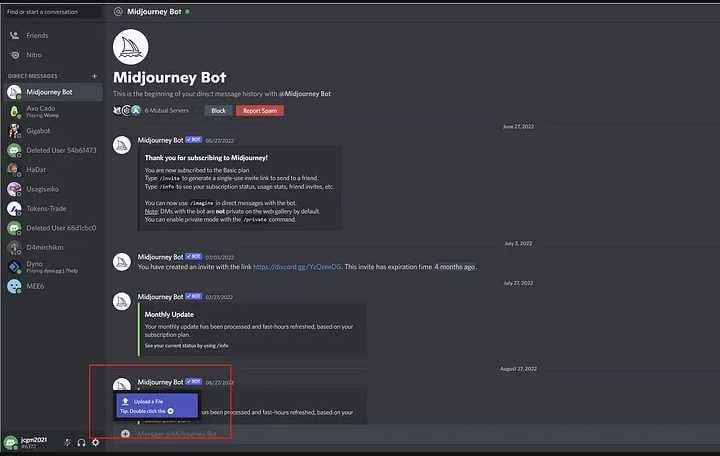 Step 2: Copy and paste the image URLs on your /imagine prompt.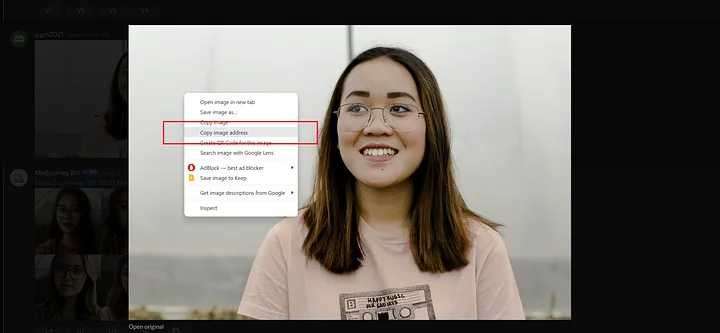 Step 3: Make your merged image exactly how you want it by typing a prompt text containing the objects you wish to add to the final image, the background setting, and the art style that suits you.
Step 4: Press enters to send the typed command and wait as Midjourney mixes your images with the guidance of your text prompt to generate a whole new image.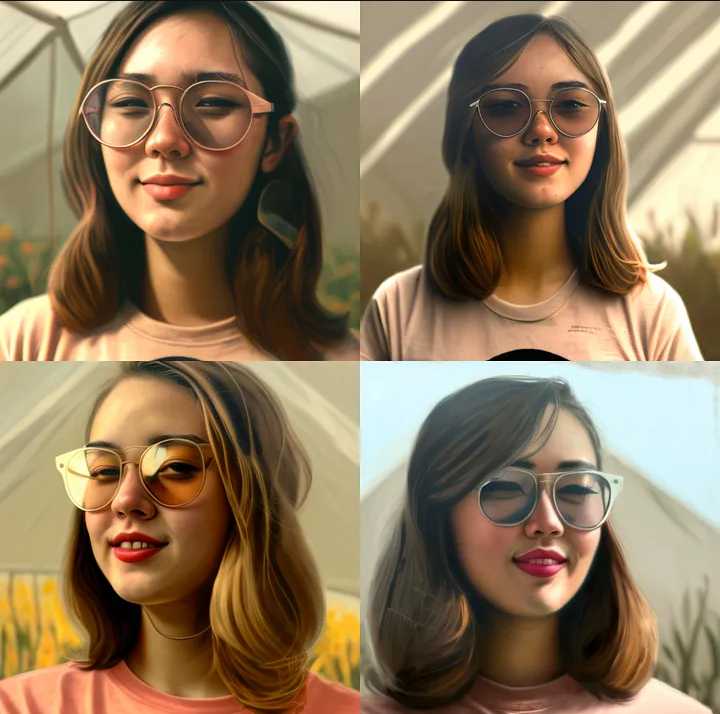 Note that this option does not involve using the /blend command. Instead, move to option two to see how best to include this command in mixing multiple images on MJ V4.
Option 2. Combine multiple images on MJ with image prompts.
The second option is to combine images on Midjourney with image prompts. Follow the steps below for a complete guideline:
Step 1: Start by accessing Midjourney on the Discord chat box. Depending on your device, select the photos you want to add from your phone gallery or local system storage.
Step 2: Copy the image URLs and add the image links under your /imagine prompt. They become your image prompts.
Step 3: Click to send your inputted command and wait for Midjourney to generate your merged image. Initially, you can only upload two photos at a time.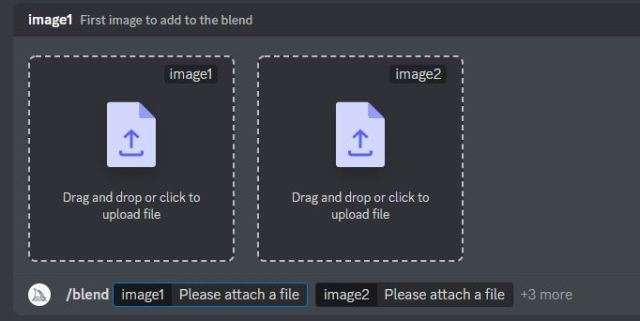 However, this feature makes it easy to merge as high as five photos at a time without copying and pasting image links. That is where the /blend command comes in.

Step 4: You can upload more images using the "optional/options" section. Here, you choose , , or , depending on how many images you want to add.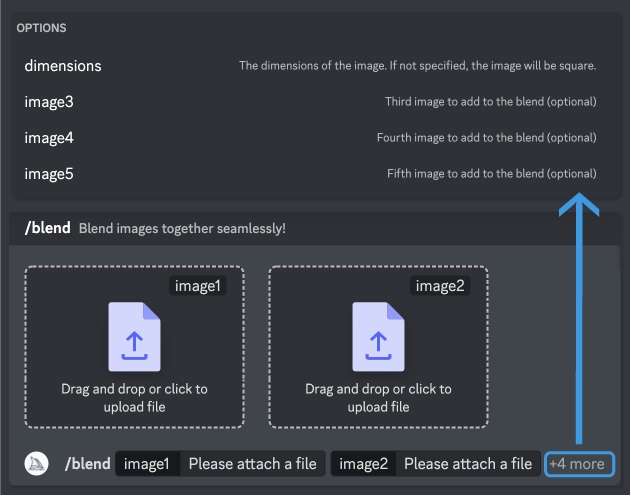 Step 5: Type the /blend command and await the photo prompt. Please wait a while for your added images to be uploaded before Midjourney /blend begins work on merging them.
Step 6:Go to the "dimensions" section to change the default 1:1 aspect ratio if you do not want it. The different aspect ratios you can select include 2:3 (portrait) and 3:2 (landscape), and you can maintain the 1:1 (square) aspect ratio if it suits your needs.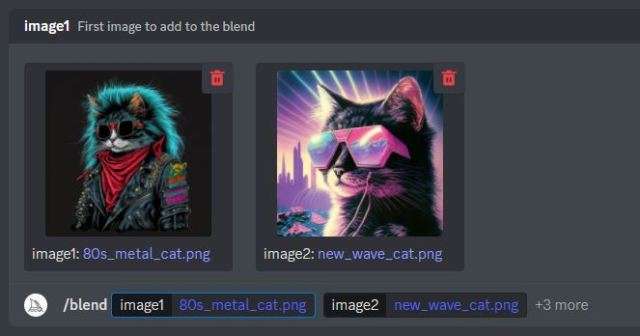 Here are some examples of how Midjourney blended images look like for both options:
Example 1:

Example 2: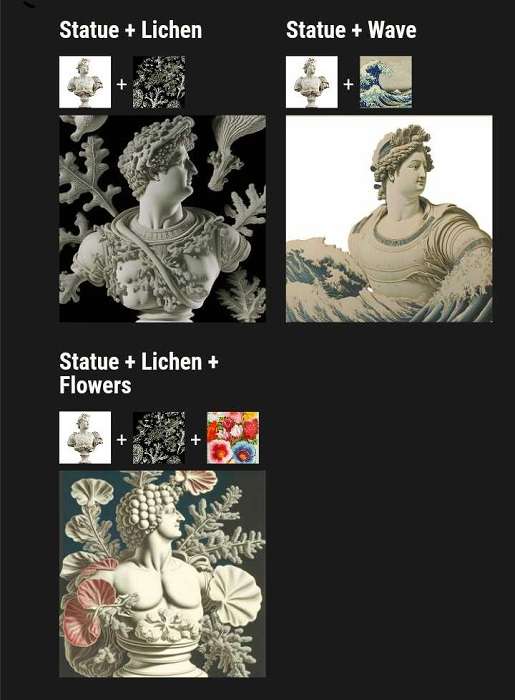 Take note of the following when using Midjourney to mix two or more images:
Complementary images: The uploaded images should be complementary. Ensure all the images are in sync when conveying a message or telling a story. Only combine images that have something in common.
Images' composition: Note that the images you combine on Midjourney are visually appealing and balance out one another. Also, upload images with the same aspect ratio as the final result you wish to achieve so you do not have to crop to fit your preference.
Styles cohesion: It would be best if you didn't combine an image that is dull with another that is bright or images with different art styles. That would negatively affect the final outlook of your blended output. Instead, ensure the styles and colors are cohesive to create an appealing output.
Pay attention to details: You must consider your photo's main subject, environment, the mood you wish to create, lighting, the photo medium, and so on. It is details like these that make your prompt provide a focus to Midjourney for the best outcome.
Part 2. 5 Best Blending Hacks for Creating Unique Images on Midjourney
You can achieve so much with the Midjourney blend or remix tool in the AI digital art world. However, it would be best to have some advanced tricks to give you the best result when blending images on MJ v4. To get the best from Midjourney, here are some advanced tricks you can trust for amazing results:
1. Be as specific as possible: When typing your text prompt, ensure your image description is as specific as possible. Use evocative adjectives, specific references, and words, but not over-descriptive phrases to ensure clarity. Therefore, you should focus on being concise with your words to avoid overloading the tool, which would make it lose focus on vital aspects of your prompt.
2. Take advantage of Midjourney prompt generator: If you are a beginner at merging images or using prompts for creating images, you should use Midjourney's prompt generators. A tool like ChatGPT is useful in generating effective prompts on Midjourney.
3. Use parameters: Set key details when typing your prompt using parameters such as aspect ratio, model version, style, and randomness. Crop the images to fit into the same aspect ratio as the other to achieve a seamless result. You can also add negative prompts, telling Midjourney what not to add to your blended image. It will help finetune the final photo outlook.
4. Access Midjourney's docs: You can learn more about how to effectively generate prompts, how to use image prompts, multi-prompts, and the Midjourney remix tool in the docs section. That will guide you on what to do and what you can't do for effective results.
5. Enhance blended photos: After blending the images, you can enhance their final size and outlook in high quality using AI photo enhancer Media.io. Follow the below quick steps:
Step 1: Go to Media.io site and upload your MidJourney image online.
Step 2: Select the upscale percentage and image resolution using the slider. When you enhance your blended image to the size of your preference, click "Apply."
Step 3: Tap the "Download" option to save your enhanced image.