AI PFP Maker
Create your perfect profile picture or display picture online for any social media platform. With various customization options, you can express your unique style and personality with just a few clicks.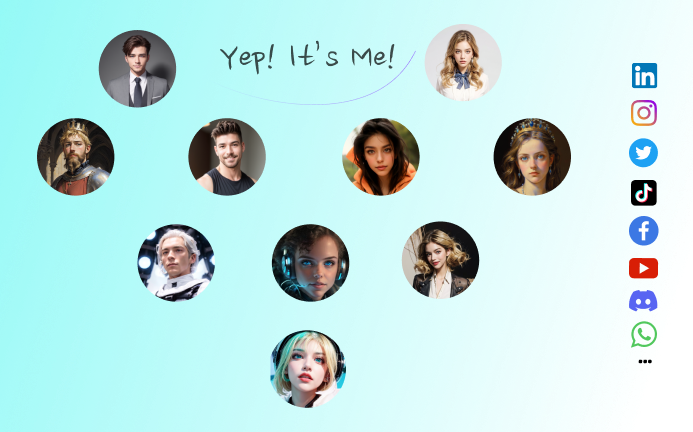 Online PFP Maker for More Eyes
The importance of adding a quality profile picture to your online accounts cannot be underestimated. Your PFP is a gateway to your online presence, as it can leave a first impression on your potential friends or visitors. It's common knowledge that some social media users would look at your profile picture before accepting your friend request or following your account. In fact, a quality PFP can win you a life-changing contract without talking much.

So, where can you find a smashing profile picture? Gone is when you had to visit a photo studio or hire a professional photographer. These days, you can use PFP maker on your mobile phone or desktop to generate attractive profile pictures with a single click. With Media.io AI PFP Maker, you can upgrade your profile photo with new styles, background images or colors. This profile pic maker can also transform your ordinary selfies into realistic headshots, relaxed lifestyle snapshots, outdoor scenes, and artistic creations, among other options. Plus, You can also retouch the generated profile photos using AI quality enhancer.
Give it a shot today. It's really amazing!
How to Make An Awesome Profile Picture Online?
Step 1. Pick Your Favorite Style.

Visit Media.io AI PFP Maker online and choose your desired profile picture style. Whether it's formal portraits, casual lifestyle shots, natural surroundings, or creative virtual world designs featuring high-tech or ethnic elements.

Step 2. Upload Your Photos.

Tap on Upload Images button or easily drag and drop your pictures onto the designated area. (It supports JPG, PNG, JPEG, WEBP, BMP.)

Step 3. Download Your New Profile Photos.

Our AI will scan your face automatically, change the photo background and generate a vast selection of stunning profile pics perfect for various scenarios. When you are happy with the result images, just click on the Download button to save or share your unique profile photo with others.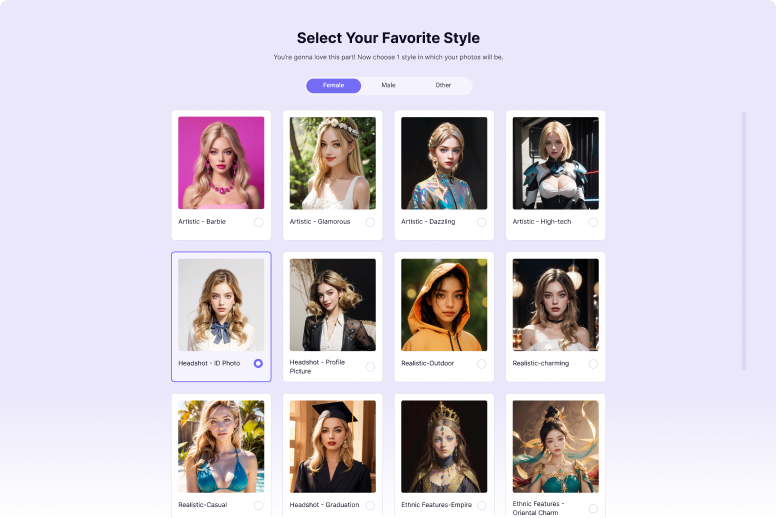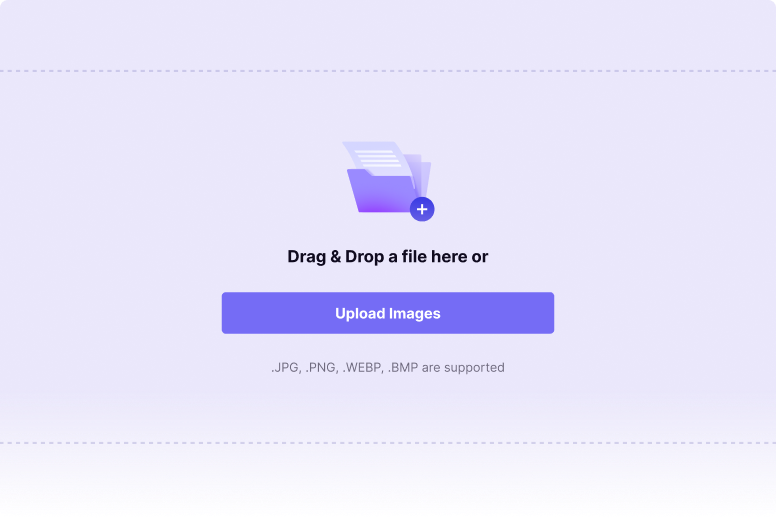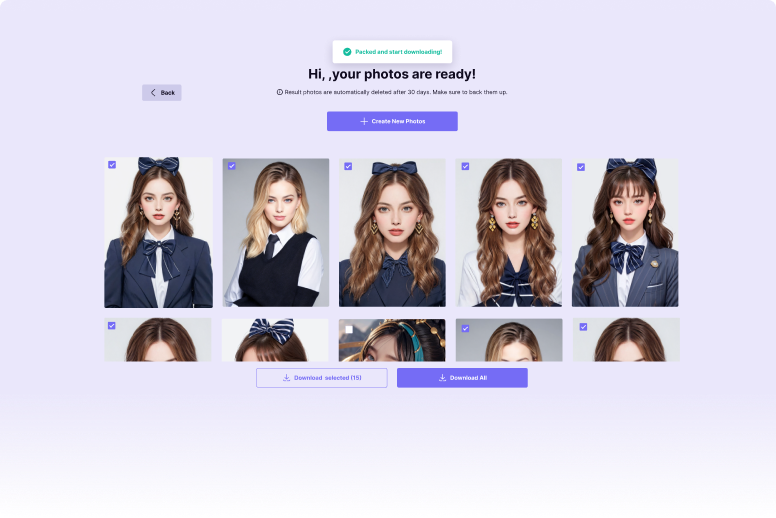 Make Your Profile Picture POP with Ease
AI Remove Background from Profile Picture
Sometimes you don't need to do much to remove the background of your profile photos. With our AI profile picture generator, you can erase the background of your photos quickly and easily using Artificial intelligence capability. After uploading your images on this free profile picture maker, the AI will automatically scan and recognize the background before separating it from the main subject.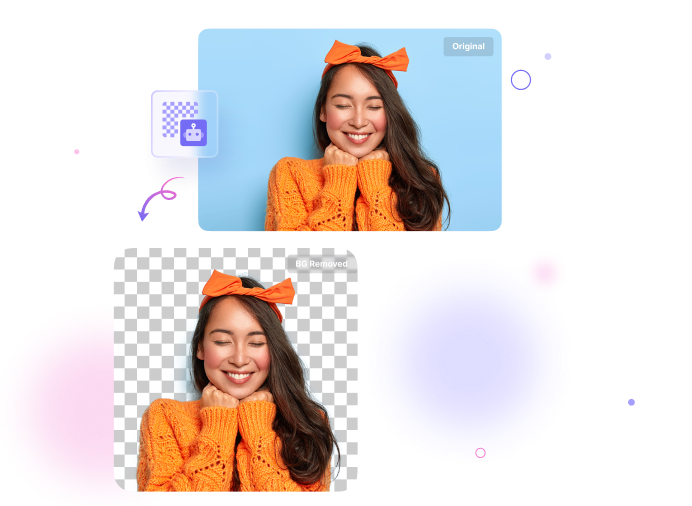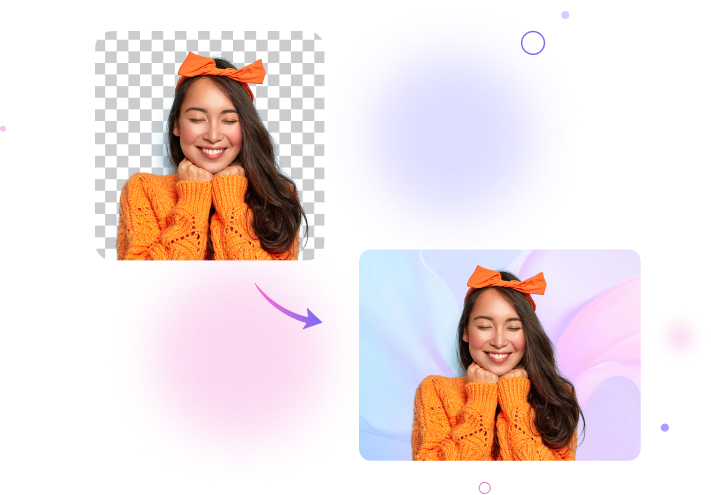 Add Catchy Backdrop to Your Profile Pic
After removing the background of your photo, you may want to add something more appealing and vibrant. Media.io PFP Maker allows you to remove the BG of a photo and replace it with a color or image. It comes with multiple color templates, textures, and scenes.
Crop & Resize Profile Picture to Fit Your Needs
Profile photo editing is another exciting feature of Media.io PFP Maker. After removing the background of your photo and replacing it with another backdrop, proceed to crop it by adjusting the pixel dimensions. You can also change your photo to create IDs for countries like Australia, Argentina, Brazil, the UK, and more. Plus, you can choose the ideal aspect ratio for your profile photo.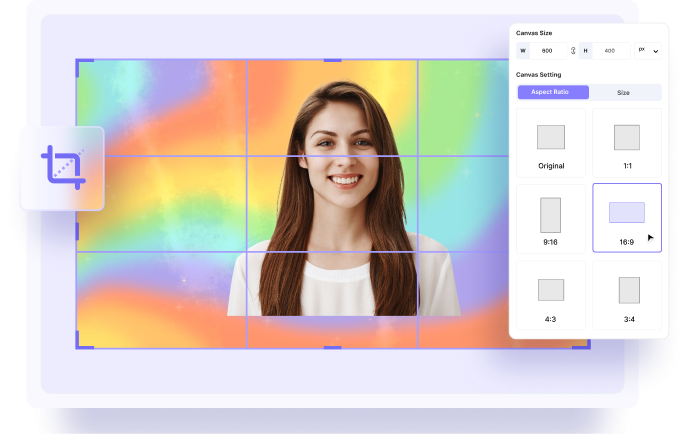 Auto-Enhance Profile Picture in 1 Tap
Make your profile photo look sharper and more professional with a single click. With the AI photo enhancer, you can increase your image resolution, remove blurriness and make your photos look crisp and clear. These capabilities also make it the ideal profile picture generator for restoring old photos and breathing some life into them.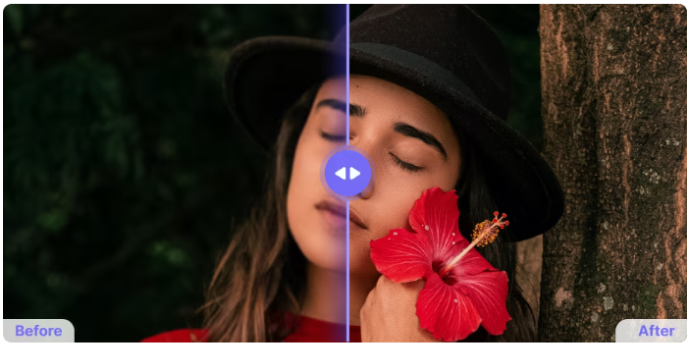 Highlights of Media.io PFP Maker
Clean & User-Friendly Interface
When choosing a profile picture creator, ensuring user-friendliness and layout is vital. Media.io PFP Maker guarantees this with its user-friendly design that's easy to navigate whether you're a beginner or a seasoned user.
AI-Powered Technology
Media.io uses powerful AI technologies to ensure that you can create amazing PFP with a single click. Just upload your photo and adjust a few settings before the AI system does the rest.
Data Safety Guaranteed
Media.io is a 100% safe and secure DP maker. It uses advanced encryption technologies to protect your photos from unwanted access. Plus, your photos are auto-deleted from the platform a few hours after creating.
Online Profile Picture Maker FAQs
Profile picture (PFP) or DP (display picture) is a photo that nearly everyone has. In a nutshell, it's a picture that represents your personality on social media apps like LinkedIn, Facebook, Instagram, TikTok, WhatsApp, and more. This picture acts as the gate to your social media account and can tell potential visitors more about your personality.

How can I personalize my profile picture easily?

Personalizing your profile picture can make it look more attractive and give it a more personalized feel. With Media.io, you can customize your PFP with a new background photo and color. You can also convert your photos into a sketch, drawing, anime or avatar. Moreover, this tool allows you to change your DP's aspect ratio.

How to make the perfect profile picture for TikTok/YouTube/Facebook?

TikTok, YouTube, and Facebook are among the most used social media apps. You can camp on these platforms for fun or market your products and services. While these platforms allow users to change their DPs, you may need third-party help from a program like Media.io to create an irresistible PFP. Use it to change the PFP background, resize photos, add color, remove blurriness, increase sharpness, and more.

Can I create a cartoon or anime version of myself as a profile picture?

Sometimes you may want to transform your profile picture into a cartoon or anime, especially with gaming platforms like Steam and Discord. Use Media.io to quickly convert your photos into cartoons or animated avatars with a single click. It deploys AI capabilities, meaning you only need to upload your image, and Media.io will do the heavy lifting.

What is the best PFP maker app?

Media.io is the ideal AI profile picture maker because it checks multiple boxes.
First, it's user-friendly and straightforward, thanks to the AI system that does all the work for you.
Second, it has various profile picture editing capabilities, including changing the background, sharpening, removing blurriness, etc.
And most importantly, it's a 100% safe and secure profile picture maker.
Media.io has been very helpful whenever I want to upload new photos and profile pictures on social media. It has amazing features and it's incredibly simple to use. A suggestible application!
Anna T
I absolutely love this AI profile picture maker. The features are creatively done and it doesn't hang or lag whenever I want to use it. I now have more freedom over my online DPs.
Sam West
This profile picture maker has been a blessing ever since I discovered it. I can now create my Discord PFPs without putting in too much work. Highly recommended!
Jonas
I can literally transform my profile pictures into anything I want. Thanks to this program, I no longer need to worry about the backgrounds of my photos.
Francis
I have no negatives to say about this PFP maker. Everything is designed to offer simplicity and effectiveness. No complicated steps or functionalities!
Navtej