New AI Photoshoot
Harness AI capabilities to transform boring selfies into visually stunning headshots authentically representing your identity.
All online & easy to use!
By uploading an image you agree to our Terms of Services.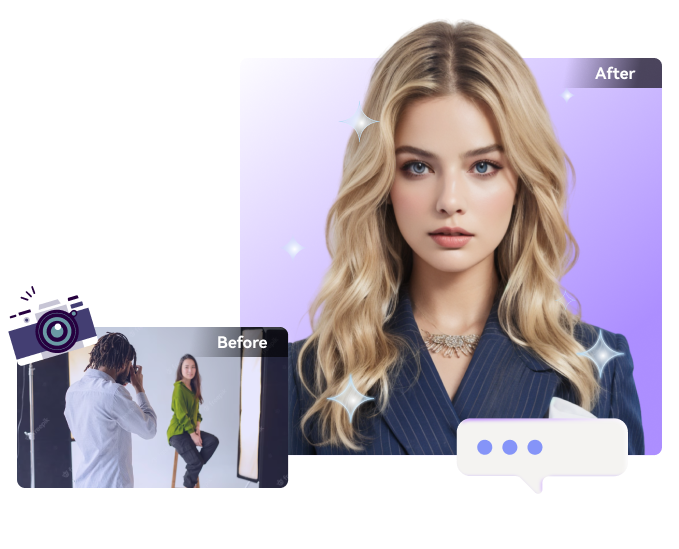 Generate Pro-quality Photoshoot with AI.
Gone are the days when taking sharp and stunning photos was a task for professional photographers. Today, almost anyone can take a cool shot, thanks to powerful devices like smartphones and tablets. It's even better because you can edit your photo using the camera's inbuilt photo editor.
However, you'll need more than just a smartphone camera to create visually appealing photos. With Media.io AI Photoshoot, you can quickly transform your dull selfies to look sharper and more professional. Just choose a style, upload your images, and let the AI do the job. Give it a try!
How to Transform Selfies to Stunning Headshots with AI Photo Shoot?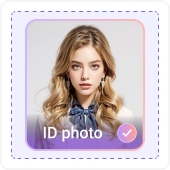 Choose A Photoshoot Style.
Pick a photoshoot style from the available options. You'll find categories like profile picture, ID photo, casual, artistic, etc. Choose one that closely resembles the photo you want to transform.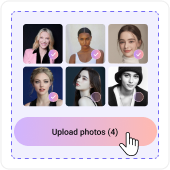 Upload Your Photos.
Once you've selected your style on the AI image generator, proceed to capture and upload a few headshot photos that captures all your facial features.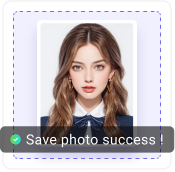 Download AI-Generated Photographs.
After photos are uploaded, Media.io will analyze them and create multiple beautiful AI photos. The generated photographys could take up to 25 minutes, which is fast enough. Download the photos and enjoy.
Striking Features of Media.io AI Photoshoot
AI-based Photographer
With Media.io, you don't need any expensive equipment or complicated photo editing apps. This AI photo studio can effectively capture your facial features to create stunning photos in varying styles. It can create pictures with unique backgrounds, scenes, pokes, dress codes, etc.
Fast Turnaround Time
Media.io can take up to 25 minutes to generate professional-looking photos before sending you an email notification. Most apps would take hours to create AI rendered photographs. It can even take longer when doing it manually on complex and professional image editing apps.
Enhanced Studio Quality
Media.io AI Photoshoot can deliver a studio-quality AI photoshoot selfies instantly. With it, you only need to add multiple photos of yourself, and the AI will create the best studio-quality images without blurriness.
Cross-platform Compatibility
This AI photoshoot program is 100% cloud-based, meaning you don't need to install anything on your device. This program can transform your photos into AI-generated photographs on iPhone, Android, Mac, and Windows. All you need is an updated browser!
Pocket-friendly Price
With this AI image generator, you don't need to break the bank to create stunning AI photos. You'll enjoy all the advantages listed here, plus many more at a pocket-friendly price of $4.99 yearly. That's a great steal!
Media.io AI Portrait Generator Can Perfectly Match Your Needs
Opportunities/Job Seekers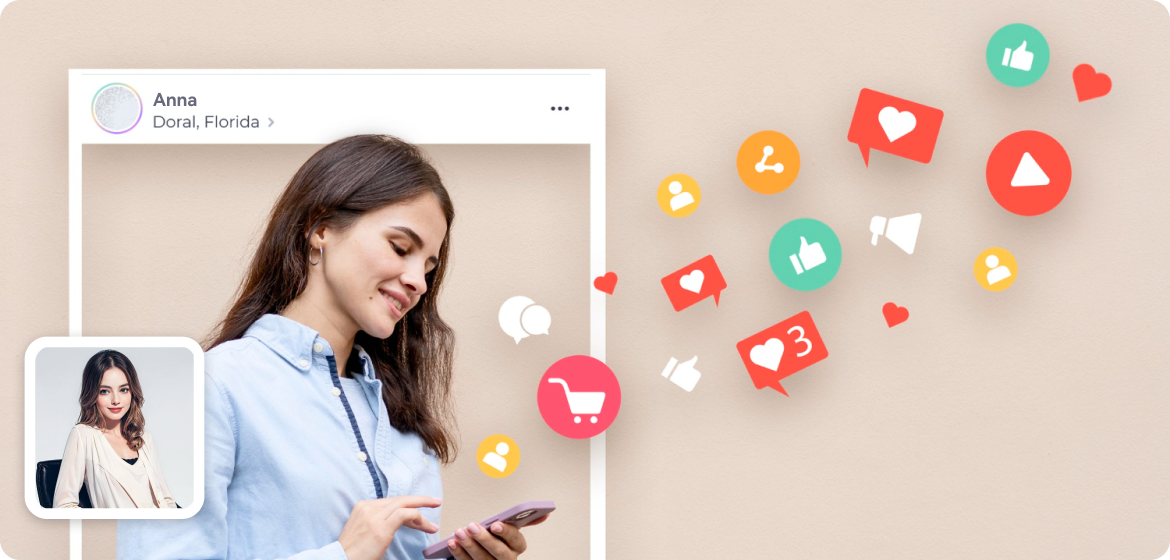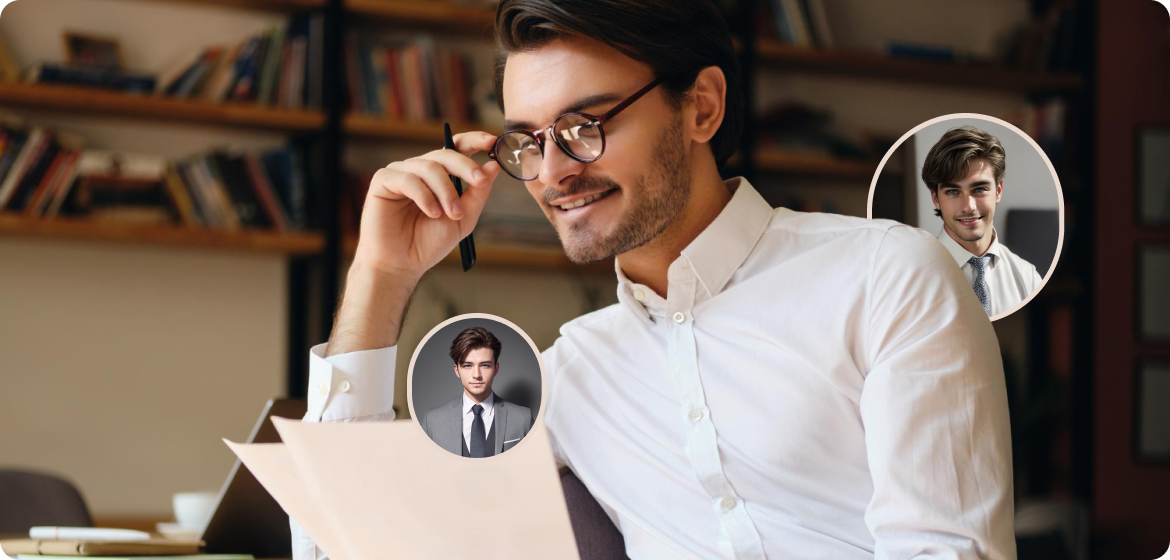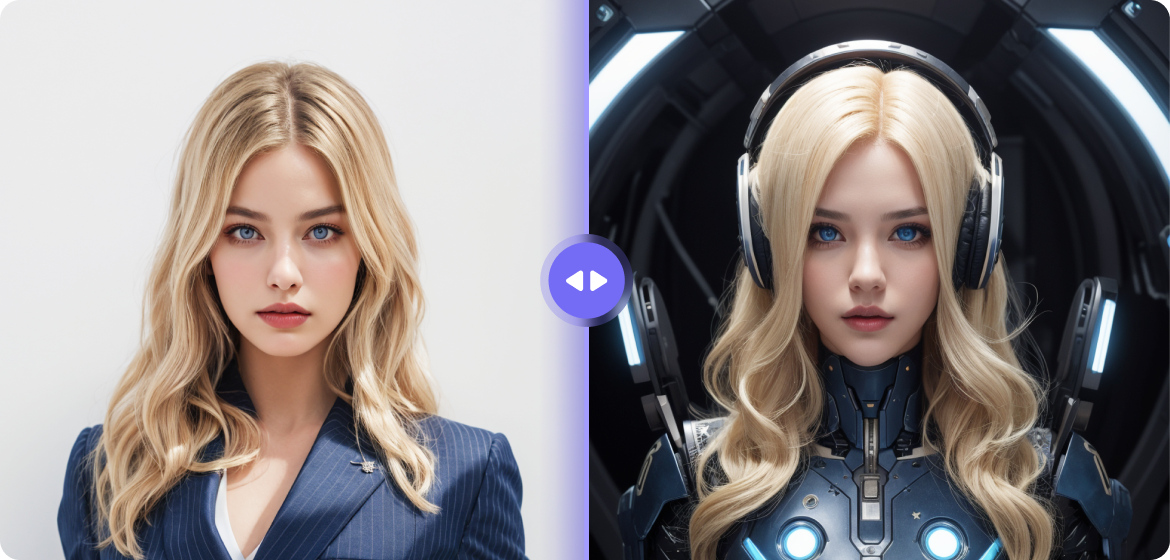 Social media has become a part of our lives nowadays. We use social media apps to meet old and new friends, with some friendships leading to serious relationships. With Media.io, you can create the perfect profile picture for social media and dating apps. Remember that the ideal social media profile photo speaks louder than words.
Today, you can look for a job on social media apps like LinkedIn, Twitter, and Facebook. But most only employers would quickly look at your profile picture before considering other things like your portfolio. So, to increase your chances of landing a job, use Media.io AI Photoshoot to create an irresistible profile photo for your online portfolio.
If you want to be a professional AI photographer, Media.io AI Photoshoot is the ideal tool for you. It allows you to toy around with several AI photography styles and sharpen your skills in creating the perfect photoshoot. It's a pocket-friendly software, so you don't have to worry about running out of credits. Frequently Asked Questions about
AI Photoshoot
What is an AI photoshoot?

As the name suggests, these are AI-generated photographs. It involves uploading multiple photos or varying postures and styles and letting the AI create the ideal images, depending on your needs.

How to create photorealistic portraits with AI?

You must act like a professional photographer to gate the best AI-generated photos. Although you'll be using AI, it's best to ensure you take the best images to make the AI work more efficiently and quickly. Below are some tips:

Use a tripod to grab a selfie.
Get the proper lighting surrounding when taking photos.
Avoid disorganized backgrounds with moving objects like humans and pets.
Ensure that the camera settings are adjusted to take the highest quality photos.

How do you generate AI images from images online?

Media.io AI Photoshoot is the perfect online program to create AI-generated photos on mobile or desktops. Follow these quick and easy steps:

Launch Media.io AI Photo Shoot on your mobile phone or desktop.
Select your photoshoot style from categories like male, female, and others.
Capture and upload several photos with several facial angles.
Wait for a few minutes to download the AI-generated pictures.

What is the best AI photoshoot app without watermark?

Media.io is the best AI Photoshoot app without a watermark. It's simple to use and generates stunning AI photos without watermarks. In addition, you can unlock additional features of the program with the pocket-friendly yearly plan.
More AI Products from Media.io