Different factors lead to the making of background music for YouTube: for personal and commercial purposes. However, it would help to use background music that is not copyrighted or licensed for your YouTube videos because of copyright issues.
This blog will give you some detailed guidelines on how to upload background music for YouTube videos. You will also be taught about license-free background music for YouTube videos. Finally, we will provide you with the best, most cost-effective solutions on how to make background music for YouTube videos and how to remove audio from YouTube videos.
Part 1. Where to find background music for YouTube? - 12 Best Places
In this section, we will give you 12 sites you can find royalty-free background music for YouTube:
6 Best places to get background music for commercial users
You may be wondering, What songs do YouTubers use for background music? These background songs range from classical music to playful sounds to inspirational. But, no matter the background music, you can find them for commercial use on these six sites:
This site has a host of royalty-free songs that the management's hand-picked artists have highly curated. On the site, you will find different songs arranged in an order manner to make selection easier for you-spotlight section, popular tracks, available tracks, and playlists of songs placed in other genres. Download YouTube karaoke background music you can't simply find anywhere else here.
This app, however, comes with a price of $29 a month for a start. Hence, you must purchase the app to get background music for your small business, freelance, mid-size business, enterprise, etc.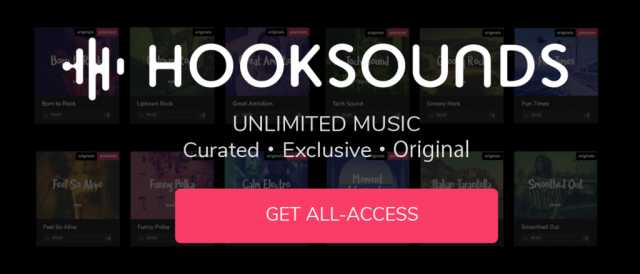 If you want to monetize on YouTube or any other social media platform, Foximusic finds background music for YouTube videos. It is easy to browse. It offers the best music license on the market for commercial audio users (radio and TV advertisers, social media marketing) and short podcasts. Each time you download a track, you get a PDF license certificate. It gets better! Foximusic has produced all the songs, and the creators own them.
Again, you need to buy tracks on this site to use them for an unlimited amount of time. The payment is $24, and it's done only once. Also, there is a free trial before you make a purchase.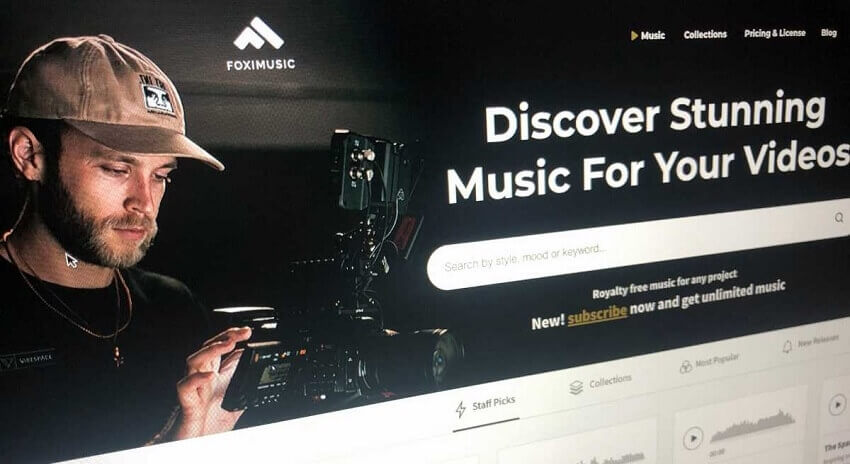 This is a website where you can download YouTube Karaoke for freewithout fear of copyright infringement or YouTube licensing. The songs on Free Music for Commercial Use have been created by independent artists worldwide. Here, you can also find different acapella songs and not just the instrumentals/karaoke versions. In addition, the tracks are updated monthly to give you a fresh set of songs for your YouTube background music videos.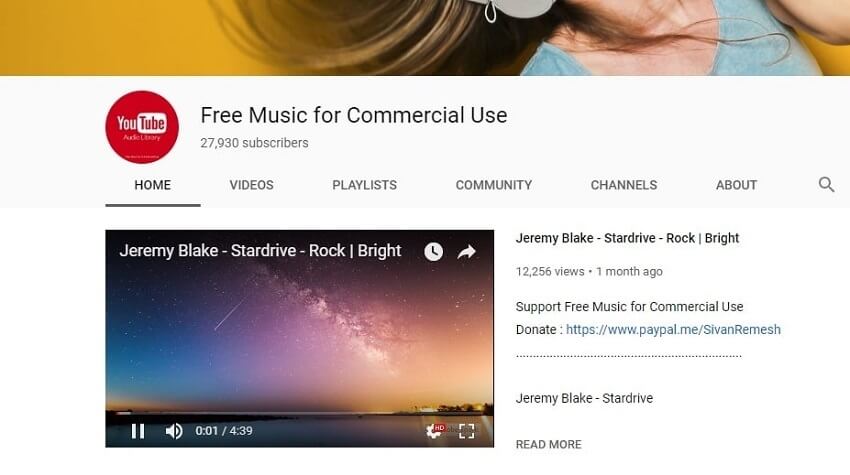 Bensound is a royalty-free site that gives you a wide range of songs perfect for creating videos for commercial use. Songs are arranged in music genres to make it easier for you to choose. More so, there is a keyword search field to use.
Although there is the free to download option, you can also get a paid subscription to enjoy more content on the site as the free version is limited in options.
You get more freedom to use the songs for radio and TV advertising, stage productions, movies, etc., only if you get the extended subscription.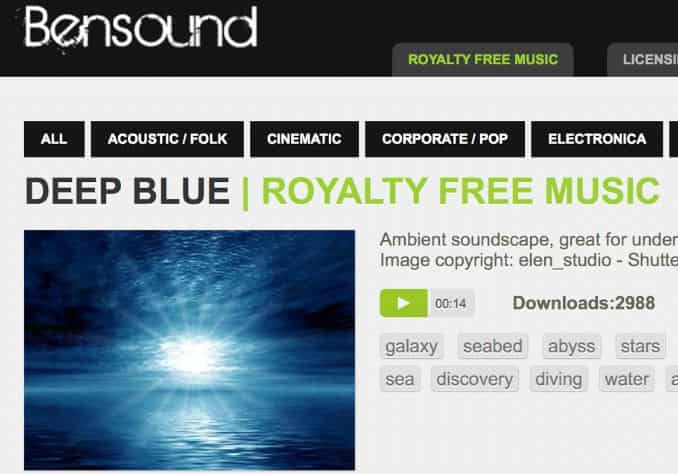 TakeTones has been online since 2014, and it is a great place to get excellent tracks for your YouTube background music. The tracks are organized into sections: genres, usage types, and moods. There is also a field to search for the royalty-free song you want to use for your commercial YouTube video. Find high-quality sounds on TakeTones and enjoy creating content on YouTube with these songs.
However, the only way you can get unlimited downloads on TakeTones is to purchase it for $19 per month.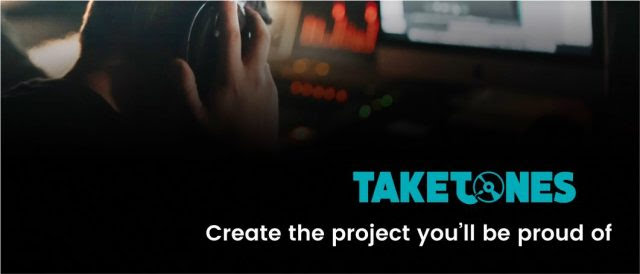 TuneReel presents you with its highly-curated top-rated songs to give you a fresh set of choices every month. Also, you can find songs based on genre, mood, playlists, or through the search field provided. TuneReel is ideal for advertisers, YouTubers looking to get monetized, professional videographers, filmmakers, and small business owners. There are many songs available in the TuneReel library.
When you start using TuneReel, you will be allowed a free trial before getting a paid version and unlimited downloads from the site.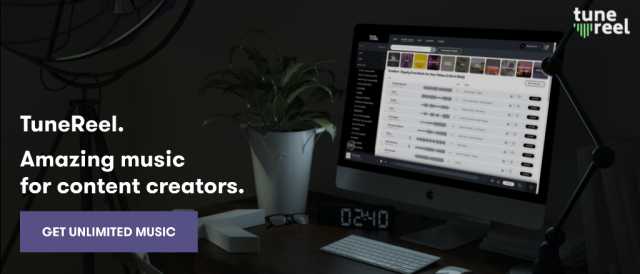 6 Best music sites to download royalty free music for individuals:
You may also want background music for YouTube videos that are simply for your personal use. The list below gives you the best sites to find such royalty-free songs:
Epidemic Sound is a top-rated source of royalty-free YouTube background music for individuals. It is also ideal for romantic music for YouTube and music based on moods. The songs are arranged based on the newest available songs, popular music, and others. You can also download YouTube karaoke-free music. You are allowed a free trial for thirty days before you will be required to subscribe and get unlimited music downloads.
The downside is that you need to subscribe for $12 a month for personal use on your YouTube videos.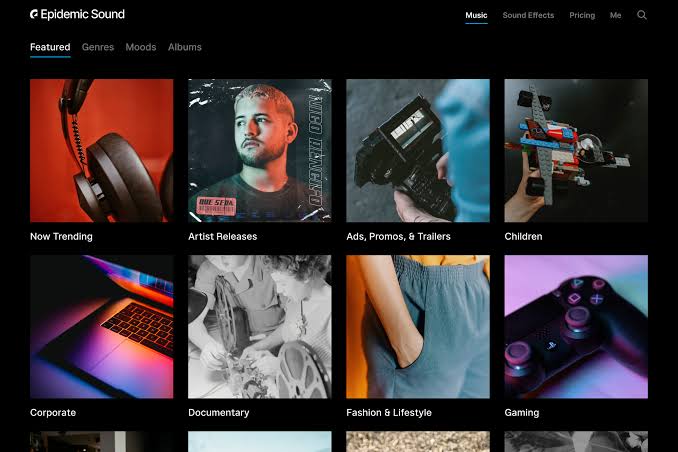 Free Music Archive contains many songs and sounds that you can use as background music for YouTube videos. Interestingly enough, there is a new genre to the library: Spoken Word! Free Music Archive ensures that all the background music provided for you has been pre-cleared and deemed royalty-free.
Although the website lets you download songs for free, these songs are all covered by Creative Commons licensing. Unfortunately, it means that you have to give credit and whatever the owner of the music requires before you are given the copyright permission to use the sound in your YouTube videos.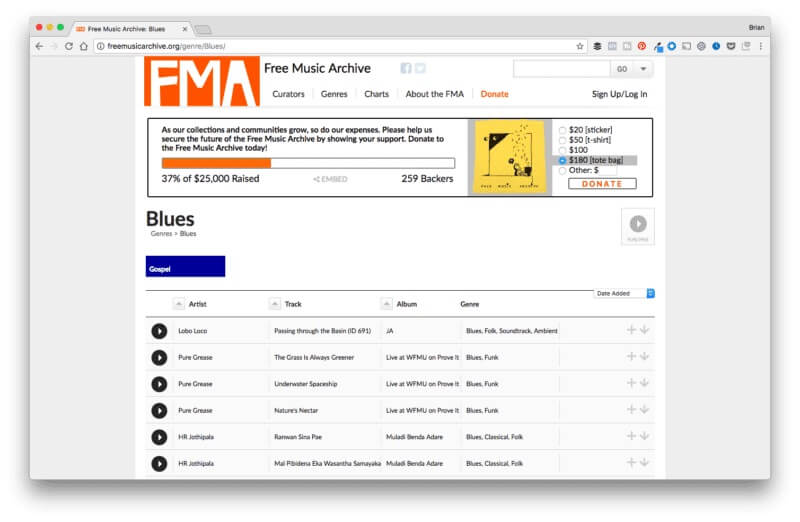 This has to be the most common source of royalty-free music for YouTube videos. The YouTube Audio Library has a massive collection of tracks and sounds arranged in duration, genre, instrument, mood, attribution, and popularity. Songs on this website are given as public domain, which means that you can use the music freely as you like. However, some songs require attribution to the artist behind the song. For such music, ensure you give credit in the description box of your YouTube video.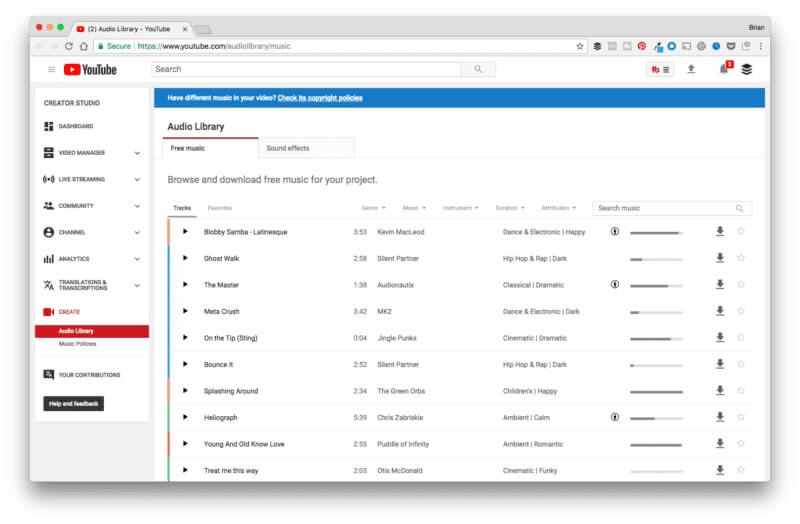 Incompetech is another top site to get good copyright-free background music for YouTube. These tracks are available in the Incompetech library in MP3 audio format. The library is regularly updated to give you the latest sounds. Also, it is easy to search for any song you want.
This website is created and run by the artist Kevin MacLeod, and you must give credits for all songs you use from the site. If you must use his songs without attributions, you have to pay $20 per song for starters.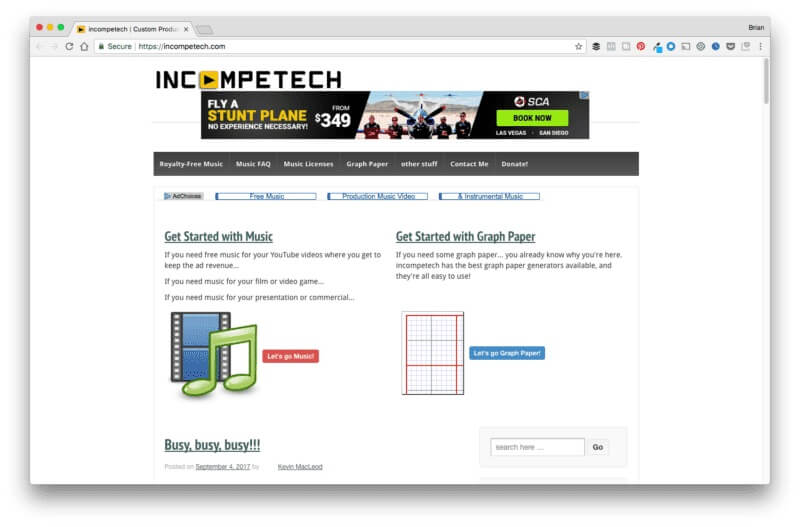 Amazon music is our next recommended website for individuals who want good YouTube background music. There are over 56,000 tracks and sounds on Amazon Music for you to choose from. These tracks and tunes have been arranged based on music genre to make your search easy. Unfortunately, the search function is limited in helping you find the specific music you need for your video.
Again, you need to pay $0.99 as the starting price to enjoy premium content.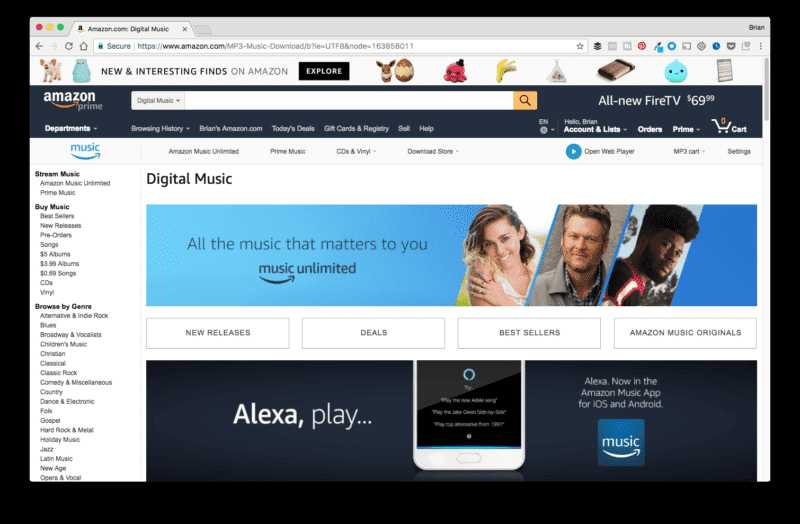 Download romantic music for YouTube on Pixabay without stress. Type in what kind of music you want in the filter box, and you will be provided with a list of music like classical music, Spanish, relaxing sounds, instrumentals like the saxophone, guitar, soft beats, and so on.
All content on Pixabay is free to download and use except for those content tagged What is not allowed.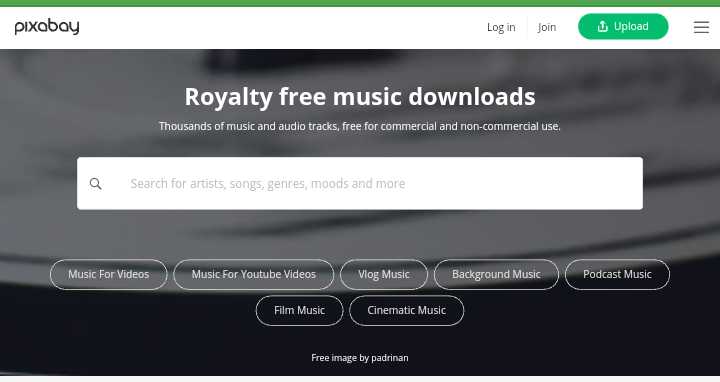 Part 2. How to create your desired background music via YouTube Instrumental Converter
As you may have noticed with the YouTube background music websites mentioned above, the number of songs you can download for free is limited; you need to pay to get the complete package for most of the tools; your favorite songs may not be on the music library. These are reasons why you need a more practical way to download YouTube karaoke for free.
With the use of a good YouTube instrumental converter, you can extract the karaoke version of your favorite songs and use them as YouTube videos background music. An example of a good tool for this purpose is the Online UniConverter Vocal Remover. This tool can remove the unwanted vocals or voices in any song you want from YouTube or other sites, leaving you with the background music to download.
Key features of Online Vocal Remover:
The tool is a fast online editor that can get you the karaoke versions of songs in one click.
It uses Artificial Intelligence technology to accurately extract the vocals from any song.
It supports popular file formats such as WAV, MP3, M4A, and OGG and much more.
There is a guarantee of the original quality of your song: it maintains high-quality output.
You can use the tool for free to get your preferred background music.
Below are the steps on how to make YouTube background music using Online UniConverter Vocal Remover:
Step 1: Copy-paste the link to the video you want to extract on the home page. Alternatively, click Choose Files to upload the audio or video file directly from your storage.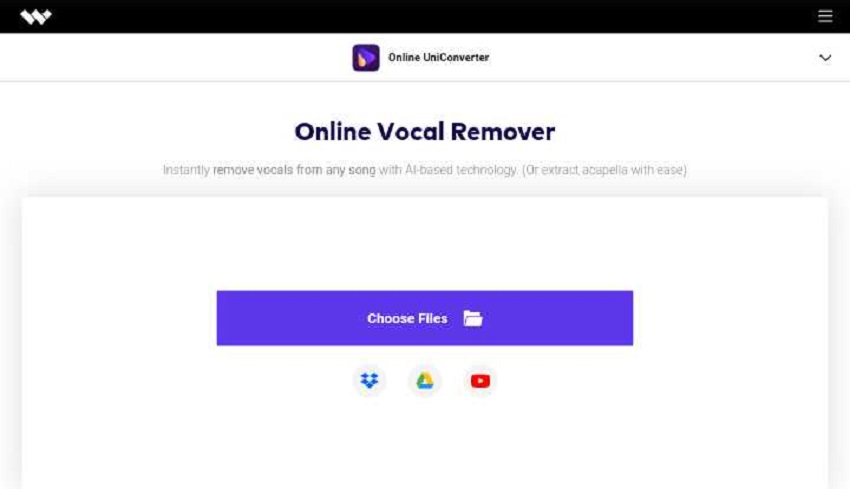 Step 2: Allow UniConverter to remove the unwanted voices from your song using the automatic AI-based capabilities.
Step 3: Two versions of the song will pop up: Instrumentals and Acapella. Select Download for the instrumentals/karaoke to get your YouTube background music.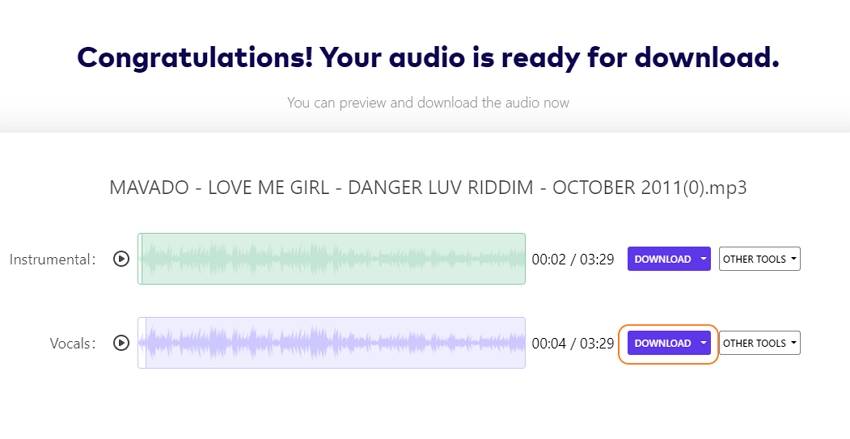 Part 3. How to add background music in YouTube video [2 Methods]
YouTubers have been asking this vital question, Can you use an instrumental in a YouTube video? The simple answer is yes, you can. However, you need to understand how the YouTube copyright terms work and how to purchase the license of songs to use them.
Once that is settled, you can follow these three steps below to instantly add background music in YouTube video using the online UniConverter Audio to Video Tool:
Add the YouTube video you want to upload audio on by clicking Choose Files .
Click Add Audio to add the audio sound you want to use for the video background.
Download the result.
This method of adding audio to a YouTube video is done on the YouTube Studio editor as you process a video to publish.
Follow these steps to learn how to upload karaoke songs to YouTube:
Sign in to the YouTube Studio. If you don't have it, download it on the play store or app store.
Click Content and select the video you want to edit from your list of videos.
Select Editor.
Go to the row for audios and click Add a track.
Search for the audio you want to use through the filters.
Preview the songs and click Add when you get the music you want to use. Drag and adjust the blue box that indicates where the song is to where you want it to play.
Tap Save when you are done.
This method is more complicated, and the editor feature can only be used on YouTube videos for less than six hours. Again, people with over a hundred thousand views on videos cannot save any changes made on the videos. Moreover, the sounds are all gotten from the YouTube audio library, which means that not all the sounds you like can be found there.
In essence, the first method is preferable since it is faster and does not require any app download to work.
Conclusion
When it comes to background music for YouTube videos, there are many places where YouTubers can get these sounds. This article has given you the top-recommended websites to get YouTube background music for commercial and individual use. Alternatively, you can produce your background music from your stock favorite song via the Online Vocal Remover tool. You have also been shown two significant ways to add such background music to your YouTube videos. For fast and unique results, use Media.io Audio to Video tool to get your preferred audio sounds on your YouTube videos.